We live in a time and a place where we have more access to food and spices than ever before. Online stores, specialty stores and even grocery stores all offer the chance to try spices that we simply aren't familiar with.
This is a fantastic opportunity, but at the same time, global trade has heavily promoted some spices while completely neglecting others. Many spices have faded into obscurity and most of us tend to use the same spices over and over again, without even realizing the vast amount of alternatives that are available.
At the same time, if you or I were to go into a specialty store, we might find ourselves confronted with a wide range of interesting spices that we don't have the slightest idea what to do with.
Many of the spices out there are actually amazing additions to a standard kitchen –regardless of you level of skill or how often you cook. For example, grains of paradise is a spice with many similarities too pepper that can be used in the same way, but offers a much more complex and interesting flavor to food. If you love the challenge of cooking with new flavors, then you should try one of these spice of the month clubs to inspire your next meal!
In my travels online, I've come across a number of interesting spices that are worth trying out. Some of them are extremely rare in America, but others can be found at specialty stores or with a little digging online.
Even though they might take a bit of work to find and get used to, your taste buds will thank you for bringing something new to the table.
Rare & Hard To Find Spices From Around The World
32. Asafetida

Asafetida looks and sounds a bit odd as a spice, especially as it is actually gum resin that has been powdered. It can also be purchased in the resin form, although it generally needs to be powdered before use.
The spice is often used in Indian dishes and it offers a strong garlic-onion flavor, especially once it has been lightly fried. Despite its popularity in India, the spice isn't common in other parts of the world, but it is a fantastic spice if you can find it.
31. Sumac/Sumach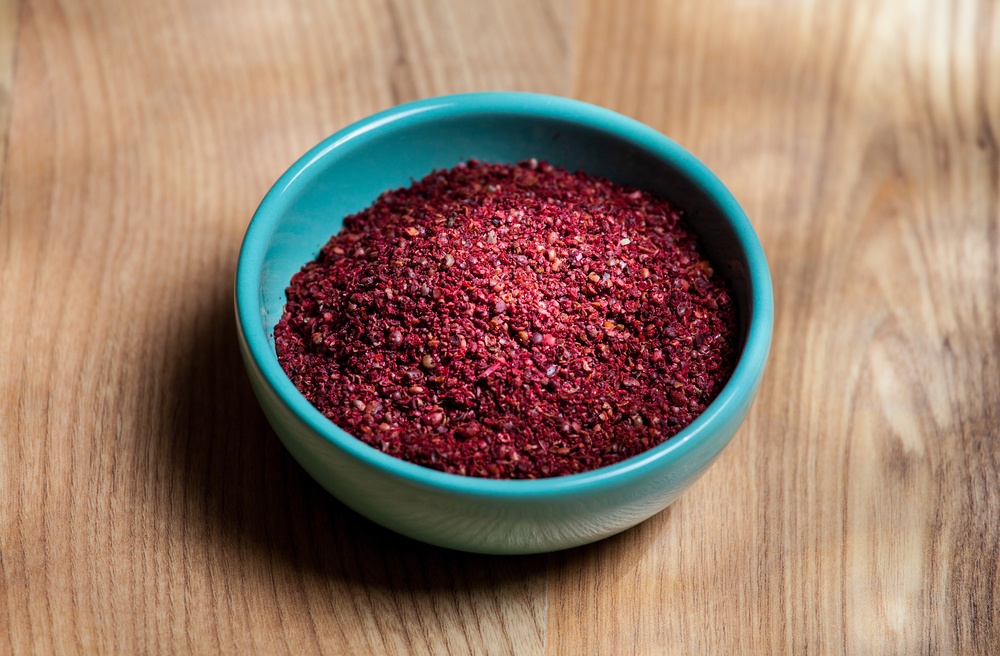 Native to the Middle East, the sumac bush has dark red berries, which are used to produce this spice.
The coarse powder has a tangy flavor with a lot of similarities to a lemon, although it isn't as tart, which makes it a more versatile option for many dishes. Because of this flavor, sumac can be used in any dish that calls for lemon. The color of the spice is especially appealing, and it can be a great way to make a dish stand out.
Although the spice is rare, you can sometimes find it in international sections of grocery stores, online and in stores specializing in Middle Eastern products.
30. Kokum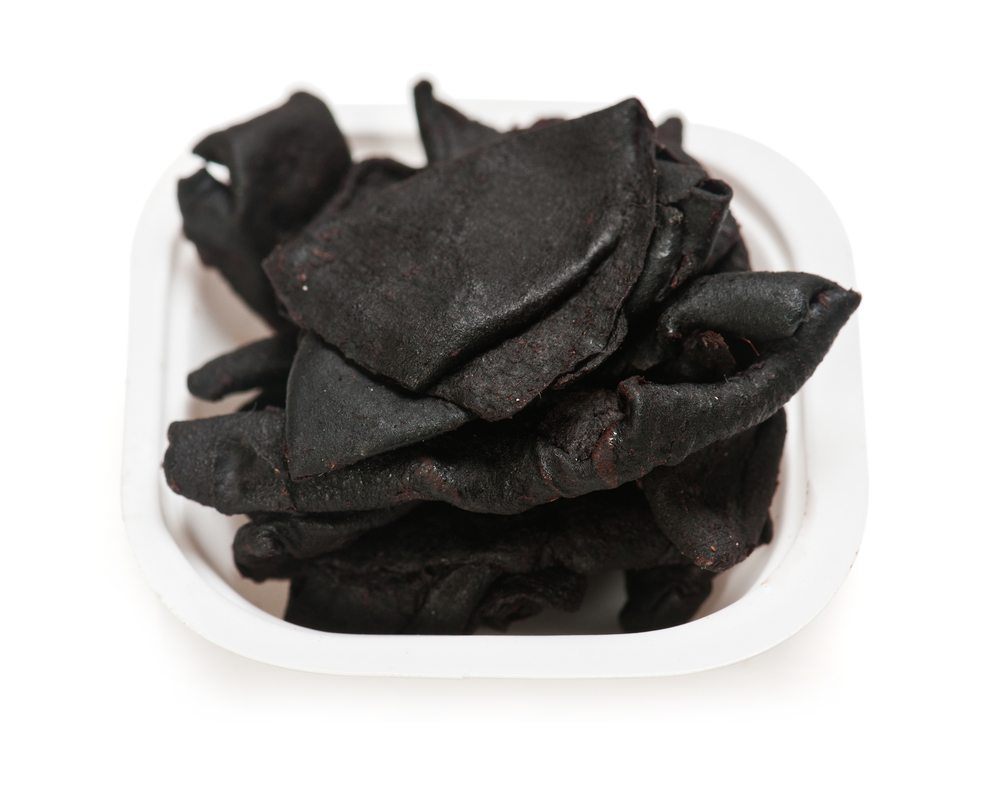 Kokum is another Indian spice, although it is not very common even in India. Visually, I find the spice to be quite unusual, and it doesn't look like most other spices that we see. This is because the spice is essentially a halved and dried fruit, and the dried seeds are normally visible.
A key property of kokum is its souring nature, and it is often used to enhance dishes like potatoes, fish curries or coconut-based curries. Many recipes will add the entire skin, allowing the flavor to diffuse throughout the dish.
29. Mace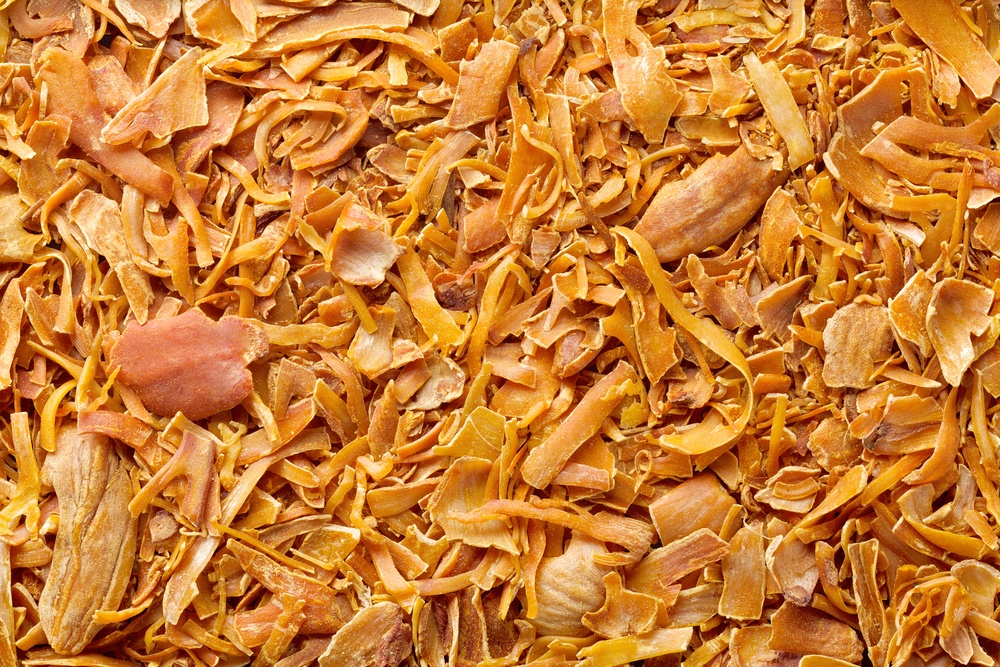 No, I'm not talking about the pepper spray. The spice mace comes from the waxy red covering that goes around nutmeg seeds. This source means that mace has a similar taste to nutmeg, although it tends to be a little more peppery.
The spice is especially versatile, and the nutmeg flavor means that it works well in both savory and sweet dishes. Normally ground mace is easier to find, but getting mace in the blade form (like in the image) is desirable, as it helps to maintain the flavor.
Cooks can always ground the blades when they are ready to use the spice.
28. Anardana

Anardana is not a well-known spice, but to many people it is immediately familiar. Quite simply, anardana is dried pomegranate seeds, and the spice retains many of the qualities of fresh pomegranate seeds (and the juice surrounding them).
Like pomegranate seeds, anardana lends a sour flavor to dishes, which helps to create a richness and depth of flavor. This works especially well with blander foods, like vegetables, and the crunch of the seeds can also add an appealing texture to many foods.
27. Amchur Powder

Although it looks rather dull, aamchur powder is a fruity spice created from dried unripe mangos. The spice is also sometimes called amchoor or mango powder.
The spice is viewed as a citrus-like seasoning and works best in dishes where a little acidity is desirable. This includes meals like soups, stir-fries and curries. It is an especially effective way to add sourness to a dish without adding any extra moisture.
26. Ajwain

Ajwain seeds come from the same family as cumin and dill, and the seeds are used as a spice. Typically you will find the seeds sold whole, although most people choose to grind or crush them prior to their use.
This can be done by rubbing the seeds between your fingertips or by using a mortar and pestle. The flavor of ajwain is similar to thyme and cumin, although ajwain has a more pleasant and mild aftertaste.
25. Grains of Paradise

Grains of paradise are like a more intense and more wonderful version of pepper. Like pepper, they have a heat that can help make the flavors of food stand out.
But at the same time, grains of paradise contain other subtle flavors that make them more interested in food than standard black pepper. The grains can even be ground in a pepper mill in the same way as regular pepper, and they can also be used to replace pepper in pretty much any recipe.
24. Juniper Berries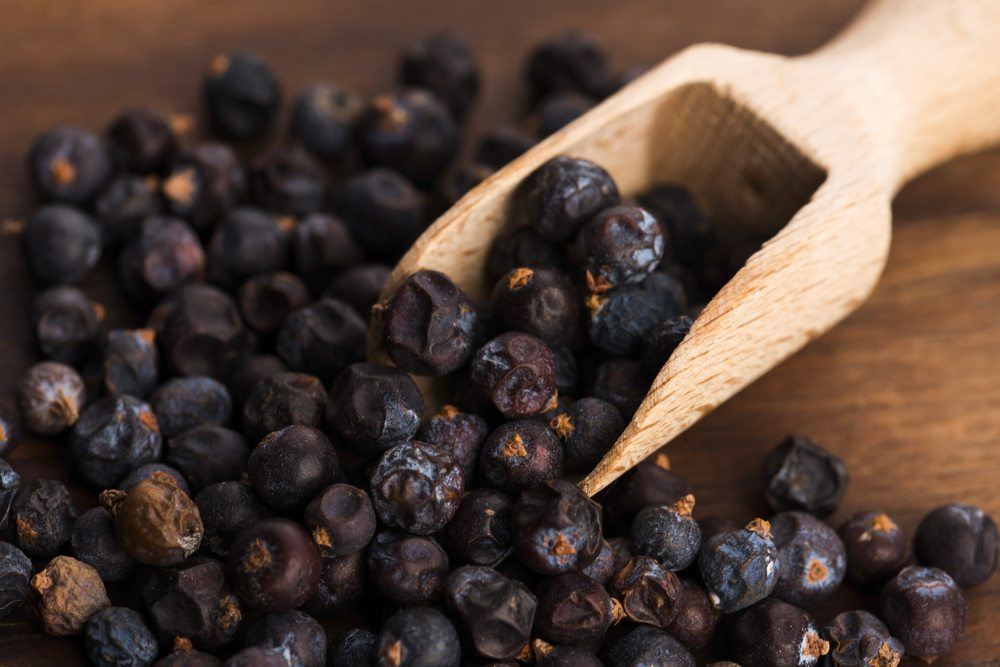 Unlike most of the spices I've mentioned so far, juniper berries have their origins in Europe. Even though they are berries, juniper berries are used as a spice. They have a sharp and tart taste.
They are most commonly used to complement wild game, particularly venison and they are also commonly used to flavor gin. There are some other uses of juniper berries, including seasoning pork, beef, stews and some vegetable dishes.
The flavor of the berries works especially well with the deep and rich flavors of meat.
23. Kala Jeera (AKA Black Cumin)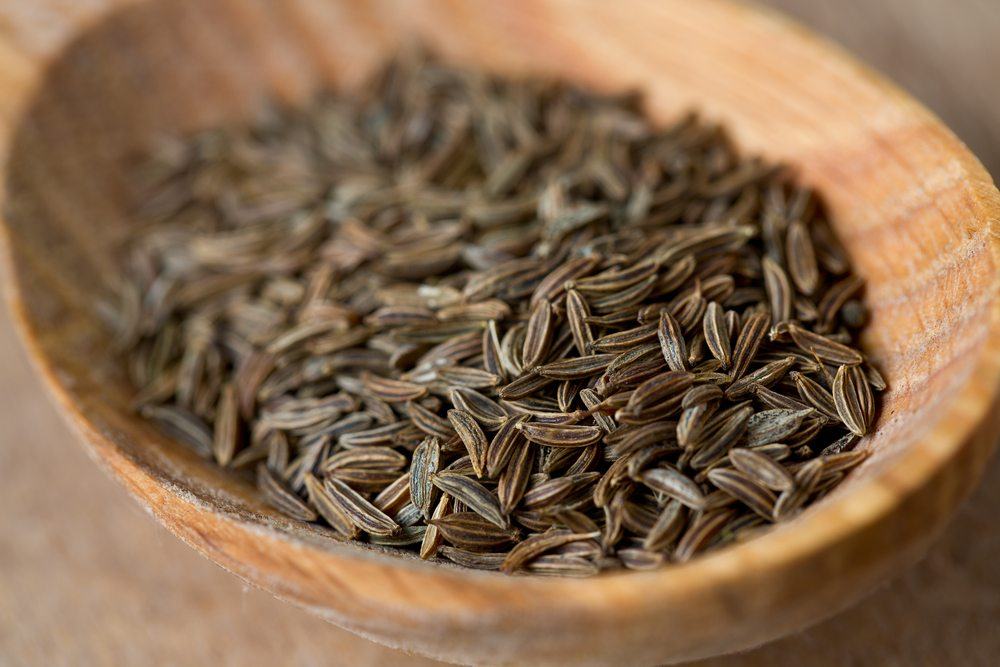 Kala jeera is another example of seeds that are used as a spice. Before they are cooked, the seeds can seem a bit unpleasant, with a heavy earthy scent. However, as they cook the scent and taste change, resulting in a nutty flavor.
Because of this, kala jeera is often used in breads, in curry and when steaming rice. Kala jeera is preferred over normal cumin in many of these dishes in Indian cuisine, although normal cumin is sometimes used if kala jeera isn't available.
22. Long Pepper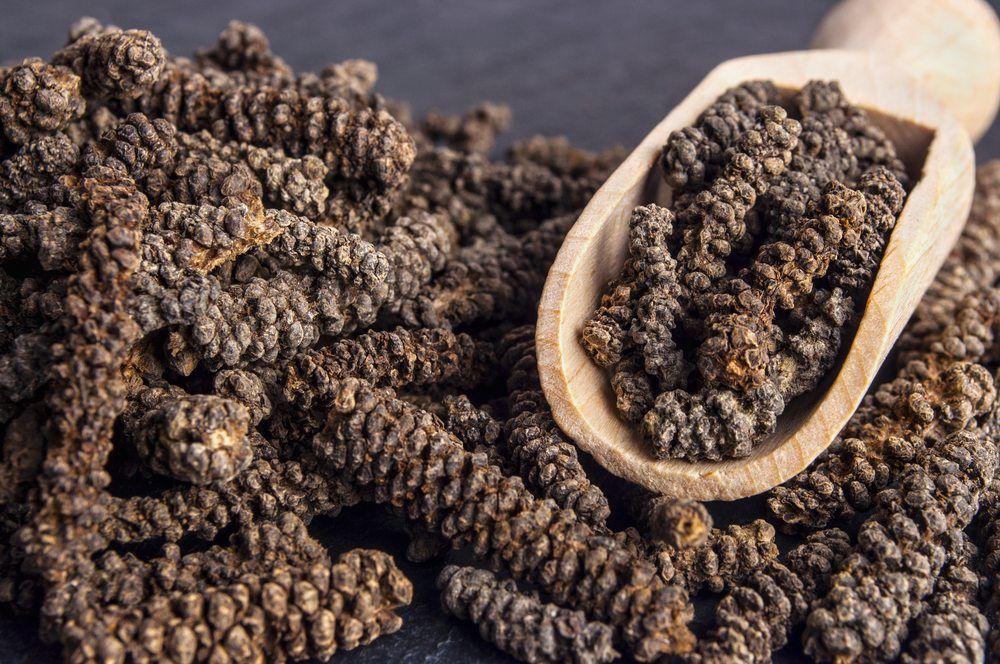 Historically, long pepper was used in a similar way to black pepper and was just as common. It has many of the same characteristics as black pepper, although long pepper tends to be less harsh and has more complexity, including sweet notes of cinnamon and nutmeg.
In modern times, long pepper has almost been forgotten, which is a pity, as long pepper's sweet heat can complement many dishes in a way that black pepper simply cannot.
21. Nigella Seed AKA Charnushka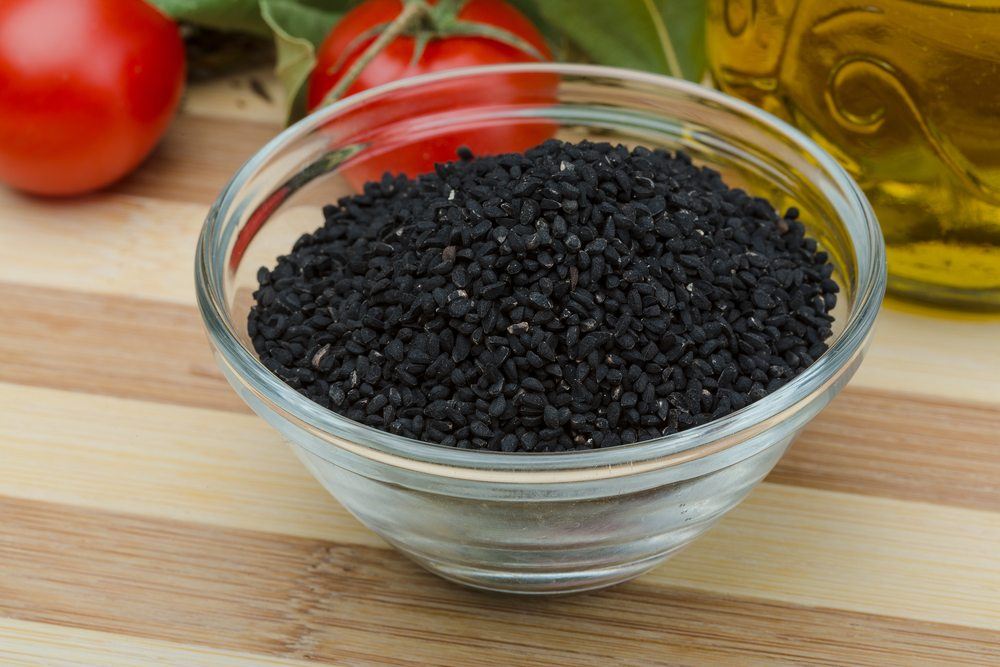 Nigella seeds can be a bit confusing, simply because they are known by so many different names.
Some of those names include black caraway, black cumin and black onion seeds, even though nigella seeds have no relationship to any of those species. Instead, nigella seeds are a spice all of their own. Typically, nigella seeds are roasted, and they are crunchy and have a taste much like roasted onions.
20. Annatto Seed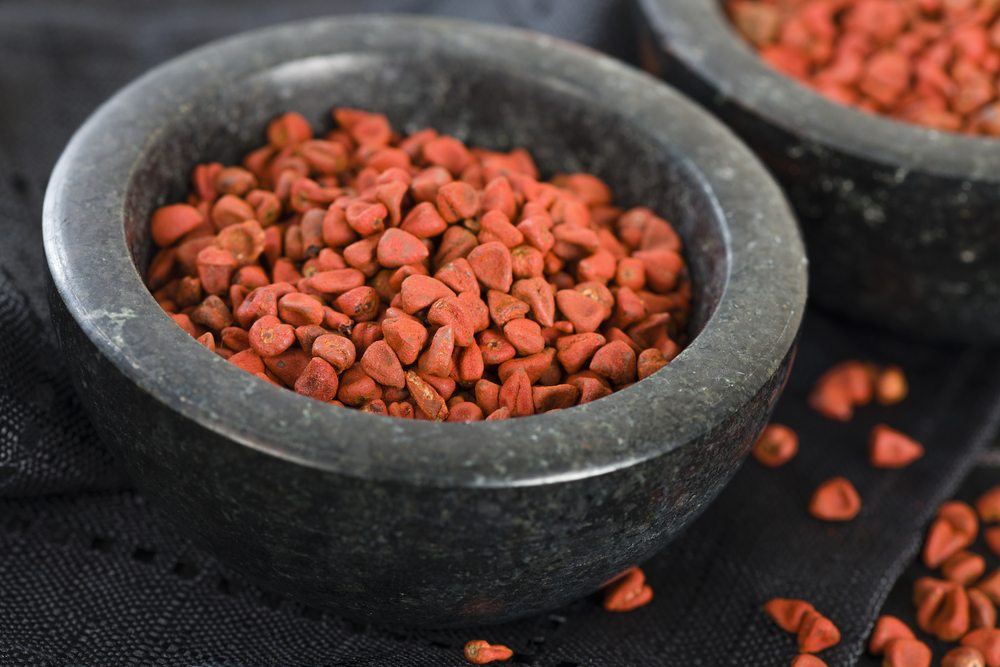 Annatto seed is another example of a seed that is used as a spice. This seed is interesting, because it is also an ingredient used as a natural coloring agent to give foods (including cheese) a bright orange color.
The seeds have a relatively subtle taste, including some sweet and peppery elements. Whenever possible, this spice should be purchased already ground, as the seeds are very resilient and are difficult to grind manually.
19. Wattleseed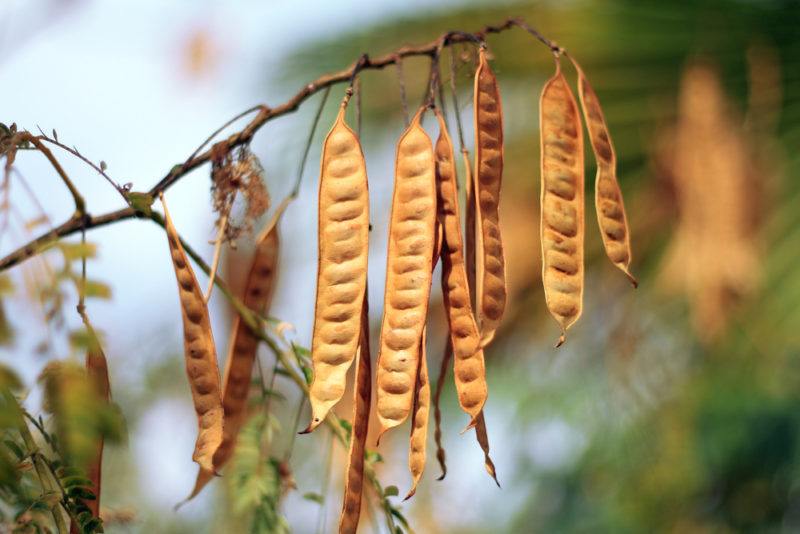 Wattleseed is a general term that applies to any of the edible seeds that come from the species in the Acacia family in Australia.
The seeds have been a traditional food for the native people (Aborigines) in Australia, although they have become popular as a commercial product and a spice.
The seeds have flavors of hazelnut, coffee and chocolate, making them an especially common choice for bread, ice cream, chocolate and many sweet foods. They also work well in many different types of sauce.
18. Green Cardamom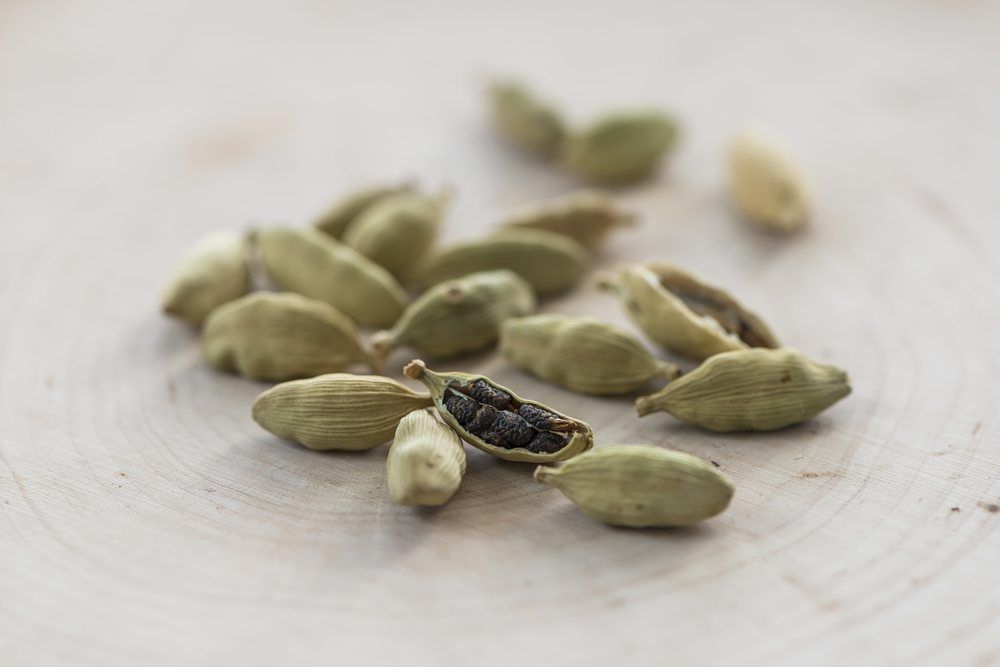 Green cardamom is the more common type of cardamom and some recipes specifically call for this spice. Green cardamom is native to southern India and it comes from the seeds of a plant that is similar to ginger.
By weight green cardamom is one of the most expensive spices, however, the spice is also very light and only a little is needed to give a dish the desired flavor.
Green cardamom has a complex taste that is spicy and sweet in nature. It also has flavors of lemon, camphor and eucalyptus. The spice is especially common as a way of flavoring meats, and it is also used in mulled wine and similar drinks.
17. Pasilla de Oaxaca Chile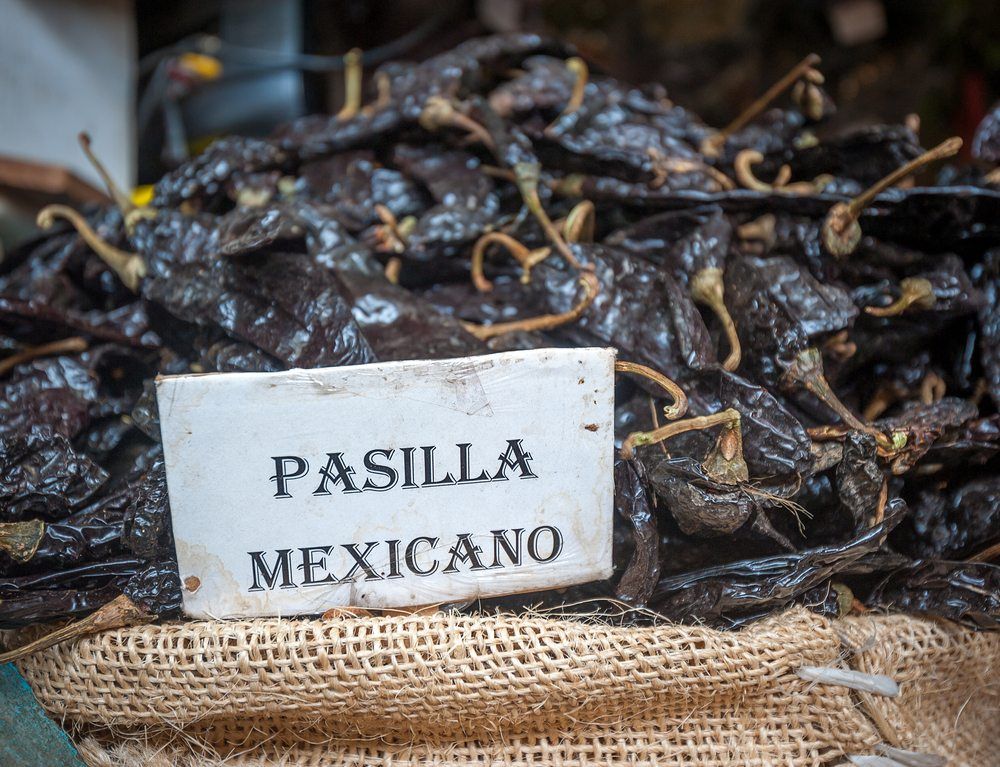 Pasilla de Oaxaca chile is not particularly well known in the United States, but it is getting more popular, especially among people who love their chilies.
The chile is interesting because of its smoky flavor. In some ways, it is similar to smoked jalapenos, but the Pasilla de Oaxaca has much more smokiness and less heat. The smokiness also makes the chile work well as a spice.
One of the more common uses is in vegetarian dishes, where the smokiness creates a similar flavor to meat, without actually involving meat in the dish.
16. Dried Kaffir Lime Leaves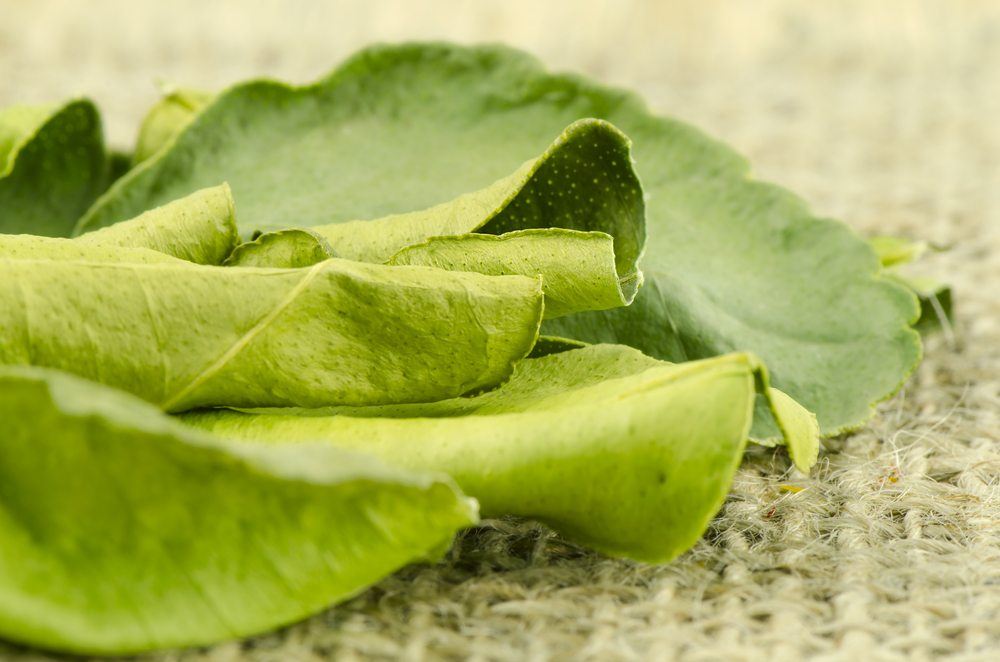 Dried leaves can be an interesting type of spice, although not all of them will have any significant taste. Dried kaffir lime leaves are a good example of a leaf that holds its flavor well.
As you might expect, the leaves have a lime flavor. That flavor works particularly well in Thai dishes, although some Western dishes are also complemented by the extra flavor.
Using these leaves as a spice can be especially appealing, because it lets you add in a lime flavor without any extra moisture. An alternative way to do that is lime zest, but the leaves are much more versatile.
15. Galangal

Like ginger, galangal is a rhizome, and like ginger it tends to look ugly when you first see it. Telling the two apart is relatively easy though, as galangal has whiter and more shiny skin, and is much harder than ginger.
You can find the spice ground, but this will only have a proportion of the flavor of the real thing. Instead, the best approach is to use the galangal root (if you can find it), and use a spice grinder to grind it up.
Galangal is a relatively common ingredient in Indonesian and Malaysian recipes and can sometimes be found in stores specializing in Asian foods.
14. Mahlab

Mahlab is an interesting spice. The spice is actually the dried extracted kernel of a particular species of sour cherry. The spice can be used whole, but typically it is ground using a mortar and pestle or in a grinder.
Mahlab has a nutty and sour flavor that some people find to be a combination of bitter almonds and sour cherries. This flavor can be used in sweet and in savory dishes.
One example is adding a little of the spice to sweet bread, which helps to tone down some of the sweetness and add an interesting depth to the taste.
13. Fenugreek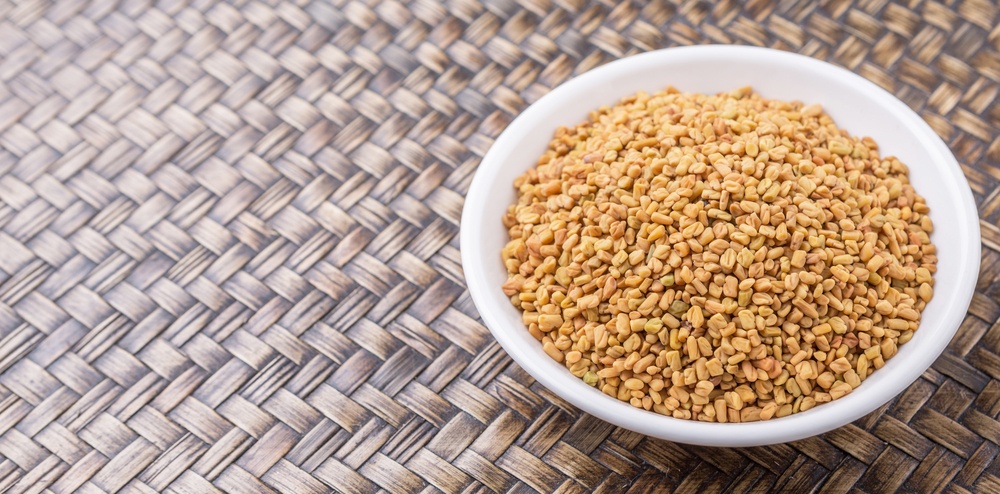 Fenugreek seeds are a common spice in Middle Eastern cooking. The seeds are often used as a key ingredient in chutneys and curries, and they can also be used as a rub for meat.
The taste of the seeds is similar to burnt sugar. I know that doesn't exactly sound appealing, but it is a flavor that works well in strong dishes. The seeds can be used whole or ground, depending on the preference of the user and the recipe.
12. Sweet Flag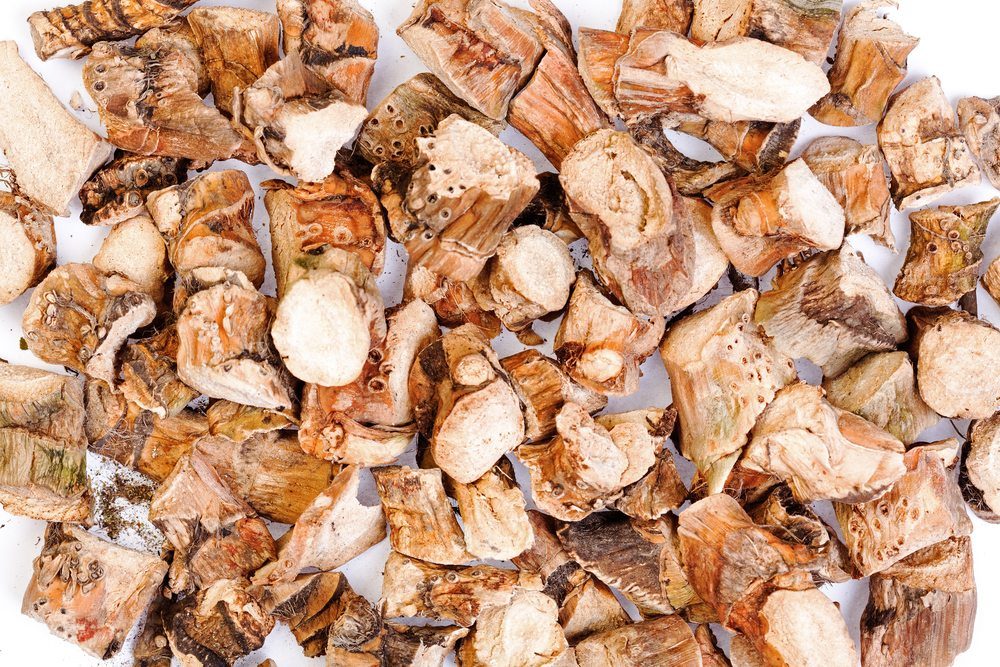 Sweet flag is another spice that comes from a rhizome. This spice has had many uses throughout history, including fame as an aphrodisiac and use in perfume and in powdered wigs.
The rhizome has a strong smell, and its initial taste is sweet, followed by a bitter aftertaste. The powered root is sometimes used in sweet dishes from both Arab and Indian cultures. It is also an important ingredient in absinthe and used to be part of the recipe for Dr. Pepper.
11. Serrano Chili Powder

The serrano chili is native to south-west America and Mexico. The dried and ground chili is often used as a spice, especially as an ingredient in sauces.
It is a relatively hot chili, and its heat level is often put at a 6 or 7 – so it can certainly kick a dish up a notch. Commonly the spice will be sold in a smoked form, which adds both spiciness and smokiness to a dish.
10. Ceylon Cinnamon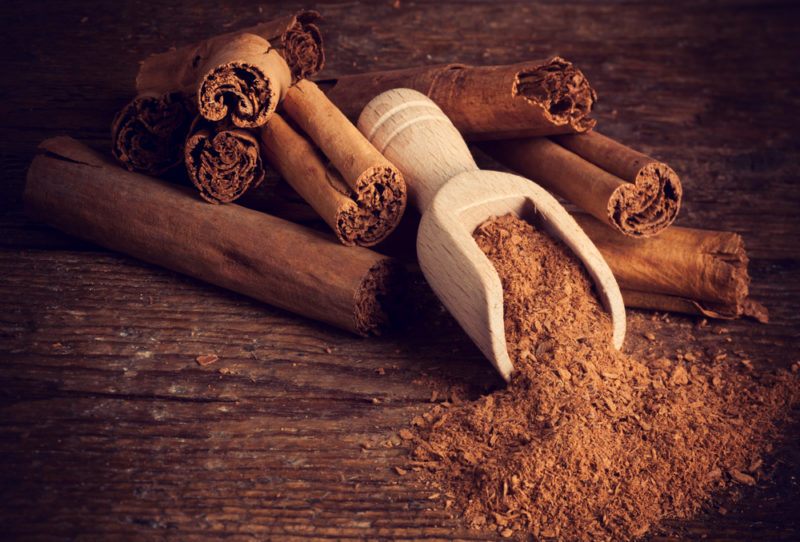 Cinnamon is a common kitchen spice, but people often don't realize that there are two varieties of the spice. The more common and less expensive variety is cassia cinnamon.
On the other hand, Ceylon cinnamon is often called the 'true cinnamon' and the two types actually come from different species. While their tastes are similar, cassia cinnamon contains a compound called coumarin, which is not good for health.
While you can consume small amount of that compound, if you are eating cinnamon frequently, Ceylon is a better choice.
9. Fennel Pollen

Fennel pollen has started to become somewhat of a trendy spice in recent years, even if it is still a challenge to find. It has elements of citrus, licorice and even (surprisingly) marshmallows. The spice is one of the more versatile ones.
Although you can't literally use fennel pollen on everything, there is a wide variety of uses, including means, soups and roasted vegetables. However, it is a spice to be careful with, as even a little is enough and too much can easily overpower a dish.
8. Dried Avocado Leaves
Avocado leaves are a common ingredient in Mexican cuisine and come from a species of avocado native to Mexico.
The leaves can be used either fresh or dried, although dried is more common when they are being used as a spice. They are a common ingredient in many traditional Mexican dishes, such as those relying on black beans.
Typically the leaves are toasted prior to their use. Even though they sound like they should be common, these leaves are especially hard to find in the United States.
7. Wasabi Root

As you might imagine, wasabi root is the source of the wasabi commonly used in Japanese cuisine – although a lot of wasabi doesn't actually use the root because of its high cost.
The cost comes from the fact that wasabi root is a particularly challenging plant to cultivate and it is rarely found outside of Japan.
However, if found, wasabi root can be used for a range of uses beyond the common wasabi paste, especially as it adds a strong taste to a dish.
6. Black Truffle Salt

Black truffle salt is a blended spice that combines sea salt with dried truffles, with some brands also including truffle flavoring. It is a particularly useful option for anyone who likes truffles, as truffles are notoriously expensive.
The combination of truffles and salt helps to bring out the richness of black truffles. The spice can be used in the same way as normal salt (so, it can be used with pretty much anything), and it gives more depth of flavor than salt alone does.
5. Ghost Chili Powder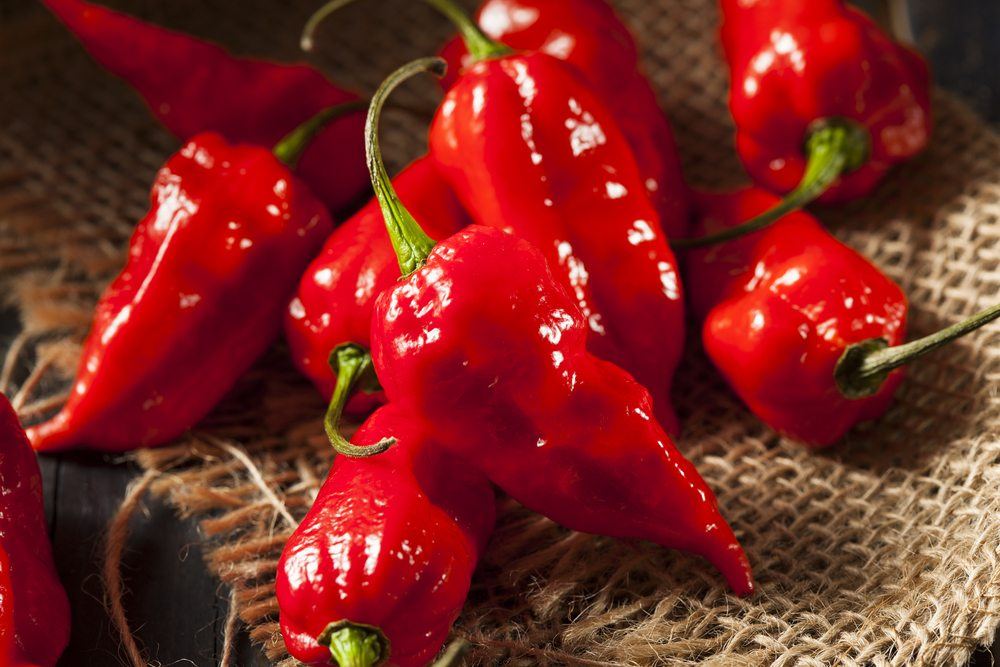 Ghost chili was once recognized as the hottest chili in the world, registering at more than 1 million in Scoville heat units, and it is still one of the hottest chilies out there.
That should give you a pretty good idea of what to expect with ghost chili powder. The spice has the heat of ghost chili, so it should be used carefully.
It does also have a slight fruity flavor, but most people don't taste this part as they are overwhelmed by the heat. The spice can be used as a replacement for other types of chili powder in recipes, but make sure you are prepared for its strength.
4. Saigon Cinnamon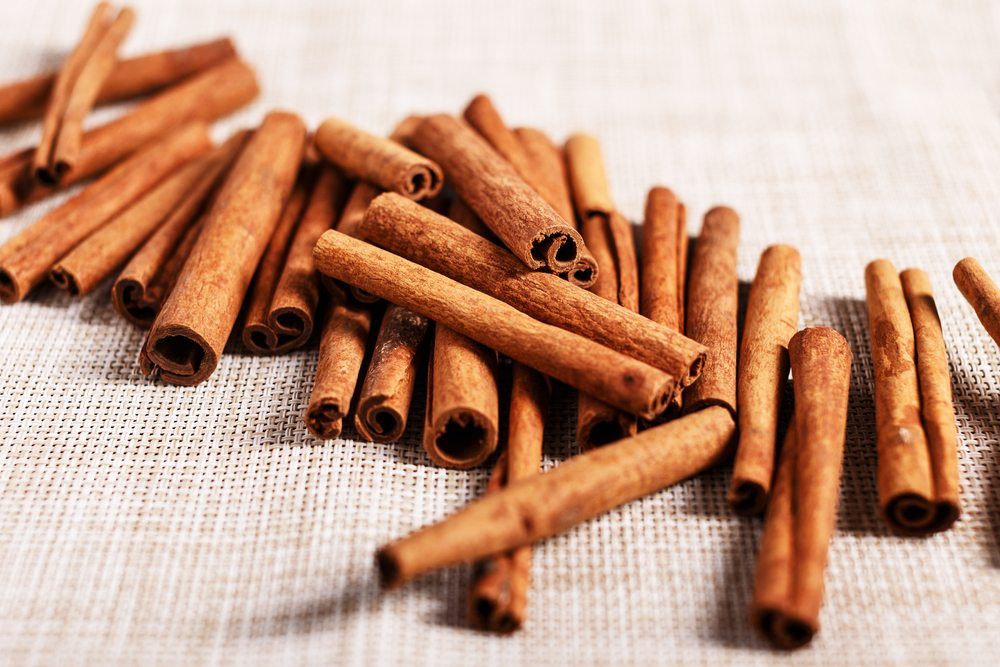 Saigon cinnamon is another type of cinnamon that is not commonly used. It is related both to cassia cinnamon and to 'true' Ceylon cinnamon, although it is more closely related to the cassia cinnamon.
Saigon cinnamon is largely produced in Vietnam and has a more complex and pronounced aroma than cassia cinnamon.
3. Vanilla Paste

Vanilla is a popular and expensive spice because the process of growing and hand pollinating the vanilla bean pods requires a considerable amount of work. Vanilla paste offers an alternative to vanilla pods and includes vanilla along with its seeds, in a paste form.
This makes it an easy ingredient to add to recipes and it adds a deeper vanilla flavor than just using vanilla pods or liquid vanilla.
2. Black Cardamom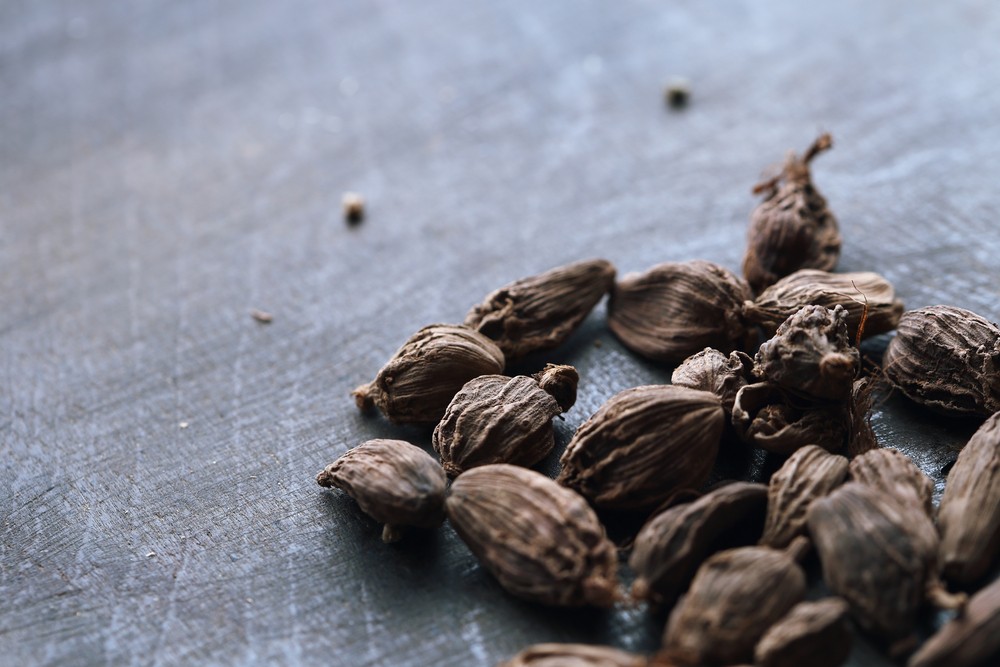 Black cardamom might be related to green cardamom, but there are considerable differences between the two.
Black cardamom tends to look less spectacular visually, and it offers a strong smoky flavor to foods, along with earthy and ginger notes. This spice works particularly well along with hot cinnamon and it is also a common ingredient in Indian foods.
The strong taste of black cardamom means that you will probably need to play around with the spice to figure out the best ways of using it and the best dishes to combine it with.
1. Szechuan Peppercorns

Szechuan peppercorns are a common spice in a number of different types of cooking, including Indian, Chinese, and Tibetan.
The term can actually apply to two different species used to produce peppercorns, but their similarity makes them largely interchangeable. These peppercorns could not be imported into the United States from 1968 to 2005, because of a ban based on their potential to carry a bacterial disease that can affect foliage and citrus crops.
The ban was lifted in 2005, although any imported Szechuan peppercorns need to be heated to kill any bacteria present.
Bonus Video: Cubeb Pepper
Inside The Instanbul Spice Bazaar