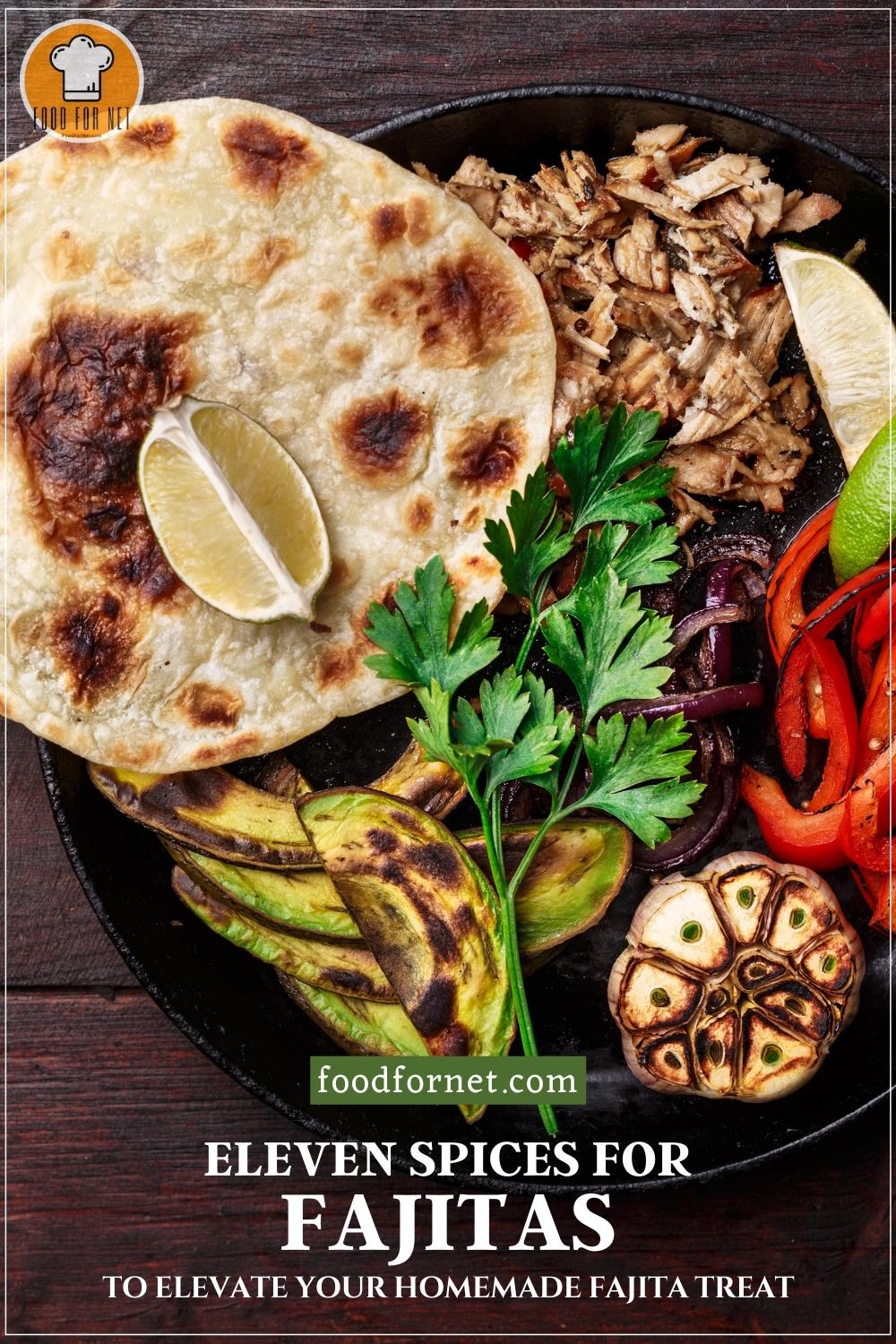 Fajitas first came into existence when Mexican ranch workers in West Texas during the 1930s and 1940s were partially paid with meat. Naturally, they have to come up with a decent steak-based dish using these least desirable cow parts, particularly the skirt steak. They ended up tenderizing the skirt steak with a long marinating process and then quickly grilling it. Of course, with the help of yummy spices for fajitas, it did eventually turn out to be something really delicious and filling at the same time.
Its widespread popularity didn't come about until the late 1960s, though. It was when a meat market manager name Sonny Flacon began showcasing the dish in rodeos, fairs, and outdoor festivals. By the late 1970s, he became personally identified with fajitas and even earned the title The Fajita King – which he now owns the trademark for.
You might be thinking, how are fajitas different from tacos? I know, the line between these two can get really blurry, right? They seem very similar, even the spices for fajitas are common spices used in tacos as well. In fact, you can wrap fajita meat in tortilla wraps and call it tacos. The thing though is that taco on the other hand isn't always a fajita.
More confused now? Okay, let's just say that with fajitas, the ingredients are almost always grilled (even the veggies) while tacos usually have them fresh. So, that's a pretty good benchmark, right? And also even now that fajitas are no longer confined to skirt steak anymore, fajitas could mean any protein that is sometimes put in tortillas. Tacos on the other hand could mean basically any food wrapped in a tortilla – say bacon, eggs, and avocado for breakfast tacos.
The term 'faja' in fajita means belts or girdle in Spanish which basically refers to the type of meat used in the dish, skirt steak. It's a long muscle that is found in the cow's diaphragm area, just under the rib section. The skirt steak is then marinated and grilled or stir-fried with veggies. It is served with corn or flour tortillas, crema, guacamole, sour cream, salsa, or what have you.
Today's fajitas, however, can also mean any protein and ingredients of all sorts. So, it is but normal to hear chicken fajitas, pork fajitas, even seafood fajitas. And of course, even vegetarians and vegans have created their own fajita version as well. Regardless though, if you can nail the fajita seasoning, it'll for sure taste just as delicious.
Like we've mentioned before, spices for fajitas rings quite similar to spices for tacos. There is however a noticeable cumin taste in fajita seasoning and more chili taste in tacos. That is not to say that fajita seasoning can't be spicy – it really is up to you, to be frank. It's very versatile, so feel free to play with this and that spices. See which spice combo will suit your taste preference.
To give you some ideas on where to start, here is a list of spices for fajitas along with some really good fajita recipes. Give them a try and then perhaps give them your own twist the next time you make them again. Once you have a handle on these, you might be able to branch out and experiment with rare spices.
Spices for Fajitas (With Pictures!)
Cumin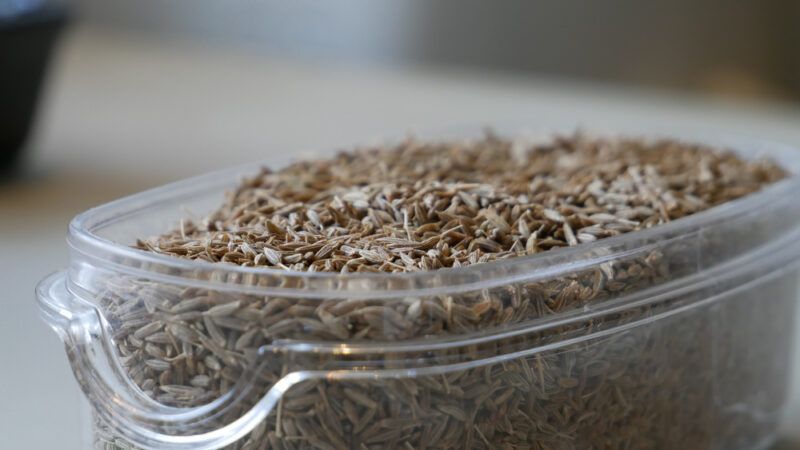 Cumin tastes earthy, rich, and hearty with a slight citrusy note. It's rich in antioxidants as well as anticancer properties. It can help in controlling blood sugar, fighting bacteria and parasites, and easing inflammation. It may also help lower cholesterol levels and treat diarrhea.
Fajitas with actual skirt steak still hit differently no matter how many other varieties of proteins we now use in our fajitas. This will always taste homey and legit. The spice combo also simply works and although the meat is not grilled, it's still beautifully cooked in a skillet pan. Of course, if you have the time and the weather is on your side, then feel free to do some grilling outside.
Dried oregano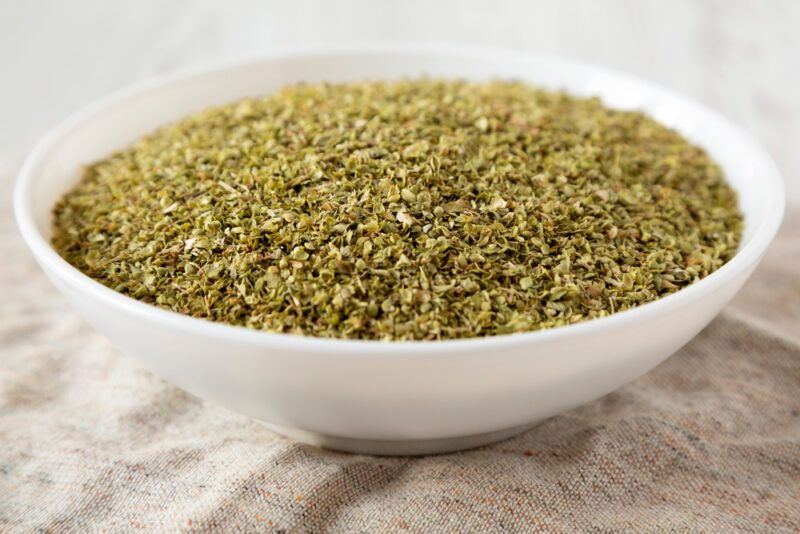 Oregano has a bold and earthy flavor with subtle sweetness and spiciness. It also has a slightly bitter taste that's similar to the aromatic compound camphor. It contains powerful antioxidants and is a natural antibiotic. It could help in relieving pain and treating yeast infections. It may also improve gut health and may also contain anti-inflammatory and cancer-fighting properties.
Simply seasoned but perfectly flavored, this chicken fajita will surely delight your guest! If you have plenty of time to marinate the chicken breast ahead of time, then you can forgo slicing it in strips and simply leave it whole. That is only if you're worried that you'll overcook it. If you're pretty good at stir-frying then you should be fine slicing it into strips.
Chili powder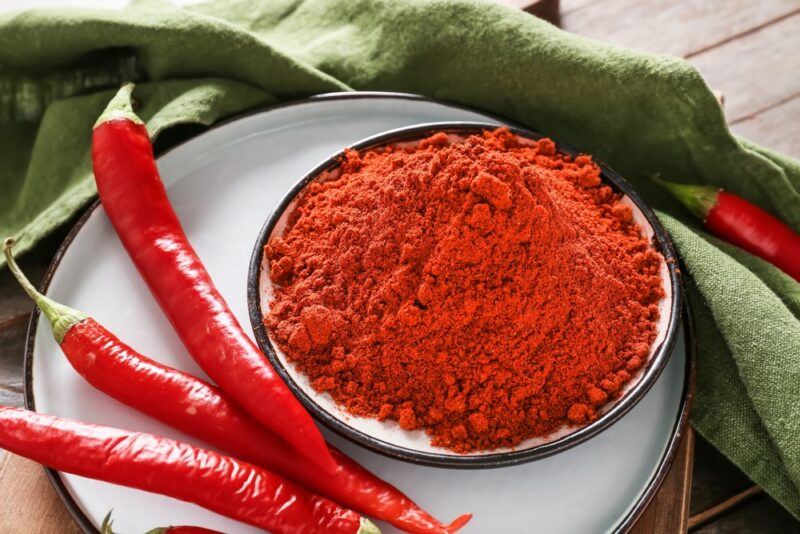 Depending on the cayenne pepper content of the chili powder mix, it can be mild to moderately spicy. The addition of aromatic and savory spices in the blend gives it a flavor profile called Tex-Mex. Chili powder can aid in losing weight, relieving nasal congestion, enhancing cognitive function, and boosting heart health.
This sheet pan mahi fajitas are a great way to add more veggies and fish into your diet. It's delish and healthy at the same time. And it also cooks pretty simple and fast! You will have to, of course, give your veggies about 10 minutes head start in the oven because fish cooks rather pretty quick. Regardless, it can't get any simpler than this.
Cilantro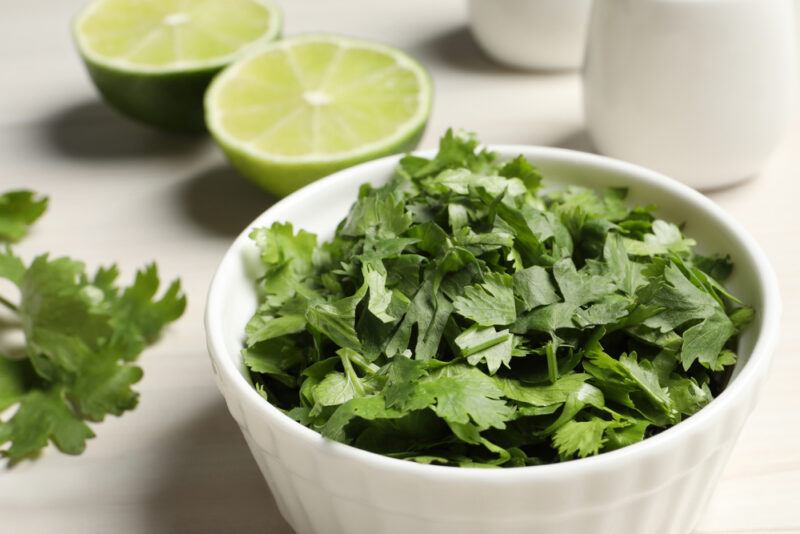 Cilantro tastes similar to parsley, only stronger with a tangy citrus taste. It contains vitamins A, C, and K, folate, potassium, and manganese. It may help in managing blood sugar levels, improving brain health, and reducing anxiety.
I think cilantro really rounds up the flavor in this easy turkey fajitas recipe. It adds a taste of freshness that beautifully balances out the cumin and cayenne with the help of course of lime juice. It cooks really fast and quite healthy, too, so what's not to like about it, right?
Garlic powder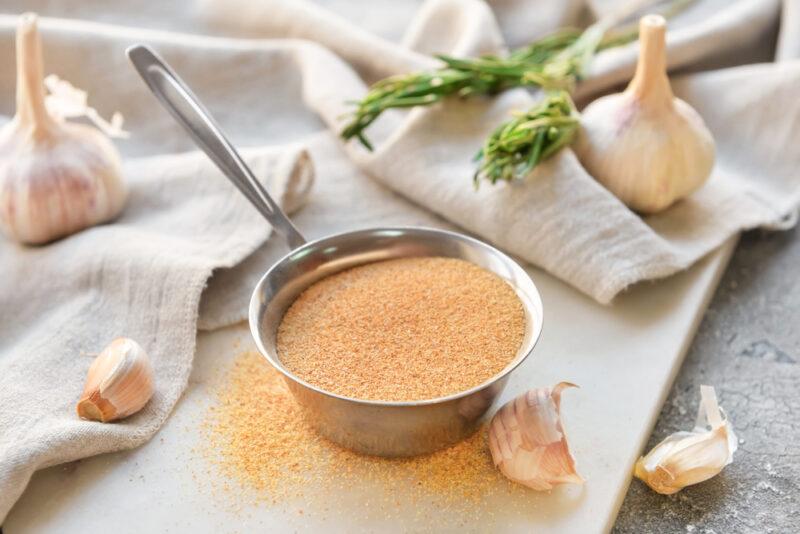 Garlic powder has a much milder flavor and smell than its fresh counterparts. It is rich in vitamin C, B6, and manganese. It also contains antioxidants that help fight against cell damage and aging. It can also help improve blood pressure and cholesterol levels.
Fajitas are generally quick to make but these shrimp fajitas will literally be ready in minutes! It's beautifully flavored of course. If you have a cast-iron pan, I suggest you use that. I like that it can really maintain even heat giving the shrimps quick and beautiful sear. A stainless pan on the other hand makes it easier to toss everything together.
Cajun spice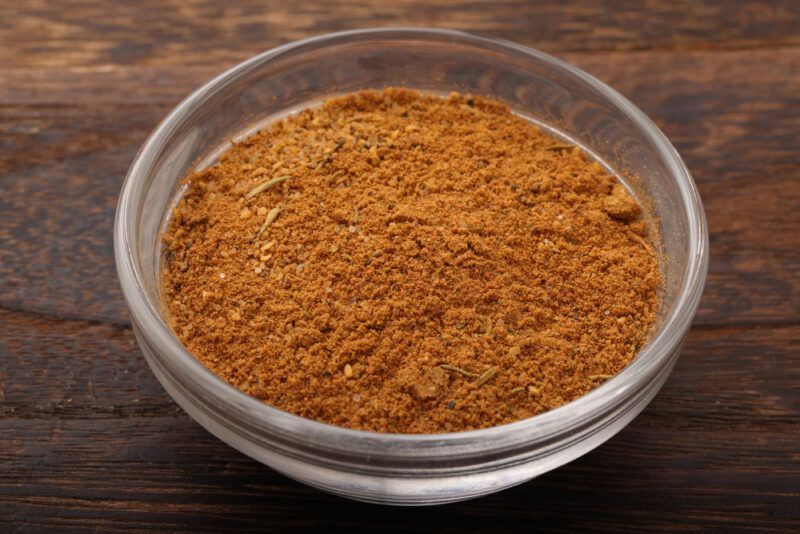 Cajun spice has a bold spicy taste with a subtle earthiness. And because it's a blend of different spices, it also possesses a range of health benefits. For instance, its paprika and oregano content contain antioxidants that help in fighting inflammation.
This fish fajitas should be ready in under 30 minutes, how cool is that right? I mean busy nights doesn't necessarily mean you'll have to settle for takeouts or leftovers. This fajita recipe is easy, simple, and quick to make! The terakihi fish pairs perfectly with the Cajun spice mix, so no need for any more seasonings.
Smoked Paprika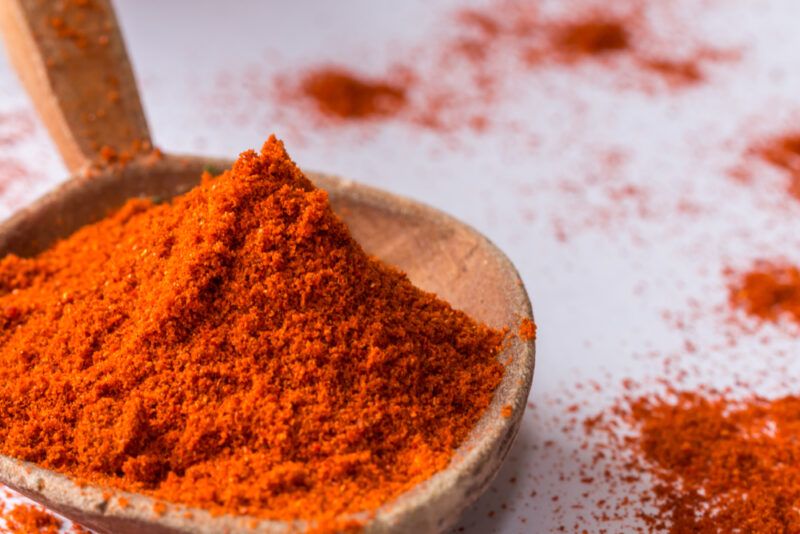 Smoked paprika has a rich, smoky flavor, in addition to its sweet and peppery taste. It contains calcium, potassium, and phosphorus that helps in building strong muscles, bones, and teeth. It also has capsaicin which may have anti-obesity, appetite-suppressing, and anti-cancer properties.
Vegans don't have to miss out on fajitas. Here's an easy portobello fajitas recipe. And I kid you not, it tastes absolutely delish as well. Aside from the fact that it cooks really quickly, it's also freezer-friendly. So, don't worry about cooking too much because you can simply save them for another time.
Allspice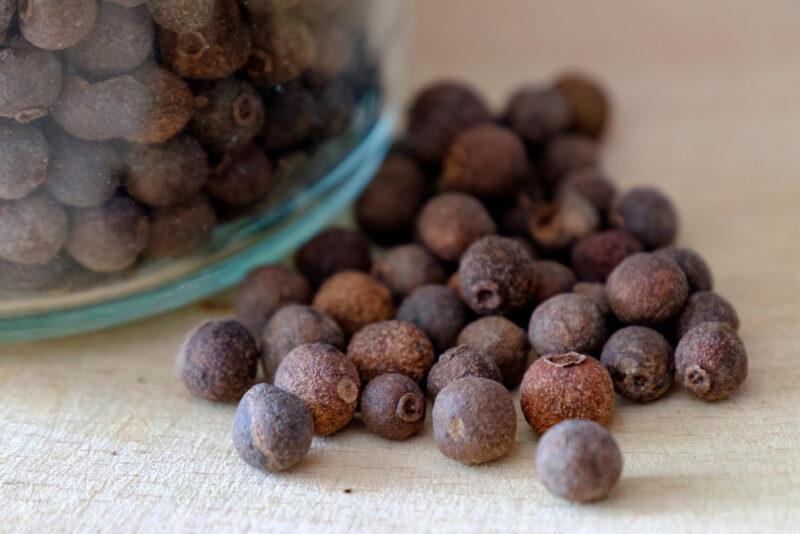 Allspice, as the name suggests, tastes quite similar to cinnamon, cloves, and nutmeg. It contains antioxidants, antimicrobial, antibacterial, and antiseptic properties. It's good for aiding digestion, improving blood circulation, supporting heart health, and relieving arthritis, muscle aches, gout, and hemorrhoids.
These jerk-spiced chicken fajitas are no short of Jamaican flavors! Allspice along with nutmeg, cinnamon, black pepper, chili flakes, and other herbs and seasonings really made these chicken breast fillets sure winners. It's cooked in a slow cooker so you can surely get a lot of other things done while your fajitas are cooking to perfection.
Red pepper flakes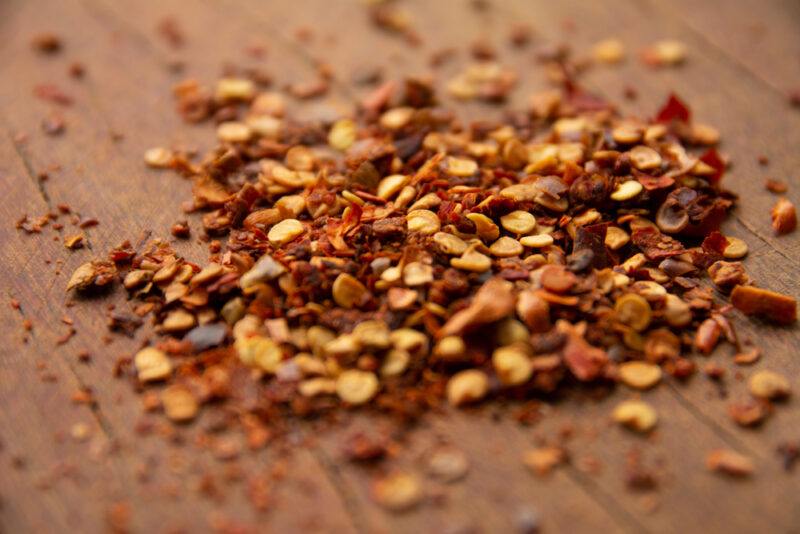 Red pepper flakes have a slightly sharp and earthy taste with a decent amount of spicy. It's rich in vitamins A, B6, C, and E, as well as iron and potassium. Red peppers help soothe upset stomach and ulcers, boost heart health, regulate diabetes, and boost the immune system.
If you want your fajitas quick but also want a steak in it, try this flank steak fajitas recipe. The trick is to cut it thinly against the grain and of course, don't overcook it. Medium rare sounds just about perfect! If you're pretty good at grilling, then try grilling it whole as well and then simply slice it after giving it a good rest.
Onion powder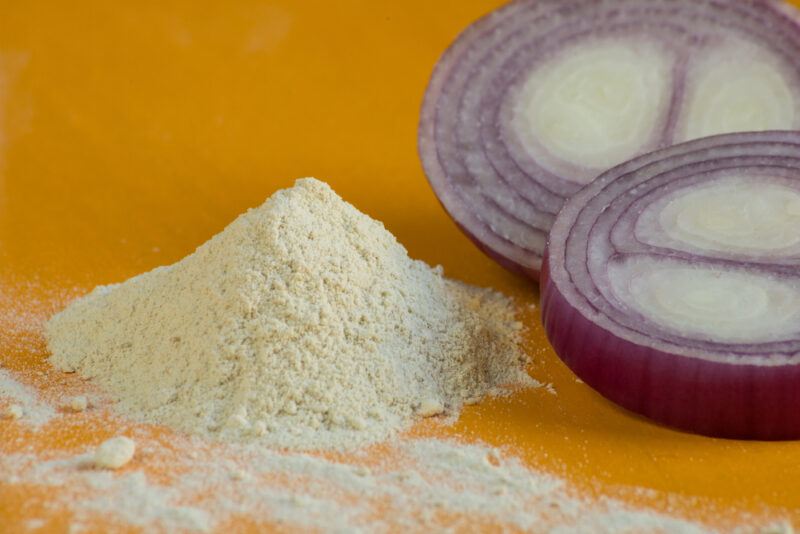 Onion powder has a pungent flavor with subtle notes of sweetness, sulfur, and a hint of garlic taste. It's enriched with essential vitamins like B and C, and other minerals like calcium, manganese, iron, and potassium. It also contains antioxidants that play a role in treating heart problems, headaches, and high blood sugar levels.
Grilled fajitas have a different kind of charm, one that you'd surely want to enjoy every once in a while. So, you should bookmark this pork tenderloin fajitas recipe for times when you're craving one. It's absolutely delicious, quite simple (especially when you're in the mood for some grilling), and quite healthy, too!
Cayenne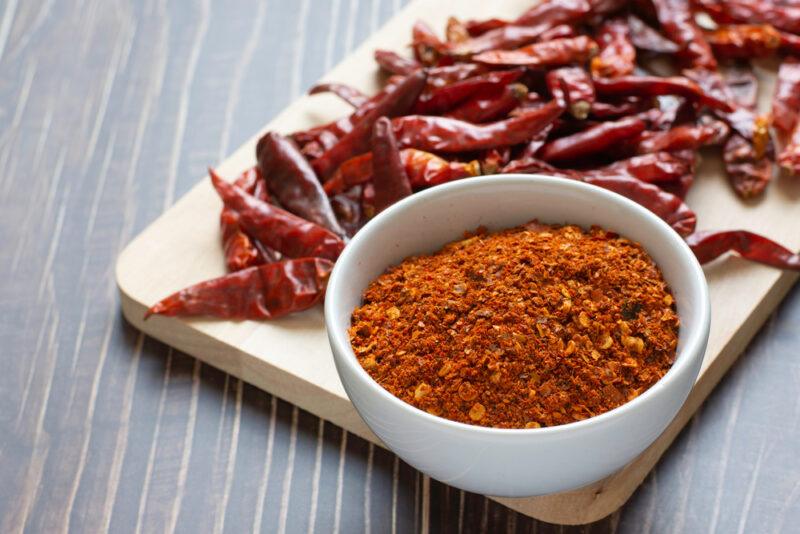 Cayenne has a fairly mild aroma and has a hot, fiery effect on the taste buds. Its capsaicin content has metabolism-boosting properties. It can also help curb appetite. Cayenne may also lower blood pressure, aid in digestion, relieve pain, improve Psoriasis, and reduce the risk of cancer.
This one is a fajita seasoning mix that you can readily make and have ready whenever you want to make some fajitas. There are store-bought fajita seasonings but why buy when you can simply make your own, right? Try it and simply adjust to your liking after you've given it a try. Other's may find it a bit spicy with all the chili powder and cayenne, so say cut it in half if you really find it too spicy to your liking.