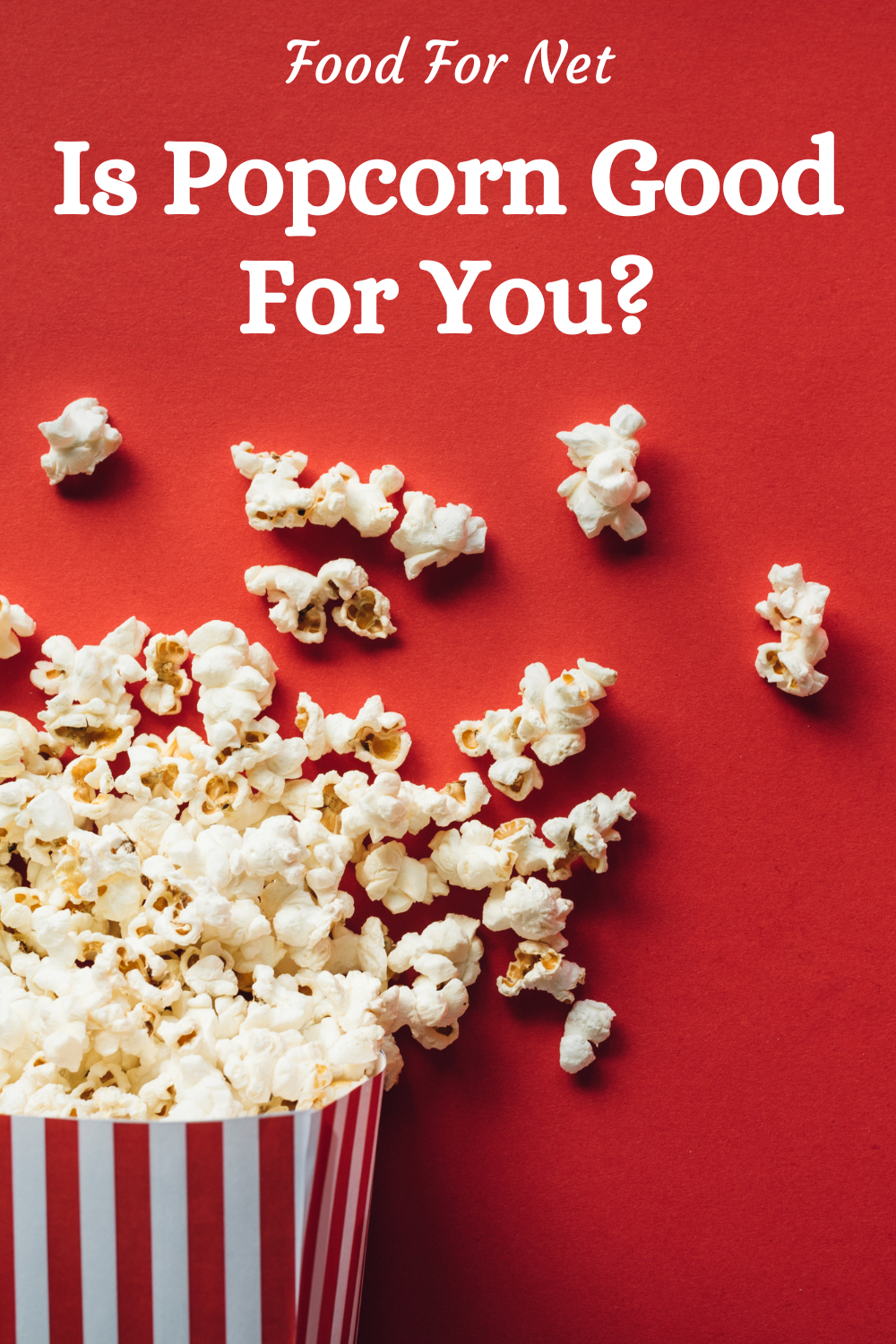 Popcorn doesn't seem like it should be healthy, does it? After all, the favorite snack of movie goers is often laden with butter, salt, and artificial ingredients, creating a high calorie treat that doesn't do your health any favors at all.
Still, the question 'is popcorn good for you?' isn't silly at all. The toppings we use are what make popcorn such an unhealthy snack. When you strip those away, you end up with something that's low in calories and a decent source of fiber. It's easy to see, then, how popcorn might be good for you.
Don't worry if plain popcorn seems boring, there are plenty of ways to make it more interesting. For example, if you want a cheese-like flavor, try sprinkling some nutritional yeast on your popcorn. Herbs and spices can be surprisingly good additions as well.   
Is Popcorn Good For Your Health?
Benefits Of Popcorn
The Problems With Popcorn
Ways To Make Healthy Popcorn
Is Microwave Popcorn Dangerous?
Final Thoughts
Benefits Of Popcorn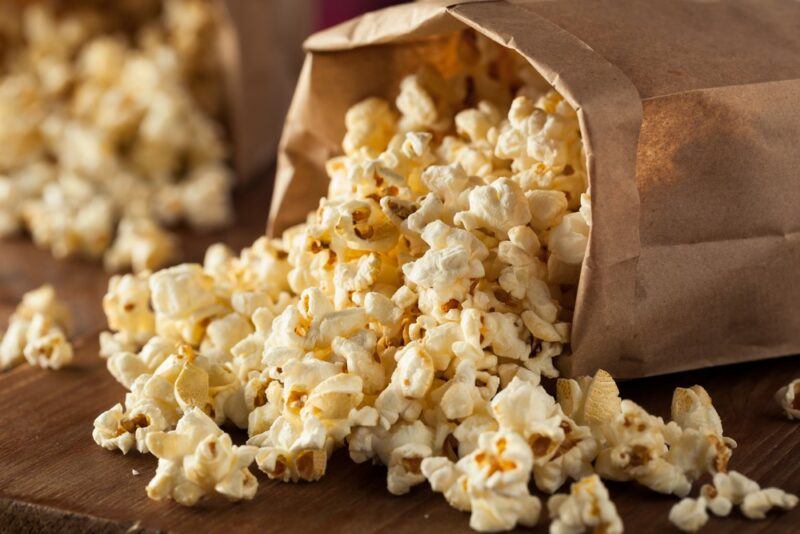 It's A Decent Source Of Fiber
Did you know that popcorn is considered a whole grain? It's hardly surprising then that popcorn acts as a decent source of fiber, with a cup of air popped popcorn providing you with roughly 1.2 grams of fiber. That might not sound like much, but that same serving size only contains around 30 calories.
With such low calorie content, you could easily have a few cups of popcorn in a serving. Doing so really would give you a decent amount of fiber.
While some foods do give you more fiber per serving, popcorn shines because it is so easy to eat. Most of us can munch down a cup or three without much thought at all. Many other sources of fiber take more work than that.
The importance of this fiber can't be underestimated. After all, fiber is what keeps our digestive systems functioning well. Getting enough in your diet decreases the risk of both constipation and diarrhea, while making that you're absorbing nutrients well from your food.
Might Help You Lose Weight
Plain popcorn works well as a weight loss food, as it's low in calories and contains a decent amount of fiber. There's even some protein in there. This combination helps to keep you satisfied (at least for a little while), without affecting your weight much at all.
You might use popcorn as an easy snack between meals, reducing the temptation to turn to high calorie processed snacks instead. This is particularly useful for anyone who can't imagine going without munching away during the day.
That being said, the protein content is on the low side, so popcorn won't help you much if you're hungry. If your body needs food rather than a snack, it's better to skip the popcorn and look for a healthy protein rich meal that will fill you up and give you the nutrients that you need.
Provides Plenty Of Antioxidants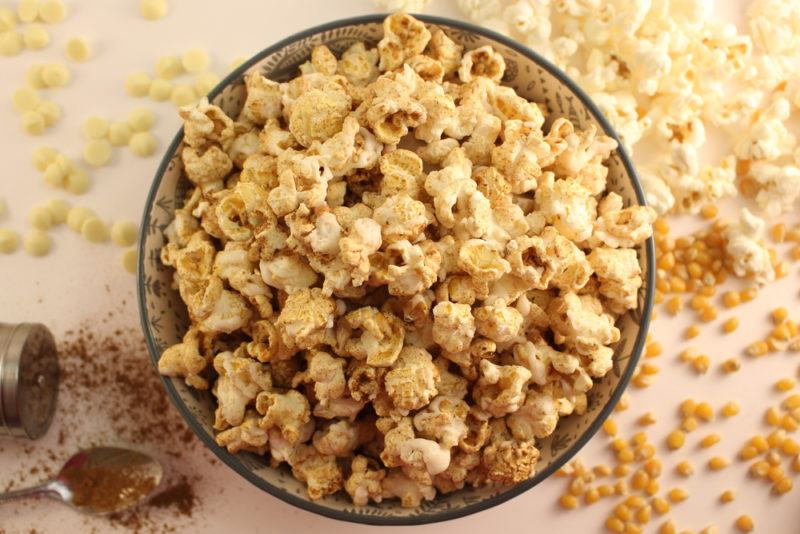 Popcorn's plain appearance hides the fact that it is a fantastic source of antioxidants – in the form of polyphenols. These compounds help to decrease oxidative damage throughout the body, while also lowering inflammation.
You get plenty of antioxidants from other places too, including brightly colored fruits and vegetables. However, popcorn actually has an advantage, as fruit and vegetables contain a decent amount of water, while popcorn doesn't. As such, the polyphenols in popcorn are more highly concentrated, giving you a decent amount in a small serving size.
Could Decrease Cholesterol Levels
The soluble fiber in popcorn can help to lower cholesterol, particularly your levels of LDL cholesterol – the type that's often linked to heart disease risk.
Of course, you'll only see this effect if you focus on healthy popcorn, ideally the air popped type. If you start loading your popcorn with butter or salt, it's likely to increase your heart disease risk, rather than making things better.
Has A Low Blood Sugar Impact
Air popped popcorn has a glycemic index (GI) of 55. This means that it just falls into the category of low GI foods. Such foods are important, as they have a low impact on your blood sugar levels. Their slow absorption also helps to decrease your appetite.
Low GI foods aren't just relevant to people with diabetes either. Everyone benefits from keeping their blood sugar more stable.
It's always good to find low GI snacks anyway. Many common snacks rely on flour or sugar, giving them a high GI score. Snacks like pretzels, chocolate, and candy, for example, have a much stronger blood sugar impact than plain popcorn.
The Problems With Popcorn
It's Low In Nutrients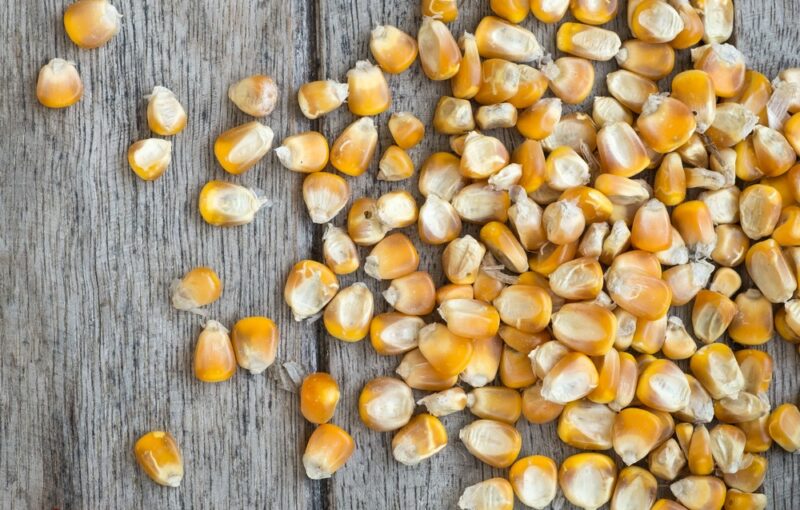 Popcorn is fantastic for fiber and polyphenols, but it isn't a great source of nutrients at all.
Seriously, the most significant nutrients in a cup of air popped popcorn are manganese and phosphorus – and you get less than 5% of your daily intake for each of them. For most nutrients, you get less than 2% of your daily intake.
The low nutrient content isn't a huge issue. You should be getting plenty of nutrients from the rest of your diet.
Still, you need to make sure that you're not eating popcorn instead of nutritious food.
Side Effects From The Fiber
Fiber is always important. It's also a bit tricky, as you can get significant side effects, including stomach cramps, constipation, bloating, and more.
These side effects aren't a severe problem in most situations. They're simply the result of how fiber influences your digestion. In particular, if you increase your fiber intake too quickly or don't have enough water, then you're likely to see side effects.
Taking things slowly can help, as can making sure that you don't eat too much popcorn at a time.
It's also important to think about how much fiber you're consuming. Most of us don't get enough fiber in our diets, making popcorn an excellent choice.
However, some people already get a large amount (and you can have too much fiber) or need to be on a low fiber diet. If you're in either of these two groups, you might need to limit your popcorn intake.
Ways To Make Healthy Popcorn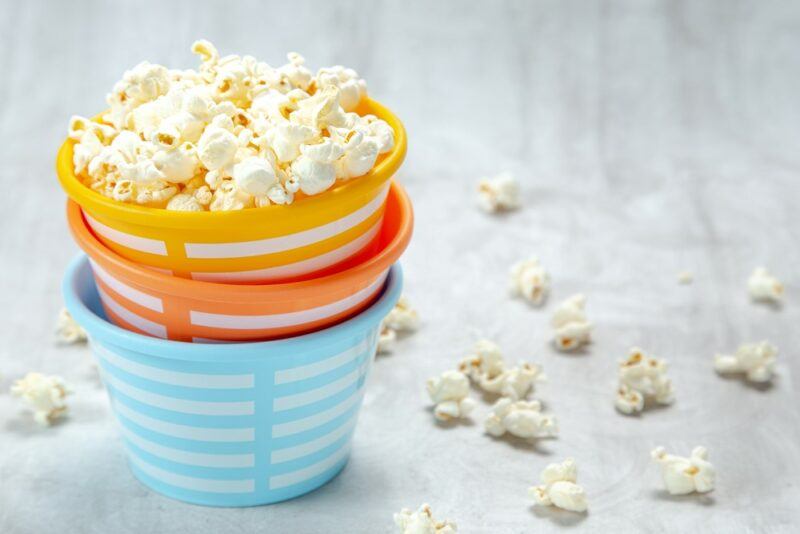 The first trick is to use healthy oil when you prepare the popcorn, like avocado oil or extra virgin olive oil. Doing so helps you keep the saturated fat content down, while providing you with plenty of healthy fats.
Alternatively, you could make air popped popcorn on the stovetop. This approach allows you to avoid the oil entirely, which keeps the calorie content down.
Either approach can be good for you. After all, while healthy fats do increase the calorie content of your popcorn, they do make it more filling as well.
Choose Healthy Flavoring Ingredients
Most of the benefits of popcorn assume that you skip the most popular additions, like butter and salt. However, plain popcorn is often pretty boring, so how do you make it more interesting?
Nutritional yeast is one option. This provides a nutty cheese-like flavor and is a decent source of nutrients. Plus, nutritional yeast is vegan-friendly, making it suitable for just about everyone.
Other interesting toppings include cinnamon, chili powder, lemon or lime zest, curry powder, and cocoa powder (not all at once, of course). You can also look online for popcorn seasoning recipes. These often use multiple ingredients to give you delicious popcorn that's still very good for you.
If you really can't imagine popcorn without butter and salt, adding some is still an option. The trick is to be cautious about the amount. Try using fairly small amounts and decreasing this over time.
Keep An Eye On Your Potion Size
Plain popcorn is pretty good for calories. You're only consuming around 30 calories per serving. That's not too bad at all.
If you're eating popcorn like this, then you have little to worry about. You're likely to get sick of the snack long before you consume too many calories.
Once you start adding toppings, it's time to be more cautious. These increase the calorie content quickly. If you plan on using high calorie toppings, try to portion out your popcorn before you start eating it. This way you won't consume too much.
Portioning your popcorn out ahead of time really is crucial, as so many of us are eating popcorn while we watch a movie or do some other mindless activity. It's extremely easy to eat too much when you're snacking passively like this.
Always Read The Ingredients Label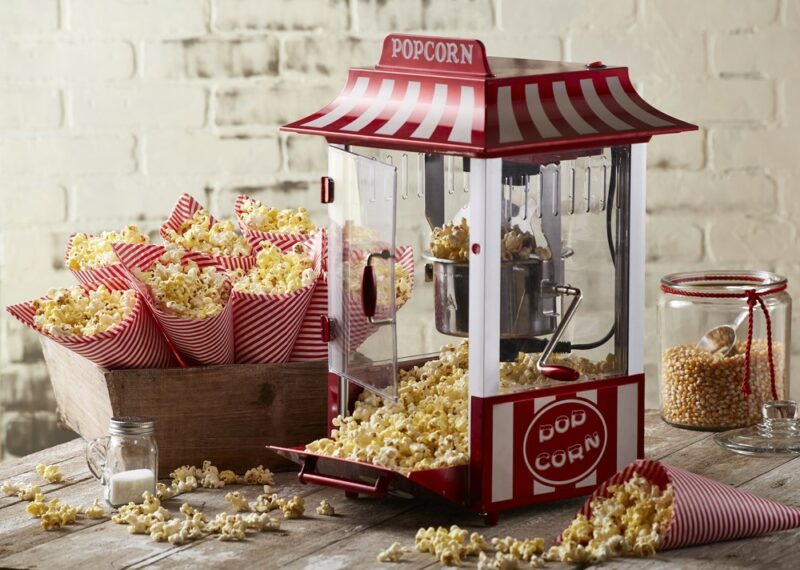 If you're buying popcorn, particularly pre-popped popcorn or microwave popcorn, be sure to carefully read the ingredients label. Companies often add in many artificial ingredients and can be heavy-handed with salt.
Some flavors may be misleading too. For example, products that reference cheese powder or truffle oil tend to rely on additives to create those flavors, rather than actual cheese and truffles.
Is Microwave Popcorn Dangerous?
Microwave popcorn packets are one of the easiest ways to prepare popcorn, they're also the most controversial.
Part of the problem is the chemicals, including one called diacetyl. This was used to provide the butter-like flavor and aroma of microwave popcorn, which many of us love.
This chemical can cause a lung disease, given the unfortunate name of popcorn lung. However, this issue came from inhaling the chemical, rather than eating popcorn, so it mostly affected workers at popcorn plants, rather than people eating microwave popcorn.
Regardless, diacetyl was removed from microwave popcorn back in 2007, so it's not a problem anymore. Other chemicals in microwave popcorn have changed over time, giving you a healthier product that doesn't appear to pose serious risks.
Still, while microwave popcorn isn't dangerous, it's hardly the best option. Most such products rely on artificial ingredients and are often packed with calories as well. You'll see many more benefits by using an air popper instead.
Final Thoughts
Popcorn can be a healthy snack or an incredibly unhealthy one. It all comes down to the toppings that you're using. This is one reason why making popcorn at home is much healthier, as you get complete control over the ingredients.
Buy popcorn at the movie theater instead and it's an entirely different story. You're often looking at more than 1,000 calories and at least 50 grams of saturated fat in a large serving – and it's surprisingly easy to eat the whole thing.
While movie theater popcorn might be okay as a treat once in a blue moon, it could never be called a healthy food. Stick to making your own popcorn instead, using healthy oils or air popping, along with spices or nutritional yeast for flavor. This way you get many benefits and avoid any serious issues.
Also remember that even if you're making healthy popcorn, you're still not getting many nutrients per serving. As such, popcorn should never replace more nutrient-dense foods like vegetables and legumes.