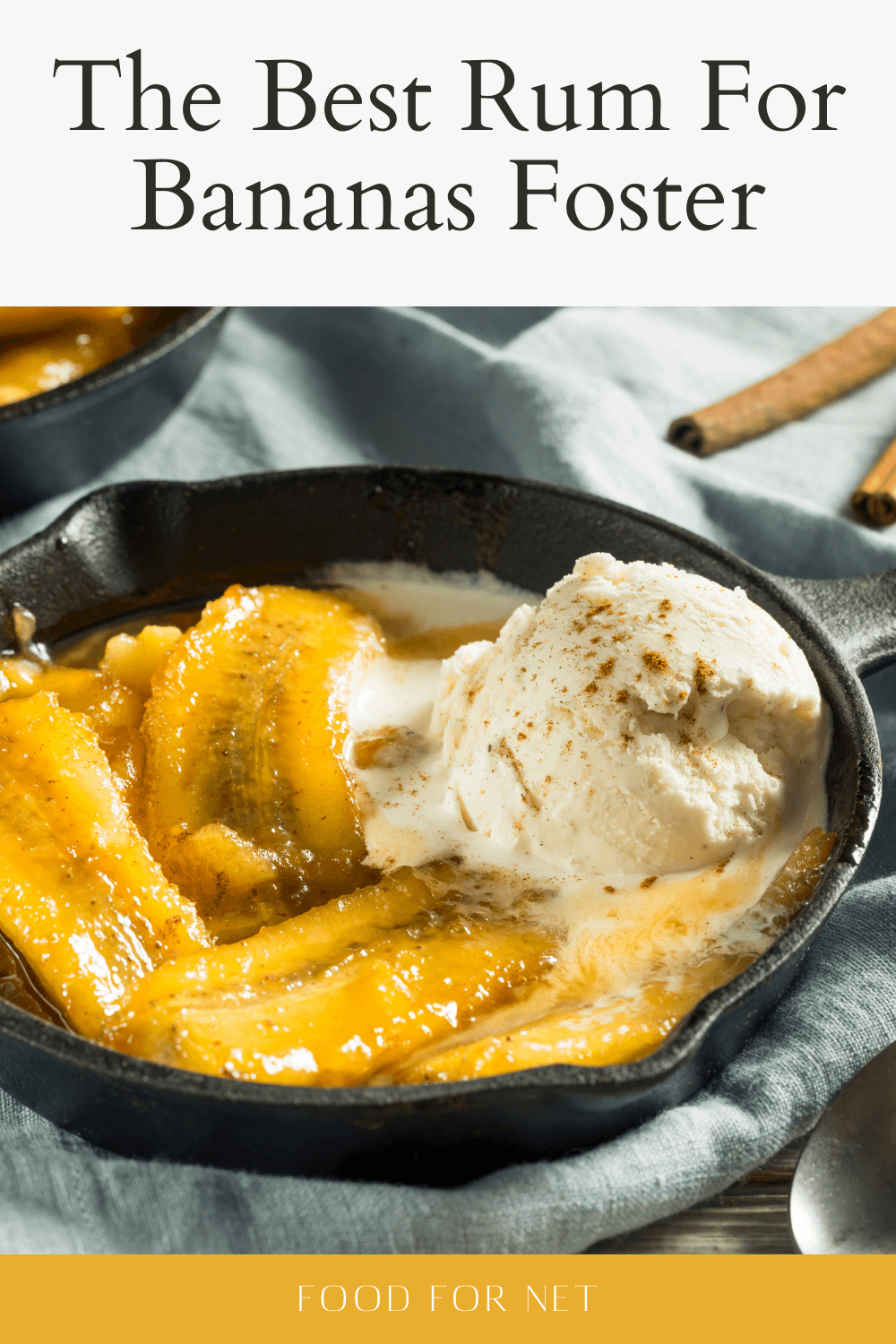 Not only is bananas foster a delicious, decadent dessert, but it also has an exciting flair to it. Done correctly, it involves lighting rum on fire and actual flames are often involved. Some restaurants make it in front of their guests for the added novelty. How did this fun and exciting dessert come to be, though? Who had the bright idea of frying up bananas and setting rum on fire? It began in a family-run New Orleans restaurant.
The family was hosting a dinner in honor of the New Orleans Crime Commission Chairman. Somewhat last minute, the owner told his sister to come up with a new dessert to serve that night, to make things special. Without much time, she had to be creative. Bananas were a rare commodity back then, considered exotic even. This family just so happened to have connections, therefore she was able to simply grab some bananas and get to work. Though it was a matter of convenience for her, the scarcity of bananas overall likely contributed to how this dessert took off at the time.
She remembered how her mother used to sauté bananas with caramel for breakfast and combined this idea with the Baked Alaska dessert that was already popular at a rival restaurant. The result was the delicious flaming bananas we know and love today. There are many ways to make the dessert, but the best rum for bananas foster is always one with rich, deep, sweet flavors. This likely means you want a nicely aged rum, with a smooth finish. Cheap, low-quality rum will take away from the taste.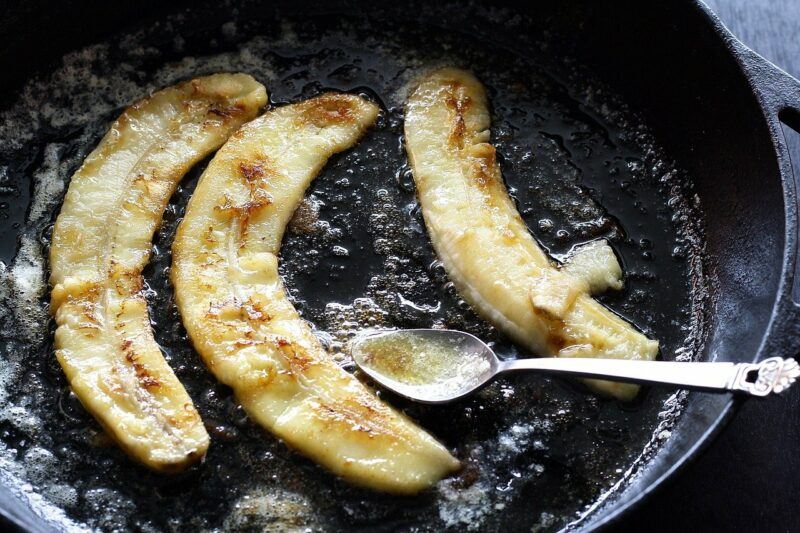 The Best Rum For Bananas Foster
1. Captain Morgan 100 Proof Spiced Rum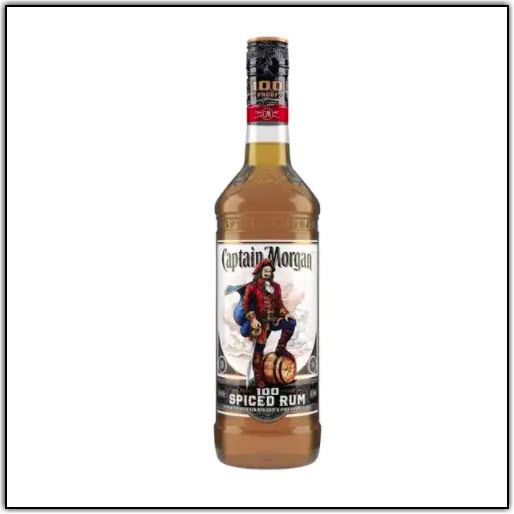 Captain Morgan Spiced Rum makes a great choice for bananas foster because of the flavors it already has! It's smooth, intense, and spicy – perfect for a whole range of things including the dessert, a variety of cocktails, and even sipping.
The brand is named after a real Caribbean privateer for hire whose job was essentially to raid settlements. He sailed around causing chaos for a while until he eventually became Lieutenant Governor of Jamaica. The rum is named after him to give the drinks a sense of adventure, something his life was not short on. This spiced expression does beautifully in cocktails and the Captain is sure to have approved of it being set on fire to make a sweet treat.
The profile is fairly sweet for a spiced rum, making it even more suitable for the dessert. The palate offers a complex, well-balanced mix of vanilla, butterscotch, caramel, tropical fruit, cloves, nutmeg, and cinnamon. The finish offers a touch of roasted coffee that really ties it all together for a smooth, clean end.
2. Ron Zacapa No. 23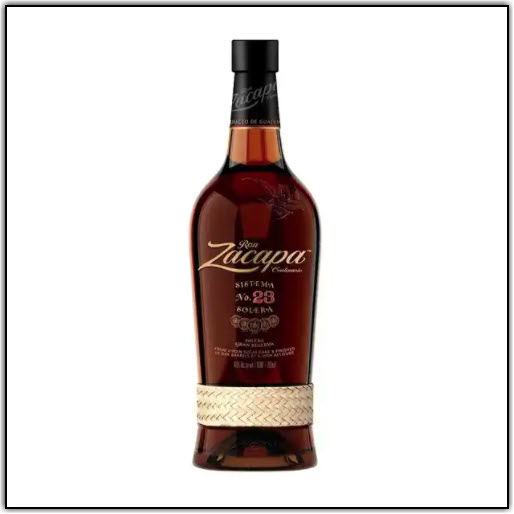 Ron Zacapa No. 23 is what you want for an ultra-decadent, super-premium bananas foster. Making your dessert with a quality rum such as this will show you exactly why the quality of the rum matters even for something like this.
The rum is masterfully crafted in Guatemala where it's made with the very first press of sugar cane. It's then aged a solid 2,300 meters above the clouds which slows down the aging process and imparts more flavor in less time. The final blend consists of rums aged six to 23 years, giving it a good variety of flavors.
It's aged in carefully selected barrels that used to house American whiskey, Pedro Ximenez wines, and sherry. The aroma is sweet and warm with notes of caramel, cinnamon, cocoa, and a light touch of fruit and candied nuts. The palate follows with sweet notes of cognac, apples, oak, dried fruits, vanilla, and honey with a spicy burst of ginger and cinnamon. The finish is long, smooth, and sweet with notes of coffee, fruits, vanilla, honey, leather, marzipan, and a touch of smoky oak.
3. Appleton Estate Signature Blend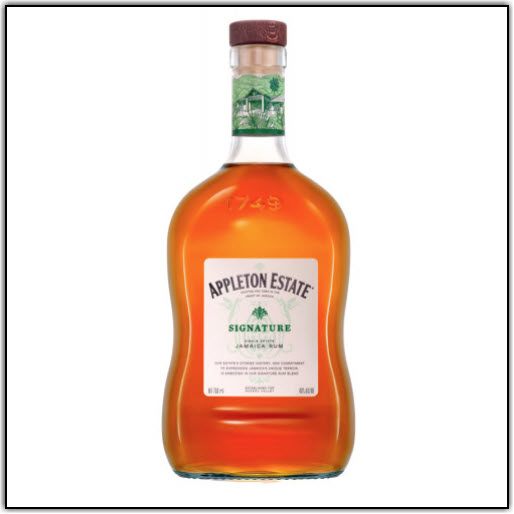 Appleton Estate Signature Blend is a brilliant and complex mix of 15 aged rums. The history of the estate goes back to 1655 when a British expedition took Jamaica from the Spanish. Frances Dickinson was an honorable soldier in the army and was given land in return for his contribution to the conquest. It's this land that would eventually become Appleton Estate.
The estate began distilling some of the finest rum in 1749, using premium homegrown sugarcane. Once harvested, the sugarcane gets distilled in pure, soft water that also comes from the estate itself, naturally filtered through the limestone hills. They use a proprietary strain of yeast that helps create a wonderful, unique aroma and flavor profile.
On the nose, you'll find bright and vibrant notes of fruit with brown sugar, vanilla, caramel, and molasses. The palate is sweet and salty with oak and caramel. The finish is lingering and dry with more salted caramel and oak with a touch of molasses.
4. Plantation Original Dark Rum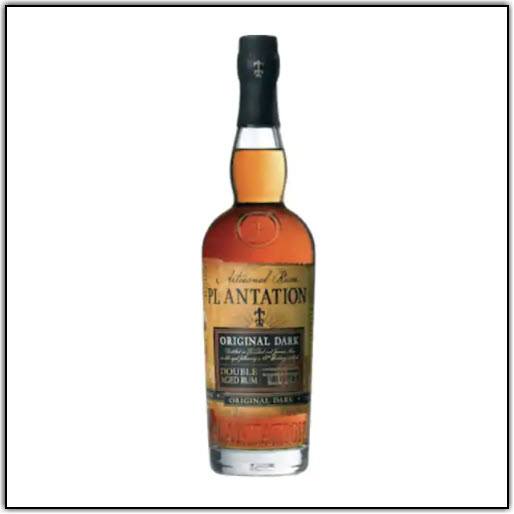 Plantation Original Dark Rum is a deep, intense expression that adds wonderful flavor and complexity to your favorite rum cocktails as well as delicious desserts such as the sweet and exciting bananas foster. It's aged in France but made with the rich and delightful style of Barbados and Jamaican rum.
This rum is on the younger side, made of rums aged three to eight years. Once married, the blend then matures for another 12 to 18 months in old Cognac oak barrels for added flavor and sweetness.
The final result is quite sweet, with less smoke and oak than you'd find in traditional older rums. This is great for sweet desserts and cocktails where you want that sweeter base. On the nose, there are notes of banana, orange peels, and allspice. The palate is rich and velvety with notes of vanilla, cloves, and dried fruit. The finish offers a touch of smoke behind spices and candied fruit.
5. Papa's Pilar Dark Rum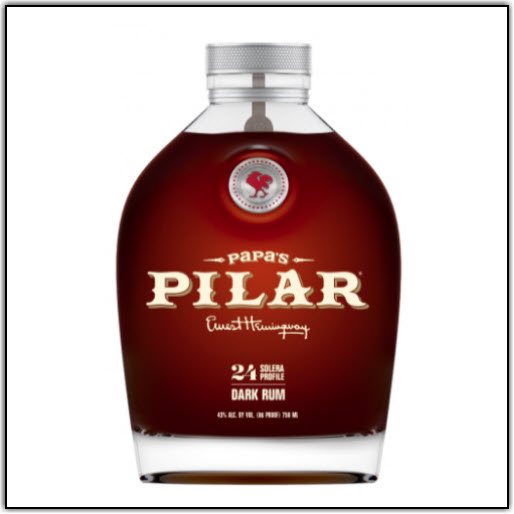 Papa's Pilar Dark Rum is a special spirit that was inspired by Ernest Hemingway's penchant for adventure. Aged for 24 years, the hope is that the rich, complex flavor will match the excitement of a life of travel and intrigue.
The brand was named this way because Hemingway purchased a boat in 1934, it was named Pilar and he had it highly customized to his taste. The boat became much more than just a boat in 1935 when he used it to catch one of the world's biggest known sharks. He also sailed it during WWII as it was equipped with hand grenades and a sub-machine gun. These are just a few of the things that contributed to the man's life of rich adventure and constant motion.
This rum is made with sipping in mind, though the flavors complement something like bananas foster quite well, adding depth and smoothness to the dessert. Flavor notes include maple, vanilla, caramelized orange, and toasted almond with a long, velvety finish.
Bananas Foster Recipe
All this talk of flames and rum may have you overwhelmed, but if you've never made bananas foster before, just follow the recipe and you may find it's not as scary as you thought! You can also make it without the flame if you want the flavors without the excitement. This may be a good place to start, but if you love the dessert – try the flambé at least once!
Ingredients:
2 tbsp salted butter
2 tbsp brown sugar
⅛ tsp ground cinnamon
1 medium banana
2 tbsp rum
Vanilla ice cream
Instructions:
Combine the butter, cinnamon, and sugar in a medium skillet.
Place the pan on low-medium heat and cook the ingredients, stirring until it's all melted.
Add sliced bananas to the pan and continue cooking until the bananas soften.
Add the rum and keep cooking until the rum is hot.
Once hot, remove the pan from the stovetop and tip the pan ever so slightly.
With a long, tapered lighter, ignite the rum.
Let the flame go out and then serve the mixture over ice cream immediately for the best flavor experience.
*Make sure your environment is safe before lighting the rum and keep the pan lid easily accessible in case you need to extinguish the flame quickly.
Whether or not you set the rum on fire to make this dessert, the result is going to be delicious. You can play around with the rum and even the ice cream to make new flavors and variations, too. Vanilla ice cream is always recommended, but you can try flavors with add-ins like caramel sauce or nuts.
Your options for rum vary widely, too. Before trying a new rum in your bananas foster, take a couple of sips of it neat. This tells you exactly how the rum tastes on its own and may give you an indication of what it'll contribute to the dessert.