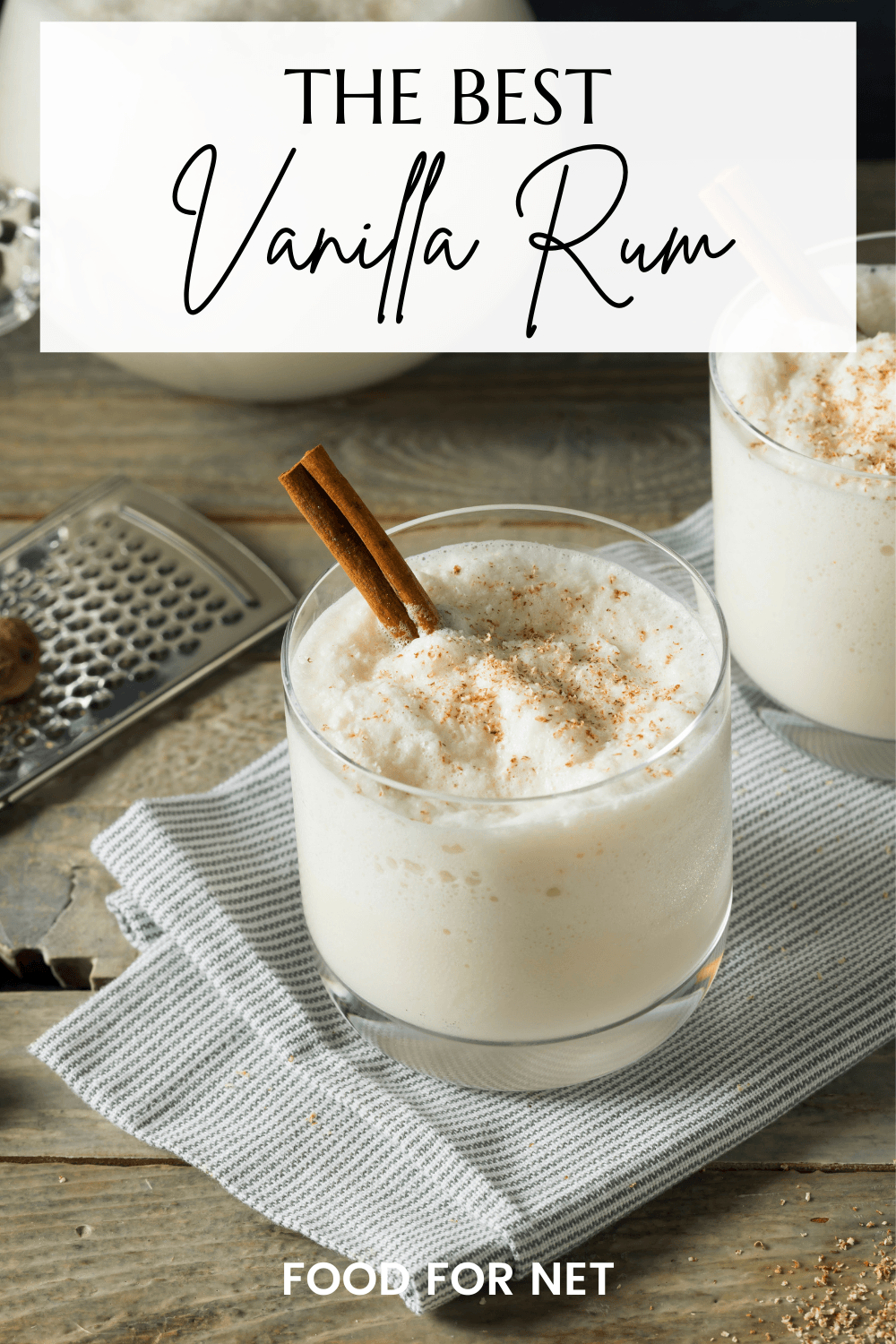 Of all the flavored spirit options out there, vanilla is among the most popular as it's extremely versatile. It's sweet, rich, warm, and creamy while often complementing spicy drinks quite well. There are many vanilla renditions of almost all spirits, especially rum.
Vanilla rum is usually on the warmer, spicier side and really good stuff does well as a stand-alone sipper in addition to making some truly exceptional cocktails.
Vanilla is so prevalent in the world of rum that many spiced rums aren't "officially" classed as vanilla-flavored rum, but they focus on vanilla notes anyway. These are right up there with "true" vanilla rum in terms of flavor and quality, while often containing several other ingredients and flavor notes. Butterscotch, cinnamon, and nutmeg are among the most popular, but you'll find many other wonderful combinations as well.
When shopping for the best vanilla rum possible, look for spirits that infuse true vanilla extract or vanilla beans, not just some artificial syrup or flavoring. These give you the deepest, strongest flavors, offer the smoothest finish, and are often much more complex and interesting when added to a cocktail.
The Best Vanilla Rum
1. Bounty Spiced Rum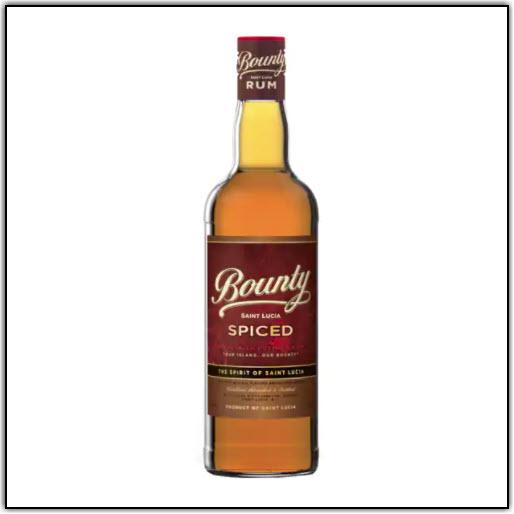 A lot of spiced rums have at least a small hint of vanilla somewhere in the profile. Bounty Spiced Rum really focuses on it. From the heart of Saint Lucia, it features a bright color in the bottle, which matches its bright and vibrant taste. In addition to vanilla, the column still rum is infused with many other local Lucian spices, and the macerated bark of richeria grandis, also known as "Bois Bande."
It's the bark that makes this rum so distinctly St. Lucian. It's loved by locals and has even been a huge hit at the UK Rumfest. The bark is as potent as the vanilla and it gives the rum an exotic kick. It's aged for around two years before being bottled.
On the nose, you'll find notes of pistachio, cola, coffee creamer, marmalade, and waffles to complement the staple vanilla. The palate is rich and heavy with vanilla and cinnamon and of course strong and vibrant notes of the special St. Lucian bark.
2. Cruzan Vanilla Rum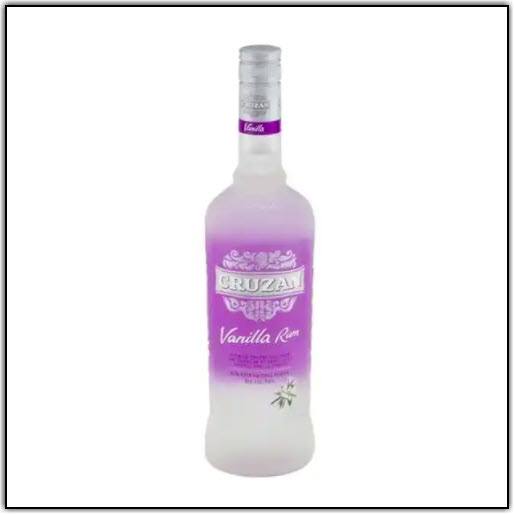 Cruzan Vanilla Rum is part of a long line of Cruzan flavors, distilled in St. Croix where the rums are made with tropical rainwater and premium molasses. They have a distillation process that purifies every batch before it goes into oak barrels for aging.
The rum goes to Florida and the natural vanilla flavor is added before they bottle it at 42 proof. It's a rich and robust vanilla-forward flavor that is perfectly sweet and inviting. It adds a delicious, creamy, whipped essence to dessert cocktails such as Cruzan's own cheesecake and orange dreamsicle recipes.
On the nose, you'll find sweet notes of vanilla that are delightful and never overwhelming, along with some rum notes in the background. The palate opens with notes of vanilla frosting that are sweet but not too syrupy. Rum notes arrive mid-palate and the fade has just a touch of heat and spice. In addition to being a great mixer, many enjoy this one on the rocks.
3. Don Q Oak Barrel Spiced Rum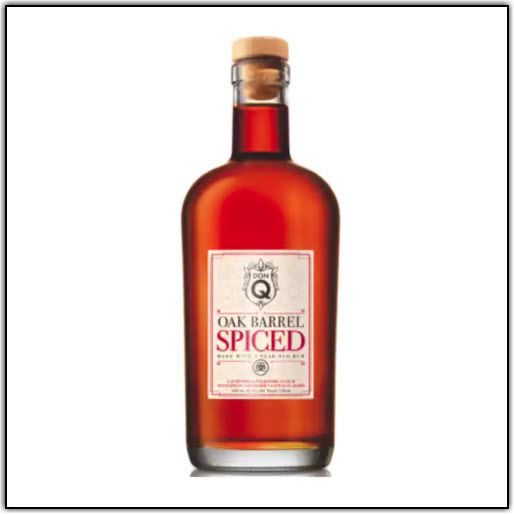 Don Q Oak Barrel Spiced Rum is another spiced variety of rum with a heavy focus on vanilla flavors. The final product is actually a blend of rums, all aged in American white oak barrels. The rum is then blended with vanilla, nutmeg, cinnamon, and cloves.
The expertly made expression offers a bold, elegant profile that is complex but approachable, made with natural ingredients to create an authentic and vibrant array of flavors.
On the nose, you'll find initial notes of vanilla and cinnamon, sweet but dry. This is followed by notes of nutmeg and other spices, with a hint of toffee, gingerbread, and black tea. The palate is just as dry and mildly sweet, with vanilla immediately apparent along with the other baking spices.
There is a natural fruit character in the background along with some subtle floral notes. The fruit and spice come together nicely and finish with notes of butter, smoldering cloves, and barrel char on the end.
4. Blue Chair Bay Vanilla Rum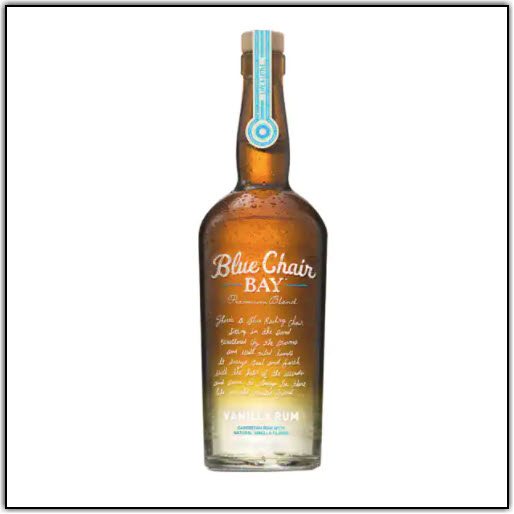 Blue Chair Bay Vanilla Rum is distilled in Barbados from molasses and spends at least one year aging in oak. This is a top-notch vanilla rum that is loved by well-known country music star Kenney Chesney, who is highly involved with the brand and frequently throws pre-show tailgate parties featuring this rum!
The vanilla flavor in this one is mixed with a very exotic and tropical rum blend that is designed to whisk you away to a dreamy island, no matter where you actually are. It works brilliantly with sweet, fruity, tropical cocktails and mixed drinks that need a warm, sweet kick of vanilla.
The nose is full of vanilla, not overwhelmingly sweet but still delectable and creamy like vanilla custard. The palate opens with sweet vanilla bean with a touch of coconut and nutmeg. It's designed for sweet rum-based drinks and may not be the perfect sipper for everyone – unless you've got a real sweet tooth!
5. Brinley Gold Shipwreck Vanilla Rum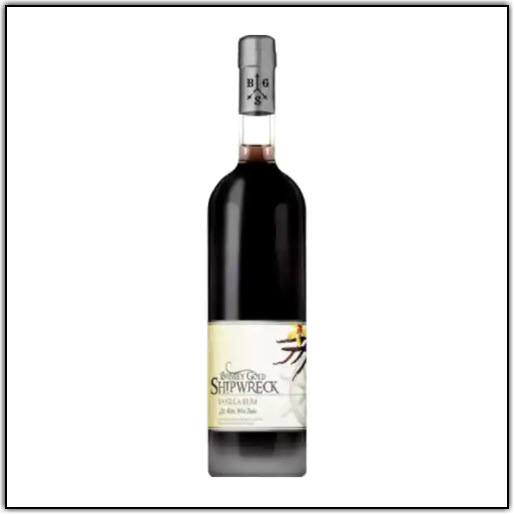 It started in the early 1990s when Zachary and Robert Brinley founded the St. Kitts Rum Company. They wanted to market their Brinley Gold rum in St. Kitts as well as in the United States. Their goal is and always was to make and market "the best tasting flavored rums in the world."
Brinley Gold Shipwreck Vanilla Rum is part of that effort, offering a spicy vanilla expression with tropical qualities that are meant for mixing or sipping on the rocks. The bottle is tall and slim with a small pamphlet attached that offers insight into the making, blending, and flavoring of the rum. It's a nice little touch that adds personality to the rum that you don't get from many others.
The aroma initially offers notes of vanilla and sweet butterscotch with muted cinnamon and clove spice in the background. The palate opens similarly with butterscotch and vanilla on the front, followed by baking spice and a touch of apricot and pears. Vanilla comes back strong on the finish with a hint of nutmeg underneath.
Vanilla Rum Cocktails
There are many spectacular cocktails you can make with a good vanilla rum. From quick and easy to complex but delicious, there's a vanilla rum cocktail for any time of day or year!
The Royal Palm Cocktail
This recipe comes from Absolut, known for its vodka but offering a vast library of recipes on the website! With only three ingredients, it's an easy drink to whip together, but you'll have to get your hands on a real vanilla pod. Perfect for a poolside summer afternoon or a relaxing day at the beach, this sweet, refreshing drink has tropical vibes.
Ingredients:
⅓ ounce banana liqueur
1 ½ ounces vanilla rum
1 whole vanilla pod
Instructions:
Add all ingredients to an ice-filled mixing glass
Stir well
Strain into your desired cocktail glass
Garnish with your vanilla pod
And that's it! While it features only two simple flavors, they're two that work beautifully together and create the perfect balance of sweetness and depth. You can play with the flavor balance a little by trying different vanilla rums, and going a little spicier if you're feeling brave.
Vanilla Rum and Cherry Coke
Everyone knows the classic rum and coke – it's easy to make at home but still a nice one to order sometimes when you're at the bar or out for dinner. It's a good choice for kicking back after work or relaxing on the weekend.
While vanilla rum on its own can put a nice little twist on this traditional drink, taking it yet another step and adding cherry coke is even better. You still get that classic feel, you still only need minimal ingredients, but you get some different flavors. The two complement each other nicely, offering a drink that's sweet and punchy without being too sugary or cloying.
Ingredients:
1 ½ ounce vanilla rum
4 ounces cherry coke
Splash of grenadine
To make this masterpiece, simply pour your ingredients over ice and stir well. You can adjust the ingredients to make a larger drink if you know you want more, or simply make it stronger. The more complex your choice of vanilla rum, the more flavor notes you'll find in the cocktail.
If you don't want the intended flavor and experience altered, opt for a simpler, vanilla-focused expression that doesn't have too much else going on.