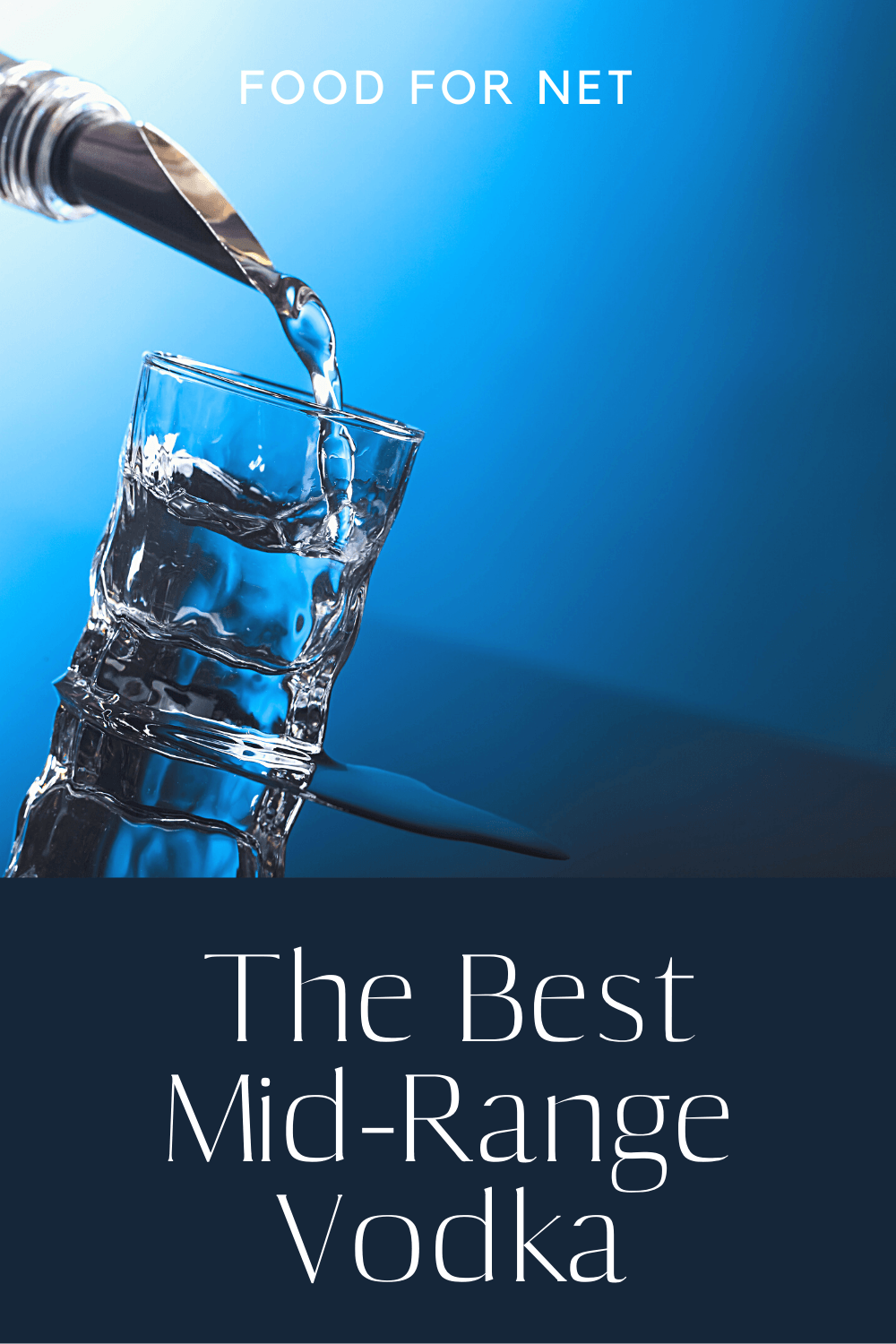 Vodka is such a fun, versatile drink that's always evolving. For ages, it's been strictly a neutral spirit, often meant solely for cocktails. This is still a frequent and prevalent use for the spirit, but it's slowly becoming much more than that. Many distilleries these days are pushing the long-standing boundaries and trying something different – deliberately adding flavor to vodka! This doesn't mean your clean, neutral spirits are going anywhere, it simply means you'll have even more options. It also means vodka is becoming a sipping spirit, as well.
Many of the best mid-range vodka is the perfect combination of smooth, clean, and quality without going overboard. These expressions are perfect for all your cocktail desires, and some may be suitable for sipping chilled or on the rocks, as well!
From a variety of well-known, reputable distilleries, you can't go wrong with these selections. They're tried and true and known for their purity.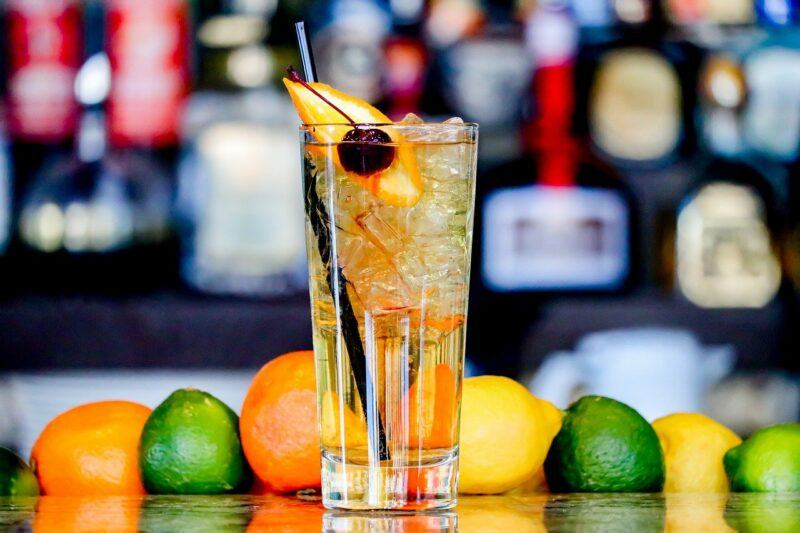 The Best Mid-Range Vodka
1. Ciroc Vodka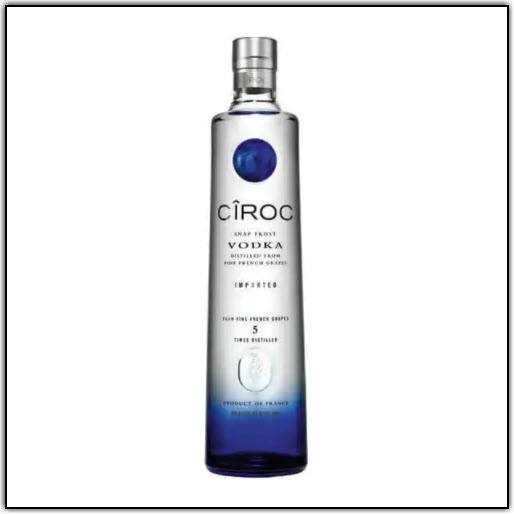 Ciroc is a French vodka that's crafted from an eaux-de-vie, distilled from a blend of ugni blanc and mauzac blanc, harvested right after the first frost of the year. These are also known as "snap frost" grapes and they give the vodka an extra kick of flavor and nuance.
It's distilled five times for optimal smoothness, making it an easy sipper when paired with the interesting flavors garnered from the grapes. The grapes are certainly present on the palate, but there are many other delightful notes of fresh fruit in there, too, giving it incredible depth and balance. If you're not keen on sipping vodka, this one is also an amazing addition to plenty of cocktails or you could mix it with a single ingredient like sparkling water or lemonade for a quick twist.
The nose is refined with bright notes of citrus. The palate follows with a light, sweet medley of fruit and the fresh, natural character of grapes. The finish is clean and crisp.
2. Reyka Vodka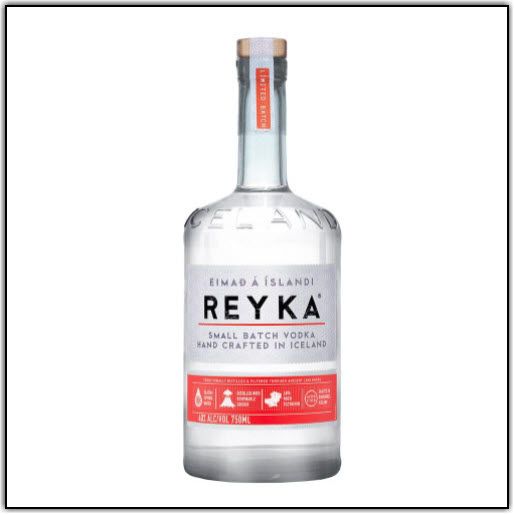 Reyka Vodka is a premium, small-batch expression made in Iceland using ultra-pure glacial water. It's then filtered through unique lava rock and single-distilled through a carter-head still. The process is perfectly calculated and the ingredients are carefully selected to create this super smooth, high-quality vodka. To top it off, their entire operation is emission-free. They rely solely on renewable geothermal energy, meaning they make great vodka with no ill effects on the environment.
The vodka is a wonderfully unique expression that's produced in perhaps the most fitting environment. Located in a small coastal village in Iceland, it's surrounded by underground volcanoes, glaciers, northern lights, huge waterfalls, and even narwhals! It's distilled from wheat and barley and mixed with some of the purest water in the entire world. The special Carter-Head still that's used is also one of only six left in the world. It's a still that allows the Master Distiller to achieve a beautifully smooth vodka in just one distillation.
On the nose, Reyka is floral with notes of vanilla and freshly cut grass. The palate is gentle and sweet with notes of lemon zest, rose, lavender, and just a hint of pepper. The finish is grainy and warming with notes of citrus.
3. Tito's Handmade Vodka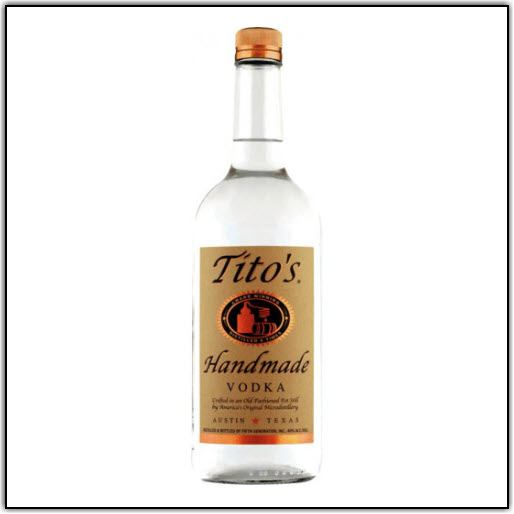 Tito's Handmade Vodka is a crowd favorite and a popular one for cocktails of all kinds. Its popularity and notoriety are well-earned, however, as it's truly exceptional vodka. It's so good, in fact, that it beat both Belvedere and Grey Goose to win the best in its class at the San Fran Cisco Spirits Competition, awarded a Double Gold medal with a unanimous vote.
Founder Bert "Tito" Beveridge II claims Tito's was the first legal micro-distillery to open in Texas since prohibition ended. In true entrepreneur form, Tito's distillery had a humble start, as its first "still" made from two Dr. Pepper kegs and a turkey-frying setup. It was peculiar, but it worked. The founder began his operation by handmaking his vodka and giving bottles to friends and family as gifts. This quickly turned into a business though as everyone realized he had a real knack for the profession.
Tito's Handmade Vodka uses corn instead of the traditional wheat or potatoes, creating a sweeter profile perfect for sipping or cocktails. On the nose are clean, crisp notes of spice and corn. The palate is a little sweeter, offering a creamy mouthfeel and more corn and spice in the background. The finish has notes of pepper and a lingering nutty flavor.
4. Chopin Potato Vodka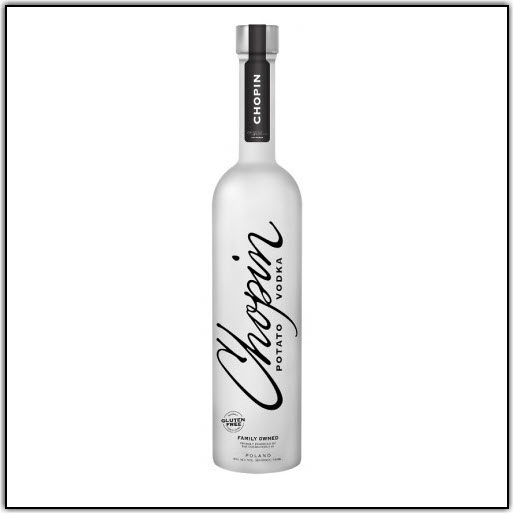 Potatoes are a popular ingredient for vodka as they often produce a nice smooth texture and deep, earthy flavor – when made well. Chopin Potato Vodka is doing it particularly well, using only a single ingredient and quadruple-distilling the spirit to perfection.
In addition to using potatoes, Chopin is also well-known for going against the grain a little and purposely producing vodka with more flavor than most. This adds an interesting twist to cocktails but it also makes for a nice sipping experience – especially chilled or over ice. They use a whole seven pounds of potatoes to make a single bottle, all of which are sourced locally and the process is done entirely by hand. The expression has earned many awards including both gold and silver medals at the San Francisco World Spirits Competition.
The aroma is creamy with notes of green apple and vanilla, followed by an equally creamy, earthy, smooth, and full-bodied palate and a clean, long, crisp finish.
5. Absolut Vodka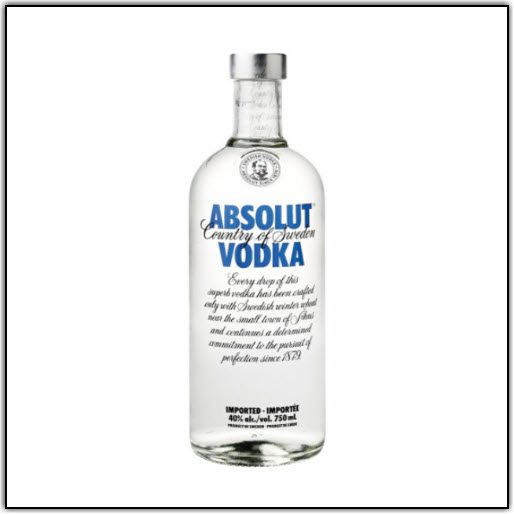 Absolut Vodka is the world's leading vodka – has struck the perfect balance between quality and accessibility. It's a reasonably priced premium bottle of vodka enjoyed by thousands every day. It's made in Sweden from natural, locally sourced ingredients and uses a continuous distillation process. The result is pure and beautifully smooth.
Absolut is also a very environmentally conscious brand, working constantly to become more and more energy-efficient. Currently, they are among the most energy-efficient in the world. They don't stop there though – to neutralize their carbon footprint, they're constantly planting new trees. They also support and promote sustainable farming in general throughout their community of about 400 farms.
The vodka has a clean, sweet nose that brings you into a rich and full-bodied palate with the smoothest mouthfeel you've ever experienced and a lovely neutral flavor. The finish is smooth with just a touch of wheat.
Premium Vodka Cocktails
While not the most expensive bottles on the market, the expressions listed here are certainly a step up from your cheap, run-of-the-mill vodka you'd expect to find at the nearest raging party. These are made more deliberately, with high-quality ingredients and attention to detail. Use them wisely and elevate your favorite cocktails to enjoy more complex and nuanced flavors than you have before.
Champagne Cosmo
Directly from Ciroc themselves, this recipe gives you a taste of luxury and you can be sure that your bottle of Ciroc vodka will do exceptionally well here.
Ingredients:
40 ml Ciroc vodka
35 ml champagne of choice
10 ml cranberry juice
10 ml lime juice
Instructions:
Add the vodka, lime juice, and cranberry juice to a shaker with ice and shake well.
Strain into your desired glass.
Top with champagne.
Add an orange twist or wedge to garnish, if desired.
While Ciroc, of course, recommends their own vodka, you can try this recipe with any expression you want. Any of the options on this list would do well, and each would add its own special touch.
Garden Party
This one is aptly named as it's a light, sweet spritzer perfect for a fun, casual party. The recipe was created by a mixologist over at Tito's, so Tito's Handmade Vodka is the official recommendation here, but as always, you can try it with any expression you'd like!
Ingredients:
1.5 ounces vodka
1 ounce freshly squeezed lemon juice
¾ ounce simple syrup
Club soda
2 lemon wheels
Fresh rosemary and thyme
Instructions:
Fill your desired glass with ice.
Add the vodka, simple syrup, and lemon juice.
Stir until well-combined.
Top with club soda.
Add two lemon wheels to the glass.
Garnish with rosemary and thyme on top.
Besides changing up the vodka you use, this cocktail is versatile in a few other ways. You can adjust the amount of soda water added to manipulate both the flavor and strength of the drink. This combination of ingredients is also pretty tasty without the vodka. Make the drink exactly the same way but omit the vodka and you have a delicious herbal drink to enjoy on a cool fall day.
This is also handy if you're throwing a family-friendly party and need options for both kids and adults. Gather the ingredients and make a batch of each!