Most wine clubs focus on red and white wines. It's what everyone drinks. Duh. Some of us like a little weirdness in our lives though. After all, local stores will have a large selection of red and white wine already. These champagne and rosé of the month clubs in this list are ideal if you're looking for something a little bit different.
They all feature all kinds of unique & boutique champagne and/or rosé wines. Some clubs have other types on offer as well, like sparkling whites that are made in the United States.
Monthly clubs like these have many advantages. They provide you with unusual bottles of wine – the good stuff that's hard to find, or only sold locally. You also get the chance to learn about different wine styles. Many companies will also send tasting notes and pairing suggestions in your box so you can practice your tasting descriptors and figure out what you're supposed to be drinking here!
Clubs tend to choose their wines carefully, which means that you'll always get high-quality wines instead of dealing with the headache of looking for 20 minutes in the store, only to decide on the one with the coolest label.
There are a lot of clubs to choose from, but by the one I really recommend is the Sparkling Wine Club from Cellars. The reason I like this one is because they work hard to introduce you to new types of sparkling wine, not just the ones you know. That's the kind of wine & spirits drinker I am – I like to explore new stuff and learn about it.
This type of club can be perfect for impressing people too, like at a dinner party. Why not pull out a bottle of champagne with a story behind it instead of a boring bottle of grocery store sparkling wine?
Champagne & Rosé Monthly Clubs
Plonk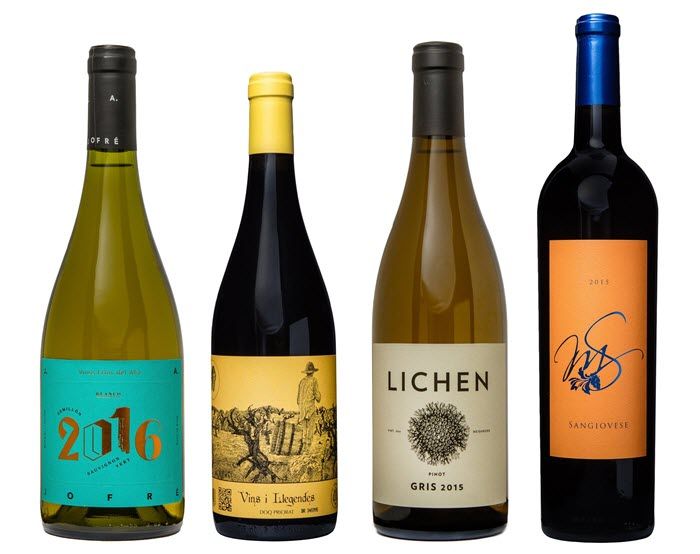 Plonk doesn't provide a distinct subscription for rosé wines or champagne. Instead, they have a mixed wine club. This can include red wine, white wine, sparkling wines and rosé. It's a great club if you want a little bit of everything.
There's another advantage too. Plonk specializes in quality more than most companies. They only source natural wines, including those that were produced using organic techniques. You're not just getting American wines either. Plonk sources their bottles from around the world.
As an interesting feature, Plonk allows you to choose between 4 and 12 bottles of wine per shipment. The 4-bottle option costs $110 per shipment and is sent out monthly. The 12-bottle version costs $285 per shipment. It can be sent out every month or every quarter. Despite the variation in bottle count, both clubs provide 4 different types of wine only.
Cellars Wine Club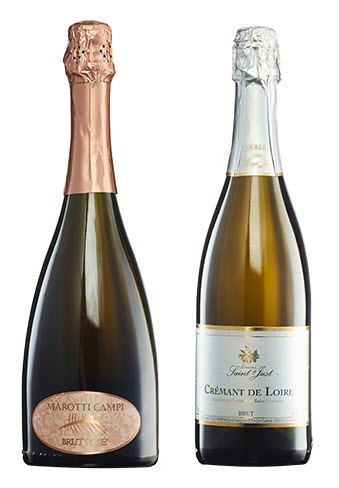 Cellars Wine Club is a particularly diverse option, with 12 different subscriptions – in various styles. The most relevant option for today's discussion is the Sparkling Club. This subscription costs $59 per shipment. You can order it monthly, bi-monthly or quarterly. You even get to choose the starting month.
As the name implies, this club features sparkling wine. Some of these may be champagne, but there will be other types of sparkling wine in the mix too. Most of the included wines will be white, but the description mentions that there may be some sparkling red wines and sparkling rosé as well.
Fat Cork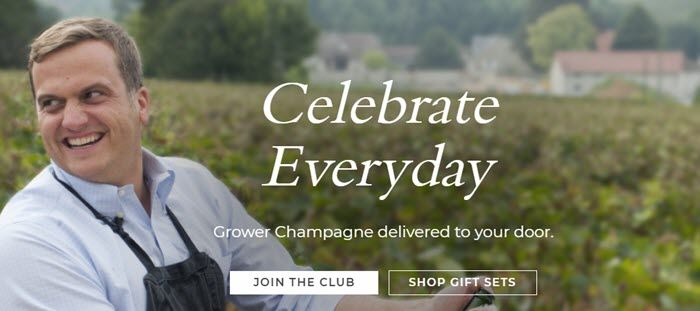 While many clubs specialize in wine and go out of their way to find amazing products, the same doesn't normally happen for champagne. Fat Cork is the exception to this rule. The club sources rare grower champagne, providing detailed information about the history of the wine and the grower.
You also get the chance to expand your palate. The club can help you to learn the differences between various bottles of champagne and appreciate where these come from. As part of this process, Fat Cork provides very detailed tasting notes. The shipments are also tailored around tasting themes.
The subscription itself provides champagne every second month. You can choose to receive 2, 3 or 6 bottles. The per shipment prices are $119, $169 and $319, respectively.
Vineley Market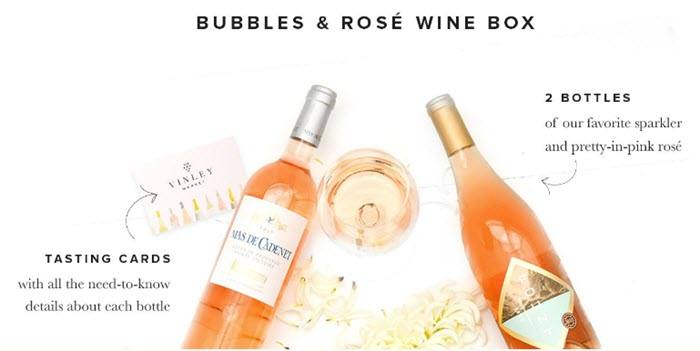 Vineley Market aims to provide members with a selection of small-batch wines. These are the ones that you won't find in local stores and are of high quality. The company has 2 boxes to choose from. The first is the Adventurer's Wine Box. It's a fairly typical choice, so we're not going to focus on it here.
The other version is the Bubbles & Rosé Box. This costs $59 per month and provides 2 bottles of wine. As the name implies, those wines will either be sparkling or rosé.
The included wines are chosen by sommeliers from Vineley Market. However, there are few details about how the wines are chosen or where they come from. This is a little frustrating, as companies often provide more information than this. Still, the style of the Bubbles & Rosé Box makes up for this limitation.
Vinovore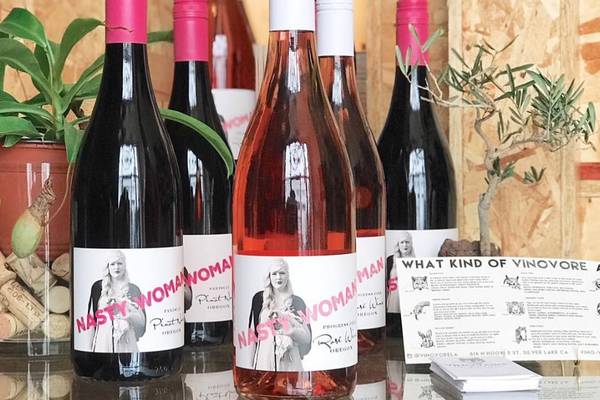 Vinovore has multiple interesting features that you won't find in other clubs. The first, and most obvious, is their marketing angle. There is a strong wolf focus throughout the Vinovore site, including the idea that their wines are fierce. Vinovore also features wine from female winemakers. They have more than 100 different wines available.
The company has a physical store in Silver Lake, California. Wine subscriptions can be picked up from there or they can be shipped to addresses in California, Washington D.C., New Mexico or Oregon.
It looks like Vinovore has discontinued their subscription service, but I'm still linking to them because they have some really interesting and affordable ORANGE WINES come through, which are hard to find.
The Original Wine Of The Month Club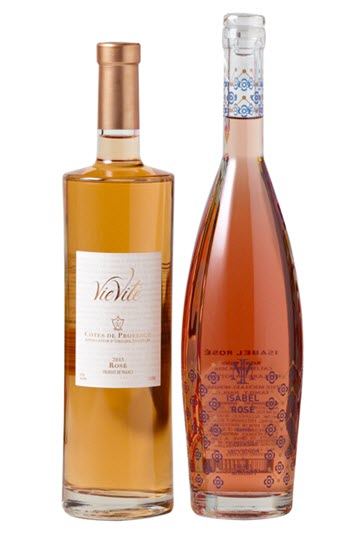 If you're passionate about rosé, then this is the club for you. The Original Wine of the Month Club actually offers 11 distinct memberships. One of these is the Rosé Series Membership. This ships out every second month and provides you with 2 bottles of rosé per shipment.
The subscription calculates out to around $53 per shipment, once the various taxes and shipping fees are considered. The ability to only receive rosé is powerful, especially as few companies offer such a program. However, there are few details about how the wines are selected or even where they come from.
90+ Wine Club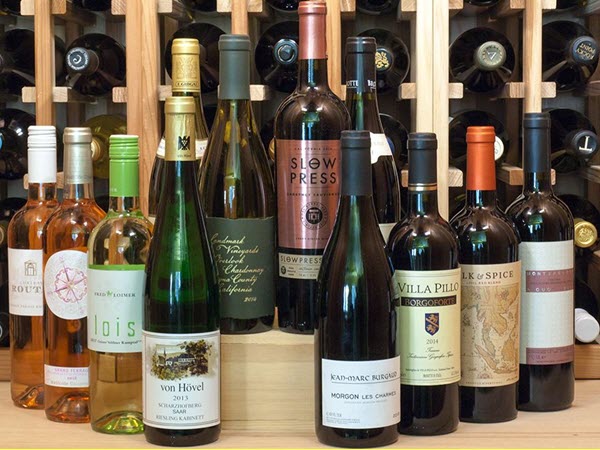 The 90+ Wine Club gets its name from the wine rating system that is commonly relied on. The club only includes wines that have received at least a 90 by critics – ensuring that you always get amazing selections.
The club follows a slightly unusual style where you are receiving 12 bottles of wine every 3 months. That's roughly the same as 4 bottles of wine per month. Joining the subscription will cost you $169.97 per quarter.
There are 3 versions of the club. The most interesting option is the white wine version, as this can include rosé and sparkling wine. Unfortunately, there are no details about how many sparkling wine or bottles of rosé are included in the mix.
Bubbles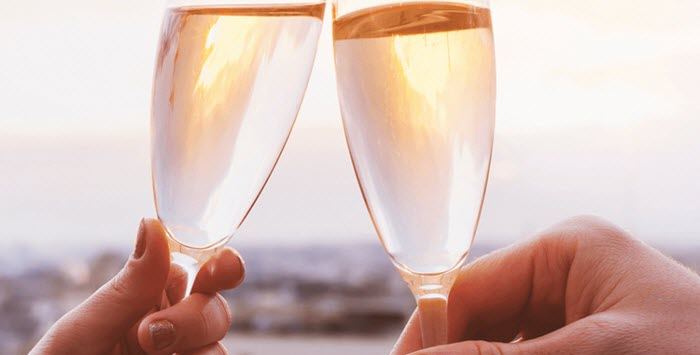 Bubbles is an ideal choice for any sparkling wine lover. It is a sister site Glassful, which is a reliable wine club. Bubbles is one of the more comprehensive sparkling wine companies, as they provide 3 club tiers. These are: Luxe ($54 per month), Elite ($79 per month) and Premier ($119 per month). The clubs all contain 3 bottles per shipment, making the prices pretty reasonable.
The most relevant version for this discussion is the Premier club. The other clubs only contain domestic and imported sparkling wines, while Premier has champagne and sparkling wines.
Even with the Premier version, you're not going to only receive champagne. Still, you should be getting champagne more often than with many other clubs.
Club Bubbly


While many clubs provide a combination of champagne and sparkling wine, Club Bubbly gives the unusual ability to select the type of club that you want. Their Champagne Only Club is the obvious star and costs $100 per shipment (subscriptions ship out every 2 months).
Shipments contain 2 bottles of champagne, along with a related artisanal product. This extra product keeps things interesting. You will also sometimes receive invitations to events and discounts on merchandise from the company.
There is also a Mix Club, if you want more than just champagne. This one ships out every 2 months or every quarter. It contains 3 bottles of wine each month and costs $100 per shipment. Champagne is included in the mix, along with other types of sparkling wine.
Spirited Gifts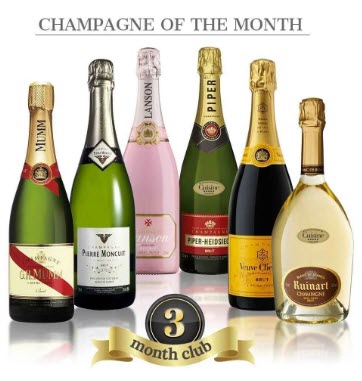 Spirited Gifts is a particularly good choice for gifts. Their Champagne of the Month Club isn't nearly as impressive, but it is still worth mentioning. The club itself can only be purchased as a 3-month block (it seems to be designed as a gift). It costs a total of $249.
Despite the image, the club provides 3 bottles of champagne in total, sending out a bottle once each month. The description states that the wine is selected by hand and that only the finest wines are selected. However, there are no details about the selection process and the quality may not be as good as it sounds.
Henri's Reserve


The sales page for Henri's Reserve Champagne Club is truly effective. The author strikes just the right balance of humor and panache to pull the whole thing off. That being said, the company does seem smaller than some of the others on this list.
There are 3 versions of the club, but these just differ in their frequency (you can order monthly, bi-monthly or quarterly). All versions offer the ability to pre-pay or to pay from one shipment to the next.
Regardless of your selection, you'll be receiving 2 bottles of artisanal champagne per month. The price is roughly $145 per shipment. The marketing promises that the wine is chosen from some of the best French estates, although there aren't any examples of champagne that has been included previously.
Taster's Club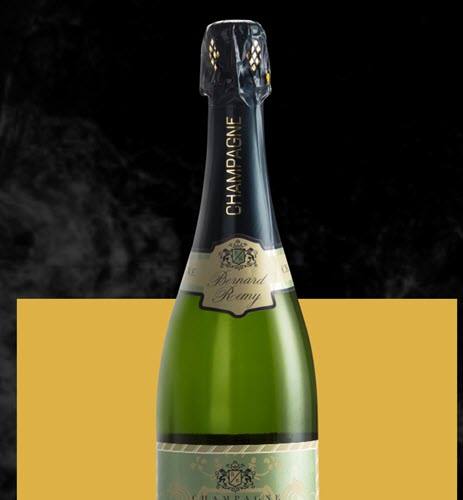 Taster's Club offers one of the cheapest subscriptions on this list – costing just $44 per month (plus shipping). The price is so low because you're not guaranteed to get champagne each month. Instead, you simply receive a single 750 ml bottle. This will be champagne some months and regular sparkling wine other months.
Unfortunately, it looks like they discontinued their "bubbly" club, but they still have a good wine club to consider!
Mel & Rose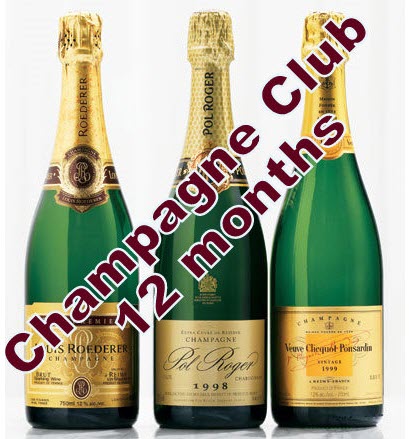 If you're only interested in champagne, Mel & Rose could be the way to go. The company offers 2 limited-duration clubs. The first is a Champagne & Sparkling Wine Club. It lasts for 6 months and costs $350. The second is the Champagne Club. This lasts 12 months, with a total cost of $650.
Despite the differences in names, both clubs provide you with a bottle of champagne each month. You also receive a newsletter that provides information about the featured wines.
PlumpJack Wine & Spirits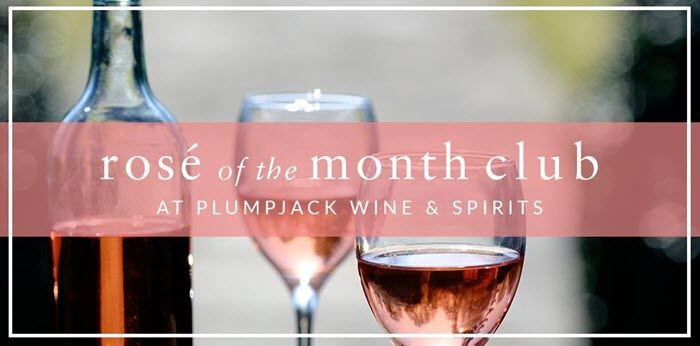 PlumpJack Wine & Spirits is incredibly unusual, as they have a Champagne Club and a Rosé of the Month Club. This is much better than a subscription that is only going to provide champagne and/or rosé some of the time.
The Rosé of the Month Club sends out 2 rosé wines in every shipment. This costs $40 per month. The club is unusual in that it isn't available all year round. Instead, it finishes up in December and starts again in the spring months. The style makes sense, as rosé is most popular when the weather is warm.
The Champagne Club has varied pricing, based on the specific bottles included. This tends to be somewhere from $110 to $130 per shipment. Each of the shipments contains 2 bottles of champagne. These are sent out every 2 months.
Actually, I wanted to choose this one as my #1 choice because it perfectly fits the description of what you're looking for, but they only ship to the USA states: CA, WA, OR, ID, NV, AZ, NM, which excludes a lot of people.
Pour More


Pour More currently offers 8 different subscription clubs that focus on different types of spirits. Their Rosé of the Month Club is an exception to that rule, as it offers wine instead. Interestingly, the club is priced in the same way as the spirit clubs. It starts at $49 per shipment and you can choose whether to get wine every month or every other month.
Regardless of the frequency, the club appears to send out a single bottle of wine per shipment. $49 seems to be on the high side for just one bottle. Hopefully, the price means that this is a high-quality bottle of rosé, although Pour More doesn't offer any details about what you can expect.
Related Content