If you have even a passing interest in wine, then you may have considered joining a wine of the month club. These clubs regularly ship wine straight to your doorstep. That means you get your wine with no hassle at all and you can let someone else do the choosing for you. But, are wine of the month clubs worth the cost?
That's the question that we're looking at today.
First things first. How much do the clubs cost anyway?
The simple answer is that the price varies. This isn't too surprising, as there are a lot of wine clubs out there. Many of the clubs will charge you the same price each month, regardless of which wine or wines they ship out. A few change the price based on the wine.
The latter approach can be more frustrating, as you can't be certain of the price ahead of time. Still, some people will prefer this option, as there's less chance that you'll be overpaying for your wine.
How Much Do Wine of The Month Clubs Cost?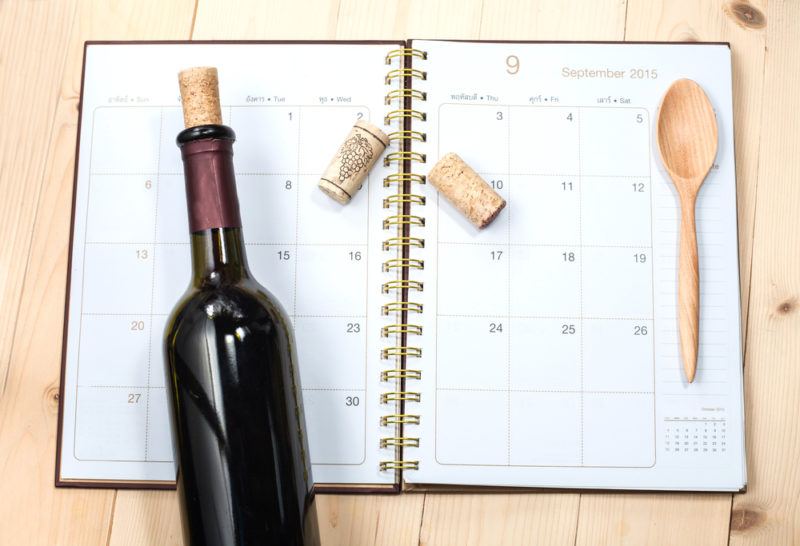 Most wine clubs often end up costing you somewhere between $13 and $20 per bottle of wine, and you'll probably be getting two or four bottles each month. Some clubs are considerably more expensive, normally because they're providing higher quality wine.
For example, the Wine of the Month Club has more than a dozen wine subscriptions to choose from. Their cheapest option is a Classic Series Membership, which costs around $38 for a shipment of two bottles.
On the other hand, the Napa Series Membership and Bordeaux Series Membership come in at around $63 per shipment. That price difference is directly linked to the quality of the wine.
The general idea of a wine club is simple. You get a shipment of wine sent out to you, often once a month. That shipment will typically contain two or four bottles of wine, although there are other quantities too. There might be some tasting notes too or something else to make the box stand out a bit.
Some clubs will allow you to choose the type of wine you get or to express preferences, but the specific bottles that you receive will generally be a surprise.
A Wine Club Versus Shopping Locally
Wine clubs make wine buying much more convenient. You don't need to worry about picking wine up from the store or deciding on the specific bottle that you want.
Once you've joined a club and have everything set up, then the wine is sent to you each month. It's as easy as that.
You may also find that wine clubs have a broader selection of wine. The wine section at a grocery store is extensive, true, but smaller companies are often ignored entirely. Wine clubs, on the other hand, sometimes go to lengths to look for unusual vineyards and products that stand out from the crowd.
Wine clubs can be cheaper than shopping locally too, as the company may have a direct relationship with the vineyard. However, this isn't always the case. Most clubs charge you the same amount each month, so some months you might pay more than your bottles of wine are worth, while other months the reverse may be true.
A Wine Club Versus Shopping Online
Joining a wine club can be similar to shopping online. You are ordering products from a website and getting them sent to you. Many wine clubs even allow you to purchase bottles individually from their website.
The biggest difference is that there's normally a curated element to a wine club. You're not simply choosing the wine that you want and then ordering it. In most clubs, the wine is chosen for you instead.
Wine club boxes are often carefully curated to feature appealing products. You may get wines from vineyards that you have never heard of before, giving you the perfect chance to broaden your experience of wine. This is fantastic if you want to try new types of wine or if you get overwhelmed by too many options.
Benefits Of Wine Clubs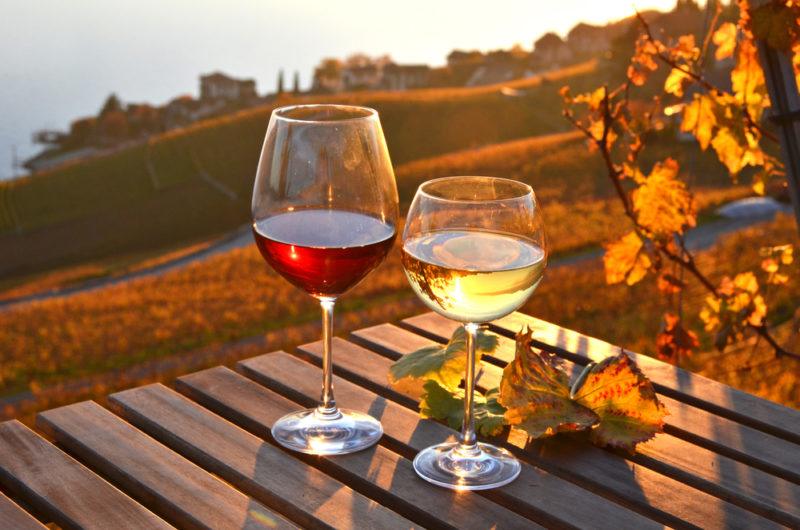 Convenience is the first advantage of a wine club. You don't need to go out to get your wine. Instead, it is brought straight to you.
The style is particularly good for anyone who struggles to choose a bottle of wine. Honestly, selecting wine can get overwhelming fast. There are so many different types to choose from, not to mention all of the individual vineyards. Novice wine drinkers mightn't know where to start, which makes the whole process all the more complicated.
That brings us to the other huge benefit of a wine club, you get to experience many different types of wine. Wine clubs can be perfect for experienced wine drinkers and novices alike, giving you the chance to try different types of wine each month. Some clubs provide tasting notes too, which can help you to learn more about the wine that you're drinking.
Problems With Wine Clubs
While there are many reasons to try a wine club, there are some disadvantages to consider too. The first is the price. As we mentioned before, you're paying a set price each month. The amount you pay often ends up being less than what you would pay if you ordered the wine retail, but there are no guarantees. Plus, you'll often be paying a shipping fee as well.
The trick is to do your research first, so you know whether you're getting a good deal or not.
Another issue is where clubs can ship to. Wine shipping laws vary from state to state. Sometimes getting wine shipped to you is easy. In other cases, you may not have the option at all. If you're in a state where wine cannot be shipped, then you'll need to buy your wine locally instead.
The final limitation is that you don't get much control over the wine you receive. Some clubs attempt to match the wine to your palate and may even want to know which wines you like and dislike each month. Others may only give you the choice between red wine, white wine, or a combination.
This lack of control isn't all bad.
It does mean that you get to try wine that you would have never chosen for yourself. But, if you are particular about your wine, be sure to choose a club that gives you as much flexibility as possible.
Key Things To Consider
For most people, the benefits of a wine club will far outweigh any issues. But, you still need to choose a club that fits your needs. This isn't always an easy feat, as there are so many to choose from, including red wine clubs and white wine clubs, not to mention those that focus on sweet wine or on champagne.
For that matter, even some alcohol free wine companies offer wine subscriptions.
To find a good club, you'll need to think seriously about what you're looking for.
First, what type of price range do you have in mind? Are you looking for relatively cheap wine, where you might be paying an average of less than $15 per bottle or a club where you're wine that is higher quality and more expensive?
Next, what type of wine do you want?
While many clubs simply provide red wine, white wine, or a combination of the two, some clubs provide you with extra choices. There are even chardonnay clubs, cabernet clubs and you can often order wine based around specific vineyards or parts of the world like California or Italy.
The final question is – what do you want from the subscription?
Some people are looking for an easy and inexpensive way to buy wine, where the type of wine that they get may not matter much at all. Others may be interested in learning about wine. If this is you, then you may be looking for a club that selects wine for you and provides important details, like tasting notes.
On the other hand, someone who already knows a bit about wine may prefer to have more control, to make their own selections. This could mean that you want a club that takes your preferences into account or one where you can swap out the company's choices for your own each month.
Our Favorite Wine Of The Month Clubs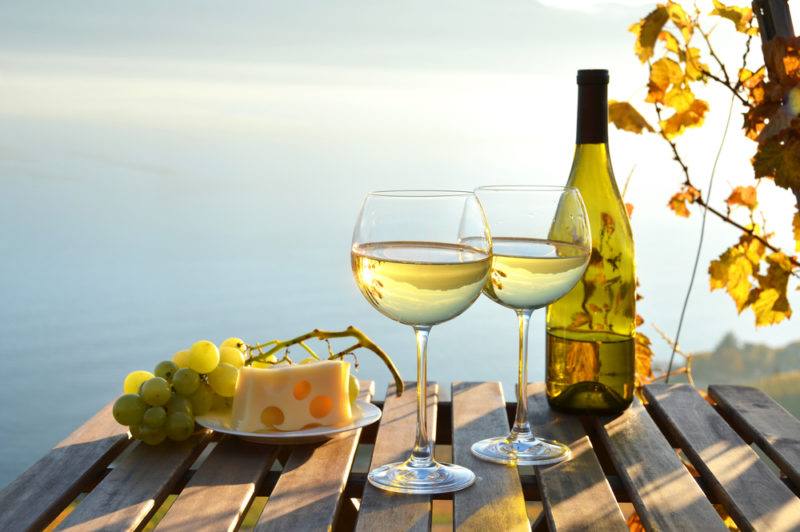 We'd be here all day if we attempted to go through the entire list of wine clubs. But, we're quite familiar with wine clubs at this point, so we're going to take you through some of the most interesting clubs and what they bring to the table.
Basic Wine Clubs
These wine clubs might not sound exciting, but they're popular, reliable, and send you good wine every month. It's hard to go past that.
Taster's Club costs $49 for one bottle per month or $89 for two. The club focuses on wine from around the world, but there's no ability to select specific types. It's a good club if you want to experience a broad array of high-quality wine, especially as the club provides you with tasting notes each month.
There's also the site Wine Awesomeness, which aims to provide rare bottles of wine. The subscription also provides you with stories behind the wine and the winemakers – creating a more interesting experience all around.
Vinovore, on the other hand, focuses on wine from female winemakers and ships out two to four bottles of wine each month.
Broad Wine Clubs
These wine clubs don't just provide you with two bottles of red or two bottles of white each month. Instead, they offer a variety of types of wine club to choose from. Some of these are on the expensive side, as you're getting high-quality wine. But, most of the clubs will be worth the price that you pay.
Cellars Wine Club, for example, offers 12 different wine clubs, starting at $29 per month. Some of these clubs include Import Wines, Champagne Sparkling Wines, 90 Point Wines, Premium Wines, and Sweet Wines, so there is plenty to choose from.
The Original Wine of the Month Club offers a similar selection, with 13 clubs starting at $38 per shipment. Many of these are two-bottle clubs, like the Vintners Series Membership, Napa Series Membership, and Sweet Series Membership. There are also a few case-based subscriptions, which provide you with more bottles per shipment.
Hazelton's too provides a dozen options. The choices here are a little different and include options like Old World White Wine Club, Mystery World Wine Club, And Our New World Picks.
Customized Wine Clubs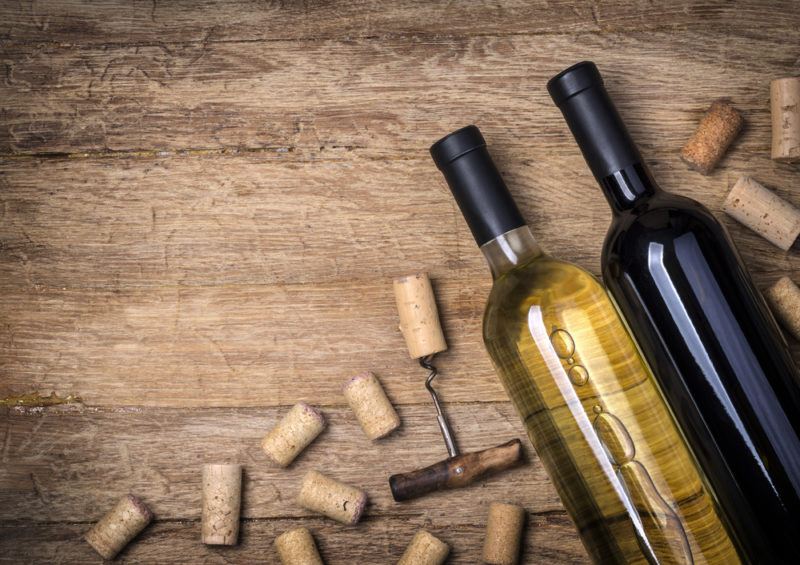 If you have strong taste preferences or want some control over the wine that you receive, then a customized wine club might be the right choice. These clubs don't simply send all of their members the same bottles. Instead, the bottles that you get are based on your preferences and tasting profile. This approach helps ensure that you enjoy most of the wines you receive every month.
Tasting Room is unusual, as it starts you out with a tasting kit that contains six mini-bottles of wine. Your responses to the kit are used to develop a personalized wine profile, which then influences the wines that you are shipped out each month.
Bright Cellars uses a quiz to work out your taste profile and then recommends four wines based on the quiz outcomes. Four wines are suggested each month. You get to see these before they're shipped out and swap for different bottles if you don't like the ones chosen for you.
One final option is Winc, which also gives you the ability to rate bottles of wine. Doing so can help to refine the wine selection over time.
Other Wine Clubs
Plonk is a good choice for environmentalists, as the company focuses on organic and biodynamically produced wines. The wines featured are sourced throughout the world and there is an emphasis on finding rare wines, including some that are made with uncommon types of grapes.
There are three clubs to choose from, including a red wine club, a white wine club, and a mixed wine club. The mixed wine one is the most interesting, as it includes rosé and sparkling wines too.
Your subscription always comes with free shipping and starts at $110 per month. That price might seem high, but you do get four bottles of wine per shipment, rather than two.
Then there's Vinebox. This unusual club ships you out small samples of nine different types of wine every three months. You get roughly a glassful of each type of wine, along with credits that provide discounts if you should want to buy full bottles. The club is ideal for experimenters, as there's no risk that you'll get a bottle of wine that you don't like.
We're also huge fans of the Wine of the Month Club from MonthlyClubs.com. Monthly Clubs (.com) actually offers a ton of different clubs like cigars and beer as well, and you can actually design your own club to have multiple items shipped together, so it would be cool to combine perhaps wine and cheese, or wine and chocolate for a very cool curated gourmet selection based on your own taste.