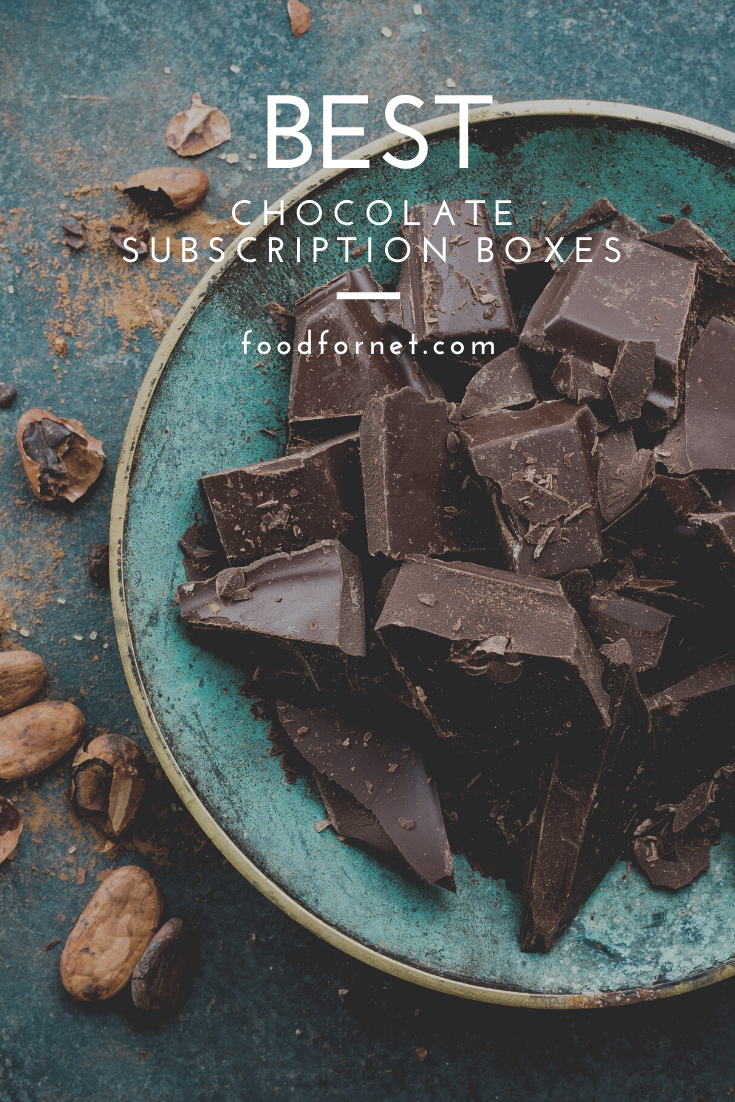 Chocolate is one of the most universally loved things in the world. Whatever stage of your life you're in, there's nothing quite like chocolate. It can both energize you and help you relax, depending on the context. There are so many choices – dark, white, almond, mint, etc. – it's hard to know what to pick! There's no shortage of chocolate subscription boxes delivering the good stuff every month, rain or shine!
Imagine being able to have your favorites as well as new and exciting chocolates delivered directly to your house every month…
Subscription boxes are a service that allows you to select something you're fond of – in this case chocolate – and have it delivered directly to your door, usually on a monthly basis. People love the service because it can be exciting, unexpected and help you diversify what you like and what you don't by trying new things and finding new favorites.
The clear winning in this list (my opinion!) is the Gourmet Chocolate of the Month Club. They satisfy a couple things I'm looking for in a chocolate subscription box:
work with a wide variety of chocolatiers (not just one brand)
deliver new styles of chocolate every month
source chocolate from around the globe (not just USA)
include all types of chocolate (bars, bites, balls, bark, fruit/nut covered, milk, dark, white, and more.
In fact, after looking at some of their recent shipments, I see that they are actually delivering chocolate from a few of the other clubs listed on this page, so you'll get to try a few different clubs by joining just this one.
Though I love chocolate, no matter where it comes from, my main issue with a lot of these clubs is that they are from just one chocolatier or candy maker. I like variety!
If you are looking for a real "craft chocolate" experience with full size dark chocolate bars, then Bar & Cocoa is what you're looking for. They delivery bean-to-bar chocolate bars every month, including styles bourbon cask aged unroasted chocolate, Himalayan sea salt, and single origin bars.
Those are just my personal favorites, and there are more options out there though! Over the course of the following article we are going to have a look at the best chocolate subscription boxes available – have a look through them, you might just find one that's right for you!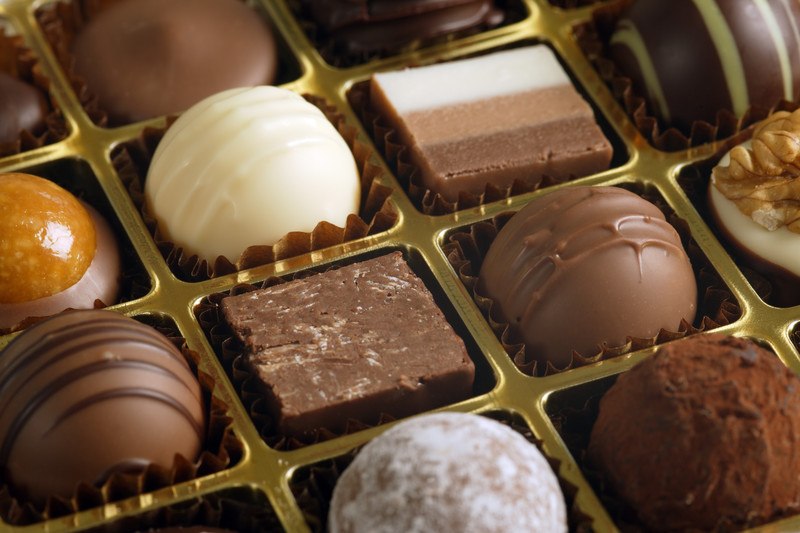 Best Chocolate Subscription Boxes
The Gourmet Chocolate Of The Month Club
Chocolate Of The Month Club (from Amazing Clubs)
Jackie's Chocolate
Bar And Cocoa
Chococurb
Standard Cocoa
Mystery Chocolate Box
Cococlectic
Chocolatier Sweets By Taste Trunk
Chocolate And Book
Chocolate.org
Raaka Chocolates
Taste of Godiva
Dylan's Candy Bar Box Chocolates
The Secret Chocolatier
Harry & David's Chocolate Club
Bean Chocolate London
Chocolate Couriers
Gilbert Chocolate Club Membership
Flying Noodle Chocolate Club
Chocolate Of The Month Club (from Great Clubs)
Lake Champlain Chocolate Clubs
Rainy Day Chocolate Truffle Club
Candy Club
Kekao Box
The Gourmet Chocolate Of The Month Club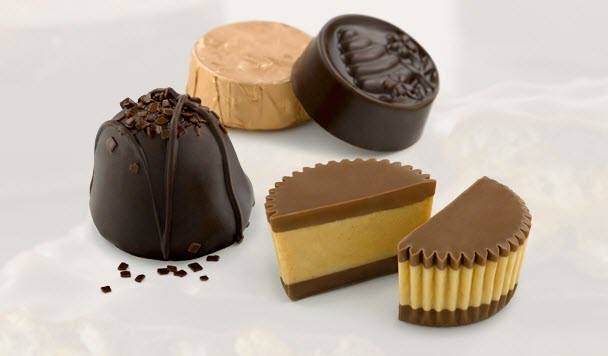 The refined chocolate lover will have a hard time going past The Gourmet Chocolate of the Month Club from MonthlyClubs.com. This club focuses on amazing chocolates, made by chocolatiers that are masters in their craft.
Each month provides you with gourmet chocolate from a single producer (roughly 1 pound of chocolate). You may sometimes get a single type of chocolate from the chocolatier, while other months may provide you with a selection of some of their finest.
This is an amazing way to experience chocolate. You might even find some new favorite producers in the process. If nothing else, the club is more varied than one that provides the same type of chocolate each month.
Chocolate Of The Month Club (from Amazing Clubs)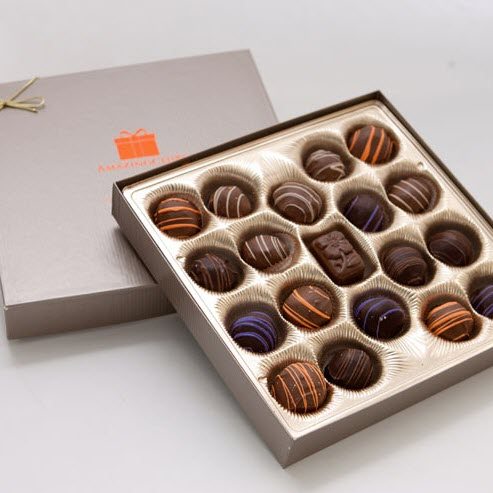 The Amazing Clubs website has one of the most varied selections of clubs that you'll ever see. Their Chocolate of the Month Club is one such club. It starts at $33.95 per month if you pay month-to-month, and is cheaper for longer memberships.
You receive hand-crafted chocolates each month, selected from chocolatiers throughout the United States. The club is designed as a gift and includes the ability to send a gift announcement. There's also a 'They'll Love It!' guarantee, which helps ensure that the recipient is always happy.
Jackie's Chocolate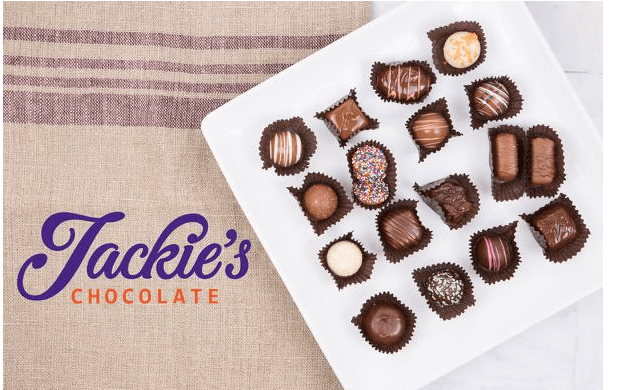 Subscribing to Jackie's Chocolate will ensure that your taste-buds are kept occupied on a monthly basis by some of the best chocolate offerings on the market.
These are handmade, artisan chocolates that are created with the sole purpose of providing a fantastic taste experience for chocolate lovers.
You can indulge yourself with creamy truffles, chewy caramels and crunchy nut chocolates. There are 3 packages to choose from, and they are ordered by weight.
You can opt for "A Little Taste", which is ¼ lb of chocolate and costs $9.95 per month; "Let's Indulge", which is ½ lb of chocolate and costs $19.95 per month; and "Enough to Share", which is 1lb of chocolate and costs $39.95.
Bar And Cocoa


With a Bar and Cocoa subscription box, you will receive a package containing a box with 4 chocolate bars; it's shipped on the second week of each month via USPS and is packaged as to avoid any issues, even during warmer months.
Bar and Cocoa is an online marketplace that offers some of the best bean to bar and craft chocolate you're likely to find. Have a look through the goods listed on their site for an idea of the delicacies they offer – as well as trendy gear, for people who want to take their love of chocolate to the next level!
You can filter your searches by the amount of cocoa in the chocolate, which is a clear indicator of the variance in the offerings from Bar and Cocoa.
The price of a monthly box is $45 and there is also the option to purchase a 3 month prepay ($125), a 6 month prepay ($240) and a 12 month prepay ($460).
If you sign up before the end of the current month, you'll be eligible for delivery for the next month. So, if you're interested, get signed up now!
Chococurb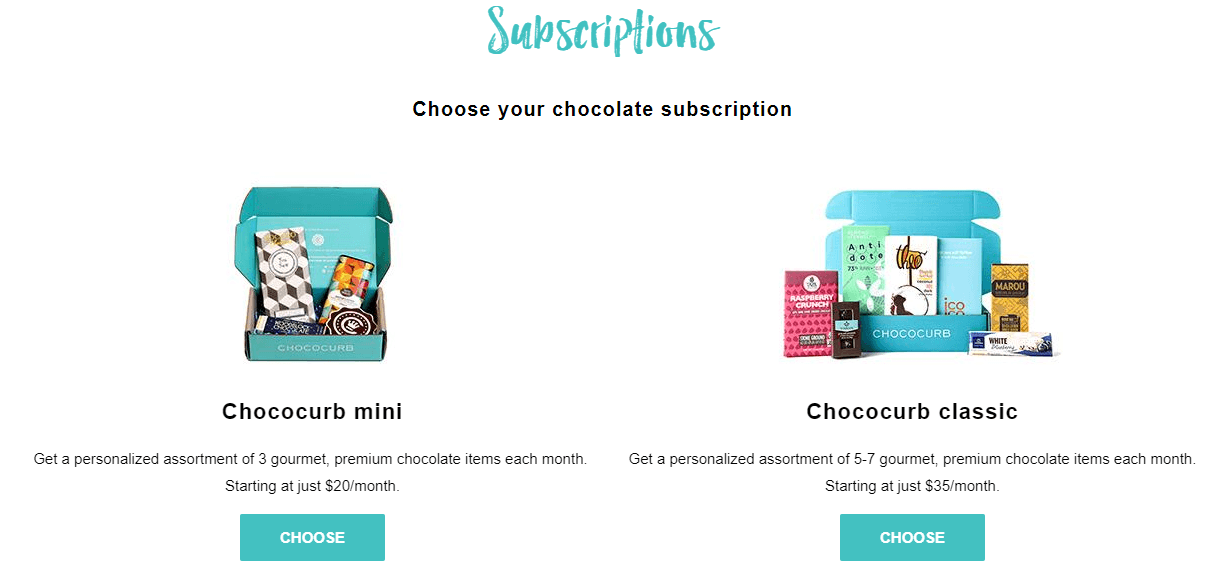 If your tastes sit on the luxurious side, then you'll love Chococurb. It is a subscription service that offers premium, gourmet chocolates – and delivers them straight to your door!
While the chocolates may be luxurious, the prices aren't. There are two options available: the Chococurb Mini box, which starts at just $20 and contains an assortment of 3 gourmet, premium chocolate items each month; the other box is the larger Chococurb Classic box, which starts at $35 a month and contains a personalized assortment of 5-7 chocolate items.
Whichever one you choose you can be sure of quality. The company has been running since 2014 and has partnered with several craft chocolate makers to ensure the products that are delivered are of the highest quality.
Standard Cocoa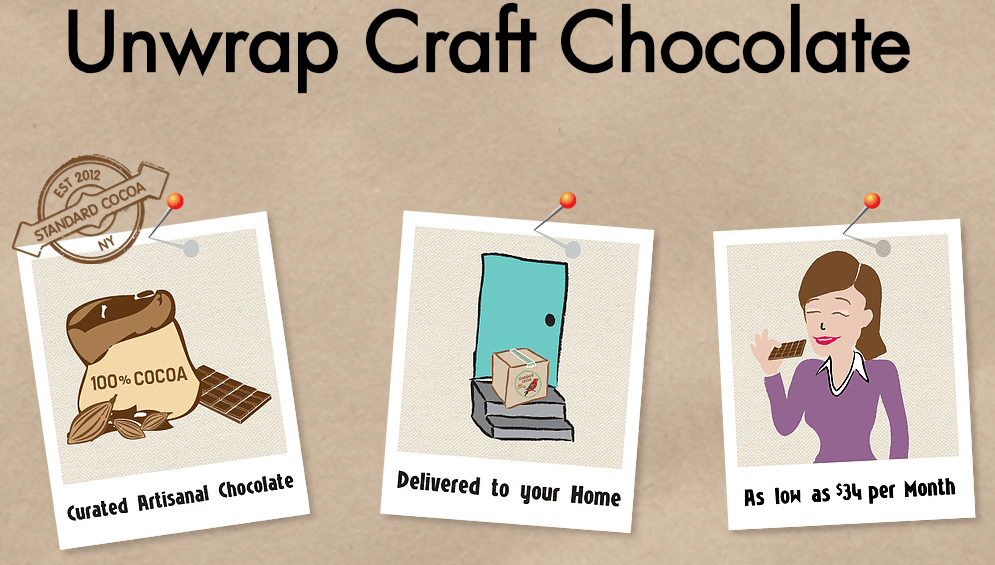 Sometimes shop-bought chocolate just doesn't cut the mustard and that's where Standard Cocoa comes in.
Standard Cocoa is a curated artisanal chocolate delivery service, and if you've got a sweet-tooth for refined chocolate, then this is the subscription box for you.
Every month, with the service, you receive 3 unique, delicious bars of chocolate from featured chocolate makers every month.
The service begins as low as $34 per month, and for that price you will get the chocolate surprises delivered directly to your door.
Mystery Chocolate Box

Mystery Chocolate Box emanated from family chocolate-tasting sessions and evolved into a wonderful artisan chocolate subscription box service.
The chocolate arrives in unmarked bars, meaning it truly is a mystery what you're getting. Why not make a game out of taste-testing? Get friends or family together and see if you can work out exactly what the delicious taste you are experiencing is!
While the chocolate is fantastic and only of the highest-quality, perhaps the best thing about Mystery Chocolate Box is that it also provides good – for every box that is sold, two meals will be donated to charity! One meal goes to the United States and one goes to the rest of the world, so you get great chocolate, and people who really need it also get food – what's not to like?
The Classic Mystery Chocolate Box is the monthly service, which costs $17.95 and contains a bunch of surprising chocolate treats. There are discounts if you commit to a longer term – the 3-month subscription costs $50.85, which works out at $16.95 per month and the annual subscription costs $191 per year, which works out at $15.92 per box.
Decide which box is best for you and sign up! The cut-off date for new subscriptions is the 20th of each month, so try and get your order in before then, if possible.
Cococlectic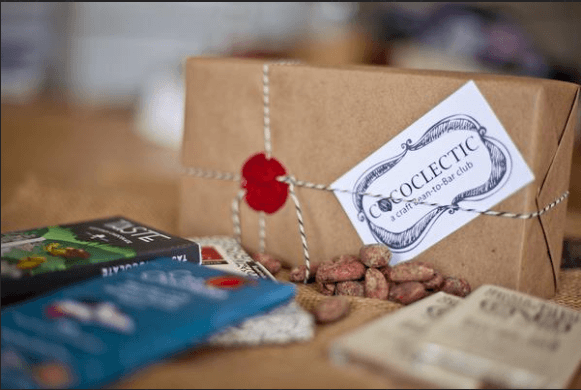 Cococlectic may be a bit of a mouthful to say out loud, but what they have to offer more than makes up for that!
A subscription to Cococlectic ensures that each month you will receive a carefully curated, hand-packaged box of the finest American-made small-batch bean-to-bar dark chocolate bars. If you adore dark chocolate above all other kinds, then no doubt about it, this is the box for you!
A subscription to the service costs $36 per month – if you gift it to a friend, they will also receive a $20 gift card and a hand-written note, making it a super present.
Cococletic don't ship subscription boxes during the Summer month of July and August, but the rest of the year, it runs like clockwork – delicious monthly boxes of chocolatey treats!
Chocolatier Sweets by Taste Trunk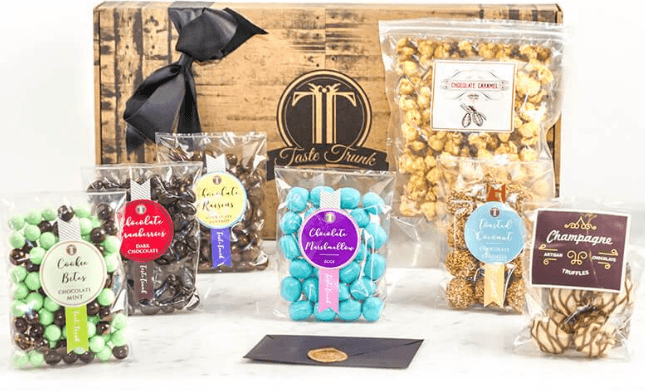 Chocolatier Sweets by Taste Trunk is an indulgent subscription box packed to the brim with delicious artisanal chocolates in plenty of different varieties and forms.
Chocolate covered raisins, toasted coconut chocolate caramels, champagne truffles, mint cookie bites… with this box, you can be sure you're going to get an eclectic mix of high quality chocolate treats!
A monthly box costs $49.00 and comes with a free gift note printed on premium ivory card stock and included within the box, making it an ideal present for somebody. There are additional extras that cn be included such as a euro-flap envelope for $1.99 and a wax stamp for $2.99, so that you can make it the ultimate gift possible!
Chocolate And Book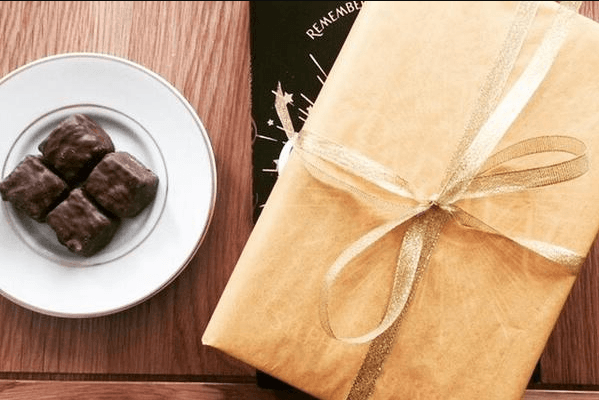 This subscription box could be a game changer for some people because it may combine two of their greatest loves in the world – chocolate and literature.
Chocolate and Book allows subscribers to choose a genre that they would be interested in reading a book from and a chocolate and hot drink combination for the absolute picture of relaxation.
Pick a genre – sci-fi/fantasy, romance, thriller, chicklit, young adult, award-winning or surprise – then choose whether you want to receive the Chocolate and Book subscription box for one, three or six months.
One month's subscription can be purchased for the low price of £14.99, three months for £44.97 and six months for £89.94. All boxes come with a book from a genre of your choosing and a chocolate treat to enjoy while you read it. This subscription box is particularly good as a gift for a book-lover in your life!
(Chocolate and Book is based in the UK and ships worldwide – a single box would cost approximately $20.88)
Chocolate.org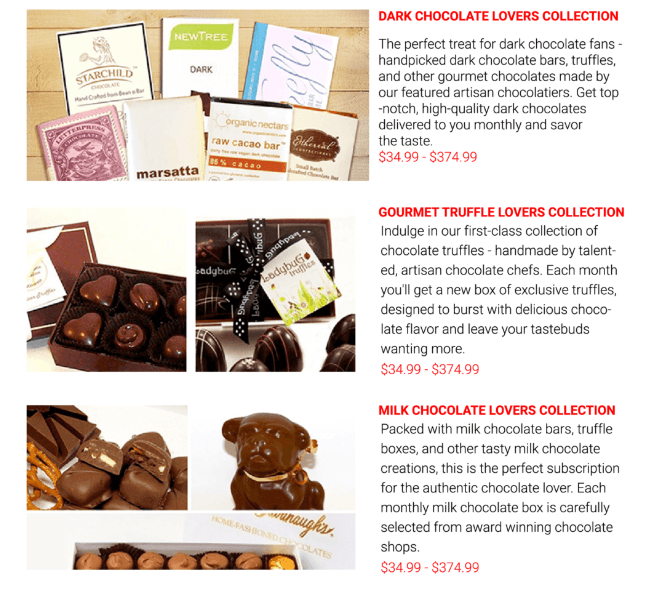 Chocolate.org brings the wonder and selection of a small independent chocolate shop online with the hope of providing an extensive selection of artisan chocolates to people all around the world.
It's a US-based company and offers a selection box option – 3, in fact. Each box caters to an individual specific taste, so you know you'll be getting chocolate that you love, whether it's dark chocolate, milk chocolate or gourmet truffles.
The Dark Chocolate Lovers Collection contains handpicked dark chocolate bars, truffles and other gourmet options. The Gourmet Truffle Lovers Collection is comprised of handmade truffles, bursting with flavor. The Milk Chocolate Lovers Collection is packed with award-winning milk chocolate, perfect for someone who likes their chocolate authentic. All boxes cost $34.99 per month, with discounts available if a 12-month subscription is purchased.
Raaka Chocolates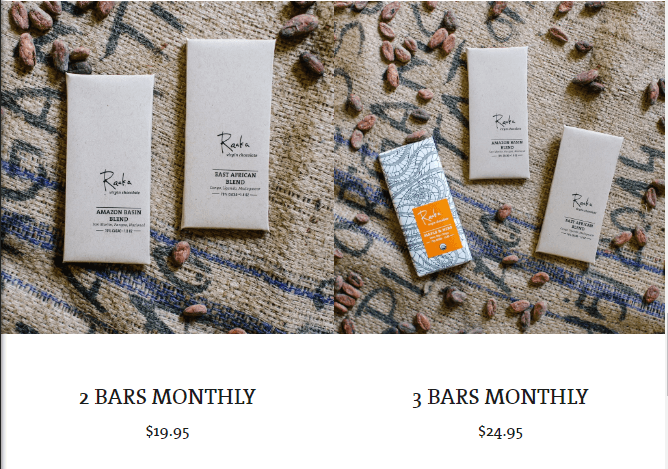 This one comes straight from the horse's mouth – and in this case, the horse is the wonderful Raaka Chocolate.
If you like your chocolate exclusive and of a high-quality, then Raaka could be the choice for you. The chocolate makers create innovative micro-batch bars each month and deliver them directly from their factory to your door.
There are two very easy options to choose from – there's a 2 bar option and a 3 bar option. The 2 bar option costs $19.95, working out at around $10 a bar, and the 3 bar option costs $24.95, meaning if you opt for this option, you'll get a 3rd bar for 50% of the normal price.
Chocolate ships from Raaka on the 15th of each month, so sometime in the 3rd week of any given month you'll likely get your hands on some top-notch chocolate! You can handily track the shipment as well, so you'll have a good idea of when it's due to arrive.
Taste of Godiva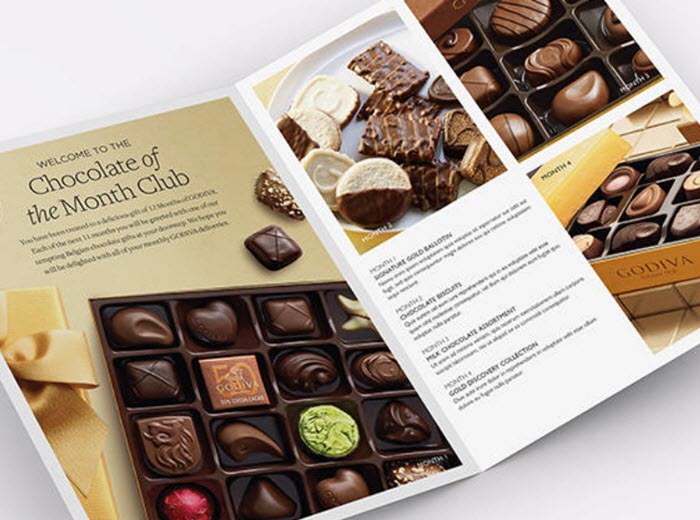 Godiva is well-known for its amazing chocolates and this Taste of Godiva is a way to take advantage of all that Godiva has to offer. The subscription is well-managed, highlighting Godiva's best flavors, while ensuring that you are never bored.
Each month provides you with a box of chocolates that contains a selection of different chocolates that Godiva has to offer. You're not just limited to Godiva's classic and popular flavors either. The company includes new chocolates in the mix, ones that you might not try otherwise.
There are multiple versions of the club to choose from, including 3, 6 and 12 month subscriptions. The versions aren't the same either. They contain different selections of products. There is even a separate Snack Lovers subscription that focuses on snacks rather than chocolate. Don't worry though, there are plenty of chocolates in that subscription too.
Dylan's Candy Bar Box Chocolates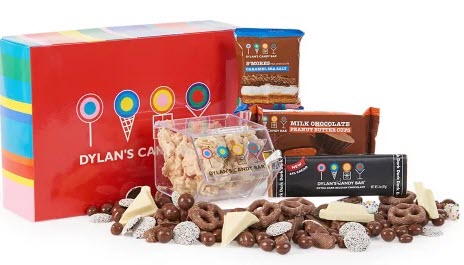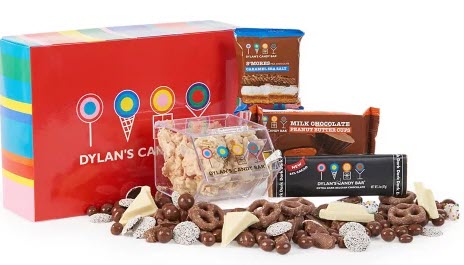 This Dylan's Candy Bar Box Chocolates subscription is an especially interesting choice. It comes from the companyDylan's Candy Bar, which offers a wide selection of different sweet products that you won't see elsewhere. The items for the box are all chosen by hand and they are different each month.
If you want to try for yourself, the smallest subscription is $229 for 3 months. That averages out at roughly $76per month. That's fairly high for any chocolate subscription, but the box does contain a large number of items.
The Secret Chocolatier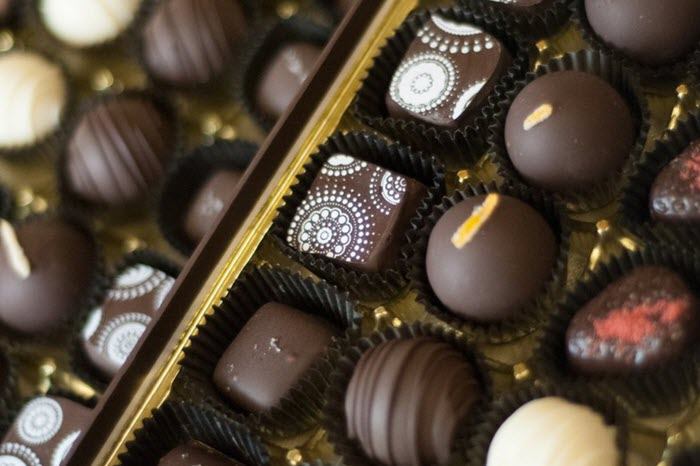 The Secret Chocolatier is a family-based chocolatier that has won both regional and international awards for their chocolate. They are located in Charlotte, North Carolina and their chocolate club ships throughout the United States. The company also focuses on avoiding additives. This means that the flavors of their chocolates will fade a little faster than with other brands and that the quality is amazing.
Items for the chocolate club are hand selected, based on what the company is passionate about at the time. This typically includes a wide variety of different types, such as seasonal chocolates and chocolate bark.
The club can be joined for 3, 6 or 12 months at a time. You need to pay upfront for each subscription, with the 3-month subscription costing 127.95. There is also a seasonal subscription. This follows the same general style, but you get 4 boxes of chocolate a year in February, May, August and November. There is also a greater seasonal focus with the chocolates, so you should see more variation between the boxes.
Harry & David's Chocolate Club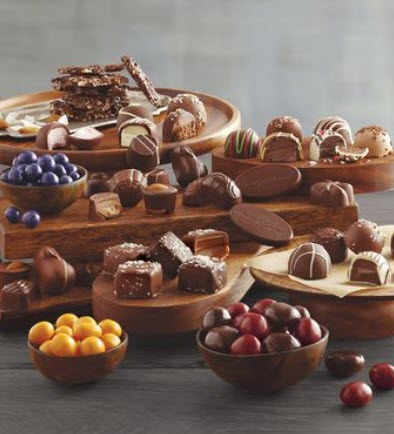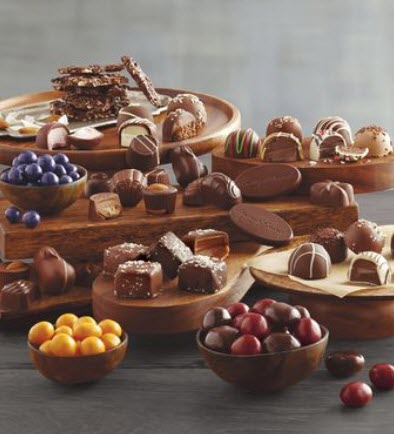 The brand Harry & David always produces exceptional products. This Chocolate Club is no exception. Like many of the clubs from this brand, you receive a different type of product each month. For example, all members will get a Sea Salt Caramels Gift Box in November and Chocolate-Covered Cherries in April.
The style is a little frustrating if you plan to be a club member for more than a year. If that's not the case, the idea could work well. You're also getting a decent amount of chocolate each month, making this a decadent choice.
Bean Chocolate London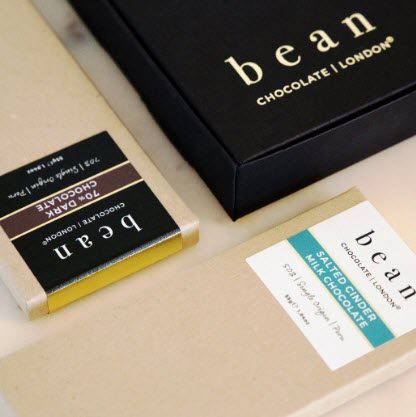 Bean Chocolate London has some amazing products, but you won't find filled chocolates or truffles here. Instead, the company uses Peruvian cocoa nibs (raw and organic) to create a small range of handmade chocolate bars. Their selection includes a 70% dark chocolate bar, a bar with coffee beans and dark chocolate, along with a salted cinder milk chocolate bar.
The subscription program is simple too. It sends you 4 bars of chocolate each month. You can choose from a Mixed Bar Package, a Milk Bar Package or a Dark Bar Package. The chocolate always comes in a beautiful gift box, making this perfect as a present for someone else.
Because there are so few flavors, the included chocolates are never going to be a particularly big surprise. This mightn't be a bad thing, especially for anyone who loves quality chocolate.
Chocolate Couriers

Chocolate Couriers doesn't just emphasize artisan chocolate. The company also taste tests all of the bars before approving any to be part of the subscription program. This means that you're always getting the best of the best. All of the chocolates are fairtrade and organic too.
We're not just talking about regular 70% or 80% dark chocolate bars either. The subscription provides you with a variety of products, including ones that use exotic infusions or unusual ingredients. These certainly aren't the chocolate bars that you would find at your local store.
There are 2 different subscriptions for you to choose from. Their Original Chocolate Box costs $25 per month and comes with 3 chocolate bars. Their Chocoholic Chocolate Box costs $45 per month. This one has 5 chocolate bars. The best choice will simply depend on how much chocolate you want.
Gilbert Chocolate Club Membership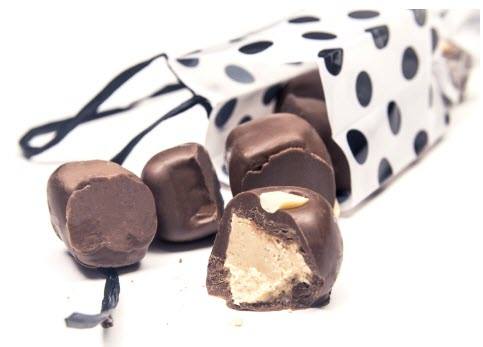 This Gilbert Chocolate Club Membership comes from Gilbert Chocolates – a brand that specializes in creating high-quality chocolates. There are 2 main options for the club. The first is a 1-pound gold box that contains gourmet chocolates. The other is to get 3 small bags of chocolates each month. Either style works well, depending on your preference.
The subscriptions also allow you to choose which products you want. For the boxed chocolate, you can choose your favorite from what the company offers or have them rotate through a selection. The same is true for the bagged chocolates. You can pick 3 individual bags or let the company choose for you.
Flying Noodle Chocolate Club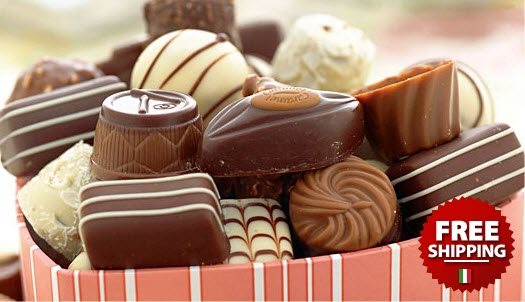 Flying Noodle is a comprehensive site, focused on Italian gourmet gifts, along with amazing foods. Their Chocolate of the Month Club is all about variety, providing members with roughly a pound of chocolates every month.
The chocolates included are always hand-dipped and there is a strong gourmet focus. Possible items include caramels, truffles and pralines. The company also includes a chocolate newsletter that contains details about the chocolates.
The club costs $33.95 per month for most membership lengths and you need to order for at least 3 months. Unfortunately, there are relatively few details about how the chocolates are selected and there aren't any examples of chocolates from previous months.
Chocolate Of The Month Club (from Great Clubs)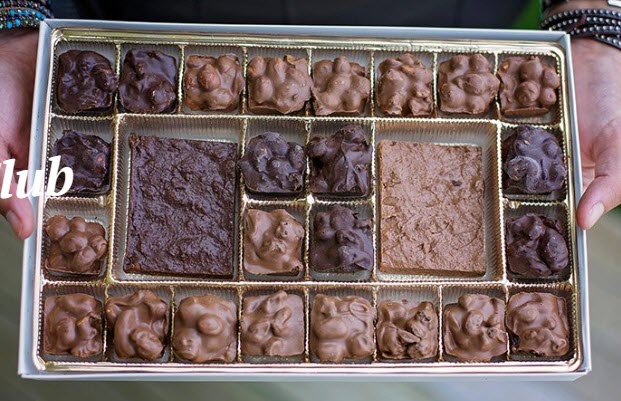 This Chocolate of the Month Club has been active since 1994 and they have a long history of satisfying their customers. As is often the case, you're getting a pound of chocolate each month, typically in a gift box. The chocolates are all hand-dipped and created in small batches.
You also get a Chocolate Expeditions Newsletter each month, which includes fun facts and details about the chocolates that have been chosen.
The company is also flexible, which is always appealing. You're able to select the duration of your membership, when you pay, the shipping frequency and even which month your subscription begins in. You can also include a personalized letter if the subscription is being given as a gift.
Lake Champlain Chocolate Clubs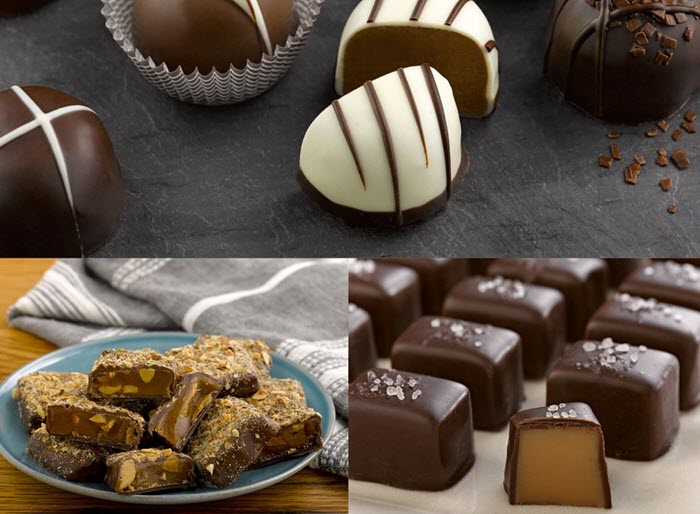 Mixed chocolate subscriptions have their advantages, but they're not always the best choice. You may find that the chocolates are amazing some months and subpar other months. That's why choosing one of the Lake Champlain Chocolate Clubs can be a good idea.
Lake Champlain Chocolates is a chocolatier from Vermont that producers amazing handcrafted chocolates. As such, you can be certain that the chocolates you get each month will be fantastic too. There's no need to worry about variation in quality.
There are 2 chocolate clubs to consider. Their Chocolate Fanatics Club starts at $120 for 3 months. You receive a different type of product each month, such as 15 Dark Chocolate Sea Salt Caramels in your second month. The other option is their Chocolate Lovers Club. This starts at $170. It follows the same general style, but you receive more chocolates each month.
Rainy Day Chocolate Truffle Club

The Rainy Day Chocolate Truffle Club is a slightly unusual choice, mostly because the brand is obscure. Rainy Day Chocolate itself is a local chocolate shop that uses its own chocolate blend and has won various awards. Despite this, many people won't have heard of the brand.
Their chocolate club simply offers a box of truffles (you can order multiple at once). The price ranges from $7 per month to $78 per month, depending on how many boxes you choose. Delivery is free in Sonoma County and costs $12 per month if you live anywhere else.

As is obvious from this list, there are some amazing subscription services available that will appeal to hardcore chocoholics and experimental taste-testers alike!
If there's an option on this list that appeals to you, why not sign up or a month or two and give it a go? Most have free cancelation and you'll get to see to experience what could become a recurring monthly pleasant surprise!
Whether you like to try new things or you're devoted to one particular type of chocolate, subscription boxes are convenient, fun and in this case, delicious – so what are you waiting for? Get eating some chocolate!
Candy Club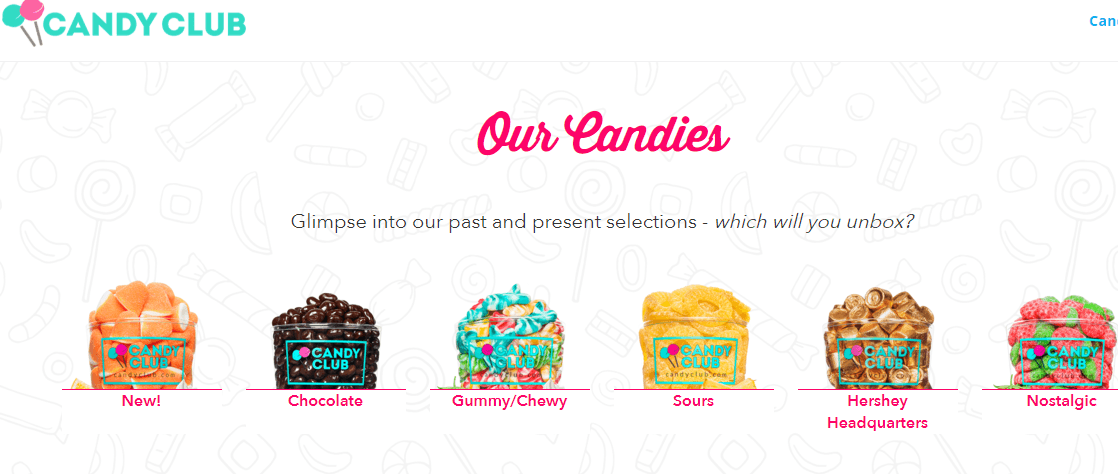 Satisfaction guaranteed – or your money back! That's the big claim that Candy Club makes when you enter their site. While it's a risky business strategy, one feels they will be safe enough based on the quality of what they have to offer.
Candy Club offers all kinds of tasty and colourful candies, that go from chocolatey goodness to nostalgic treats. There really is something for everybody.
There's 3 different plans available – there's the monthly plan, which costs $39.99 per month – although the 1st box is only $24.99 on this plan. Then there's the 6 month plan, that costs $34.99 per month, with the 1st box costing only $19.99 on this plan.
The final plan is the 12 month plan, which costs a fee of $29.99 per month. In this offering, the first box costs only $14.99 per month.
Kekao Box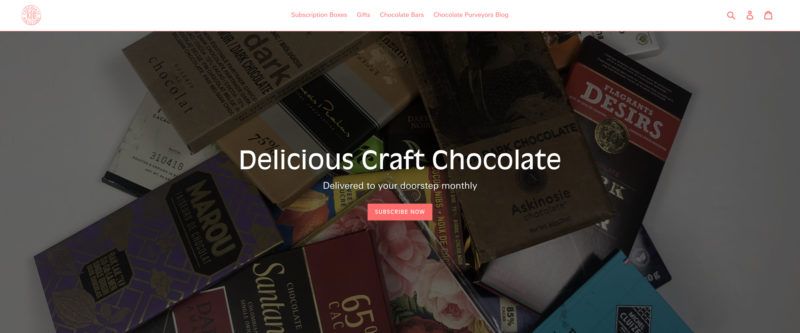 If you truly want to discover the world of craft chocolate, the Kekao Box is for you.
Kekao searches the world for the finest craft chocolate bars and brings them right to their subscriber's doorstep monthly. From renowned makers such as OmNom, Akesson's, Dick Taylor, Marou to new chocolate makers on the come up, you never know what you'll get inside the box!
Each month Kekao curates 4 to 5 premium specialty crafted chocolate bars from around the world. The best part is, all the chocolate makers featured source their chocolates ethically at fair wages, supporting local farmers directly around the world.
Each month's box is different and you will never experience the same bar twice. The Kekao Box costs $39.99 per month and has price breaks for three and six-month subscriptions. Each box is shipped on the first of the month to the United States & Canada.