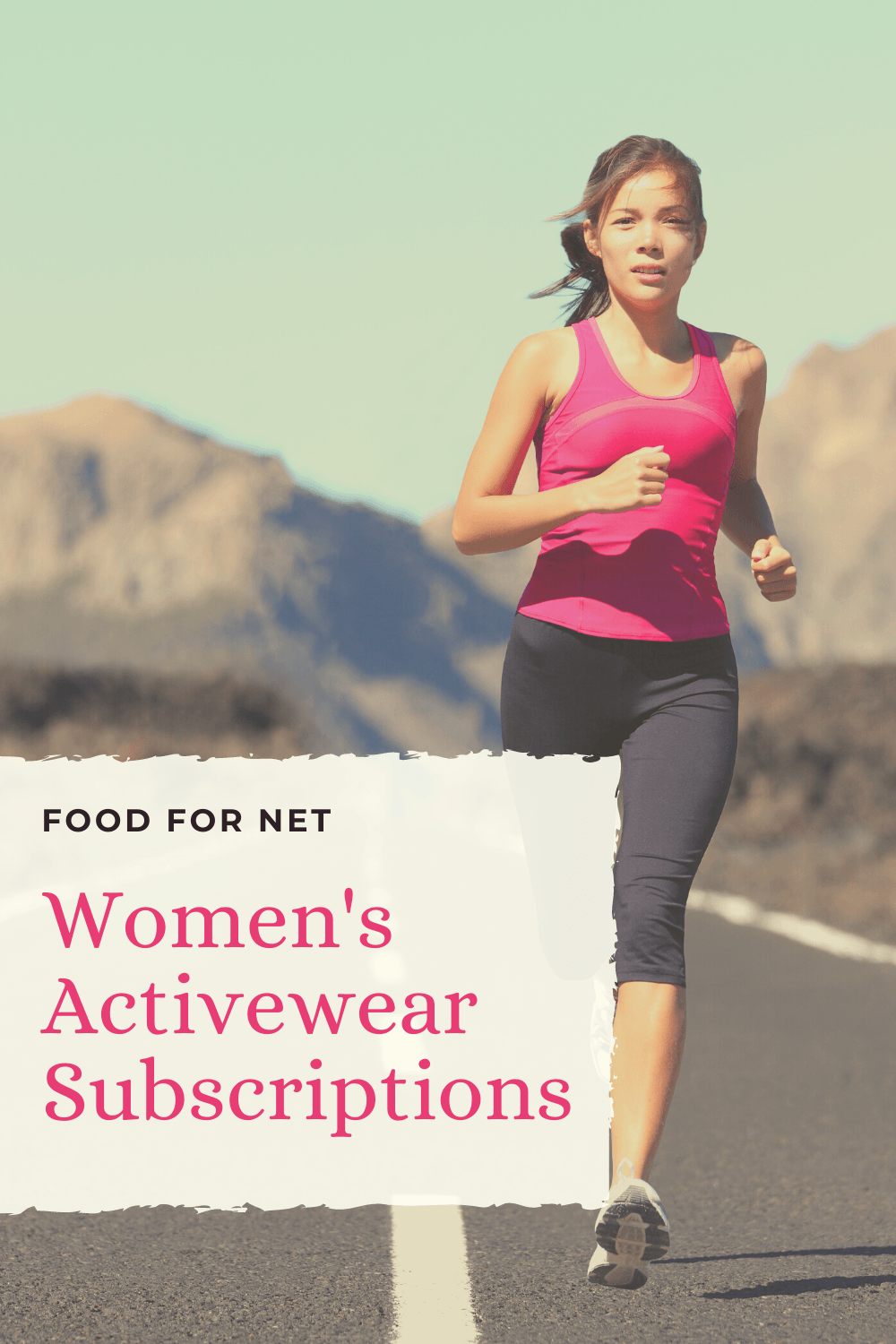 Activewear is not just for the gym anymore and hasn't been for decades. Women learned long ago that activewear is not only comfortable for the gym but also when out and about or lounging at home. And, activewear subscription boxes are the perfect way to expand your wardrobe.
Once activewear expanded beyond workouts, the fashion industry blew up. Initially, big-name brands ruled the sports fashion world, companies like Nike, Adidas, and Puma. And though activewear was always comfortable, it was designed for function more than fashion.
However, over the years, that all changed, and the activewear market was flooded with fashion companies pushing their leggings, tops, and hoodies.
And what seems to stand out the most is the current trend for activewear is geared towards women. Now we can find fitness clothes that not only support us during our workouts but also help make us more shapely and fashionable. This trend has become so popular that a new term was coined to describe this style of attire, athleisure.
Athleisure is available in all sizes, made for all seasons, and in every imaginable color and pattern. And those who love their athleisure clothes will love the many activewear subscription boxes available. Not all who enjoy sporting athletic wear are workout junkies, and that's okay; athleisure clothing is for everyone. And whether you love working out or just the comfort of the clothes, activewear subscription boxes are a convenient way to try out and get fun new clothes delivered to our door each month.
Activewear subscription boxes come in various options, from tops to full outfits, so regardless of your preferences, one of these subscription boxes is sure to meet your needs.
There are also boxes for specific interests, like subscriptions for runners and for cyclists. These often provide apparel, along with a variety of other products.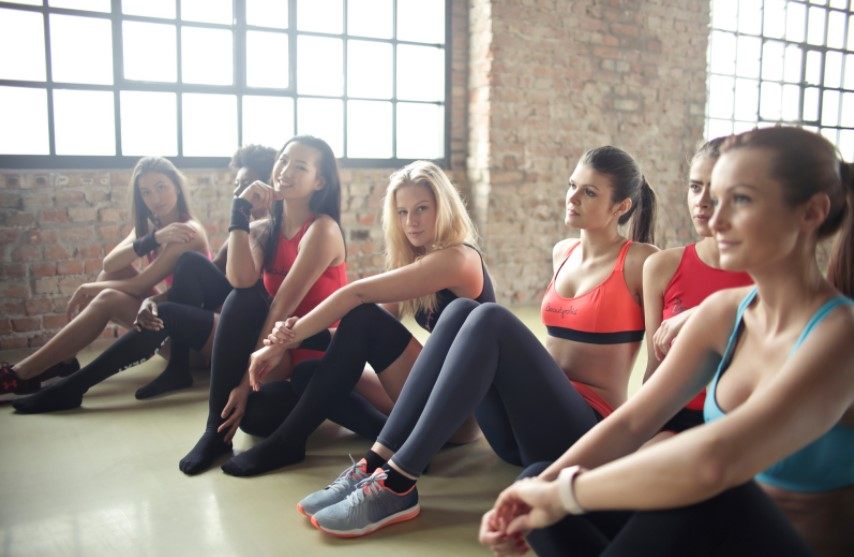 Activewear Subscription Boxes
#ClubFitWear
Ellie
Barbella Box
Electric Yoga
Skye Sportswear
Yoga Club
ClubFitWear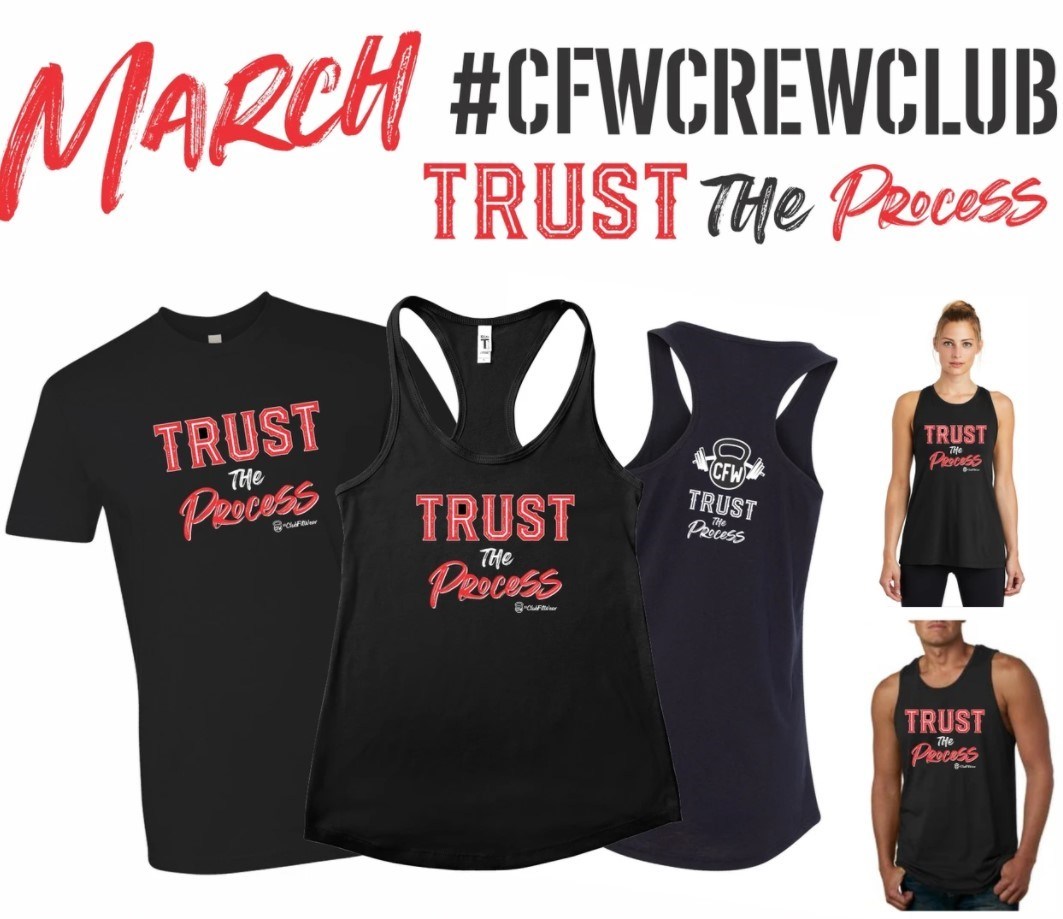 #ClubFitWear was created after the owner, Jess, became a fitness junkie shortly after her first pregnancy. As is common when working out and commiserating with friends, people often comment on the workout, usually using sarcasm to get through the toughest workouts.
When fun and humorous comments were bandied about, many of Jess' friends would comment that the saying should be on a shirt, which is how she came up with the idea for #ClubFitWear.
#ClubFitWear offers hundreds of different designs on a variety of tops; though tank tops are the most popular, they also offer unisex tees and hoodies. Plus, many of their designs are offered in larger sizes, up to 4XL.
In addition to tops, #ClubFitWear also carries coffee mugs and face masks. They sell their shirts individually, wholesale, and through #CFWCREWCLUB. The #CFWCREWCLUB is a monthly activewear subscription box that comes in 2 options:
#CFWCREWCLUB MEMBERSHIP – $13-$25 per month

1 VIP club top
30% off discount on other store items

#CFWCREWCLUB AMBASSADOR – $40-$49 per month

1 VIP club top
Free shipping
$25 gift card for future purchases
40% off discount on other store items
Entry into the monthly Ambassador Challenge
Custom URL for those who choose to become an affiliate
Both clubs have a variety of styles to choose from, including racerback tanks, unisex tees, men's tanks, premium new era tanks, premium racerback muscle tanks, and triblend rocker tanks.
Prices vary based on the style and size you choose. All memberships are flexible and can be paused or canceled anytime.
Ellie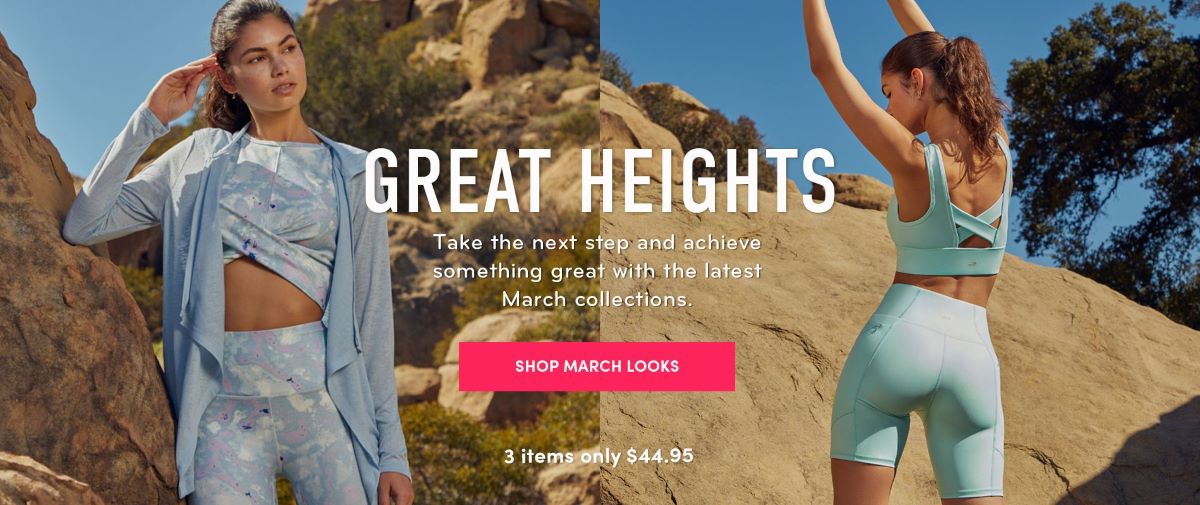 Ellie is a woman-owned and operated company designed to support other women in feeling good and reaching their athletic and health goals. Ellie is an activewear subscription box company, but they sell some of their clothing for one-time purchases.
Ellie is not just a distribution company either; they also carry their own line of clothing. However, Ellie does include several other top name brands too, such as Marika, Wildfox, Jessica Simpson, and more.
What makes Ellie's women's activewear subscriptions unique is that they offer 19 different collections to choose from, so you will always get clothes that match your style. Some of the different collections include:
Unapologetic
On the Run
Head in the Clouds
Winter Bloom
Viper Vibe
After choosing your style, you select which subsciption type you want:
2 Items – Top and bottom for $39.95
3 Items – Top, bottom, and bra for $44.95
5 Items – Top, bottom, bra, and two accessories $for 49.95
On the first of each month, Ellie announces 3 new collections. If you do not like the collections offered, you can choose to skip that month's athletic wear box. If you receive your box but don't care for the fit of that month's selection, you can return the items free of charge or exchange them for something more comfortable.
All subscriptions include free shipping and hassle-free returns. After completing your order, you can opt for shipping text messages for shipping updates.
Barbella Box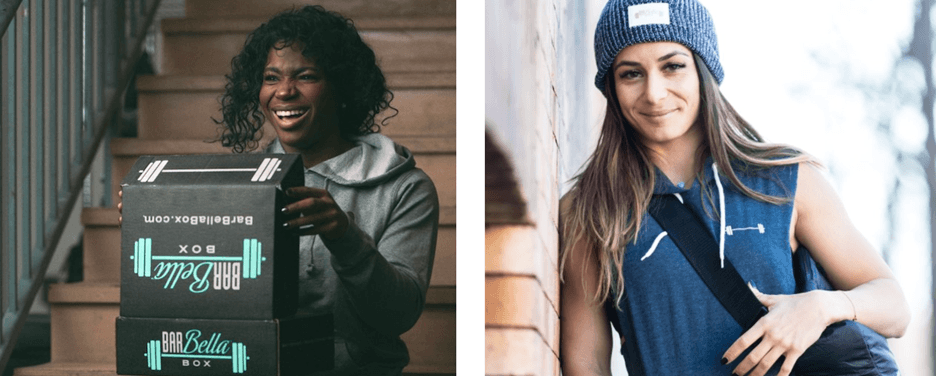 Barbella Box is a woman's fitness subscription box company that sells both apparel and gear. And though Barbella Box's primary focus is their subscription boxes, they also sell much of their apparel and gear a la carte.
Barbella has a little bit of everything fitness-minded women need such as: suspension trainers, outerwear, swimsuits, water bottles, backpacks, sprint rope, and lunch boxes.
The Barbella Box focuses on getting you products you both need and want so you can always look and perform your best. There are 3 different Barbella Box plans to choose from:
Monthly for $50 per month
Quarterly for $47 per month (prepaid quarterly)
Annually for $45 per month (prepaid annually)
After deciding on your subscription, you select your size for shirt, waist, knee sleeve, shorts/leggings, bra, shoe, and underwear. You can adjust your sizing at any time. After signing up, you will receive an email with shipping details, then all you need to do sit back and wait for your Barbella Box to arrive.
Some of the items you might receive in your barbella box include:
Rad & weights
Apparel
Lunch box
Bar 2 Bar tote
Muscle tank
Snacks
Healthy beverages
The retail value of the items included in each box far exceeds the monthly payment. Plus, all of the Barbella memberships are flexible, and you can choose to skip or cancel anytime.
Electric Yoga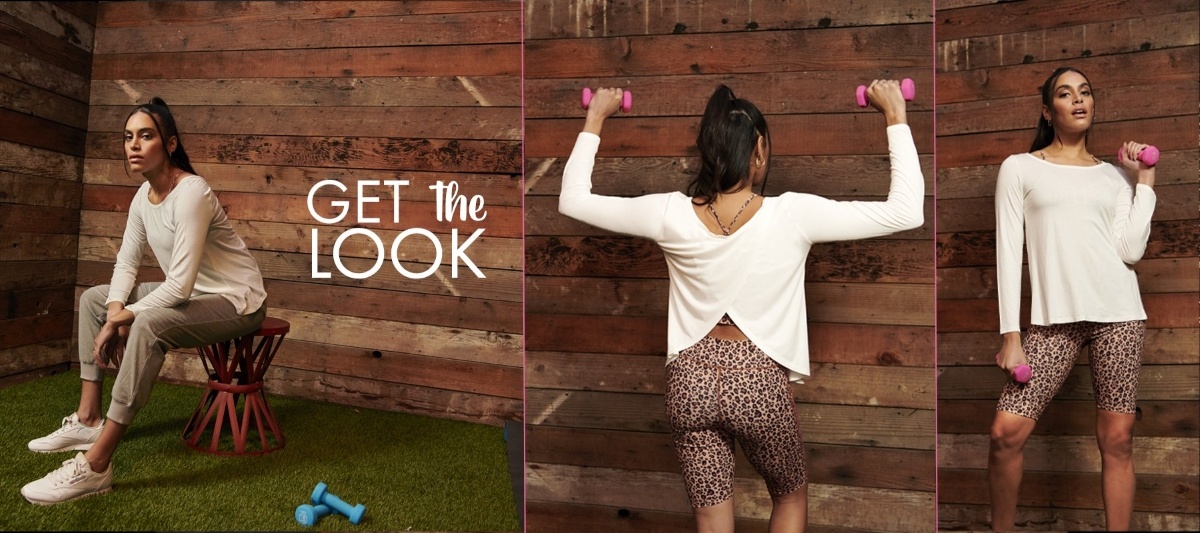 Electric Yoga focuses on bringing fashion and function together in their luxury activewear. They know that women want to feel and look great whether out running, at the yoga studio, or having lunch at their favorite cafe, which is why they offer multiple collections such as Comfort, Must Haves, Seamless, Sporty, and Lounge.
Electric Yoga isn't a reseller; they are the designer and manufacturer of their apparel. When creating new clothing, they always choose premium fabrics that help wick away moisture and aid in your performance and comfort through their lifting and contouring technology.
Electric Yoga is a woman-owned company that knows what other women want and need in their athleticwear. They offer individual items, but they have apparel sets that take the guesswork out of putting together a full outfit. And for the women looking for a convenient way to bulk up their fitness attire, Electric Yoga offers a Monthly Women's Active Leggings and Bra Workout Set Box.
The Electric Yoga Monthly Women's Activewear box costs $46 per month and ships out on the 4th of every month. It is a no-obligation flexible athletic wear subscription box that can be canceled or paused anytime. Each box contains a complete 3-piece matching outfit. The leggings are all high-waisted, and all of the items are made with high-end materials that will help sculpt and shape your body.
To purchase your subscription box you need to go through cratejoy, a third-party subsciption company.
Skye Sportswear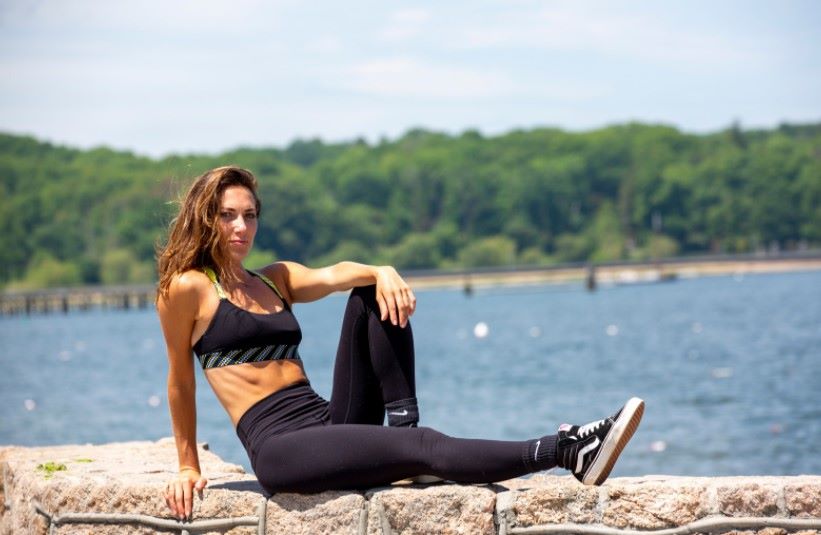 Skye Sportswear opened in 2019 and focuses on delivering a complete fitness box to fitness-minded athletes to help them maximize their time and performance. Their online store offers a wide selection of items available for one-time purchase, some of the items you can find on the website include: apparel, gym bags, and jewelry.
Plus they offer a variety of fitness subscription boxes:
Women's Surprise Fitness Box starting at $42

5-7 items, including apparel, gear, and samples

Men's Surprise Fitness Box starting at $42

5-7 items, including apparel, gear, and samples

Women's Skye Active Wear Box starting at $56

Surprise activewear outfit

Couples Surprise Fitness Box starting at $85

Same as the above women's and men's surprise boxes but twice the number of items
All of the above subscription boxes contain items of double the value of the box's cost, so you never need to worry if you are getting your money's worth. Some of the various products you might see in the surprise boxes include:
Collagen fuel
Protein doughnut mix and silicone doughnut pan
Hand weights
Laundry detergent
PB Powder
Best of all, Skye Sportswear is a socially responsible company that works with companies that practice Fair Trade benefiting women and children.
Yoga Club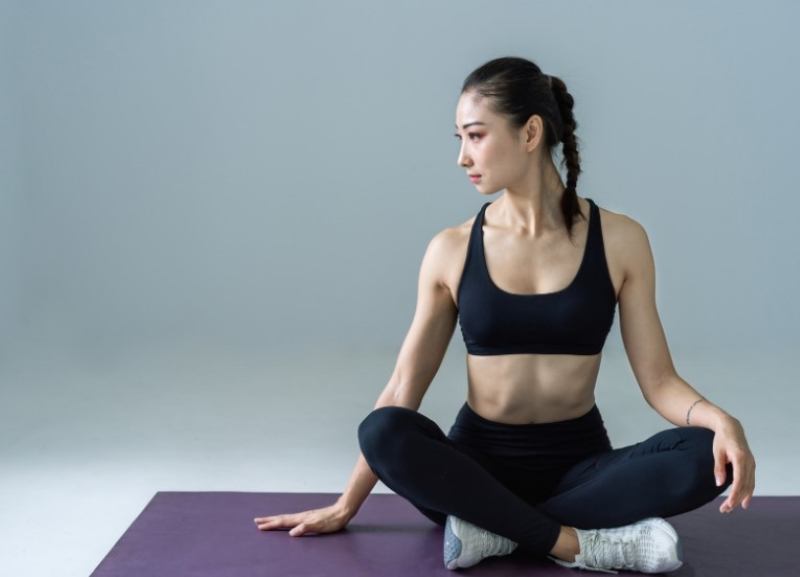 Yoga Club is all about bringing premium activewear to women for a fraction of the cost. We all know that our comfy athletic wear can get pretty expensive, but many of us understand that buying cheap often means replacing our gear often, which is where Yoga Club comes in. In fact, the items found on their website cost 50% less than regular retail prices.
The Yoga Club subscription boxes are the company's focus, but they offer some of their outfits without signing up for a membership. And the Yoga Club carries top brands like Onzie, Splendid, Glyder, Vie Active, Free People, and Beyond Yoga.
When signing up for a Yoga Club subscription box, you are required to fill out a detailed quiz so that they can customize the box to your needs. The style quiz asks questions like:
How would you describe your style?
How often do you wear athleticwear, and where do you wear it?
Where do you shop for your athleticwear?
How do you prioritize your activewear shopping based on time, cost, style, etc.?
Sizes
Average amount you spend on workout clothes
Style and fit of various apparel items like shorts, tops, and leggings
Body shape
Layering preferences
After filling out the Yoga Club survey, they will tell you what style profile they chose for you and their recommended membership.