Alkaline water is an interesting idea. It's exactly what the name suggests – water that is more alkaline than normal. This means it has a higher pH than regular water. That difference is meant to prove a variety of health benefits. But, really, is alkaline water good for you?
First of all, this is a highly controversial topic, even more so than detoxing and clean eating. Many people are excited about alkaline water, making countless claims about it. Ideas run the gambit, like how alkaline water could prevent cancer, slow your aging, and regulate the pH levels in your body.
Other people say that alkaline water is nothing but an expensive hoax. That the claims are all pseudoscience at best and that the water will do nothing at all for your health. The idea may even simply be a way for companies to make money. After all, some big brands have got on in the game, like Coca-Cola with their Smart Water.
So, which point of view is accurate? Does alkaline water offer some health benefits or is it really simply a waste of money?
Is Alkaline Water Good For You?
The Theory Behind Alkaline Water
Why Alkaline Water May Not Be That Powerful
Why Some People Still Swear By Alkaline Water
How Do You Make Alkaline Water
Will Alkaline Water Harm You?
What About Alkaline Foods?
Final Thoughts
The Theory Behind Alkaline Water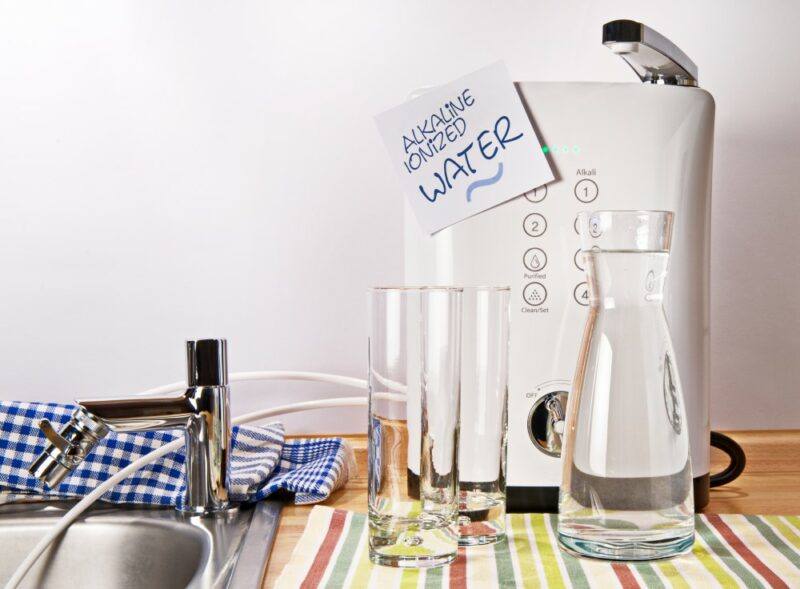 Alkaline water is all about pH. While regular water has a pH of roughly 7, making it neutral, alkaline water has a pH of 8 or 9. This pH makes the water slightly alkaline.
Making water alkaline is thought to help to decrease acidity in your stomach. The effect could be important for people with acid reflux, potentially helping to reduce symptoms.
Alkaline water advocates suggest that decreasing stomach pH helps in other areas too, like improving digestion, but there's little evidence. It's also a complex topic, as your stomach acid does need to be acidic to do its job well.
The Acid-Ash Theory
There's also a theory that some foods create acidic ash when they're metabolized. This effect, if it happens, might then make the blood more acidic, which could then lead to health problems like an increased risk of cancer and osteoporosis.
A key issue with this theory is that our bodies are excellent at regulating pH. Unless you have a serious health condition, your blood pH should stay roughly the same regardless of the pH of your food and drink.
Some writers and researchers argue that it takes extra work to balance the high acid intake, which could lead to health problems in the long term.
For example, one study looked at whether a long-term high acid diet could lead to a loss of bone mass, due to the role of calcium in balancing pH. While the issue doesn't appear to be significant for healthy people, it could be problematic for older people who have decreased renal function.
Once again, however, there's very little evidence that acidic foods have this effect. Even if they do, decreasing your intake of them seems more powerful than drinking alkaline water. Despite this, alkaline water and alkaline foods remain popular.
Oxidation-Reduction Potential And Alkaline Water
Some water alkalizing machines do more than just change the pH of your water. They can also add in alkalizing minerals and change the ORP of your water. ORP stands for Oxidation-Reduction Potential and is a measure of how a substance can either oxidize or reduce another one.
If the ORP is negative, as it often is for alkaline water, then the substance has an antioxidant effect. Regular tap water, on the other hand, tends to have a slight positive ORP.
The negative ORP of alkaline water may allow it to act as an antioxidant. Excessive oxidation can cause health problems, so alkaline water could be powerful in this respect.
Still, only some alkaline water has a negative ORP. Even then, you're likely to see more benefits from relying on antioxidant rich foods, as these contain important nutrients and plant-based compounds that you'll never find in alkaline water.
Why Alkaline Water May Not Be That Powerful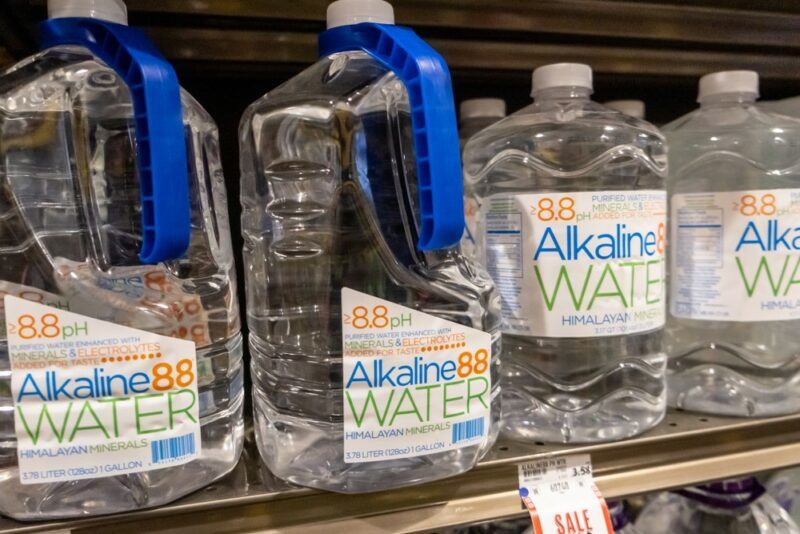 Alkaline water is mostly water with a different pH, so you're still getting all the benefits that you see with water, including improved digestion. But, right now, we're interested in whether the higher pH of the water helps you at all.
There's Little Evidence
Most scientists say that alkaline water is marketing hype and little more.
This isn't surprising because, as we mentioned earlier, there isn't much evidence for most of the claims. Some ideas, like the acid-ash theory, even seem absurd.
Barely any studies have proven benefits for alkaline water. These have all been small and have applied to very specific situations. There's certainly no evidence that alkaline water is powerful for the general population.
For example, a laboratory study found that alkaline water might be beneficial for acid reflux as it can denature pepsin. However, that study focused on theory. It didn't test whether people with acid reflux actually saw improvements from alkaline water.
Besides, even if we could prove that high acid diets can be harmful, this doesn't necessarily mean that alkaline water is the solution. Decreasing your intake of acid-forming foods seems like a more powerful idea.
Your Water's pH Isn't The Whole Story
One problem is that making your water alkaline doesn't guarantee that it will have an acid-neutralizing effect in your body. That's not how alkalinity works. It's the presence of alkaline minerals in the water that gives it alkalinity and the potential to influence acidity in your body.
So, if you're using water that doesn't naturally have a high concentration of alkaline minerals, running it through an alkaline ionizer isn't going to change that. You'll still see a shift in the pH of the water, but the effect on your body won't be much at all.
Some machines for creating alkaline water do add in the desired minerals. You may also be getting some naturally from your water supply. However, the minerals may still not be enough to have a strong effect on your body.
The Water Quality May Be Compromised
Alkaline ionizing machines seem like an effective way to not just create alkaline water, but also to purify your water and remove any contaminants. However, this isn't always true. Some products don't purify your water well at all, which might be a serious problem if you have a low quality water supply.
You will see some products that add minerals back into the water using filters. The process is important, as the minerals in water are relevant to our health.
However, such filters may not be as powerful as they first appear. For one thing, they rely on natural minerals. While that sounds like a good thing, those minerals can contain contaminants and may harm you rather than being helpful.
There are almost certainly some fantastic alkaline ionizing machines, ones that purify your water effectively and don't add any contaminants.
The problem is that these are hard to find. Most products in the field are designed and marketed for their alkalizing ability and there's much less emphasis on the ability to filter water and keep it safe. You'll also need to navigate through all the hype to work out which products are worth your time.
Why Some People Still Swear By Alkaline Water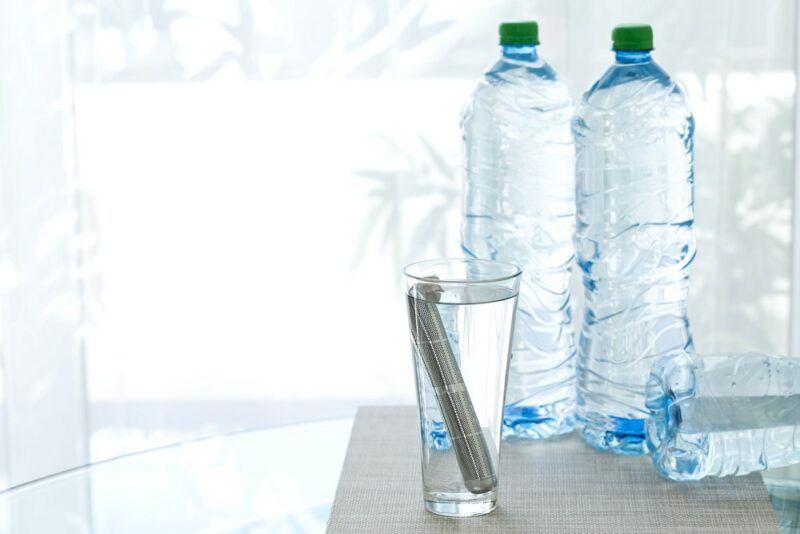 There isn't much evidence for the benefits of alkaline water. Yet, many people still rely on it regularly.
The most obvious reason is the hype. With so many websites and manufacturers claiming that alkaline water is amazing, it's easy to be convinced.
Plus, humans have a natural tendency to see patterns. Some alkaline water drinkers will attribute any health improvements to the alkaline water, without ever knowing whether the water actually made a difference a difference or not.
There's also the chance that alkaline water really does help some people.
After all, there are plenty of differences between one person and the next, including differences in diet, microbiome, genetics, activity, medications, health history, and countless other areas. While scientific studies are useful, they can never consider every single possible combination of circumstances and needs.
There have also been a handful of studies suggesting that alkaline water may be helpful in some situations. One found that it helped with acid reflux, while another suggested that the water could be helpful after exercise.
So, alkaline water could theoretically help some people, even if it doesn't have any impact on most of us. Such effects are why it's so important to pay attention to your own body. In the end, you're the only one that can know how a given food or drink affects your health.
How Do You Make Alkaline Water?
Alkaline water machines are often promoted as the best way to make alkaline water. Many of them do this by ionizing your water, while also purifying it to reduce contaminants and make the water safe to drink.
Such machines are theoretically the most powerful, as some add alkalizing minerals into the water and change the ORP to give the water an antioxidant effect. However, the machines can be expensive. You need to choose carefully too, to make sure that your water is safe to drink.
You can also find alkaline water filters. Some of these are much like regular water filters, except that they also make your water more alkaline. Many just change the pH of your water without having much impact on the minerals or the antioxidant effect.
Alternatively, you can make alkaline water using ingredients at home.
The simplest way is to add a little baking soda into your water. This may be enough to decrease heartburn symptoms for a little while. However, baking soda is high in sodium, has a strange flavor, and can be a problem in large doses.
Lemon water actually helps as well. This might sound strange, as lemons are acidic, not alkaline. However, they do have an alkaline effect in the body.
You can also find pH drops. These are designed to change the pH of your water with minimal effort.
Will Alkaline Water Harm You?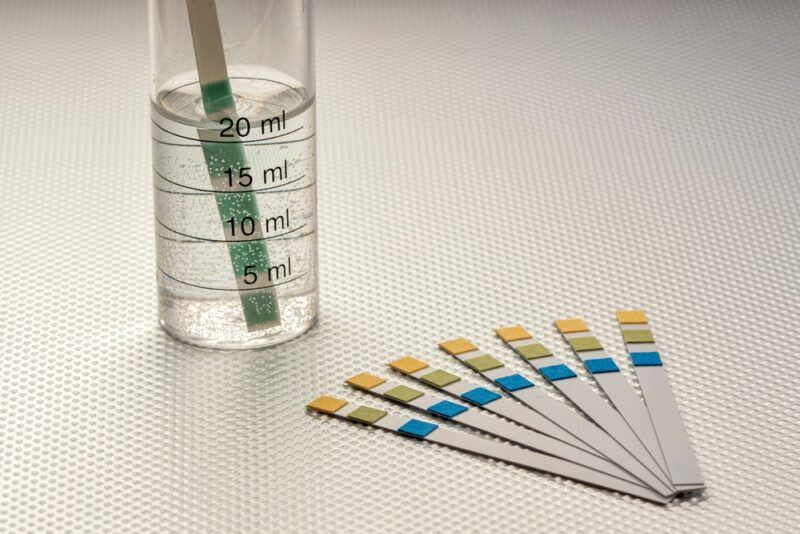 Alkaline water is generally seen as being safe. After all, it's just water, right?
However, too much alkaline water could cause some side effects.
One is excessively decreasing the acidity of your stomach acid, which could make you more vulnerable to infections and lead to stomach problems. Stomach acid plays a role in digestion and nutrient absorption too. Drinking too much alkaline water could potentially decrease your absorption of nutrients, which could lead to a deficiency.
It's even possible to disrupt the normal pH of your body, leading to alkalosis, which can then be harmful. Alkalosis doesn't normally happen because of alkaline water, but the potential is still there.
Thankfully, side effects are rare. You can get around most of these issues by using alkaline water in moderation. For example, you might drink some alkaline water each day, while having some non-alkaline water too.
Most concerns about alkaline water don't focus on risks at all. Instead, it's the level of hype that's concerning – as there's limited proof for most of the claims.
The biggest problem is one that we discussed earlier, the quality of your water. This will influence your health much more than whether or not the water is alkaline.
Don't assume that the machine or filter produces safe water either, even if it says that it does. Look for products that have been independently tested for safety and quality.
Pay close attention to your source of water too. Make sure that whatever product you choose is suitable for the water supply that you're using.
What About Alkaline Foods?
Alkaline water isn't your only option. There are also plenty of alkaline rich foods, many of which are perfect for breakfast.
These foods could be more powerful than alkaline water, as they're often full of important nutrients. Plus, you can simply buy and eat the foods as they are. There's no need to buy an expensive machine and run the risk of contamination.
If you're taking this approach, you may also want to watch your intake of acid forming foods. This includes meat, grains, dairy, nuts, seeds, salt, and many processed foods.
Thankfully, simply switching to a more heavily plant-based diet may be enough to give your body the balance it needs. Moving from a diet rich in dairy, meat, and processed foods to one that relies more heavily on plants could improve your health anyway – regardless of how it impacts your pH levels.
Final Thoughts
There's plenty of hype surrounding alkaline water and not much evidence at all. Some of the suggested benefits don't even make that much sense.
Alkaline water really has only two saving graces. The first is that the risk is low. This gives you the chance to try alkaline water out for yourself and see whether it helps you.
The second saving grace is that alkaline water is water. You're still getting the benefits that come from drinking water regularly and staying hydrated.
Frequently Asked Questions
Is Alkaline Water Good For Acid Reflux?
Alkaline water could help improve acid reflux systems by making the intestinal tract less acidic. While it doesn't have this effect for everyone, it's also a safe drink, so you can easily try it for yourself.
Does Alkaline Water Have Electrolytes?
Alkaline water can contain electrolytes, although the levels of these vary from product to product. Some companies even add extra electrolytes to increase the benefits of the water. However, you may also find products with minimal electrolytes.
Is Alkaline Water More Hydrating?
Alkaline water is often promoted as being more hydrating and some research even supports this claim. However, the evidence isn't as strong as you might expect. We're also not talking about a dramatic difference, so hydration alone isn't a reason to focus on alkaline water.
Does Alkaline Water Make You Pee More?
Drinking alkaline water will make you pee, but not in any particularly exciting way. This is simply the same effect that you get from drinking regular water.
How Much Alkaline Water Should You Drink A Day?
Some authors suggest that you should replace all of your regular water with alkaline water. This could involve drinking somewhere between 8 to 12 glasses per day. However, doing so isn't wise, as this level of consumption hasn't been studied.
Drinking large amounts of alkaline water every day could even put your health at risk, perhaps leading to a condition called metabolic alkalosis. Because of this, it's better to stick to just a couple of glasses of the water per day. This should still give you access to benefits from the water, while keeping your risk low.