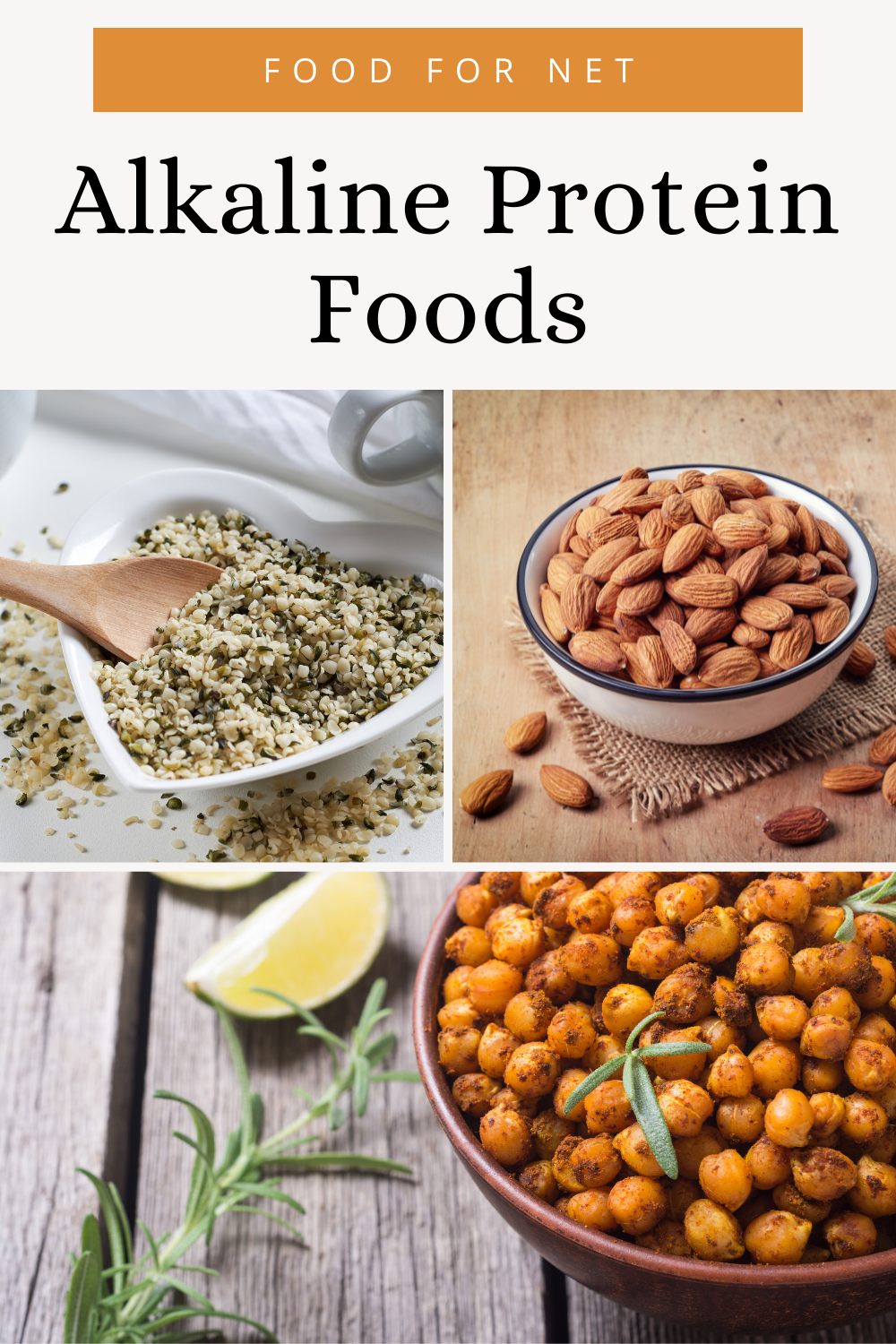 Alkaline diets are becoming popular as a way to get healthier. They're based on a simple idea – that modern diets are heavy in acid-forming foods, particularly meat, grains, alcohol, and processed foods. Such foods don't change the pH of our blood, but they could form a chemical residue that then has adverse effects on health. Alkaline protein foods simply allow you to follow an alkaline diet while also getting enough protein.
There is a ton of debate around the theory. While many people follow alkaline diets, plenty of others are resistant to the entire idea, claiming that there's no evidence for the proposed benefits.
Thankfully, alkaline diets do focus on healthy whole foods, including plenty of fruits and vegetables, so you should still get some benefits. The trick is to also consume enough protein, which is where alkaline protein foods come into the equation. Some of these also function as alkaline breakfast foods, while others work well at any time of the day.
Before we dig too far into this topic, a word to the wise – opinions on what is alkaline, acidic, alkaline-forming, and acid-forming vary dramatically. Some ingredients turn up on the alkaline side of some lists and the acidic size of others. We've done our due diligence when compiling this list, but there are no hard and fast answers.
P.S. Some of the foods on this list could be important for other pH-related issues, such as vaginal pH.
Alkaline Protein Foods (With Pictures!)
Almonds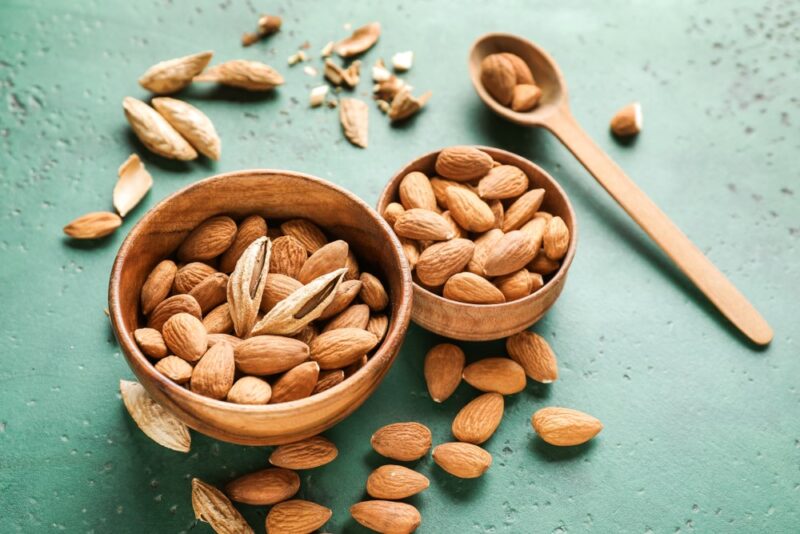 Almonds are famous as a healthy food. That's not surprising, as they contain plenty of nutrients and protein in a small package. They're particularly good as a source of both calcium and iron.
Almonds do contain fat too, but don't worry, it's largely monounsaturated fat. This is the healthy kind of fat that's been linked to reduced heart disease risk.
You can also turn to almond milk. While this doesn't contain the same nutrients as actual almonds (it's mostly water!) it is still alkaline-forming and a fantastic alternative to dairy milk.
Pumpkin Seeds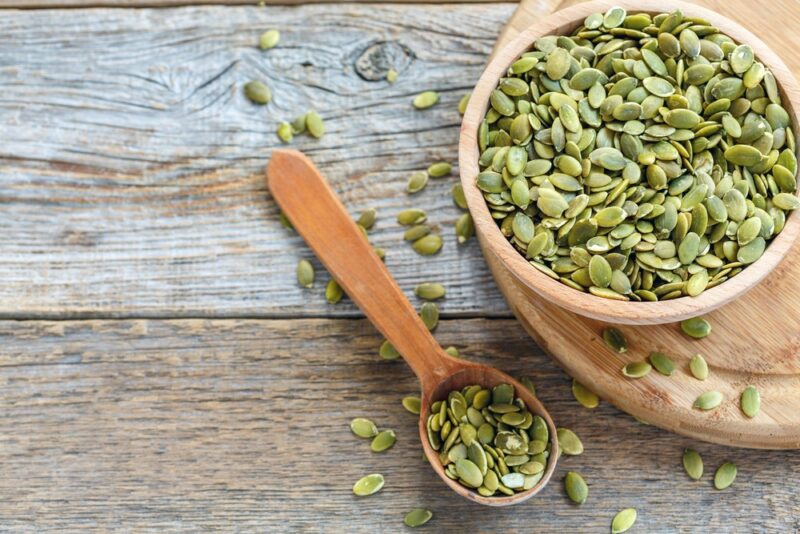 There's some debate about which nuts and seeds are alkaline and which are acid-forming instead. However, pumpkin seeds avoid this controversy entirely. They almost always fall on the alkaline side of the table.
Pumpkin seeds have plenty of benefits too. For starters, they're a rich source of nutrients, providing you with zinc, vitamin K, B vitamins, magnesium, and plenty of others. You're also getting a decent amount of protein and fiber.
This is all exceptional for a food that's so easy to find and snack on.
Sesame Seeds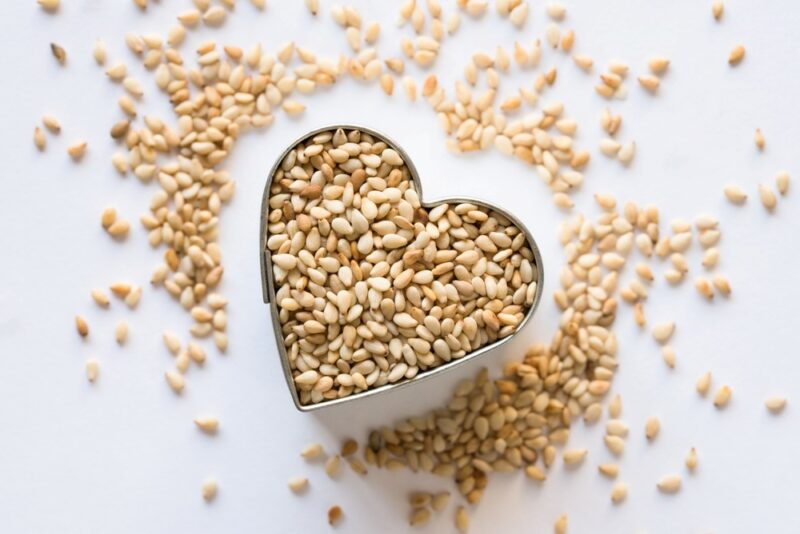 While pumpkin seeds are very alkaline, sesame seeds tend to be mildly alkaline instead. They're still a good choice though, especially as the tiny seeds can be easily scattered across meals.
They've been linked to plenty of health benefits too, including helping to lower inflammation and blood pressure.
Quinoa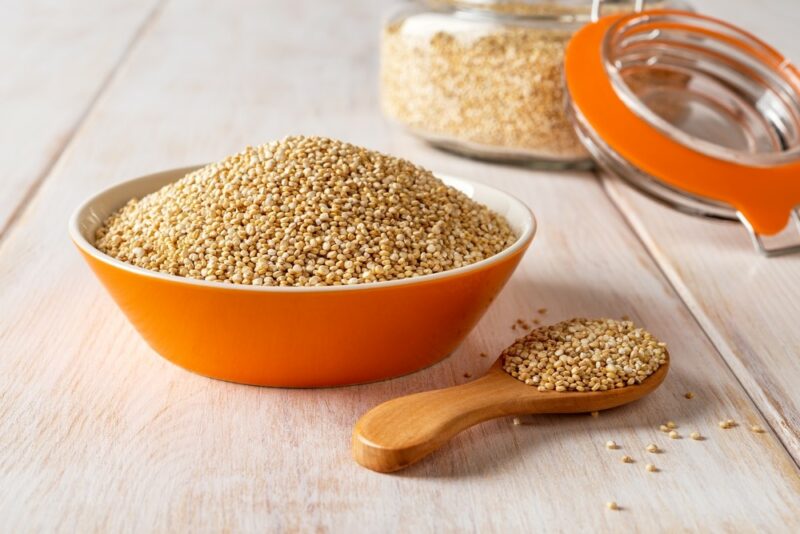 Quinoa is often called a pseudograin because, despite being a seed, it is used like a grain and has many of the same properties.
Unlike most grains, though, quinoa is alkaline-forming. This makes it a natural replacement for acidic grains.
Quinoa also has some pretty powerful features. It's versatile and has a subtle flavor, so it can be used in countless meals.
It's also packed with nutrients, protein and fiber. This makes it an excellent way to boost your nutrient intake and keep your health on track.
Spirulina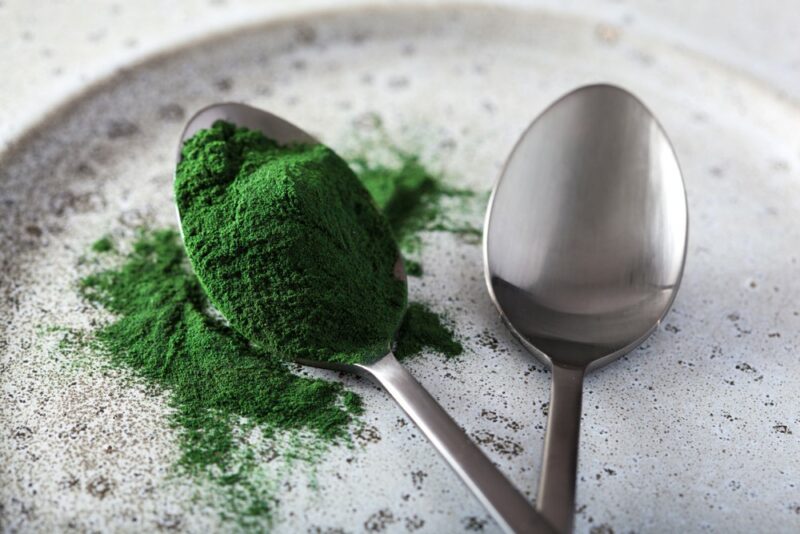 Spirulina is a type of algae, but this doesn't make it acidic. Instead, spirulina is one of the most alkaline foods you'll find.
What's more, spirulina is also incredibly good for you. It is nutrient dense, providing you with nutrients like vitamin E, B vitamins, magnesium, and iron.
Spirulina isn't an amazing source of protein, simply because you're consuming small amounts at a time. However, it is protein dense and can add to your total protein intake.
Millet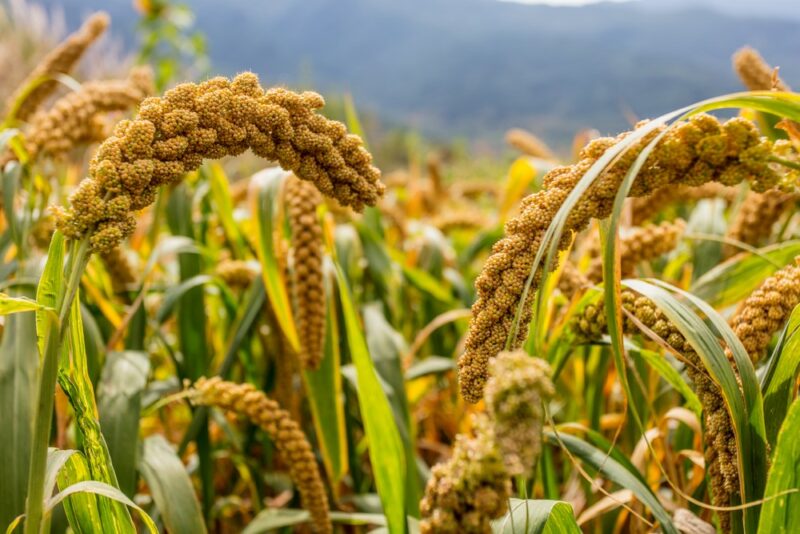 Millet is an interesting case. It's another pseudograin and also falls into the category of ancient grains, as it hasn't been through generations of selective breeding.
Just like quinoa, millet is also gluten free, has a mild flavor, and is a decent source of protein. You prepare it just like rice by boiling and then simmering it in water. Toasting the millet first increases the flavor, but doing so isn't essential at all.
Amaranth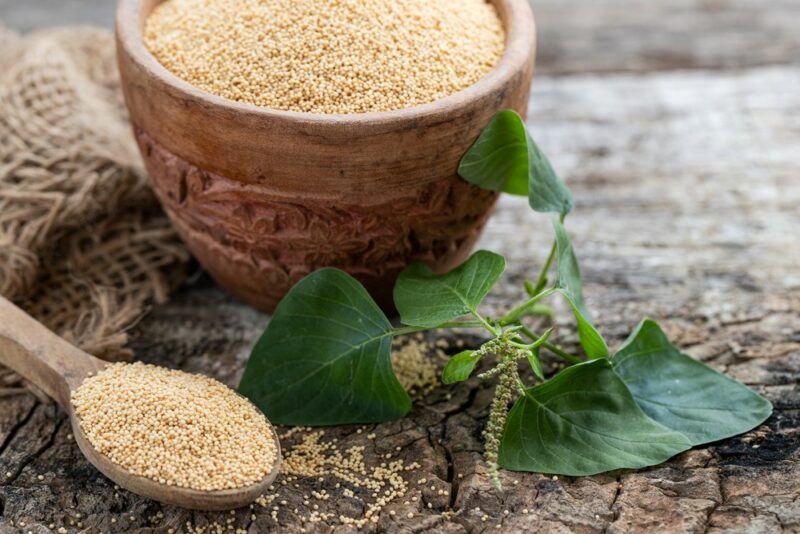 We also have amaranth. This pseudograin has a stronger flavor that quinoa or millet, although the flavor varies depending on the specific species of plant used to produce the amaranth.
The pseudograin can be cooked in the exact same way as millet and quinoa. Just make sure that you use plenty of water when you boil it, as amaranth absorbs much more liquid than you might expect.
If you plan ahead, it's often best to soak the amaranth overnight before you use it. The same is true for most pseudograins, as the soaking helps to break down some of the antinutrients and can improve digestibility.
Chestnuts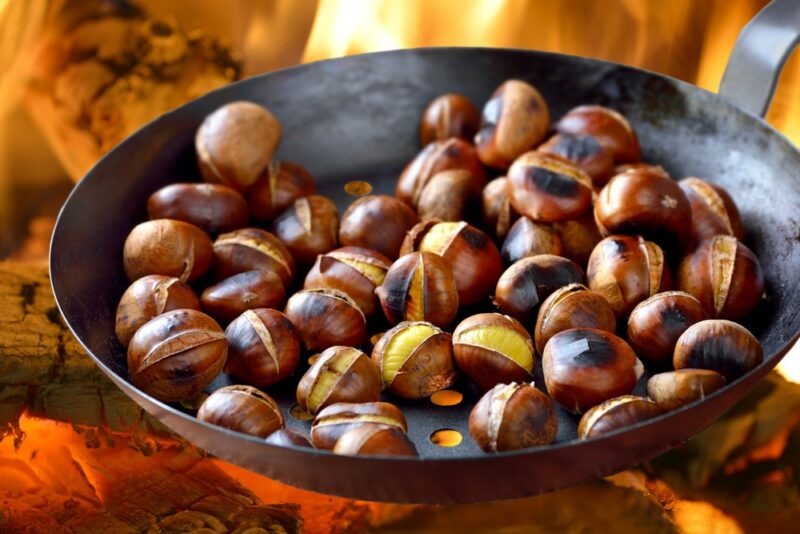 Chestnuts may not be as popular as almonds, but they're still a useful alkaline choice. A 100 gram serving of chestnuts gives you close to 2.5 grams of protein, 2.25 grams of fat, and an impressive 8 grams of fiber.
The nutrient content is exceptional too, with vitamin C, manganese, copper, and iron being some of the standout vitamins and minerals.
There are also plenty of amazing chestnut recipes out there, which can help you to enjoy the nuts in new and exciting ways. You'll need to choose carefully though, as some recipes may also use acidic ingredients.
Chia Seeds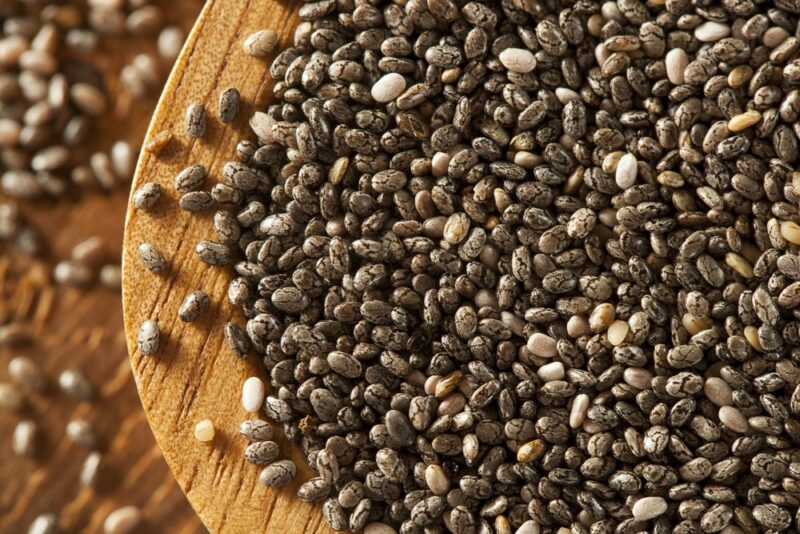 Chia seeds are tiny and have almost no flavor, yet they're a surprisingly potent ingredient. They do have plenty going for them, including a decent amount of fiber and protein, along with plant-based omega 3s and plenty of nutrients.
Chia seeds have another fun feature too – they swell up when they're in water. They end up with this type of gelatinous texture, which makes them a great addition to desserts. You can even use them to make healthy and delicious chia seed puddings.
The little seeds are also relatively low in calories and fat, so they're ideal when you're trying to lose weight.
Soybeans And Soy Products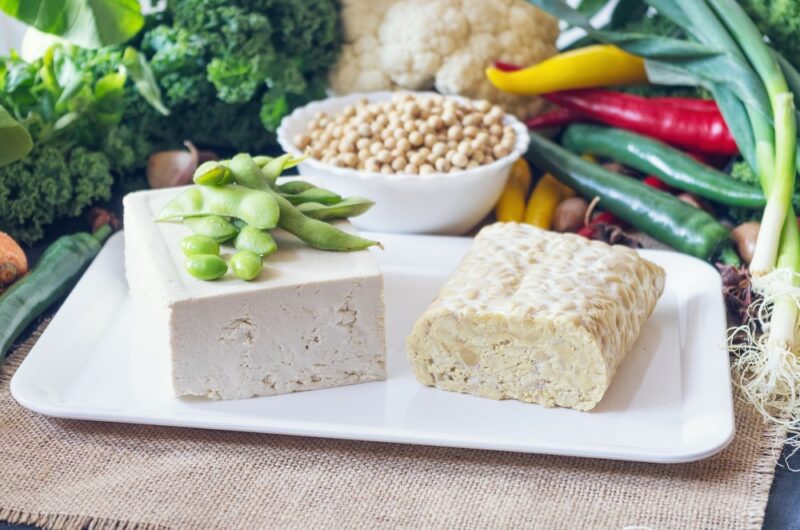 Here's where things start to get interesting. Soybeans are often included on lists of alkalizing foods, along with soy products, like tofu and tempeh.
This is incredibly helpful, as soy is a common vegan source of protein and an easy one to rely on. What could be simpler than swapping out the meat in your recipe for tofu or tempeh instead?
However, not all lists agree. While legumes like soy are often seen as being alkaline-forming, some people classify them as acid-forming instead.
If you're concerned about the distinction, it's best to stick to tempeh and tofu. Because these are both fermented, they have a stronger alkalizing effect than non-fermented soy products.
Beans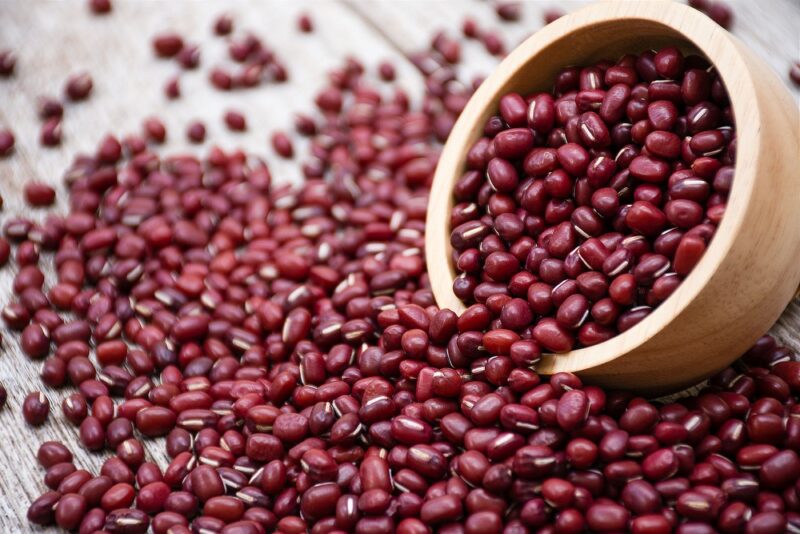 Some of the same concerns about soybeans apply to other beans too. So, you'll sometimes see them classed as alkaline and sometimes as acid-forming instead.
Most of the time, though, beans are recommended on an alkaline diet. They're exceptional as a plant-based source of protein, providing you with plenty of nutrients at the same time.
Besides, it would be pretty difficult to meet your protein needs with just ingredients like nuts, quinoa, and chia seeds. You're going to need some more substantial options as well.
Hemp Seeds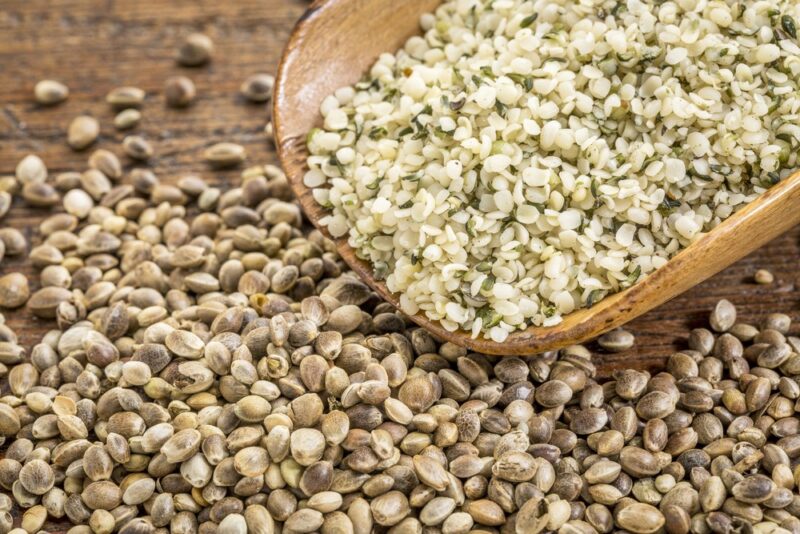 Hemp seeds are becoming increasingly famous as a nutrient-dense source of protein and fiber. They also contain plenty of healthy fats, nutrients, and interesting plant-based compounds.
Some of the compounds in hemp seeds could even help with your heart, blood sugar levels, and keep your brain functioning well. Hemp seeds are easy to use as well, especially if you focus on the shelled version (sometimes called hemp hearts), which are soft and have a mild nutty flavor.
You can also find hemp protein powder. However, because this has been processed and may contain additives, it may not be alkaline as hemp seeds on their own.
Eggs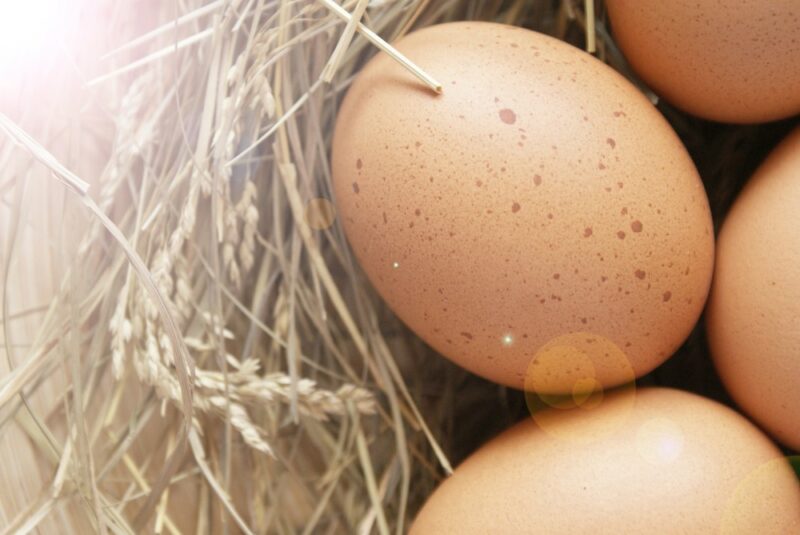 Eggs are another complicated one. They're often entirely cut out of alkaline diets, along with dairy products and meat.
Yet, egg whites are naturally alkaline, with a higher pH than most other types of food. The yolk can be alkaline too, although not as strongly.
These effects may change if you're allergic or sensitive to eggs. In such cases, you may experience acidity as a side effect.
Focusing only on egg white is the best approach, as this is the most alkaline part of the egg. The alkalinity also increases as the egg ages, which is great news if you're not buying freshly laid eggs.
Even so, you'll see plenty of lists suggesting that you need to avoid eggs entirely. Such controversy is common, particularly as the pH of eggs varies over time and depends on the part of the egg you're looking at. You'll need to decide for yourself whether eggs are a good fit for your diet.
Whey Protein Powder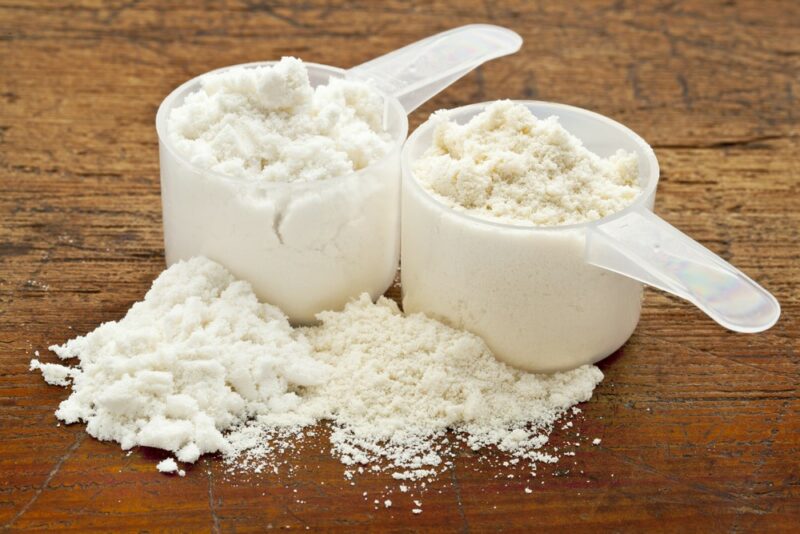 Whey is another highly controversial entry. Many people classify whey as being acidic, which isn't surprising, as it is derived from milk.
Despite this, whey protein powder often shows up on lists of alkalizing proteins. This is partly because it is less acidic than most other protein powders. The acidity is also low enough that you should be able to use whey protein powder on an alkaline diet, as long as you don't go overboard with it.
Chickpeas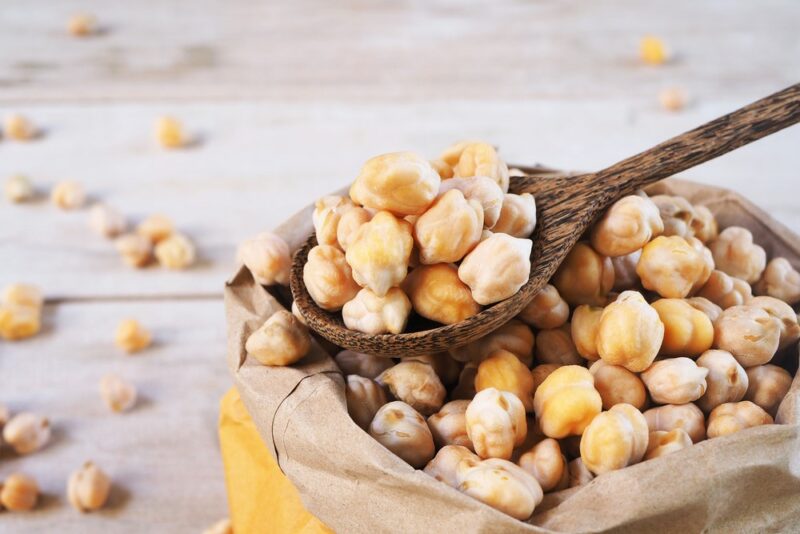 We can't forget about chickpeas. This legume is most famous for its role in hummus, although it can be used in plenty of other ways as well. Hummus is actually a fantastic choice if you're following an alkaline diet, as you're normally dipping vegetables into it and these are alkaline too.
You can experiment with other uses of chickpeas too. For example, roasted chickpeas have a similar crunch to nuts, but are lower in fat. This can be helpful, particularly if you tend to overdo it with nuts.
Do You Need To Avoid All Acidic Foods?
The science behind the alkaline diet is shaky, to say the least. For one thing, your body tightly regulates pH, so your diet won't have that much effect on whether your blood is acidic or alkaline (thankfully, as there are very good reasons for closely regulating pH).
There's also little evidence that the alkalinity or acidity of food actually influences your health.
Instead, most health benefits of an alkaline diet may simply come from the fact that it relies on many healthy foods, including plenty of fruits and vegetables (which is why most alkaline foods are also vegan friendly). You're generally avoiding processed foods too, which has to be good for you.
However, there aren't that many powerful alkaline protein foods. There are even fewer if you take all the debatable ones off the list, like Brazil nuts, lentils, and other legumes.
To get enough protein every day, you might need to get creative. One approach is to have a diet that is mostly, rather than exclusively, filled with alkaline foods. This still gives you an alkaline focus, while making sure you get enough protein and all the nutrients that you need.