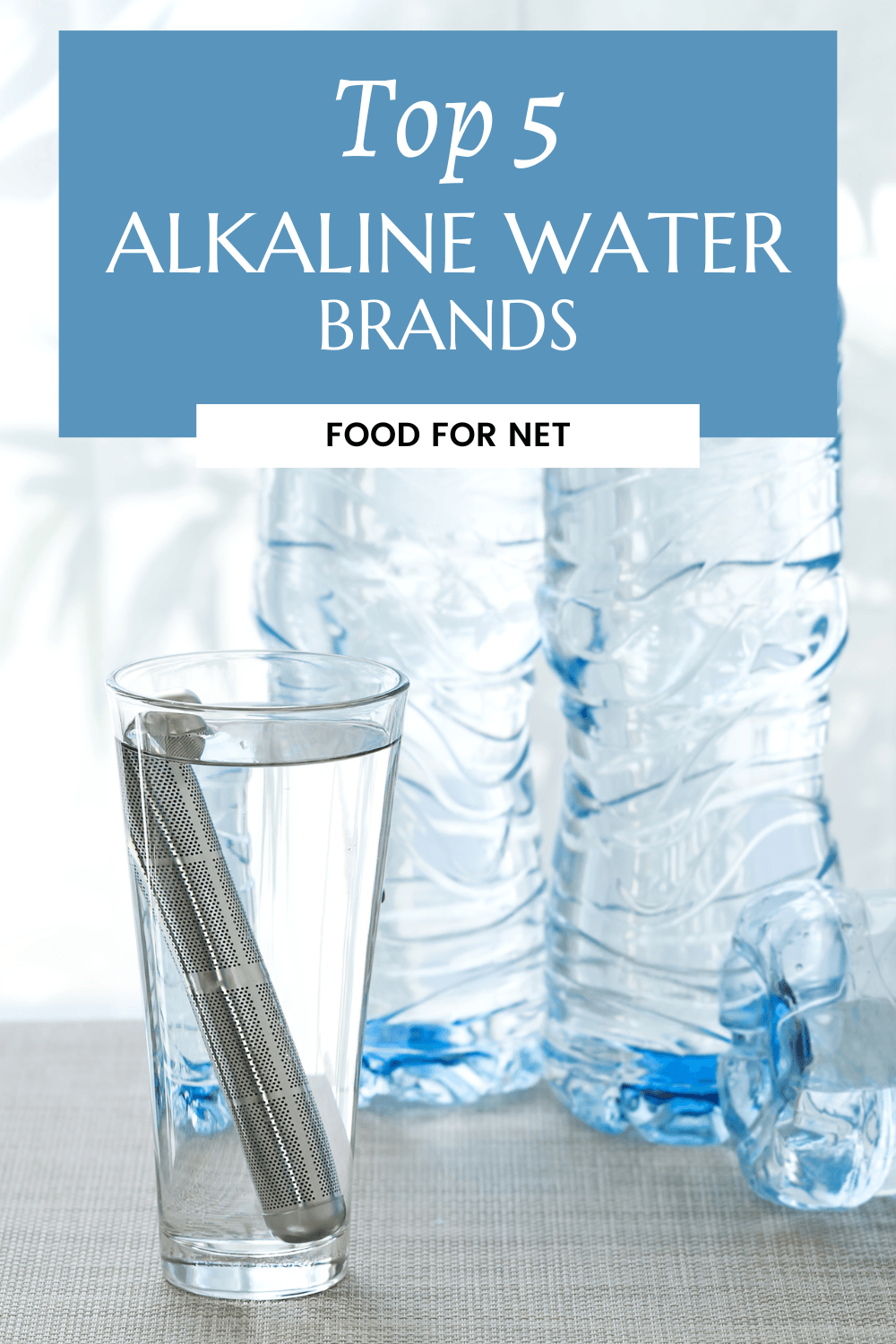 We all know that water is essential – but what many don't think about is how many different types of water there are out there. You've got regular tap water, filtered water, and fresh spring water, to name a few. Among these are also many sources and brands to choose from. Alkaline water is another option – one that may come with some surprising health benefits. These benefits are heavily debated, but either way, you're getting hydration and all the goodness of water. You'll also want to choose the best alkaline water brands, as the various products aren't all equal.
While alkaline water is still being studied, some signs already point to effects like better detoxification of the body and improved bone health. It's also a natural antioxidant capable of reducing harmful radicals in the body. Regularly drinking alkaline water may also help reduce certain risks often associated with heart disease and reduce blood pressure. Of course, it also helps with the pH in your urine and perhaps the rest of your body.
Another interesting benefit is the effect it can have on mental clarity and your overall immune system. With so many potential health benefits, many people opt to drink alkaline water all the time. However, it's important to note that some people experience nausea after drinking too much. It can also reduce your overall stomach acidity if you're not careful, and it's often lower in minerals than other types of water. It's important that you're aware of these factors and balance your water intake accordingly.
The Best Alkaline Water Brands
1. Essentia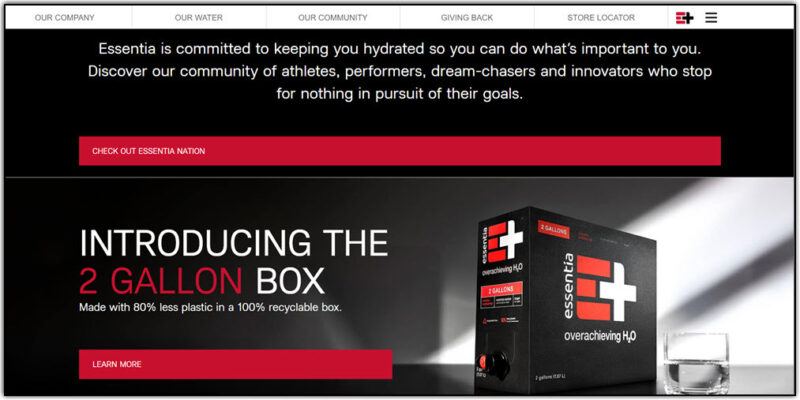 Essentia offers premium ionized water at a pH level of 9.5 or higher. This water is said to have a cleaner, smoother taste and offers even better hydration and energy than regular water. Essentia has been around since 1998 when founder Ken Uptain tried alkalized water in Japan and felt an immediate difference.
He was immediately committed to bringing the water to the United States and beyond. He's since created his own proprietary process and exclusive technology, including a healthy mineral blend that's added to the water.
Today, the water is found in thousands of retail locations and can be ordered online. They also offer a two-gallon box of water if you know you want lots. This uses much less plastic and the box itself is entirely recyclable. It's less packaging for you to deal with and it's better for the environment!
2. Core Hydration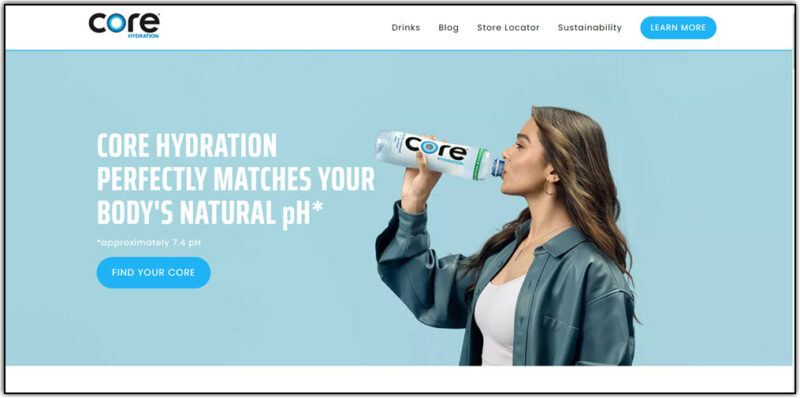 Core Hydration is a unique company that's dedicated to those with a healthy and active lifestyle. Their innovative product is designed to enhance your hydration while conveniently fitting into your life. They're also committed to sustainability as they transition to 100 percent recycled plastic bottles. They explain the whole recycled plastic process and what it means to them on their website if you're interested in learning more.
The water is ultra-purified and enhanced with minerals and electrolytes, in addition to offering a balanced ph. The bottle itself has an ergonomic design with a wide mouth, fitting easily into an on-the-go lifestyle or a busy day. There also have several different bottle sizes available, perfect for anything from quick runs to a full day outside.
Their water is designed to help you maintain a healthy and active lifestyle, but so is their website! They have a fantastic blog with all kinds of tips and information on improving both your physical and mental health. There's also details on fun activities, cool tourist spots, and fun new shows – there's a little something for everyone!
3. Icelandic Glacial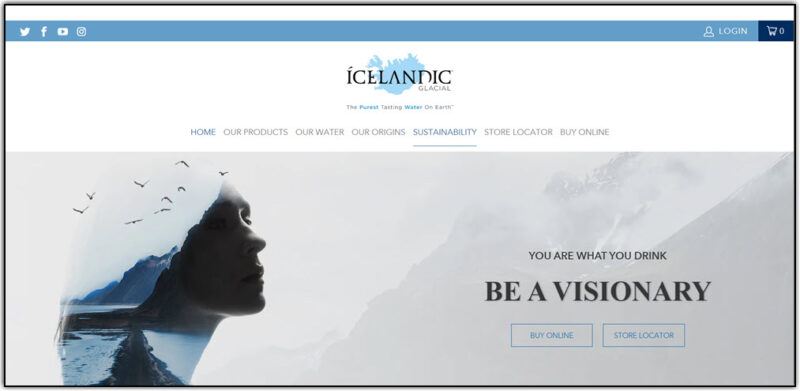 Icelandic Glacial is a special brand of pure, fresh spring water that's naturally alkaline! It goes through a natural lava rock filtration system, leaving it with a pH level of 8.4, with no intervention whatsoever. It's also about as pure as water can get. It comes from one of the world's cleanest, purest ecosystems in Iceland.
Icelandic Glacial water was also the first bottled water in the world to be certified carbon neutral for both its product and operations. This means their water is healthier for you and healthier for the planet!
In addition to offering some of the best-bottled water around, they have a sparkling version and some fun flavors! Sparkling water is great for enjoying a different texture or for making mixed drinks or fruit infusions. The sparkling water also comes in five flavors, including lemon, lime, blood orange, lemongrass, and of course the classic, plain sparkling water.
All of the flavors contain zero sugar and zero calories – the water uses authentic, natural ingredients to remain as clean and healthy as possible.
4. Evamor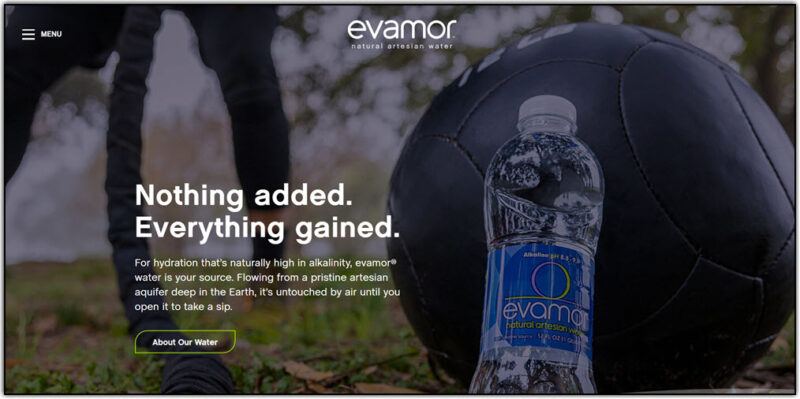 Evamore is a brand of healthy, alkaline water that likes to keep things simple. Their look and packaging have been chosen because their goal is simple: to help you stay hydrated and maintain a balanced pH. They're also another brand that sources naturally alkaline water.
This water comes from an artesian aquifer within the earth – meaning it doesn't even touch air until the moment you open the bottle. That's about as clean and pure as it gets. The water in their bottles begins as rain or snow on the Appalachian Mountains. It then goes underground where it's filtered between layers of rock.
Once it's gone through its natural process, its pH level is around 8.8-9.1. Evamor is a long-standing family-owned company that is passionate about getting clean, healthy water to you. They don't mess with it, they don't overprocess it, they just bottle it.
The bottles are available as singles in various sizes or you can get them by the case. They also have a great blog where you can learn more about their unique water and even find some fun tips on using it. There are fun summer recipes like popsicles and cocktails.
5. Bai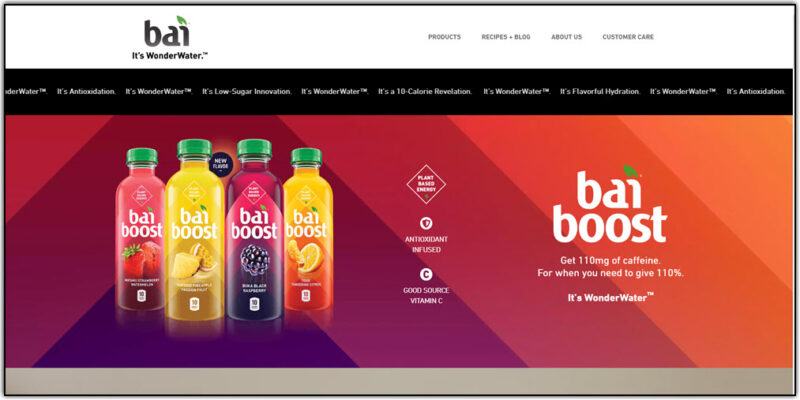 Bai Alkaline Water is the brand with perhaps the most variety. Their water is not only alkaline but it offers an antioxidant boost as well. They have all kinds of berry infusions and other tasty options. They don't call it "wonder water" for no reason – there are also some alkaline water drinks with a small amount of caffeine for a nice energy boost.
Lastly, they also have a selection of sparkling alkaline waters! These are crisp, carbonated drinks with only five calories and a strong, vibrant taste. The available flavors include things like pineapple lime, coconut, blood orange, grapefruit, and more. They come as single or in a variety pack if you can't pick or want to try something new!
In addition to antioxidants and sometimes caffeine, these drinks also contain a small amount of vitamin C, around eight grams of carbs, and just one gram of sugar. These drinks are a healthy and tasty way to balance your pH level, get some antioxidants, and up your energy all at once!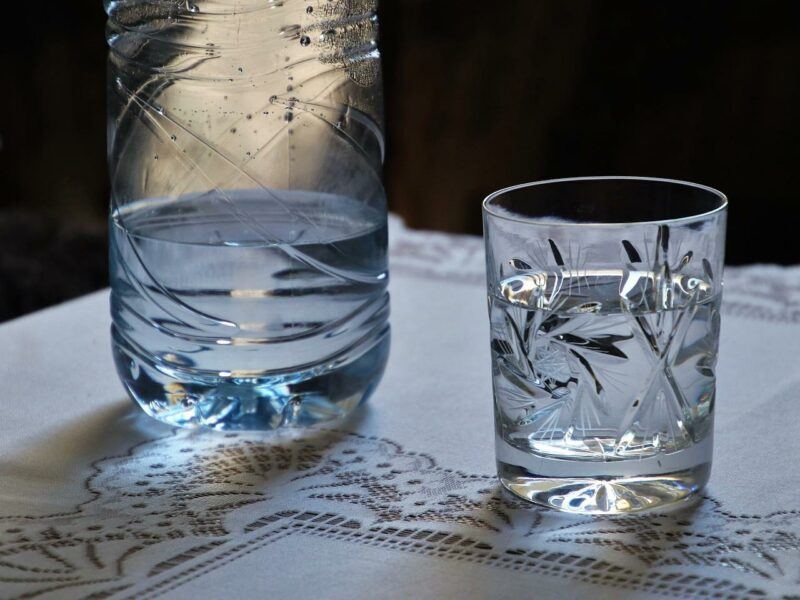 How to Make Alkaline Water at Home
If you're excited about the benefits of alkaline water but would rather avoid buying it by the bottle – it's possible to make your own! There are a few different ways to do it so you can take your pick based on your available resources and budget.
Baking Soda
This is perhaps the easiest method. It requires only water and baking soda, and a little time. Start with eight ounces of water and add just one-eighth of a tablespoon of baking soda. Less is more here and it's important you don't exceed this amount. Doing so could throw off the electrolyte balance in your body.
Stir the baking soda in your water until it's fully dissolved before drinking. If you want to be sure you've done it right, you can always test the pH before drinking. Test strips are pretty easy to find. There are plenty of options, such as this popular one from Amazon.
Lemons
This seems counterproductive since lemons are acidic, but their juice actually has the opposite effect – it alkalizes your body! You'll need a lemon, half a cucumber, and a quarter cup of fresh ginger root. Mint leaves are optional for extra flavor.
Wash the ingredients, chop them up, and leave them submerged in water overnight. In the morning, strain the water and drink it throughout the day.
Devices
You can also get devices like a filter pitcher or even a water ionizer that alkalizes water for you automatically. These are the pricier options but they're certainly more convenient.
Natural Springs
If you want to go the most natural route possible, you can always try tracking down a natural spring near you. These are often easy enough to find, many are verified safe, and some are even known to be alkaline. If you're not entirely sure, you can bring some test strips to the spring and see for yourself!