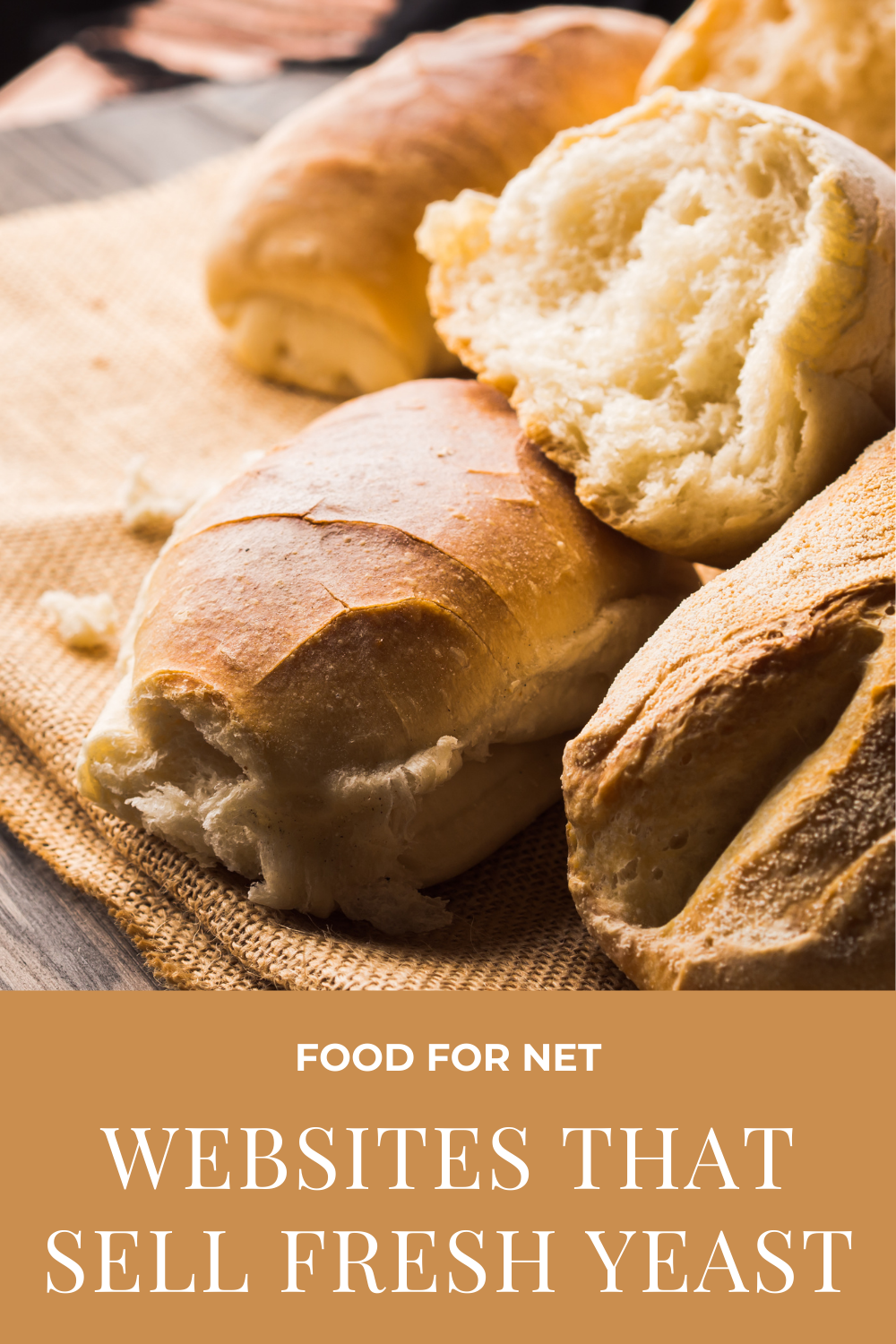 It's fairly common knowledge that yeast is a crucial ingredient when baking bread and many other baked goods. It's what makes the bread rise and get fluffy, so you really can't go without it. Unless you're cooking bread yourself though, not much thought tends to go into yeast and the many different forms it takes.
Perhaps the easiest, quickest, and most convenient is dry or instant yeast. This stuff is easier to handle, easier to use, and lasts much longer on the shelf. However, if you're able to use fresh yeast, there are benefits that make it worth the extra effort.
Many people say that using fresh yeast produces a better texture and flavor in the final product. If you're picky about how your bread tastes, then fresh yeast might help you enjoy it more. It's also usually less processed and therefore a little healthier and more natural for your body.
Instant yeast is fairly easy to find in grocery stores if you need some quickly. But, if you want to try your hand at cooking with the fresh stuff, you're probably better off to buy fresh yeast online. Especially considering its rather short shelf life, buying online ensures you'll get it fast and as fresh as possible, rather than something that's been sitting on the shelf for a few days already.
This is the same reason why it's often best to buy fruit, vegetables, seaweed, and spices online too. Plus, you can pay close attention to the company that you order from to make sure that the products are of high quality.
Where to Buy Fresh Yeast Online
Lesaffre Yeast Corporation
Fabko
Kitchen Kneads
Rockland Kosher
1. Lesaffre Yeast Corporation

Lesaffre Yeast Corporation is partnered with Red Star and together, they have been bringing premium, high-quality yeast, and other ingredients to the baking industry since 1853. Their experience, knowledge, and expertise have made them a leader in the industry, producing a well-known and widely respected brand of products.
While their selection is already impressive they are still constantly working to improve their product line and bring more ingredients to the table that solve the ever-evolving challenges involved with baking. They offer conventional, certified organic, and non-GMO ingredients to cater to all diets and lifestyles.
They work with commercial bakers across the artisan, wholesale, foodservice, and retail markets across North America while also offering a selection to individual home bakers. Their yeast alone comes in many forms including fresh, dry, deactivated dry, and instant. They also offer a selection of malt products, bases, chemical leaveners, sours, and replacers. This should cover the basic baking needs of any establishment.
They also offer a selection of fresh, ready-made products like bread, cookies, cakes, rolls, buns, croissants, pizza, and more.
Wholesale and retail customers can request product samples and/or place an order by getting in contact with the company and discussing details. Individual customers can purchase available products through their online grocery store which can be found on the website. They ship internationally.
2. Fabko

Fabko began in 1996 as one store in Brooklyn, New York. From the beginning, they have specialized in the sale of premium European food, focusing on classics and staples from countries likes Hungary, Poland, Czech Republic, Germany, Romania, Slovakia, and more.
While they work to import the best of the best from these countries, they also offer fresh baked goods, sausages, and other foods that are made professionally at their location in the United States. Over the years, they have developed immense knowledge of the foods and cultures of the countries they source from. They use this as they work hard to offer a diverse selection of products that are fresh, delicious, and authentic.
They have gone from a single store to shipping their products nationwide, making their unique selection available to the whole country. They offer everything from cold cuts and sweets to a wide variety of grocery products and gourmet options like perogies, crepes, and other classic European dishes.
They also have a selection of fresh, raw ingredients like their fresh compressed yeast which is sold by the pound.
To round out the cultural experience they strive to offer, they have a selection of non-food items like house care, cooking accessories, and Hungarian kettles. They also have a line of rose oil Bulgarian cosmetics such as exfoliating gels, anti-aging serums, body lotion, day creams, and more – all featuring Bulgarian rose oil.
3. Kitchen Kneads

Kitchen Kneads is a company run by an entire family of passionate cooks and bakers. They started in 1973 and their mission has always been to spread joy and create connections through their love of cooking. While they always work to maintain their passion and integrity, they're also hard at work improving their company and product line to evolve with the industry.
Once they expanded and began selling on the internet they quickly gained a well-deserved reputation as a quality, go-to resource. They continue to sell products locally at their home base in Utah, but they offer everything online as well with shipping available nationwide. If you're local, their store also offers cooking and baking lessons to the community. This is part of their mission to make themselves a comprehensive resource for all things cooking and baking – something that goes beyond the ingredients.
Their selection of cooking and baking ingredients includes flours, food coloring, grains, herbs, spices, oils, salts, and yeasts. Their yeast is available fresh or dry/instant and sold by the pound. If you're new to yeast or unsure how to use it fresh, the website has some information and guidelines to help you get started.
To align with their efforts to be a complete cooking and baking resource, they also sell several appliances and kitchen tools on the website. Lastly, they also have an extremely useful blog with all kinds of great information.
They have articles on a wide range of topics including essential oils, fair trade foods, general information, healthy eating, and much more. They also offer recipes for pretty much all areas of cooking or baking – breakfast, lunch, dinner, snacks, and dessert.
4. Rockland Kosher

Rockland Kosher is the largest kosher supermarket in Rockland County, New York. It's well-known for its amazing quality, a large selection of fresh and delicious kosher foods, its great price, and its excellent service. They strive to offer as wide of a variety as they can, carrying all kinds of kosher meat, fish, and sushi all cut just for you in-store. They also partner with a kosher bakery to bring you whatever kosher bread you might want.
They've taken this experience online as well, offering upwards of 40,000 products through their online store. In addition to basics like meat and fish, they have a huge selection of other grocery items and several cooking and baking ingredients as well – including yeast.
Their selection of yeast is impressive, offering fresh, dry, instant, rapid rise, and active yeast, with multiple brand options for each type. This way, you have a huge selection and you can browse and choose what works best for you. It also means that if one brand ever goes out of stock, there'll still be a backup option for you if you can't wait.
In addition to food, they also have a huge selection of household, baby, beauty, and personal items. You can find all your basics at Rockland Kosher, for food and daily life.
All of their products are shipped nationwide, with shipping costs based on the weight of your order. You also must order a minimum of $40 when shopping online.
Things To Consider When Buying Fresh Yeast Online

Yeast isn't an ingredient that many think about until they start doing a lot of baking on their own at home. Not many consider how many different forms it can come in – fresh, dry, active, etc. Each of these has its purpose and fresh yeast isn't always the easiest to work with, so consider these things before you buy fresh yeast online:
How It's Shipped
If you can, look into how the yeast is packed up and how fast it's shipped after you order. You want to make sure the yeast is going to stay fresh and in one piece during transit as it has a very short shelf life. Some companies will also freeze it before shipping if you live very far away. This doesn't necessarily affect its quality or freshness once it thaws, but some customers may prefer it not to be frozen.
Your Experience
While fresh yeast offers several benefits over dry or instant, it is a little more difficult to handle and work with. It also doesn't last very long and should be used within a couple of weeks of receiving it.
When buying yeast, consider your intentions for it and your experience level. If you're new to it but determined to learn, try finding a website that offers recipes, instructions, and guidance. If you're not confident in your abilities, instant or dry yeast is certainly easier and more convenient. Perhaps try practicing with around of dry yeast before trying to work with fresh.
Other Products
If you're ordering fresh yeast to do some baking, chances are, you're going to need some other ingredients, too. If you require several things, it's probably easier to buy them all in one place. Look at what else the company has to offer and see if it covers everything you need.
Some grocery stores may or may not have everything on your list, but specialty yeast/ingredient companies probably will.