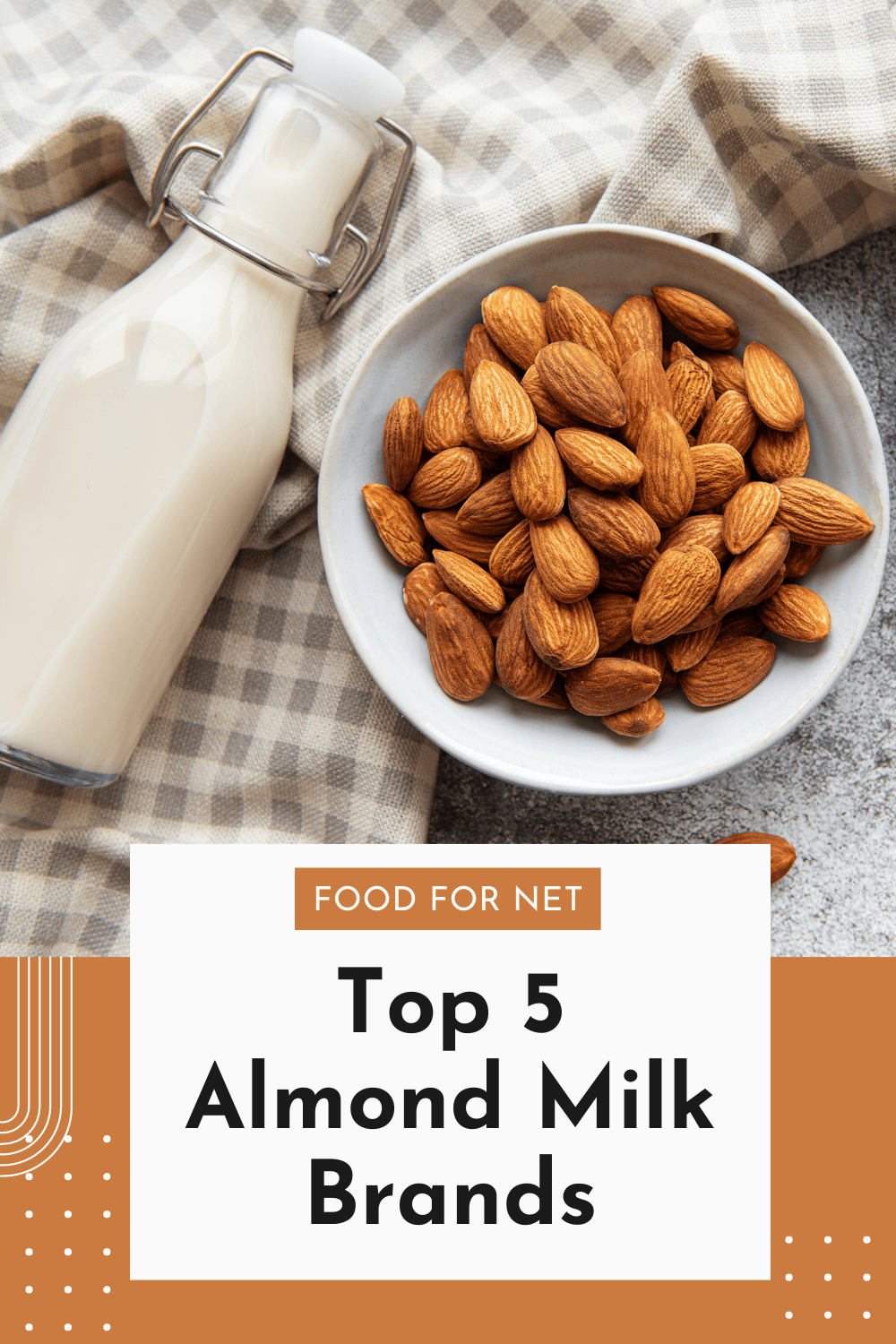 Plant-based milks have taken the world by storm in recent years – with almond milk being at the forefront. The idea of a dairy alternative began with soy in the limelight, but concerns over the health effects of soy grew quickly and people remain divided. Almonds, however, are a universally healthy food and almond milk quickly became the most common dairy milk alternative. The best almond milk brands make a high quality milk with few, or even no additives.
It's been followed by many other plant-based milks including cashew, oat, rice, and more (which also act as useful almond milk substitutes). But, almond milk always prevails as the most sought-after. Almonds have lots of protein, healthy fats, and other nutrients so it's no surprise it's so popular among health-conscious milk-lovers.
Regardless of whether you go for the best almond milk brand or another plant-based alternative, there are many benefits to both yourself and the planet.
While dairy milk has some nutrients and benefits, there are also some risks and concerns when it comes to dairy. Many people's systems don't handle it well, it can cause acne for some, among other issues. Many people also call into question the way the cows are treated and what they're fed – leading to both health and ethical issues.
There are many good and compelling reasons to switch to plant-based milk. There are so many options out there, though, that it can be hard to know which ones are best. The following brands are a good place to start as they have a good track record of producing healthy and tasty options: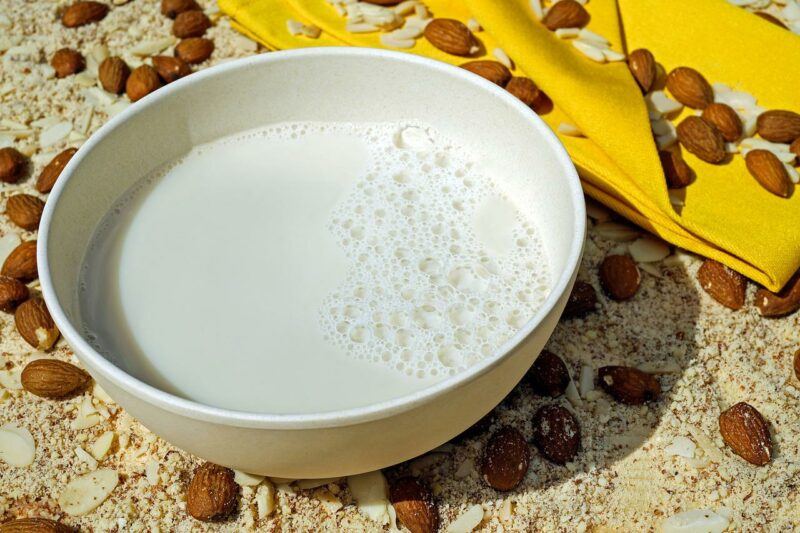 The Best Almond Milk Brands
1. Silk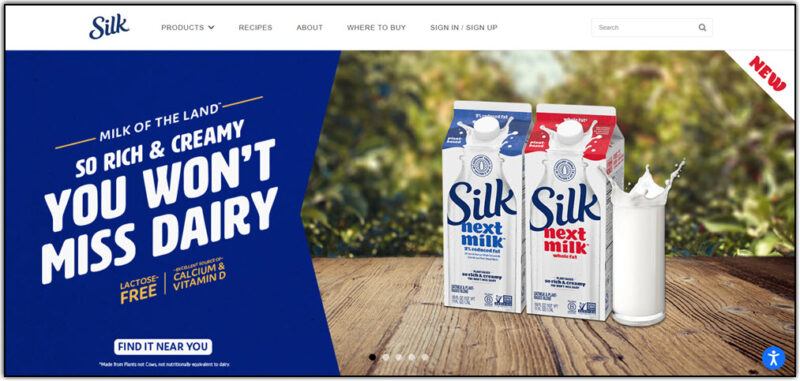 Silk was originally known for its soy milk product – which is how they got their name, by combining "soy" and "milk." Soy milk was at one time a hugely popular dairy-free milk alternative as it was, for the most part, the only option available. Over time, though, many other alternatives have been developed, mostly derived from different nuts, though oat milk is popular as well.
Among these many alternatives, almond often stands out from the crowd as one of the healthiest and tastiest options.
So, Silk followed suit and developed a whole line of dairy milk alternatives, of which their almond milk has become quite the household name. Their almond milk comes unsweetened, sweetened, and vanilla flavored. You can also get it extra creamy and chocolate flavored.
The original unsweetened version comes with zero added sugar and is a great source of calcium and vitamin E. It only has 30 calories per serving along with less than one gram of carbs, and no added sugar.
2. Earth's Own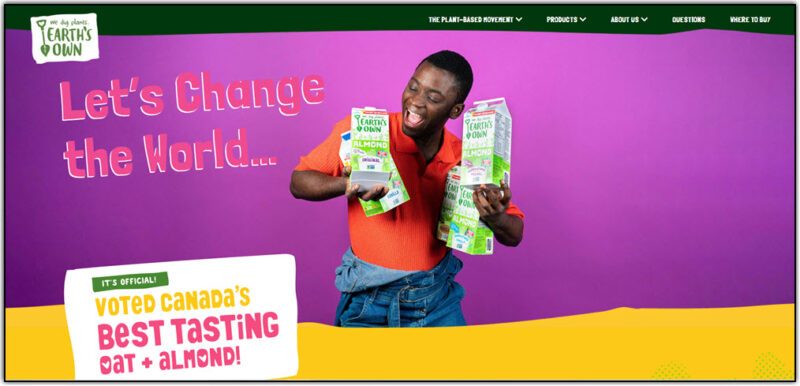 Earth's Own is another brand well-known for producing tasty, good-quality plant-based milk alternatives. Not only are their recipes clean and healthy but both their oat and almond milks have been voted best-tasting in all of Canada. They are also passionate about creating a healthy product and they care about the planet. Their nut milks use less water and less land while producing fewer emissions than dairy milk.
They also take it one step further and really put their money where their mouth is by funding and helping to grow other plant-based start-ups that they believe also contribute positively to the cause.
Their almond milk is non-GMO, soy-free, vegan, gluten-free, and of course – dairy-free. The ingredients list is short and sweet, containing real almonds, sea salt, filtered water, natural flavor, and a series of vitamins and minerals.
Each serving has 60 calories, one gram of fiber, one gram of protein, only three grams of fat, and nine grams of carbs. Among the vitamins and minerals is a very strong presence of B12 at 42 percent of your daily recommended intake.
3. Blue Diamond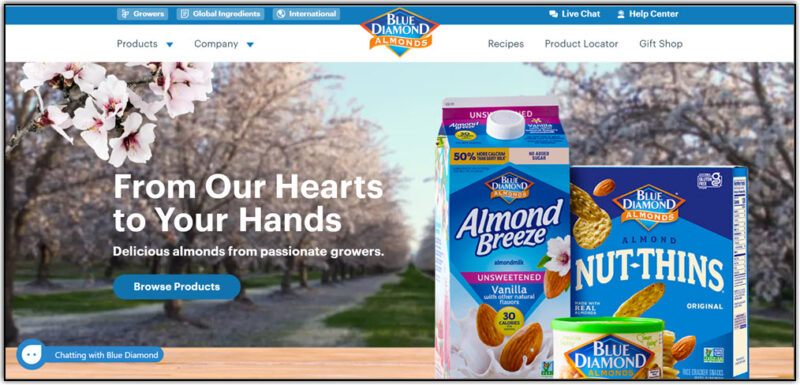 Blue Diamond has a wide range of products, and they were smart to add almond milk to the list as it began taking off. Theirs is a popular choice for a reason – it's both healthy and delicious. They use no artificial flavors and use only the best quality almonds they can find because the quality of the almonds will ultimately dictate the quality of the milk.
Their original almond milk has a good 50 percent more calcium than dairy and 46 percent fewer calories – this alone makes it a healthier choice, among other things. Each serving has only 60 calories along with only 2.5 grams of fat, eight grams of carbs, and one gram of protein. Its vitamin and mineral profile is strong, with strong levels of vitamin D, calcium, and especially vitamin E at 50 percent daily recommended intake.
The ingredients in their original almond milk include almonds, filtered water, cane sugar, sea salt, and a few other vitamins and mineral-derived ingredients. Other products include vanilla and chocolate-flavored almond milk, oat milk, and a variety of plant-based coffee creamers as well – made from the same great almonds as the milk.
4. Califia Farms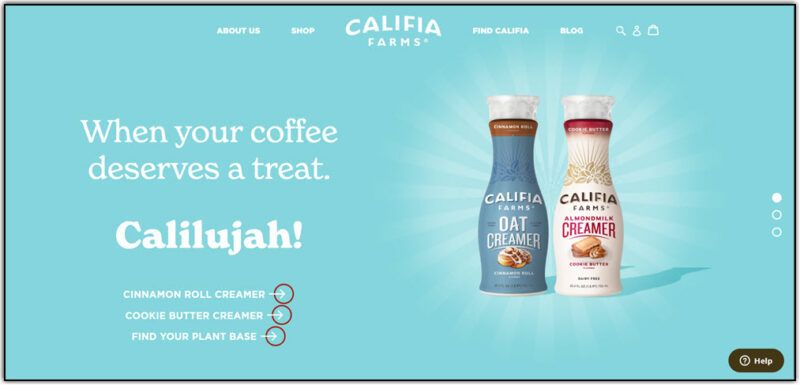 Califia Farms is well-known for its dairy replacements in the form of almond milk and beyond! Their oat milk is also quite popular and they carry a good selection of coffee creamers, juices, and their own delicious cold brew coffees.
When it comes to their milks, there are is plenty to choose from. They have almond, oat, and coconut milk with different flavors, levels of sweetness, and sugar content. You can get them extra creamy, unsweetened, and even some with boosted protein. If you like to buy in bulk and/or plan ahead, you can also get shelf-stable options. And if you can't pick, they also have an oat and almond milk blend!
The plain unsweetened almond milk is vegan, gluten-free, soy-free, kosher, and is put in BPA-free packaging. It has only 35 calories per serving along with three grams of fat, only one gram of carbs, zero added sugar, and a strong amount of calcium.
Their blog is also filled with a wealth of information, articles, education, and delicious and healthy recipes! Here, you can learn more about a plant-based life while finding some brand new cooking inspiration.
5. Malk Organics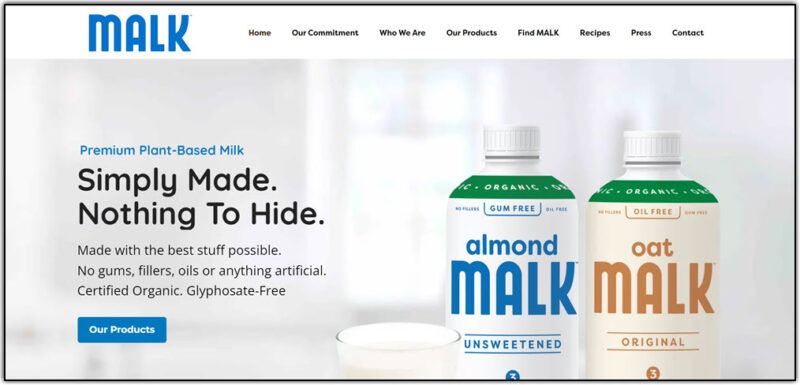 Last, we have Malk Organics, a collection of dairy-milk alternatives made with only the best ingredients possible. They use no gums, fillers, or anything artificial whatsoever. Everything is also certified organic and glyphosate-free.
The unsweetened almond milk contains 70 calories per serving, with two grams of carbs, 4.5 grams of fat, two grams of fiber, and four grams of protein. Not only is it a healthy and delicious formula, but this is higher in both fiber and protein than your average almond milk. The almond milk also has a delicious vanilla flavor.
Their oat milk is just as good and just as delicious, and it's available in original, vanilla, and chocolate flavors. Almond milk is a common smoothie additive, but they also suggest trying their milks in lattes, coffee, baking, hot chocolate, and even your morning cereal!
Almond Milk Health Benefits
In addition to being better for the environment and potentially less harmful than dairy, almond milk has many health benefits of its own that can be enjoyed if you drink it regularly. The best part is that these benefits come with very few health risks or potential concerns, unlike dairy which has just as many drawbacks as health benefits, especially if you don't know what the cows were being fed.
Higher in Calcium
The bone-building benefits of dairy milk are often touted as its biggest factor. While dairy milk does offer lots of calcium, almond milk can have even more (as it is often fortified with calcium). This will help younger people build bones, and if you're past that point in development, it may still be able to help strengthen your bones!
High in Antioxidants
Antioxidants are essential to the body for protection against free radicals. Vitamin E is a strong and powerful antioxidant that is quite prevalent in almond milk. This can help prevent serious conditions like cancer, strokes, and heart disease.
May Slow Cognitive Diseases
The strong presence of vitamin E can also help your brain. Studies have shown that enough vitamin E can lower the risk of cognitive diseases like Alzheimer's. It may also help slow the progression of such a disease, should one already have it.
Good Source of Magnesium
Magnesium is one of the four most common minerals found in your body. It's responsible for more than three hundred enzyme reactions and it helps control blood sugar levels in the body as well as your energy levels. Almond milk is rich in magnesium, whereas many other products have only small amounts of it, if any. Regular consumption of good-quality almond milk can help maintain the magnesium levels in your body and keep you nice and healthy.