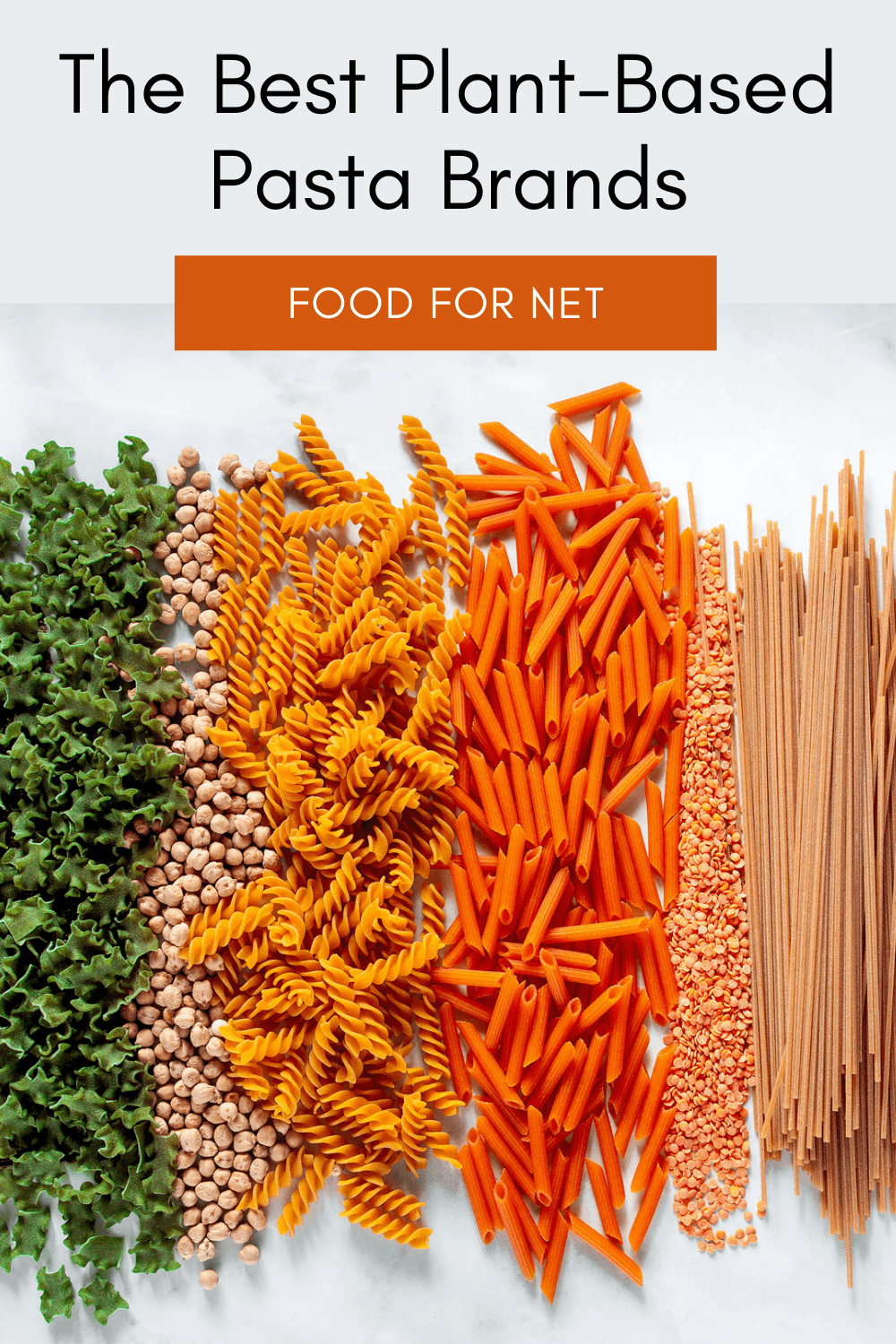 Pasta is versatile, delicious, and a comfort food for many. There are classics like spaghetti or mac and cheese, all the way down to more complicated pasta like those stuffed with cheese or twisted into fancy shapes. Many like their pasta warm and cheesy, others like it spicy, and some love cold pasta salad! Regardless, there's no denying that pasta is a popular dish and a common favorite, so it's no surprise there are so many diet and lifestyle-friendly options.
Regular pasta isn't gluten free or much of a "health" food in general. Many types are naturally vegan-friendly, but you'll need to check closely, as some types of pasta use eggs or other animal-based ingredients. Thankfully, there are plenty of options out there for those that follow specific diets or have certain intolerances. Gluten-free pasta is a great alternative for those who can't tolerate gluten, for example. Egg noodle pasta is another alternative with fewer carbs and more protein for those that want a healthier option in general.
Neither of these is necessarily ideal for those committed to a plant-based lifestyle, however, which is where plant-based pasta comes in. This pasta is made quite differently than any other type, but the effort is well worth it. With ingredients like beans and chickpeas, the pasta not only imitates regular pasta but it offers many nutrients that contribute to a healthy overall diet.
There are many fantastic plant-based pasta brands out there that mimic traditional pasta shapes and textures, but there is also plenty of poorly done pasta, so you must make the right choice. Below is a list of five good quality, highly-reviewed, well-loved options to get you started.
Best Options For Plant-Based Pasta
1. Banza Chickpea Pasta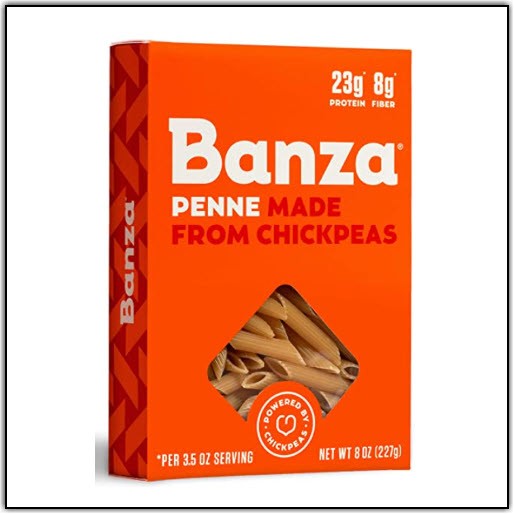 Banza's main goal is to get people to eat more chickpeas and beans in general. Both ingredients are extremely good for your health and very eco-friendly, and yet so many people don't eat them regularly.
On the surface, chickpeas may seem boring and uninspired, which is why Banza set out to turn chickpeas into some of your favorite foods and treats. This includes pizza, rice, and of course, pasta. Not only have they created plant-based versions of these popular products, but they're much healthier. Compared to regular pasta, Banza has 1.5 times more protein, 25% fewer net carbs, and three times more fiber.
Their pasta lineup includes penne, rotini, elbows, rigatoni, shells, wheels, ziti, lasagna, spaghetti, and much more! Their variety is impressive and allows you to make pretty much any pasta dish you can think of. They cook up just like regular pasta, take about the same amount of time, and follow the same process!
2. Barilla Red Lentil Pasta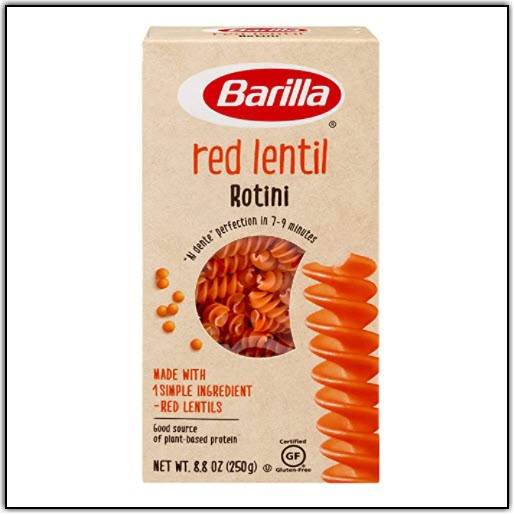 Barilla is a well-known pasta company that you'll often see on the shelves of regular grocery stores. But, they've listened to their customers over the years and have produced a plant-based version of their product using red lentils. Their red lentil penne is the most popular as it is incredibly diverse and tastes so much like the original, it's hard to tell the difference, in taste at least.
Since it's made entirely from red lentils, the pasta does have a red color to it which is a fun, unique touch. Fun fact, "Penne" means "pen" in Italian and the name for this particular shape of pasta was inspired by old-fashioned ink pens.
Barilla's penne is ridged which makes it ideal for sauces with cheese, oil, or butter bases. Red lentils are a great source of protein and fiber, meaning this pasta is, too. It's certified gluten-free and non-GMO. If you're stuck on what to make, Barilla has a ton of recipes on their website to get you started or to help you expand your pasta horizons!
3. Explore Cuisine Edamame Pasta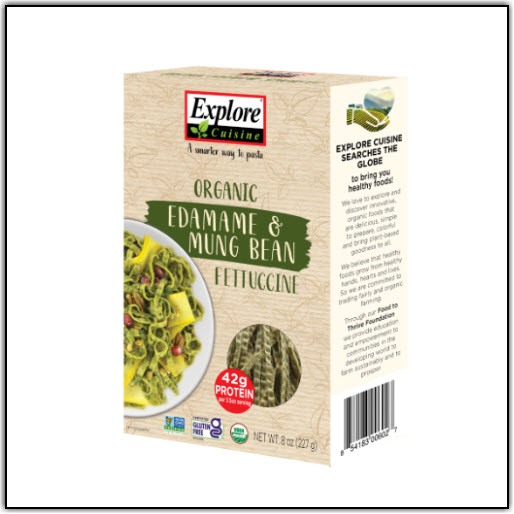 Explore Cuisine's Edamame Pasta is a little different, made from both edamame as the name suggests, and mung beans. Mung beans are underrated and often overlooked but they are incredibly healthy. One serving of Explore Cuisine's fettuccine made with mung beans and edamame contains an impressive 42 grams of protein.
Their mission is to create authentic rice and pasta that are tasty, healthy, and vegetarian/vegan friendly. Other ingredients in their products include chickpeas, spirulina, green lentils, and more. All of these things come together to create a wonderful medley of nutrients in a way that tastes just like regular pasta.
If you're unsure how to use these ingredients, Explore Cuisine has a super convenient recipe section on its website that can be sorted by ingredient. It'll help you pair other foods and ingredients with the different types of pasta to create the most amazing meals!
4. The Only Bean Black Bean Spaghetti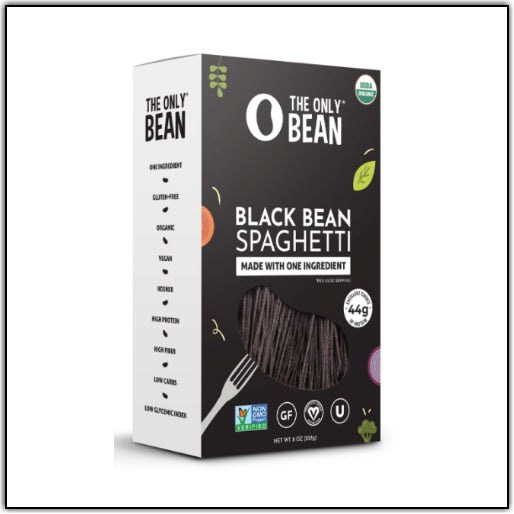 The Only Bean uses nothing but black soybeans to create their delicious and popular black bean spaghetti. Not only is this pasta super healthy and delicious, but it's actually black in color which can be fun – especially if you want to make a Halloween dinner!
It's an amazing source of protein with an incredible 44 grams per serving, along with 18 grams of fiber, low carbs, and low calories – all made with just a single ingredient. It's also enriched with vitamins and minerals like iron, zinc, calcium, B-vitamins, and vitamin D.
The Only Bean has other pasta options available including noodles made from edamame and regular, organic soybeans. They also offer tasty, roasted edamame beans themselves as a healthy snack.
Their products are certified organic, gluten-free, non-GMO, and certified vegan! This makes them available to a wide variety of customers following all kinds of different diets or lifestyle choices.
5. Natural Heaven Palm Hearts Spaghetti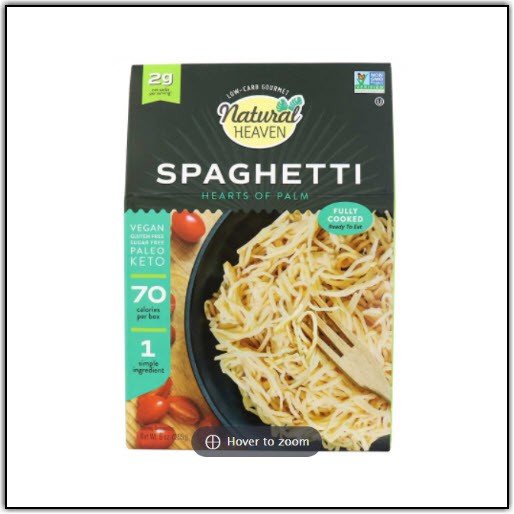 Also going in a unique direction is the Natural Heaven Palm Hearts Spaghetti. This plant-based pasta is made from palm hearts and in addition to being plant-based and vegan, it's gluten-free, sugar-free, paleo, and keto-friendly.
As plant-based pasta goes, it's among the lowest in carbs with only two net grams per serving. It also contains 0 grams of fat, 0 cholesterol, and it's very low in sodium. It's also low in protein with only one gram per serving – but it's still not a bad trade-off if you're looking to keep carbs down or want some keto or paleo-friendly pasta, which isn't always easy to find.
The company also practices sustainable harvesting techniques in a bid to be kind to the earth and eco-system, while maintaining a high standard of quality and health in the final product. The products are then hand-cleaned and packaged to further ensure authenticity and quality.
In addition to being low on carbs, this pasta is also among the easiest to make. You can make it on the stovetop in four or five minutes, or use the microwave and have it ready in just one minute! It's great for taking on the go or making a quick lunch at work. The pasta mixes well with many different sauces so you can use your favorite or mix it up.
Vegan Plant-Based Pasta Recipes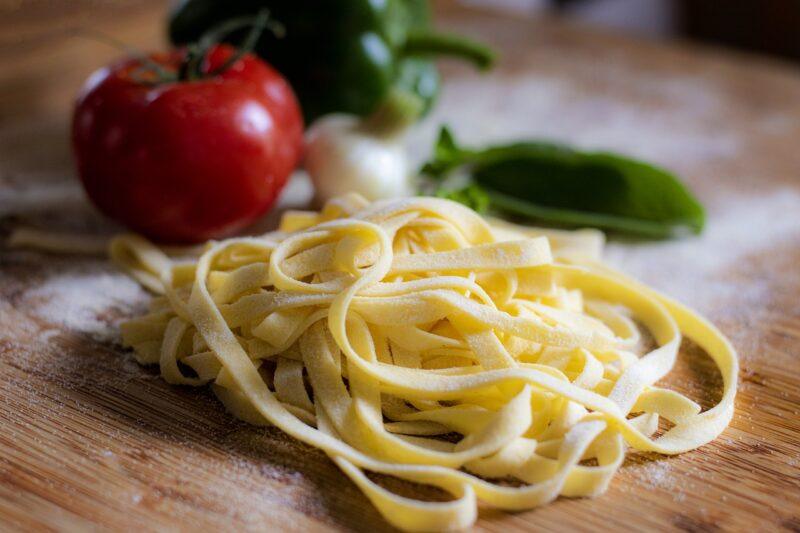 Plant-based pasta is a great way to start off a healthy, entirely vegan meal, but it's not the only thing you need! Most pasta recipes call for a variety of sauce and/or other additives. These pieces aren't always vegan and it can be tough to find or think of vegan substitutes.
Therefore, it's usually easier to find a nice vegan recipe, to begin with! The following are some well-thought-out, good quality, tried-and-true recipes that will satisfy any pasta-loving vegan!
Vegan Fettuccine Alfredo
This creamy and delicious vegan version of fettuccine alfredo is just as decadent and mouth-watering as the original, and it's much healthier! The sauce is made from cauliflower and cashews, giving it an amazing texture and making it nice and filling. The cashews also give it much more protein than most pasta sauces!
The default here is, of course, fettuccine pasta but you can use any vegan or plant-based pasta you want and it'll still taste amazing!
Vegan Mac and Cheese
Mac and cheese is another staple that many don't want to go without no matter what diet or lifestyle they've chosen. The good news is that if you've gone vegan, you don't have to!
This delicious recipe features cauliflower for texture and carrots for the classic yellow color as well as a nutrient boost. It takes just under an hour to make and contains many other healthy ingredients such as tofu, apple cider vinegar, and vegan butter.
The optional tahini drizzle contains vegan yogurt and tahini for some protein and the addition of salt and garlic adds a tremendous amount of flavor to the dish.
One serving of this classic comfort food is just over 300 calories, meaning it'll fit perfectly into a wide variety of diets and meal plans if you're following one.