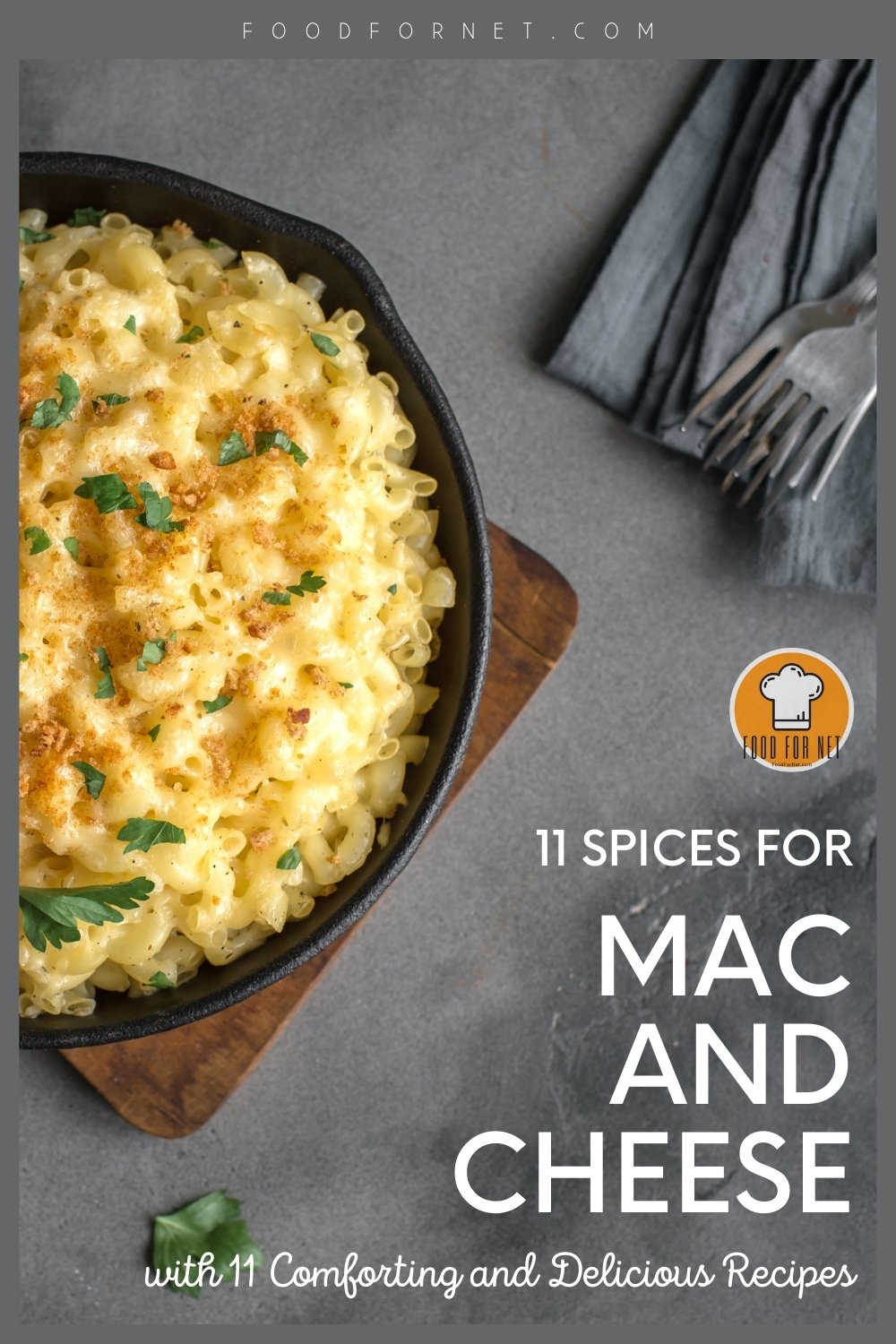 One of the best (if not already the best!) comfort foods out there is mac and cheese. That warm, gooey, cheesy macaroni and cheese brings back not just childhood feels but amazing deliciousness as well. You probably have a go-to recipe by now with the perfect combo of seasoning for mac and cheese – whether a recipe hand down from family or a recipe found on the internet, what's really important is that you have found 'your' mac and cheese. But if you have not found 'the one' yet, well, sit back and relax because today might be that day to find the right spices for mac and cheese to make your dish unique and delicious.
What's so good about mac and cheese is its versatility. You can go as simple as 3-ingredient mac and cheese to perhaps the most flavor-packed combination of seasoning for mac and cheese. It really depends on you – your time, the available ingredients you have on hand, and basically your mood. I mean who are we to stop you from whipping a fancy version of this pasta dish just because you feel like it, right?
Okay, but first, the pasta. Elbow macaroni is a classic choice, especially when sometimes we really just want the closest possible mac and cheese that our moms used to make. But know, too, that you can also experiment with other pasta. The ones with the most visible nooks and crannies are the better choices – perhaps shells, campanelle, or cavatappi. These will ensure that the cheese sauce will seep and cling onto every piece of pasta nicely.
Secondly, go for two types of cheese whenever you can, one sharp that will be the base of your flavor and one creamy that will make your dish…well, creamy. And since mac and cheese are so versatile, you can try as many cheeses combinations as you want. Just make it like some sort of a guide to have at least one sharp and one creamy cheese. If you really must choose just one, go for sharp cheddar – it will give you a great flavor base and will melt just as well.
And thirdly, have fun experimenting on different spices and herbs until you perfected that best seasoning for mac and cheese – at least the kind of best that you would be proud to brag among your friends and families. You don't have to blindly experiment of course – I mean we wouldn't want to waste food, right? So, here's a list of the best spices for mac and cheese along with recipe suggestions that you can try. These recipes will give you an idea of how the spices will work with other seasonings.
So, are you ready to get started? This might be the perfect time to use those spices you've been keeping in your pantry or herbs you've been growing in your garden.
Spices for Mac and Cheese
Nutmeg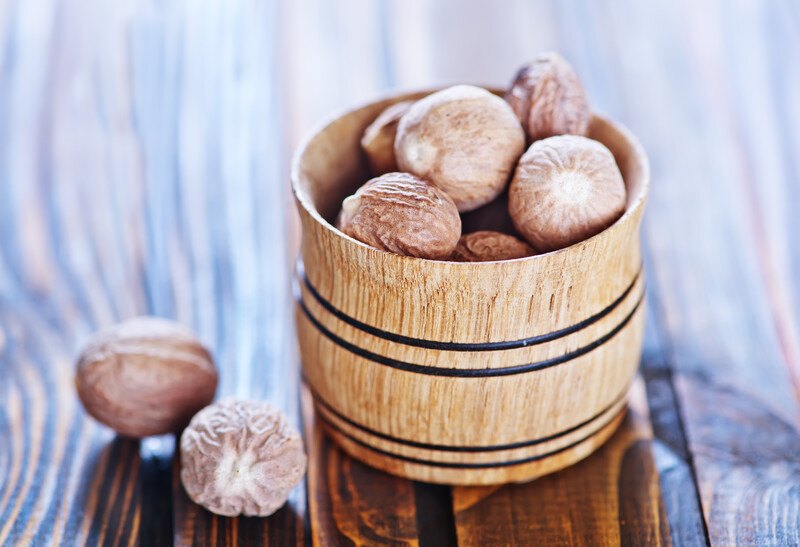 Nutmeg is a spice that is used sparingly in dishes, a dash can go a long way. It's high in fiber and a good source of vitamins A and C, and minerals like calcium, iron, manganese, and potassium. It helps keep our digestive system healthy and manages blood pressure and circulation. Nutmeg also contains anti-inflammatory properties.
Nutmeg is derived from the seed of the fragrant nutmeg tree called the Myristica fragrans. The seeds are dried over a period of time and then grounded into powder but preferably though, the seeds are best grounded just before use. It's highly aromatic with a warm, woody, and slightly sweet taste.
Just a half teaspoon of ground nutmeg is all that is needed to complete the spice combo for this mac and cheese recipe by Ina Garten. It can't get any simpler than this – salt and pepper and nutmeg! And just like that, you've elevated your dish!
Mustard seeds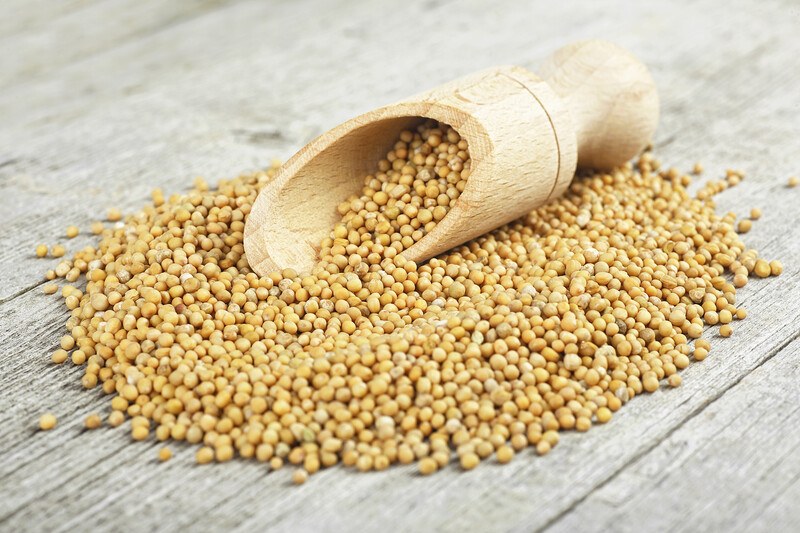 There are 3 types of mustard seeds – black mustard, brown Indian mustard, and white-yellow mustard. They are rich in omega 3 fatty acids, calcium, iron, manganese, dietary fiber, and protein. It helps relieve headaches, lower blood pressure, and reduce the severity of asthma attacks and certain types of rheumatoid arthritis.
Mustard seeds are seeds of various mustard plants that appear small and rounded. It has a pungent and somewhat bitter taste – the yellow mustard seeds are quite mellow in taste and a little spicy and sweet while the brown and black ones are noticeably hotter and have a bitter flavor.
The slightly spicy taste from the mustard seeds is heightened by the addition of the supposed secret ingredient in this mac and cheese recipe, the hot sauce. The idea is simply to add heat to counterbalance the creaminess. Although the dish is not really spicy, the addition of more hot sauce (or chili powder) can give you that extra kick.
Oregano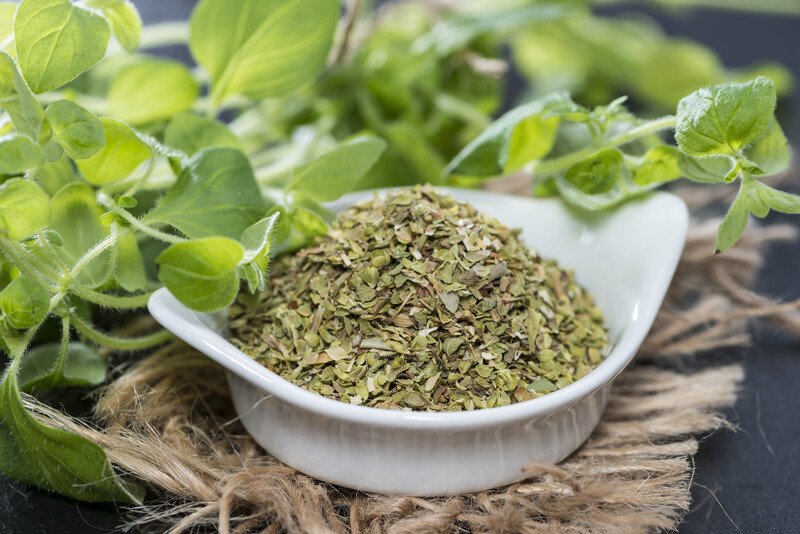 Oregano can be used fresh or dried in cooking and is one of the main herbs in Italian cuisine. It is high in antioxidants, vitamins E and K, calcium, fiber, iron, and manganese. It helps relieve inflammation, fight bacteria, regulate blood sugar, and fight cancer.
Oregano is part of the mint family and is closely related to marjoram. It has a bold, earthy, and slightly bitter flavor. The dried version is more concentrated so if a recipe calls for a tablespoon of fresh oregano it can be substituted with a teaspoon of dried oregano.
Oregano really pairs well with garlic and is quite evident in this tasty and herby macaroni and cheese recipe. The cheesy crumble on top also adds a texture variation.
Basil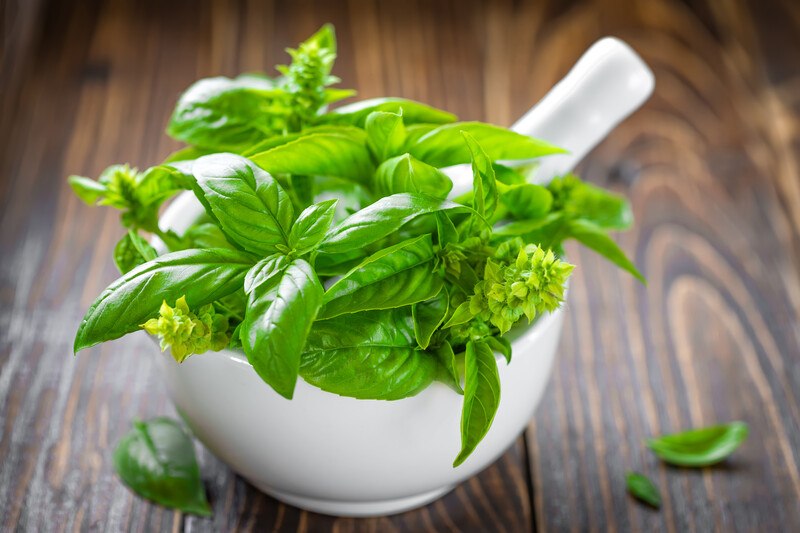 A constant in every Italian seasoning, basil, is another herb that can be used fresh or dried. It's a good source of vitamins A and K, iron, calcium, and manganese. It's also a good source of antioxidants. Basil contains antimicrobial and anti-inflammatory properties. It helps reduce oxidative stress and high blood sugar. It also boosts mental health and supports liver function.
Basil is also a member of the mint family and is native to Africa and Asia. It has a sweet and savory flavor with hints of pepper, mint, and anise. When used fresh, it is added at the very last minute of cooking to keep the flavors intact.
This recipe, creamy basil artichoke mac & cheese, is a great dinner idea to impress your families or friends. It's creamy alright but the basil and that pinch of cayenne really make all the difference. The toasted breadcrumbs are optional, I say it's a must!
Cumin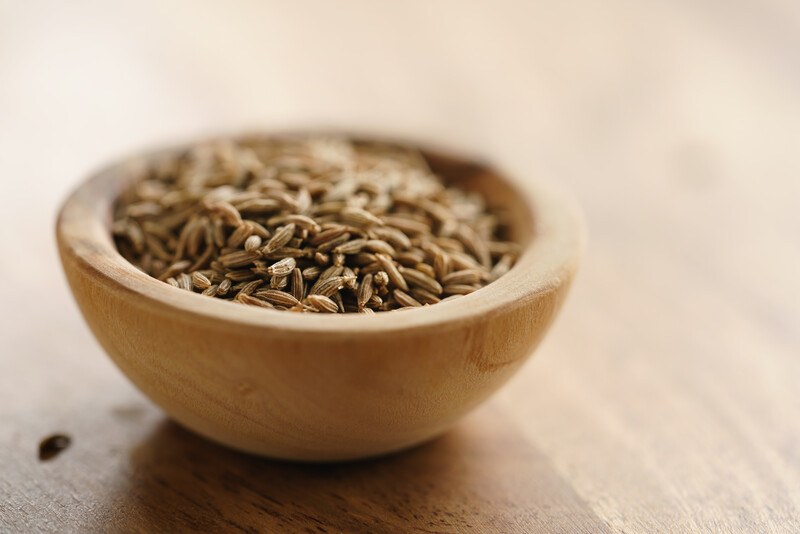 Cumin is a member of the parsley family. It is rich in iron, and also contains magnesium, calcium, and phosphorus. It's also a good source of vitamins A, B6, C, E, and K. Cumin helps in promoting healthy digestion, improving blood sugar control, and lowering cholesterol levels.
These yellow-brown, oblong, and ridged seeds quite resemble caraway seeds. Cumin seeds however are larger, lighter in color, and have a hotter taste. It has a warm, earthy flavor with a slightly sweet and bitter taste.
Cumin really pairs well with chili powder as demonstrated in this vegan green chili mac and cheese recipe. Yes, you read it right, it's vegan! You have got to give it a try. It's creamy and flavorful and will make you think twice if you're really eating a dairy-free mac and cheese.
Garam masala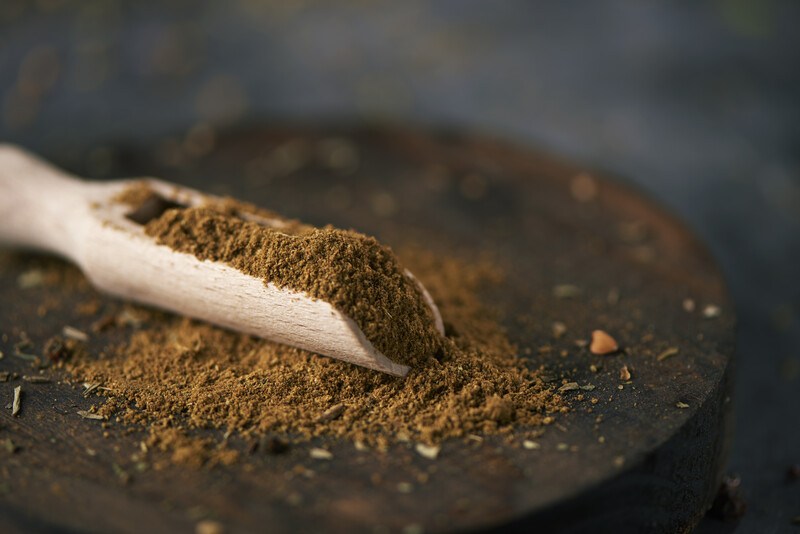 Garam Masala is a spice blend that is widely used in Indian cuisine. And since it's a combination of different spices, its health benefits also range from helping digestion, regulating blood pressure, reducing inflammation, fighting oral bacteria, to enhancing nutrient absorption.
The spice blend usually contains black and white peppercorns, fennel seeds, bay leaves, and cloves. And although it looks quite similar to curry powder, garam masala is spicier, sweeter, and has a deeper color.
Here's an Indian-inspired creamy mac and cheese. The dish is a bit spicy but still a comforting food just the same. The infusion of Indian spices plus the jalapenos is a pretty great idea – the resulting taste is simply exquisite, a truly smart twist to a classic dish.
Italian seasoning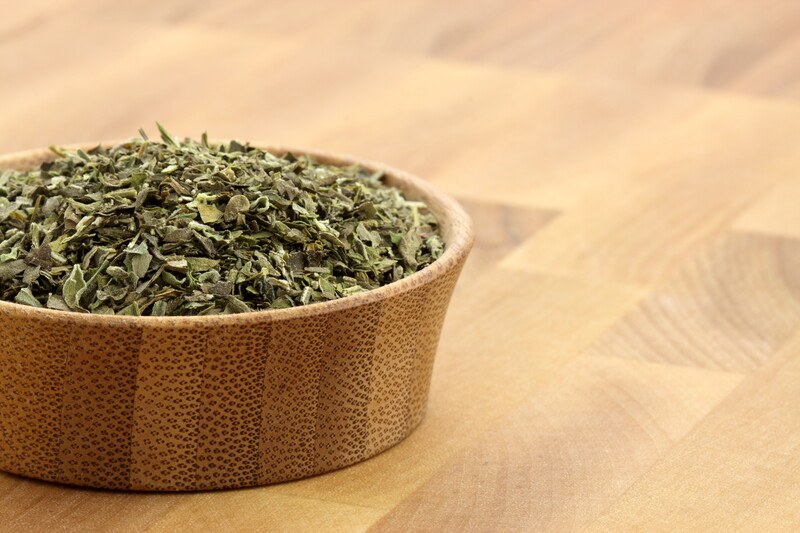 Italian seasoning is a blend of different dried herbs. It contains vitamins, fiber, minerals, and antioxidants. And since it's a blend of different herbs, its health benefits range from gas or bloating relief to bacteria protection, to cancer prevention.
The blend usually consists of basil, oregano, marjoram, rosemary, and thyme. Sometimes other herbs and spices are added to the blend. The flavor may vary depending on what herb dominates the blend – for instance, it can taste piney and earthy when it's oregano and thyme-focused.
Mac and cheese with an Italian twist, because, why not, right? An herbaceous cheese sauce made simply with the addition of Italian seasoning. It can't get any easier than that. Oh, and don't skip the red pepper flakes garnish – you'll love the subtle flavor and heat it gives to the rich dish.
Marjoram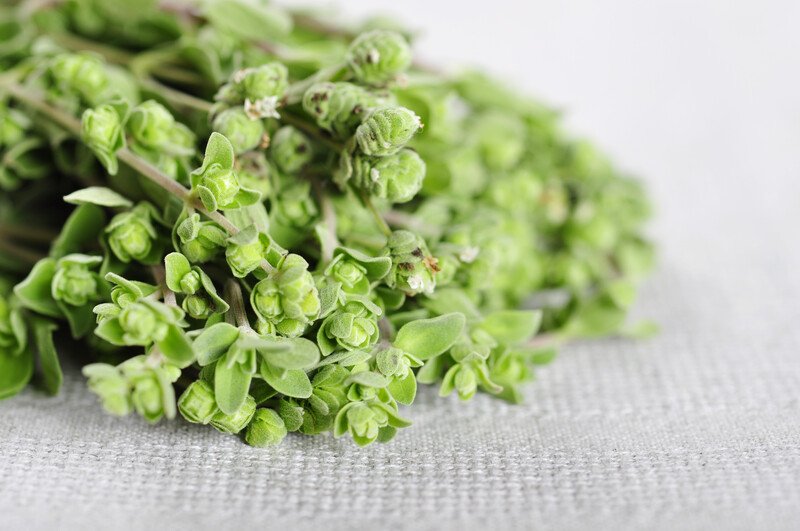 Marjoram is an aromatic herb that is commonly used in Greek and Mediterranean cuisine. It is rich in magnesium and potassium and is also a good source of folate and vitamins A and K. It has anxiety-reducing and antimicrobial properties.
As mentioned previously, it's closely related and oftentimes mistaken for oregano. Marjoram is comparatively sweeter and milder. It also has hints of wood, citrus, and floral notes. But since both have similar flavors, there is no problem using either as a substitute for the other.
Who wants to try a tangy mac and cheese? The marjoram is of course a fresh and welcome addition. Its flavor, no doubt, really compliments the fontina cheese – quite like a match made in heaven. Suffice to say, the dish is a double thumbs up!
Fenugreek seed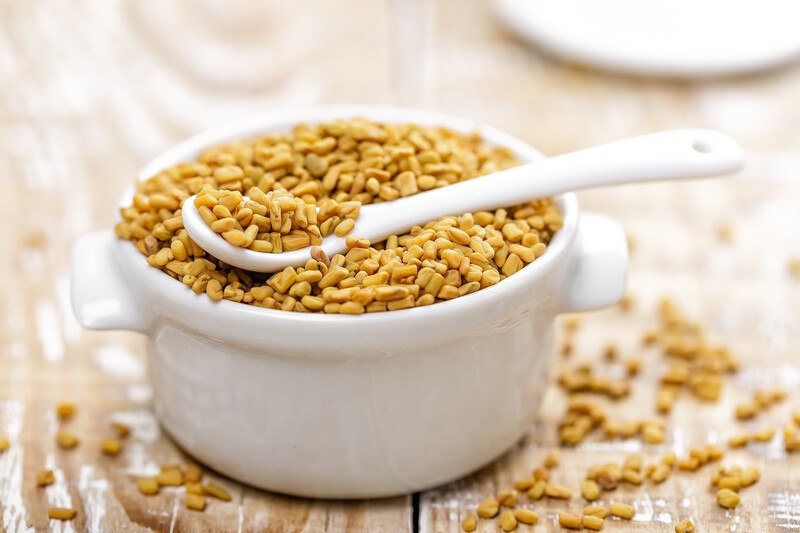 Fenugreek also commonly called Methi can be used as an herb, spice, or vegetable. It's a good source of protein, minerals, fiber, and vitamins. It also contains phytonutrients that contain antioxidant, antidiabetic, and anticarcinogenic properties. Fenugreek seeds help in boosting milk production in new mothers, soothing skin inflammation or injury, maintaining blood sugar levels, and boosting libido.
Fenugreek belongs to the family Fabaceae with three small oblong leaflets and cuboid-shaped and yellowish-brown seeds. The seeds have a sweet and nutty taste with notes of bitterness and maple taste to it.
The spice combination of fenugreek, paprika, mustard, and nutmeg simply works in this macaroni and cheese recipe. Surprisingly, the dish is still subtly spiced. It's just enough to bring together and balance the dish's richness with some interesting flavors.
Cayenne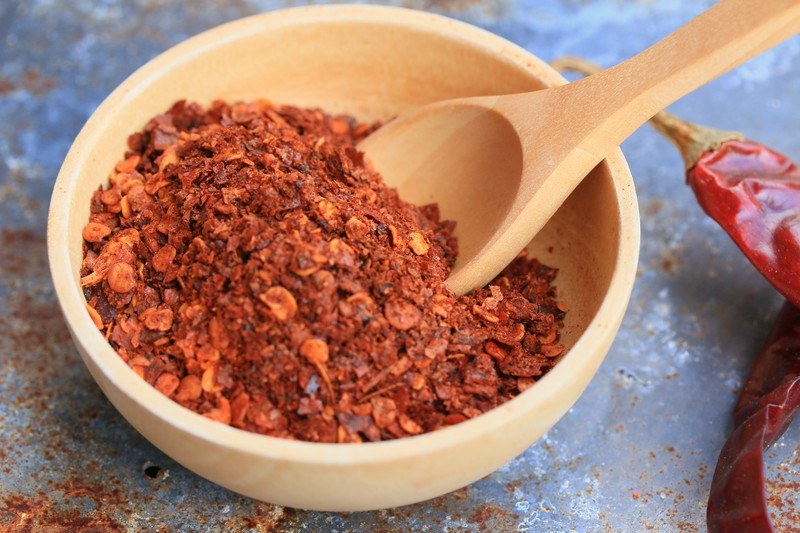 Cayenne pepper rates high on the Scoville scale so count on its heat level to really spice up your dishes. It's rich in vitamin C and E and other antioxidants like beta carotene and cryptoxanthin. Its capsaicin content boosts metabolism, helps reduce hunger, and improves digestive health.
This red-colored powder is made from dried and grounded cayenne pepper which is a type of Capsicum annuum that is red and skinny with elongated and curved ends. It has an earthy and spicy taste with a fairly mild aroma.
This colorful dish, spicy roasted vegetable macaroni and cheese recipe, is not only appealing to the eyes but tastes absolutely great as well. The combination of cayenne pepper and red pepper flakes really level up the dish. It provides the perfect balance of subtle heat and creaminess.
Coriander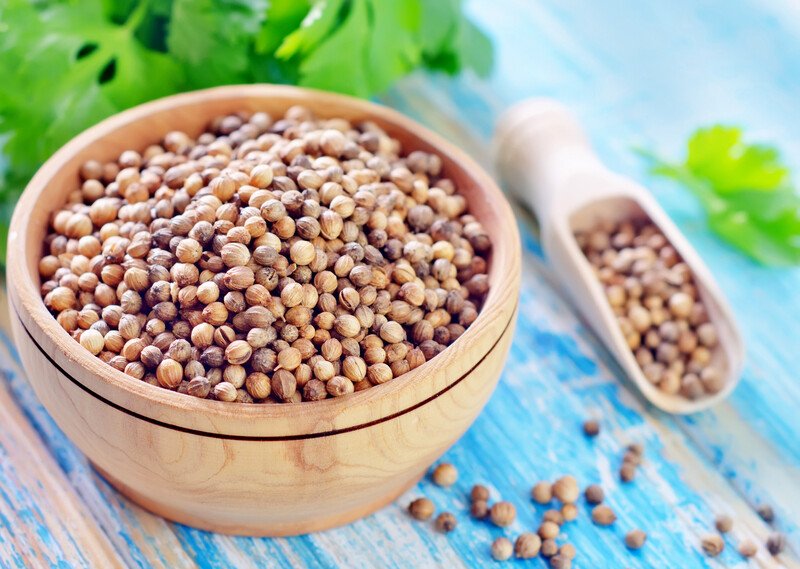 Coriander is used as an herb and spice in cooking. Its seeds contain iron, copper, zinc, and other essential minerals. It helps reduce bad cholesterol, helps increase metabolism, and improves heart health.
This herb belongs to the Apiaceae family and is also sometimes called Chinese parsley, dhania, or cilantro. Its seeds have a warm, nutty, spicy, and citrus flavor which are further enhanced when the seeds are roasted first in a dry pan.
Here's another Indian-inspired recipe. The recipe calls for a handful of spices, but do not fret because it all comes together at the end. The combination of coriander, cumin, garam masala, paprika, and red pepper flakes may sound too much but rest assured that it's just the right combo. If you run out of spices, simply buy online to top up your supplies.
Related Content