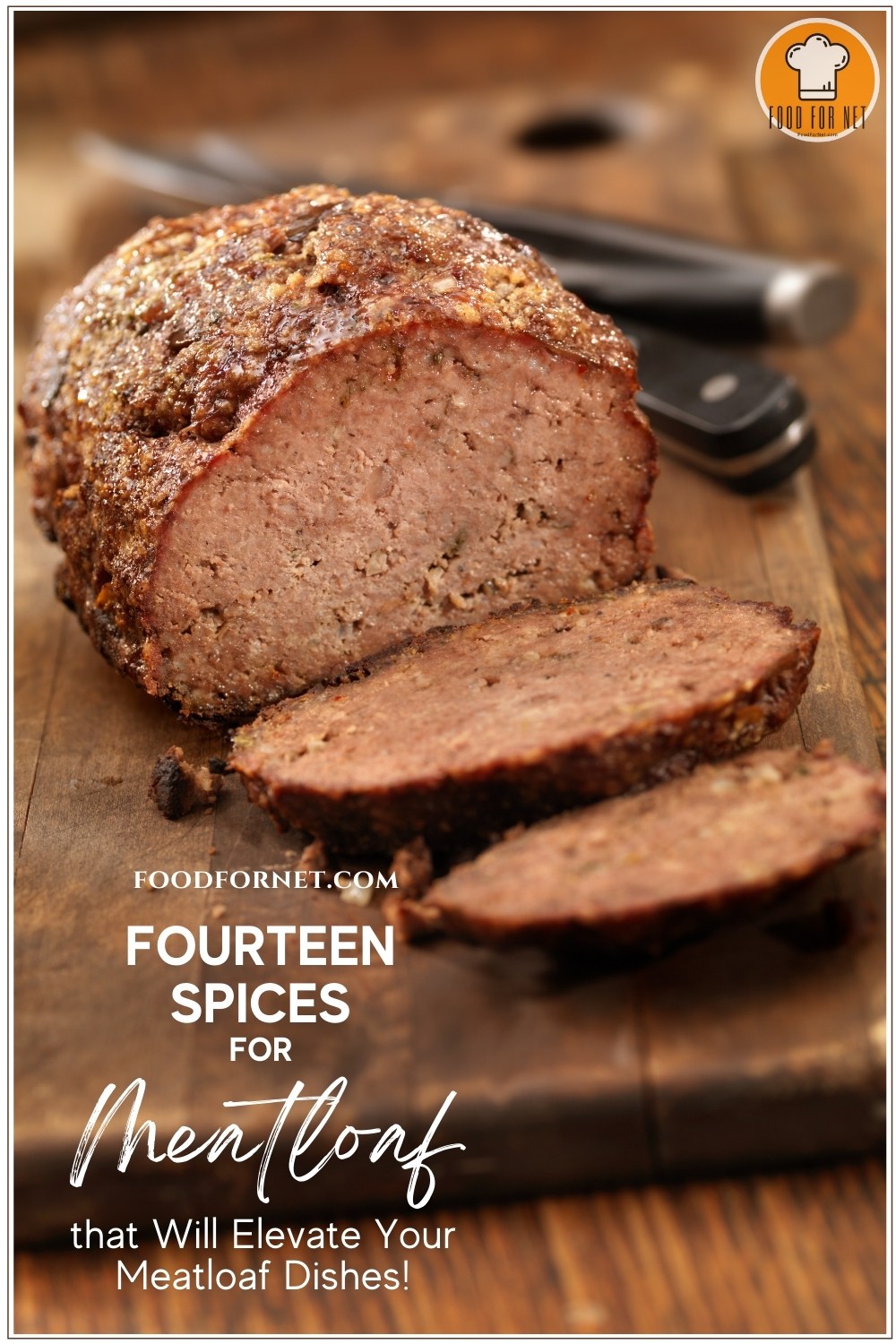 When you think of comfort foods, you'll likely not missed meatloaf as one of the beloved foods that first captivated your tastebuds. You probably have a recipe or two tucked away in your kitchen. Even if you're not so into cooking, surely you still have a specific meatloaf dish ingrained in your memory – perhaps one that mom or nana used to make. And it's not surprising that meatloaf is quite a household favorite, it's a dish that is let's say very forgiving even for the newbies at cooking. Even choosing the spices for meatloaf is something you would hardly mess up since meatloaf is also quite versatile.
Meatloaf is a meat dish that usually has ground beef in it plus other ingredients like vegetables, some kind of binder like eggs, oatmeal, breadcrumbs, or flour, and meatloaf seasoning. It is then mixed together and free-formed into a log or loaf, or pan-formed via a loaf pan and then baked or smoked to cook. Other meats like pork, lamb, veal, or chicken can be used as well.
The history of meatloaf dates as far back as the 5th century when it was mentioned in a Roman cookbook Apicius as a recipe where 'whole pine nuts, almonds, chopped nuts or beechnuts, and whole pepper are mixed with a forcemeat of hare, thickened with eggs and wrapped in pig's caul to be roasted in the oven.'
Although it was not until the late 1800s when Americans first took notice of meatloaf when it was presented by manufacturers of the meat grinder, which is a new invention at the time. Today, a manually operated hand crank meat grinder still proves to be a very useful tool to have in the kitchen. You can grind whatever meat you prefer to use – say you want it leaner or if you want to add a certain amount of fat in it. Some hand crank meat grinders even have sausage stuffer accessories, or can be used in shaping dough, or in processing nuts or spices.
Meatloaf became really popular too during the Great Depression. Families can have delicious, cheap, and nourishing sustenance by serving meatloaf. This dish helped home cooks to extend what little protein supplies they have to last longer by adding fillers like cereals, oats, or bread. The cheaper cut of meats can be used as well without any problem.
Meatloaf is basically a traditional German, Belgian, and Scandinavian dish. The American meatloaf that we've grown accustomed to today actually originated in scrapple which is a mixture of ground pork with cornmeal and was served by German-Americans in Pennsylvania during colonial times.
There are a lot of meatloaf variations all over the world. With one being slightly different from the other. Ground meat is of course the common ingredient. You can see similarities as well. For instance, meatloaf in Greece, Hungary, Poland, Puerto Rico, Romania, Turkey, and the Philippines, have whole hard-boiled eggs in it. Today, you can even find vegetarian 'meatloaf' – suffice to say this dish is quite versatile for real.
As we've mentioned, meatloaf is quite versatile. So, while the purists are just fine and happy with salt and pepper, the more adventurous and experimental ones can go big with their meatloaf seasoning. Here are just 14 spices for meatloaf that you can try and see for yourself if it's really up to your taste. See our list here and make a mental note of what spices you have in your pantry. If you're missing a spice or two, no problem! You can simply order spices and herbs online and just keep going with your meatloaf plans for the weekend.
Spices for Meatloaf (with pictures!)
Cinnamon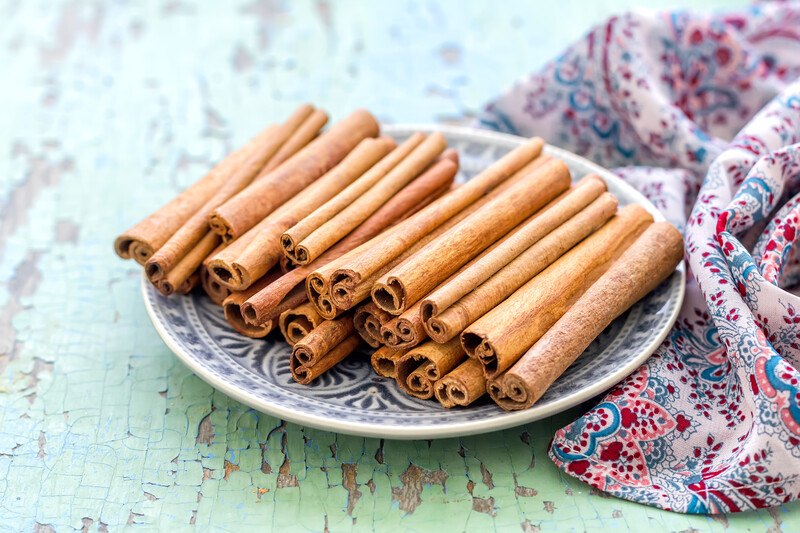 Cinnamon has a sweet and woody flavor with hints of citrusy note and spicy taste. It is high in cinnamaldehyde, polyphenol antioxidants, and anti-inflammatory properties. It may improve cholesterol, triglycerides, and blood pressure. Cinnamon also helps in reducing blood sugar levels.
For a Mediterranean-inspired meatloaf, here's one with spinach and feta with added flavor from cinnamon and coriander. It still has that classic meatloaf appeal but with a definite Greek spin for sure. Its glaze made of molasses, ketchup, parsley, and pistachios makes it look even more appetizing.
Dried parsley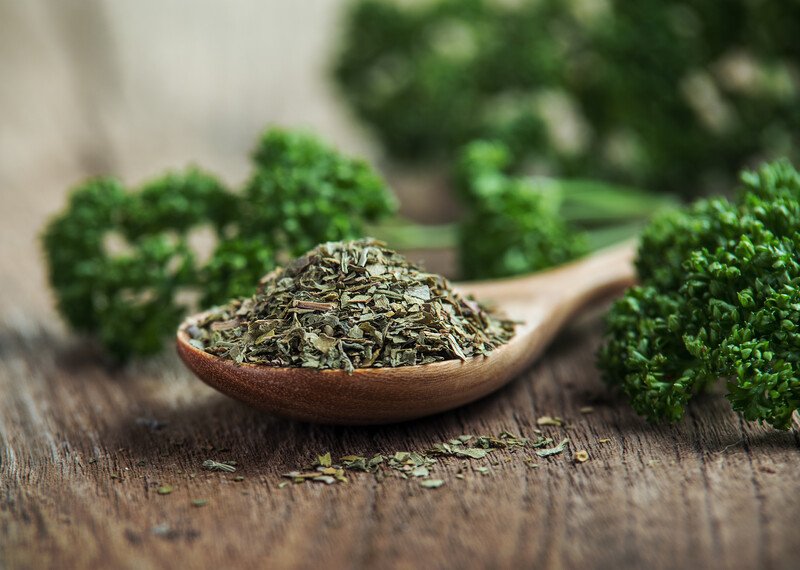 Parsley has a bright, herbaceous, and peppery taste with notes of earthiness to it. It's an excellent source of vitamin K. Parsley also contains a good amount of antioxidants called flavonoids and vitamin A. It helps boost bone health, and reduce the risks of diabetes, heart disease, stroke, and cancer.
Here's another classic meatloaf recipe that is guaranteed moist and tastes very reminiscent of the traditional meatloaf that you're accustomed to. Dried parsley adds a subtle but welcoming fresh layer of flavor to the dish. The simple sweet and tangy glaze topping really seals the deal for sure.
Coriander seeds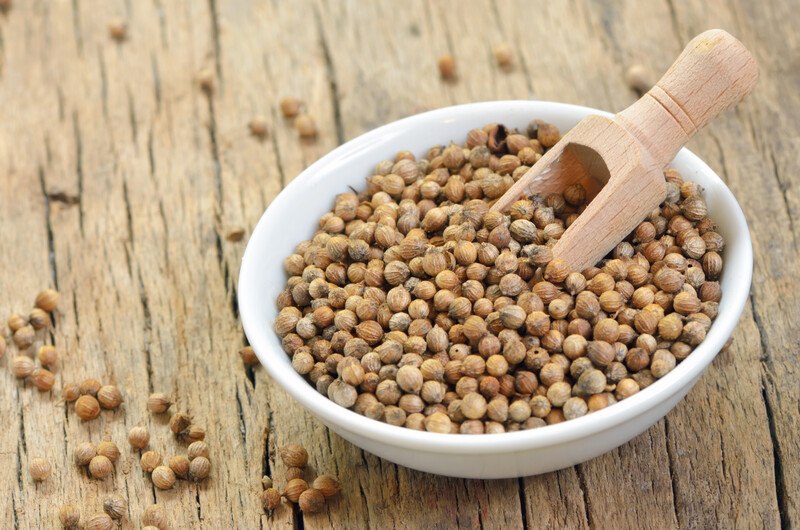 Coriander has an earthy, tart, and slightly sweet flavor with a floral aroma. It's an excellent source of copper, zinc, and iron. It also contains essential minerals that boost heart health and red blood cells. It helps remove free radicals in the body, lower the risk of heart disease, and reduce inflammation and blood sugar levels.
For a different spin to the beloved meatloaf, here's a recipe that smartly made use of Indian spices. Along with ground coriander, the spice combination also includes cumin, garam masala, and cayenne. The slightly spicy glaze that also has coriander in it, surely adds to the dish's earthy taste.
Dried basil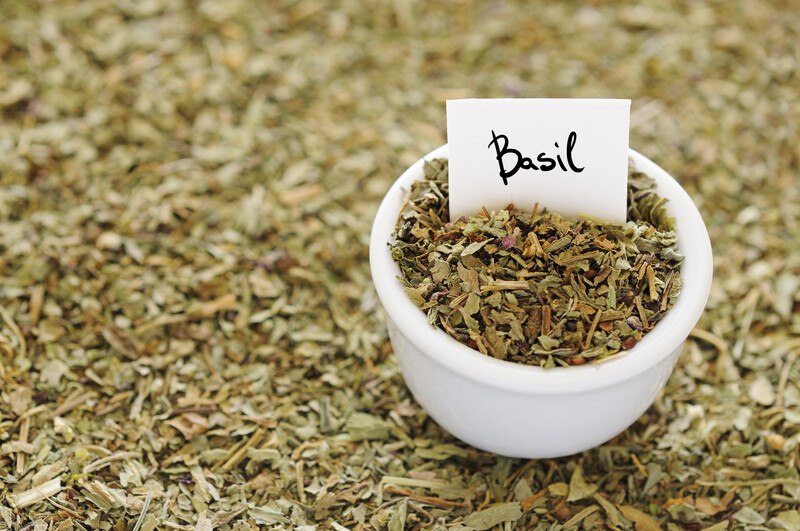 Basil has a sweet and savory flavor with hints of anise, mint, and pepper. It's rich in antioxidants and micronutrients like calcium and vitamin K. Basil is good for supporting the liver and cardiovascular health, reducing high blood sugar, fighting cancer, and boosting mental health.
This classic meatloaf recipe will not disappoint especially with the herb combination of dried basil and dried thyme – as always, these two really pairs well. Placing a couple of pieces of bread at the bottom of the pan really does the trick of getting rid of excess grease and oil.
Fennel seeds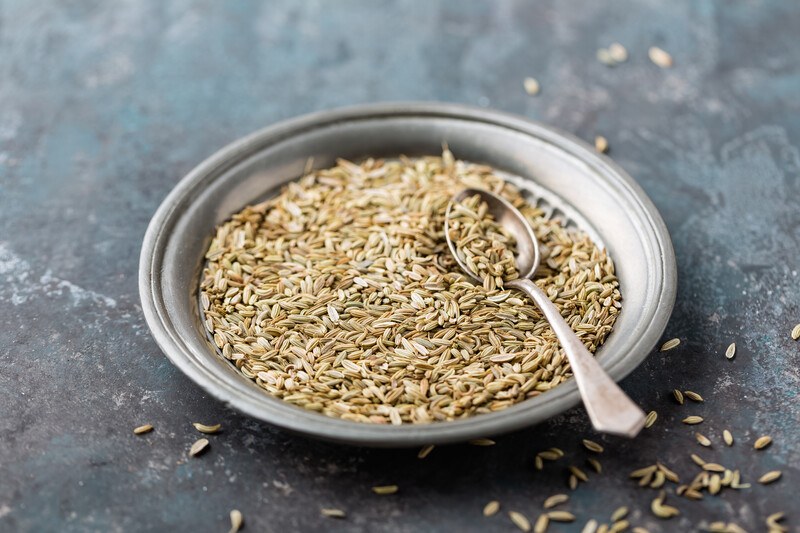 Fennel tastes slightly sweet with a definite licorice-like flavor. It provides key nutrients such as vitamin C, magnesium, calcium, potassium, and manganese. Aside from antioxidants, it also has anti-inflammatory and anti-bacterial properties.
For a more flavorful turkey meatloaf, this one is wrapped in bacon and seasoned with coarsely chopped fennel seeds. The addition of crushed red pepper flakes adds a subtle taste but you can double the amount if you want a noticeable spicy heat. If you want this dish to be leaner, you can omit the bacon and simply glaze the meatloaf instead with honey or a glaze made of a combination of brown sugar, ketchup, and mustard.
Marjoram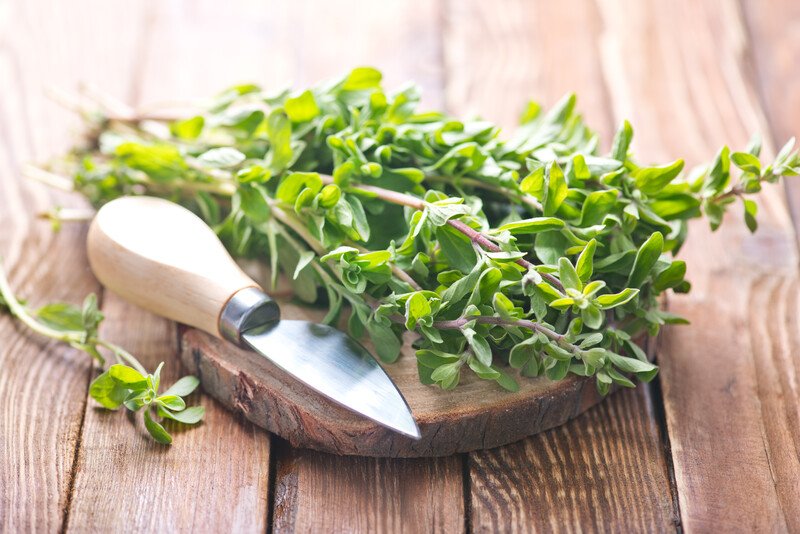 Marjoram has an earthy and woodsy flavor and tastes quite like oregano. It's rich in magnesium and potassium. And is also a good source of folate, vitamin A, and vitamin K. It contributes to hormonal health especially for women, provides anxiety relief, and has antimicrobial effects.
This moist meatloaf with a tangy glaze is quite herby but is sure tasty! Marjoram along with thyme and parsley are the perfect seasonings that bring this dish together. The combination of ground beef and pork is a great idea to make the meatloaf even more flavorful and moist at the same time.
Paprika powder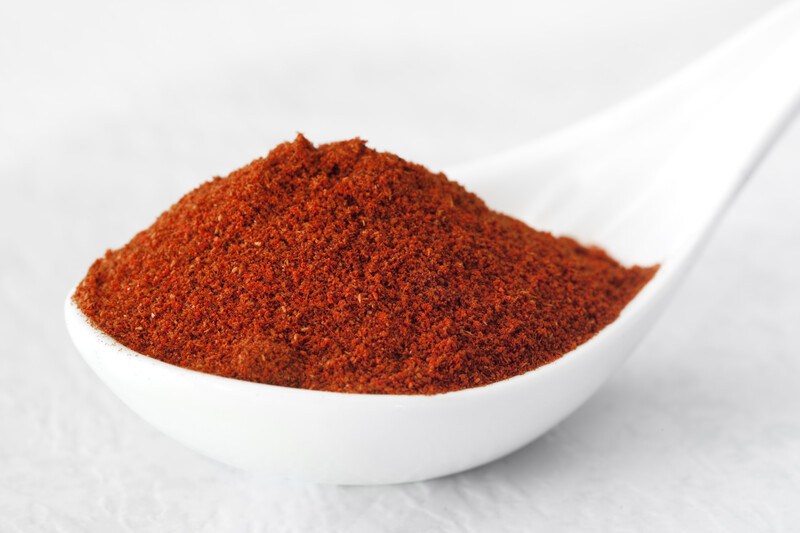 Paprika has a sweet, peppery, and earthy taste. The smoked version has a strong outdoorsy flavor. It is a good source of folate, choline, niacin, and vitamins A, B6, C, E, and K. It aids in pain relief, weight management, and cancer prevention.
Here's a Moroccan-inspired meatloaf with lovely flavors and texture that will surely delight any dinner table. Along with paprika, cumin, coriander, and cinnamon are also added. The fresh cilantro, mint, and parsley work well with the spices. The side sauce of Greek yogurt with pine nuts and lemon juice is optional but I say it's a must because it simply completes the dish.
Turmeric powder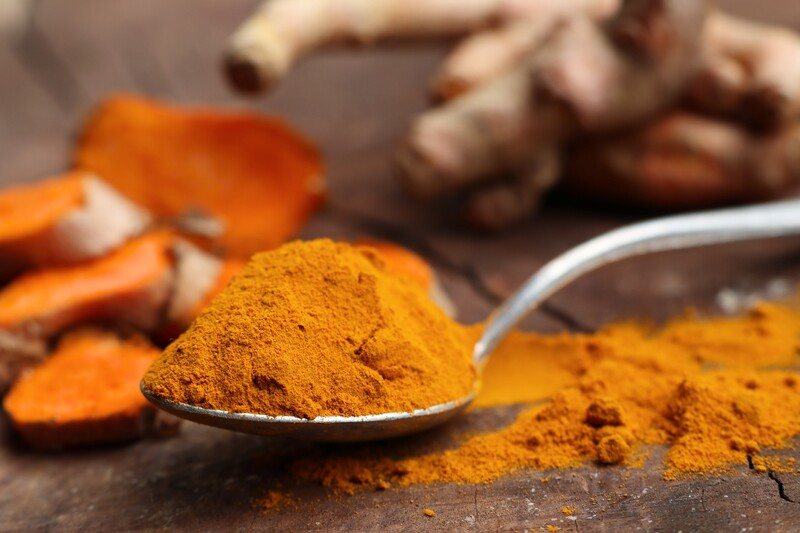 Turmeric tastes overwhelmingly earthy and bitter with a slightly peppery flavor. It's rich in vitamin C and B6. It's also a great source of antioxidants, manganese, iron, potassium, omega 3 fatty acids, and dietary fiber. It helps in reducing inflammation, pain management, alleviating symptoms of depression, and lowering the risk of chronic diseases like diabetes, high blood pressure, heart disease, Alzheimer's, and cancer.
This bobotie, a South African curry meatloaf, is loaded with amazing spices. Headlined with turmeric, the spice combo also includes coriander, cayenne, cumin, fenugreek, black pepper, and fennel. The dried fruits complement the spices and the almond crust makes the dish even more interesting with its crunchy texture.
Sumac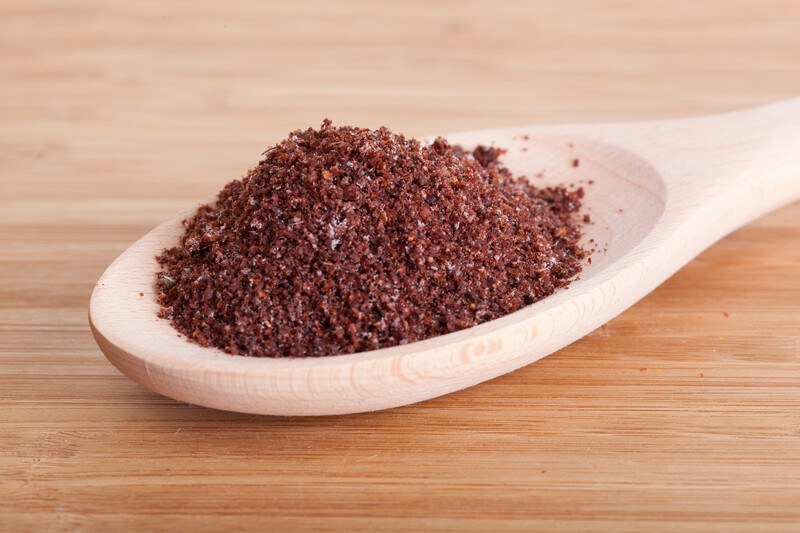 Sumac has a tangy taste with a sour and acidic flavor similar to lemon juice. It also has that slightly citrus fruitiness note. Sumac is rich in antioxidants like tannins, anthocyanins, and flavonoids. These chemical compounds play a vital role in reducing inflammation that may, in turn, prevent inflammatory illnesses like heart disease and certain types of cancer.
The spice combo of sumac and cumin really works for these Turk-Eye meatloaves. It perfectly pairs well with the sauteed kale with dates and the tomato red sauce. You can also try the recipe using beef or pork instead of turkey and pork sausage instead of chicken sausage.
Dried sage

Sage has a savory, earthy, and slightly peppery taste with hints of mint, lemon, and eucalyptus. It's an excellent source of vitamin K and antioxidants. It also contains trace amounts of magnesium, copper, zinc, and vitamins A, C, and E. Sage may help reduce blood sugar levels, ease menopause symptoms, support memory, and brain health, and may lower LDL cholesterol levels.
If you want to go for a really lean meatloaf, try this chicken walnut sage meatloaf. A tablespoon of dried sage really makes the difference. And its simple but effective glaze made of stone ground mustard and Bourbon maple syrup adds and seals in the moisture.
Capers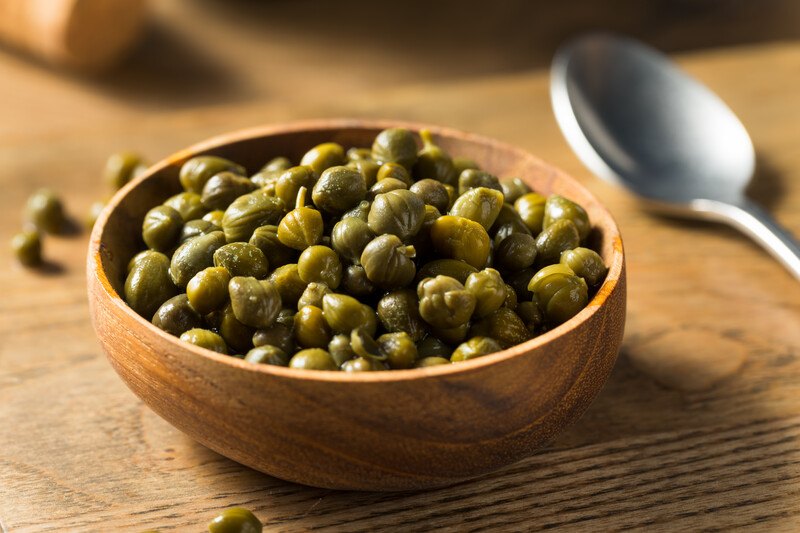 Capers have a tangy and sharp flavor with a slightly lemony, herbal, and salty taste to them. It's rich in flavonoids compounds (rutin and quercetin), which are potent sources of antioxidants. Capers help in limiting oxidative stress, prevent Alzheimer's, and reduce the risk of cardiac arrhythmia.
Here's a Sicilian-style turkey meatloaf that is simply a must-try. Cooked potatoes are used to bind the turkey and are flavored with capers, garlic, parsley, anchovies, salt, and pepper. To make this dish totally gluten-free, simply swap wheat flour for the all-purpose flour to coat the meatloaf.
Thyme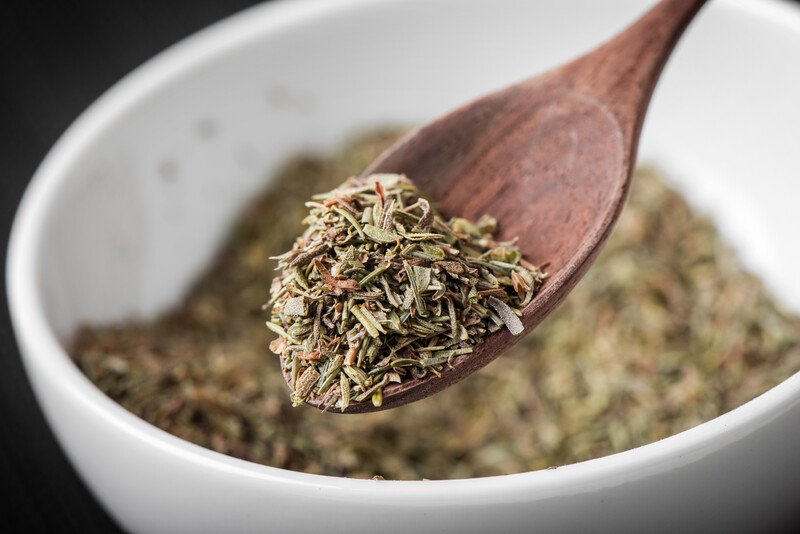 Thyme has a sharp and somewhat minty flavor with earthy and floral hints. It is packed with phenolic antioxidants, potassium, iron, calcium, manganese, magnesium, and selenium. It's also a rich source of B-complex vitamins, beta carotene, folic acid, and vitamins A, K, E, and C. Thyme can help control heart rate and blood pressure and boost immunity.
This lean turkey meatloaf is flavor-packed for sure with Spanish flavors. It got Manchego cheese, diced potatoes, and green peppers, paprika, and dried thyme (you can use fresh thyme as well if that is what you have). You can also make a pork meatloaf version or better yet make it a pork-and-beef combination.
Mustard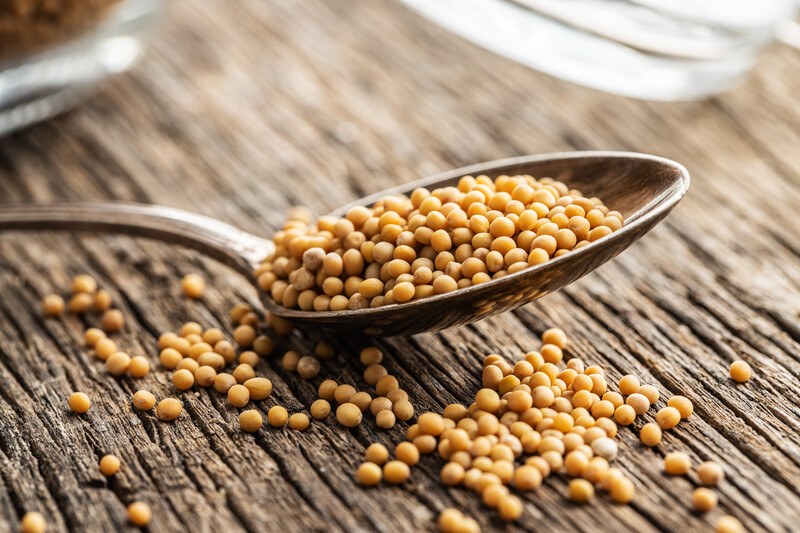 Mustard seeds taste a little spicy and sweet, at least the yellow ones. The brown and black ones are noticeably bitter and hotter. Mustard seeds are a good source of selenium. It also contains iron, magnesium, calcium, zinc, and phosphorus. It's good for making bones stronger, relieving pain, and strengthening nails, hair, and teeth.
Here's another must-try recipe, Mrs. Kostyra's Meatloaf. It's moist and simply flavored with ground mustard, salt, pepper, and fresh parsley leaves. The glazed may be too sweet for some people so simply adjust the brown sugar to taste.
Rosemary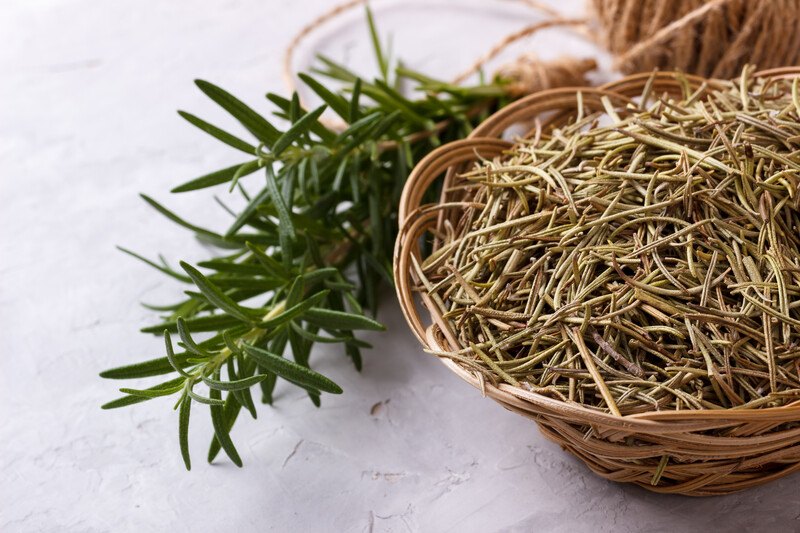 Rosemary has a pronounced lemon-pine flavor with notes of evergreen, lavender, pepper, mint, and sage. It's a good source of antioxidants, iron, calcium, and vitamins A, B6, and C. Sage helps boost the immune system, improve blood circulation and memory performance, and boost alertness, focus, and intelligence.
This beef and potato meatloaf recipe is very similar to your classic meatloaf dish. However, the simple addition of chopped rosemary really brings in a subtle but refreshing flavor. I guess you simply have to try it to see for yourself.