Although vodka doesn't have the deep American roots that bourbon does or the perceived "prestige" of wine, it has captured the hearts of the Western world. We all know vodka began in Russia, and it's still well-loved over there. But it's made its way over to America and it's here to stay. It's arguably the most popular spirit in the country and an American vodka was even voted "world's best vodka" at the 2016 World Drink Awards.
And it turns out that the best American vodka isn't always your typical smooth and neutral spirit. Distillers still work hard to give you something smooth, no doubt. But, stronger palates and bolder flavor notes are starting to make an appearance, and customers love this change.
Many vodkas are striking an excellent balance between mixing well into cocktails and being tasty and smooth enough to drink neat or on the rocks. You can even use some American vodkas in your cooking. Whether you want spicy, sweet, citrus, or a combination of flavors, there's an American vodka to suit your needs.
The Best American Vodka
1. OYO Vodka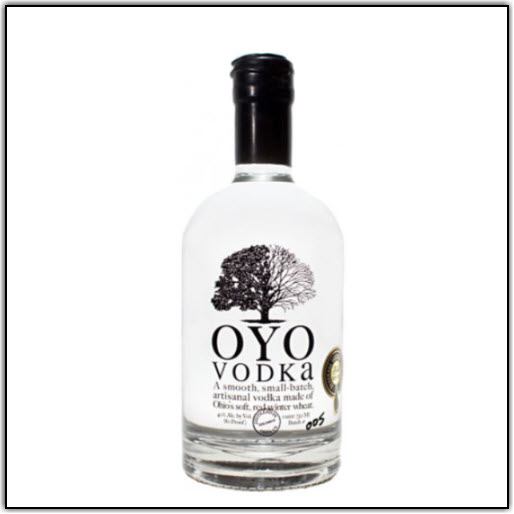 OYO Vodka is made exclusively from Ohio soft red winter wheat, as is every vodka in their collection. Founder Ryan Lang says he started the distillery because of his family. He comes from four generations of distillers, though he notes he's the first one to do it legally! Together with his business partner Brady Konya, they blend modern distillation methods with traditional craftsmanship to create a truly unique collection of vodka.
The choice of wheat for their vodka was not random, they wanted something that reflected the nature of their home along the Ohio River. They eventually found a wheat varietal that grew in nutrient-rich clay soil. This soil would draw water from the wheat, leaving behind a flavor that's much more caramel in nature than other wheat. This is what they wanted as a brand trademark.
The Beverage Tasting Institute Competition awarded this vodka with 91 points and a gold medal after experiencing its delightful and complex palate. You'll find notes of creamy vanilla, citrus, and caramel with subtle touches of figs and minerals.
2. Hangar 1 Straight Vodka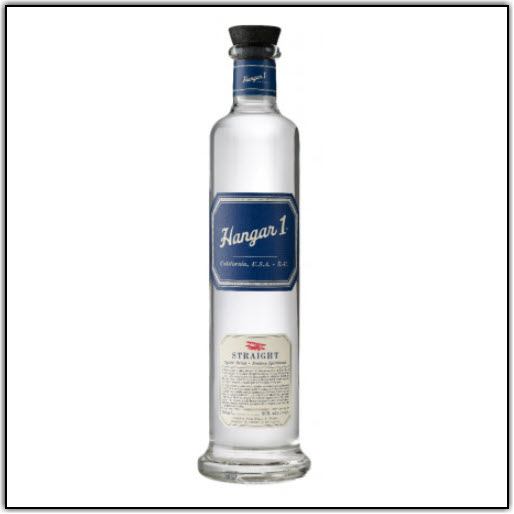 Hangar 1 Straight Vodka is part of an award-winning collection of vodkas, all aptly named as they are, indeed, made in an actual airplane hangar. This is not where the company began, though! Jorg Rupf founded St. George Spirits in 1982 and began the creation of modern artisanal distillation. He had just moved from Germany to the United States and was inspired by the beautiful vineyards scattered throughout California.
His family had been distilling in Germany for many generations, which provided him the knowledge and expertise necessary to start his own distillery. He purchased his first copper-pot still and got to work in a 5,000 square foot warehouse.
Today, they've moved to the iconic airplane hangar located next to the Alameda Naval Air Station in California. They distill their vodka from freshly harvested Viognier grapes, which are not easy grapes to work with. These can only be harvested when mature, which happens in a 24 to 48 hour window. They ferment and distill the grapes on the same day they're harvested to capture the best, freshest, and most potent flavor and character from the fruit. The fruit vodka is then blended with wheat vodka to balance out the bold citrus tones.
Despite the addition of wheat vodka, the notes of citrus are sweet and bold, balanced with hints of cinnamon, pepper, and other spices.
3. Tuthilltown Indigenous Fresh Pressed Apple Vodka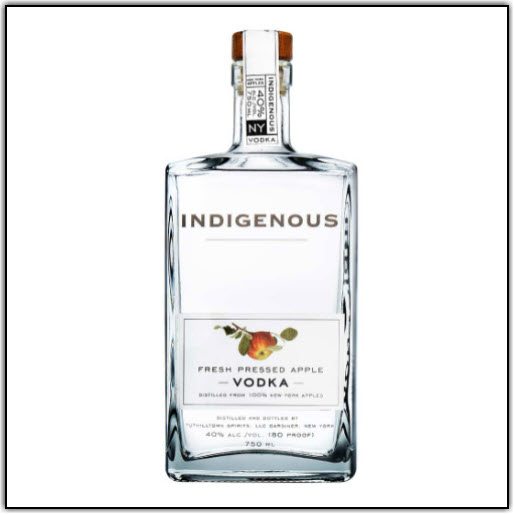 Tuthilltown Indigenous Fresh Pressed Apple Vodka is truly a unique expression that began when founders Ralph Erenzo and Brian Lee produced their first batch of vodka with scraps they collected from the local apple slicing plant.
Today, each bottle contains more than 80 Hudson Valley apples sourced from local farms all within five miles of their distillery. What makes this expression extra special is that the apples are first pressed into cider, and it's this that's fermented and double-distilled through copper-pot stills.
This expression is one that pushes the boundaries of what vodka is "supposed" to be by having a much more aromatic and flavorful profile than your more typical, highly neutral bottles. On the nose, you'll find crisp and delightful notes of caramel, vanilla, and sweet apples. The palate follows with a soft and fruity body with a hint of spice and nougat, with a chalky finish. It adds lovely flavors to many cocktails, but is also wonderful when served over ice, or perhaps with a splash of lemon.
4. Corbin Sweet Potato Vodka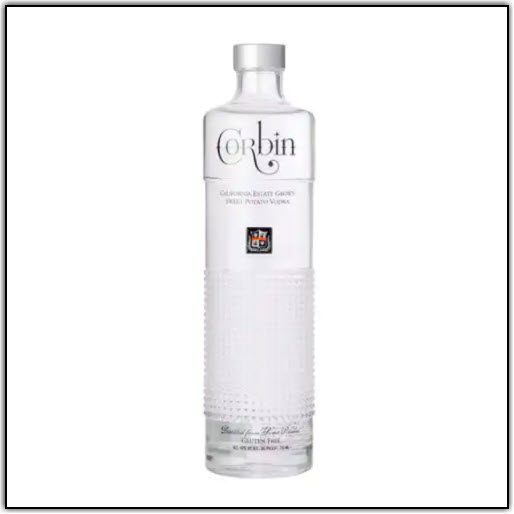 Potato vodka has become quite popular for its smooth finish and crisp, subtle earthy taste. Corbin Sweet Potato Vodka is a stand out in this category as it's made entirely from sweet potatoes. Not only that but the sweet potatoes are entirely home-grown, produced 100 percent on the estate.
It takes about ten pounds to make one bottle of this unique and interesting vodka. The potatoes are cured for 12-16 months once harvested. Once cleaned and cut, they ferment for about five days before distillation. The finished product is gluten-free.
It's fairly neutral on the nose, with subtle notes of brown sugar and unripe grapes. The palate has a creamy, buttery texture with notes of brown sugar and baking spice with a touch of citrus. The finish is warm and long with a slight kick of sweetness. Overall, it's neutral enough to do well in cocktails but smooth and interesting enough to enjoy on the rocks.
5. Barr Hill Vodka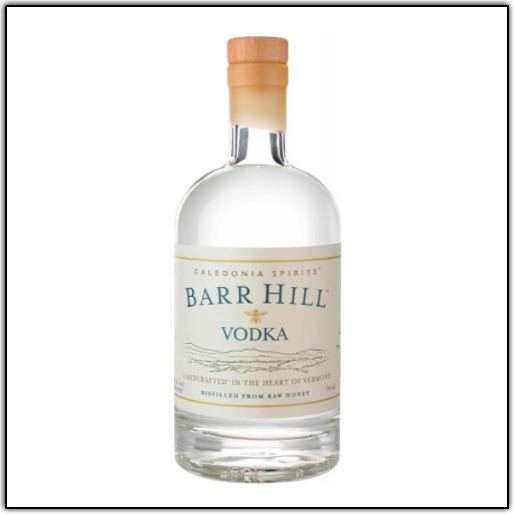 Made by Caledonia Spirits, Barr Hill Vodka is a unique and premium vodka made with only the best and highest quality ingredients. Founder Todd Hardie began his career as a beekeeper and dedicated more than 40 years to the trade. Eventually, he decided to incorporate his sweet, delicious, and organic raw honey into craft spirits. This is one of the best decisions he ever made.
The honey for this wonderful expression comes from one of his 1,900 colonies. Honey isn't an easy thing to work with, costing plenty in time, money, and effort, but the result is more than worth the trouble.
The harvested honey is cold fermented for three weeks, it's distilled, brought to proof, and sealed with beeswax for the perfect finishing touch. Notes of honey are, of course, bold and elegant on the nose and palate, nicely balanced with hints of vanilla and pepper with a crisp, clean texture. It does great in cocktails but it's also an absolute delight to enjoy this vodka neat or over ice.
Unique Vodka Cocktails to Try

Many American distillers are taking risks with their vodka and creating spirits more flavorful than their more traditional counterparts. In the spirit of taking risks and trying new things, here are some fun, unique, must-try vodka cocktails that you may not have heard of. Don't be afraid to try different vodkas in these recipes and see how different flavor notes contribute to the final result.
Tiki Citrus Swizzle
This recipe comes from Three Olives, who do carry a nice citrus vodka with which they base the recipe, but you can use any vodka you choose with any level of citrus on the palate.
Ingredients:
1.5 ounces citrus-flavored vodka
1 ounce pineapple juice
¾ ounce fresh lime juice
½ ounce falernum
¼ ounce simple syrup
Soda water
Instructions:
Pour all ingredients except soda water into a large glass
Fill about two-thirds of the way up with ice
Stir until well-combined
Add more ice
Top with soda water
Serve with a stir stick and fresh lime to garnish
Blue Jellyfish
Now closed, this recipe originally came from a place called the Flying Fisherman and it's a perfectly unique mix of flavors with an interesting look.
Ingredients:
8-10 fresh blueberries
2 ounces vodka
1 ounce simple syrup
1 ounce fresh lemon juice
1-2 ounces pinot noir
Instructions:
Muddle your blueberries in a shaker
Add vodka, simple syrup, and lemon juice into the shake and shake well
Pour into a glass filled with ice
Pour the pinot noir into the glass over a spoon to create a "float" of red wine
Add some more fresh blueberries into the glass, if desired
Done correctly, this bold cocktail gives you a deep, two-toned color and a flavorful palate. It's easy enough to make in large quantities for your next party and you can increase or decrease alcohol content by adjusting the amount of red wine you use!
Your chosen vodka can change the flavors up a little too, as can the specific choice of wine. Have fun with this one and try a few different pairings until you find your favorite combination!