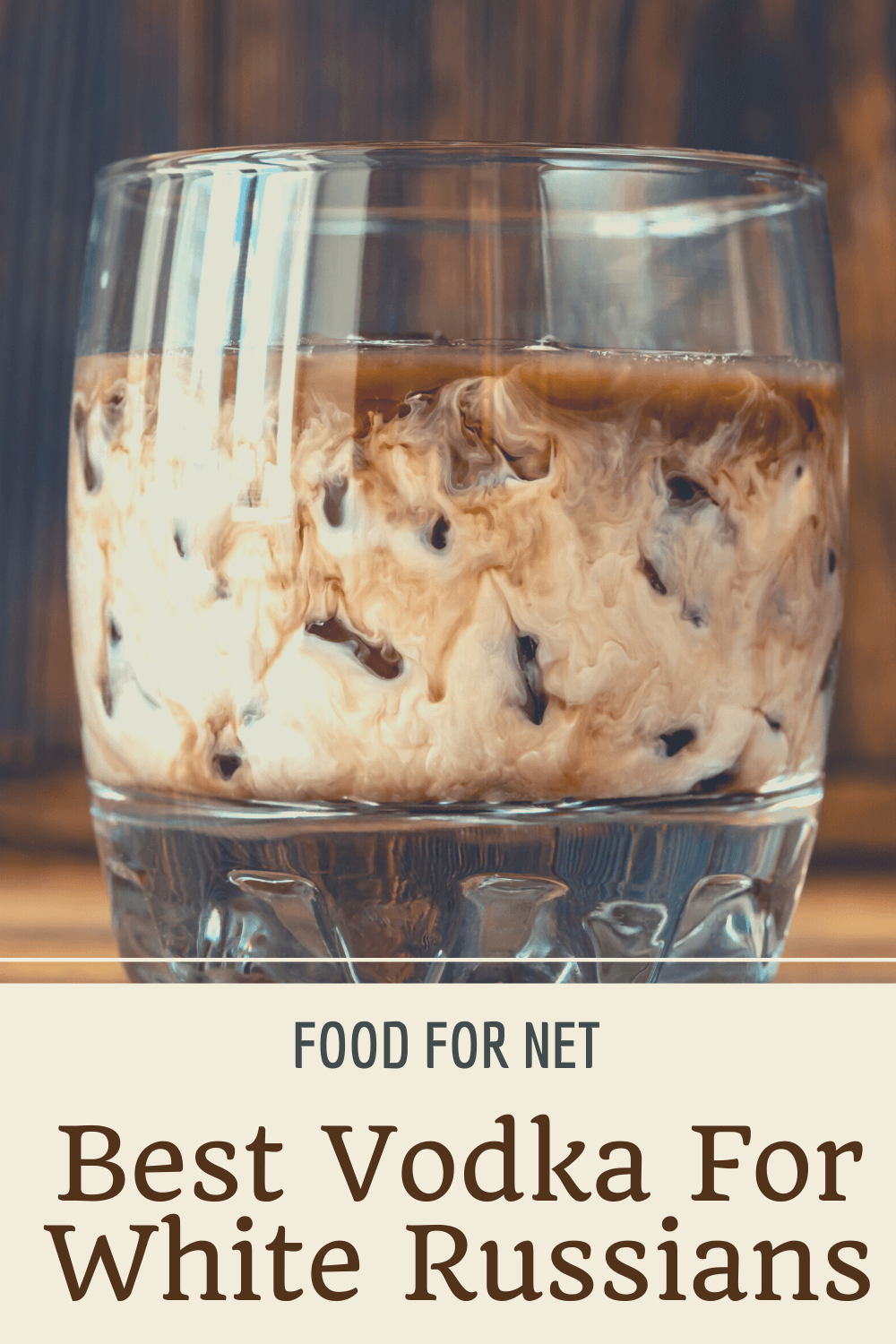 Compared to many centuries-old cocktails we still enjoy today, the white Russian is just a baby. You can trace the origins of some drinks back to the 14th and 15th centuries, but the first recorded instance of the white Russian is in 1949 when inventor Gustave Tops made it for the first time along with its sister version the black Russian.
Tops was a bartender in Brussels, so the drink got its name not based on location but because vodka comes from Russia. Or, at least that's the conclusion that many have come to considering the lack of other connections to Russia. The drink is a simple combination of vodka, coffee liqueur, and cream served over ice. You can substitute the cream for milk, though many say that diminishes the quality and sophistication of the drink.
The white Russian is unique in that it's not a particularly sweet cocktail, but it's not exactly savory, either. It's a nice in-between that's favored perfectly for coffee-lovers. The black Russian is the same drink but without the cream, offering an even more bitter version for those who like it strong. Either way, the best vodka for white Russians is usually one that's as neutral as possible, so as to not overpower the simple coffee and cream flavoring.
That said, there are a few other flavors that go well with the combination so don't rule out a slightly more flavorful vodka if you want to make it a little more interesting.
The Best Vodka for White Russians
1. Sobieski Vodka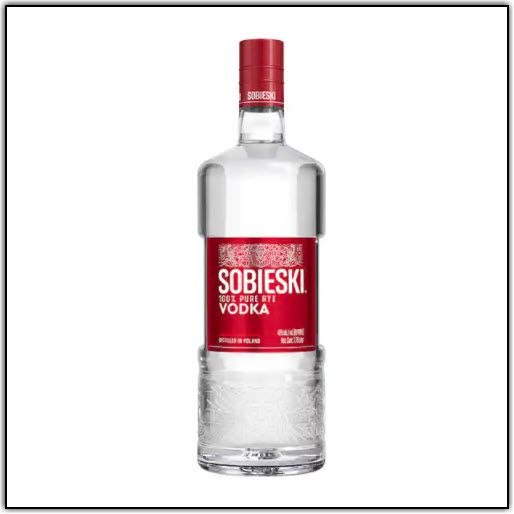 Sobieski Vodka is the perfect base for your white Russian due to its mix of high-quality, neutral taste, and affordable price tag. You never want cocktails to taste cheap, but many aren't often inclined to put expensive alcohol in them. It's a common conundrum that Sobieski solves well.
Sobieski, or commonly called "sobi" comes from Poland where it's highly revered by vodka connoisseurs. It's relatively new to the American market but the brand has been distilling in Poland since 1864 using a rye base and naturally filtered water from the Oligocene epoch spring.
On the nose, the vodka has a light and fruity aroma and no trace of alcohol, unlike many other expressions in its price range. The palate is smooth and clean with almost no taste which is exactly what they were going for. You'll notice a slight touch of harvested rye and a hint of fruit on the short and semi-dry finish.
It's the perfect base for almost any cocktail but it's great on the rocks, too!
2. Finlandia Grapefruit Vodka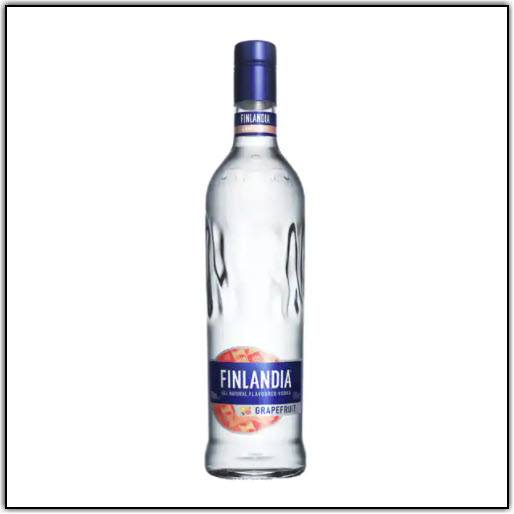 Finlandia Grapefruit Vodka is a good choice if you want a slightly more complex white Russian. It's a flavored vodka, but not heavily so as grapefruit itself is light and it's not overpowering in this vodka. The white Russian is not a terribly sweet drink to begin with so a citrus flavoring adds a touch of sweetness for those that crave it.
Though not an expensive bottle, the flavored spirit is made with great care. It's produced in Finland from a special type of barley that's able to handle colder temperatures. There are also more than 200 steps in the distillation process, which includes beautiful, fresh, and clear glacial spring water.
The aroma is light and tingly with refreshing notes of grapefruit. The palate is just as simple, with a bright flavor of freshly squeezed grapefruit and a little warmth from the pure vodka. It's a lovely and refreshing treat when sipped neat but it adds a bit of flair when included in a cocktail.
3. New Amsterdam Vodka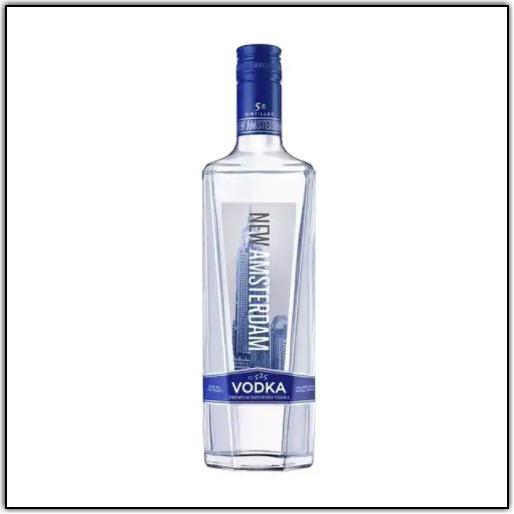 New Amsterdam Vodka is new to the scene, released in 2011. Despite its young age, it became the fastest brand of spirits in all of history to sell a million cases. This speaks highly to its quality and taste, which is the result of an unparalleled passion for premium vodka.
It's made from only the cleanest, freshest water and carefully selected grains. The process involves triple filtration and five-time distillation, creating its signature crispness and incredibly smooth, drinkable texture. It's great neat for straight vodka lovers but it's also an amazing base for any cocktail.
Much like its palate, the aroma is simple and subtle. There isn't much going on other than a touch of sweetness if you really pay attention. The palate follows with a medium body, slick mouthfeel, and the same subtle, moderate sweetness found on the nose. The finish is ever so slightly bittersweet. Overall, it's pretty neutral and the smoothness lends itself so well to almost any vodka cocktail you can think of.
4. Smirnoff Vanilla Vodka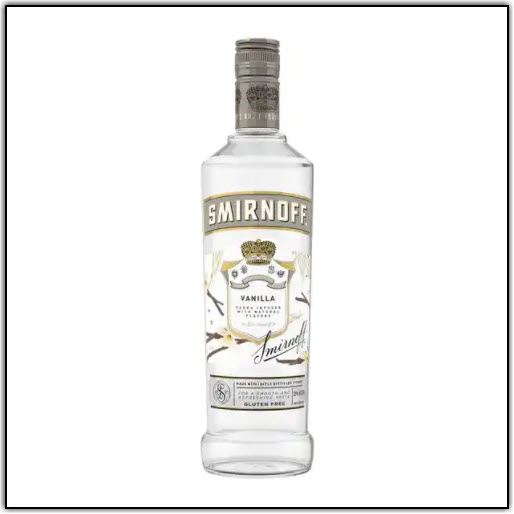 Like the grapefruit vodka, this lightly flavored vanilla spirit is perfect for those that like to add a little something to the basic flavors of a white Russian.
Smirnoff Vanilla is a popular choice for two reasons. First of all, it's one of the cheapest options out there that still carries some quality. Second, vanilla and coffee/mocha flavors go extremely well together, making it an almost universal combination. Adding a hint of vanilla to a white Russian is the perfect way to sweeten it without overwhelming it.
Vanilla flavoring aside, Smirnoff is known for producing quality and this expression is no exception. It's infused with only the best quality natural vanilla and is triple-distilled to ensure smoothness.
It's the perfect addition to many cocktails including the white Russian a the vanilla flavor is sweet and flattering but not overwhelming. Outside of cocktails, it tastes great neat or on the rocks, or even added to some ginger beer or coffee.
The profile here is, expectedly, simple and full of vanilla. With light vanilla aromas on the nose, the palate follows similarly with natural, sweet, pleasant vanilla.
5. Smirnoff No. 21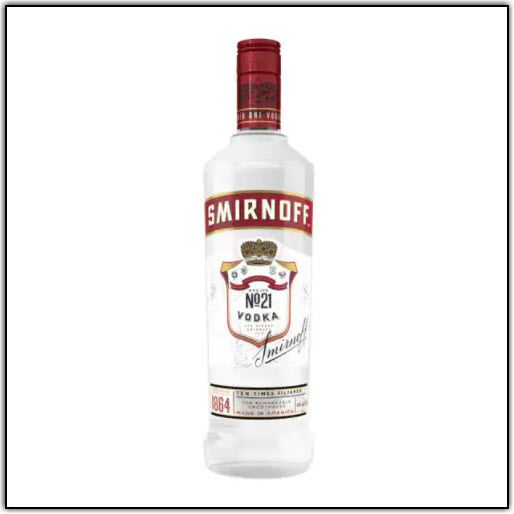 As the number one vodka in the world, Smirnoff makes an unsurprising double appearance on this list. The vanilla flavor is for those who like a little sweetness in their white Russian, but as one of the most neutral vodkas around, their original Smirnoff No. 21 is perfect for a classic iteration of the cocktail.
Filtered ten times and distilled three, the smoothness and clarity in this vodka is unmatched, making it perfect for experts and beginners alike.
The aroma is about as neutral as they come, with nothing more than subtle notes of grain in the background. It offers a soft, slightly oily mouthfeel and similar notes of sweet but barely-there grain flavors on the palate. The finish is clean with just a touch of spice. It's everything a neutral vodka should be and goes great on the rocks as well as any cocktail.
White Russian Fun Facts

Although it's not nearly as old as many other classics, the White Russian is just as much of a classic and its short history is actually pretty interesting. Here are some cool facts you can share the next time you're whipping up the creamy coffee delight for your friends:
It was Saved by "The Dude"
Although the drink made its rounds after its initial creation in 1949, it was pretty localized and it was slowly heading towards obscurity. That is until it landed a starring role in the 1998 Coen Brothers masterpiece "The Big Lebowski."
The beloved main character known as "the dude" drinks eight of them throughout the classic film and his constant search for cream is crucial to a big subplot. This put the drink in the spotlight and catapulted its name across the globe.
It's Often Copied
Although it didn't actually come from Russia, the name makes it easy to title variations of the drink after their respective origins. Many other countries have created their own version of the drink using native versions of the required ingredients.
For example:
The white Canadian is made with goat's milk.
The white Mexican is made with horchata.
The white Cuban uses rum instead of vodka.
The white Belgian uses chocolate liqueur instead of coffee.
Though not tied to a specific location, the dirty Russian is another popular variation that uses chocolate milk instead of cream. This is the perfect substitution for anyone who wants their cocktail to a little sweeter.
You Can Turn it Into a Dessert
These flavors taste just as good frozen as they do in drink form. Ben and Jerry's paid homage to this fact with their ice cream called "From Russia With Buzz" which was an intentional spin on the cocktail. Now retired, it featured coffee ice cream laced with coffee liqueur combined with dark coffee ice cream and fudge chips with espresso.
Though the official ice cream is no longer, you can create your own frozen, boozy dessert with the white Russian as your base. Keep it simple and blend it up with some milk and ice cubes added. For some extra texture, use coconut or almond milk ice cubes instead.
Or, get a little fancier with some plain vanilla ice cream and chocolate sauce. Either way, it's easy to transition this one into something cold and sweet for your summer gathering!