Vodka is an old spirit with a long history and it's the base of many popular cocktails. Cheap vodka is cheap and always great for parties where shots and cocktails are made and downed in abundance. Finding the "best" vodka can be a different process for every situation – do you want a cheap bottle for shots, or do you want something to sip?
Vodka isn't usually thought of as a sipper, but don't discount it. There are some top-shelf vodkas with phenomenal smoothness and more flavor than you might expect. But – they're far more expensive.
Vodka is not aged, therefore no bottle takes 20 years to make, and there isn't time for more and more flavors to impart with each year. So why are some bottles so much more expensive? This largely comes down to the process and ingredients. The quality of these varies widely and you can really tell the difference.
Cheap vodka is often produced with many cost-cutting measures and ingredients laden with impurities – as impurities require time and money to remove. The number of distillations plays a role, as well. While it will reach a point of distillation where no more improvements can be made, six times is still better than one, for example. But, additional distillations more time and money – hence why cheap bottles don't usually get multiple distillations.
The result is vodka that burns on the way down. These are also more likely to produce a headache and give you a hangover the next day.
Expensive vodka is made with more time, effort, care, and higher-quality elements all around. It begins with high-quality grains like wheat and rye, pure, clean water, and quality equipment. High-end vodkas go through many more refining processes and more attention is paid to their flavor.
These are also much smoother and clearer with little to no burn at all. Depending on how they're made, they may have more flavor to them, as well. While these can make a fantastic premium cocktail if you want, they're excellent for sipping as well.
While the experience may not be as deep and complex as a 20-year-old whiskey, there are many flavors out there to choose from and enjoy, and a good vodka offers a light and refreshing experience.
All of that said, there's nothing wrong with enjoying a cheap bottle of vodka when the circumstances call for it. Shots don't need to taste amazing and the impurities and flaws of a cheaper bottle are easily hidden in a flavorful cocktail. The good news is that there are plenty of great options at all price points.
The Best Vodka For Every Budget
Best Bottom Shelf Vodka
1. Iceberg Vodka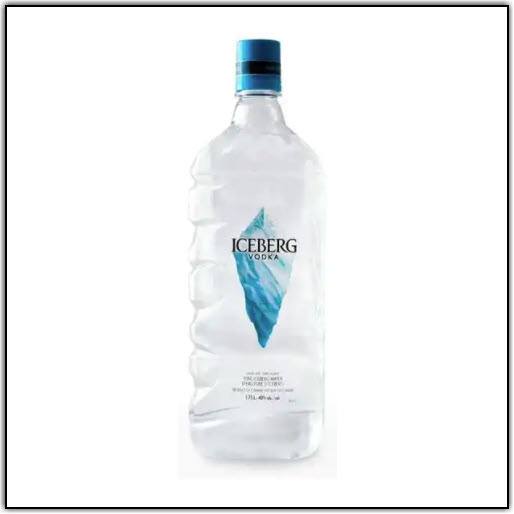 Aptly named, the makers of Iceberg Vodka are the only ones around that venture out and harvest actual icebergs. Made in Canada's iceberg alley, the icebergs provide some of the purest water in the world, which is exactly why the company goes after them – to provide the smoothest, best-tasting vodka they can.
The water from these icebergs is thousands of years old and is untouched by pollutants and mineral impurities. It's essentially the perfect water and is turned into what some consider the perfect vodka.
The vodka is incredibly clean on the nose with just a touch of grain and citrus. The palate offers a bit of sweetness with a subtle corn flavor and just a hint of spice. It finishes with some lingering heat.
2. Prairie Organic Vodka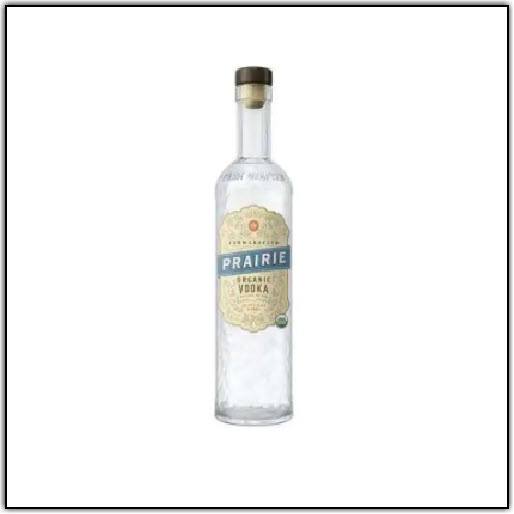 Prairie Organic Vodka is the number one organic vodka, a title they've earned with the effort, care, and attention they've put into this spirit. In addition to the promise of organic, it's also gluten-free, eco-friendly, and GMO-free meaning it caters to almost anyone that's looking for a nice cocktail.
This vodka is also unique in that it's "distilled to taste" meaning they don't have a set number of distillations, they distill it as many times as necessary to get the proper taste.
On the nose, you'll find lovely notes of orchard fruit, flowers, and toasted cereal. The palate follows with a subtle sweetness that morphs into a pleasant heat. Overall, it's quite neutral and light making it an easy, tasty mixer.
3. CH Vodka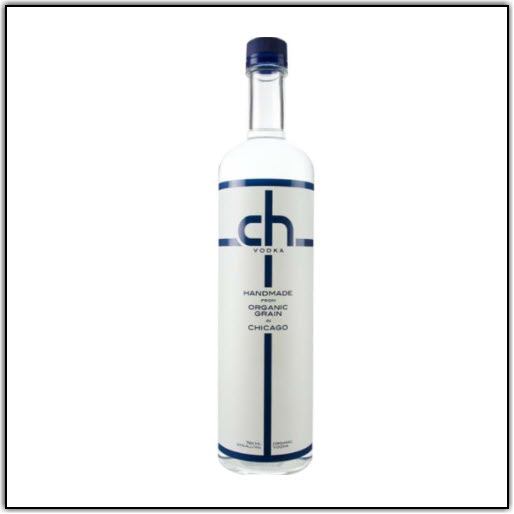 CH Vodka received a gold medal from the New York Wine and Spirits Competition in 2018 and is certified organic, making it a valuable purchase at such a low price. The expression is also on the more flavorful side when it comes to vodka, offering a tasty experience and a solid way to add depth to a cocktail.
The aroma offers fresh pastries, vanilla, and berries with a hint of grapes in the background. The palate has a soft mouthfeel and fruit flavors on the front. This is followed by whipped cream and raspberry which builds to the mildly peppery finish which offers a touch of mineral flavors as well.
Best Middle Shelf Vodka
1. Crystal Head Vodka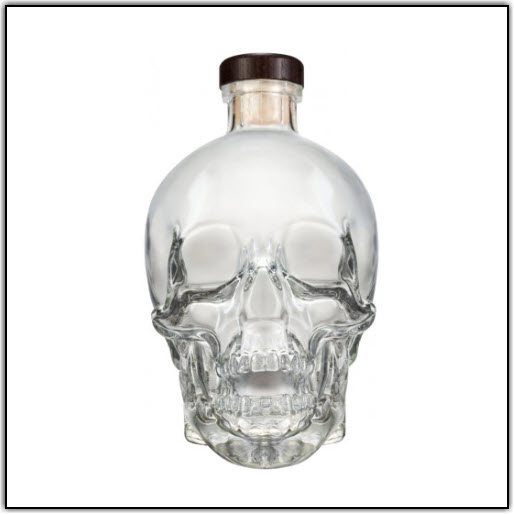 Crystal Head Vodka is a highly-praised and award-winning vodka, including two gold medals in a row at the San Francisco World Spirits Competition. The company is adamant about keeping its vodka additive-free and as pure as possible. This includes seven filtrations through Herkimer diamonds which give it incredible smoothness.
The beautifully designed skull head bottle is another distinctive feature, making the bottle immediately recognizable on the shelf. Fortunately, the vodka inside does well to follow up such an impressive first impression.
The nose offers a clean, crisp, and subtle hint of vanilla followed by an incredibly smooth palate. You'll find notes of vanilla, corn, and citrus leading up to the lingering finish of vanilla and subtle pepper spice.
2. Absolut Vodka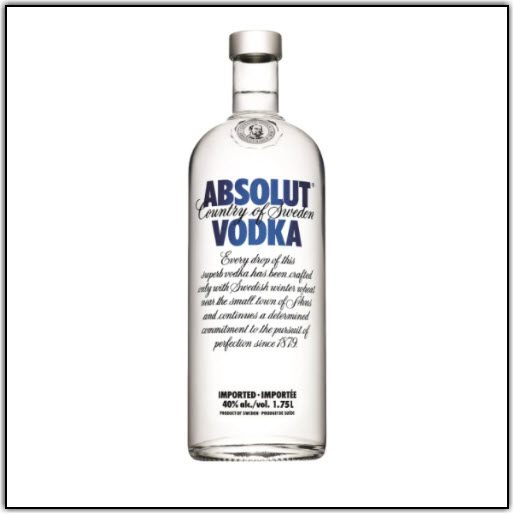 Absolut has been around since 1979, always striving to create the best vodka. Soon after its inception, it became a local favorite. It wasn't long before word spread and today Absolut Vodka is a global sensation. Their original is known for its clean, neutral taste and reliability in cocktails. It works well for cooking too.
It offers a gentle wheat aroma on the nose with a gentle palate as well. You'll find a mild wheat flavor similar to the aroma and the tiniest hint of spice on the finish. It's the perfect base for almost any vodka cocktail.
3. Grey Goose Vodka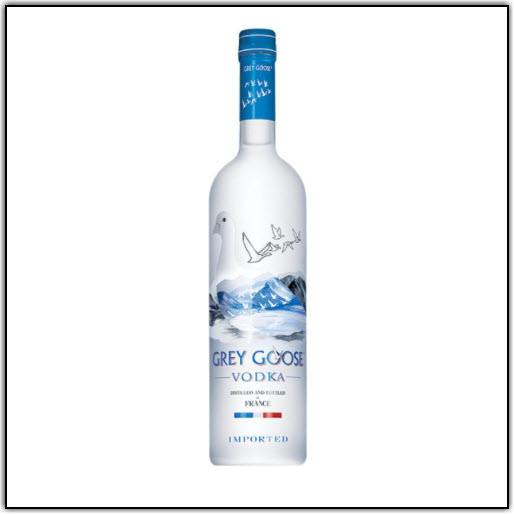 Grey Goose Vodka was born in 1997 and was one of the first premium vodkas to become widely available. It's made from only the finest French ingredients: high-grade winter wheat and limestone-filtered water.
It's made with unmatched expertise and craftsmanship to produce its signature smoothness. It offers a subtle aroma of wheat followed by an uncomplicated palate. You'll find flavors of black pepper and lemon peel which complement each other nicely, followed by a touch of sweet, crispy wheat flavor and a clean finish.
Best Top Shelf Vodka
1. Barr Hill Vodka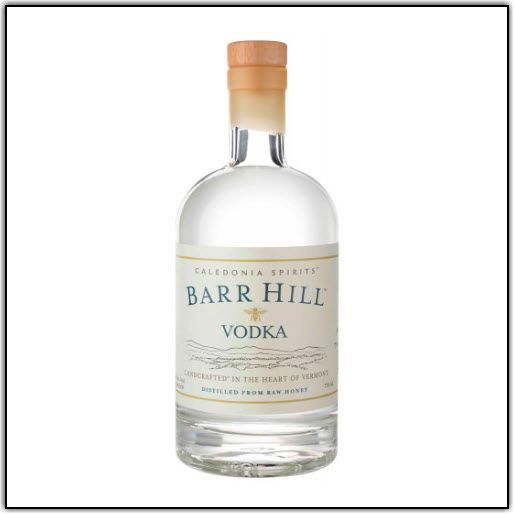 Barr Hill Vodka is an uncharacteristically sweet vodka crafted from raw, organic honey. Founder Todd Hardie was a beekeeper for more than 40 years before he got into the world of spirit-making, and he found the perfect way to combine the two.
It's a complicated, often expensive process as the quality starts with the bees. They must be taken care of and the honey must be carefully and meticulously harvested to avoid error. Thankfully, Todd Hardie has plenty of experience in this field.
The expression offers soft, elegant notes of honey on the nose followed by similar flavors of honey on the palate which is accompanied by a hint of pepper and vanilla. The texture is crisp and clear.
2. Beluga Gold Line Vodka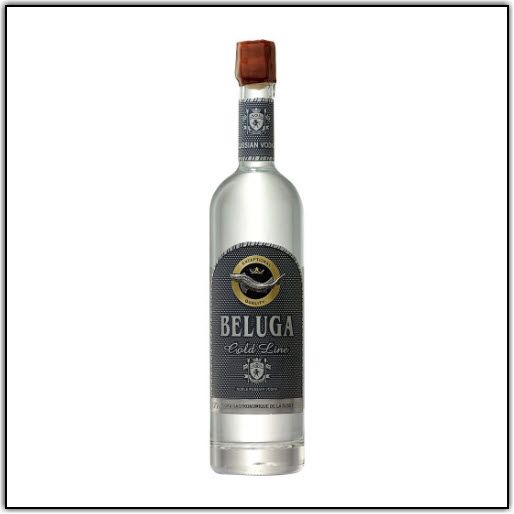 Beluga Gold Line Vodka is a super-premium bottle produced at a leading facility in Russia. The expression is distilled in Siberia using only the purest water from Siberian wells that go down 300 feet.
Beluga Gold is distilled five times instead of the traditional three of Beluga's other expressions, giving it an even cleaner and smoother profile. The nose is super clean and fresh with subtle notes of cinnamon.
The palate is gently sweet with a creamy mouth feel and a hint of pepper and vanilla. The finish is long and clean.
3. Hangar 1 Fog Point Vodka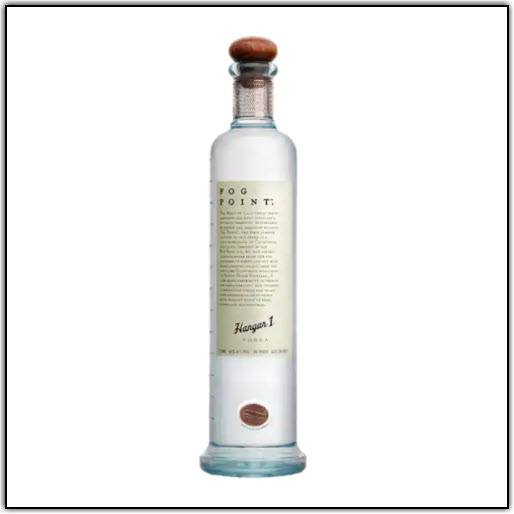 Hangar 1 Fog Point Vodka is an expression that's truly Californian and truly unique. The company installed "fog catchers" to trap fog and convert it into fresh water. If that wasn't enough, the vodka is also crafted from distilled Californian wine.
The result is a premium, gluten-free vodka expertly crafted for the best sipping experience. In addition to trying something new, Hangar 1's goal here was to create a more sustainable, eco-friendly way of making amazing vodka.
The result is an extraordinary vodka with more flavor than most. Citrus, pear, and honeysuckle come together to create this expression's crisp, clean, elegant profile.
Related Content