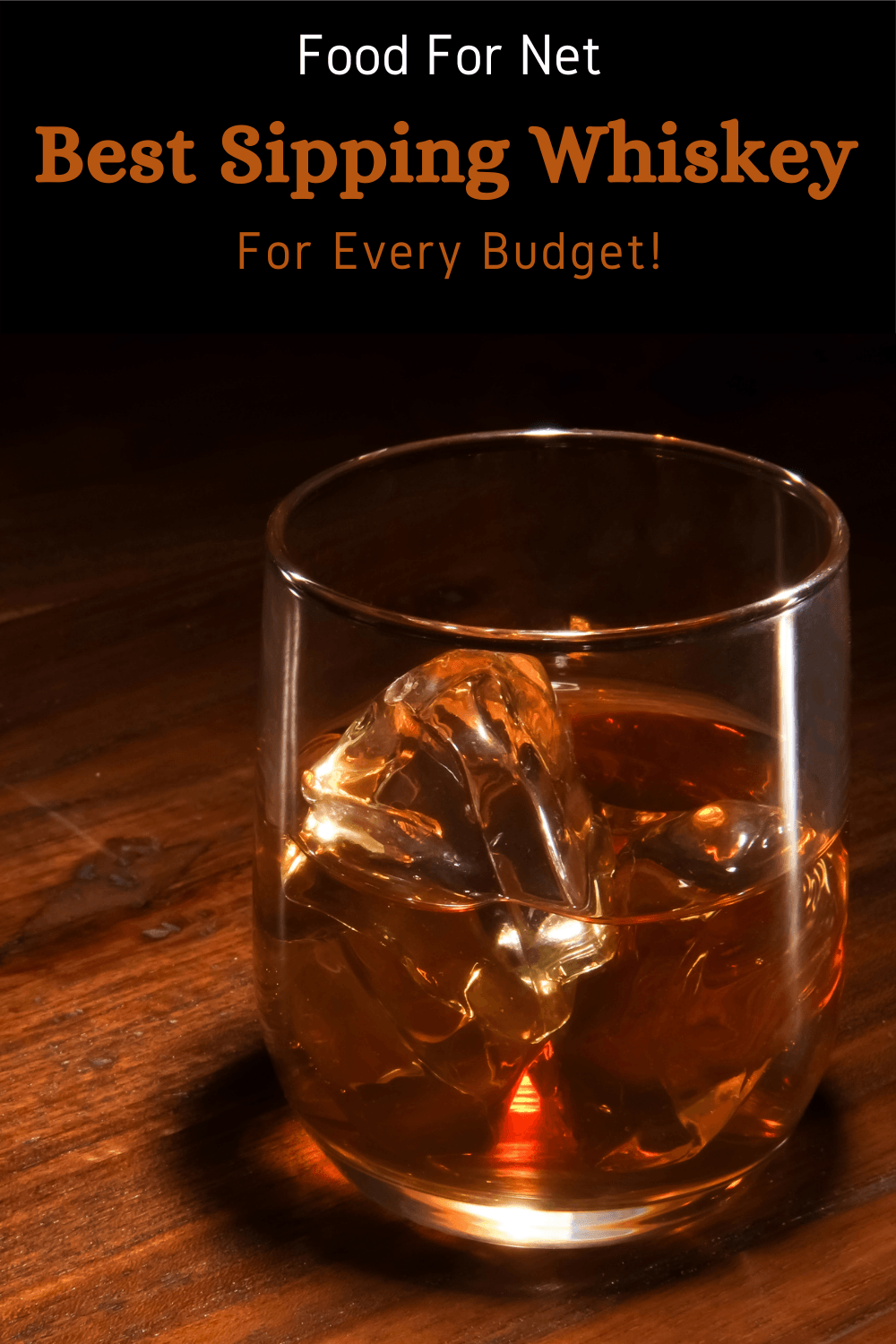 Whiskey is a complex spirit with several varieties, so it's no surprise that it's a popular one to sip on and enjoy neat. Finding the best sipping whiskey is a somewhat subjective mission because there are so many different flavors out there and a lot will come down to preference.
However, there are still several things that go into the making of whiskey that determine whether it's a contender for your next sipping experience or if it's better off in a mixed drink (and there are plenty of those to choose from) where other flavors can mask the flaws.
Whiskey is a distilled spirit that's made from mashed up grain. Mashing the grain releases natural sugars which will ferment into alcohol. The many different types of whiskey are determined by what grains are used and in what proportion.
For example, Irish whiskey must contain a percentage of malted barley, but the rest of the recipe is open to other grains. Bourbon, on the other hand, is made from at least 51 percent corn and again, the rest is open. Once the requirements are met, adding different types of grain will change both the flavor profile and the quality.
The best sipping whiskey is one that's made with high-quality ingredients, this is non-negotiable. To find the best, look for organic, locally sourced grains. Not only does this ensure top quality but it means the distillery is supporting local farmers.
Also, look for age. Aged whiskey costs more money but is it ever worth it when you find one you like. Different barrels give it different flavors, so pay attention to what exactly it's aged in and you may notice a pattern in flavors you like. Nine and 12-year-old whiskies are fairly common, though there are a few 21-years out there if you want to really go for it.
You've probably seen a few movies where a dark and broody character dramatically asks for "whiskey on the rocks." This may sound professional, but it's important you know what you're getting into before you start sipping. Adding ice is a common practice but it does numb the palette a little which diminishes the flavors.
Whiskey does have a high alcohol content, averaging around 40 percent. This, plus the strong flavors in most of them can be a little too intense for some people. If this is the case, try adding a small splash of water. Adding water releases the water repellent elements which brings out a stronger aroma. It also lowers the alcohol content which brings the other flavors to the front.
Start by adding a single drop and swirl it in. Take a sip, and repeat as necessary until you find the flavors you're looking for. A good bottle of whiskey is an amazing thing to enjoy on a quiet night by yourself or with some friends at the bar. Either way, it's always an experience as much as it is a drink.
Best Sipping Whiskey
Bottom Shelf
1. Buffalo Trace Straight Bourbon Whiskey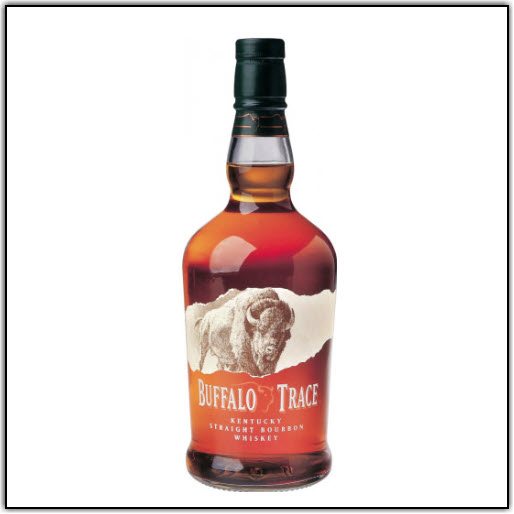 Buffalo Trace Distillery is a family-owned distillery that's been in continuous operation for more than 200 years.
Not only have they been open for this long, but their flagship straight bourbon whiskey has been made with the same traditional process the whole time. It's made from a combination of corn, plump rye grains, and malted barley which creates a notably delicious flavor perfect for sipping.
The whiskey is a deep amber color with a sweet aroma of vanilla, caramel, molasses, and mint. The palate features similarly sweet notes of toffee and brown sugar with hints of oak, baking spice, dark fruits, and anise. It has a mellow finish with lingering notes of vanilla, rock candy, and oak.
2. Knob Creek 9 Year Old Bourbon Whiskey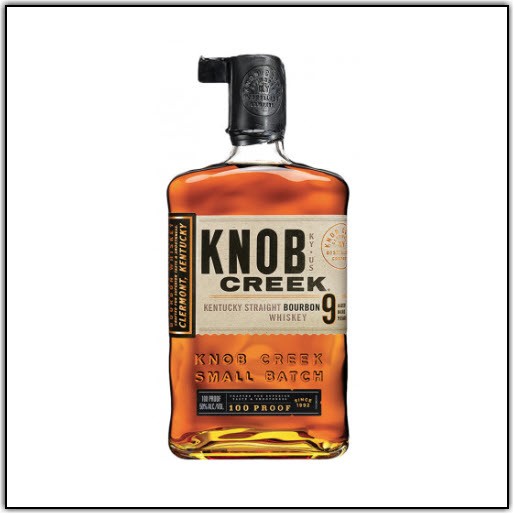 Knob Creek founder Booker Noe built a reputation for himself as the "father of small-batch" after launching several legendary and successful small-batch bourbons. The 9-year-old bourbon whiskey is Knob Creek's bestseller and it's a great one for sipping.
This whiskey is popular for a reason – it's complex, sweet, and full-bodied while remaining affordable. The aroma leads with oak, vanilla, and caramel with an earthy hint of rye.
Caramel and vanilla are strong on the palate, followed by nutty hints and notes of pepper and dark chocolate. The finish is long, slightly dry, and filled with woody, spicy notes.
3. Bulleit Kentucky Straight Bourbon Whiskey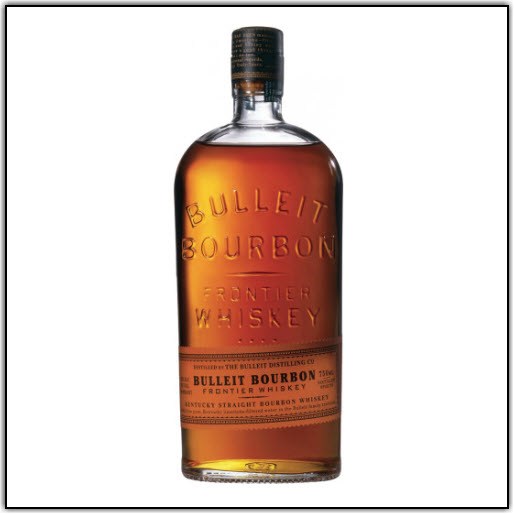 Forbes Magazine has called this "one of the best bourbons," a claim that's backed up by its score of 95 points from Wine Enthusiast and its achievements at the Ultimate Spirits Challenge in 2017. Tom Bulleit received the recipe for this bourbon whiskey in 1980 and put his own spin on it.
This straight bourbon whiskey isn't the only one in their collection to win multiple awards. Their excellent recipes include pure Kentucky limestone-filtered water paired with locally sourced ingredients.
The bourbon has a pleasing caramel color and a wonderful aroma of charred oak, warm spice, and rich caramel. It tastes of oak, allspice, and cinnamon with creamy hints of vanilla and rye bread. The finish is long and lingering.
Middle Shelf
1. High West Campfire Whiskey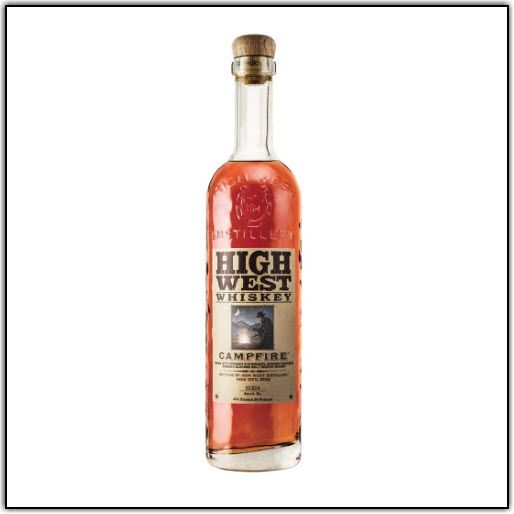 This unique whiskey combines bourbon, rye, and Scotch to create a sweet taste reminiscent of a special Scottish dessert loved by High West's owner.
After a tour of a Scottish distillery, he was presented a dessert of honeydew covered in peated syrup. It was a most interesting flavor that he sought to replicate with this campfire whiskey. According to him, they got it exactly right.
The whiskey is well-balanced with the taste of sweet bourbon, fresh corn, and roasted nuts followed by notes of oak, spicy rye, and baking spices. The finish is long and smooth with a noticeable touch of peated smoke, making the title of campfire whiskey more than appropriate.
2. Westland Peated American Single Malt Whiskey

Westland's peated American single malt whiskey is an inspired whiskey, created with a variation of the house malt style combined with some of the smokiest peat around.
This deliberate concoction features a smoky, peaty flavor unrivaled by others, without overwhelming the palate. The result has garnered the whiskey a score of 94 from the Beverage Tasting Institute in 2015.
The aroma is nutty and mossy with a hint of orange peel. In addition to the smoke and peat, you'll notice hints of campfire, roasted pistachios, and iodine. This is followed by green herbs and earthy notes for a finish strong with iodine.
3. Old Forester 1920 Prohibition Style Bourbon Whiskey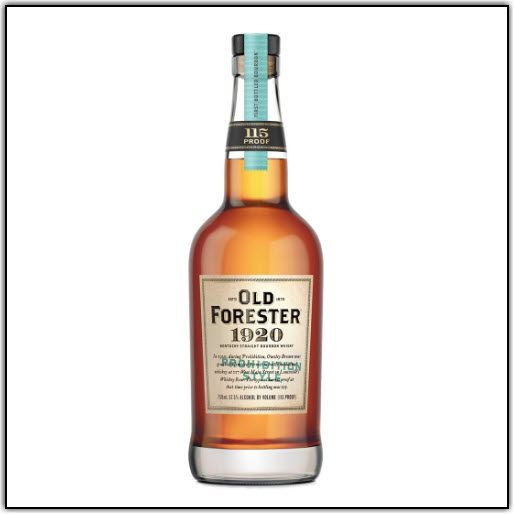 This bourbon whiskey is the third release in Old Forester's Whiskey Row series. This particular whiskey celebrates Old Forester's continued production during the 1920's prohibition. The 13 year prohibition period was abysmal for some, but Old Forester was given a permit to keep distilling.
The prohibition-style bourbon whiskey comes from a barrel sample that the company president would have batched when prohibition started. The aroma features a strong sense of cherries with notes of caramel, dark chocolate, and maple syrup.
Caramel also comes through on the palate along with graham cracker, green peppercorn, and coriander with a hint of cedar. Tart apples are noticed on the finish, with lingering hints of toasted marshmallow and chocolate.
Top Shelf
1. Elijah Craig Barrel Proof Bourbon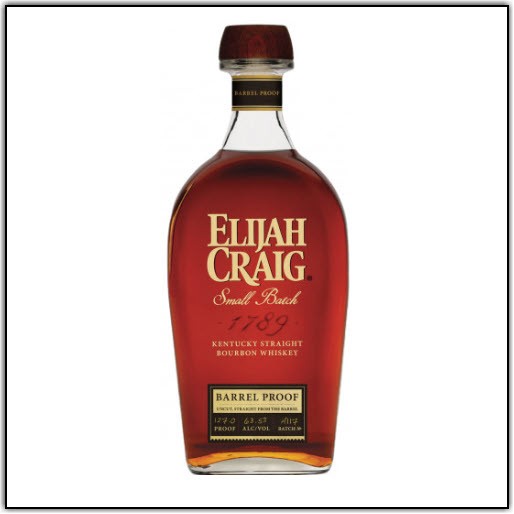 This top-notch barrel proof bourbon won "best small-batch bourbon" twice at the World Spirits Competition and has been named whiskey of the year by the Whiskey Advocate.
These titles are well-earned by this extraordinary selection from Elijah Craig that is made in the same traditional way as their other award-winning bourbons.
The rich caramel aroma mixes with toasted oak and fruity notes to create a pleasant and complex experience. Vanilla, caramel, and butterscotch grace the palate with notes of black pepper and spicy cinnamon before giving way to a layered finish that highlights all the flavors before slowly fading as it cools.
2. Yamakazi 12-Year-Old Single Malt Whisky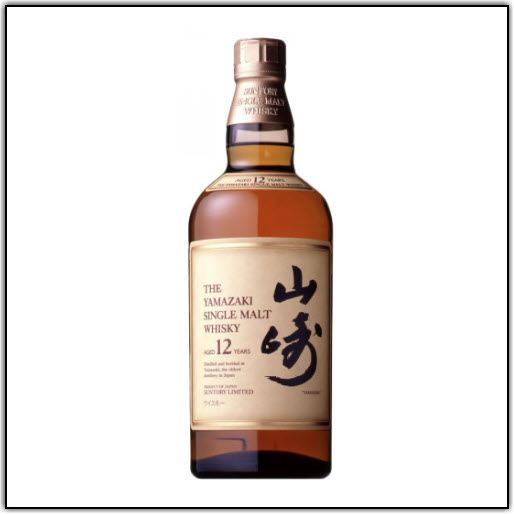 This is an extremely unique whisky that was originally inspired by Scottish distilleries but given a distinctly Japanese approach by passionate funder Shinjiro Torii who opened Japan's very first whiskey distillery.
Their single malt whisky is made with 100 percent malted barley and matured for 12 years in casks made from three types of wood – Spanish, American, and Japanese oak.
Golden honey in color, the floral aroma is accented with hints of fruit and spice. The flavor is rich with dried stone fruits, buttered toast, and toffee with hints of pepper. The finish is long and bold.
3. Laphroaig Lore Single Malt Scotch Whiskey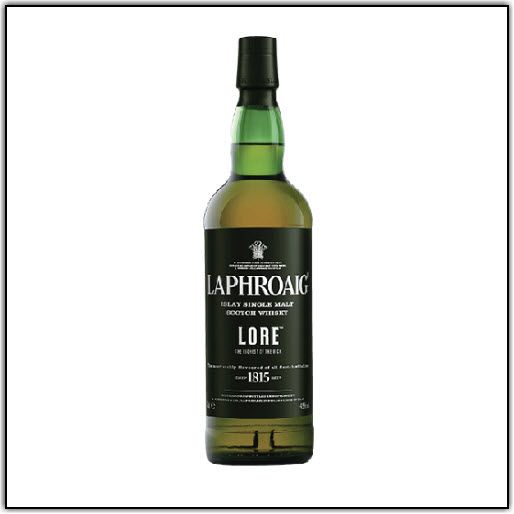 This impressive single malt whiskey is one of the most intense and flavorful whiskies ever made. It was one of the only whiskies that were legally imported during prohibition as it was considered medicinal.
The whiskey is aged in several casks including first-fill bourbon barrels and Oloroso sherry hogsheads. It has a rich and smokey aroma with notes of ash and ocean spray.
This complex aromatic experience gives way to a palate filled with vanilla, salted caramel, bitter chocolate, and roasted chestnuts. On the finish, you'll notice chocolate chip cookies, malt grain, tropical fruit, and a strong sense of peat.