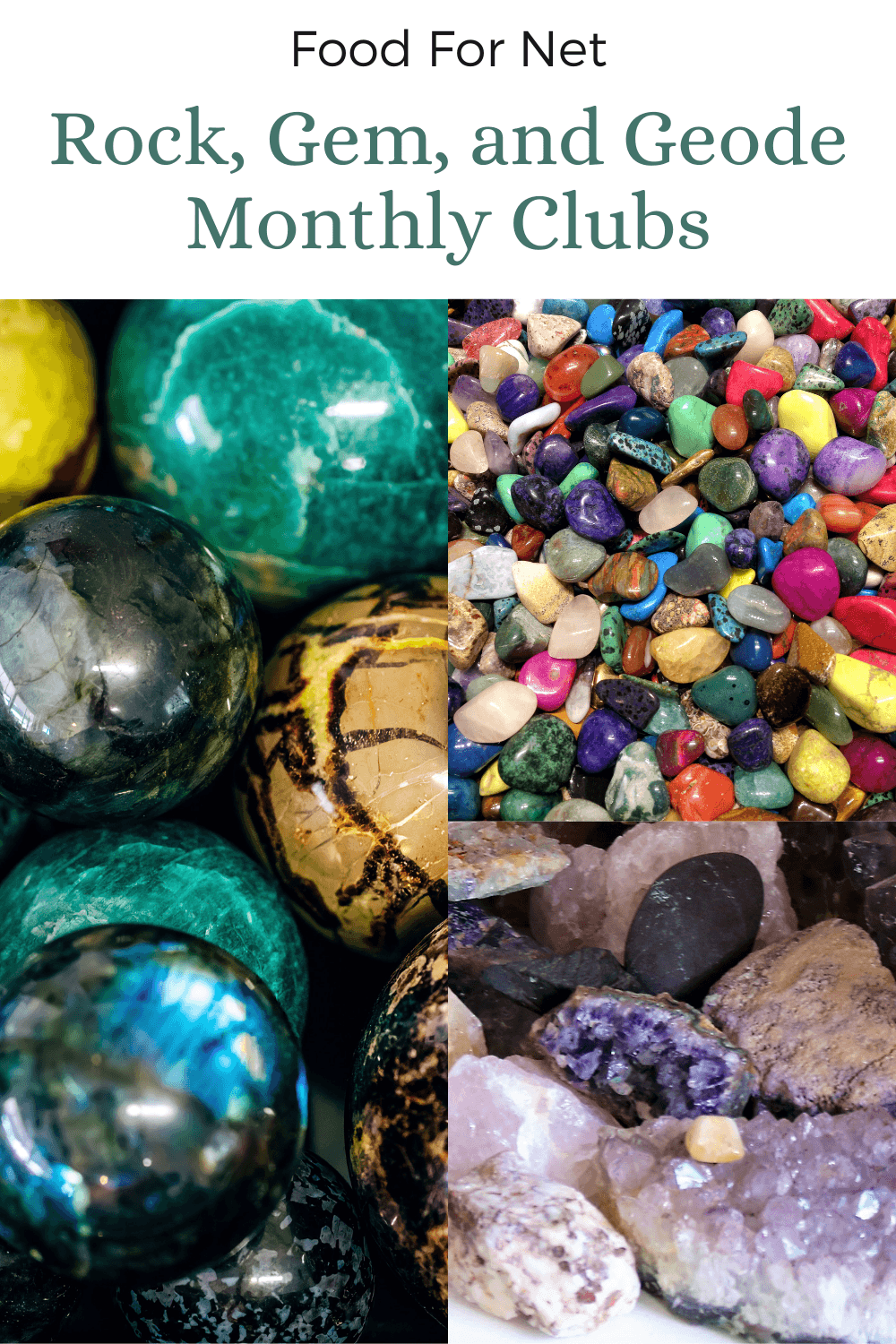 If you, like many, have a passion for collecting, then rocks, gems, and geodes of the month clubs could be perfect for you. These types of stones have played a significant role in our history, dating back to prehistoric times, where they have were found in graves. However, no one knows if the rocks were buried with people for spiritual or ornamental reasons.
Archeologists first documented the use of rocks and minerals in Ancient Egypt, where they were used for cosmetics and medicine. The minerals were ground from their stone form into a powder to be used for makeup, lotion, and added to other ingredients for medicinal purposes.
But Egypt was not the only ancient society that used rocks, gems, and geodes. Records created by Assyrians and Babylonians described using them for magical medicinal properties. And centuries ago, people once believed spirits and ghosts caused illness, so they used talismans made from gems and minerals to protect the sick. Common gemstones used included diamonds, aquamarine, and topaz. Though, in addition to amulets, some of the stones were crushed and consumed.
Today, the use of gems and stones for medicinal purposes is not a mainstream practice, but some still believe in their healing properties. And not all rock collectors use them for spiritual purposes. Many hobbyists enjoy rock collecting for their geological interest or just because they like the look of them.
For the enthusiasts looking to start or build on an existing collection, there are several clubs that are perfect for any collector. Some of the clubs are educational, some are all about aesthetics, and others promote healing gems. But whatever your reason for collecting rocks, there is a subscription box for you.
You could also look at crystal clubs or perhaps take a different approach entirely, like an air plant club (as these plants can make your environment much nicer too).
Rock, Gem, and Geode Subscription Boxes
Geode Club
Rock Solid Science
Aura Luvr
Gem Surprise Box
Fossillocator
Geology Rocks and Minerals
Geode Club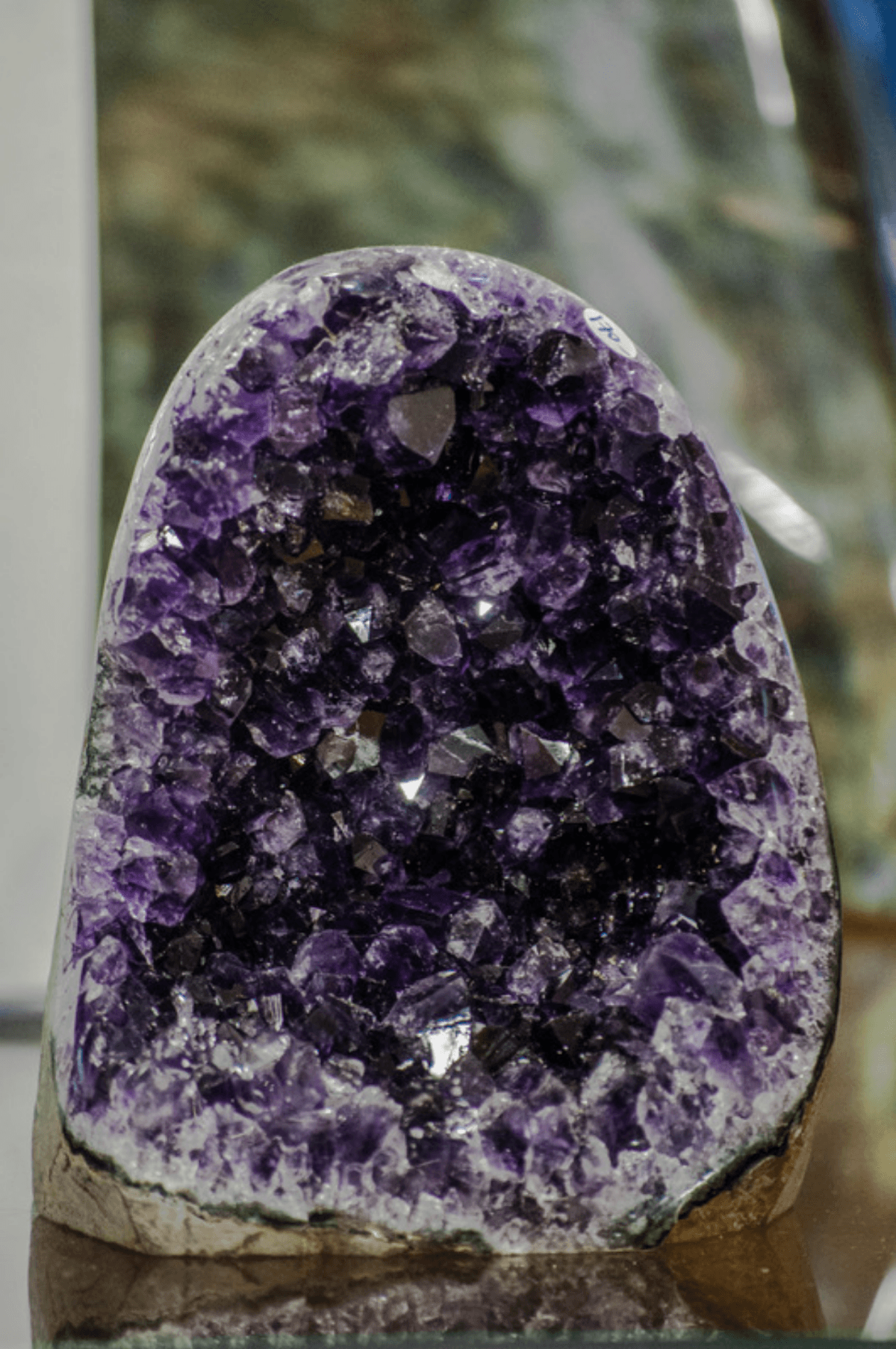 Lori, a long-time rock collector founded Geode Club. Geode Club is an online store that offers a variety of geode products such as:
Jewelry boxes made from geodes that have been cut in half and polished
Geode pendants
Glass animals displayed on agate slabs
Geode break opens of various sizes
Treasure chests with geodes, rocks, and crystals
Gift sets
Plus, they offer 5 unique geode of the month subscription boxes:
Large Geode for $104.97 shipped quarterly

Large cut and polished Brazillian geode
1 Geode ranging in size 3.5 to 5.5 inches
1 surprise

Geode of the Month for $19.99 per month

Available for quarterly shipping instead of monthly
1 cut and polished Brazillian geode
Geodes range in size 2 to 3 inches – If the geode is small, you will receive 2 instead of 1
An information card about that shipment's geode
1-2 surprises

Geodes Around The World for $59.99 for 3 months

3 unique boxes

2 break open geodes from Morocco
1 to 2 Brazilian polished half geode
2 large break open geodes from Mexico 5″ to 7 3/4″

Extra Large Geodes Brazil for $189.99 for three months

Extra large cut and polished Brazillian geode
1 geode approximately 5 inches weighing between 1.5 to 3 pounds
1 surprise

Sparkle Treasures for $89.99 for three months

3 unique boxes

Personalized, wood treasure box containing quartz crystal points, rainbow geode, or ombre point
Geode trinket box with a surprise pendant inside
Seashell box with a surprise mineral or crystal heart inside
The subscriptions do not auto-renew, so you never need to worry about unwanted charges. Subscription boxes ship free in the United States and go out between the 1st-7th of the month. International shipping is available for an additional cost.
Rock Solid Science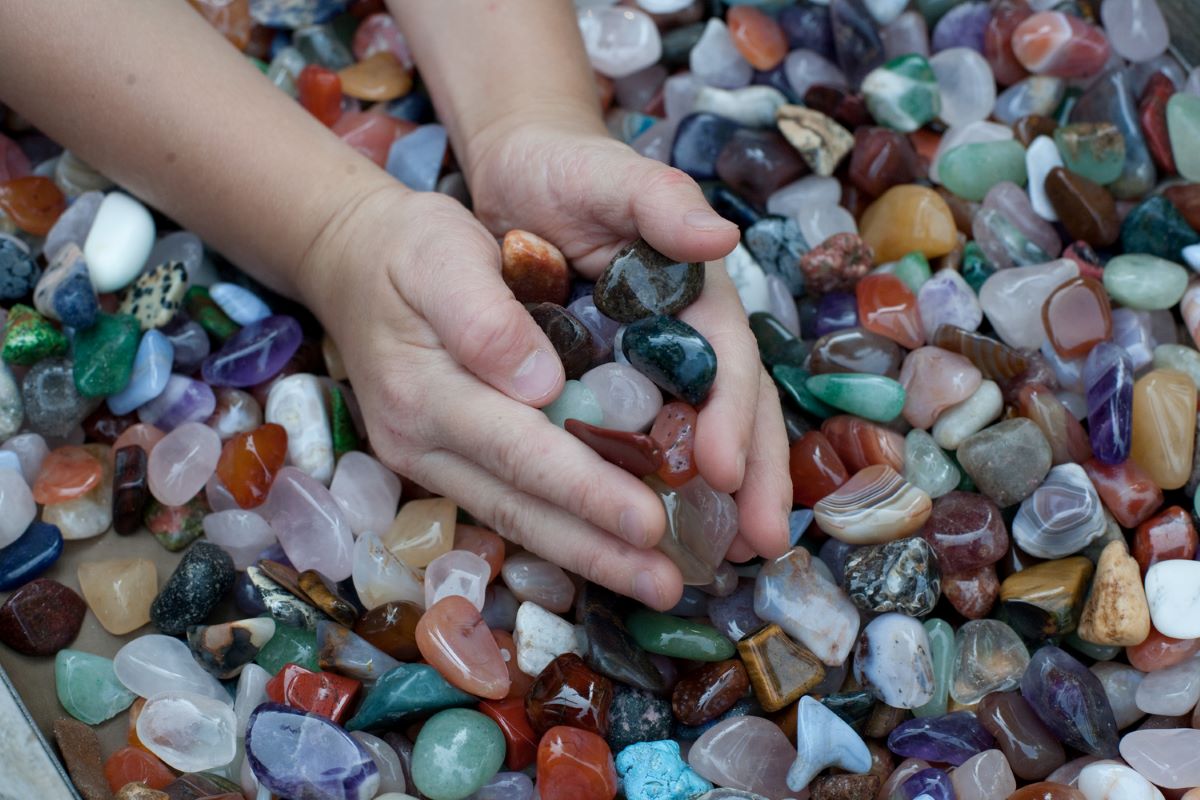 Rock Solid Science was founded by Amy, who is passionate about encouraging and engaging students to learn more about geosciences. Rock Solid Science is more than an online store for rock collectors; it is also a place of learning and offers online and hands-on programs for kids.
Rock Solid also works with schools to help enhance the geological learning experience. Plus, they offer virtual and in-person event options such as birthday parties, summer camps, and programs for girl scouts.
If you are looking to add or start a rock collection Rock Solid has an online store with crystal cupcakes, rock tumbler mix, geode rock box, fossil mining kit, agate slices, and gemstones by the pound.
And if your young rock collector would enjoy a monthly delivery of rocks, minerals, and science activities, you won't want to miss out on the Rock of the Month Club. There are 3 monthly rock subscription payment options:
Month-to-month for $40 per month
Quarterly prepaid for $160
12-month prepaid for $420
This club isn't your average rock of the month club. It has an interactive component so you can meet others virtually and discuss your favorite hobby and show off your rock collection. Your membership also includes access to prerecorded and live video streaming, so you can get your questions answered by geo-experts.
The Rock of the Month Subscription box ships out between the 1st-7th of the month, so orders need to be placed by the 15th of the month to receive the next month's delivery.
Each shipment is a surprise full of a fun variety of specimens like geodes, agates, emeralds, and crystals. The first box is always their Welcome Box, with the next deliveries featuring different themes.
Aura Luvr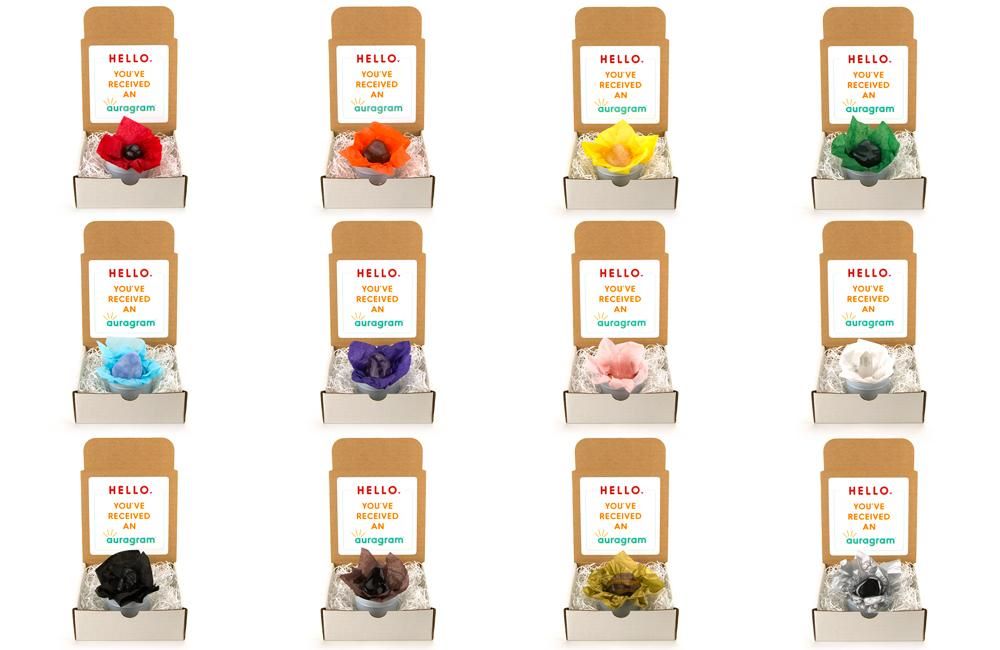 Aura Luvr was founded by a long-time lover of geology who believes in gems and the power and energy possessed by rocks. Before Aura Luvr came to fruition, the founder used to give mineral gifts to loved ones who needed extra healing energy for the body, mind, or soul.
Wanting to share the magic of giving minerals on a grander scale Aura Luvr was created. The driving force behind Aura Luvr is spreading good energy to others.
Aura Luvr products make the perfect gift for a loved one or yourself; they offer 17 Auragrams; each one comes with:
The selected stone
A protective tin
A card with the stone's information

Physical characteristics
Properties – Chakra, Star/Planet, and Element

What the stone's abilities are
Practices on how to best use it
Invocation

Gemstone care information
A handwritten card
And if you can not choose just one, Aura Luvr has a subscription box that features a new gemstone each month, the Auragram Gem of the Month Club. Each month the recipient will receive a new stone, like:
Garnet – Passion
Moss Agate – Abundance
Blue Agate – Calm
Clear Quartz – Healing
Hematite – Strength
Though Aura Luvr offers 17 options, 5 are various versions such as clusters, shaped, or raw gemstones. The club costs $250 and is only available as a 12-month membership. Boxes ship out at the beginning of each month and shipping is free in the U.S.
Gem Surprise Box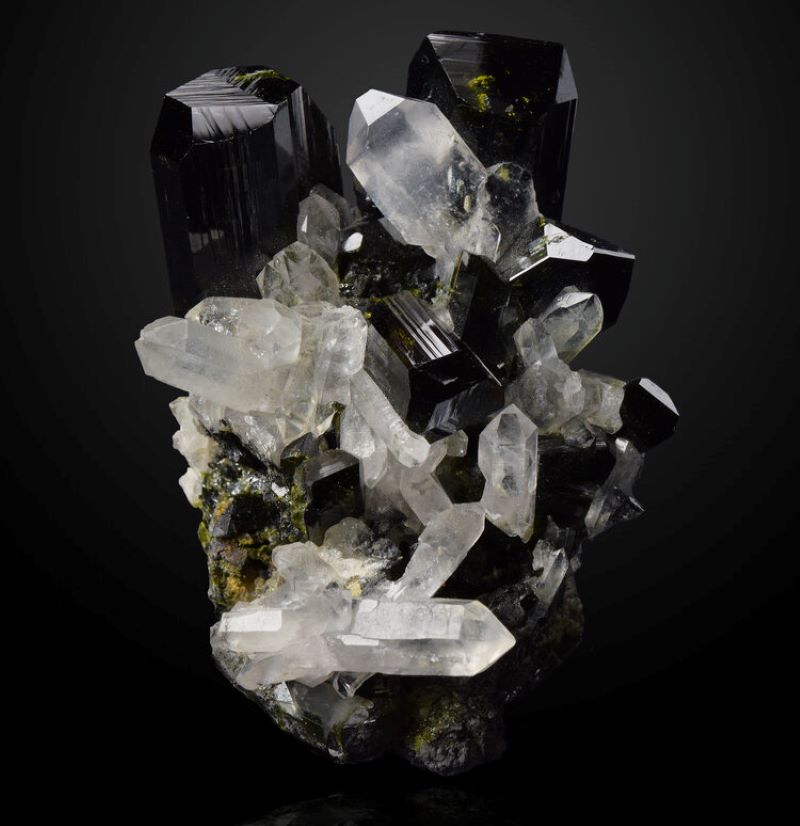 Gem Surprise Box prides itself on responsibly sourcing its gems, minerals, and crystals from reputable dealers that share their values. Gem Surprise Box cares about the earth and strives to use recycled and recyclable materials and never use plastic in their packing.
When you order from Gem Surprise Box, you can count on receiving premium stones that are never dyed or glued. All of the gemstones are hand-selected by a professional gemologist-geologist who trained at UCLA.
Gem Surprise Box is primarily a gem subscription company but does offer a few one-time gift options like their Birthday Box, Bridal Box, and Holiday Box.
They have 5 different Gem Subscription Box options:
Kid's Club Box for $15 per month

Perfect with children 7 years and older
A new fun fossil, mineral, or gem
An information card about that month's selection

Gem Curious Box for $25 per month

Ideal for the new collector looking to learn more about gems and add to their budding collection
A unique gem each month with an accompanying label

Crystal Coveter Box for $39-$99 per month

For those looking to add to their crystal collection
3 levels

Level 1 for those starting or their crystal collection
Level 2 and 3 include more rare and sizable crystals with greater spiritual properties

Hand-selected crystal
An infographic card

Mineral Collector Box for $39-$99 per month

For any collector who wants to add to their collection
3 levels

Level 1 for those wanting to learn more
Level 2 and 3 include more rare and sizable crystals with greater spiritual properties

Hand-selected minerals
Acrylic display
Label
An infographic card

Gemstone Collector Box for $225-$750 per month

For collectors, geologists, and jewelry designers looking for rare, colored precious and semi-precious gems from all over the world
3 levels

Level 1 includes semi-precious gemstones
Level 2 and 3 includes large and exceptional sparklers semi-precious options

American cut fine-faceted gemstones
Gemstone display case
An infographic card
Fossillocator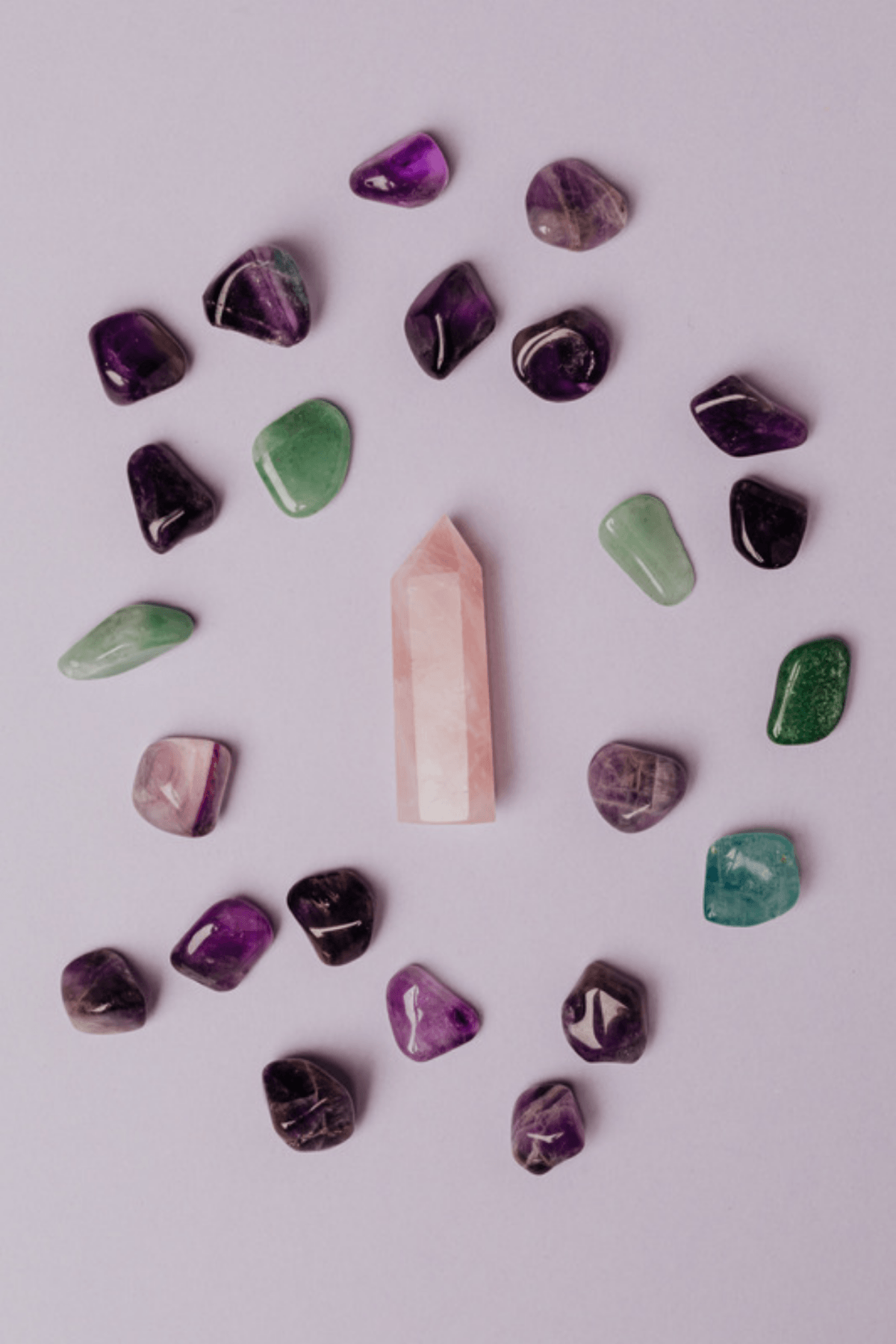 Fossillocator was founded by Yinan Wang, more commonly known as the Fossillocator. Wang is not only a fossil enthusiast, but he is also passionate about gems and minerals. The Fossillocator is also the author of two books, 50 State Fossils, and The 50 State Gems and Minerals: A Guidebook for Aspiring Geologists.
Wang created the mineral club to help other mineral and gem enthusiasts learn more about these stones and grow their collections. The Fossillocator is an online subscription store only and does not sell individual gems; however, they do have 3 different gem and mineral of the month clubs.
Mineral of the Month for $12.50 per month

1 small mineral specimen
Examples of possible minerals you could receive are topaz from Utah, amazonite from Colorado, and Herkimer diamond quartz from New York.

Mineral and Gem of the Month $20 per month

1 mineral specimen
1 faceted gemstone or polished cabochon

Possible gemstones included are sapphires, topaz, amethyst, emerald, citrine, and ruby
Possible cabochons include opal, turquoise, and other polished stones

Curated Specimen of the Month

1 mineral
1 gemstone
1 display-worthy mineral specimen
Label

Possible minerals included are amethyst clusters from Uruguay, pyrite cubes in matrix from Spain, large smokey quartz from Brazil, and Fluorite clusters from New Mexico.
All subscription boxes include an educational card created by the Fossillocator. Also, the cost of shipping is built into the prices of each box.
Geology Rocks and Minerals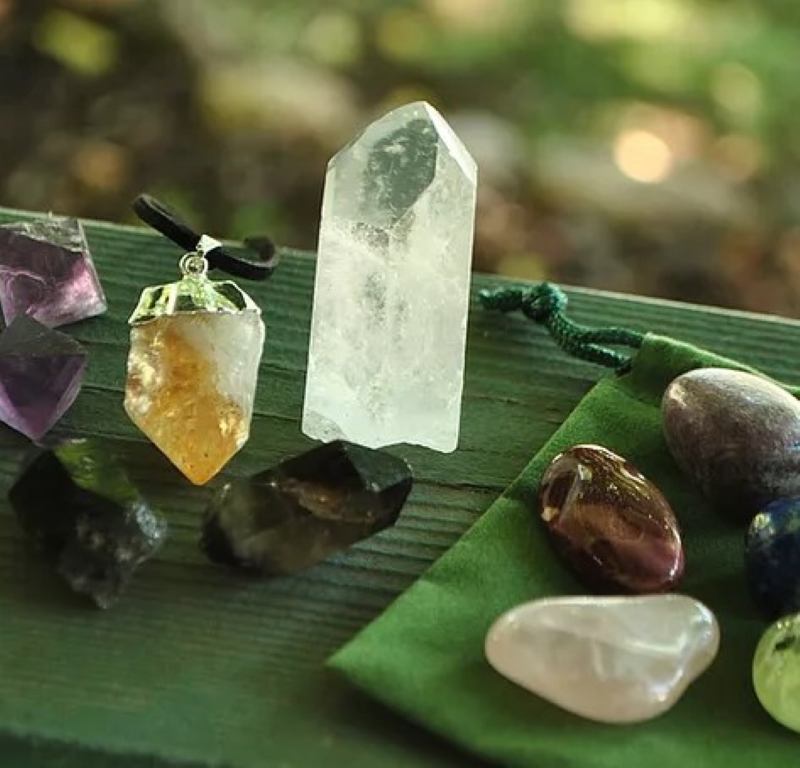 Geology Rocks and Minerals, founded by Kasey Valle in 2015, has two brick and mortar shops, one in Chico, California, and one in Pittsburgh, Pennsylvania, plus an online store. Founder, Valle, attended Florida State University, where he fell in love with geology.
After graduating, Valle decided to open Geology Rocks and Minerals to share his love of geology with others.
Geology Rocks and Minerals offers a wide assortment of products including handmade jewelry (necklaces, earrings, rings, and pendants), fossils, candle holders, cabochons, crystal candles, agate slices, gems, minerals, and crystals.
All of the minerals, gems, and crystals are hand-selected from trusted vendors.
Besides their online store, they also have educational blog articles and video tutorials to share information about crystals like how to choose crystals, their care, information on individual stones, and identifying minerals.
Geology Rocks and Minerals subscription box comes in four options:
Month-to-month for $55 per month
3 months prepaid for $50 per month
6 months prepaid for$45 per month
12 months prepaid for $40 per month
Each month is themed based on the month and season, for example, some may include birthstones. Each of the boxes contains a variety of minerals, crystals, and stones, with no two months being the same.
All of the subscriptions prices include shipping.