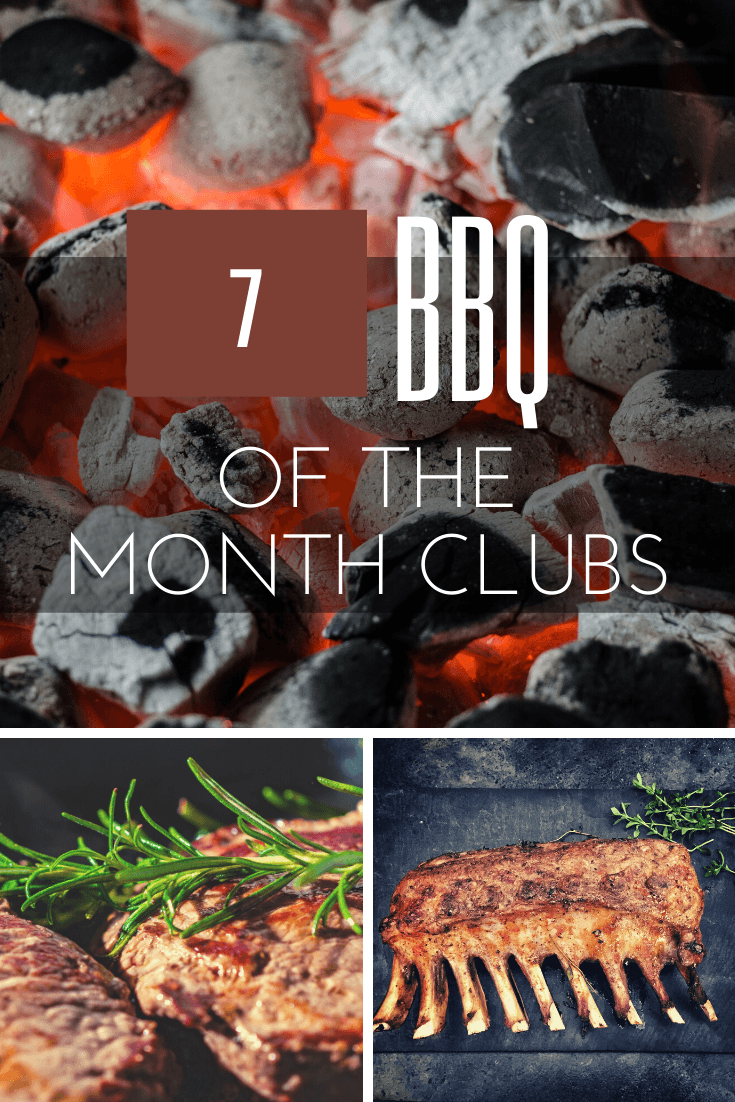 Depending on how you define BBQ will determine where its history begins. If you think of BBQ as cooking over an open fire, we can thank our human ancestors, the caveman, for it. But if you think of BBQ as meat deliciously seasoned in dry rubs or sauces and cooked over a fire, then our story begins in the Caribbean.
In this list, we plan to cover both versions of BBQ of the month clubs – rubs, and meat. Although, if you are looking specifically for food, and not seasonings, I recommend checking out our meat of the month clubs list. For more seasonings, try the spice of the month club list.
After the Spanish explored the Caribbean, they learned new and fabulous ways to season and cook meat. As the Spanish continued their adventures, they shared their new culinary knowledge with the world.
Though the art of barbecue did not originate in the US, it has been a favorite past time for years. One of the first documented US BBQ events comes from George Washington's diary regarding a three-day barbecue event. George Washington was not only one of our founding fathers, but he was also one of our first barbecue connoisseurs.
BBQ has only gained in popularity since Washington's time. Most are either BBQ lovers or know a BBQ lover, which is why a BBQ of the month club is a perfect yet unique gift for you or that special someone.
Plus, with Valentine's day just a month away, there is no better way to say, "I love you" than with a monthly subscription to a barbeque club. Regardless of the intended recipient's preferences on if they like rubs, sauces, both, or maybe they'd prefer someone else to do the barbequing, there is a BBQ of the month club for everyone.
There's a bunch of different options for bbq sauce clubs, but my #1 choice is AmazingClubs BBQ Sauce of the Month Club. They've got a good reputation for all their other clubs, and they definitely have the hook up when it comes to sourcing local favorites, which is where the best sauces come from.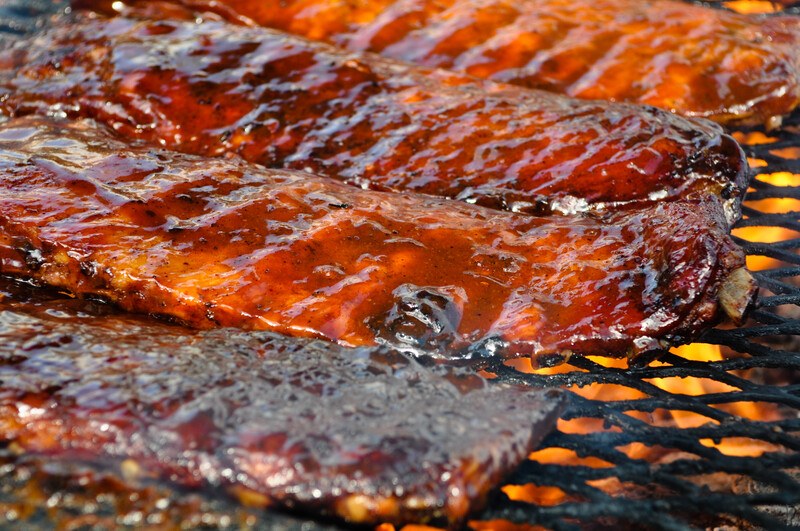 BBQ of the Month Clubs
AmazingClubs BBQ Sauce of the Month Club
The Grill Masters Club
BBQ Box
BBQ Rubs
Honest Foods.Com
Armadillo Pepper.com
BBQ Rub Club
Pig of the Month Club (real BBQ meat delivered!)
AmazingClubs BBQ Sauce of the Month Club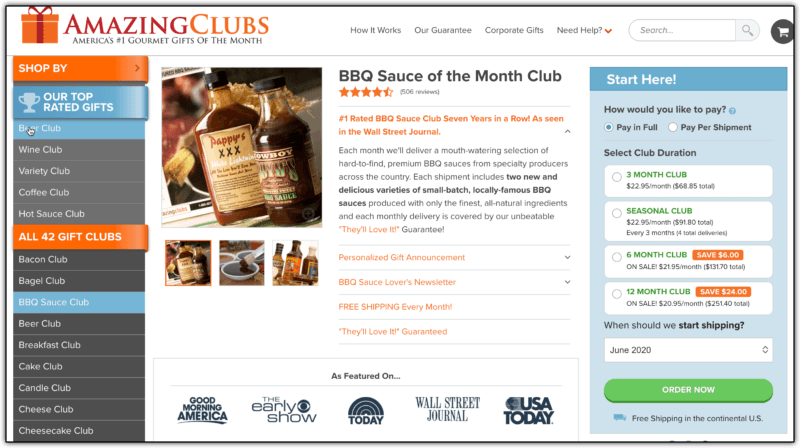 Every shipment of BBQ sauce from AmazingClubs comes with two locally famous BBQ sauces from barbecue spots from around the country. You can't really get better than that, because the local spots are really where the magic happens.
For example, here in Modesto we have an amazing sauce called "Five Monkeys" that doesn't get much distribution outside of this local California region.
Great reviews from customers, and a great Father's day or Christmas Gift! Shipping is easy, and you get discounts for multi-month memberships too.
The Grill Masters Club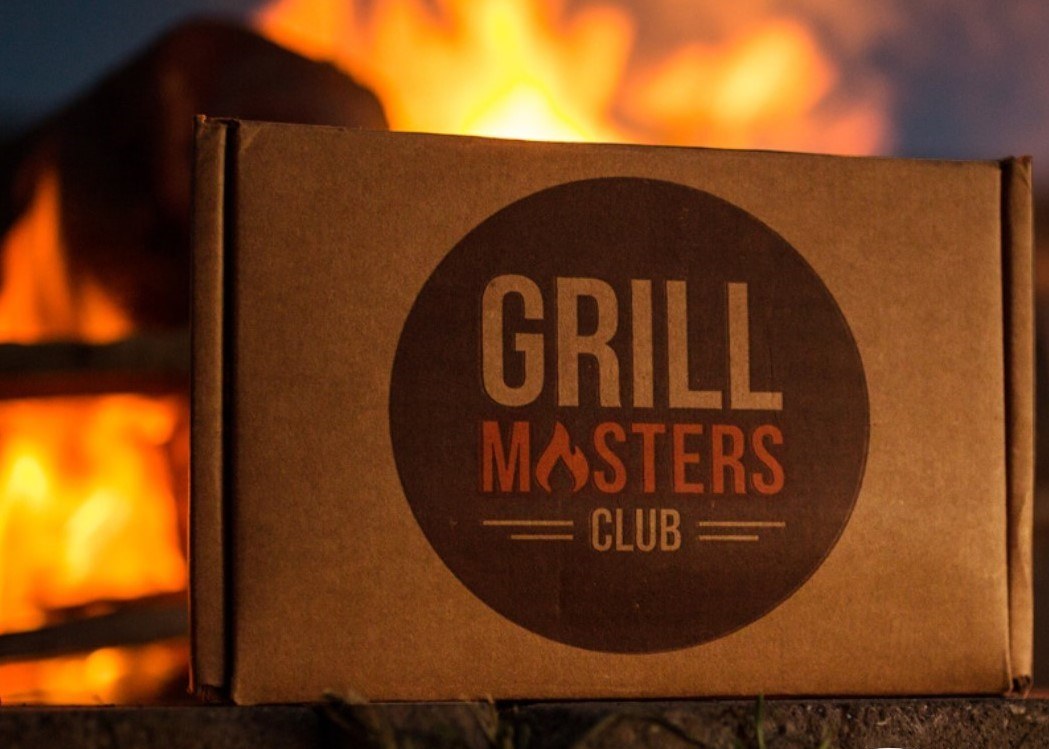 The Grill Masters Club is a small company located in Jacksonville, Florida. Though they are a small team they do everything themselves from sourcing, testing, processing, packing, and shipping your order.
The team of folks at Grill Masters are BBQ enthusiasts just like you and live, love, and breathe all things barbeque. This trusted team searches all over the country to find the best rubs, sauces, and recipes to share with other fellow BBQ lovers.
The Grill Masters Club is a subscription box full of amazing hand-picked products. Each month the recipient will receive a box that contains 4-5 items like:
Marinades
Sauces
Rubs
Recipes
Grilling Accessories
Each box is unique and will be full of fun and delicious surprises. Subscription options are as follows:
1 Month $29.99
3 Months $28.99/Mo
6 Months $26.99/Mo
12 Months $24.99/Mo
Boxes ship out on the 7th of every month, so you will need to get your order in by the 4th to be sure you receive that month's subscription box. At this time, international shipping is available, but unfortunately, there are no guarantees on the condition the box arrives in or the amount of time it takes to get there.
Billing is posted on the 15th of the month after the last shipment has gone out. So if it is a 3-month subscription billing will occur the 15th of the month of the 3rd box ships.
BBQ Box


The BBQ Box focuses on bringing you the best BBQ products available on the market. Each box gives you the opportunity to test out a variety of new BBQ products and recipes.
The first BBQ box you receive is the Welcome Kit, which contains:
Spice Rub
Sauce
4 Carnivore Club Meat Sticks
Smoking Wood Chips
BBQ Box Handbook
Recipe
Future boxes afterward will be the standard monthly box which will include:
Dry Rub or Spice
Marinade or Sauce
Snacks like Jerky or Meat Sticks
Premium Wood Chip Sample
Recipes from the World Renowned BBQ King Myron Mixon
Online coupons for the products in that month's box, so you can purchase your favorites at a discounted price
Subscription boxes are different each month, so you won't have to worry about ever getting bored. Membership lengths and pricing are listed below:
Month to Month $24.99/Month
3 Months $23.99/Mo
6 Months $23.49/Mo
12 Months $22.99/Mo
Orders submitted before midnight on the 24th of the month will have their Welcome BBQ box shipped the 30th, which should arrive no later than the 5th of next month.
Your first payment is due at the time of your order – all future billing processes on the 24th of the month.
BBQ Rubs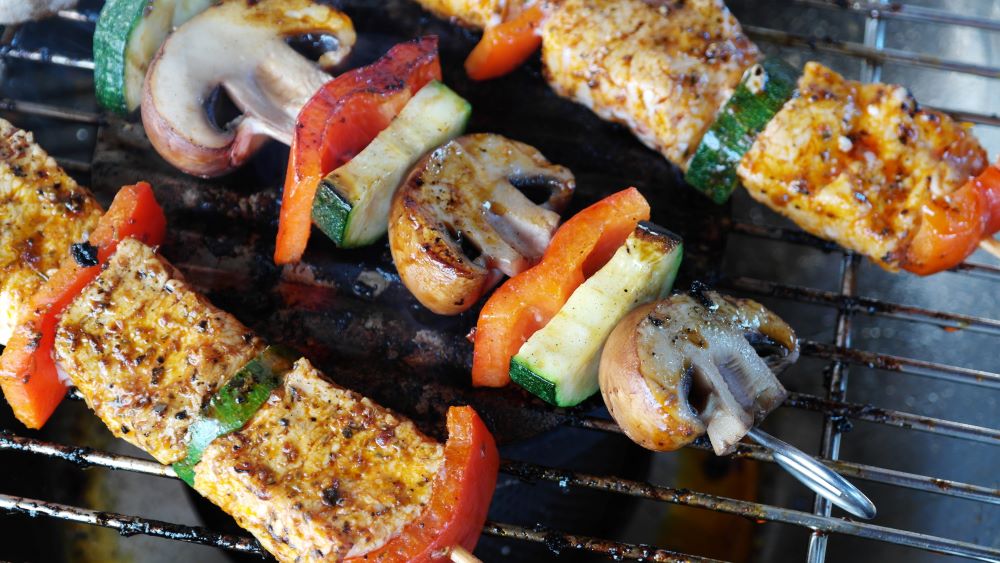 BBQ Rubs founded in 2001 in Suwanee, Georgia, is a family-owned and operated online store that features over 350 different barbeque rubs. Their quality rubs include some of the top name brands to smaller craft rubs and everything in between.
Some of the brands they carry include:
Killer Hogs
Big Cock Ranch
Cimarron Doc's
Bone Suckin' Seasoning & Rub
Victory Lane
Bad Byron's
Suckle Busters
And don't let their name fool you, in addition to carrying a serious amount of dry rubs they also offer other BBQ products such as:
BBQ Sauces
Hot Sauces
BBQ Gift Sets
Complimentary BBQ Recipes
Complimentary Instructional BBQ Videos
However, one of their topic products is their Rub of the Month Club. Each membership includes a carefully chosen gourmet seasoning rub, with no two months the same.
Subscriptions all include free shipping, the monthly options available are:
3 Months for $39.99
6 Months for $79.99
12 Months $159.99
BBQ Rubs offers a 100% satisfaction guarantee on all of their boxes, so if for any reason you are not satisfied with the service, you can cancel anytime.
Honest Foods.Com

If the BBQ fan in your life is strictly a sauce person, check out Honest Foods.Com. Honest Kitchen.Com's focus is bringing hard to find gourmet foods to your door. They carry an array of food options such as:
Seafood
Gluten-Free
Carb Free
Asian Sauces
Chocolate Coins
Restaurant Supplies
Unique Mustards
Meat Rubs
Cheeses
Uncommon Oils like Mustard or Bran Oil
In addition to their vast assortment of foods, they also have several excellent gift options, including a BBQ Sauce of the month club.
The BBQ of the sauce club includes:
A new All-Natural BBQ Sauce
Free Shipping
A complimentary gift message
The first BBQ sauce ships immediately following the order, then each subsequent month's sauce is shipped the first week of the month. Membership durations include:
3 Months for $36
6 Months for $72
12 Months $144
If you are looking for a one-time grilling gift they have two different gift box choices:
Deluxe Rubs and Seasonings $34.95 – Various dry seasonings, spices, and rubs
Grill Master Mini $19.95 – Includes both sauces and dry rubs
Armadillo Pepper.com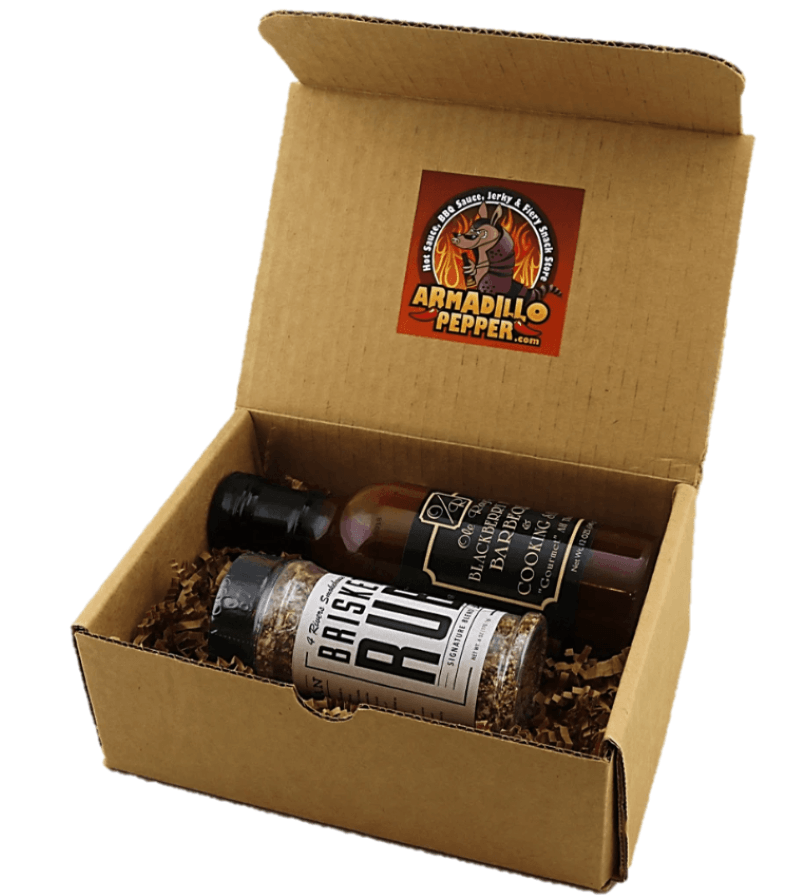 The Armadillo Pepper.com company is found in the south and is run by southerners that are passionate about their food. Some of the great artisan products you will find at Armadillo.com are:
Hot Sauce Varieties that will blow your mind:

Blair's After Death Hot Sauce
African Rhino Peri-Peri Pepper Sauce
Angry Cock Sauce
Artifact Severe Burn 3 Million Scoville Pepper Extract
Armadillo Pepper Ghost Pepper Hot Sauce

BBQ Sauces that will enhance any meat:

Bone Suckin' Sauce
Bourbon Q Distiller's Choice
Fat Bastard Bite The Big One
Historic Lynchburg Tennessee Whiskey Swineapple
I Like Pig Butts

Wild Game Jerky Varieties

Alligator
Antelope
Elk
Buffalo
Duck
However, if you are here for their BBQ sauces and rubs, check out their subscription boxes. There are two barbeque boxes to choose from:
BBQ Sauce and BBQ Rub of the Month Club which includes:
1 BBQ Sauce
1 BBQ Rub
Free Shipping
Membership Options include:
3 Months for $74.95
6 Months for $144.95
12 Months $284.95
The BBQ Sauce of the Month Club is the same as the other club. However, instead of a barbeque rub, you will receive two sauces. The prices and membership lengths are the same as the sauce and rub club.
BBQ Rub Club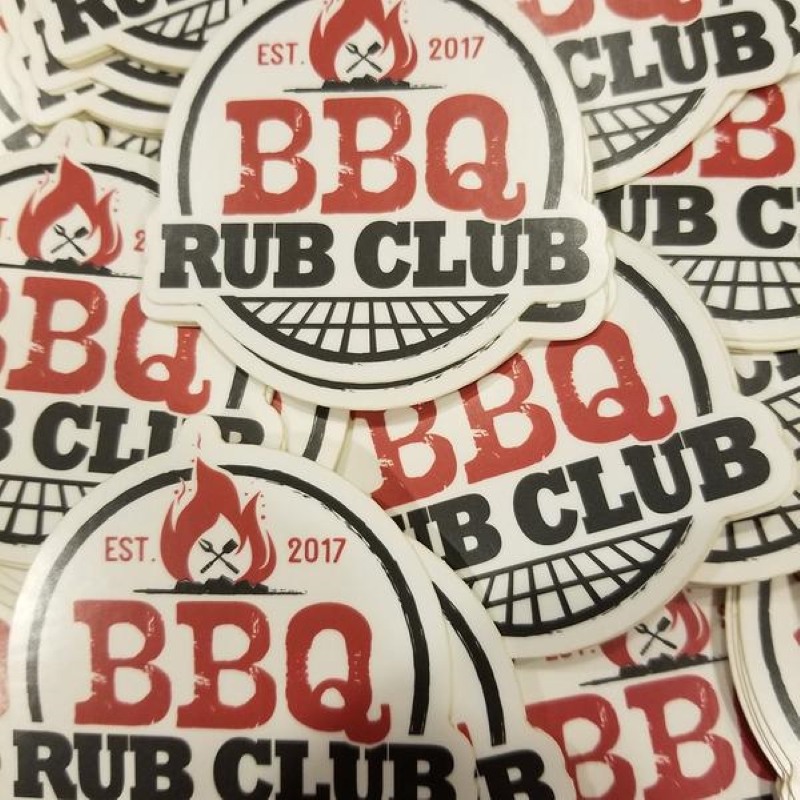 The BBQ Rub Club was first established in 2017 and has been connecting BBQ enthusiasts with a variety of barbeque seasonings and sauces ever since.
Though they are best known for their club subscription BBQ Rub Club also offers:
Limited Edition Boxes from previous months
Small Batch Rubs like

Pig's Ass Rub
Young Bucks
Flaps 20 Rubs
Pit Happens
Three Little Pigs Championship

BBQ Rub Club Accessories

Apparel – Aprons, hat, sweatshirts, and T-Shirts
BBQ Rub Phone Case
Coffee Mugs
However, their namesake product, the BBQ Rub Club, is the real star of the show. Each box specifically designed to suit any BBQ Lover from the backyard grill master to the BBQ champions. This monthly subscription allows you to try a variety of BBQ products and flavors you won't find at the local grocery store.
What's Included:
2 BBQ Craft Rubs or 1 Rub and 1 sauce
Free Shipping
Autorenewal each month – cancel anytime
The monthly subscription is only $29.95 each month.
Pig of the Month Club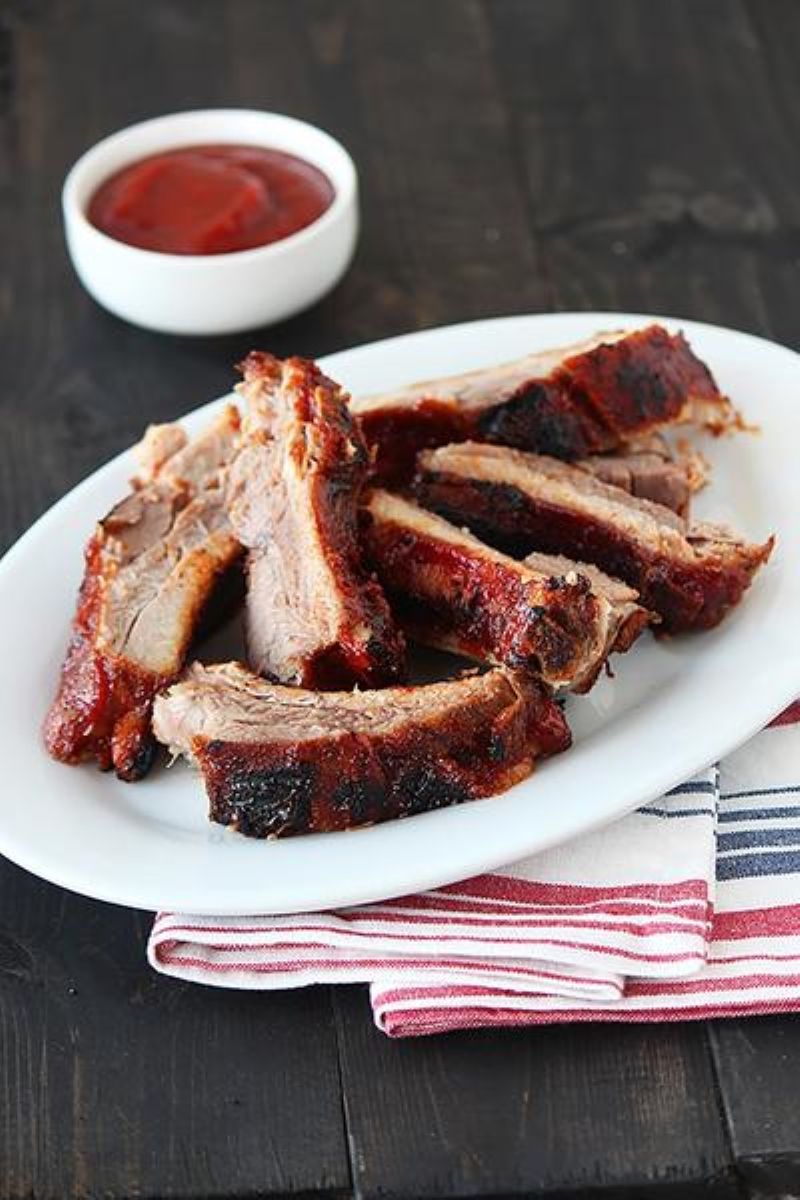 Last but far from least is the Pig of the Month Club. The Pig of the Month Club is a membership for the person who loves BBQ but prefers another grill master to do the cooking.
The Pig of the Month Club was founded by Lea Richards, in Dayton, Ohio. Ms. Richards was inspired to start the Pig of the Month club when she realized the lack of options available on the market for BBQ lovers in the US. Richards grew up on eating good BBQ from all over the country, so when she started her new venture she had a solid foundation of how to get started.
It didn't take long before the Pig of the Month Club was recognized and featured by big names like:
The Pig of the Month Club was founded by Lea Richards, in Dayton, Ohio. Ms. Richards was inspired to start the Pig of the Month club when she realized the lack of BBQ options available on the market.
Richards grew up eating great BBQ from all over the country. So between her experience working on Wall Street and knowing what fabulous BBQ should taste like, she had a solid foundation to get her new adventure started.
It didn't take long before the Pig of the Month Club was recognized and featured by big names like:
It didn't take long before the Pig of the Month Club was recognized and featured by big names like:
Good Morning America
The Martha Stewart Show
Today Show
InStyle
Rachel
Iron Chef Michael Simon
So what's included in the BBQ of the Month Club? Meat and more meat expertly prepared and delivered right to your door. Each month is outlined on their website, so you will know exactly what to expect for your next delivery.
Some of the delicious choices you will find in your shipment are:
Variety of Ribs
Sliced BBQ Brisket
Pulled Pork and Pulled Chicken
Bacon
Sausage
Bloody Mary Mix
Fresh Rolls
Smoked Pork Chops
Each month has been carefully planned to give you a culinary experience you will not soon forget.
Membership Choices are:
3 Months for $225
6 Months for $449
9 Months for $675
12 Months $899