Want to stay up to date with the newest fashion trends but don't have the time or desire to go shopping? Well, a clothes subscription box can help you out, they not only save you time, but they won't break the bank either.
A clothes subscription box is essentially an online personal shopper sometimes called a stylist, so you never have to go to the mall again. Most of the clothes subscription boxes below assign you a stylist that will curate your clothes boxes based on your preference profile.
Your profile will let the stylist know your size, your fashion and color preferences, and your budget, so you never have to worry about getting items you can't afford.
The boxes don't just focus on a single type of clothing either, like activewear or shirts. Instead, many of them have a variety of clothing types.
The clothes subscription companies each run things a little differently. Some companies send you clothes to try on at home; you can return the items that don't work for you. Other clothes of the month clubs are clothes rental companies, allowing you to wear items then return them, so you always have an ever-rotating closet. And, there are thrift shop clothing of the month clubs that are both earth and budget friendly.
And clothes subscription boxes aren't just for women either, some are for men and others have kids boxes.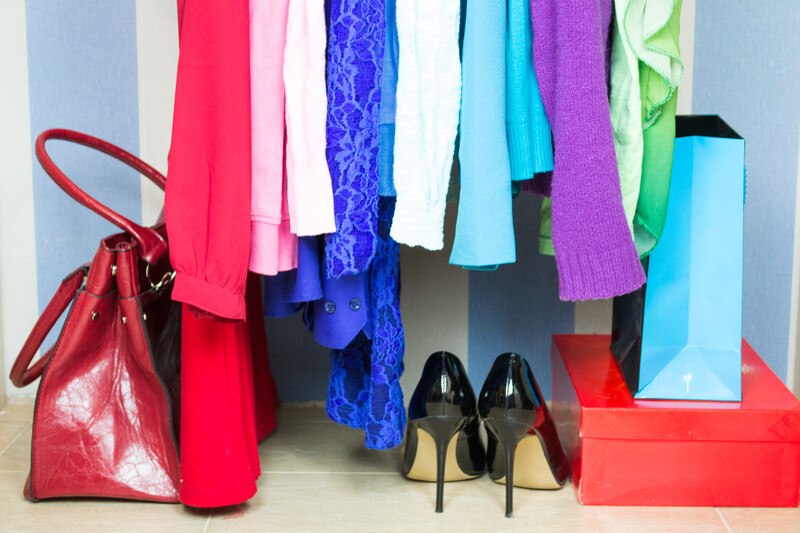 Clothes of the Month Clubs
Dia & Co
Stitch Fix
Dailylook
Wantable
ThredUP
Gwynnie Bee
Menlo Club
Material World
Urbane Box
Nordstrom Trunk Club
Le Tote
Betsy Boo's Boutique
Rent the Runway
A Curated Thrift
Wearwell
Comma Vintage
Fashom
Haverdash
Nuuly
Kidpik
Elizabeth & Clarke
Short Story
Rebecca Taylor RNTD
NY&C Closet
Mr. & Ms. Collection
Armoire
Stylogic
Trendy Butler
Threadlab
ThreadBest
Personal Shopper By Prime Wardrobe
Dia & Co

Nadia Boujarwah founded Dia & Co in 2015 as a solution for herself and others to find clothes that both fit right and expressed their personal style. Dia and Co is for women who are looking for fashionable unique, plus-size garments.
Dia & Co carries sizes 10-32 in a range of clothing options such as:
Dresses
Tops
Jeans
Swimsuits
Skirts
Pants
Activewear
Loungewear
Outerwear
Accessories
Jumpsuits
Shorts
Intimates
Dia & Co sells exclusive brands like Downing Studio, Molly&Issadora, Meri Skye, Ryan Wylde, and Prescott New York. Dia & Co is a full online clothing store, but they also offer two different Dia clothing subscription boxes:
With each subscription, you will get a personal stylist who will help choose the clothes based on your preferences in the fashion quiz you take when signing up. After receiving your first box, you can provide feedback about what you liked and didn't like about the items so that the stylist can dial things in better for future boxes.
Each box will contain five items that you can try on in the comfort of your home; you can choose to keep none, some, or all of the clothes. Whenever you keep all five items, you will receive a 25% discount on your purchase.
There is a $20 monthly fee that covers the cost of having a personal shopper and shipping both ways. Plus, if you choose to purchase anything from that month's box, the $20 is applied towards your purchase.
Stitch Fix

Stitch Fix is an online clothing subscription company for women, men, and children, that started in 2011. Initially, it began as a women's apparel subscription but later expanded in 2016 to offer men's clothing and in 2017 offered women's plus sizes.
Stitch Fix employs a combination of technology and personal stylists to curate their client's Stitch Fix boxes. Unlike many clothes subscription boxes, Stitch Fix sets itself apart by not requiring a subscription. Stitch Fix clients can choose between manually accepting clothes boxes or setting them up for automatic delivery.
Women and men that choose automatic shipments can pick their delivery terms:
Every 2-3 weeks
Every month
Every other month
Every 3 months
Kid's boxes have the option to ship every month, every other month, or every 3 months.
If you do choose to set your account to automatic, you can change that selection to a different term, skip a delivery, or change it to manual at any time.
During the initial personal preference quiz, you will be asked a series of questions regarding your style, size, and budget. Your stylist will use this information and all feedback from previous boxes to ensure you always get the best selection possible.
The cost for Fix Stitch is $20, which covers shipping to and from and the cost of the stylist. However, if you choose to buy anything from your box, the $20 will be applied to your purchase. Additionally, if you decide to purchase all items in your box, you will receive a 25% discount.
Dailylook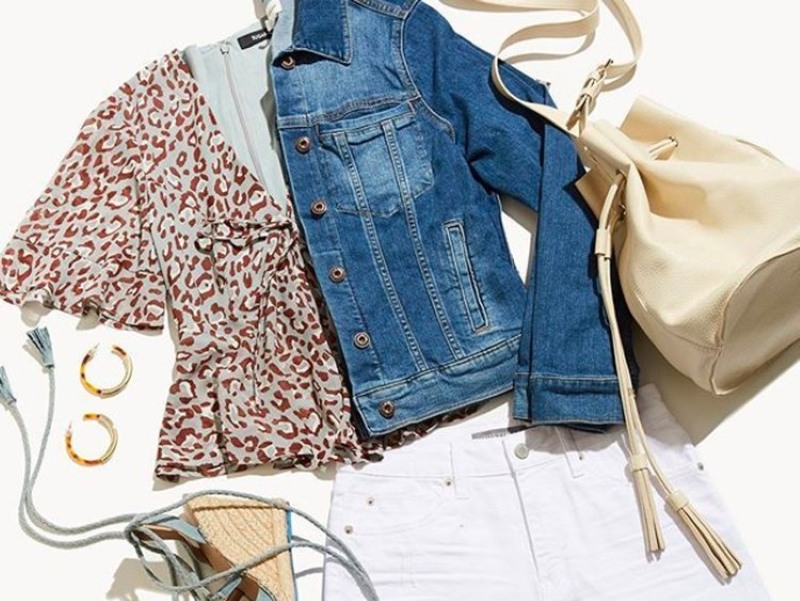 Dailylook is a premium styling service that saves you time, so you can spend more time showing off your new clothes and accessories.
Dailylook is a subscription service with varying delivery options such as monthly boxes, every other month deliveries, or quarterly subscription boxes. 
In addition to clothing options, Dailylook subscription boxes include various accessories to accompany the clothing. Some of the items you may receive include purses, sunglasses, jewelry, wallets, and more. Before your box arrives, you will have the opportunity to review the items before they ship, so you will never have any unwanted items in your shipment.
Each subscription box contains at least 12 pieces, all items carrying an individual value of at least $60.
The stylist service is $40 per box, but the cost covers shipping and returns. If you wish to keep any of the items, the $40 will automatically be applied toward your purchase.
Some of the various brands Dailylook carries include:
Hudson
Tibi
FURLA
Kate Spade New York
Parker
Paige
Wantable

Wantable is a stylist-based subscription box for women and men. Wantable is designed to meet customers' needs through style and price. Their personalized fit experts work hard to ensure the items chosen for you support your fashion goals.
Unique to Wantable, they refer to their style collections and boxes as edits.
Wantable has four unique plans to choose from:
Style Edit – Apparel and accessories
Active Edit – Technical and athleisure including daily and activewear
Sleep and Body Edit – Bras, panties, sleepwear, and lounge
Men's Active Edit – Performance and loungewear options
In addition to their primary boxes, Wantable also offers rotating limited-edition theme edits:
Moonlight & Fireflies Edit
Gather Together Edit
Summer Miles Edit
Out Of Office Edit
Summer Hours Edit (men's)
Sip & Sunset Edit
Great Outdoors Edit
All of the edits include 7 items based on the quiz you take when first signing up. After you complete the questionnaire, you can choose to start picking out clothes to have in your edits or leave the shopping to your stylist.
Each edit costs $20, which is applied to that box's purchase, and if you choose to keep at least 5 items, you will be given a 20% discount on your order.
ThredUP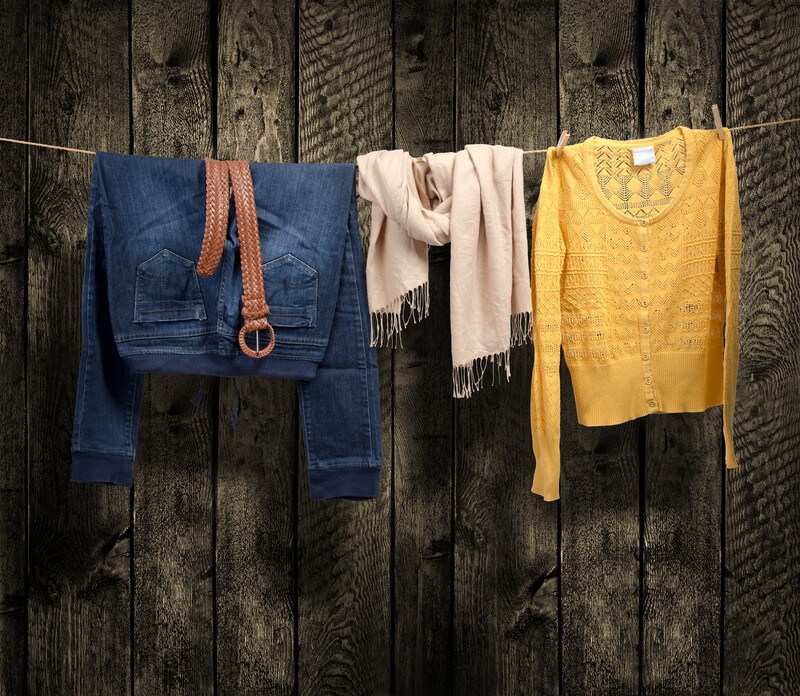 ThredUP is an online thrift store working to help create a new way to look at fashion. ThredUP understands the negative impact our ever-rotating fashion drive has on our planet, like the amount of energy and resources it takes to create new clothes and how many thousands of pounds of wearable clothing end up in landfills each year.
ThredUP is an online fashion consignment shop, there is no storefront, and they only carry fashion items. Some of the different things to offer include:
Women's clothes
Accessories
Handbags
Premium and designer options
Kids
Maternity
Plus sizes
Some of the different brands they carry include Coach, ANTHROPOLOGIE, Nike, free people, Madewell, Kate Spade, and J. Crew.
So, in addition to helping save the planet, saving money, ThredUP can also help you save time when you sign up for their Goody Box. The Goody Boxes are curated based on your style, size, and budget. Each box contains 10 fashion like-new items.
Plus, ThredUP also has theme boxes in addition to the stylist curated options; some of the themes available include:
On Vacation
Summer Essentials
Work from Home
Trends to Try
Create Your Own
Boxes cost $10 per shipment, and you have a 7-day trial period versus the traditional 5-day. If you choose to purchase items from the crate, your $10 fee will be applied to your sale.
Gwynnie Bee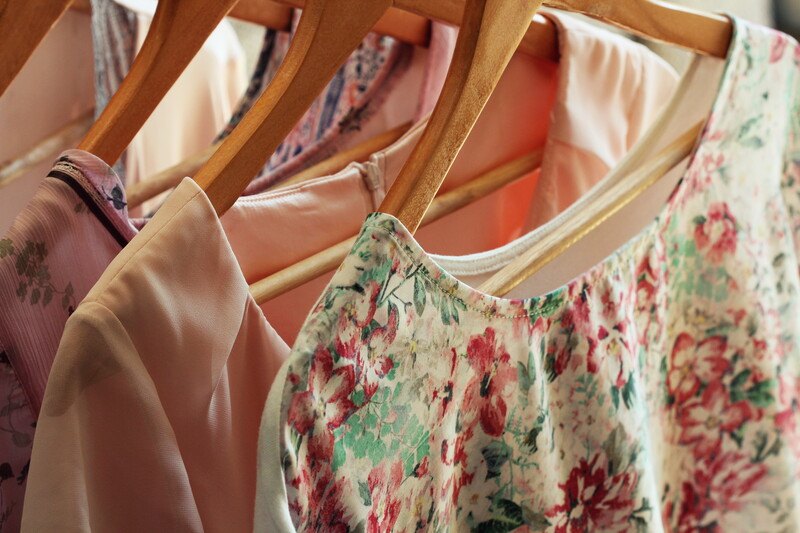 Gwynnie Bee understands that fashion and size can be an ever-changing challenge, which is why the founder Christine started Gwynnie Bee. 
And Gwynnie Bee isn't just any clothing subscription company either, it is a rotating closet, so if you want to wear a new outfit every week, Gwynnie Bee can make sure that happens.
After signing up, you can explore the different brands and clothing options, choose what you like and wear it as long as you want. If you fall in love with an item, you can buy and keep it forever, or you can return your items when you are ready for something new.
Even though it is a wear and return service, shipping is always free and includes unlimited returns.
Pricing for Gwynnie Bee's service depends on the number of items you want to include in your plan; their plans start as low as 1 item and go up to 10 items, ranging in price from $49-$199. Plus, you never have to worry if you spill or snag an item; Gwynnie Bee understands accidents happen, so you will never be held responsible for general wear and tear.
Menlo Club

Menlo Club is a men's only clothing company that offers an array of casual yet fashionable clothes.
Menlo Club is primarily a subscription box, though they do sell their clothing a la carte. And you can shop from top name brands like Melrose Place, Five Four, New Republic, and Grand Running Club. Plus, they have Menlo Club Vault, perfect for men looking to get premium clothes at a discounted price.
Those looking to leave the shopping to someone else will love The Menlo Club. Just like many of the other clothes of the month clubs, you start by filling out your style form, so your stylist knows what to pick out for you.
However, Menlo is not a shopping subscription box; once you receive your items, they are yours to keep, though you can exchange items for different sizes. Menlo does not accept returns on their items.
The Menlo Club costs $60 per box and includes 2-3 premium fashion items.
Material World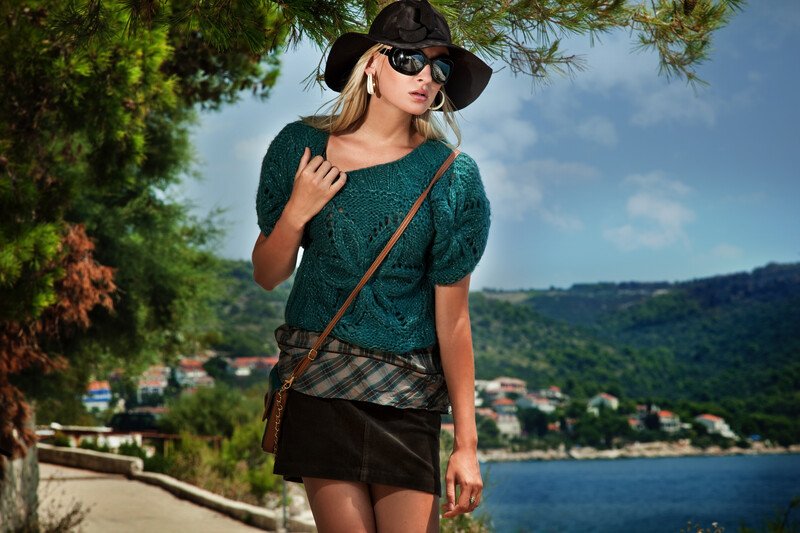 Material World is a luxury consignment clothing subscription service. And all of the clothing sold through Material World goes under a rigorous inspection to verify its authenticity.
Service Alert, Material World's subscription service, works differently than most other clothing subscription companies. Unlike other subscription boxes, Service Alert does not send a box of clothes for the member to try and buy or return. Instead, your stylist will text you when they find something they think you would like based on your profile and previous purchase options.
Material World's shopper is preassigned and is the same stylist every month, allowing the member and stylist to build a strong working relationship.
Service Alert is a monthly service that costs $29 per month, but the $29 is credited to your account if you choose to buy any of the suggested items.
When you set up your account, you can choose how often you want to receive stylist alerts, and you can update your preference at any time.
Urbane Box

Urbane Box is a men's and women's clothing subscription company that helps change the world of children in need. Samuel Gonzalez has a passion for helping children on the streets, aiding in adoption programs, and supporting orphanages, which is why $1 of all purchases goes to trustworthy organizations like Railway Children, Unicef, and Magic Bus.
But helping others wasn't what inspired Urbane Box. While Gonzalez was at the university, he struggled to find time to go shopping and attempted to find alternative options to ensuring his wardrobe was both fashionable and affordable. When Gonzalez hit a wall in his research, he realized the potential for a clothes of the month club that saved both time and money.
When filling out your profile information about your size, style, and budget, you can select whether you want just one box or a monthly subscription. After creating your account, a stylist will curate an apparel box with 2-3 items that are yours to keep. Each Urbane box costs $60; it is a monthly plan, though you can skip a month if you want.
Nordstrom Trunk Club

Nordstrom Trunk Club is available for both men and women. The Trunk Club is designed to meet your fashion and budget needs. There is no subscription required; you can order the Trunk Club whenever your wardrobe needs a bump; however, if you would prefer a regular shipment of clothing every month or quarter, you can set it up to ship automatically.
The Trunk Club is $25 for the styling fee, which is applied towards any of that month's purchases. You can edit your clothing subscription box before it ships to ensure you know what you are getting. After it arrives, you have 5 days to try on and choose what items you want to keep.
You can use their convenient app or go online to your account to confirm your purchases. All shipping costs are included in your $25 styling fee.
Le Tote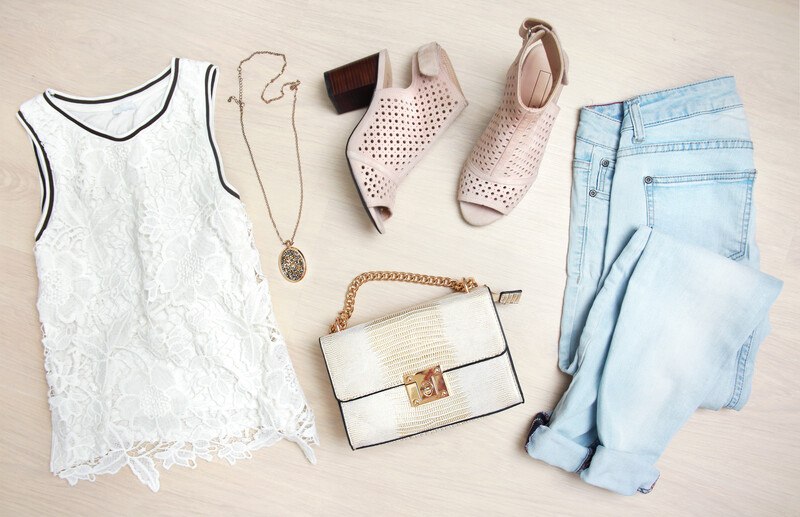 Le Tote is a women's rental clothing and accessories subscription box company. Le Tote allows you to choose what you want to be shipped, how many items you want to rent each month, and how many totes you wish to receive. Plus, if you fall in love with any of the clothes or accessories, you have the option to buy them.
Le Tote also offers maternity clothing, so you don't have to invest in clothes you will only be wearing for less than 9 months. 
In addition to browsing their extensive wardrobe, Le Tote will also make suggestions for items that you might like based upon earlier rentals. 
Le Tote also carries premium name brands such as Free People, Calvin Klein, BCBGeneration, and French Connection.
Clothing rental plans start at $59 per month. You can choose from 1 tote a month up to unlimited totes per month. Plus, depending on the number of totes you choose, you have various options for the number of items of clothing and accessories you want to be included in each box.
Betsy Boo's Boutique

Betsy Boo's Boutique is an online boutique that opened in 2012 in Betsy's basement. Today, Betsy Boo's Boutique has left her basement is now a complete online store that offers a wide variety of clothing, including dresses and swimwear, in various sizes. Plus, Betsy Boo sells accessories such as jewelry and shoes so you can shop for a complete outfit all in one place.
For those who are looking for help putting together an outfit, Betsy Boo has sets complete with handbags, shoes, and accessories. And if you would prefer to get a regular delivery of outfits, Betsy Boo has three subscription boxes available:
BBB Set Club Subscription for $150 per box, available every month, every two, or every three
BBB Jewelry of the Month Subscription for $20 per box, ships every month
BBB Top of the Month Subscription for $46 per box, available every month, every two, or every three
All boxes are flexible, so if the items you receive aren't your style, you can return anything that hasn't been worn for an in-store credit or a full refund. If you choose to keep some but not all items from the Set Club Subscription Box, you will only be charged for the things you decide to keep.
Rent the Runway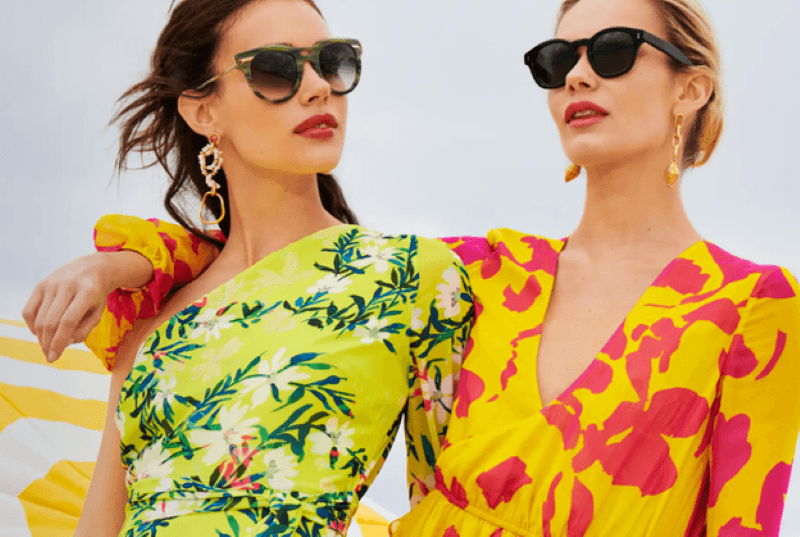 Rent the Runway is one of the biggest designer clothes rental companies giving their clients a wide selection of apparel and accessories. Rent the Runway understands that people's sizes and budgets change over time but still want to look their best without breaking the bank, making Rent the Runway the ideal way to stay on top of fashion trends.
Plus, renting clothes instead of buying them helps the environment and significantly reduces waste.
The memberships available at Rent the Runway are flexible:
The first plan starts at $69 a month for the first month and $89 after

Allows for 4 items from the Basic Closet, which has casual and workwear attire options.
1 shipment per month

The next plan starts at $99 for the first 2 months and is $135 after

Allows for 8 items per month from the Full Closet, which has everything in the Basic Closet plus event wear and premium brands
4 items per box
2 shipments per month

The last plan starts at $149 for the first 2months and is $199 after

Allows for 16 items per month from the Full Closet, which has everything in the basic closet plus event wear and premium brands
4 items per box
4 shipments per month
A Curated Thrift

A Curated Thrift is based out of Clearwater, Florida, owned and operated by Julia Meadows, a former fashion design graduate. Meadows understands the value of thrift shopping and knows how incredibly time-consuming it can be to search through the racks and shelves to find the right outfit or item.
A Curated Thrift saves time, energy, money, and makes the earth a better place with each subscription plan. There are five subscription plans available:
My Deluxe Box for $69.95 – $299.95

4 thrift items meant to be worn as a mini collection

My Thrift Box for $49.95 – $249.95
My Vintage Box for $34.95
Family Box for $59.95 – $299.95

2 adult clothing items and 2 children clothing items
And you can add on family members too

Family Box – Seasonal for $59.95 – $269.95

Same as the family box, but ships every quarter, not monthly
These boxes are all carefully put together based on your style preferences. Plus, after your package arrives, you can choose which items you want to keep and then return the rest with the prepaid shipping label.
Wearwell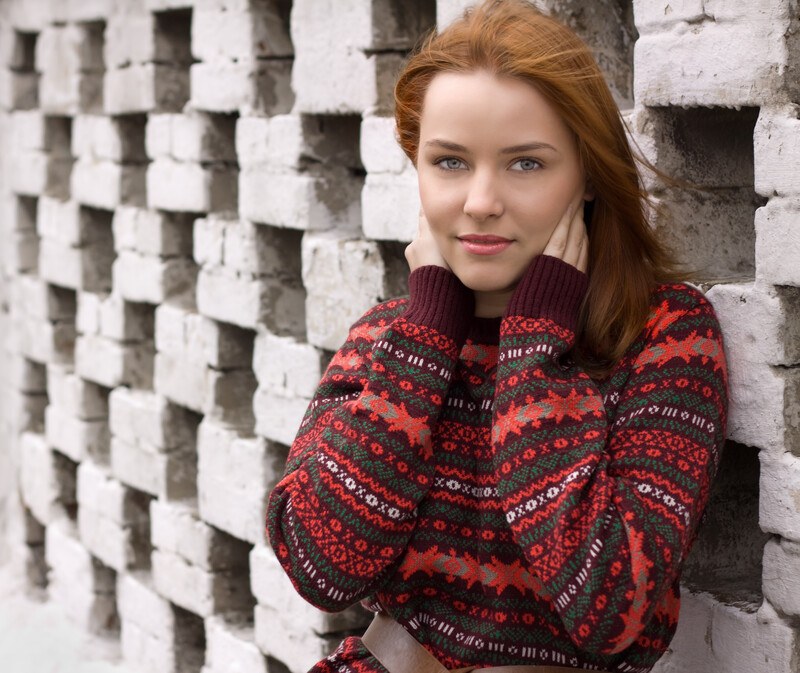 Wearwell is an eco-friendly clothing subscription box company that prides itself on aiding clients in finding sustainable and ethical clothing choices at an economical price.
Wearwell only offers brands that promote ethical practices such as fair wages, safe work environments, and access to healthcare. Plus, they work with environmentally aware companies that make an environmental difference, such as using organic materials, zero waste processes, and salvaged or upcycled materials.
Wearwell allows you to set up an account with all of your style preferences, size, budget needs, and the causes you want to support with your purchases.
The monthly box is $8.50, which is applied to that month's purchases. After making your preference selections, your stylist will put together some wardrobe options and email them for you to check out. You can choose any, all, or none of the items in the email.
The membership is flexible and can be canceled or paused at any time.
Comma Vintage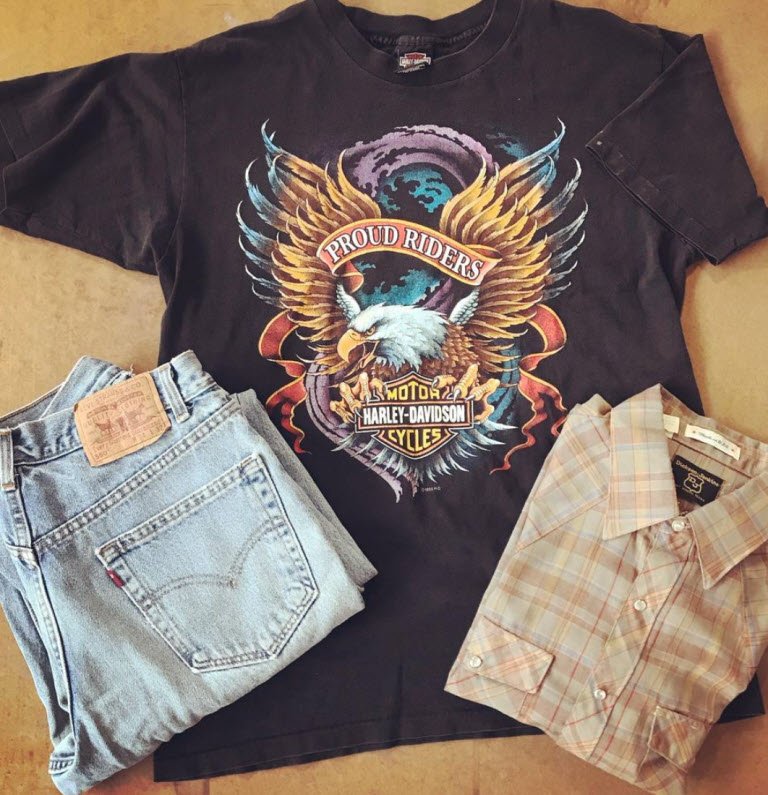 Comma Vintage is an interesting clothing subscription, as they specifically focus on vintage menswear. We're not just talking about any vintage clothing either. The company focuses on high-quality finds, ones that you'll need to trawl thrift shop after thrift shop to stumble across.
Many of the clothing pieces are American-made, from famous brands like Nike and Levi's. There are also pieces from historic clothing companies, ones that produced quality clothing that has lasted into the modern day. Comma Vintage also includes accessories that never go out of style (like an Italian silk tie) and the boxes can also contain interesting items from the past, like baseball cards or stamps.
You can sign up for a Season by Season or Full Year subscription. Both send out boxes every 3 months. You pay $59.99 per box for the Season by Season option or $219.99 for the full year.
Once you sign up, you'll get a survey to help the company learn your clothing preferences. Then, you get shipments with 1, 2, or 3 pieces of clothing, 2 or 3 accessories or artifacts, and a personal note.
Because this is a vintage club, the clothing pieces aren't new and won't be pristine. Still, Comma Vintage guarantees that you'll love what they choose.
Fashom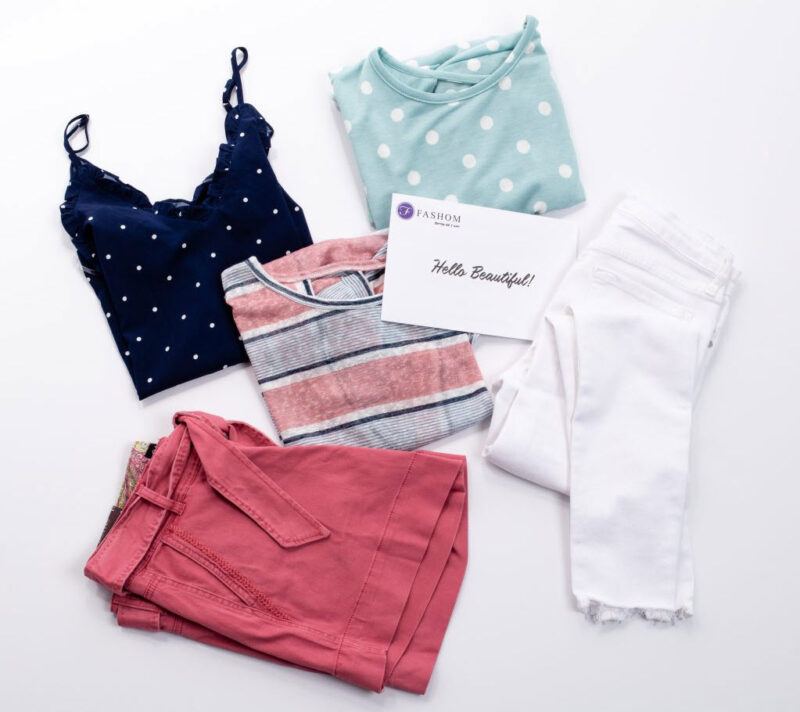 Fashom focuses on affordable women's clothing. It follows a similar style as many other subscriptions, where a stylist selects pieces for you.
You can then preview those pieces and select up to 5 that will be shipped to you. You're able to try on the pieces at home and send back any that you don't want to keep. Shipping and returns are free, making it easy to find the pieces that you actually want.
There's a discount of 15% if you keep 3 or 4 of the 5 pieces that you were sent and a 30% discount if you keep all 5 of them.
An unusual feature is that you choose when you want the clothing shipped out, ordering each time, rather than signing up for a regular subscription. There's a $20 styling fee for each order (except your first one, where the styling fee is waived).
If you choose to buy anything from that session, then the $20 fee is applied as a credit. Because you're choosing when boxes are shipped, this isn't a subscription box in the traditional sense. Still, it's similar enough to be included and you could easily order a box every month if you wanted to.
Haverdash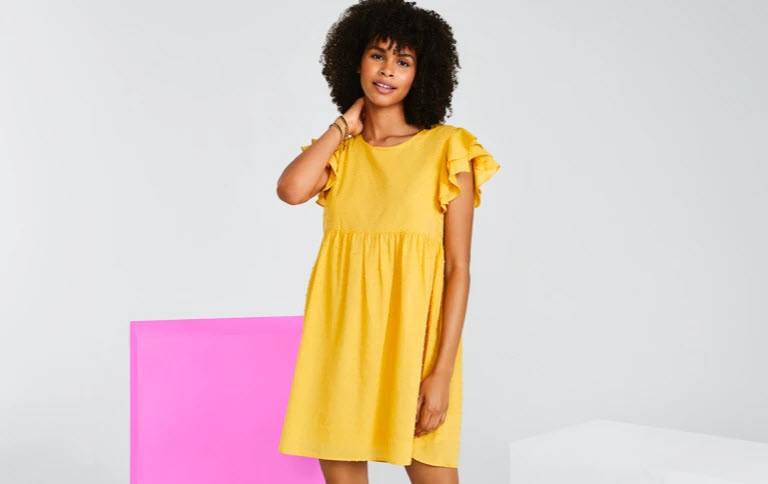 Do you want value for money? If so, it's hard to go past Haverdash. The company is renowned for being inexpensive.
Just like Rent the Runway, Haverdash allows you to rent clothing rather than owning it. But, while Rent the Runway focuses on luxury brands, Haverdash offers lower key items – helping to keep the cost down for you.
The service works by allowing you to create a virtual closet, filled with items from the site that you like. Each shipment sends you 3 items from that closet, based on availability, and you return the 3 you already have. Shipping, exchanges, and dry cleaning are all free, giving you plenty of flexibility with your wardrobe.
The biggest issue is their clothing selection, which is on the small side. Thankfully, you can see all items on the site before you sign up, so it's easy to see whether Haverdash will work for you.
Subscription is a flat fee of $59 per month.
And, if you find an item you really can't live without, reach out to the company. You'll be able to purchase it at a discounted price.  
Nuuly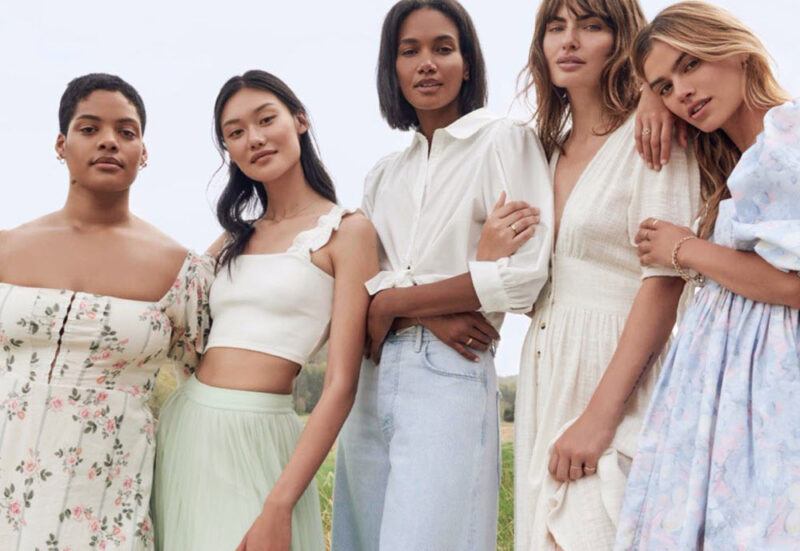 Nuuly is another clothing subscription company. At $88 per month, the service is more expensive than Haverdash, but still cheaper than most of the plans from Rent the Runway. The price is reasonable too, given that Nuuly allows you to get 6 pieces of clothing each month.
You get to pick the specific pieces each month, making this an easy subscription. There's one catch though – you can't swap pieces during the month. You need to wait until the month is completed before you can return your pieces and get more.
There's plenty of variation in clothing styles and Nuuly focuses on including some exclusive brands and interesting styles. This makes it easy to rent fun clothing that you'd never buy yourself.
Kidpik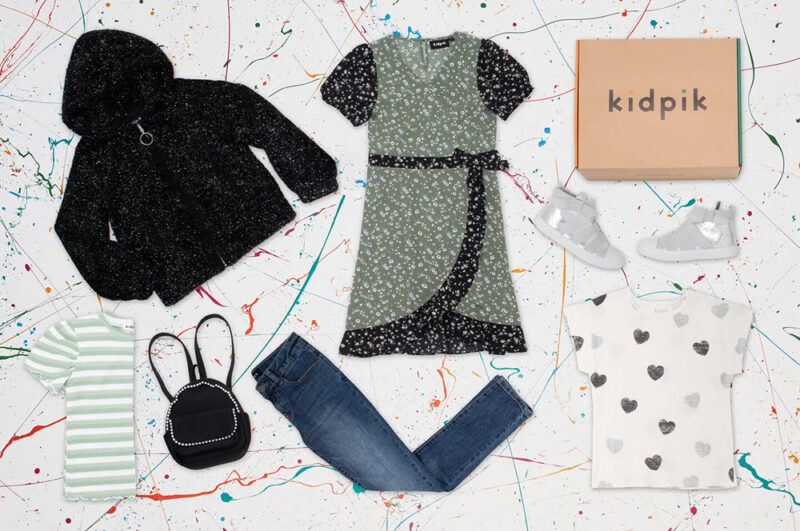 As the name suggests, Kidpik is a subscription box for kids. It ships out styled outfits for kids, ones that have been color coordinated.
Each box contains a combination of clothing, shoes, and accessories. The items are chosen so that you can make at least 3 outfits by mixing and matching the pieces.
Of course, you don't need to keep everything that is sent out to you. You can choose which items to keep and which to return.
Boxes contain 7 items. You get a 30% discount if you buy everything, which averages out to around $100 for the entire box (although, the exact amount will vary from month to month).
Plus, unlike most subscriptions, there's no styling fee. You could even return all of the items without any cost. Users find that they often keep most, if not all, of the items – as the clothes are well-chosen and are perfect for kids.    
Elizabeth & Clarke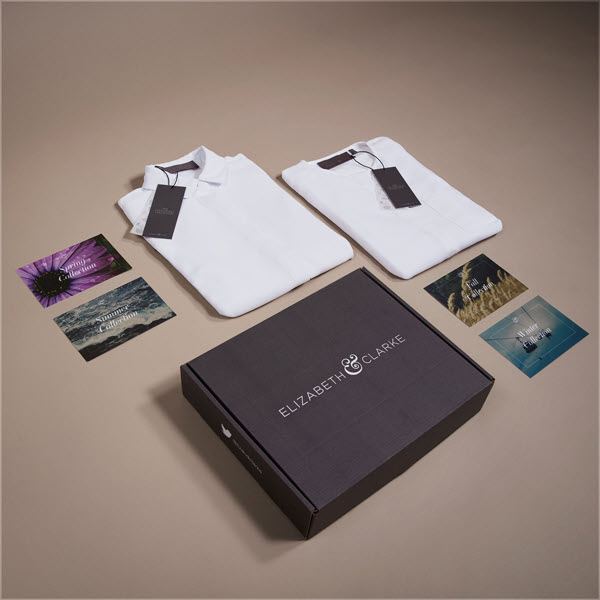 Elizabeth & Clarke takes a completely different approach. Rather than offering fashion items, the company sells work essentials, with an emphasis on shirts and suit separates. They also have an All Hours range that's comfortable enough to wear all day, but looks good enough to wear during a video conference.
The first subscription plan ships you out new shirts. You can choose from 1, 2, or 3 shirts, which are sent every 3 months. The price ranges from $40 to $60 per shirt, depending on the plan you choose.
There are 7 shirt styles to choose from, 3 of which are new.
The other subscription focuses on suit separates. Once again, you can choose from 1, 2, or 3 items per box, with the price per item ranging from $90 to $120. This time shipments are sent out twice per year – once in summer and once in winter.
You can choose between a blazer, skirt, pants, or a dress as the pieces in these boxes.
Short Story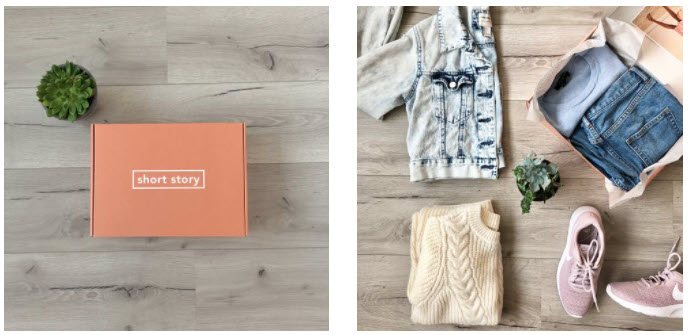 Short Story focuses on a very specific audience – petite women. The box is best for women who are 5'4" tall or shorter. It's a fantastic idea, as the box helps petite women to find stylish modern clothing pieces that don't come from the kid's department. Sizes range from 00P to 18P.
Each box contains 5 pieces of clothing. They're designed to complement one another, although you could easily combine them with other items instead.
The company starts you off with a style quiz. This includes questions about your budget, your style, and your sizes. The items in your box are chosen based on that information.
Once the box is shipped to you, you can try everything on and choose the pieces that you want to keep. The box comes with a prepaid shipping label, so it's easy to send the unwanted pieces back.
Rebecca Taylor RNTD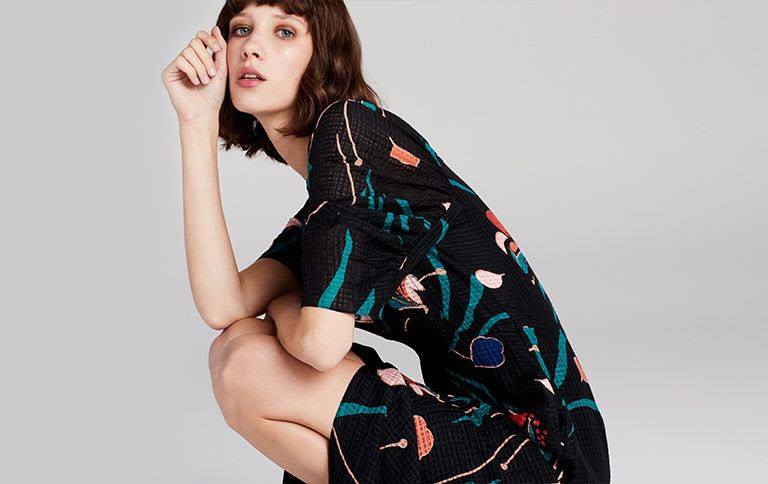 You can probably guess the focus of Rebecca Taylor RNTD from the name alone. It's a clothing rental service that only offers Rebecca Taylor clothing.
With a cost of $159 per month, this is hardly a cheap service. Still, Rebecca Taylor clothing often costs hundreds of dollars for a single item, so paying $159 for the ability to explore different styles is pretty good.
As with some of the other services, you create a wardrobe, then clothes are shipped to you based on your wardrobe. The approach means that you don't get to choose which clothes you get with each shipment. Instead, the pieces you get are chosen for you and based on availability.  
Your subscription includes unlimited exchanges and shipping, giving you the chance to try new styles regularly. You can also purchase any pieces that you love at an 'exclusive price'.
NY&C Closet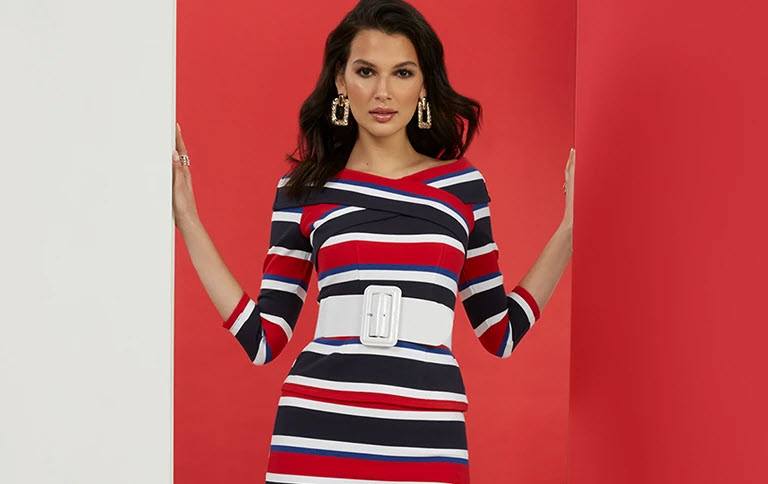 NY&C Closet is another branded clothing rental. This one provides you with 3 items per shipment and lets you swap pieces as many times as you want per week.
There's plenty of variety too, including work and casual pieces. Sizes range from XS to XXL, making NY&C Closet perfect for many people. But, just like many other companies, NY&C Closet only caters for women.
It is, however, an inexpensive subscription – costing just $49.95 per month. You can cancel at any time.
Mr. & Ms. Collection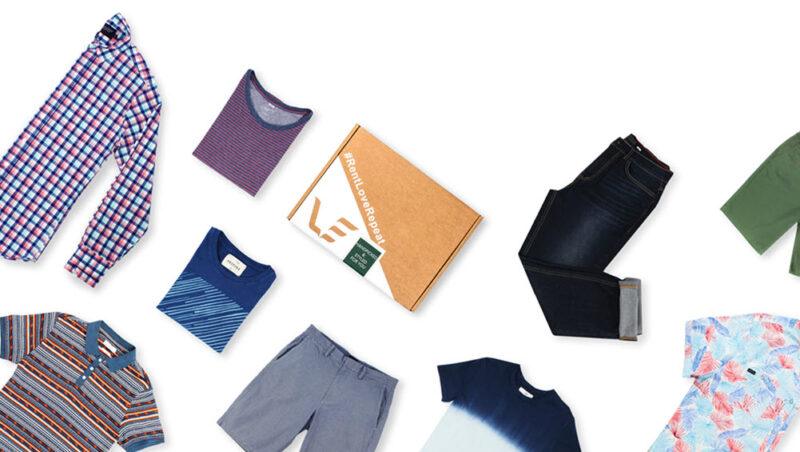 The Mr. & Ms. Collection is an interesting and slightly complex service. There are two separate subscriptions – one for men and the other for women.
To begin with, you create a wishlist of styles you want, including the items that matter the most to you. There's a style profile too and the combination of the two influences what you are sent.
There are multiple membership plans to choose from. These vary in the number of items and how often you get new boxes.
Standard Once-a-Month: $59. Includes 3 items that are shipped once per month.
Premium Once-a-Month: $69. This version includes 4 items instead.
Standard Unlimited: $79. This one includes 3 items, but there's no limit to the number of boxes per month. You simply get a new one whenever you send back the current pieces.
Premium Unlimited: $89. This time you get 4 items per box and an unlimited number of boxes.
As always, there's the option of buying the items too (at as much as 50% off the retail price).
Armoire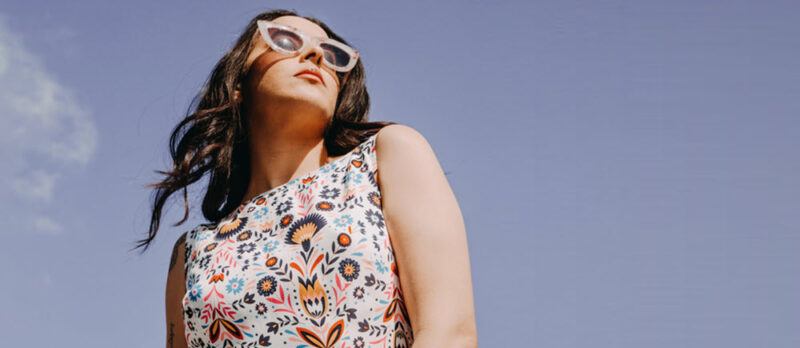 Armoire is a slightly frustrating company, where you're often forced to go through a style quiz to see what they even offer. Still, once you've done that, you get to see all their clothing, including a wide variety of styles.
The style profile is used to determine the clothing that's shipped out to you. This is another service where you're renting the pieces. You can return them and get new ones as you need to, or purchase your favorites at a discount.
There are 3 plans to choose from:
4 Item Capsule for $79/per month (the first month costs $69). This subscription sends a case each month, with 4 items.
7 Item Capsule for $119/month (the first month costs $79). This subscription still sends a case per month, but the case now contains 7 items.
Unlimited for $249/month (the first month costs $139). This time each case contains 6 items, but you can have as many cases as you like each month.
All of the subscriptions provide free shipping both ways. If you're on one of the first two plans, any unused cases roll over. This might be helpful if you sometimes want to keep clothing for longer than a month.  
Stylogic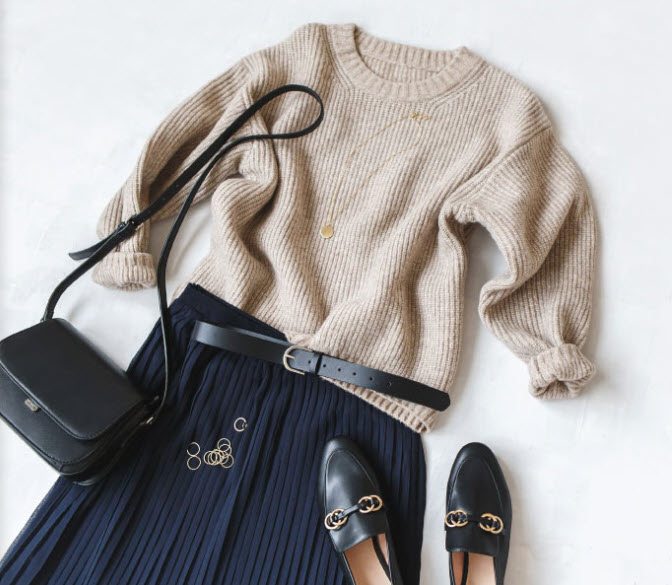 The most distinctive feature of Stylogic is that they cater for women in sizes 12 up to 36. This is unusual, as curvy women often aren't supported in clothing subscription boxes.
Users are also thrilled with how well the company chooses clothing based on the style profile.
Stylogic charges a $20 styling fee which, once again, is put towards any purchase that you make. Each box provides you with 5 items. You can choose which ones to keep and which ones to send back. If you keep them all, you get a 20% discount.
While the boxes mostly focus on clothing, you'll sometimes receive jewelry or accessories as well. These are based on your style profile as well and should complement the other items in your box.
Trendy Butler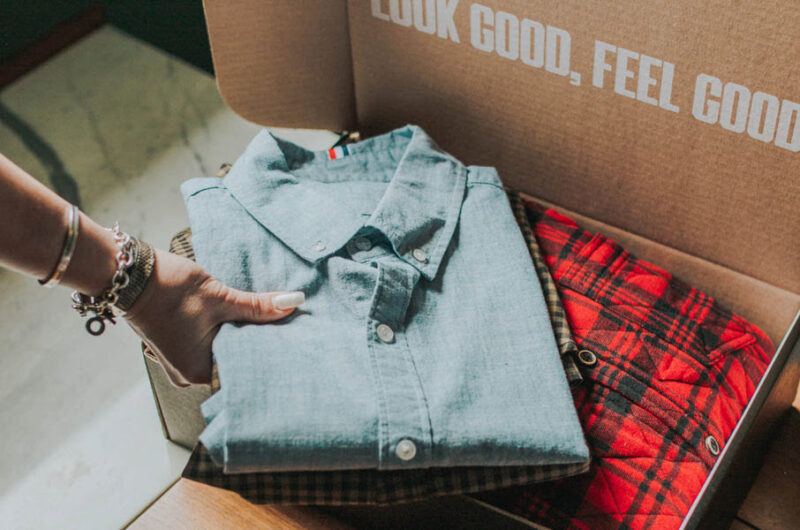 With a name like Trendy Butler, it shouldn't be surprising that this is a subscription box for men. It costs $65 per month and ships you out 2 pieces of clothing. The clothing type varies, including pants, shirts, hoodies, and sweaters.
The pieces are chosen to help build your wardrobe, so they're often versatile and can be combined with many different items to create appealing outfits. However, because you're only getting 2 pieces per month, you often won't get enough for a complete outfit.
While you don't get to choose the specific items in your box, Trendy Butler does create a style profile for you, and the pieces you receive are based on this. Returns and exchanges are included in the fee (but not refunds), so you should be able to swap pieces if you get one that you really don't like.
Threadlab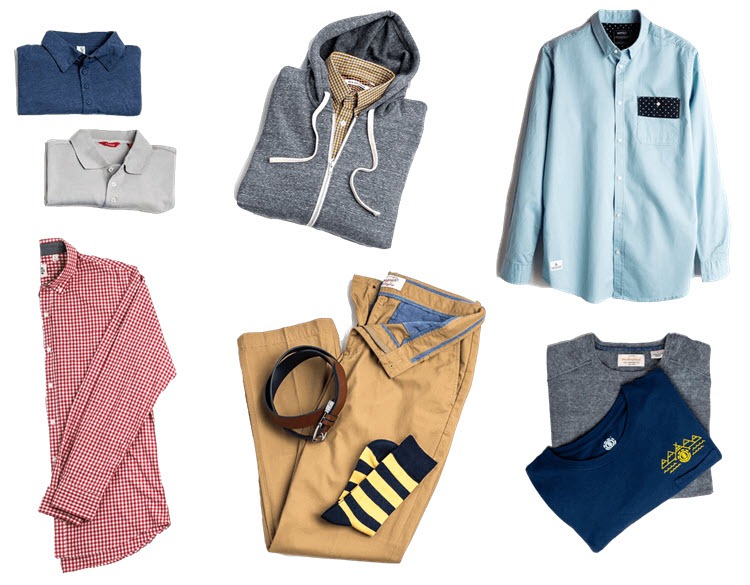 Threadlab is a men's subscription company, one that's designed to take the thought and effort out of getting new clothes. You begin by telling the company your preferences for style, along with your clothing sizes and budget.
Unusually, you can also tell the company about the causes that you care about. That information is used to make sure that the brands chosen always match your principles.
This feature highlights a crucial feature of Threadlab – the fact that they're focused on being as eco-friendly and sustainable as possible. It's an impressive goal for a clothing subscription company.
Threadlab offers 3 different subscription boxes:
Starter for $99/month. Contains 1-3 items (occasionally 4), with a value of up to $150.
Essentials for $149/month. Contains 2-4 items (occasionally 5), with a value of up to $250.
Starter for $499/month. Contains 4-8 items, with a value of up to $700.
There's one other cool feature – the ability to preview and edit your box of clothing before it's shipped out to you. This reduces the chance that you'll get items you absolutely hate.
ThreadBeast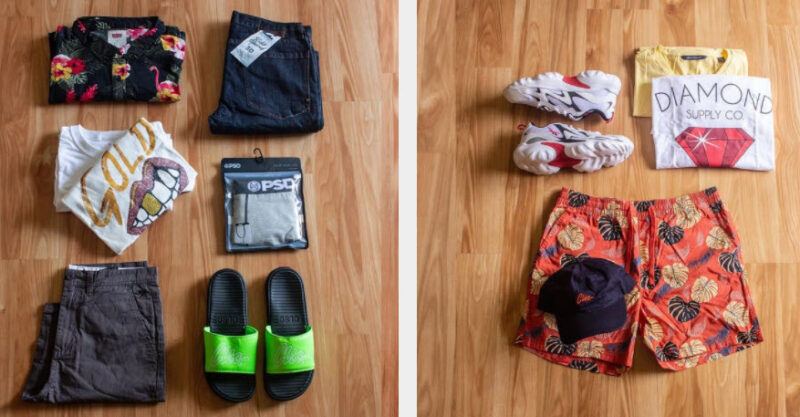 Here's another male-focused company. ThreadBeast follows a familiar approach, where you start off with a style profile and the clothing pieces are then hand picked for you. But, this isn't a try on and return service. Instead, the items you end up with are yours to keep.
The clothing chosen generally falls into the category of streetwear. There are some famous brands included too, including Puma and Levi's. You also end up paying less for the pieces than you would if you purchased them in a store.
This time, there are 4 subscriptions:
Basic Plan for $55/month. Includes 2-3 items, mostly tops and some accessories.
Essential Plan for $85/month. Includes 4-5 items, focusing on tops, bottoms, and accessories.
Premium Plan for $135/month. Includes 6-7 items. The emphasis is on tops, bottoms, and accessories again, but this time premium items are included in the mix.
Baller Plan for $250/month. Includes an impressive selection of 9-11 items. There are premium pieces and shoes included too. This is the only box where you're guaranteed to get shoes every time.
Personal Shopper By Prime Wardrobe


Amazon has stepped into the clothing subscription arena too, with two programs. The first is Prime Wardrobe, which is part of their Amazon Prime. Prime Wardrobe allows you to choose up to 8 items to try on. You have 7 days to decide which items you want to keep and which ones you want to send back.
The next step up is the Personal Shopper by Prime Wardrobe program. This is similar to other subscriptions, in that you're sent out a styled box, based on your clothing preferences. You still get 7 days to try on the items and choose which ones to keep.
There's a low styling fee with the Personal Shopper program – just $4.99 per box. However, this fee isn't applied as a credit to your purchases. And, while the price for this service is low, don't forget that it is part of Amazon Prime. You'll still need to pay the yearly Prime membership fee to be a part of the program.