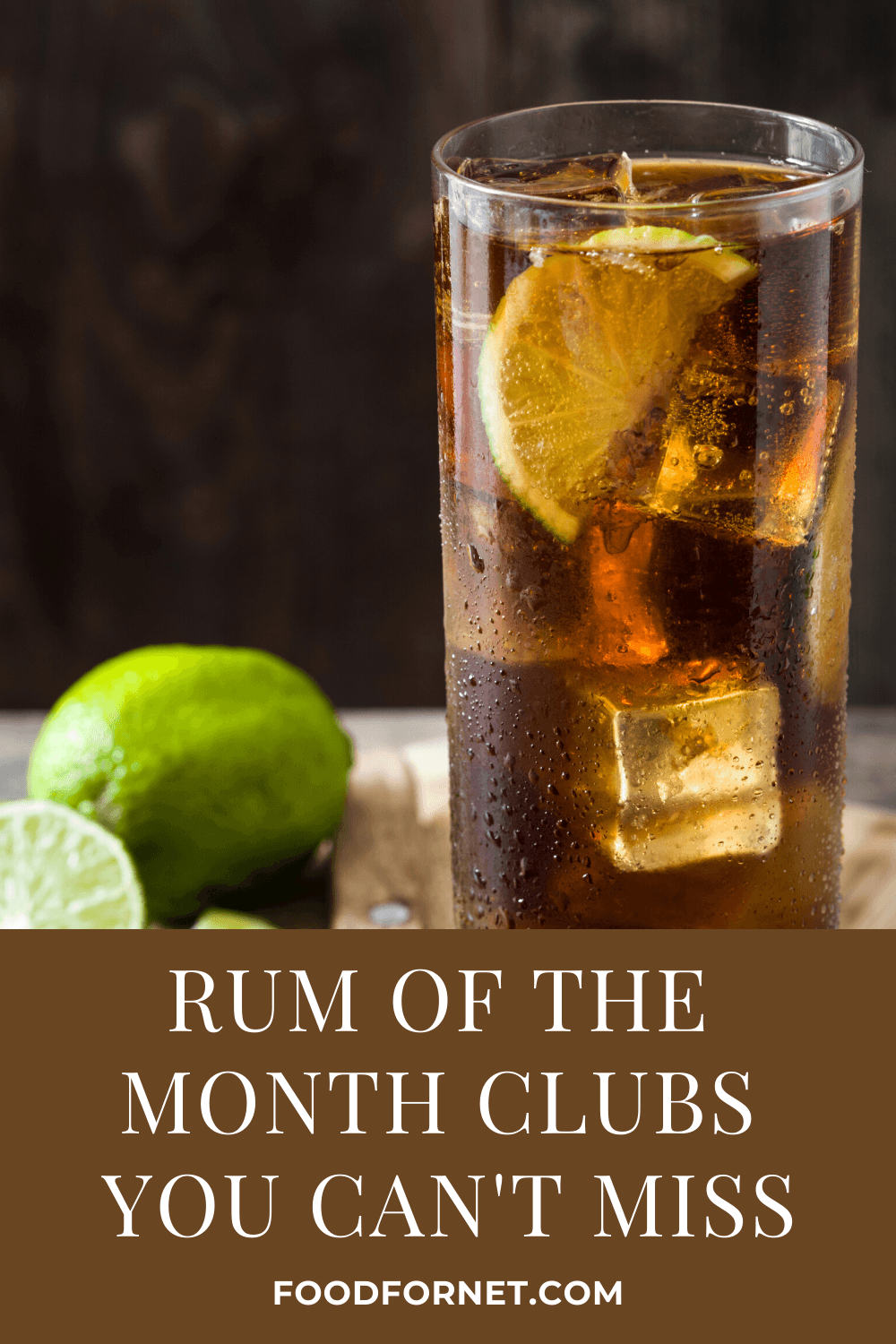 The rum of the month clubs featured in this post give you the chance to experience a wide variety of rums from all over the world. The clubs include dark, gold, and white rums, so you will never become bored with your rum subscription box.
Rum, created from sugarcane products such as molasses and sugarcane juice, comes in two primary varieties; those commonly created in Cuba and Puerto Rico, which are lighter in color and body and those typified by Jamaica, which is often darker and has a fuller flavor and body.
Rum, first documented in 1650, was first created in the West Indies. However, at that time, rum went by different names, "kill-devil" or "rumbullion."
Rum is different than spirits like whiskey or vodka in that it keeps some of the flavors from the base product, in this case, sugarcane or molasses. The flavor profile is adjusted using yeast during the fermentation process.
The darker full-bodied rums were the first of the two varieties distilled. It wasn't until the 19th century that the lighter rums were produced.
Darker rums are aged between 5-7 years, whereas lighter rums are aged 1-4 years. There are also gold label rums that have added caramel and are between the light and dark rums in flavor and body. Rum of the month clubs tend to feature different types, giving you a chance to experience all the variety that rum has to offer.

Rum of the Month Clubs
Flaviar
Taster's Club
Blackwell's Wine and Spirits
Universal Fine Wine and Spirits
Spirited Gifts
Pour More
Rum Gift Baskets
Flaviar

Flaviar specializes in spirits of all varieties. And though they carry popular name brands like Beefeater, Jameson, and Johnnie Walker, they favor craft distilleries and unique spirits not often found at a bar or even some liquor stores.
Their premium selection of spirits includes every type of hard alcohol, such as vodka, brandy, whiskey, and scotch. But what makes Flaviar unique is not just their extensive selection, but also the options they offer.
For example, Flaviar has different spirit clubs where you choose the type or types you want to be included in your shipments. They also provide an enormous selection of tasting boxes.
The best and most popular way to try the selections featured at Flaviar is to sign up for their club. Once you become a member there are numerous benefits you will begin to receive, including:
Educational information on different spirits such as the difference between whisky and whiskey.
Exclusive member tastings, private bottling, and other fun in-person events.
Discounted member pricing.
Limited edition spirits that can't be found anywhere else.
Free shipping on membership boxes.
Additionally, each box you receive will contain one full-size bottle and one sample size bottle. There are two membership choices. Signing up for a quarter costs $95, while signing up for a year costs $300.
Additionally, as I mentioned earlier, you can purchase taster boxes as a one time purchase. There are 16 excellent rum tasting boxes like Here be Pirates. Yo-ho!, The Rum Galaxy, A-Rum the World, and The Extra Mile Rums.
The tasting boxes range in price from $41.99-$59.99. These boxes contain a lot more than the monthly club boxes, including multiple full-size bottles and sample options.
Taster's Club

Taster's Club started when Mack McConnell, founder, started working on making his dream of "showcasing" craft liquors to other spirit enthusiasts like himself. Though McConnell began his business venture from the bedroom of his home in San Fransisco, it didn't take long before the company became popular, catching the eye of SureSwift Capital.
In 2017, Mac sold his business to SureSwift Capital, based out of Edina, Minnesota. Since SureSwift took over, Taster's Club has continued to grow and provide excellent craft spirits to customers around the country.
Taster's Club offers 9 different Clubs:
The rum club includes one 750ml bottle of "Must Have" rums, from distilleries all over the world. The subscription is a month-to-month option for $54 + $15 shipping fee. Some of the rums you may see featured in this rum subscription box include:
Don Papa Rum from the Philippines
St. Augustine small batch rum from Florida
Kirk and Sweeney from the Dominican Republic
La Hechicera from Columbia along the Caribean Coast
Blackwell's Wine and Spirits

Blackwell's Wine and Spirits, founded in 2004, started with a focus on changing the wine buying experience, making it more approachable and fun. Blackwell's Wine and Spirits is not solely an online store; instead, there are two store locations, San Francisco and San Rafael, California.
If you are ever in the San Fransisco area, you should swing in for one of their scheduled wine tastings. However, if you are not near either of the Blackwell stores, you can always order online.
Their online store has an extensive collection of wine and spirits, but also offers a rum of the month club. The rum of the month club is $40/month and available on a month-to-month subscription.
How it works is that you first sign up, then that month's rum selection is shipped immediately with future deliveries going out on the 20th of the month. The different rum options vary in value from $40-$100. Each month's rum is announced before shipping, so if you choose, you can always skip a month.
Most rums included in this club are 750ml; if it differs, the size difference will be noted. Plus, when you sign up, you will receive a 5% discount on all club purchases.
Universal Fine Wine and Spirits

Universal Fine Wine and Spirits, located in Holiday, Florida, opened in 2003. Universal specializes in rare and specialty wines, craft beers, and spirits. Universal has both a retail store and an online store giving them a chance to reach more customers countrywide.
Of the hundreds of options available at their online store, Universal Fine Wine and Spirits also offers various clubs like American whiskey, rum, scotch, tequila, and vodka.
Their rum of the month club comes in three different duration options: 3 months for $174.99, 6 months for $324.99, and 12 months for $599.99.
The rum monthly subscription features unique craft and boutique rums of premium quality. All of the rums are hand-selected by an expert team of rum connoisseurs. Rums included in this subscription are both domestic and international picks.
Each month the recipient of the rum of the month club receives a full sized bottle of rum. Each month is unique and the selection varies based on availability. Plus, shipping is free for all club deliveries in the US.
Spirited Gifts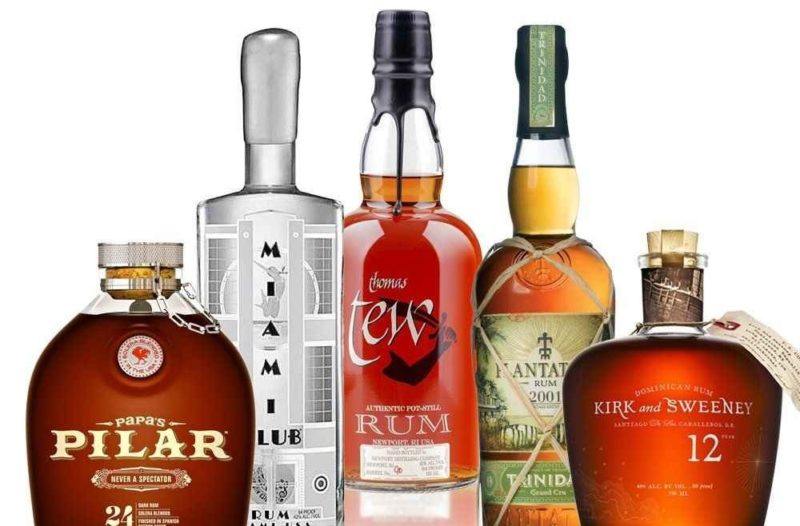 Spirited Gifts allows shoppers to buy many different alcohol-based gifts online. Their gift sets are often themed, like a Malibu Rum & Pineapple Gift Set, which includes the ingredients for making the cocktail, including the rum. Some of their gifts even come with cigars or engraved glassware.
One of these gifts is a 3-month rum of the month club. This provides a 750 ml bottle of rum each month, for a total cost of $199.99 (shipping is free). The rum varies based on availability, but there are no details about the types of rum that you can expect.
There are optional addons to the subscription, including glasses, coasters, and cigars.
Pour More


Pour More is a great company if you're hoping for variety. They have 8 different clubs to choose from, including a Bartender club that doesn't just stick to a single type of spirit.
The Rum of the Month Club from Pour More costs $49 per shipment if you order month-to-month. The price decreases a little if you prepay for 3, 6, or 12 months. You can also choose whether you want your rum sent out every month or twice a month.
Each shipment provides you with a 750 ml bottle of rum, along with a decription and a review of the rum, and a link to more education about the rum online. Pour More mentions that they use a price band approach when selecting spirits. This means that you'll sometimes get rum that is worth less than what you pay each month, but that you'll often get rum that is worth more than you're paying.
Rum Gift Baskets
The Bro Basket

The Bro Basket started when the realization hit the founder, James, and his fiance (now wife), that there was a lack of masculine gifts sold as fun surprise delivery options like flowers. The Bro Basket took time and planning, with the initial plan starting in James' Entrepreneurship class.
After refining their business model, the three former classmates became the founders of the Bro Basket. Though they were unable to get the funding they had hoped for, the three guys believed in their plan and found a way to come up with the money, sans investors.
The first day they launched the Bro Basket website was December 12th, 2014, and unfortunately, they hit a bump in the road. They had hoped that the holiday season would be the perfect opportunity to capitalize on the gift-giving season, and it was, but they had not planned for the customers that signed up.
Though they received several orders, they were not set up to ship and had initially planned on delivering within their local community. However, when they realized the demand for out of state shipping, they revisited their business model made a few changes and tried again. Today, the three founders are enjoying great success with shipping their high demand Bro Baskets all over the country.
Bro Baskets come in a variety of different themes such as food, alcohol, beer, customized gifts, holiday, as well as fully customizable baskets too. However, for those of us looking for that perfect gift for the rum lover in our life, the Bro Basket offers three pre-made gift basket options:
Rum and Coke Gift for Guys – Kit Kat, Ferrero Roche, Tumbler Whiskey glass, two cans of coke, and a 750ml bottle of Captain Morgan
The Perfect Storm – Sailor Jerry Rum Gift – Copper mug, popcorn, Ginger beer mixer, Sailor Jerry's Rum, and limes
The Mighty Mule – Includes copper mugs and all of the fixings for mules, plus 750ml bottles of Grey Goose, Maker's Mark, and Dos Maderes Aged Rum