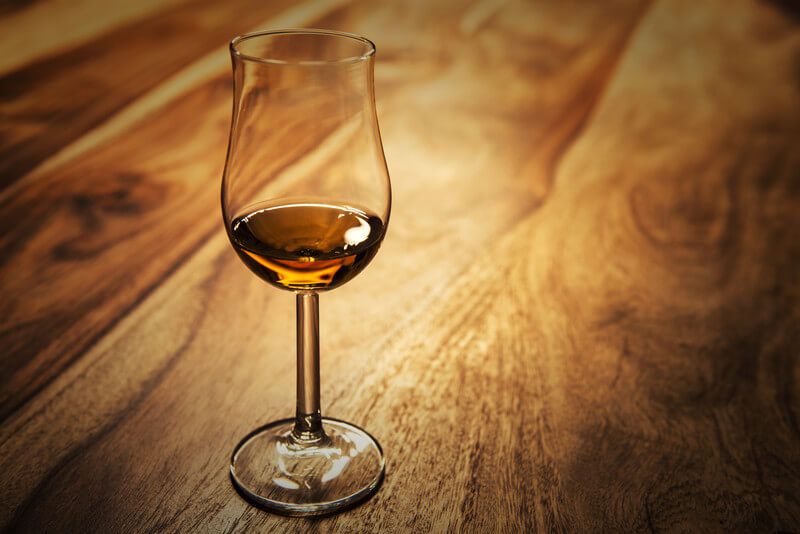 I'm a casual whiskey drinker, but after joining some beer of the month clubs I figured I'd look into some whiskey of the month clubs to see if there were some to join, so that I could review them and post those reviews here on the website. Well, I was surprised to see that there were way more whiskey of the month clubs than I expected. Honestly, this list is crazy full of ideas, so I'll do my best to organize them so you can find the best whisk(e)y club for yourself.
Here are the main things to look out for as you read down the list:
Very few of the clubs offer "samples" of the whiskey. Most of them are full bottles clubs which require you to commit to at least a bottle per quarter. There are a couple though. Skip to the trial dram section to view which clubs offer those. Depending on the club, you may have the option of buying a full bottle after trying out single vial, or they may just send you samples each month.
If you are looking for "discount" whiskeys, then this is the wrong list. Some folks want to join a club to get deals, but normally, the clubs are made for convenience of having interesting whiskeys delivered to your home. For ideas on getting good whiskeys at a cheap price, you'll want to browse some Top 10 lists based on what you're looking for, e.g. bourbons, Japanese, Irish, etc.
I've organized the list by type of whiskey, but also included options based on trial trams, and gift baskets. The gift basket, or "crate" option may include other snacks, tools, or manly things depending on the theme of the club.
What's my favorite club? Unfortunately, I can't say I've tried them all. But I like the setup of Flaviar because I get to try a bunch of different whiskeys, and can order those exact bottles from the website if I like them. Plus, they have some exclusive events and whiskey options. Just last month they had some Pappy Van Winkle samples you could buy, although they weren't cheap. They also include tasting notes, distillery history, and other information to help you learn about what you're drinking.
…and if you get tired of whiskey, they have other spirit options as well like gin, rum, cognac, and tequila. ==> Sign Up To Flaviar Here.
For gift sets of whiskeys, Master of Malt has a long list of tasting sets including stuff like "rare and old", "island whisky", as well as "unique cask". These are things you simply can't get at your local bottle shop next to the Maker's Mark and Jack Daniels.
Whiskey Of The Month Clubs
Whiskey Clubs By Category
click a link to skip to that section and see all clubs with that theme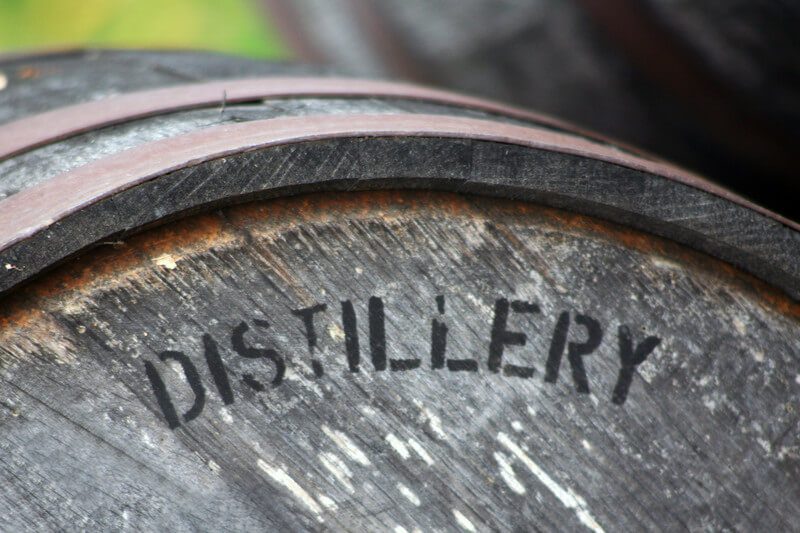 General Whiskey Clubs
These are clubs with mixed options, or no options, and just promise to send you a bottle of whiskey. Some are may claim to deliver whiskeys from around the world, so it you could get a barrel strength Kentucky bourbon one month, and a Japanese blend the next.
Caskers Whiskey Clubs
Caskers currently has two whiskey clubs. Each of these ships out two full-size bottles of whiskey each month and also provides digital tasting notes. Club members have VIP access, which gives them the chance to get purchase rare bottles.
The first option is The American Whiskey Club, for $146.99 per shipment. Not surprisingly, this club focuses on whiskey that is made in the United States. Caskers includes some well-known classic whiskeys in the mix, along with others that are more modern and obscure.
The second option is The World of Whiskey Club. This one costs $166.99 per shipment. Whiskeys in this club come from around the world, providing you with a wider variety of whiskey types to try for yourself.
The company itself offers a well-maintained website that focuses on quality information and products. You can also buy some spirits individually. The strong focus on quality means that you may get some whiskeys that are not readily available in stores. Likewise, there is the potential to try options that you wouldn't normally choose for yourself.
For Whiskey Lovers
The name For Whiskey Lovers may seem somewhat generic but the whiskey club here is actually very interesting. The company calls it their Whiskey Explorers Club and it takes inspiration from tasting games. Instead of getting a single bottle each month, you get testing flights.
Each of these flights contains four different 50ml whiskey offerings, with all brand and age identities removed. This gives you the chance to truly appreciate the flavor and learn more about differences between whiskeys. The company uses an interactive game to provide people with information about the whiskeys they are trying. The basic subscription here costs $75 and offers four flights of whiskey each quarter.
The basic style here is unusual but it could work well. If nothing else, you're trying more types of whiskey than you would otherwise and the subscription is less than $80 every three months. There's also less risk than with other clubs, as you won't end up with a 750ml bottle that you don't particularly like.
The House of Glunz
The whiskey club from The House of Glunz offers one full-sized bottle of whiskey every month at a cost of $79 per month, with discounts if you pay for more than three months at a time.
The company itself is a wine merchant from Chicago. They sell a range of wine and spirits online and seem to have a good reputation overall. Nevertheless, the club itself isn't amazing and offers little information about the types of whiskey that you'd get.
Club members do get access to some perks, including the ability to buy rare bottles from the company, as well as invitations to some events. Those aspects might be beneficial if you want to buy individual bottles – but won't be as useful for people just interested in the club aspect.
Clubs Galore
As the name suggests, Clubs Galore focuses on offering a wide range of clubs, with their whiskey of the month club being just one example. As a result, the company doesn't specialize in whiskey specifically, which may be a limitation. The club itself provides one 750ml bottle of whiskey each month at $74.99 per month. You also have to sign up for at least three months initially.
For this club, the focus seems to be on Kentucky distilleries, along with highly rated products from other parts of the United States. As such, you're mostly going to be getting mainstream products, rather than whiskey from small-batch or indie producers. Likewise, the bottles themselves don't seem to come with any additional information such as tasting notes, which is less than ideal.
There are also no details about the varieties provided, which may mean you mostly get bourbon or scotch. On balance, this club is good if you want something safe and don't want to venture too far out of your comfort zone. But, if you want more variety or to learn about whiskey, it may not be the best choice.
Craft Whiskey Club
The offering from Craft Whiskey Club is a little unusual. First off, the focus is on small-batch and limited-edition products. Some of these are from Scotland and others are international. This focus is likely to lead to a wider selection of whiskeys, especially as many other companies just focus on American products.
The company also gives an example of a typical shipment, which gives you more information about what you can expect. This is a relatively rare approach and an encouraging one. The club costs $49.50 per month and provides a bottle of whiskey every two months. The whiskey also comes with Scottish food products, making it a little unusual.
Overall, the Craft Whiskey Club is more expensive per bottle than most others. But, for the experimenters out there, it may be worth it for the variety alone. The company is also more transparent than most and you can even see feedback from customers, along with images of some of the boxes.
Mouth Whiskey Club
The emphasis of the Mouth Whiskey Club is on American-made small batch whiskey. As such, the products you get are likely to be different than what many other clubs offer. For that matter, Mouth has a focus on indie foods and craft alcohol anyway, so they tend to be good at sourcing more unusual options.
As with many of the clubs here, the club provides one full-sized bottle of whiskey a month. The starting rate is $75 per month, although this decreases if you pay for six months or more at a time.
The site itself is well-designed and it's clear that Mouth has a strong focus on gifts and subscriptions, including alcoholic ones. Nevertheless, the small-batch nature of the products is the only significant distinguishing feature. What's more, you don't seem to get tasting notes, information about the distilleries or any specific discounts with the club membership.
Taster's Club
If you've looked into whiskey of the month clubs before, you've probably heard about Taster's Club. The subscription is well-known and popular, which includes being featured in various popular news publications. The membership offers one 750 ml bottle of whiskey every month, with the ability to cancel anytime. The standard price is $79 per month, although it is discounted to $69 at the time of this post.
The general whiskey club offers bottles from a variety of styles, including bourbon, scotch, Japanese and Irish whiskey, as well as others. Taster's Club seems to offer more variation than most other clubs, which should give you the chance to broaden your horizons.
Additionally, each bottle comes with 'Whiskey 101' information. This includes details about the specific whiskey that you receive, along with broader information about whiskey appreciation, styles and techniques. This aspect goes above and beyond what most other clubs offer and makes this a particularly interesting choice.
Pour More
The Pour More Whiskey Club is a relatively new entry onto the scene but that doesn't stop it from being an interesting choice. The company offers one 750ml bottle every month, starting at $79 per month. You can pay month-to-month or get a discount for pre-paying.
An unusual feature is the various tiers, which are Whiskey Explorer, Enthusiast or Connoisseur. The higher tiers still offer one bottle per month but are more expensive. The difference seems to be the quality of whiskey you receive.
This is also a club that offers detailed information about the whiskey, including tasting notes and production information. This makes it interesting for learning more about your whiskey. Finally, there is considerable variation in the styles too, including both American and international whiskeys.
Mash & Grape
The whiskey club from Mash & Grape starts at $79 per month, providing one bottle each month for that price. The whiskey comes with tasting notes and information about the whiskey, giving you more insight into what you're drinking. Members also get early access to any new products released and a concierge service that can help you find specific products or pairing suggestions.
There isn't much information about what whiskeys you with your membership – but the company does focus on small and independent suppliers, both nationally and internationally. This should offer some variety and means you'll be getting more than just American whiskey.
Bounty Hunter
The company Bounty Hunter offers two whiskey options, one of which is the Whiskey Runner Club. This is a quarterly club and you receive two bottles of whiskey every quarter. The price varies depending on the specific bottles but it won't go above $247 per quarter.
One of the bottles is either a blended scotch whiskey or an ultra-rare single malt. The other is a top-shelf option from somewhere else in the world. This combination is interesting and means you will get two very different whiskeys each time.
As well as the whiskeys, this club provides extensive notes, including information on tasting, on the spirits provided and on food pairings. Being a club member also provides you with various discounts on many of the spirits and bottles of wine that the company sells, along with the ability to buy some rare wines that are not typically for sale.
Alchemy Bottle Shop
The Alchemy Bottle Shop offers a Craft Whiskey Club that provides members with two bottles of whiskey every three months. The cost varies depending on the whiskeys that are chosen but is no more than $120 each quarter. The focus of this club is on bourbon and rye from independent companies, although the company also provides some less conventional whiskey options occasionally.
While the club sounds interesting, there are few specifics about what you can expect and seem to be no tasting notes included. As such, you would need to try this club to really know what's involved. To me, it doesn't seem worth it, not when some of the other whiskey clubs have more information and seem to be better quality overall.

Bourbon of the Clubs
For Whiskey Lovers
I mentioned For Whiskey Lovers earlier but this is their American Whiskey Club, which focuses on bourbon. The basic membership here costs $79.95 per month and provides one bottle of American whiskey each month.
It also offers discounted tickets to whiskey events. The price per month becomes cheaper if you pay a larger amount at once and the higher tiers come with some freebies as well. Nevertheless, there don't appear to be any tasting notes or additional information.
The whiskey itself is from small craft distilleries, which should lead to some interesting selections. You also get two bottles of bourbon each month and one 'wild card', which can include rye, malt or another type of grain/blended whiskey. So, the variation is more than you would find in other bourbon clubs and you would get to try more than you might otherwise.
Mouth Bourbon Club
Like their basic whiskey option, the Mouth Bourbon Club provides members with one full-sized bottle of whiskey each month, for a cost of $75 per month. Once again, the emphasis is on small-batch American-made whiskey, so you'll be getting some products and brands that you haven't tried before.
Because the company focuses on subscriptions and on gifts, they probably offer good service with relatively few issues. Nevertheless, there isn't an emphasis on additional information, so you won't be getting tasting notes or detailed information about the whiskeys. Likewise, there are no perks that come with the membership.
Spirited Gifts
Much like Mouth, Spirited Gifts strongly focuses on gifts. But, as the name suggests, their products are all related to alcohol. In fact, Spirited Gifts is a powerful choice for any alcohol-related gift. The club in question is their Kentucky Bourbon of the Month Club, which offers one bottle each month.
The only payment option is three months at once, which comes to $249. That breaks down to $83, which is more than some of the other clubs but not excessively so. This payment approach would make club membership useful as a gift. However, it could be frustrating to anyone who wants a long-term membership.
Customers can choose whether they receive rare or classic bourbons and the company includes a range of styles, such as rye, small-batch and single barrel. The variation here could be appealing to many people. Additionally, the company does have a good reputation, so there shouldn't be any issues with the membership.
Clubs Galore
The Bourbon of the Month Club from Clubs Galore is fairly similar to their general whiskey version. It offers one bottle of bourbon for $74.99 per month. However, you do have to sign up for at least three months at a time.
The emphasis is on less common bourbon, which includes small-batch, rare and premium products. The company also mentions that some have won awards. But, there is no information about the styles that are chosen and the company doesn't offer tasting notes or bonuses with the membership.
Additionally, Clubs Galore is just simply a clubs-based site and they don't specialize in whiskey. This could mean that their choices of bottles aren't as good as some of the other options.
Pour More
With Pour More, you have access to three different bourbon clubs. The first of these, Bourbon Explorer, offers one 750ml bottle each month, with a month-to-month cost of $79. The other two clubs still provide one bottle per month but are more expensive. The difference is in the quality of the whiskey and the higher-tier memberships offer rare bottles more frequently.
Regardless of the specific club, members receive information about the whiskey that they receive. This affords the chance to learn more about the product. Honestly, if you're going to go with a whiskey club, you want to be getting some additional information in the process.
However, be aware that Pour More is a relatively new club compared to many of the others on this list.
Bounty Hunter
Another interesting choice is the Bourbon Trail Club from Bounty Hunter. The club is unusual in a few ways. First off, it isn't strictly a bourbon club, despite the name. There is a bourbon focus, so you should mostly get bourbon. However, members will sometimes get rye whiskey or something similar instead.
With this club, you get two bottles per month, rather than one. The company also provide tasting notes along with the bottles, plus information on food pairings. Members also get a discount on purchases from the company, including single bottles and cases from some brands.
The other unusual aspect is pricing. Membership costs between $150 and $200 per month. The exact price seems to vary from one month to the next, depending on the specific whiskeys that you receive. The company itself does have a good reputation and connections in the industry. As such, the selection of whiskey is likely to be interesting.
1-877-Spirits.com
The site 1-877-spirits.com offers a Bourbon's Best 3 Month Club, which is a slightly uncommon choice. Like some other clubs, this one is just for three months and you pay up front ($225). Once you're signed up, you then receive one bottle a month.
The most unusual aspect is that the site states precisely what the bourbons are. So, you get Woodford Reserve Bourbon, Maker's Mark and Old Forester Kentucky Straight, in that order. If you already know what you're getting, what's the advantage of a whiskey club?
The only benefit seems to be if you wanted to give a membership as a gift. But, even then, it feels pointless.
Send Liquor
There are many attractive whiskey clubs out there but the Bourbon of the Month Club from Send Liquor isn't one of them. Instead, the site itself looks like it was designed ten years ago and doesn't look professional at all.
The club itself is a set three-month membership and offers one 750ml bottle for each of those months. In this case, you pay for all three months up front, which comes to $207.90 (roughly $70 per month). This total is a little cheaper than the other clubs. But, that's the only thing that makes this club stand out.
Send Liquor does also list some of the products you may get and many of these are ones that you would buy in a regular store. This means that you're not getting many advantages from the club.
Aries Wine and Spirits
Another slightly questionable club is the Beginner Bourbon of the Month Club from Aries Wine and Spirits. The membership here offers a tasting journal and a tasting glass, along with one bottle of whiskey per month. The whiskey also comes with tasting notes and information about the distillery history. The cost is $99.99 a month, which is more expensive than most of the other clubs.
On paper, the club sounds good, especially as you do get tasting notes. The higher price could just be an indication that you're getting better quality whiskey.
The issue is the site for the company. It is vague on many of the important details, including what types of bourbon you'd be getting and how they are chosen. It is also just a fairly basic WordPress site. With so many other high-quality clubs to choose from, this one just seems like too much risk and not enough reward.
Mash & Grape
The Bourbon Explorer from Mash & Grape is a more useful bourbon club. In this case, you're paying $79 monthly to get one unknown bottle of bourbon each month. The company also provides notes about the whiskeys and focuses on bottles from smaller companies. This offers a greater chance to get obscure whiskeys and ones you might not buy yourself.

Scotch of the Month Clubs
Clubs Galore
The Scotch of the Month Club from Clubs Galore focuses on single malt scotches from various areas. This particular club costs $94.99 per month and offers a 750ml whiskey each month. With this site, you also have to sign up for at least three months, which is fairly uncommon.
Clubs Galore does focus on a wide range of clubs, so it's clear that they're experts in this field. Nevertheless, they don't emphasize whiskey specifically. As such, the selections may not be as good as the more dedicated companies. Additionally, the products don't come with tasting notes or additional details, so you're not getting as much for your money.
Pour More
Pour More takes an unusual approach to whiskey clubs, offering three different tiers for each type. The most basic of these is the Scotch Explorer Club, which starts at $89 per month and provides a single 750ml bottle each month. The bottles also come with information about the selection, including tasting notes and a style guide. The higher tiers operate in the same basic manner, just providing a more expensive choice of whiskey.
The site for this club is elegant and the various options seem to be high-quality. Nevertheless, it's worth being a little careful as Pour More appears to be a fairly new company and is even offering a bonus to the first 200 subscribers at the time of this list.
Send Liquor
Send Liquor is one of my last choices for a whiskey club but their Scotch of the Month Club does have some unusual features. The club itself focuses on 25-35 year single malt whiskeys and runs for 12 months. The cost calculates out to around $360 per month but the full membership has to be paid all at one time, totaling more than $4,000.
Based on the price alone, the club isn't for the faint hearted. But, it might be interesting if you specifically want to try out more expensive and refined whiskey options. The company does also offer a list of some of their selections, so you can easily see whether the club would appeal to you.
Spirited Gifts
The Scotch Single Malt Club from Spirited Gifts is a three-month option and you're paying for all three months up front. You then receive one bottle each month for the duration.
The club is more expensive than most, coming in at $409 for the three months (so, around $135/month). The price is related to the whiskey, as the company provides premium single malt scotches for each of the months. The same company also has other variations, such as a Scotch Lover's Club.
As a whole, Spirited Gifts seems like a decent company and they do emphasize alcoholic gifts. Nevertheless, there isn't much information about what whiskeys you get and there is no indication about tasting notes. This may make it less than ideal if you are wanting to learn more about what you're drinking.
The Scotch Malt Whiskey Society
The club from The Scotch Malt Whiskey Society is unusual, simply because the company has such a strong focus on scotch whiskey anyway. That's a stark comparison to most other companies, who often focus on alcohol in general or just on gifts. With this case, you get sent one bottle each month, based on the group's 'Amanda's Selections'.
However, the club isn't as simple to join as the others. The society offers no specific information on their site, just giving you a phone number to call. The club is also listed under membership services, so you may need to be a member of the society first (which costs $99 initially and then $70 per year).
These aspects mean that the club won't be suitable for most people. But, if you're interested in joining a dedicated scotch whiskey society, it might be worth looking into.
Blackwell's Wines & Spirits
The club from Blackwell's Wines & Spirits is another slightly unusual one. As with other clubs, you get one bottle per month and you won't know what it is ahead of time. However, in this case, the price can change from month-to-month based on what the whiskey is. Those whiskeys are announced a week or two in advance, which would give people time to opt out or skip the choice for a particular month. Blackwell's estimates that it will normally be under $100.
On the plus side, this style decreases the chance that you'll end up with a whiskey that you really don't want. But, it also means there is less of a surprise. The changing costs may also make budgeting frustrating and won't work for everyone.
Aries Wine and Spirits
The club from Aries Wine and Spirits is a basic one, costing $79.99 per month. With it, you receive a 750ml bottle each month, as well as tasting notes and information about how to taste and enjoy whiskey. The membership also initially gives you a whiskey tasting journal and a tasting glass, which is an unusual bonus.
Nevertheless, the site for this club is basic and there are no specific examples or images about which products you would be getting. Because of this, it may be best to start with a short membership to see if the club lives up to its claims.
Mash & Grape
Mash & Grape is a fairly decent choice for whiskey clubs and their Scotch Explorer is one example. Membership here costs $89 per month, which gets you a monthly full-sized bottle. The company states that their whiskeys are 'sometimes exclusive, sometimes rare, and always exceptional'. That's just marketing, of course, but Mash & Grape does focus small companies and independent bottlers. So, you're likely to get some unusual selections in the mix.
Additionally, the whiskeys do come with bottle notes. These provide tasting notes and product information, teaching you more about where the whiskey came from. This is one of the most important parts of any whiskey club and is a key advantage over just buying random whiskey bottles yourself.

Irish
Spirited Gifts
Spirited Gifts seems to focus on every possible alcohol-related gift, so it shouldn't be surprising that they have an Irish Whiskey Club too. As with their similar clubs, this one is a three-month membership, which provides you with one 750ml bottle each month. The total cost here is $249, which calculates to around $83 per month.
For a simple gift, the club may work well. Plus, there aren't that many options that focus on Irish whiskey specifically. Even so, Spirited Gifts doesn't provide tasting notes or anything like that, so you wouldn't get the best possible experience.
Irish Whiskey Worldwide
Unlike Spirited Gifts, Irish Whiskey Worldwide specifically focuses on Irish whiskey and is even located in Ireland. This aspect alone makes them worth considering, as the company should be more knowledgeable about the whiskey they provide. The club itself has three membership tiers, which are based on the quality of the whiskeys included.
With this club, members receive three whiskey shots each month for six months (resulting in 18 overall). This pattern lets you experience a wide range of products and work out which ones you prefer.
The cheapest of the three memberships is €123, which converted to around $145 USD at the time of this post. You don't get a large amount of whiskey this way. But, the membership is fairly inexpensive, calculating out to less than $30 per month (plus shipping).
Celtic Whiskey Club
The Celtic Whiskey Club is another specialized option if you're looking for Irish whiskey. The club itself is an offshoot of the Celtic Whiskey Shop in Dublin and aims to 'bridge the gap' between the people who make whiskey and those that buy it.
Members of the club receive whiskey samples in the mail every two months. All members get the same samples, which allows for social media conversations and comparisons, particularly through Twitter tastings that the company hosts. Membership costs €80 per year (€70 for anyone in Ireland). At the time of this post, that converts to roughly $95 USD for anyone in the United States.
There is no indication about the size of the samples or how many you receive. But, considering the membership cost, the overall whiskey quantity is probably small. Even so, it offers a good chance to experience a wide range of products and refine your palate.

Japanese Whisky of the Month Clubs
Japanese Whisky Club
Although Japanese whisky is becoming increasingly popular, there are currently no clubs that offer regular bottles of whisky. Some of the earlier companies include Japanese whisky in their lineup but only as one of many styles. As such, you wouldn't receive the whiskey very often.
The closest exception to this pattern would be the Japanese Whiskey Club, which is still in its development stages. That club aims to provide full-sized bottles of Japanese whiskey every three months, along with tasting notes and various perks to members. While the club isn't open yet, there it is possible to sign up to their mailing list and keep up with news about their plans.
Though it's not a club per se, the Masters of Malt Japanese Tasting set is a great way to sample whisky from this region. Flaviar (shown below) is another club that has multiple Japanese offerings, but no recurring club focusing on only this style.
Tasters (Trial Drams)
Flavair
Flavair is a membership whiskey club that provides you with the chance to learn more about whiskey, regardless of whether you're a beginner or an expert. In fact, this is a club that I've tried out myself and reviewed as well. One of the most powerful things about the club is the information provided. This provides you with the background you need to understand more about the different products, their history and what you can expect.
In addition to the information, a basic membership costs $60 per quarter and comes with one tasting box in that period. That box offers three 1.5oz bottles, which isn't much for the price. But, you do get other bonuses, including free shipping once per month.
You can also buy sample packs in a range of styles, which offer a chance to try out specific types of whiskey. This is something I tried myself and it's a fun way to learn more about whiskey and the different types.
The idea won't suit everyone, of course, but Flavair is worth joining. Plus, the style works well if you're not an expert in whiskey. If that's the case, trying out many small samples is going to work much better than a large bottle every month.
The Whiskey Order
The Whiskey Order is a popular monthly subscription box that also offers samples rather than full bottles of whiskey. Each month has four or five different 30 ml bottles to try, along with a tasting mat and notes. There is also additional information on the company's site about the samples, letting you learn even more about their history.
The company is Australian and charges $10 shipping to the United States. With that shipping included, you'd be paying $69.95 AUD per month. At the time of this post, that converts to roughly $55. It's a high price to pay for a few whiskey samples but the service could work well if you're passionate about your whiskey.
What's more, The Whiskey Order tends to get good reviews, so many people do seem to enjoy it.
Tasting Collection
The Tasting Collection is an interesting company for getting sample versions of whiskey, which are sold as individual products. But, the company also has the Tasting Club, which is a subscription service. This offers six 25ml samples each month for 12 months, which look similar to test tubes. Signing up also gives members a gift box that can be used to store the whiskey.
The company itself is in the Netherlands, so the fees are in euros. Nevertheless, you can still order within the United States. The monthly cost for this subscription is €37.50 per month, which currently converts to around $45 USD. Because the box is a yearly commitment, you have to pay the full total up front, including any taxes and shipping.
For many people, the additional costs may not be worth it. Nevertheless, the club is an interesting alternative and the samples you receive are impressive.
Whisky Flavour
Whisky Flavour is a company in Portugal but it is another interesting option for whiskey tasters. In this case, there are multiple clubs on offer, which focus on the age of the whiskey. One of these is the Whisky Flavour 18 Years Club. This offers a tasting box with four miniature bottles of whiskey.
The price for this option is around $88 USD a month. That may seem expensive for four small bottles – but the cost is associated with the age of the whiskey. As the company points out, the club is a good way to try expensive whiskey that you couldn't afford otherwise. There are also similar services for 21 years and 30 years whiskey, although these are considerably more expensive.
Unfortunately, the whiskeys don't seem to come with tasting notes, so you don't get much insight into them. Even so, there are few realistic ways to try aged whiskey without breaking the bank, making this one worth considering.

One-Time "Crates" or "Boxes"
Man Crates Whiskey Appreciation Crate
For anyone who loves their whiskey, this Whiskey Appreciation Crate could be an entertaining way to go. The company does actually ship its items in crates, so they make fun gifts as well. This particular option has a personalized decanter and two personalized glasses, along with slate coasters, ice sphere molds and a drinking journal. There are also associated nibbles, including spiced peppercorn peanuts. The full selection costs $149.99, which isn't too bad for everything it includes.
Because you've got a decanter and glasses in here, this particular set is good as a one-off item, perhaps for someone just getting into their whiskey. And, why not? If you're going to be drinking whiskey regularly, it's worth going about it the right way.
Man Crates Personalized Whiskey Crate
This Personalized Whiskey Crate follows the same general theme as the previous example but is a cheaper product (costing $99.99). The main difference is the lack of a decanter. As such, this is a better choice for anyone who already has a decanter or doesn't plan to use one.
On a side note, both Man Crate options don't come with any alcohol. This means that you can ship them to more places without an issue. Plus, it's easy enough to pick up some whiskey (or a whiskey club membership) to go along with it.
The Tasting Collection
The Tasting Collection offers a chance to try out multiple types of whiskey, without having to sign up for a club membership. The company offers multiple whiskey tasting sets, ranging from around $40 to upwards of $350. Each set contains vials of whiskey presented in a gift box.
These allow you to test the whiskeys blind and learn more about them. There is also a tasting booklet included that shows you exactly what each vial contains. This is a particularly fun way to get involved with whiskey tasting and the 12 tube set could be a good place to start. Additionally, you might choose this type of idea before getting seriously involved in one of the whiskeys of the month clubs.
Spirited Gifts
Spirited Gifts has shown up multiple times on this list, simply because they specialize in alcohol-based gifts. This also means that you do actually get alcohol with the products, rather than just glassware and snacks. There are also many different sets of products on offer.
For example, the company's bourbon gift sets collection includes products with full bottles of bourbon. Many also come with related products, such as cigars or glasses. A similar pattern is true for the scotch gift sets. There are also bourbon gift baskets and scotch gift baskets that have other items included. Most of these contain one full-sized bottle of whiskey along with a dozen or so products, many of which are snacks of some type.
1-877-Sprits.com
The site 1-877-Spirits.com doesn't have the same large range that Spirited Gifts offers but it is another place to find whiskey gift boxes. The boxes on offer tend to be elegant and are often created around a theme.
For example, the Gentleman Jack American Whiskey Basket comes in a dark wooden box and includes components like coffee and cookies, along with the whiskey. Likewise, there is a Jack Daniel's Gift Basket that comes in a black basket along with chocolate, cookies and a hip flask. The selection ends up being most relevant if you're looking for something a little unique or unusual, rather than a typical gift basket.
Build A Basket
As you can probably guess, Build a Basket specifically focuses on gift baskets. But, they do have a range of bourbon and whiskey baskets that would work well for whiskey lovers. There is a wide selection to choose from, including some that have related items, like snacks, and others that rely on multiple whiskeys.
The Bro Basket
Another choice for a one-time box is the various products from The Bro Basket. The general themes here are the same as for other gift basket companies but there are also some high-quality items in the mix as well. Many of the options act as samplers, with multiple small bottles of whiskey. One example of that is The Ultimate Whiskey Sampler, which looks like a fun choice.
The company also allows you to build your own boxes and have them packaged and shipped. With this aspect, you could easily make a whiskey lovers kit for yourself or for anyone else.
Master Of Malt
The Master of Malt site is an impressive place to get whiskey from in general – but one of their most interesting options is their tasting sets. There are more than 50 different sets on the site, some for whiskey and some for other types of spirits. The pricing varies depending on what is specifically in the sets but this can be a perfect way to try out various types of whiskey.
The sets are also themed. For example, there is a Japanese Whiskey Tasting Set and an Irish Whiskey Set. It's also possible to build your own tasting set based on whiskeys that you're interested in on the site. This is the only place where I've seen this option and it is a particularly powerful one.
Many of the tasting sets are somewhere between $25 and $35, so they're fairly reasonable. The company is in England, so they have to be shipped, which adds onto the cost. Still, the tasting kits are relatively light, so the shipping fees aren't absurd.
Robb Vices Boxes
The boxes from Robb Vices aren't specifically about whiskey or even about alcohol but they are too good to ignore. Basically, the boxes act as collections of products that promote various passions/vices, including whiskey appreciation. For example, some boxes contain shot classes and American whiskey, while others have contained coffee and a French press or a Bluetooth speaker and sake.
The focus here is specifically on surprise. So, you have very little idea about what you're getting. The company may provide hints about one or two items or the general theme but you're mostly in the dark. It creates a fun experience and gets you trying items that you would never have considered otherwise.