We all know how expensive designer colognes can be, and honestly, sometimes buying a large bottle of cologne isn't always all that appealing. But the good news is there are monthly cologne subscription boxes that allow men to try a variety of new fragrances without breaking the bank.
Plus, since most cologne of the month clubs includes smaller travel-size bottles, you never have to worry that you will get bored of wearing the same fragrance. Best of all, most of the cologne of the month clubs are under $20 per box.
Many of the various cologne of the month companies carry top name brand colognes you can normally only get for premium pricing.
And it isn't just department store brands you will find here either, a few cologne subscriptions that offer artisan fragrances and nature-inspired fragrances.
In addition to having varying styles of fragrances, the clubs are also slightly different when it comes to price. Some of the cologne clubs offer discounts on prepaid memberships, and others offer a single flexible plan.
Moreover, with 8 cologne of the month clubs to choose from, it will be easy to find one that meets your needs. These clubs make excellent gifts for men, especially when combined with another male-focused subscription, like shaving gear or perhaps a fly subscription box.
Cologne of the Month Clubs
Scent Trunk
Scent Box
Debonair Scent
Olfactif
Scentfly
Scent Magic
Perfume.com
Scent Bird
Scent Trunk

Scent Trunk colognes are curated and created by various artists such as perfumers, musicians, painters, and digital artists. They are a unique company that offers even more unique fragrances. All of their perfumes are set to a calendar, so they align with the latest up-and-coming trends and fashion.
However, shoppers are not going to find your traditional department store brands at Scent Trunk; instead, the colognes are a complex combination of natural fragrances, like:
Moon Jasmine with notes of maracuya, bergamot, maqui, chirimoya, moon jasmine, black tea, vanilla, sandalwood, and musk
Black Frankincense with such scents as black frankincense, tulsi, dry musk, milky cloud, blue chamomile, and salt air
Pennyroyal with notes of pennyroyal, fresh cut trees, orange, carrot, peony, rose, chestnut, anise, labdanum, balsam fir, agar, and tobacco
And unlike many fragrance companies, Scent Trunk's fragrances are not all designated as men's or women's; many are considered universal.
The Scent Trunk offers four different collections:
Original Editions – Scent Trunk Classics
Discovery Palette – Originally developed by Sarah McCartney, Discovery Palette brings things back to the basics
DIY Bespoke – Fragrances that can be worn with others or alone
Indie Spotlight – Broken down by season
Men ready to try Scent Trunk may consider signing up for their cologne subscription box to receive an array of different fragrances.
Each month you will receive a unique fragrance in a 5 ml travel atomizer, allowing you to try the fragrance at an affordable cost before purchasing the full-size option. The Scent Trunk subscription box costs $15 each month and is billed the first of the month and shipped the next business day.
Scent Box

Scent Box is a fragrance of the month company offering more than 850 different perfumes and colognes. The Scent Box subscription is a flexible plan that allows members to choose new scents each month and cancel anytime. Plus, unlike many companies, Scent Box allows for free exchanges.
Each month members receive a 30-day supply of their cologne of choice. The selected fragrance arrives in a 0.27 oz atomizer case. The various colognes available are similar to ones found in a department store, including expensive premium colognes.
There are 2 different subscription options:
Standard – Choose 1 scent each month for $14.95 per box

Includes designer fragrances from more than 575 options
Common fragrance options include 212 Men by Carolina Herrera, Azzaroby Loris Azzaro, and John Varvatos Star USA by John Varvatos

Premium – Choose 1 scent each month for $19.95 per box

Includes premium fragrances from more than 850 options, 275 are premium brands.
Standard fragrance options include Armani Code Colonia by Giorgio Armani, Prada Luna Rossa Sport by Prada, and Tiffany & Love For Him by Tiffany & Co
In addition to fragrances, you can also select candles, muscle soaks, CBD body cream, or bath bombs.
Debonair Scent

Debonair Scent is a "cologne discovery service." They offer full-size bottles of cologne for a la carte sale and cologne subscription boxes that allow members to try new cologne each month before investing in a standard-sized bottle.
When you first sign up with Debonair, you will first fill out their questionnaire so that the cologne chosen for your every month matches the scent profile that fits you best. There are 4 different Debonair Scent memberships available:
Month-to-month for $15
3-month prepay for $40
6-month prepay for $75
12-month prepay for $150
Each month a cologne expert will select 3 unique fragrances to include in your cologne subscription box. The box Debonair Box contains 3x 3mL bottles of cologne. All of the colognes included in the club are top-name brands that you can purchase from their online store. In addition to the 3 sample-sized cologne bottles, all members receive free shipping and a $15 shop credit. The $15 credit can only be used that month and does not roll into the next month.
Some of the various brands you might find in your cologne subscription box include Giorgio Armani, Dolce & Gabbana, Diptyque, Gucci, Azzaro, and Paco Rabanne.
Olfactif

Tara Swords founded Olfactif in 2014. Swords' goal was to connect people with artisan scents that differed from the mainstream department store colognes. Later in 2018, Olfactif changed hands, and Danielle Fleming took over the business. Today, the company creates fragrances based on various themes bringing new and unique scents to the cologne world.
Over the years since Ofactif has opened, it has gained significant recognition with various fashion media such as Allure, Elle, InStyle, Racked, Bazaar, Refinery29, Glamour, and Self.
Those interested in exploring new artisan colognes will enjoy the Olfactif subscription box. There are 3 subscription box variations:
Except for the Deluxe box, each month, the recipient will receive 3 new sample-size fragrances. The Deluxe box contains 6 sample fragrances.
In addition to the samples, each member will receive discounts on future purchases:
20% off standard size bottles of featured scents
10% off all other full-size bottles of cologne
10% off all a la carte samples
You can choose to pay:
Month-to-month for $38 per month
3-month prepay for $57 ($19 per month)
6-month prepay for $108 ($18 per month)
12-month prepay for $198 ($16.50 per month)
Scentfly

Scentfly is the ideal cologne subscription box for men who want to try various top brand name colognes without spending a bundle.
The Scentfly collection has more than 50 premium colognes brands available. As you browse the many colognes found on their website, you can choose to purchase standard-size bottles or add them to your Scent Lists to be included in your Scentfly Subscription Box.
The sample size colognes included in your cologne subscription contains enough to last up to 30 days. There are 2 different scent subscription boxes to choose from:
Scent Discovery – With this plan, you will receive colognes hand-selected for you – $20 per month
Premium Brands – With this plan, you will select which samples you want them to send to you – $30 per month
Additionally, there are 14 color cases you can choose from when you sign up. The case arrives with your first shipment with all future boxes containing scent refills. However, if you select a quarterly box, you will receive a new case each time.
Scent Magic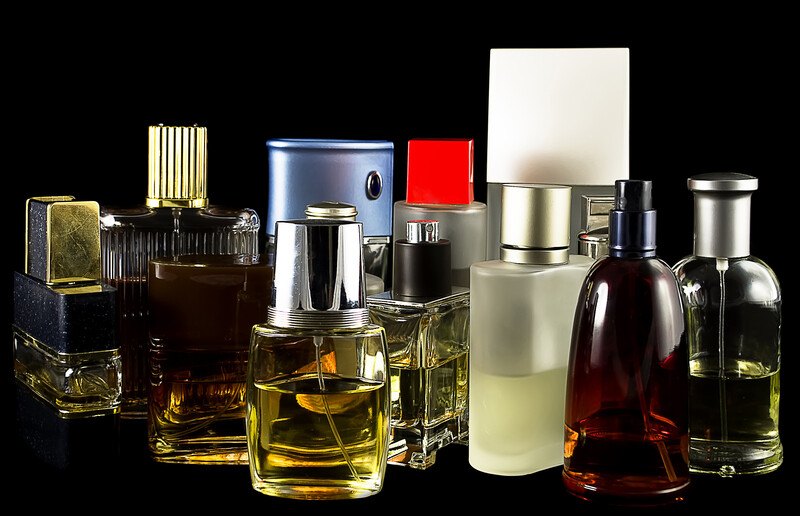 Scent Magic is a subscription box company that specializes in designer cologne. They carry more than 500 fragrances from designers all over the world. Scent Magic offers a scent of the month club for both men and women.
The cologne subscription is just $14.95 per month and includes free shipping. It is a flexible plan that can be canceled or paused anytime. Each month your cologne box will arrive with a 30-day supply of your preselected cologne. Plus, the first shipment includes a free travel case.
Unlike many other subscriptions, Scent Magic allows you to choose which fragrances you want to be included in your cologne club. Some of the brands you can find at Scent Magic are Calvin Klein, Cartier, Hugo Boss, and more.
And if you feel like changing things up or sharing, you can always select a women's or unisex fragrance. In the event you forget to order your next month's cologne, Scent Magic will choose a cologne similar to the one you selected the month before.
Cologne boxes go out twice a month, so depending on when you place your first order, it will either go out mid-month or at the end of the month.
Perfume.com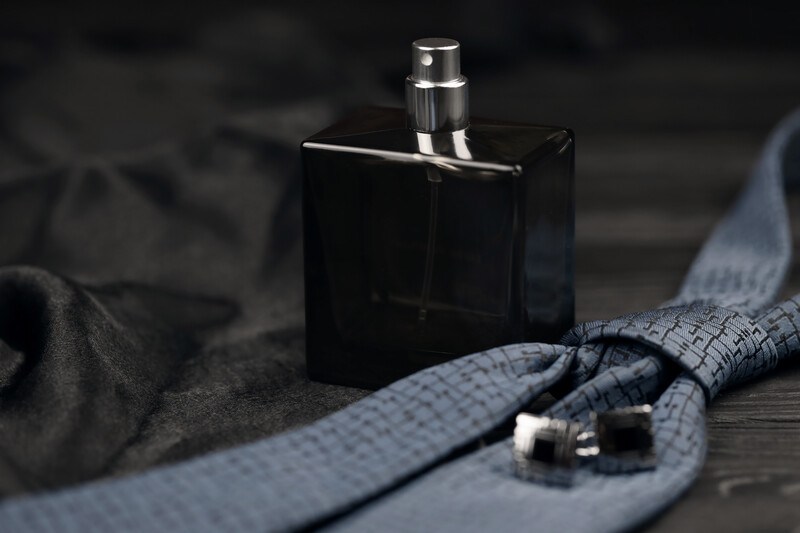 Perfume.com is a cologne subscription company that offers top brand names at a reasonable price. Perfume.com has both men's and women's fragrance options for just $9.95 per month.
The Perfume.com box includes a 0.27-ounce trial spray cologne, enough for 120 sprays. After setting up an account, you can choose which colognes you want to get or opt for the curators to select for you. You can pick as many fragrances as you want or go back in and pick a new one each month.
Some of the brands you will get to choose from include Versace, Guy Laroche, Burberry, and Jimmy Choo.
Plus, you will receive a travel case with your first order, which is available in 7 different colors.
Scent Bird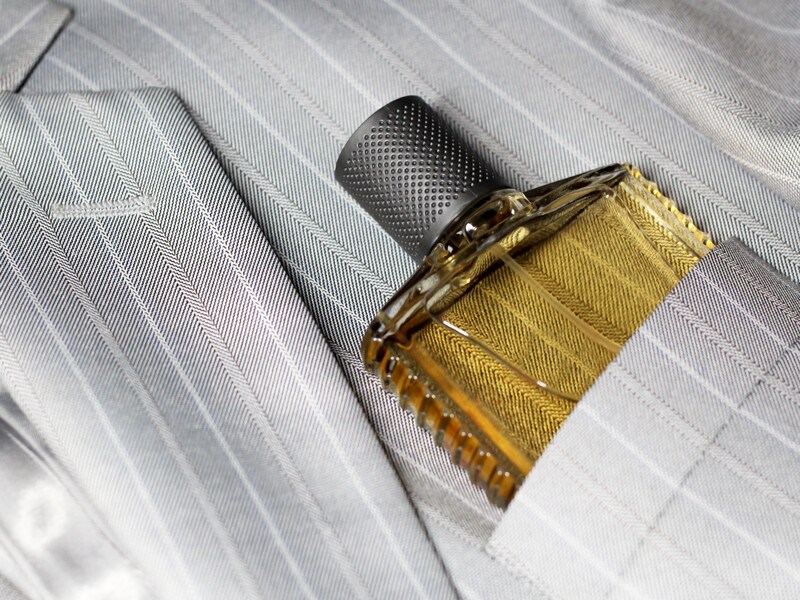 Mariya Nurislamova, Sergei Gusev, and Andrei Rebrov founded Scent Bird because they were tired of buying spendy fragrances that later did nothing more than collect dust. However, after venting their frustrations with each other, they knew they could not be the only ones feeling this way about high-end fragrances.
After a bit of collaboration, the friends launched Scent Bird, which let guests try new colognes at a reasonable price.
Scent Bird is much more than the average online cologne shop; they also offer Tru Scent Recommender service, which helps men find the perfect cologne for them.
Tru Scent Recommender lets customers select various colognes based on individual preferences. Plus, members have the option to update their fragrance profile at any time.
Once you have set up your Scent Bird account, you have the option of selecting various fragrances you want to be included in your cologne of the month club. The membership is flexible and only costs $15.95, though you will receive a discounted price on the first box.
Each month recipients will receive an 8 mL spray containing their preselected fragrance. And with the first shipment, Scent Bird will also send a fragrance case, perfect for travel.
Some of the brands you can find at Scent Bird include DKNY, Michael Kors, Acqua di Parma, and BVLGARI.