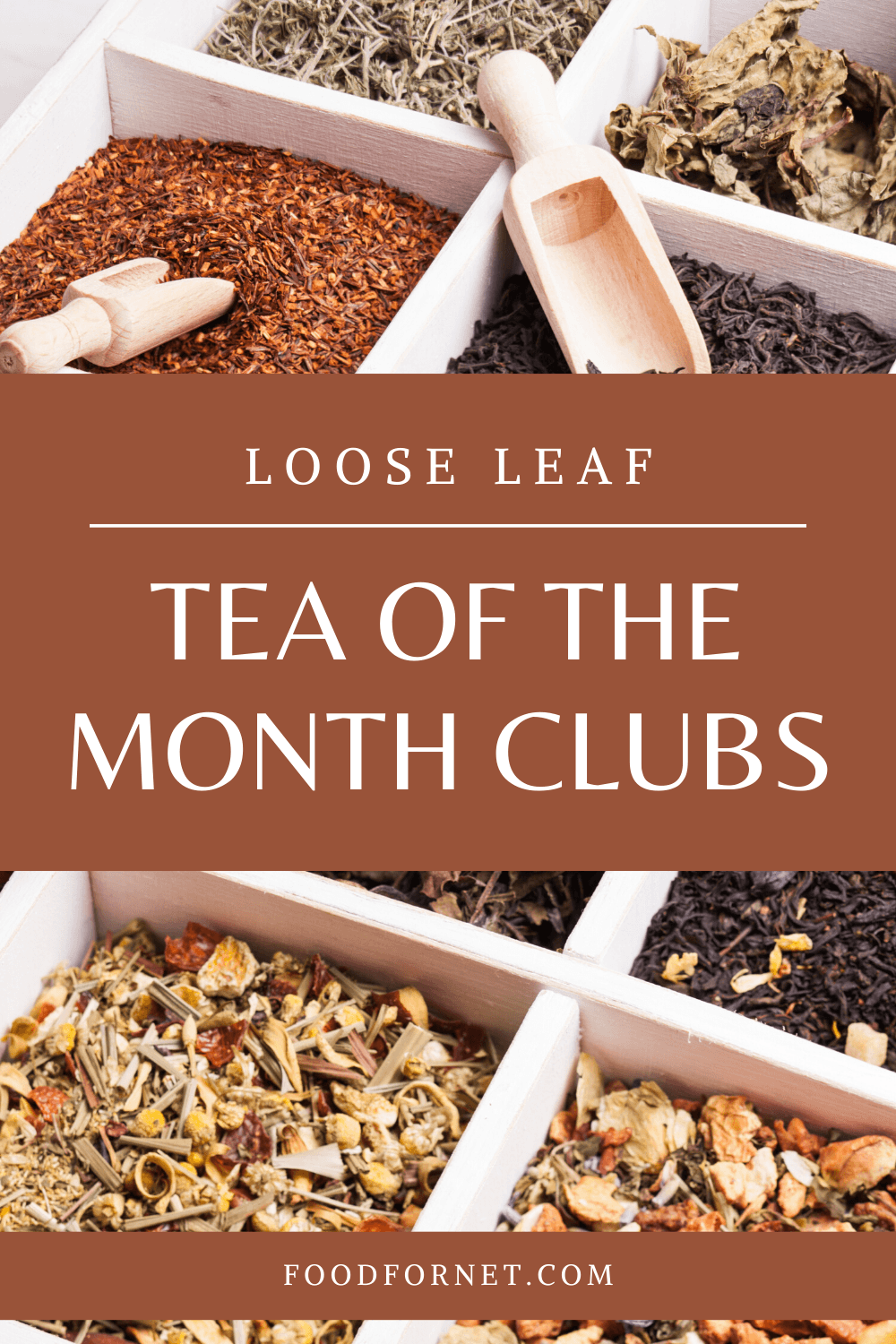 The loose leaf tea of the month clubs featured in this list give you the chance to regularly enjoy high-quality tea, without needing to scour stores to find it. The clubs also provide a way to enjoy the rich history of tea and all that it has to offer.
It is widely believed that tea originated in China, for medicinal purposes, around 2700 BCE. But it wasn't until the 3rd century that tea became the main staple of daily life.
The first written records of tea farming, harvesting, producing, steeping, and drinking occurred around 350 CE. Finally, China introduced tea to Japan, and during the 13th century, Japan began to cultivate it for themselves.
In 1810, tea came to Taiwan, after which it didn't take long until it was spreading globally. By 1876 tea had made its way England, who brought it to India and Sri Lanka.
London soon became a hub for the tea trade, exporting to countries all over the world. And tea growing and production expanded to reach non-Asian continents such as Africa, South America, and Australia.
Originally all tea was made from plants originating from China, but over time plants from Assam were used to produce tea.
Today, the two primary plants that produce tea are the small-leaved plant from China and the larger leafed plant. There are several hybrids of these two plants, plus the leaves can be fermented or left unfermented for making tea.
Many teas are classified by where they originated either by country or region within the country.
Additionally, teas are grouped based on the leaf size, so some of the categories you may see are flowery pekoe (FP), orange pekoe (OP), pekoe (P), pekoe souchong (PS), and souchong (S).
There are also Broken grades like broken orange pekoe (BOP) and broken pekoe (BP). Though it would be easy to assume broken grades might be sub-par, that is not true at all.
Broken grades often come from the smaller younger shoots that tend to be more tender. Whereas, the whole large leaf teas are more mature and maybe tougher in texture.
However, if you are signing up for a loose leaf tea of the month subscription, likely, you are at least passing familiar with the different grades and classifications.
The various tea clubs listed below vary in prices and subscription options, but one thing is always the same, the recipient of the tea of the month club will receive high-quality premium teas in each shipment.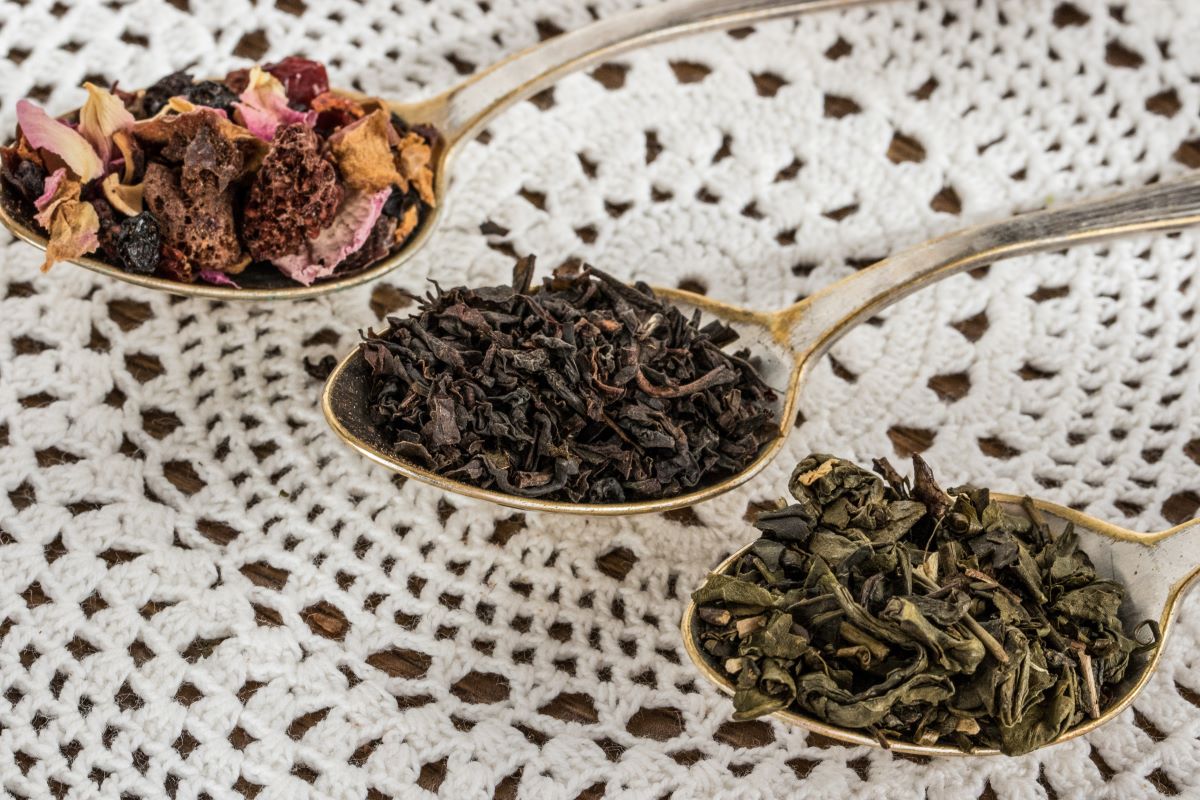 Loose Leaf Tea of the Month Clubs
Plum Deluxe
Sips By
Piper and Leaf
Simplicity Teas
Simple Loose Leaf
The Tea Spot
The Tea Club
Amoda
Savoy Tea Co.
Silver Tips
Plum Deluxe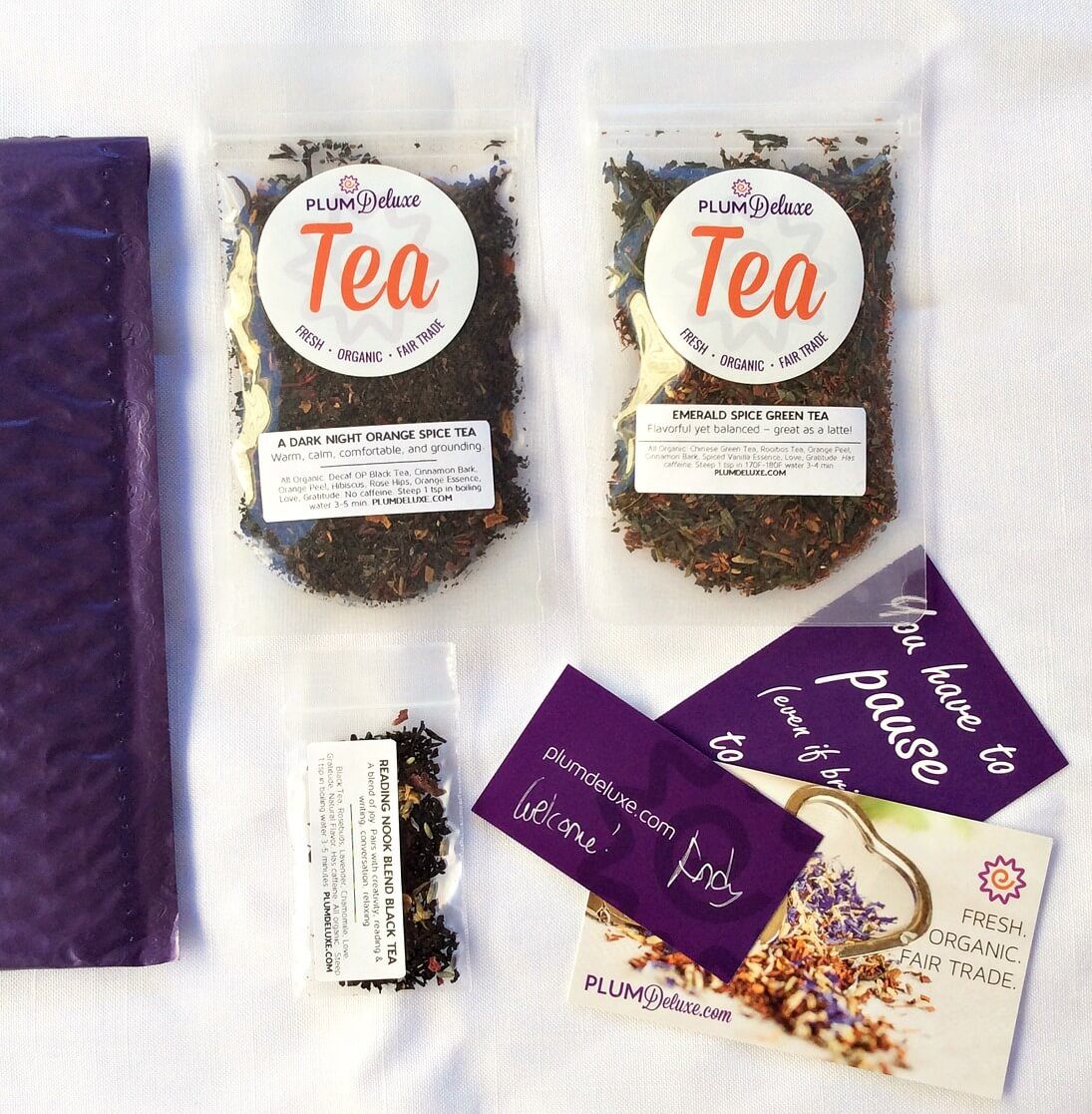 Plum Deluxe was founded in Portland, Oregon by Andy Hayes, who is also the chief tea blender. Hayes prides himself on coming up with unique, high-quality tea blends.
The blends Hayes has created are inspired by flavors from around the world. The overall process is not done in a lab. Instead, it is a trial, test, and repeat process until the ultimate tea blend is realized.
Each tea club membership includes:
1 oz exclusive seasonal tea made specifically for club members
A sample pouch of tea from the main shop
Brewing instructions to ensure optimal flavor
Tea pairings and recipes
A community of tea enthusiasts just like you
Free shipping
Members-only discounts and specials
No contracts
Plus, when you join, you receive a 20% coupon and free shipping on purchases from their online store.
The first month of tea is just $5, future teas are $10 per month and are charged quarterly.
There are two different tea of the month clubs, the first is a mix of caffeine and herbal teas, but most of the teas are caffeinated. The other tea club is decaffeinated teas only.
Sips By


Sips By is more than just an online tea store. This female-founded and led company specializes in bringing tea lovers together with each other as well as with new and delicious teas.
Sips By works with over 150 different tea makers from around the world to bring you unique taste experiences.
When you first sign into Sips By, you will be asked to create your profile. Your tea journey will begin with a series of question like:
Caffeinated or decaffeinated?
Bagged or loose?
Preferred flavor profiles?
Preferred tea varieties (like black, green, herbal, etc.)?
Brewing style?
Frequency in which you drink tea?
Any allergies?
After creating your account, you can choose your club preferences. The different subscriptions are based on the length of membership. Your choices include:
1 Month: $15
3 Months: $45
6 Months: $84
12 Months: $165
The monthly tea subscription boxes include 4 different types of teas based on your preferences. Each box contains enough tea to make at least 15 cups of tea.
The teas are chosen personally for you based on your tea profile.
In addition to the tea, you will also receive:
Reusable and biodegradable filters if needed
Steeping instructions and tasting notes for the current month's teas
Exclusive offers extended to members only
Access to Sips By Steep Society page where you can connect with other tea devotees
Piper and Leaf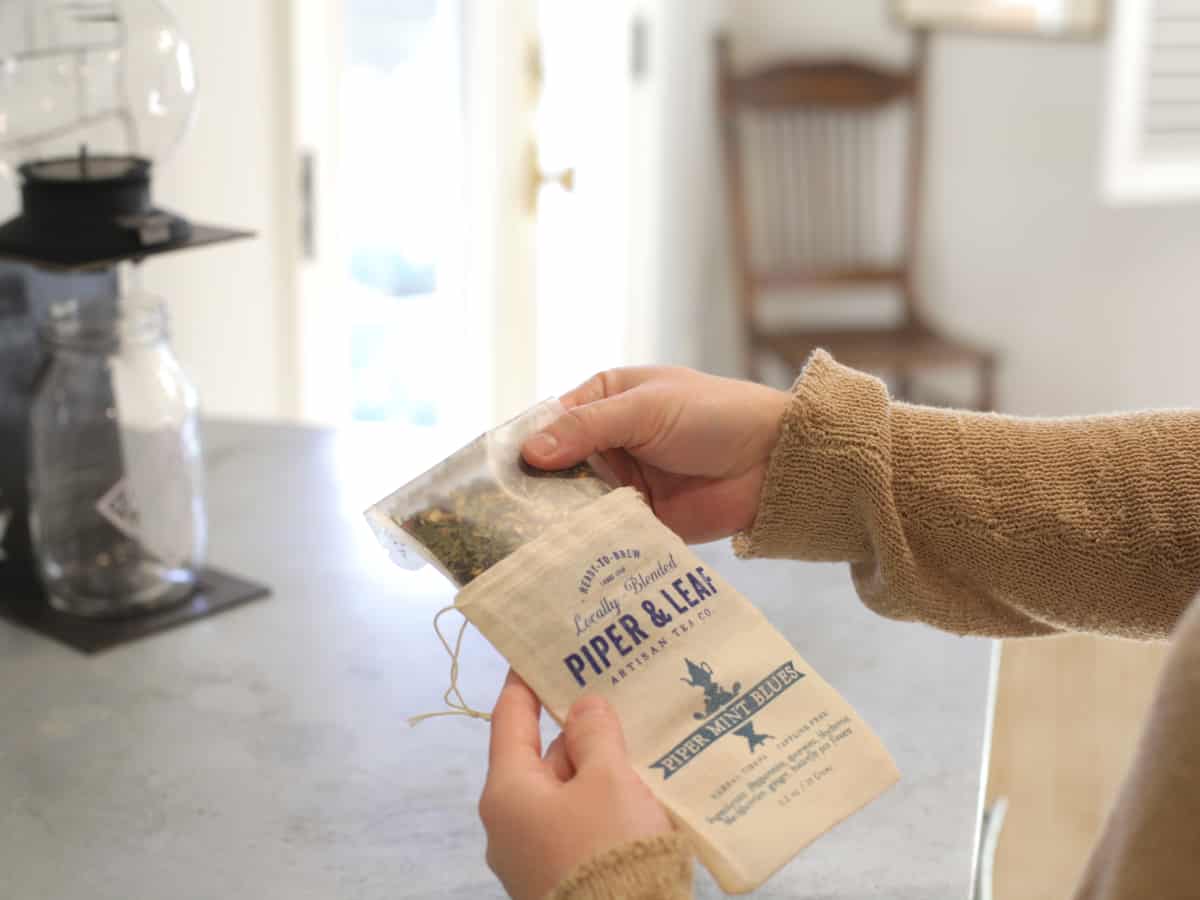 Piper and Leaf's founders are a group of three siblings and Caleb, who married into the family. The company started in Huntsville and they currently sell their teas both online as well as at several shops in the southeast.
The company first started around 2013 at a local farmer's market, but soon gained momentum and started creating more blended tea flavors.
Piper and Leaf's teas are created with as many local ingredients as possible, blending flavors from gardens, farms, forests, and even the briar patch.
Piper and Leaf offer a variety of tea flavors such as:
Healing Honeysuckle
Front Porch Special
Sweet Pie Chai
Briar Patch Brew
Summertime Chai
Pumpkin Moonshine
Caramel Apple Pie
Springdrop Spritzer
Their monthly tea subscription comes in two main category options:
Tea Lover's Subscription – Loose Leaf Tea – Teas you may receive include:

Lemon Berry Blush
Sassafras Strawberry
Monks Meditation
Capri Cream
Old Fashioned Birthday Cake
Summertime Chai
Chocola-Tea

Easy Tea Subscription – Sachet Tea Bags (for those who prefer tea bags, there are many other tea clubs to consider) – Teas you may receive include:

Springdrop Spritzer
Caramel Apple Pie
Pumpkin Moonshine
Trailblazer Blend
Mistletoe Grove
Cherry Christmas
Each club has the option of all teas, which include both caffeinated and herbal or just herbal teas (decaffeinated). Both provide a surprising blend each month.
Simplicity Teas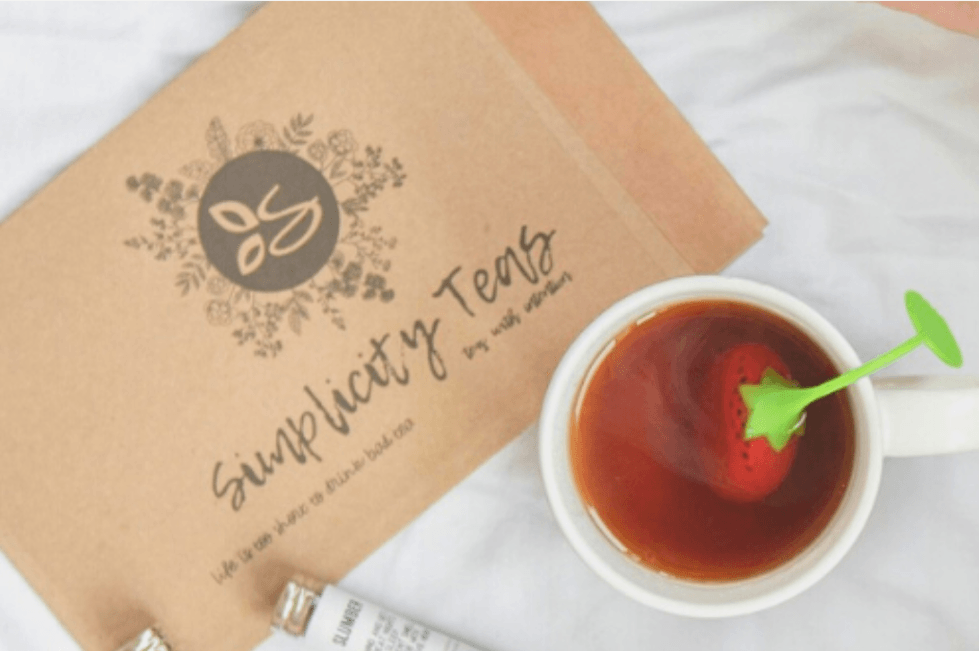 Simplicity Teas specialize in healing and wellness teas. Their different artisan blends are uniquely created to promote better health by promoting positive digestive health, decreasing stress, providing an energy boost, and helping to purify the body.
There are also evening and bedtime teas to help people to wind down from the day.
And though the teas are designed with your health in mind, the tea curators have not forgotten the importance of a good tasting tea. So, not only will you get you healing teas, but they will taste great too.
When you sign up for your subscription, you will receive your package of specially crafted loose leaf artisan tea each month. Each month's teas will contain teas from some of the following categories:
Digestive health
Pick me up
Evening tea
The different subscriptions available are:
Mini. 2 teas for $9 per month. Teas come in either a bag or a vial. The initial shipment includes a reusable infuser.
Teas Lover. 4 teas for $20 per month. The subscription contains a combination of bags and vials, with enough tea to make 30 to 40+ cups each month. The initial shipment includes a reusable infuser.
Healing Hemp. 2 teas for $32 per month. This subscription offers a bag and a vial of broadspectrum hemp tea each month. This tea does not contain THC (on a side note, there are other weed or hemp subscription boxes that you can).
Simple Loose Leaf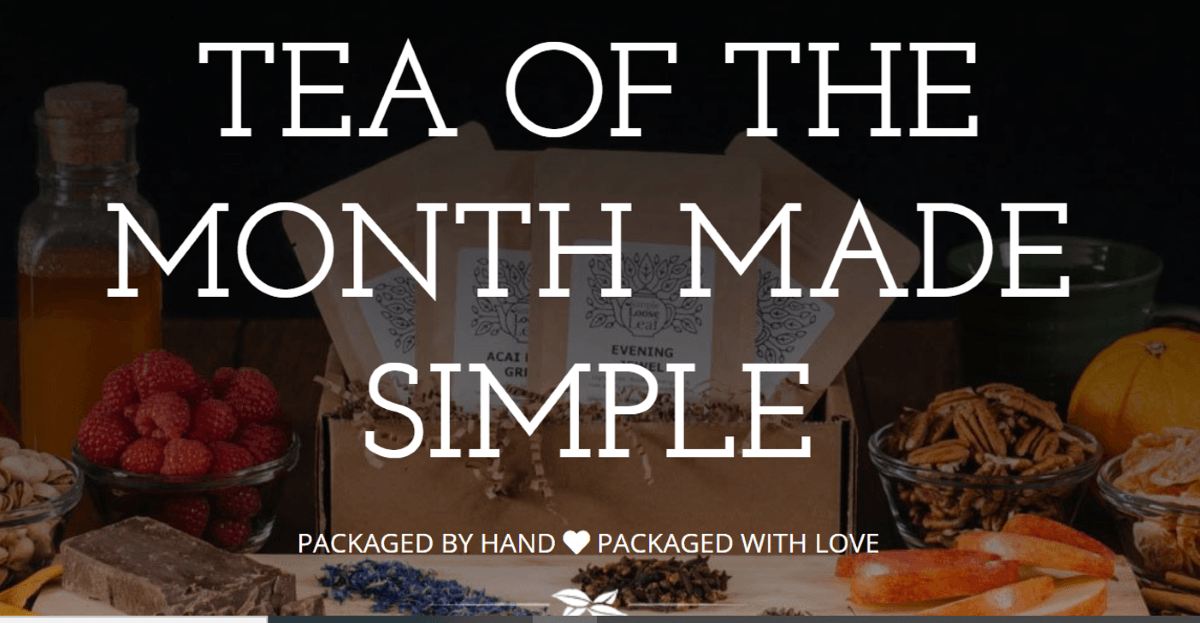 Simple Loose Leaf is a family run business, owned by three siblings, based in Arkansas. Simple Loose Leaf offers a variety of individual teas such as:
Blue Lady Grey Tea
Genmaicha Tea
Acai Berry Green Tea
Moroccan Mint Tea
Rose Grey Tea
Midnight Rose Tea
Honeyed Black Tea
Lavender Raspberry Herbal Tea
Blood Orange Tea
Aloha Herbal Tea
Vedic Tea
In addition to the individual teas, they offer four different subscription boxes.
Sampler Tea Box. 4 Teas – black, green, herbal, and seasonal
Herbal Tea Box. 4 Caffeine-free teas – rooibos, honeybush, herbal-based tisanes, and fruit-based tisanes.
Black Tea Box. 4 Black teas or 3 black teas and an alternative tea black tea drinkers will enjoy
Green Tea Box. 4 Green loose leaf teas or 3 green teas and another tea similar to a green tea flavor profile
Each subscription includes 10 oz of 4 premium teas, 4 reusable linen tea liners, and information regarding that month's tea selection, including tasting notes.
The boxes can be delivered monthly, bi-monthly or quarterly.
As for pricing, a 1-month membership costs $10, a 3-month membership costs $30, and a 6-month membership costs $57. Shipping is not included in the prices of the tea.
The Tea Spot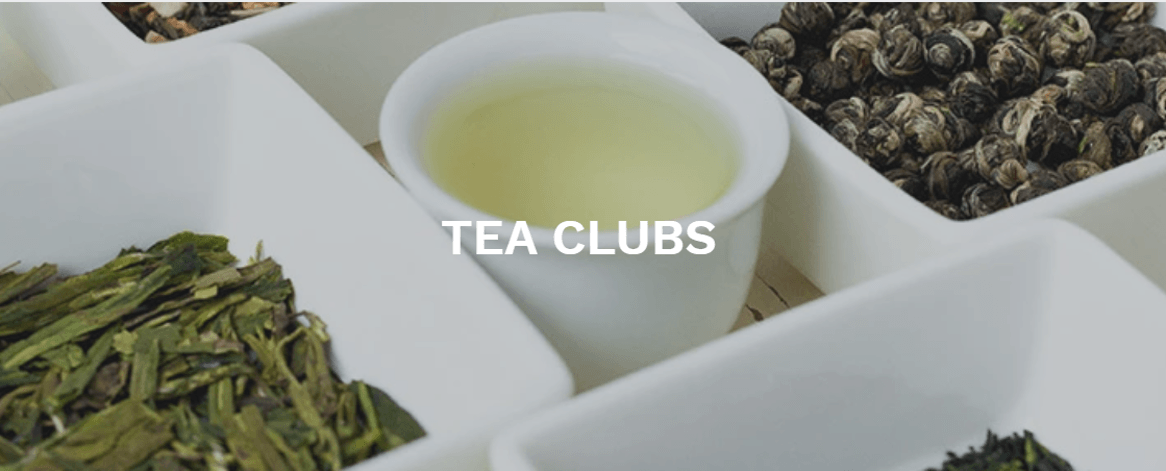 The Tea Spot, founded by Maria Uspenski, in 2004, was created after Maria survived cancer with the aid of tea. Maria is not only the owner of the Tea Spot, but she is also the author of Cancer Hates Tea.
Maria donates 10% of all profits to aid cancer survivors and wellness groups of people with cancer.
Not only does Tea Spot have tea, but Maria also invented different Steepware®. Steepware® is designed to help tea drinkers enjoy loose leaf tea easier, especially when on the go.
The Tea Spot has a multitude of teas to try. They are grouped into four different categories, although many of the teas overlap in these groups:
Loose Leaf
Pyramid Sachet
Function
Flavor
The Tea Spot has 3 different areas that they want information about, and each requires a selection to best create a personal tea profile for you.
Type: Any, black, green, herbal, hibiscus, mint, organic, rooibos.
Function: Any, antioxidants, breakfast, cold brewing, dessert, fitness, heart healthy, high energy, hydration, iced teas, sleepy teas, spa & wellness, throat soothing.
Caffeine: Any, decaf, medium, high.
Shipments arrive quarterly and are chosen based upon season. Plus, the first shipment will include a stainless steel diffuser.
The Tea Club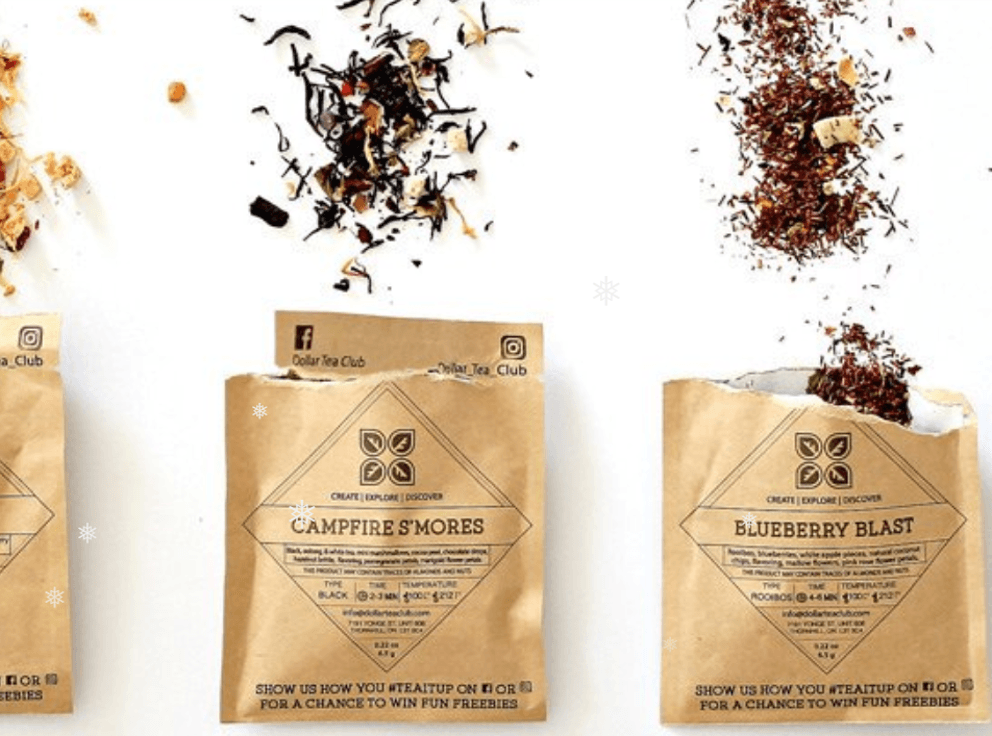 The Tea Club has subscriptions starting as low as $1. The Tea Club sources their teas ethically, ensuring their teas are coming from farms where people are fairly compensated for their hard work.
The Tea Club's teas are sourced from all over the world, ensuring you receive premium clean teas. The teas may come in a variety of flavors, but you can always trust that the flavors are natural and never artificial.
You can choose to purchase teas individually or join one of their three different tea of the month clubs.
The Explorer (aka Dollar Tea of the Month Club) – $1

Samples of 3 different blends
2 to 3 cups per blend

The Sensei – Starts at $12.70 per month

1 to 50 g pouch of tea (20 to 25 cups)
3 different monthly samples (6 to 8 Cups)
3 Honey Stix
10 disposable filters
Free infuser with the first shipment

The Sommelier – Starts at $9 per month

Amount of tea is dependent on the plan you choose
Monthly Samples
Tea filters and infuser for the first shipment
Amoda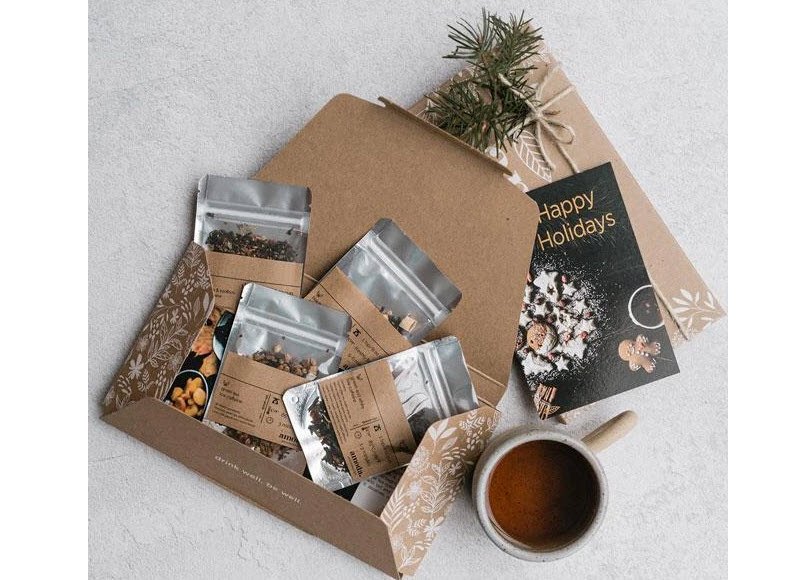 The Amoda Monthly Box is a fantastic choice is you want to experience a variety of different teas. The box focuses on premium small-batch teas, which are all vegan, sugar-free and contain no artificial flavors.
There are 2 boxes to choose from: The Original Monthly Tea Box and The Low Caff. The first box aims to have a variety of caffeine levels, while the second includes a combination of low caffeine teas and caffeine-free teas.
Each box costs $20 per month and that price includes shipping.
The boxes contain 4 teas, with around 3 to 5 cups of each tea. Tasting notes and steeping guidelines are included, along with biodegradable tea filters.
Savoy Tea Co.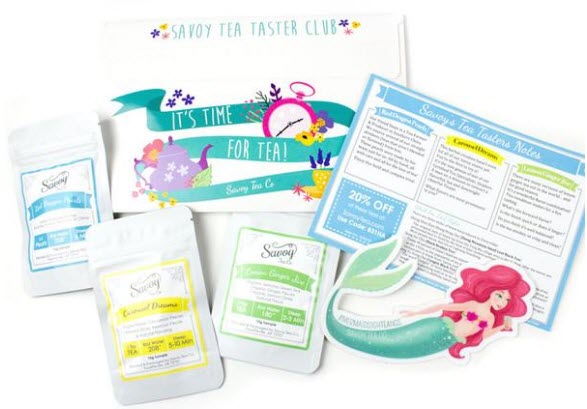 Savoy Tea Co. focuses on all things tea. They even have tea candles and tea syrups, just to be different.
Their Tea Tasters Club offers an interesting delve into the world of tea. Membership costs just $12.95 per month.
The monthly box includes 3 unique teas, with about 3 to 4 cups of tea per type. Some of these are 'top secret', which may mean that they cannot be purchased from the Savoy site.
Tasting notes are included with the box, along with a sticker. The visual style of the box is fun and could be perfect for non-serious tea drinkers.
Tea Runners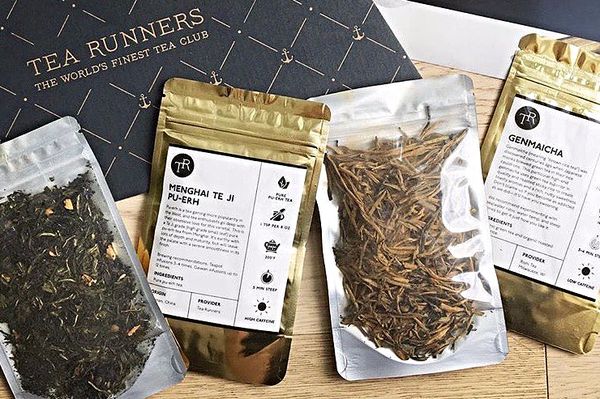 Tea Runners knows their stuff when it comes to tea. Their online store sells a wide range of different types of tea, along with related accessories.
Their Tea of the Month club is just as interesting and there are four different versions to choose from.
Original Box ($25 per month when paid month-to-month). A variety of different teas, including pure teas, blended/flavored teas and herbal teas.
Pure Tea Box ($30 per month, when paid month-to-month). Black, green, white tea and the like, no blends, flavored teas or herbal teas.
All Black Tea Box ($25 per month when paid month-to-month). Just black teas, including pure black teas, flavored and blended.
Herbal Tea Box ($25 per month when paid month-to-month). Caffeine-free herbal teas only.
Members can receive a box every month, every second month, or every 3 months.