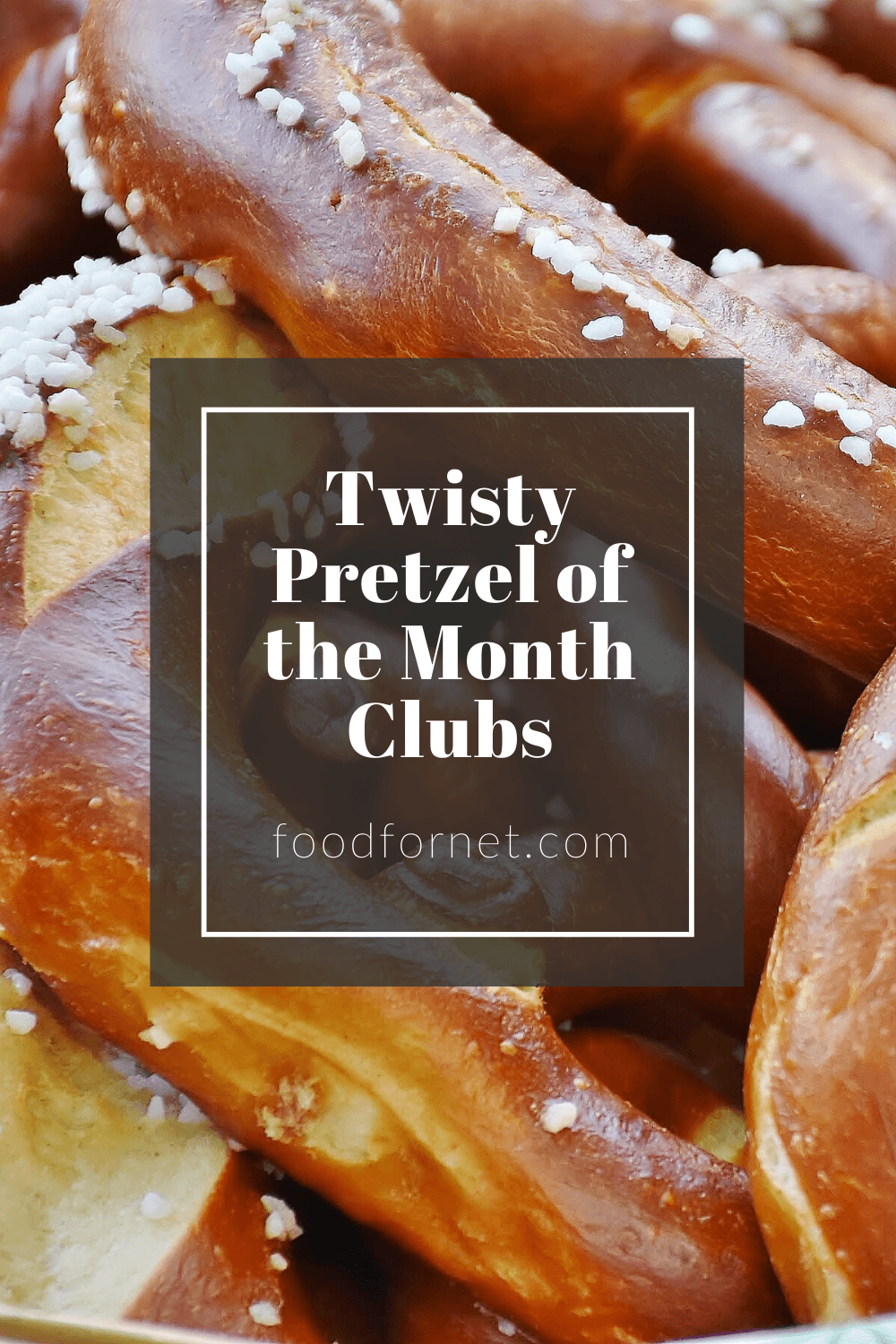 Pretzels come in various styles, which makes pretzel of the month clubs particularly appealing. When else can you have delicious pretzels delivered straight to your door?
The history of pretzels dates back to the early Catholic church when the time of Lent meant that meat, dairy, and eggs were banned. Pretzels helped to allow people to still enjoy soft, warm bread during the weeks of Lent because they created using just flour, water, and salt.
Though there is some debate on the initial naming of the pretzel, some believe it came from the Latin word "bracellae," meaning little arms, later evolving in the German language to "bretzel." And others think they were initially called "pretiolas," a name given by the early monks meaning little rewards.
Pretzels not only had a few different names but also came to represent and symbolize different things throughout history. For example:
During the middle ages, pretzels took on the symbol of luck, spiritual fulfillment, and prosperity. Because of this, they frequently were handed out to the poor.
In 1510, they were the reason that monks in Vienna heard the Turks tunnel invasion and were able to get help to thwart the attack. Later, as a form of gratitude, the Austrian emperor granted the pretzel bakers a coat of arms.
The 17th century made pretzels the symbol of undying love.
Not only do pretzels have a fun history, but they continue to be a popular tasty treat that has evolved into several delicious forms such as:
Hard pretzels, minis, sticks, or rods found in the snack aisle
Sourdough pretzels
Warm and soft pretzels found in malls across America
Pretzels dipped in chocolate for a sweet and salty treat
A variety of flavors
Whichever happens, to be your favorite, there is sure to be a pretzel of the month club that will satisfy any craving. And, if you have a pretzel enthusiast in your life, a pretzel subscription box is the ideal gift.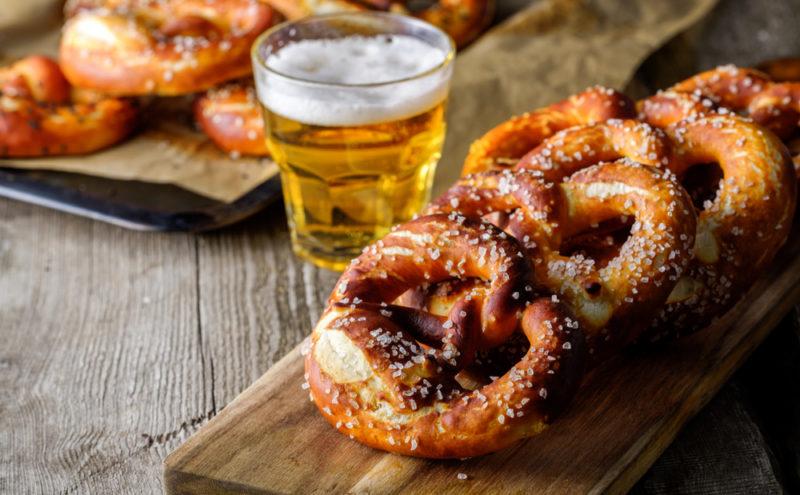 Pretzel of the Month Clubs
OMG Pretzels
Martin's Handmade Pretzels
The Brittle Box Candy Co.
The Pretzel Co
Funky Chunky
Gift Box
Eastern Standard Provisions co.
Milwaukee Pretzel Company
OMG! Pretzels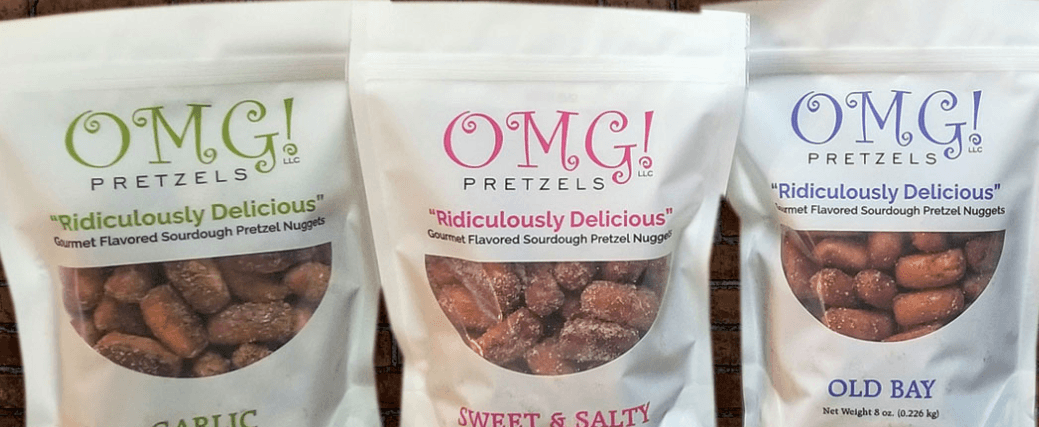 OMG! Pretzels, located in Plymouth Meeting, Pennsylvania, in 2014, started in the kitchen of Lynn Kriebel. It got its name from people's initial reaction of "Oh My Goodness" when people try their pretzels.
Kriebel first sold the pretzels, at Ana's Corner Store. And by 2017, OMG! Pretzels moved their production from Lynn's kitchen to a local church's kitchen to support the increase in production.
However, over the years, OMG! Pretzels expanded quickly and today they are found not just online, but also in markets throughout the east coast and parts of Texas.
Not only did OMG! Pretzels grow in the retail area, but also gained local media recognition and received multiple awards from PA Eats, 2019 Happening List, the Montgomery County Chamber of Commerce, and the Specialty Food Association.
OMG! Pretzels offers five flavors: Cheddar Jalapeno, Old Bay, Sweet & Salty, Garlic, and Sweet & Spicy.
You can choose to buy individual bags online for $8.99 each. Or, if you already know which ones are your favorites, they also offer a subscription club. Each membership includes three 8-oz bags of pretzels. You can choose the three different flavors you will receive each month.
The subscription club is a month to month club and can be edited at any time to change quantity or flavors. Each month you are charged $26.97, which includes the cost of shipping.
Martin's Handmade Pretzels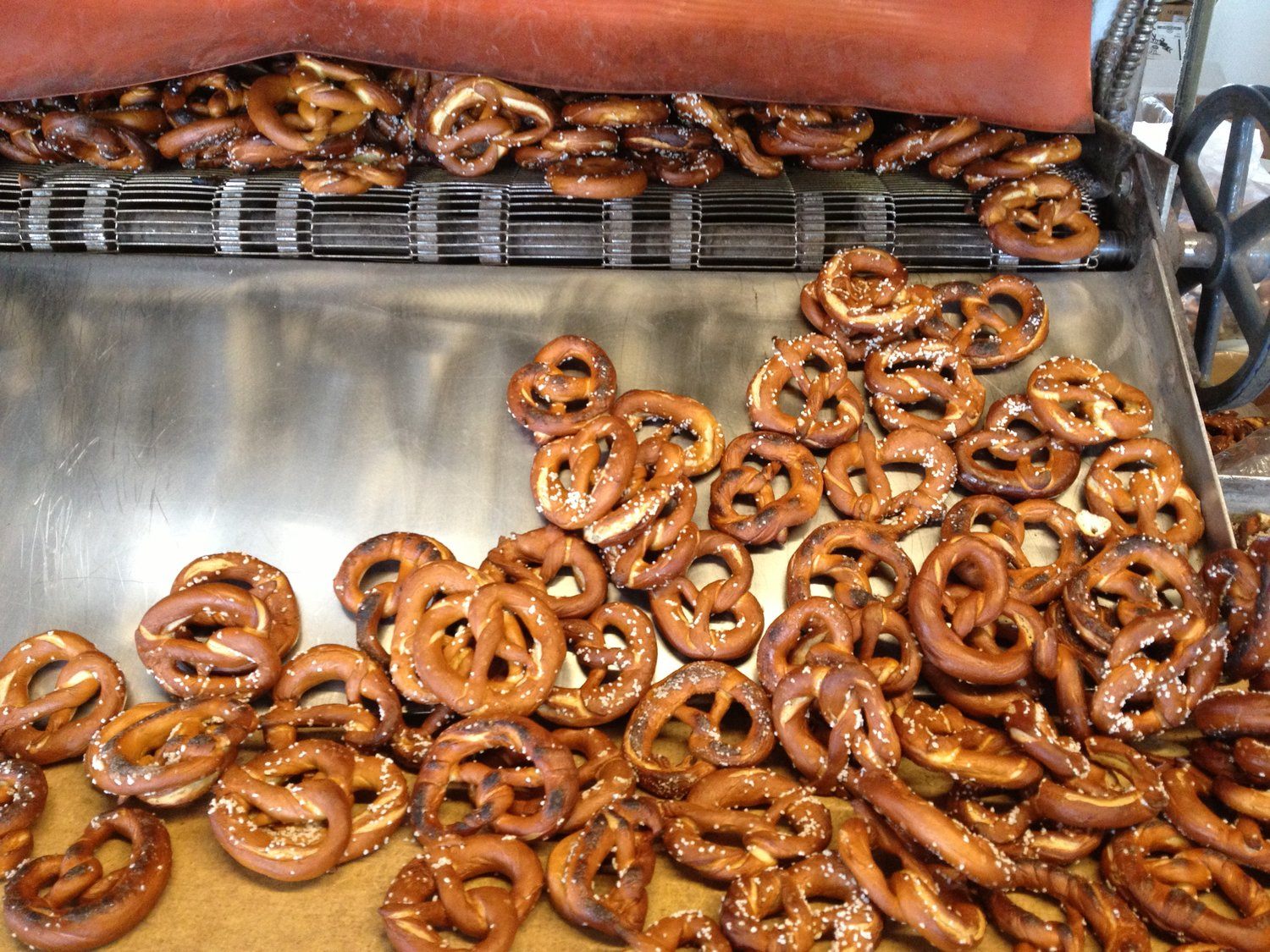 Martin's Handmade Pretzels, founded in 1935 during the Great Depression, is still going strong today. These artisan slow-made pretzels are one of the few types of hard pretzels that still being handmade.
These amazingly delicious pretzels are hand-rolled and twisted, then boiled, salted, baked, and finally shipped all over the country. You can find their pretzels at two of New York farmer's markets, the Union Square Green Market and the 79th Street Greenmarket.
There are six primary pretzel varieties:
Extra salty
Classic
Whole wheat
Extra dark
Unsalted hearth
Flavored nuggets. Flavors include buffalo, cheddar cheese, hickory smoke, honey mustard & onion, and ranch.
They also offer their pretzels in gift buckets (17-individually wrapped pretzels) and gift tins (11-individually wrapped pretzels). And for the pretzel lovers who are looking for a regular supply of Matin's Handmade Pretzels, there offer various subscription options:
Gift Bucket Subscription for $32/month. This subscription includes 3 pounds of pretzels, in a Red Gift bucket filled with pretzel 4-packs
Gift Tin Subscription for $25/month. This subscription includes 1.75 pounds of pretzels, in a Red Gift Tin filled with pretzel 4-packs
Any of the above flavored regular sized pretzels

30 – 2.75 oz packages $40
17 – 2.75 oz packages $25

A 12-pack of Flavored Nuggets for $40. You choose the flavors.
All subscriptions are month to month and come with free shipping. You can cancel or change your subscription anytime.
The Brittle Box Candy Co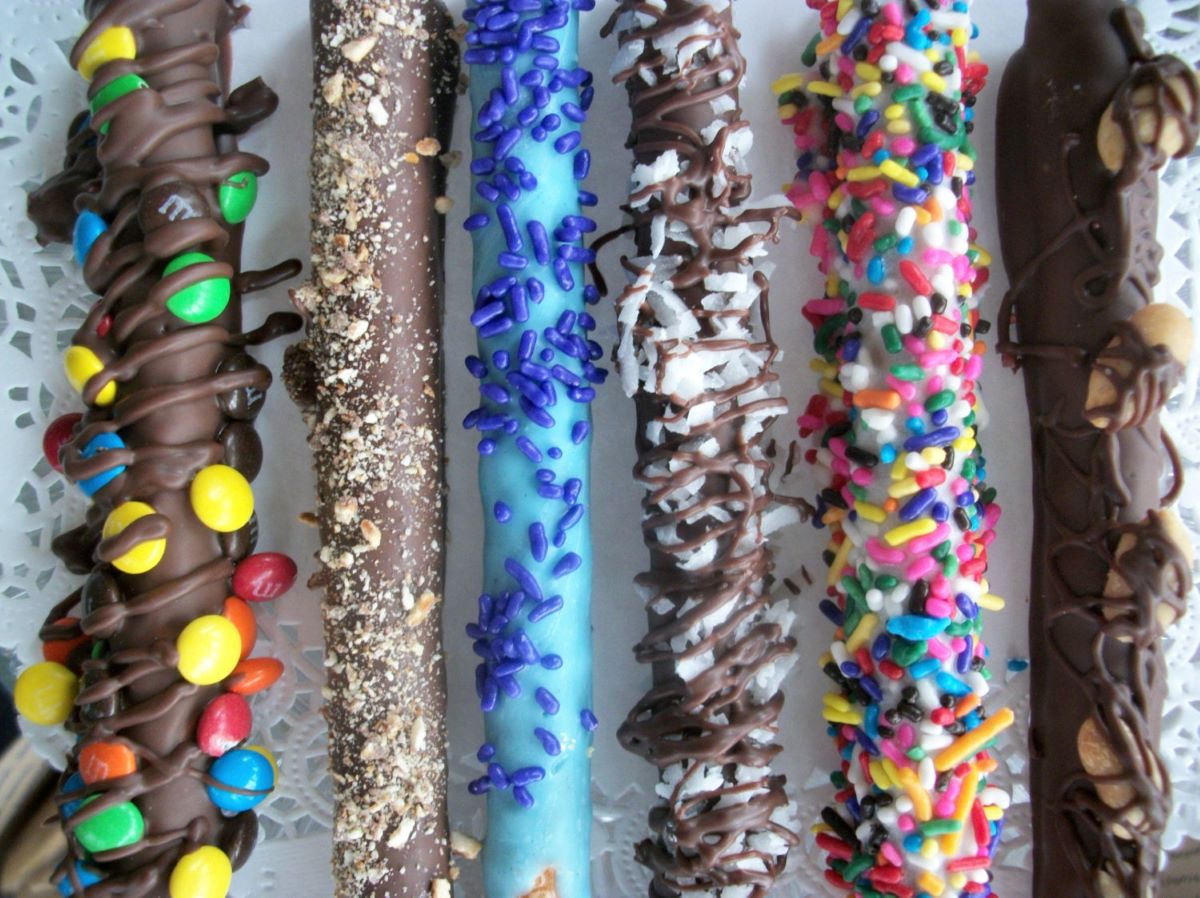 The Brittle Box Candy Co, founded in 2010, is a family run business making sweet treats for people around the world. Based out of Georgia, The Brittle Box Candy Co works with the Amedeo's bakery, their sister company, which is owned by the same family.
The Brittle Box Candy Co offers a variety of snacks and sweets, some made by them and some by other candy companies. Some of the indulgent treats you will find in the online store are:
Baking supplies
Bulk candy
Baked goods from Amedeo's
Chocolate covered pretzels, Oreos, and more
Cake balls
Italian cookies
Wedding and party favors
Brittle
Additionally, they offer a variety of subscriptions:
Brittle
Corn nuggets
Chocolate covered pretzels
They have two different hand-dipped chocolate covered pretzel subscriptions clubs.
The first is their Chocolate Covered Pretzel Rods. Each month, the recipient will receive 16 individually wrapped pretzels. Every delivery will be filled with chocolate-covered pretzels with a variety of toppings such as M&Ms, sprinkles, and toffee.
3 months: $59.95
6 months: $119.94
12 months: $239.88
The second is their Chocolate Covered Pretzels – 2-pound Assortment Bowl. Instead of a bowl, this subscription ships out a platter covered in two pounds of various types of chocolate-covered pretzels, including twists, rods, and nuggets.
3 months: $66
6 months: $120
12 months: $216
The Pretzel Co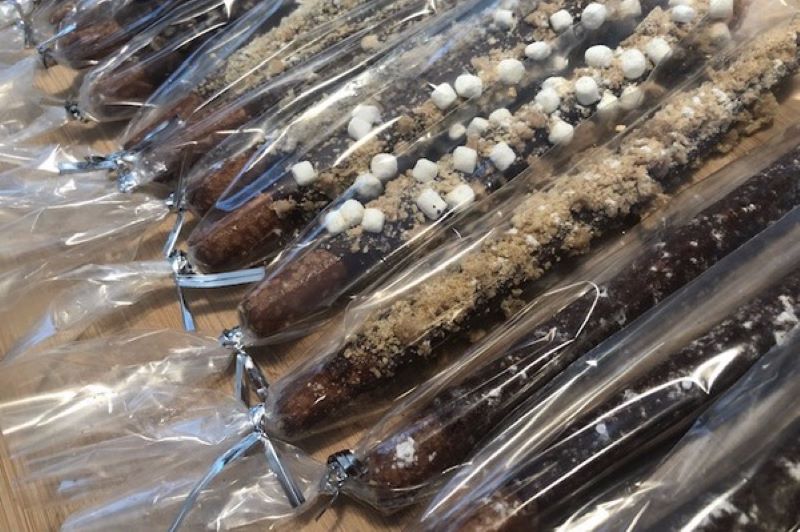 The Pretzel Co offers a handcrafted gourmet chocolate dipped pretzel subscription club. Each month you will receive 12 individually wrapped hand-dipped pretzel rods with a variety of toppings and flavors.
The Pretzel Co ships the pretzel boxes on the 14th of each month. Each box is $23.33 and is available to be shipped anywhere in the world. The chocolate covered pretzel subscription box is a month to month club and can be canceled anytime.
Funky Chunky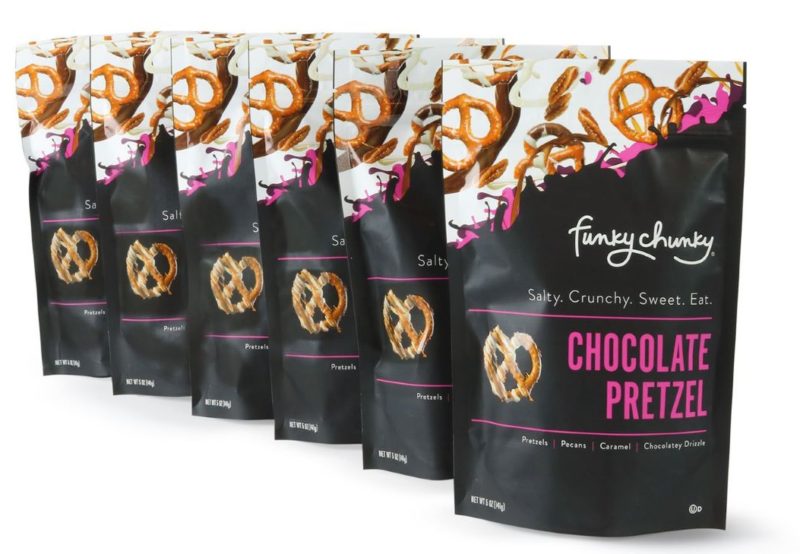 Funky Chunky, founded in 2000 in Edina, Minnesota, was created by snack trailblazer Ronni Feuer. Ms. Feuer created a whole new way to look at snacks. Funky Chunky initially started as one woman's love of sharing amazing innovative popcorn mixes with family and friends.
It didn't take long before this Edina woman's popcorn creation became a popcorn sensation. Feurer originally started with a caramel corn recipe, but it soon evolved to include nuts to give it the sweet and salty flavor many have come to love. But she didn't stop there, Feurer next added the chocolate drizzle to the mix.
Over time as her secret treat got out, she soon was selling her popcorn all over the Midwest. And not long after, she moved her operations from her kitchen to a facility in Eden Prairie, where she could ramp up her production.
Funky Chunky continued to grow, not just in sales but also in flavors. Today you can find flavor creations such as sea salt caramel, chip zel pop, chocolate pretzel, and nutty choco pop.
Additionally, they offer a wide array of gift options, including a Popcorn and Pretzel mix subscription. A 3-month club subscription costs $120, while a 6-month one costs $225.
Each month you will receive a 2-pound tin of pretzels & popcorn. All of the months are different flavors, such as birthday cake, peanut butter cup, and chocolate pretzel.
After the first delivery, all subsequent boxes are shipped in the first week of the month.
Gift Box
Eastern Standard Provisions Co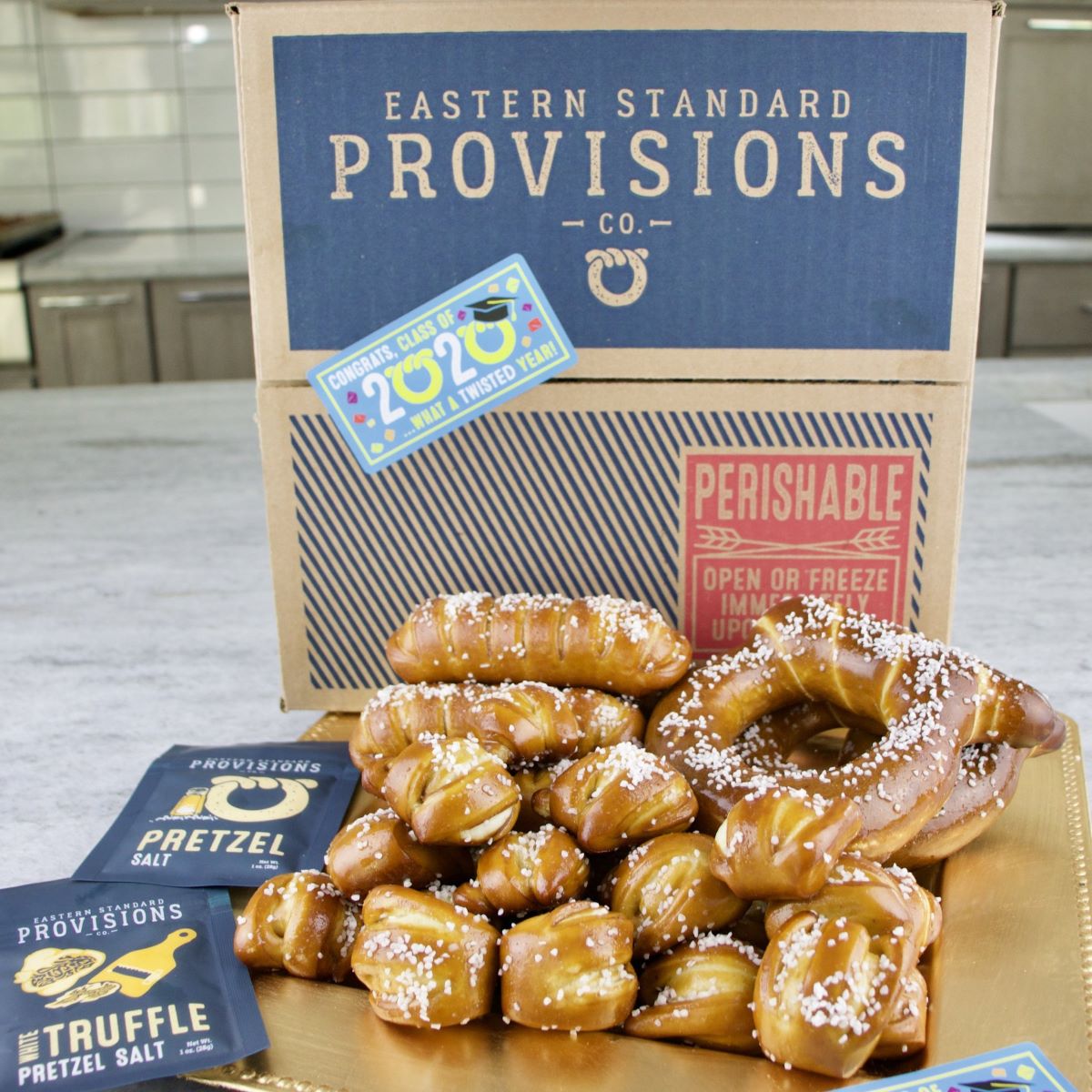 Eastern Standard Provisions Co, based in Boston, strives to create the best soft pretzel in the world. To attain their goal, they turned to Lauren Moran, a renowned baker. Moran spent months designing, testing, adjusting, and baking, finally coming up with the ultimate gourmet soft pretzel recipe.
Eastern Standard's unique pretzel design uses a similar twist to the classic pretzel, but with their spin. Each pretzel is a texture and taste fusion of a Bavarian-style crust and an airy brioche, topped with traditional pretzel salt.
Today, they offer a variety of pretzels, such as wheelhouse, top knot, pretzel bites, turnbuckle, and slide piece.
Besides their artisanal pretzels, Eastern Standard also sells various salts like white truffle, chili lime, and everything spice.
In addition to the individual pretzels, they also offer several gift boxes, featuring a variety of pretzels in each box.
Love at First Bite $19.99
True Love at First Bite $39.99
Gourmet Soft Pretzel $59.99
Saucy Gourmet Pretzel Box $24.99
Plus, Eastern Standard offers gift boxes for special occasions and holidays. The pretzels are shipped frozen and require reheating, which can be done from frozen or thawed.