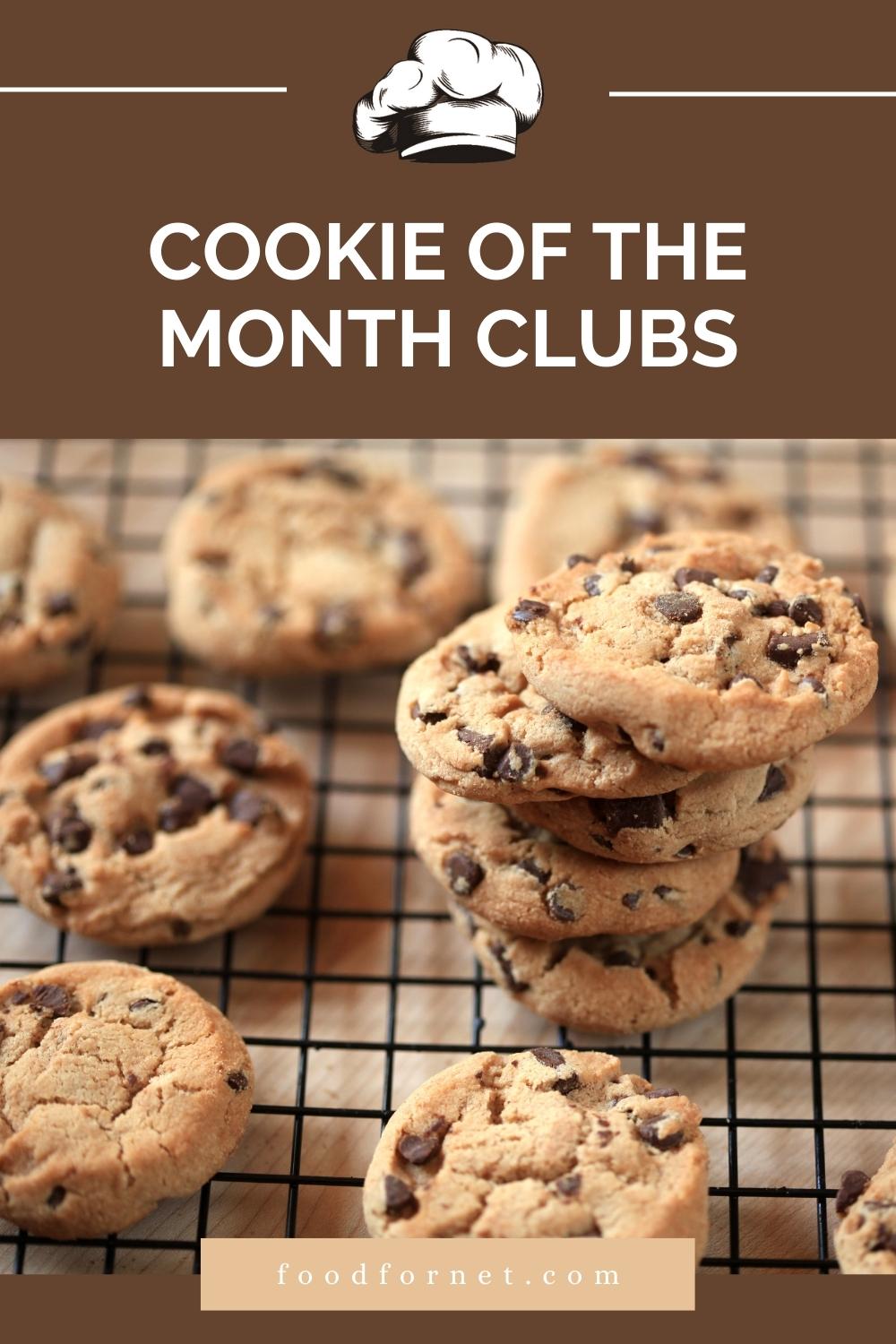 Who doesn't love cookies? They're fantastic treats and there are so many different styles to choose from. While it's easy to rely on cookies from the store, or perhaps make your own, there is something special about the cookie of the month clubs. These provide you with a wider array of flavors than you'd normally experience.
Don't get stuck on chocolate chips (although they are delicious!). There's a whole other world of delicious and artisanal cookies out there, including plenty of gourmet cookie brands.
The quantities can be fun as well. For example, some cookie clubs will provide you with a variety of cookies each month, rather than a box of a single flavor. This gives you plenty of different flavors to experience.
While cookie clubs aren't as common as some other types of subscription boxes, there are amazing options out there. This list rounds them up, showing you the best cookies that you can get delivered straight to you.
If you need help picking a favorite club, personally, I think Amazing Clubs Cookie of the Month Club is where you should start. They'll send you cookies from a variety of bakers, meaning you get a truly new and unique selection of cookies each month.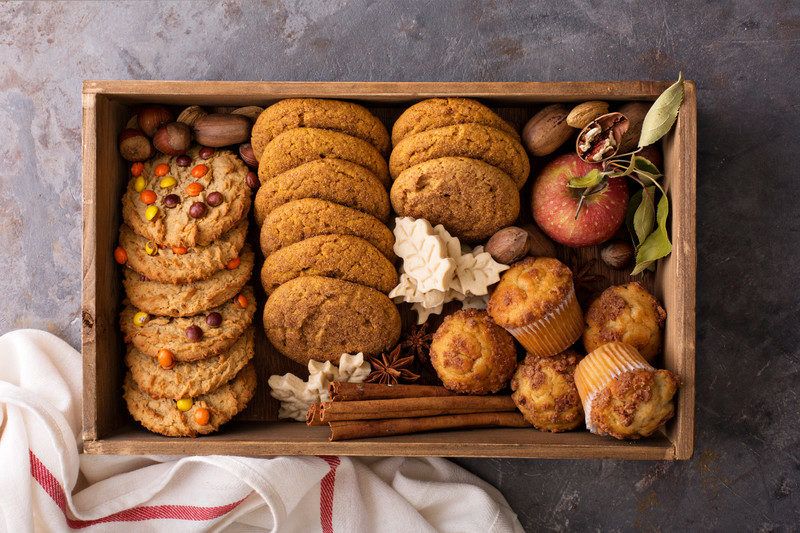 Cookie Of The Month Clubs
Love sweets? You'll love our ice cream, cupcake, and candy subscription box lists. There's really too much to try out there, so take your time!
Amazing Clubs Cookie of the Month Club

The reviews are in, and people are loving the Amazing Clubs Cookie of the Month Club. Descriptions include "generous shipments", and "always fresh". In fact, the biggest complaint is that they only ship once per month.
Choose 3, 4, 6, or 12-month shipments of delicious, freshly baked cookies that come in a variety of styles, and from a variety of artisanal bakers around the USA.
Cravory Cookie Subscriptions

Cravory is well-known for its cookies. They have an impressive variety of flavors. Some of these are available all year round, while others are seasonal. There is always something new to discover and Cravory Cookie Subscriptions make it easy to do so.
The company offers multiple subscription options, including half a dozen, 1 dozen, or 2 dozen cookies per shipment. You can also choose whether you want to pay for an ongoing subscription or pre-pay for a set time period.
Regardless of the option you choose, you'll get a mixed box of cookies. The flavors will always be unexpected, as Cravory creates 6 new cookies each month, with flavors that often relate to the season.
Mrs. Fields Treat of the Month

This Mrs. Fields Treat of the Month Club is a fun way to give cookies. It is a seasonal subscription box, so the cookies will often be relevant to the time of the year. This can mean that you receive fall leaf cookies in the colder months and flowers in the spring.
You can choose between a 3-month, 6-month, or 12-month subscription – for $99.99, $179.99, or $329.99, respectively. Shipping is free regardless of your choice. The style makes this subscription a great gift (or you could just enjoy the cookies yourself!).
Gold Belly Monthly Cookie Subscription

This Gold Belly Monthly Cookie Subscription is everything that a cookie lover could want. It provides you with a box of cookies every month, with enough cookies to serve 6 to 8 individuals. You're not going to be stuck with just a single type of treat either. There are plenty of different styles, such as truffle stuffed, chocolate chunk, and chocolate dipped.
Mmm. All that chocolate makes me think of chocolate of the month clubs!
The subscription costs $49 per month. That's reasonable for how many cookies you'll get in each shipment. You can also be certain of a varied selection, so you won't get bored of the offerings.
Dana's Bakery Macaron Subscription

Dana's Bakery Macaron Subscription offers various types of cookies, but their main focus is on macrons. This is why their online store features so many different types of macarons. There are even macaron stuffed cookies that you can purchase.
With the subscription program, you're receiving a Dana's Bakery Variety Pack every month. The pack contains 12 different macarons, all in different flavors. The macrons are also gluten-free and are made using almond flour.
The subscription starts at $140 for 3 months, $320 for 6 months, and $625.50 for 12 months. They were quite expensive, but the macarons are undeniably amazing! Many people would feel that they're worth the price tag.
Love Macarons? Here's our full list of macaron subscription boxes.
Tubby's Two-Month Cookie Subscription

The subscription from Tubby's Two Month Cookie Subscription isn't especially complex, but that's not a bad thing. With it, you're simply signing up for a 2-month subscription box, which starts at $9.99.
The subscription provides you with 6 vegan cookies each month. The flavors rotate between 7 different flavors like Oh. Wow. Yum! (a chocolate chip cookie), Speakeasy (oatmeal rum and raisin), and Taste of Paradise (coconut, cinnamon, and oatmeal). Those flavors are all cookies that the company regularly offers, although the names aren't very helpful.
There are no additional options for the subscription. Because it only lasts 3 months, you'd need to order again to get more cookies. Doing so would provide you with the same flavors again.
Ma-Ka-Rohn Macaron Subscription

The nature of macarons means that they can easily be made in different flavors – more so than other cookies. This makes companies like Ma-Ka-Rohn particularly enjoyable. Ma-Ka-Rohn tries to release around 2 or 3 new flavors every month, while periodically retiring older flavors from their menu.
The style makes their Macaron of the Month Subscription the best way to stay up-to-date with their new flavors. The monthly box features a selection of old and new flavors, giving you plenty of variety.
The Classic membership (which is the one currently available on the site now) provides 12 macarons for $27.20 per shipment with free shipping on orders over $85.
While the different memberships vary in size, the larger ones don't offer more flavors. Instead, you're receiving more macarons of each type.
A Kind Mama Vegan Bakery Subscription

As you can probably guess, A Kind Mama Vegan Bakery offers vegan treats. This is ideal for vegans and for anyone who is avoiding dairy. The company doesn't have a specific cookie subscription, but they do offer a Mixed Treat Box. This can be ordered for 6 or 12 months.
Mixed boxes contain 2 cookies, 2 brownies & 8 doughnuts while Mixed brownie boxes contain 2 Oreo brownies, 2 peanut butter brownies, and 2 marshmallow brownies. It costs between £13 and £15 per month, depending on your order duration.
With this style, you're not getting many cookies each month – but you are getting some. The mini donuts are also very appealing, as most subscriptions don't feature these.
Of course, we've got a whole list of vegan subscription boxes to keep you busy as well!
WataNut Nut of the Month Club

Including a Nut of the Month Club on a list about cookies is slightly odd, but this club from WataNut does focus on both areas. Their monthly club provides a gift box that contains 4 different containers of nuts and cookies. Some of the chosen flavors are common, while others are more unusual.
You can choose from 3, 6, or 12-month gift boxes and keep the Watanut boxes coming every month for as long as you want. Each of the 12 oz boxes contains a surprise assortment of nuts and cookies. Pricing starts at $34.95 to $394.95
While the best choice is going to depend on your needs, the larger selection of snacks is a better deal. Besides, you can be certain that the cookies and nuts are going to be eaten.
Mademoiselle Macaron Subscription

If you're looking for quality, Mademoiselle Macaron is a good choice. The way that the company focuses entirely on macarons means that they know exactly what they're doing. Of course, this does mean that you're receiving macarons only rather than a selection of different cookie types.
The monthly macaron subscription is pretty cool too. It starts at £19.99 per month, with the cost decreasing if you sign up for longer. As well as providing you with 12 macarons each month, you also receive a container of loose-leaf tea. This is an unusual choice, but an appealing one. The flavors of macarons and tea do complement each other, especially when the tea has been chosen for that purpose.
You're not going to get the same flavors each month either. Mademoiselle Macaron aims to provide a selection of the latest flavors. This should mean you always get something new to try. The site also mentions that you get an upgrade to a box of 18 macarons every 6 months, which is a nice bonus.
Nikkolette's Macarons Macaron of the Month Club

Nikkolette's Macarons has many features in common with other macaron companies, but the subscription is a little unusual too. The biggest difference is that you're not getting a variety pack of macarons each month. Instead, the company sends you out a set of a dozen macrons in their current seasonal flavor.
This is a great way to actually enjoy one particular flavor, rather than just getting a small sample of many different types. The subscription also makes it easier to share macarons with others and means that you shouldn't get any repeat flavors.
There are 3 subscription lengths to choose from: 3-month, 5-month or 10-month for $120, $215 or $430, respectively. The last 2 are effectively 6-month and 12-month subscriptions, but you're basically just paying for 5 or 10 months.
Pastreez Macaron of the Month Club

Pastreez Macaron of the Month Club offers a nice balance with its subscription program. You're not getting a large variety of flavors that can get overwhelming, but you're not just stuck with a single flavor either. Instead, each subscription box contains new seasonal flavors of gluten-free macarons monthly.
The macarons come packed in a custom-made box that protects the macarons, helping to keep them intact during shipping. The presentation makes the macarons look amazing. You can even include a gift note, just in case you're planning to give someone else macarons.
The subscription costs start at $19.00 per month plus shipping fees. You can also change the subscription frequency if you want to receive the macarons every 3, 6, or 12 months at $99, $179, and $349 (shipping included) respectively.
Olivia Macaron Monthly Subscription

While the macarons from Olivia Macaron probably taste amazing, their presentation is what really sets them apart. The company uses elegant boxes with ribbons to make the boxes look good. The macrons are often carefully arranged too so that the colors complement each other.
The subscription provides you with a variety of flavors each month. Some of these are signature flavors from Olivia Macaron, so you'll see some of these repeated. Others are seasonal and may be less common.
There are 4 subscription options to select from – month-to-month at $45, three months at $135, six months now at $470 (originally at $525), and twelve months now at $540 (originally $1,050). The 6-month option has one month free and the 12-month option has 2 months free included.
Cheryl's Cookies Monthly Clubs

You can keep your cookie jar full with Chery's Cookies delivered monthly right at your doorstep. They offer a variety of Iconic buttercream frosted cut-out cookies. From rustic-looking ones to fun and colorful versions that will surely delight your tastebuds.
They have three different Cookie of the Month Clubs. The Prepaid Cookie Clubs lets you pre-pay for either the Buttercream Frosted Cut-out Cookie or the Flavor of the Month options. It costs between $124.99 to $249 because they're on sale now. The Pay-as-you-go Cookie Clubs is a good choice if you want the monthly deliveries with payments processed as you go along. There are three different options for this one ranging from $19.99 to $31.49 (prices are also marked on sale). And lastly, the Family of Brands Clubs – gives you the option to explore not just cookies but other savory snacks, fruits, and desserts from the family brands as well.
The many options for the monthly clubs provide plenty of choices for exploring or gifting your loved ones with something sweet.
Cookie Take a Bite Cookie Club

The Cookie Take a Bite Cookie Club offers four cookie club subscriptions to a variety of classics, favorites, and new flavors of cookies for the whole year. For instance, their last year's month of September gift included Earl Gray Shortbread and Chocolate Mint Kiss – these cookies are flavored with herbs and teas.
The subscription for the 1-year Cookie Club Membership cost $33.25 per month. There are also 3-month and 6-month cookie club options with prices ranging from $38 to $42 per month. You can also opt for the regular or gluten-free version when subscribing to the 3-month cookie club.
The monthly deliveries of freshly baked cookies are delivered in elegant gift boxes that contain two dozens of cookies that reflect the seasonal bounties and holiday themes.
Top Shelf Cookie of the Month Subscription

Top Shelf offers a wide selection of unique-looking and delicious cookies. These cookies are made from high-quality ingredients. You can also expect interesting flavors as they use unexpected ingredients and a meticulous process of combining different flavors.
New cookie flavors will be picked monthly with the Top Shelf Cookie of the Month Subscription. There is a 1, 3, 6, and 12-month option that costs $16, $69.95, $114.95, and $219.95 respectively. All options can be a one-time purchase or you can set it to auto-renew per your chosen subscription plan.
You can particularly note if you prefer your cookies with no nuts. There is also an option to include a personalized gift message if the cookies are intended for gifts.
Little Red Kitchen Bake Shop Cookie of the Month Club

The Cookie of the Month Club by Little Red Kitchen Bake Shop makes sure that they send surprise flavors of cookies right to your doorstep. Their cookies reflect seasonal flavors – like their previous Winter Holiday Box that includes chocolate chip, molasses spice, and double chocolate peppermint.
You can choose from the 3-month, 6-month, or 12-month option for either the Cookie of the Month Club at $35 per month or the DIY Cookie Kit Monthly Subscription at $40 per month.
Little Red Kitchen Bake Shop has appeared on The Today Show and has been featured on Perishable News after winning two Sofi™ 2020 Awards (for their Elvis Cookie Pie and Monster Cookie Pie selection).
Brady's Bakery Cookie Monster Box Subscription

Brady's offers baked-to-order, hand-crafted, and plus-sized uniquely-flavored cookies. They also have some gluten-friendly and plant-based options. Among their other delicious items is bread pudding.
You can choose from Brady's Bakery Cookie Monster Box's monthly or 3-months prepaid option. Half a dozen monthly will cost you $30 while a dozen monthly will cost $50. Half a dozen monthly for 3 months, on the other hand, will cost you $81 while a dozen will cost $135.
Subscription boxes contain monthly and bake-to-order cookies of the current and best-selling flavors. In addition, all subscribers will receive exclusive access to perks as well as discounts all year round.
Sweet Tooth Fairy Cookie Club Subscription

Sweet Tooth Fairy is delightfully known because of their Jumbo Cookies – each is made from half a cup of cookie dough so it's definitely huge! The founder, Megan Faulkner Brown, winner of Food Network's Cupcake Wars, now owns three shops around Utah – Bluffdale, Layton, and Orem.
Sweet Tooth Fairy Cookie Club has a 3-month subscription to ensure you won't miss your monthly supply of cookies for the next three months at $33.95 per month. The 3-month subscription price of $41.95 is because of the 15% off that they are currently offering.
Aside from cookies, they also offer cakes, candies, brownies & bars, cupcakes, and treats on ice. They also offer catering services, gift cards, and beautifully packaged gift baskets.
David's Cookies Cookie of the Month Club

David's offers a wide selection of baked goods and other baked specialties like cheesecakes, crumb cakes, and brownies. The company is founded by David Liederman in 1979 and has since transitioned from a retail franchise to a mail-order company.
David's Cookies Cookie of the Month Club comes in 1-lb and 2-lb options, plus a Cookie Dough of the Month option where you're going to receive ready-to-bake preformed cookie dough. You can choose from 3, 6, 9, and 12 months plans, pricing starts from $84.94 to $495.
You can enjoy delicious cookies in assorted varieties month after month. Some of their cookies include Peanut Butter with Peanut Butter Chips, White Chocolate Chunk, Macadamia White Chunk, Cranberry White Chunk, Oatmeal Raisin, and many more.
Sugar Mama Cookie Club

Sugar Mama Cookie Company's signature sugar cookies have hints of cinnamon, ginger, allspice, and cloves – giving their cookies a unique flavor that makes them stand out from the common vanilla sugar cookies. Some of their offerings include Pumpkin Pecan, S'more, Red Velvet White Chocolate, and Dark Chocolate Sea Salt.
With Sugar Mama Cookie Club, you can enjoy deliciously baked cookies month after month for as long as you wish to. You can choose from 6-month, 12-month, and ongoing options at $33 per month. Each box contains 6 cookies – five of which are bakery cookie flavors and one of their signature decorated sugar cookies.
They make sure that they regularly introduce new cookie flavors to be experienced by their avid patron. Sugar Mama also offers custom-made cookies with a minimum order of one dozen cookies.
Nunbelievable Monthly Box Subscription

As t.he name suggests, Nunbelievable, was inspired by a group of nuns who intends to provide meals for the hungry by offering monthly cookie subscription that will automatically donate either 72, 144, or 288 meals to their partner soup kitchens.
The Nunbelievable Monthly Box Subscription comes in Samaritan, Saint, and Angel packages – all boxes contain 12 cookies that will be delivered in 3, 6, and 12 months respectively. You can also opt for the assorted pack that contains all 4 flavors, or choose the particular flavor that you want – Chocolate Chip, Peanut Butter, Oatmeal Raisin, and the gluten-free Double Chocolate.
This is a great way to enjoy delicious cookies that will satisfy your sweet craving and facilitate giving at the same time.
Carol's Cookies Cookie of the Month Club Subscription

Carol's offers hand-made cookies that have been perfected over the years. Their giant Chocolate Chip Cookies and Oatmeal Raisin Cookies are undeniably two of the crowd favorites. Their cookies are sold in upscale grocery stores, gift shops, and specialty shops all over the United States.
Carol's Cookies Cookie of the Month Club subscription ranges from $246 to $480 and comes in 6-month and 12-month options. Each box is designed particularly for a specific month – for instance, their cookie gift box for September called Minis includes Chocolate Chip, Oatmeal Raisin, and Old-fashioned Sugar.
They have a total of 16 gourmet cookie flavors that are all handmade and baked daily. Carol's also catered to special event cookie gifts, party favor, and corporate gifts.
Fat & Weird Cookie Monthly Subscription Box

Fat & Weird is owned by Aubrie and Brad who both love sweets and are both passionate about sharing amazing cookies with everyone. All their cookies start with a special base dough which is already good enough to stand up on its own. It is then simply complimented with just the right amount of goodies and treats to make it extra special.
Fat & Weird Cookie Monthly Subscription Box comes with 8 limited edition-flavored cookies. The subscription is originally priced at $56 dollars but is now on sale at only $50 dollars. Shipping fees are already included.
The subscription will automatically give you access to 4 weeks of exclusive flavors. If in case an exclusive is unavailable, it will be replaced with one of equal value. Unfortunately, special requests or flavor requests are not allowed.
Felix & Norton Cookie Dough of the Month Club

Felix & Norton is proudly a Canadian company. As their tagline says, they're baking smiles since 1985. Aside from their fresh readily baked gourmet cookies, you can also experience baking them yourself with their cookie dough offerings.
Felix & Norton Cookie Dough of the Month Club only offers one option – a 6-month subscription at $44.10. You will get 100 frozen cookie dough balls monthly in assorted flavors. It's perfect when you want to store your cookies for longer and enjoy them more when freshly baked. You can simply pop it in the oven when you crave something sweet or if you have unexpected guests who are also into cookies.
This monthly club subscription is not exactly for those who are not particularly excited to do the baking themselves. On the other hand, this is perfect for gifting for those who enjoy or want to try their hands at baking. Unfortunately, they also only ship within Canada.
Phil's Cookies Subscription Plans

Phil's Cookies provide easy-to-follow recipes to simplify the process of baking cookies with their pre-measured cookie mixes. It's made from the finest ingredients coupled with unique blends that ensure not just a hassle-free baking experience but delicious finished products as well.
Phil's Cookies Subscription Plans sends you a pre-measured cookie mix that you will have to bake yourself. Phil's has seven subscription options – Mix of the Month, Classic Chocolate Chip Cookie Mix, Double Choc Chip Cookie Mix, Sugar Cookies + M&Ms, V/GF Chocolate Chip Cookie Mix, Oatmeal & Dark Chocolate Chip Cookie Mix, and Snickerdoodle Cookie Mix. Prices are all from $10.99 except for Classic Chocolate Chip Cookie Mix which starts from $9.99.
For every bag sold, Phil's Cookies donates $1 to No Kid Hungry to help fight childhood hunger and poverty in the United States.
Momma & Them Bakeshop Monthly Subscriptions

Momma & Them Bakeshop offers cookies that start out with 4 ounces of fresh dough – yes, it's pretty big. In fact, big enough for sharing with your loved ones. All of these cookies are made to order in small batches using only the freshest ingredients.
Momma & Them Bakeshop Monthly Subscriptions offers a half dozen and whole dozen option for 3-month or 6-month deals. Prices ranges from $84 (originally $92.97) to $260 (originally $293.94). Frequency, quantity, and other special requests are accommodated by simply contacting Momma herself.
Their cookie offering includes Aunt Lovely's Sweet as Sugar Cookie, Semi-Sweet Chocolate Chip with Sea Salt, Chocolate Fudge Brownie, Oatmeal Rum Raisin with Pecans, Peanut Butter with Salted Peanuts, and Oatmeal with Chocolate Chips, Walnuts, and Coconut.
Gardner's Cookies Subscription Box

Gardner's Cookies have been selling shortbread cookies since the early 70s. Now with two physical stores and eleven staff members, they've decided to open an online store – which is run by the fifth generation of the Gardner family.
Signing up to Gardner's Cookies Subscription Box costs £13.95 per month or £14.95 for a one-off box. You'll get a monthly box of freshly-baked and hand-iced cookies with unique designs that are not yet available in their store. Each month, they will send 6-8 specially-themed cookies depending on the seasons and holidays.
Each package contains decorated shortbread cookies wrapped individually in biodegradable bags and placed in a gift box with rainbow tissue.
Annie May's Cookie Club Membership

Annie May's Cookie Club is Annie May's way of adapting to the changes in food supply and restrictions on mobility that all of us are experiencing today. It's her way to continuously reach cookie lovers out there with her freshly baked cookies that will now be delivered straight to your doorsteps.
You can secure an Annie May's Cookie Club Membership at $45 per month, $47.50 per month for either a 6-month or 12-month subscription, and a couple more options for prepaid 6-month and 12-month subscriptions. Apparently, the prepaid option is now 10% off costing only $270 and $540 for the 6 and 12 months options respectively.
Their dedicated facility is free of the top 10 major food allergens making their cookies nut-free, corn-free, sesame-free, gluten-free, milk-free, egg-free, soy-free, and fish & shellfish-free.
Flying Noodle Cookie Of The Month Club

Flying Noodle is an Italian Gourmet Gifts company. They don't just specialize in gifts, but offer a huge selection of clubs as well, including a cookie of the month club. Their cookie club focuses on all natural ingredients. It also features cookies from different companies each month, giving you the chance to try different styles and flavors.
The most interesting is that some Italian cookies are included, such as biscotti. There are traditional cookies in the mix as well, along with modern creations, giving you plenty of flavor variation.
Plus, all of the Flying Noodle clubs have a satisfaction guarantee, there's no risk. If you don't like the cookies, you can get a refund. The pricing is reasonable too, starting at $42.95 per month for a 3-month or a seasonal subscription (which ships out every quarter).
Frequently Asked Questions
Are There Any Italian Cookie Of The Month Clubs?
Most cookie clubs focus on American-style cookies. However, Home-Baked Bella's Goods offers a biscotti club that ships out a different flavor of biscotti every month. The club costs $81 for three shipments, $153.90 for six shipments, and $291.60 for 12.
There's also Flying Noodle, which is an Italian gift company that offers a variety of monthly clubs. Their monthly cookie club contains many familiar styles, including chocolate chip cookies. However, there are some Italian cookies in the mix as well.
Is There An Oreo Of The Month Club?
Amazon did once offer an Oreo Cookie Club subscription, which sent out two flavors of Oreos each month, plus a recipe card and a gift, all in a themed box. The subscription was a fantastic way to try out new and unusual Oreo flavors.
Despite positive reviews, the club isn't around anymore. You're not likely to find Oreos in other cookie subscriptions either, as most companies focus on small batch and artisan cookies, rather than mainstream ones.
A workaround is to order Oreos through Amazon's Subscribe & Save feature. This allows you to save up to 15% on your total order and have it delivered on a regular schedule. The catch is that you'd be receiving the same order each month, making it less exciting than a true cookie of the month club.
Do Any Dessert Of The Month Clubs Feature Cookies?
Cookies do feature heavily in dessert of the month clubs. Some clubs send out a collection of different desserts in each shipment, which could give you some cookies almost every month.
Other companies, like David's Cookies and Amazing Clubs have monthly themes. For example, David's Cookies ships out a tin of cookies in July and cheesecakes in October and December. As a result, some months will give you plenty of cookies, while others may not provide any.
What's The Cheapest Cookie Of The Month Club?
It's hard to get cheaper than Tubby's Taste. Their subscription program ships out half a dozen vegan cookies every month, costing just $9.99 per month. You can only sign up for two months at a time. While you can sign up again at the end of the two-month window, the flavors may quickly start to repeat.
Top Shelf Cookies has an inexpensive program too, costing just $16 per month. This time you get a dozen cookies per shipment, so the cost per cookie is actually lower than with Tubby's Taste.
Does Amazon Have A Cookie Of The Month Club?
Amazon doesn't have a cookie of the month club of its own. However, a few companies sell subscriptions through Amazon, including Flying Noodle and Little Red Kitchen Bakeshop. Such subscriptions have few reviews, suggesting that most customers purchase through the company's website rather than ordering on Amazon.
As with Oreos, you could find cookies you like and order them on repeat subscription through Amazon. Doing so would give you a discount and the experience would be similar to a cookie of the month club. You wouldn't get the same variety, of course, but at least you'd know exactly what to expect each month.