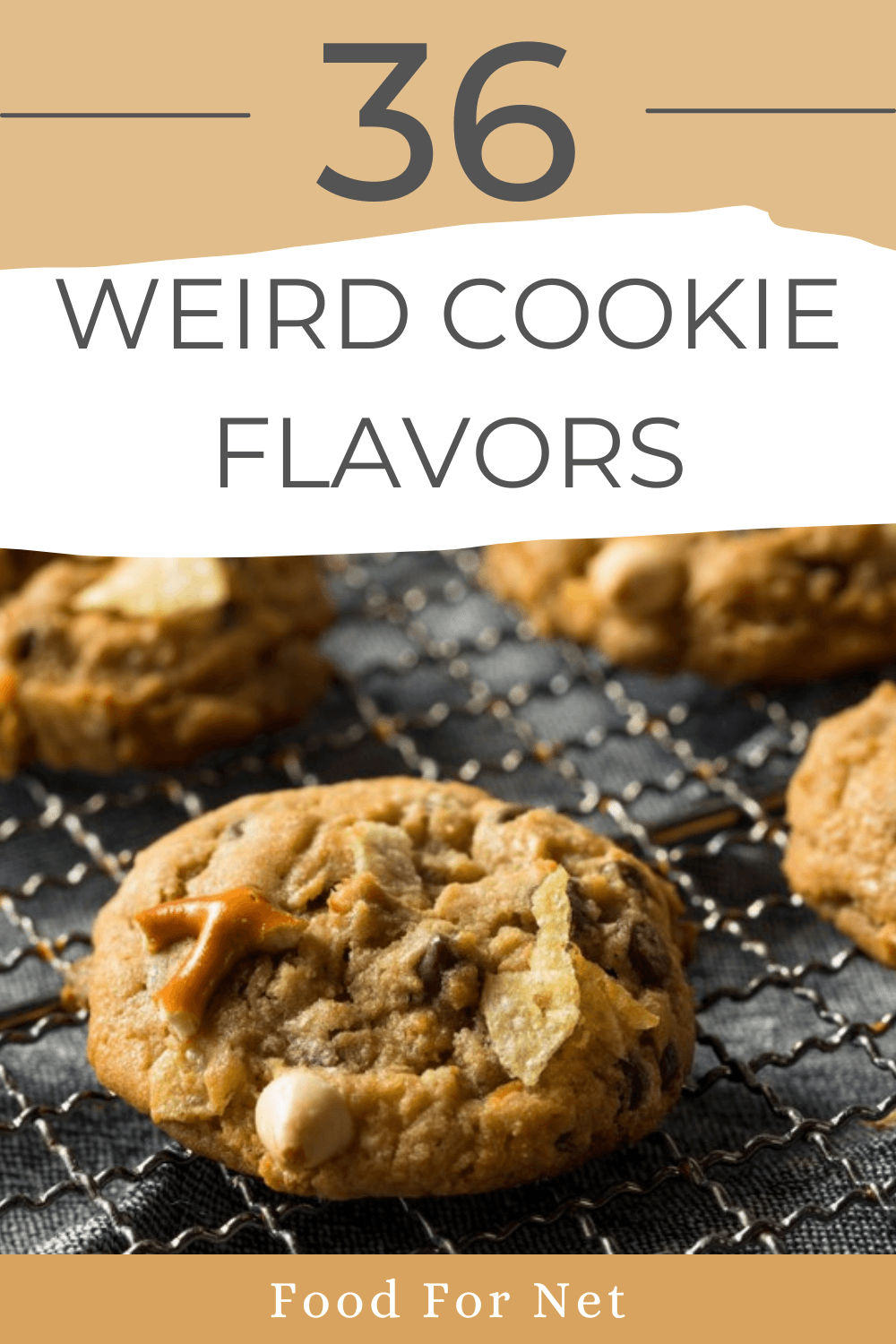 Who doesn't love cookies? They're delicious and come in so many different tastes, textures, and styles. There are all the classic cookies, like chocolate chip, peanut butter, sugar cookies, shortbread, and thumbprint cookies, but that's just scratching the surface. There are some seriously weird cookie flavors out there too.
How weird? Well, some include ingredients like curry powder, bacon, garlic, or pesto. Others stand out for the combination of flavors – like miso and peanut butter, often flavors that seem like they should never go together.
Not surprisingly, some of these strange cookies are pretty gross. They're cookies you might try for a bet, then throw the rest out.
Those are the outliers though. Many other weird flavors are actually delicious and some even come from gourmet cookie brands. After all, ingredients often come together in ways that you don't expect. You won't know until you try.
P.S. If you're a cookie lover who wants a more predictable experience, why not try a Cookie of the Month Club? Some of these clubs still have unexpected cookie flavors, but every one has been tried and tested.
P.P.S. You could also try some of the cookies from Crumbl. Their flavors are unusual too, while still being more mainstream than most entries on this list.
The Weirdest Cookie Flavors You'll Find (With Pictures!)
Butternut Squash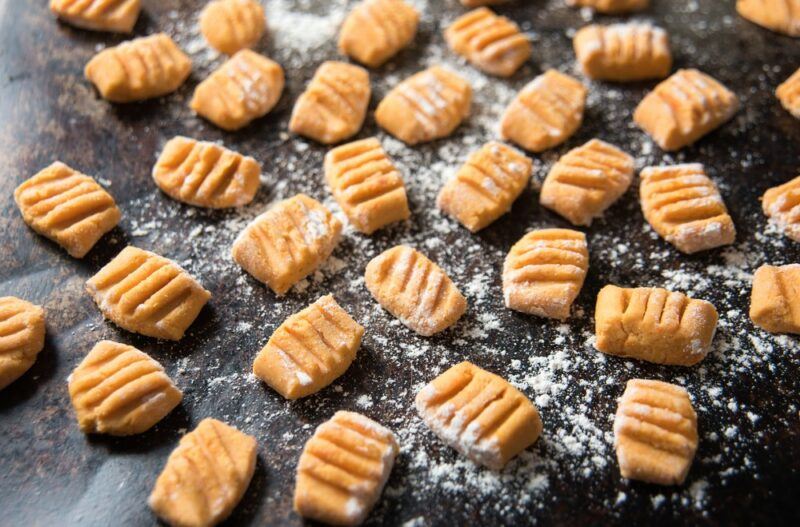 Even the most die hard fall lover probably hasn't tried butternut squash in cookies. It's not a common flavor combination. We're talking about real butternut squash puree too, rather than some type of artificial flavor.
Why not though? We already know that pumpkin and butternut squash pair well with sweet ingredients.
Some butternut squash cookies focus on traditional ingredients, like brown sugar, cinnamon, and eggs. You can also add oatmeal and spices into the mix to make the cookies even more interesting.
Root Beer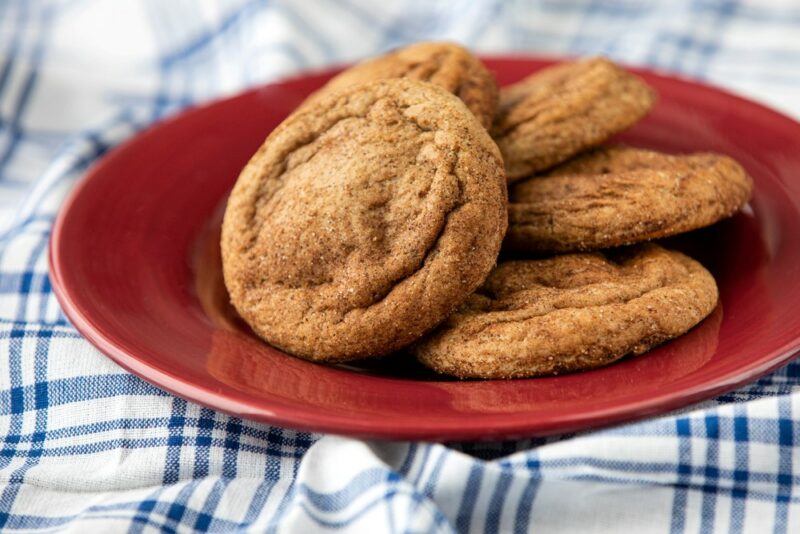 Root beer. You either love it or hate it, right? What about root beer cookies?
These cookies often rely on root beer extract, which helps to keep the root beer flavor strong. Some people even add some white chocolate chips into the cookies. These create a fantastic flavor and texture contrast.
Swedish Fish Oreos
There have been some pretty strange Oreo flavors over the years. The Swedish Fish ones were particularly controversial – partly because the flavor combination just sounds completely bizarre.
Despite all the initial buzz that surrounded these Oreos, they weren't well received at all. It's one of those times when a strange flavor combination really didn't work.
The Oreos were a limited release, so they're not being sold anymore. Don't expect to see them again either, as there's little point in re-releasing a cookie flavor that everyone hates.
Apple Pie Cookies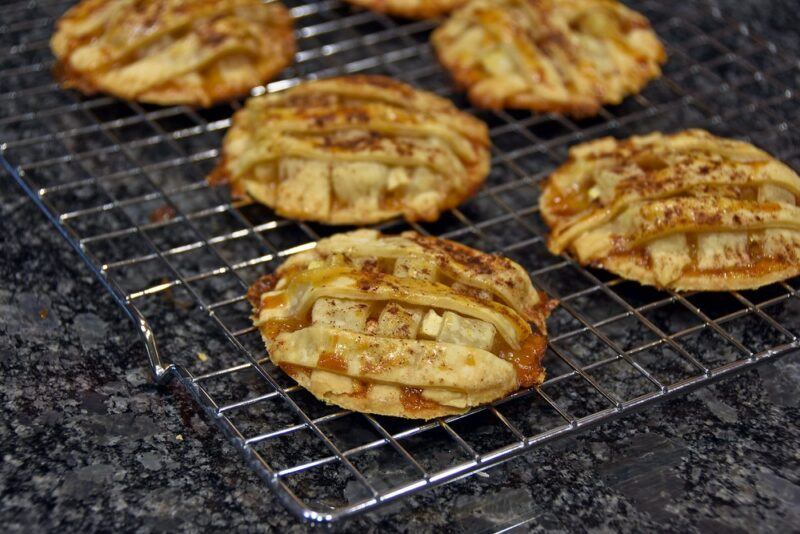 Apple pie isn't an unusual flavor. You'll see it in plenty of cookies. These apple pie cookies are quite different as they look like baby apple pies.
They even have gooey apple filling and sugar crystals on the top. They give you all the experience of a full apple pie, but are much less overwhelming.
Savory Herb Shortbread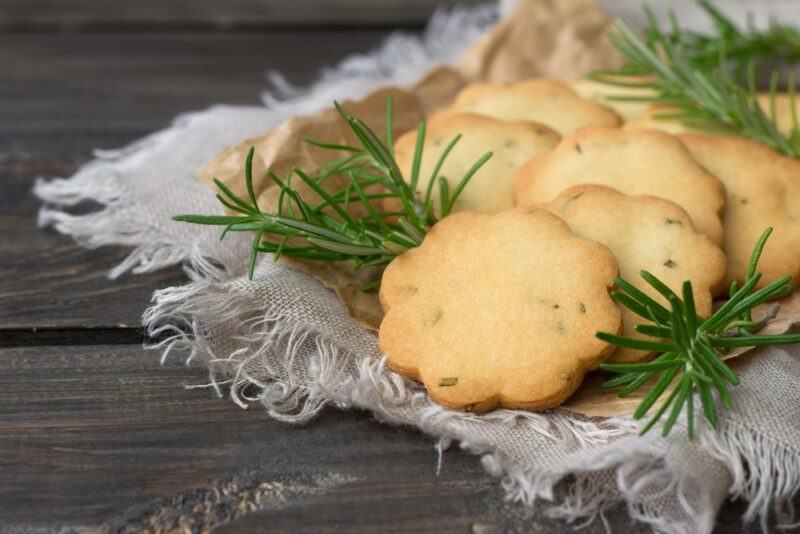 Cookies don't need to be sweet. You can make savory versions too, including herbed shortbread crackers.
The cookies still have some of the classic shortbread flavor, but they get plenty of extra nuance from the herbs. Make sure you use fresh herbs for these. Dried herbs won't have the same effect.
Pancakes And Bacon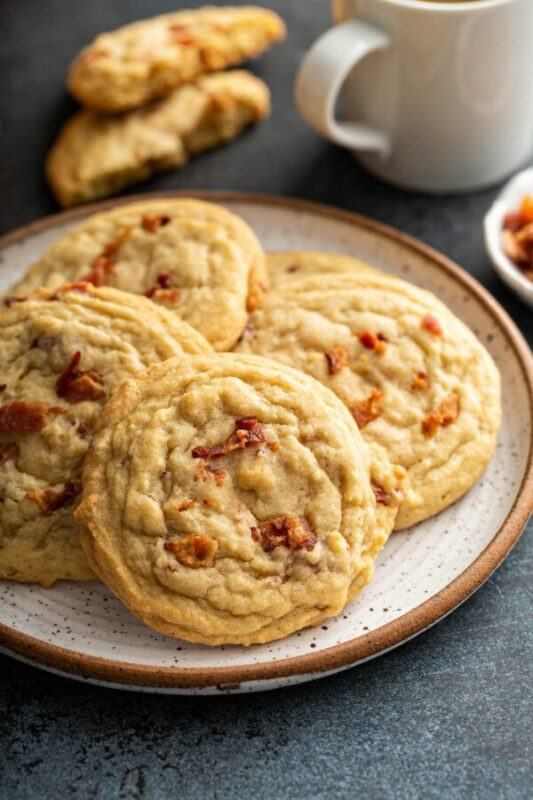 Combining pancakes and bacon isn't unusual at all. Doing so with cookies is an entirely different story. You can even make them with maple glaze and bacon pieces on the top. These maple bacon pancake cookies from thenovicechef.com are a perfect example of the theme.
The combination of sweet, salty, and savory flavors should make these surprising cookies quite tasty. You never know. They might be your new favorite.
Martian Cookies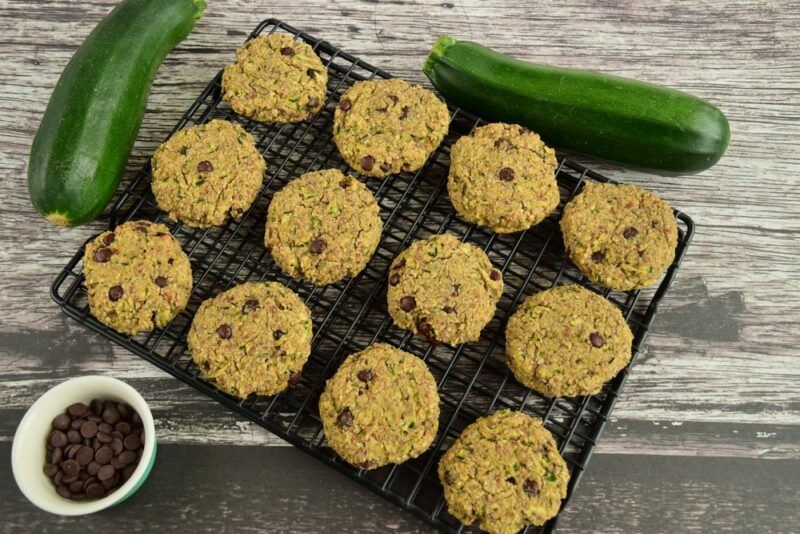 These cookies are more hit and miss. The name Martian comes from the use of grated zucchini, which gives the cookies little green specks. The rest of the ingredients are much tamer, including walnuts, chocolate chips, and oats.
The zucchini should help keep the cookies moist. The flavor is mild too, making the cookies an easy way to
White Chocolate Lavender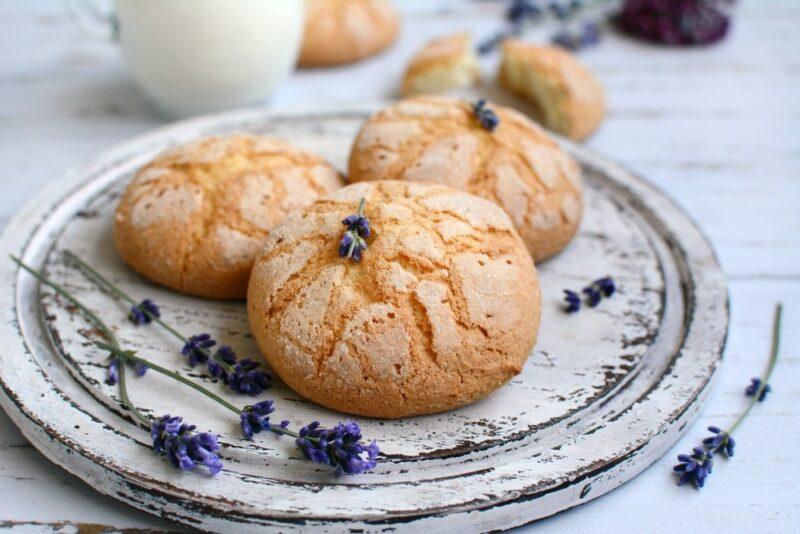 Lavender is often associated with grandmothers and old-fashioned gardens, but it's getting more popular in food as well. Using it in cookies is still pushing the envelope a bit.
Yet, white chocolate and lavender work surprisingly well together and some recipe creators are catching on. The lavender adds a subtle flavor to the cookies that isn't overwhelmed by the white chocolate. You could even use this combination for shortbread.
Margarita Cookies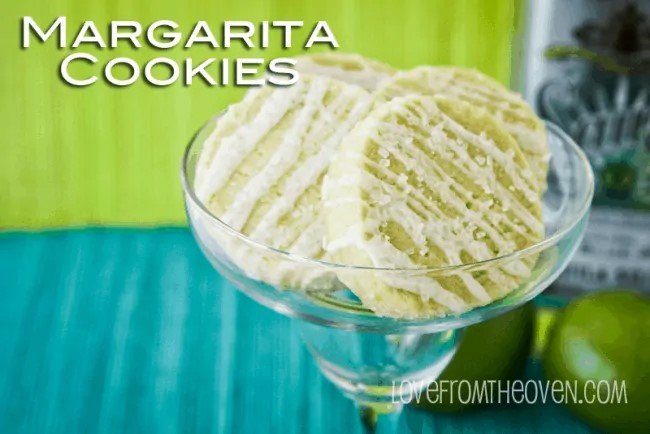 Here's a fun style, why not make your cookies taste like a margarita? There are plenty of ways to do so, but my favorite is the version at lovefromtheoven.com, which can be made using actual tequila in the glaze. After all, isn't everything better with a little tequila?
That said, you could skip the tequila if you wanted to make family friendly cookies instead.
Ball Drop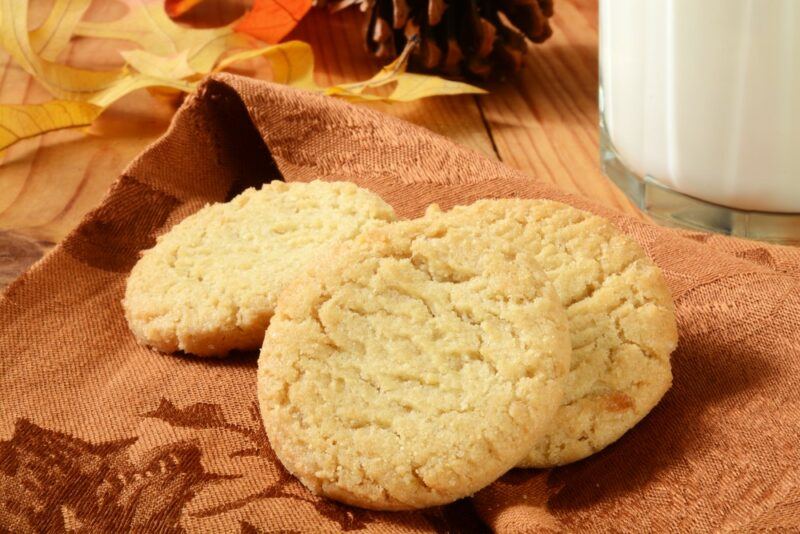 Ball Drop is one of the many unexpected cookies from Fat & Weird. The name sums up the company surprisingly well, as their cookies are pretty thick and they really are on the weird side.
Ball Drop gets its name from the ball dropping at New Year. It's a champagne cookie, with a cream champagne core and even champagne-flavored gummies mixed in.
Habanero Cookies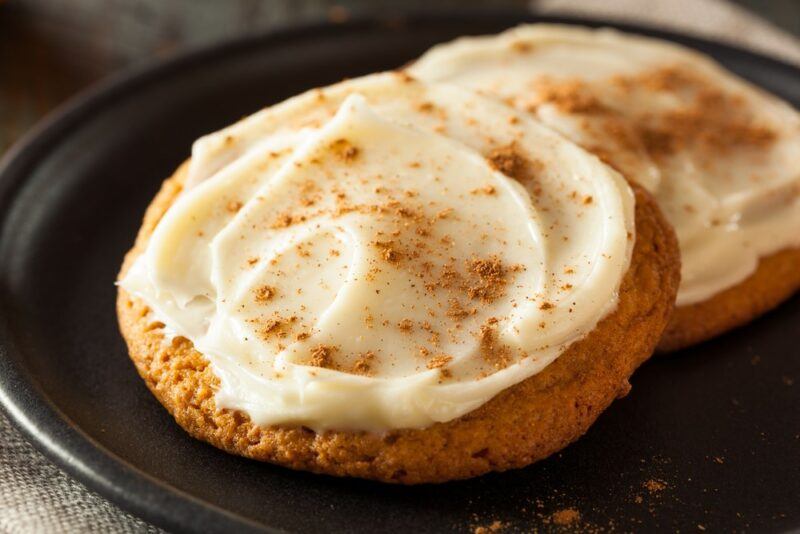 Here's one for everyone who loves spice. Some recipes try to remove as much heat from the habaneros as possible, giving you cookies that are only a little warming.
Others keep plenty of heat in. These cookies are delicious, but can give unsuspecting eaters quite a fright.
Philly Cheesesteak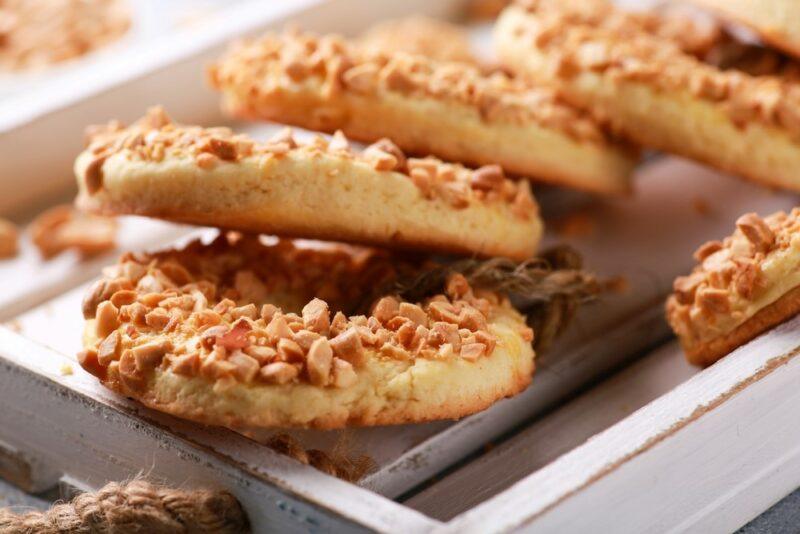 Odd as it seems, Philly cheesesteak cookies really are a thing. There's this recipe, which relies mostly on savory ingredients (including cheddar cheese and beef jerky!).
The choice of ingredients mean that the cookies taste much more like steak and cheese than you'd expect. Not surprisingly, there aren't many other recipes for this type of cookie. It's too unusual.
Black Pepper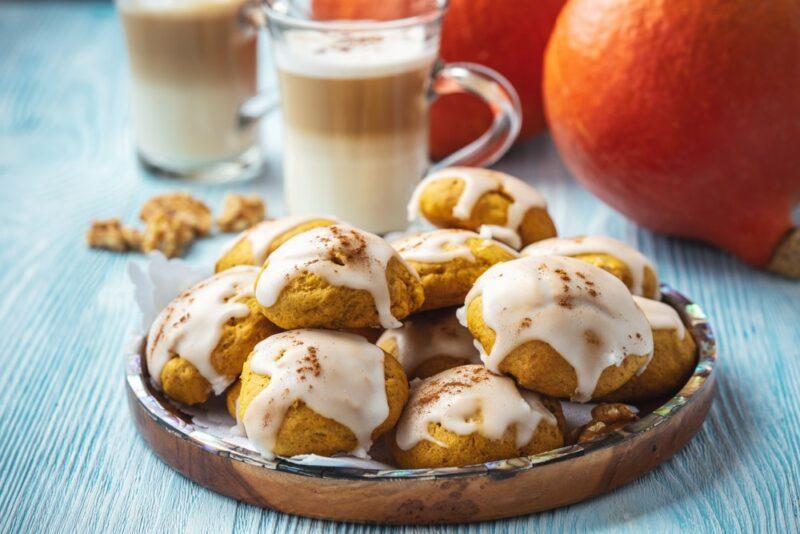 Black pepper offers a vibrant flavor and slight heat to cookies. However, the other ingredients make a huge difference. You need the flavors to be mild enough that you can still taste the pepper.
There are plenty of ways to riff on this theme too, like black pepper parmesan cookies or pepper cumin cookies. You can play around with other spices too. Any that complement black pepper could work well in cookies.
Asparagus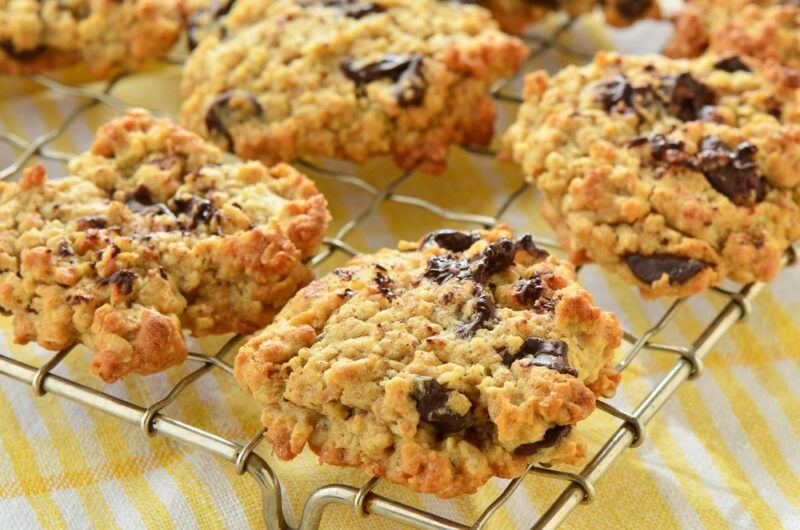 Who could have imagined it? You can include asparagus in cookies.
The idea is a little like using zucchini, where you're grating a little asparagus and mixing it in with your other ingredients. Doing so stops the asparagus flavor from being too strong, but the flavor isn't completely buried either.
Still, it's debatable whether asparagus cookies are a good idea. It seems difficult, if not outright impossible, to create tasty cookies this way
Garlic Cookies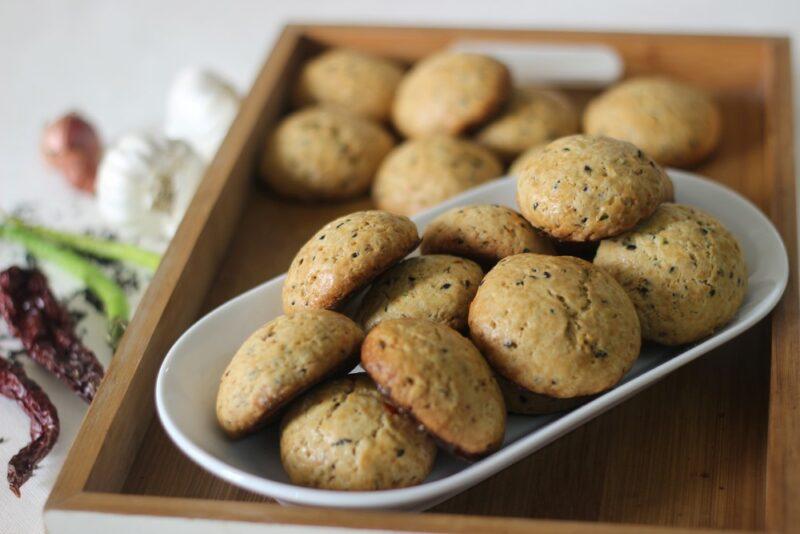 Garlic cookies are certain to divide people. Many recipes, including this one, maintain the traditional sweetness of cookies, but add a savory tinge from the garlic.
Do the cookies taste good? That all depends on how you feel about garlic. Either way, it's best to watch your serving size, or your breath will smell like garlic for hours.
Black Garlic Chocolate Chip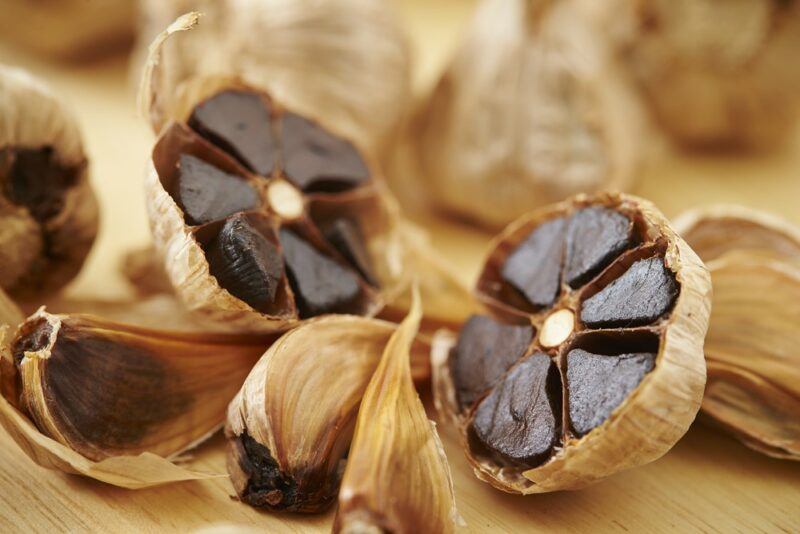 These are still garlic cookies, but they take the idea in a completely different direction. Rather than using regular garlic, they rely on black garlic instead.
The black garlic changes the flavor profile completely, as this fermented garlic has a rich sweet taste. Chocolate chips are a natural complement to the flavor of the garlic. While regular garlic cookies probably aren't worth the effort, black garlic chocolate chip ones might actually taste amazing.
Pesto Cookies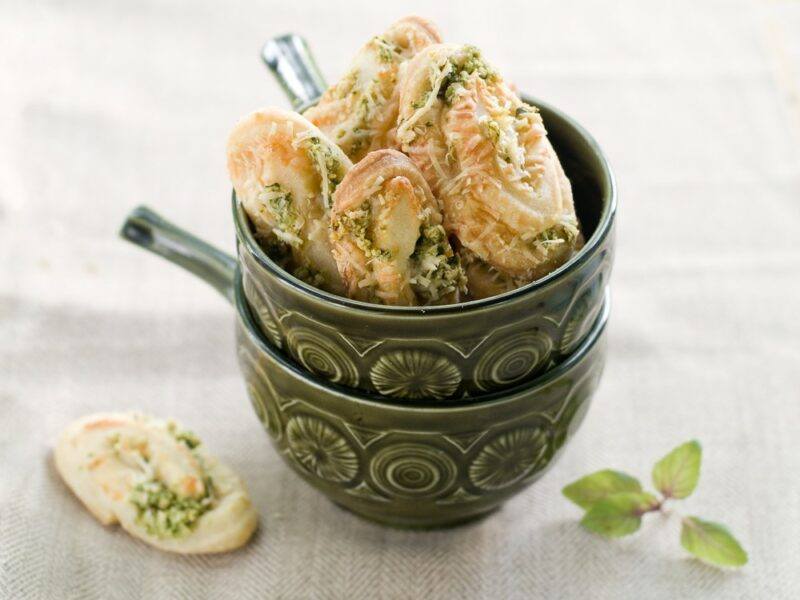 Speaking of savory ingredients, how about including pesto in your cookies? Some versions use pesto itself, while others include chopped basil, parmesan, and related ingredients.
If you're curious about the style, The Daily Meal has an interesting recipe that's worth trying.
Lemon Olive Oil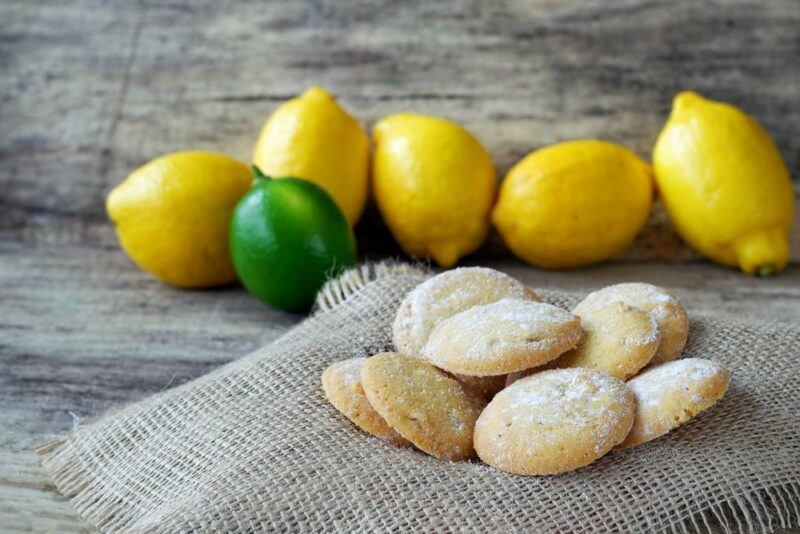 The combination of lemon and olive oil in a cookie doesn't sound like it should work. Yet, these cookies look amazing.
The lemon adds brightness to the cookies, while the olive oil provides plenty of healthy fats. They might be perfect if you want cookies that are just a little different.
Of course, the flavors may be hit and miss. Some people would love them. Others may prefer more traditional cookie flavors instead.
Fruit Cocktail Cookies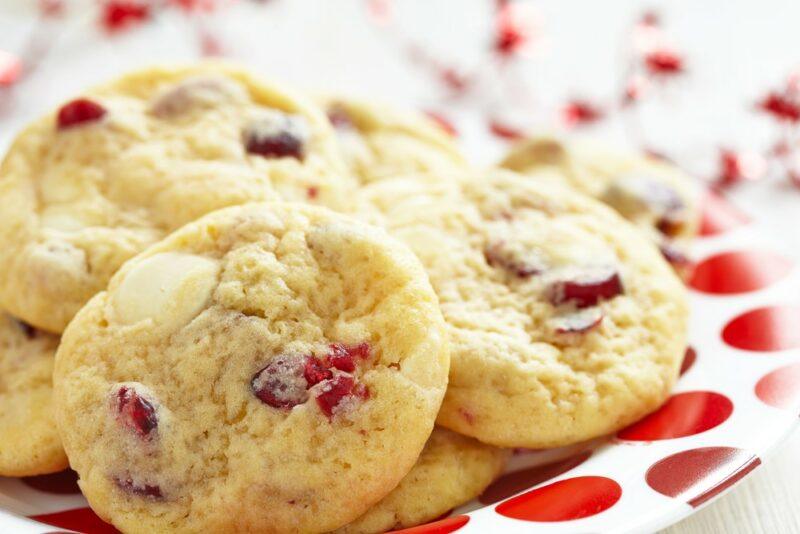 Including fruit in cookies is a common enough idea. But, actually using a can of fruit cocktail? That's an incredibly unusual approach.
Still, this is much easier than dealing with fresh fruit. The idea could be perfect if you don't have many supplies at home.
Bacon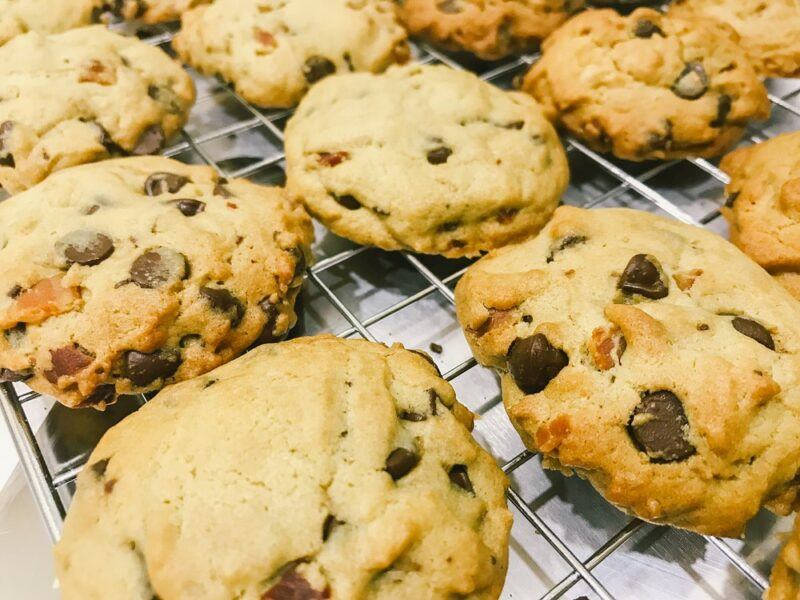 Bacon cookies are a strange idea. Honestly though, it would be weirder if they didn't exist. We do tend to add bacon to pretty much everything.
There are many variations to this idea too, like bacon chocolate chip cookies, peanut butter chocolate chip bacon cookies, maple bacon cookies, and that's only naming a few of them.
Bacon even works surprisingly well in cookies. After all, the contrast of sweet and salty is becoming incredibly popular. Bacon cookies are sweet, salty, and bacon-y. How can you go wrong?
Chocolate, Orange, and Cardamom Cookies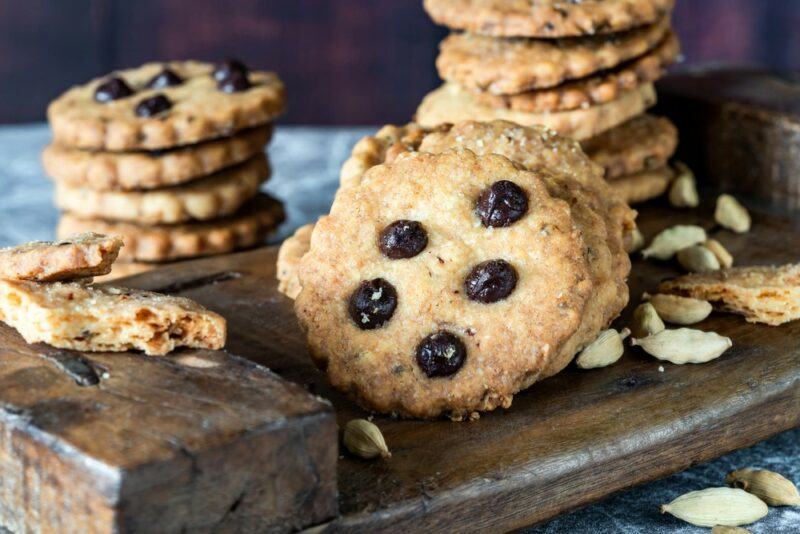 Chocolate, orange, and cardamom cookies are more elegant than most other entries on this list. They're the type of cookie you can imagine serving at a dinner party or perhaps wrapping up as a gift.
Tropical S'mores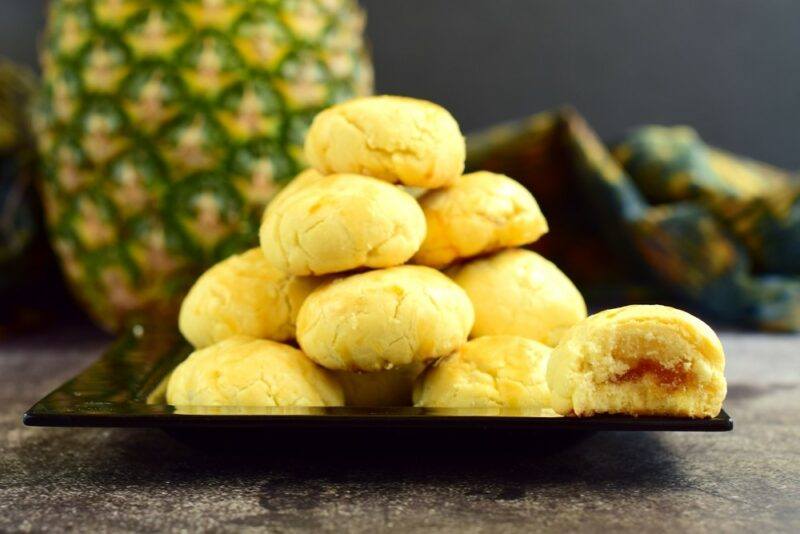 These cookies are a little like s'mores except, you know, they have a distinct tropical flavor. Actually, there are plenty of different versions, ranging from simple to overly complex.
These ones from Bellyfull are particularly good. They combine coconut with white chocolate, macadamia nuts, grilled pineapple, and a few other flavors. Making them requires a bit of work, but they're well worth it.
Fruit Punch Oreos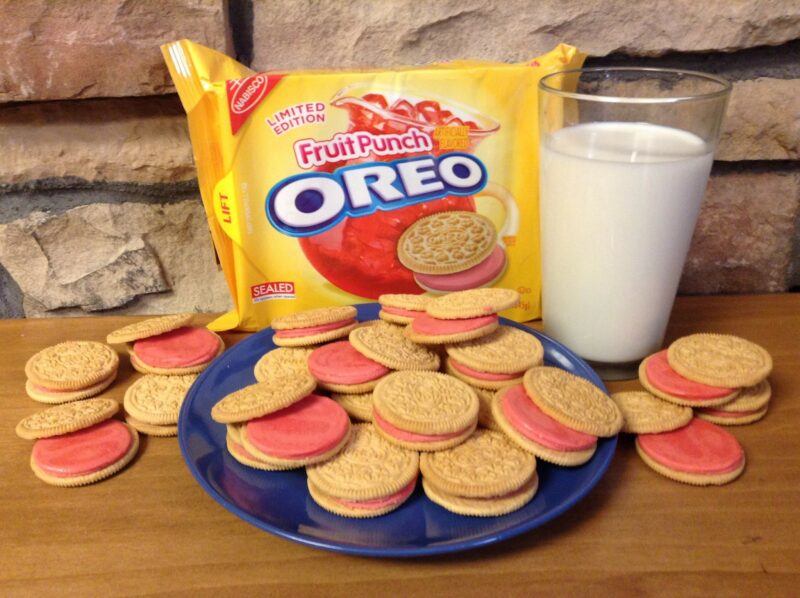 Here we are with another strange Oreo flavor. Fruit Punch Oreos taste like the love child of Oreos and Kool Aid. Whether this is a good or a bad thing is highly debatable (okay, we lie, the combination was a bad idea through and through).
Some people did love these cookies, while others felt that the Fruit Punch aspect tasted far too much like medicine. The flavor was a limited release back in 2014 and wasn't very popular, so you're not likely to see it around much anymore.
Spruce Tip Sugar Cookies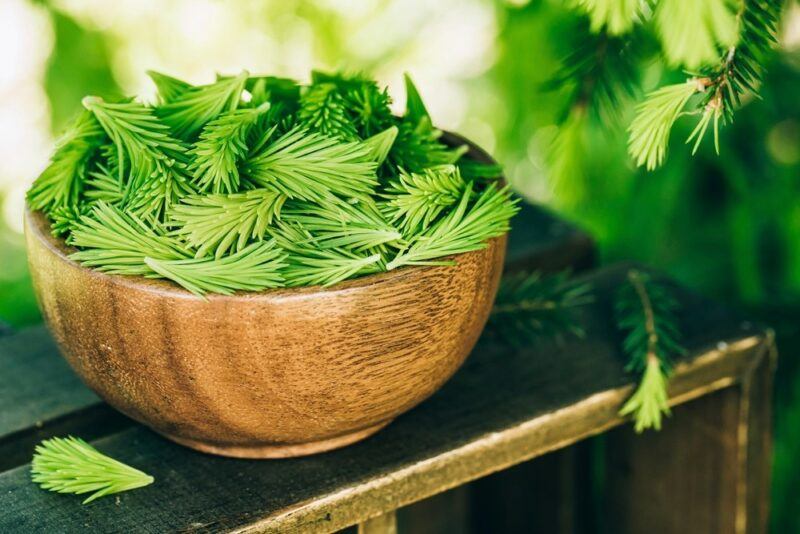 These cookies stand out, even on a list of weird cookie flavors. I mean, honestly, who would think to use spruce tips as an ingredient in cookies? Or as an ingredient in anything, for that matter?
Yet, this recipe from Little House Big Alaska does exactly that. While spruce tips are an incredibly strange ingredient, it seems like they work well in these cookies. Of course, you'd need to forage for the spruce tips yourself (you certainly won't find them in your local store).
Movie Candy Cookies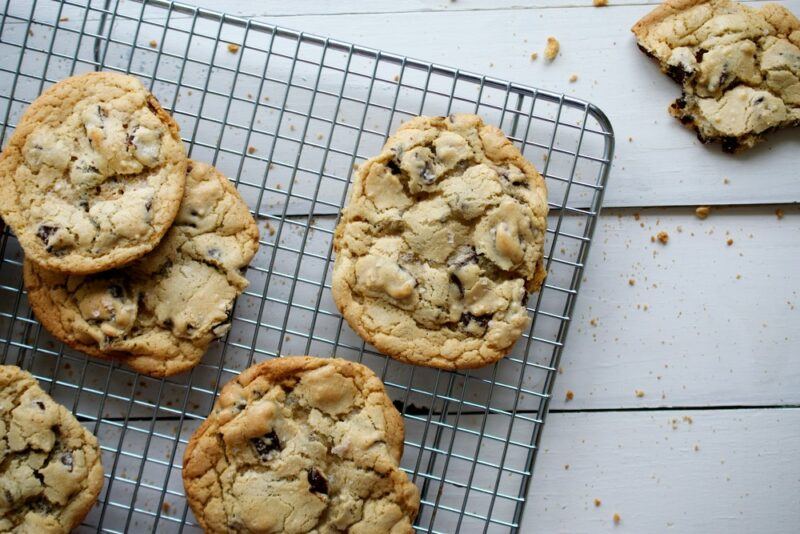 These treats are a little like the traditional chocolate chip cookie. Except, instead of using chocolate chips, you're mixing in a combination of movie candy.
The original recipe includes Junior Mints, chocolate covered raisins, Milk Duds, and Buncha Crunch. Those ingredients would create a weird mixture of flavors and textures.
Do the cookies work? Honestly, it's hard to know.
Chocolate Chips And Potato Chips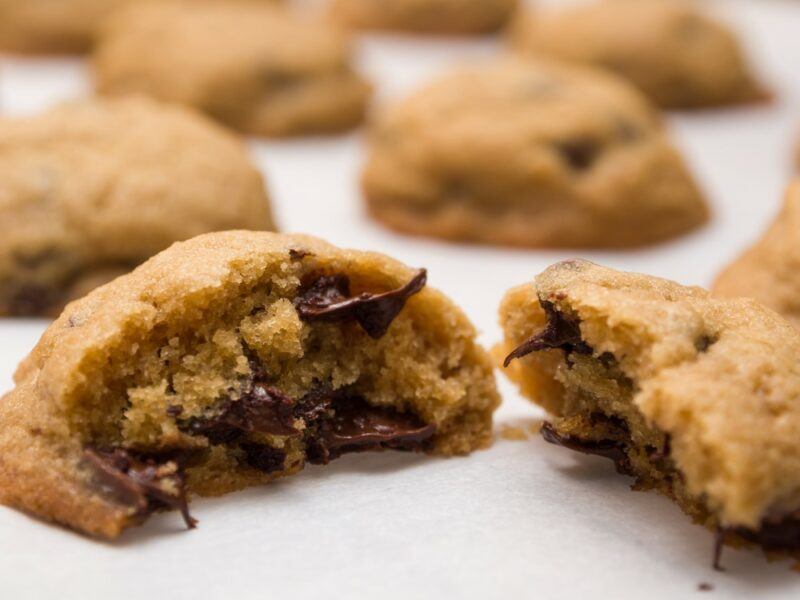 Chocolate chip cookies are incredibly popular. So are potato chips. Cookies that combine both of these things… um… that's quite a different story.
Actually, the style could work. The saltiness of potato chips would be an excellent contrast to the sweetness of chocolate. You should get a little bit of crunch as well.
Of course, convincing other people to try the cookies might be a challenge. Maybe you could pretend that they're regular chocolate chip cookies?
Chili Chocolate Chip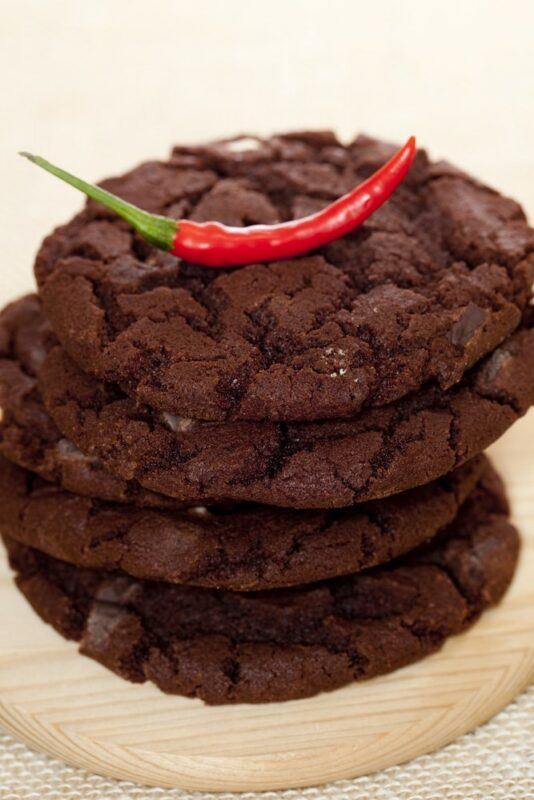 Here's another riff on chocolate chip cookies – chili chocolate chip. The idea doesn't need much explanation and it's easy to see how it works.
You could easily tweak the amount of chili to match your audience. Some people might want just a little heat from the chili, while others might look for a much more intense spicy hit.
Coffee Cake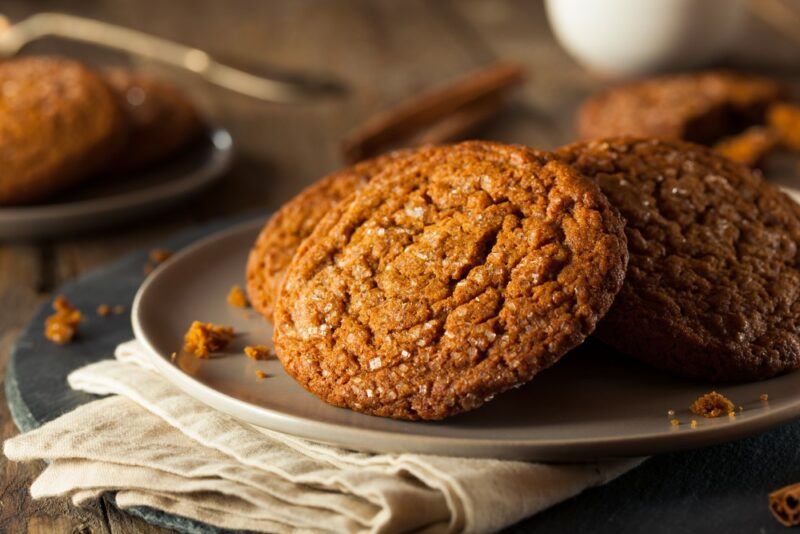 Just about anything familiar can be made in cookie form, including coffee cake. Using coffee in cookies is a fantastic way to kick them up a notch.
If you want an energy kick too, then regular coffee would be the way to go. If not, you could get the same flavor with caffeine free coffee.
Rosemary, Lemon, And White Chocolate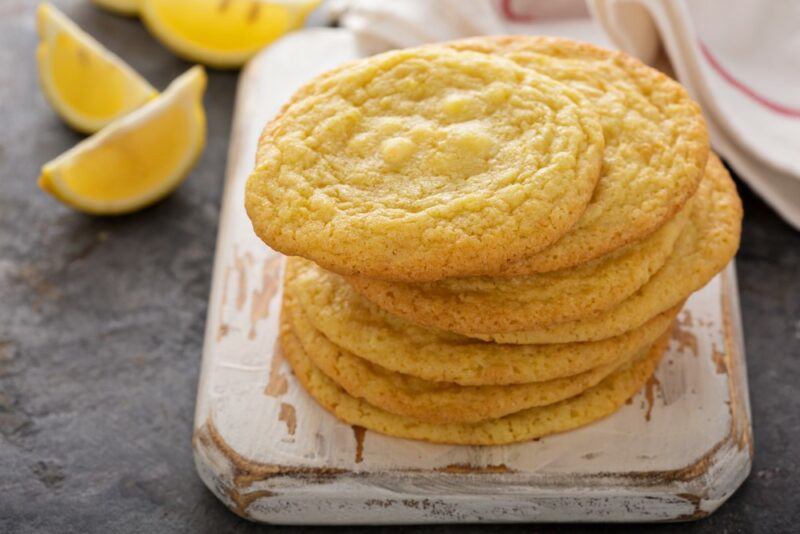 This flavor combination sounds fantastic right out of the gate. The lemon would provide zesty vibrancy to the cookies, which the rosemary and white chocolate nicely contrast and complement the lemon.
In fact, this combination of ingredients could be used in many treats, including cheesecake and truffles.
Fig, Feta, And Honey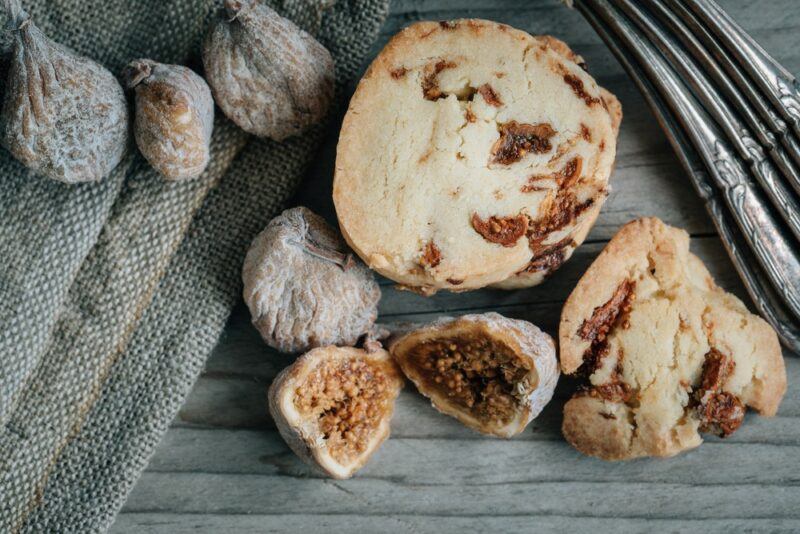 Figs are often combined with honey and either goat's cheese or feta. So, why not follow that theme with your cookies as well?
Shortbread cookies would be the natural choice here, as their texture complements the other ingredients perfectly.
If this all sounds too weird, you could just skip the feta. Without it you just have figs and honey, which sound more like regular cookie ingredients.
Garbage Cookies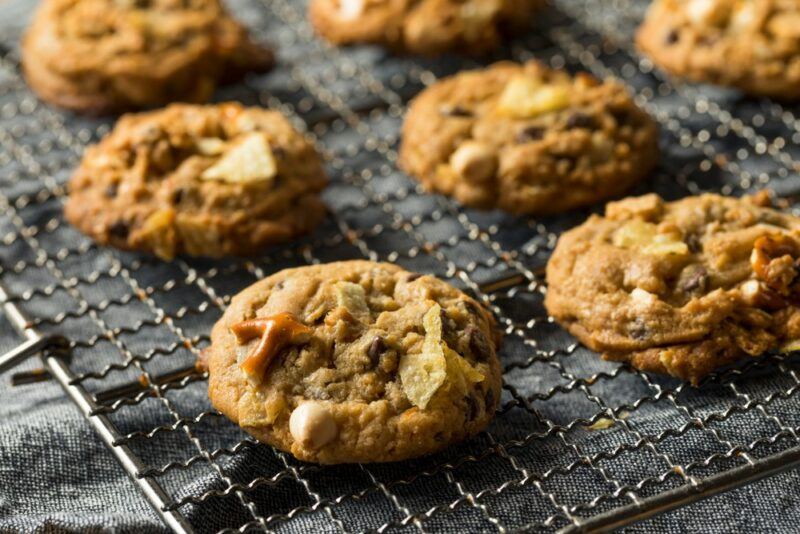 Garbage cookies (or compost cookies) are an anything goes idea. You'll often see unusual ingredients in the mix, like potato chips, graham crackers, rice Chex, and more. I've even seen recipes that include coffee grounds and others with sour cream.
Not surprisingly, the cookies will be hit and miss. Some will be amazing, while others might get tossed straight in the garbage.
Tiramisu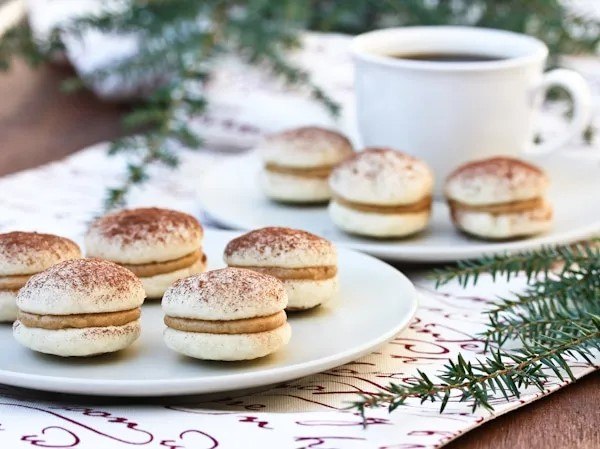 Here's a flavor that you know will work well – tiramisu. Some tiramisu cookies are even better than the actual dessert.
Besides, it's much easier to serve cookies at a party than to try and dish up tiramisu. Sommer at aspicyperspective.com has a fantastic recipe to get you started. However, this is just one of many tiramisu cookie recipes. Other authors have their own spin on the idea.
Ketchup Macarons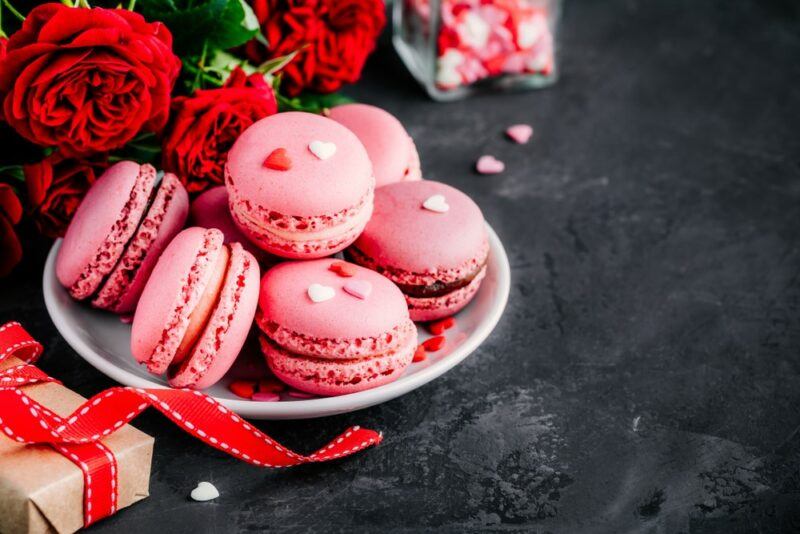 These cookies are more than just a gimmick. They're actually meant to taste good as well.
Well, perhaps good is too strong of a word. 'Not bad' might be better. You could make them for yourself, although macarons take a lot of effort to make. If you're going to do all that work, perhaps it's best to start with a more predictable flavor.
Miso Peanut Butter Cookies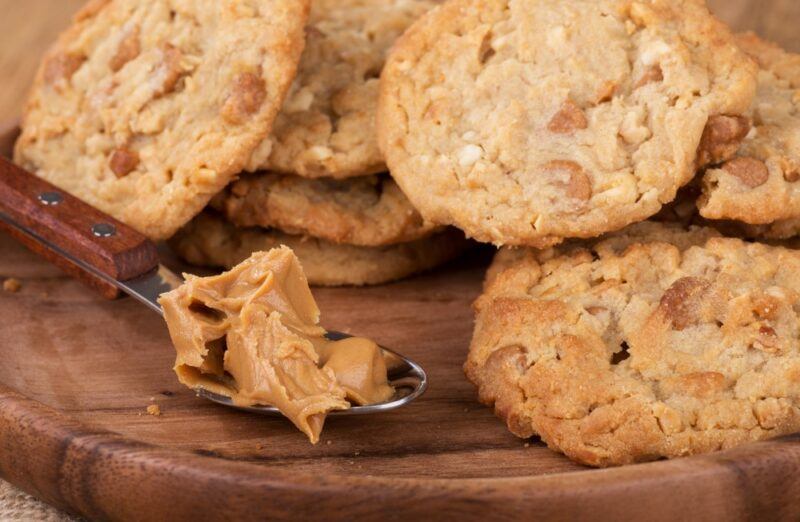 Despite the odd flavor combination, peanut butter miso cookies are incredibly popular. There are now many recipes to choose from, including this one from The New York Times.
And, actually, it's not too surprising that the flavors work. You get this fantastic balance of sweet, savory, and salty. It's also fantastic to find cookies that aren't overwhelmingly sweet.
Curry Cookies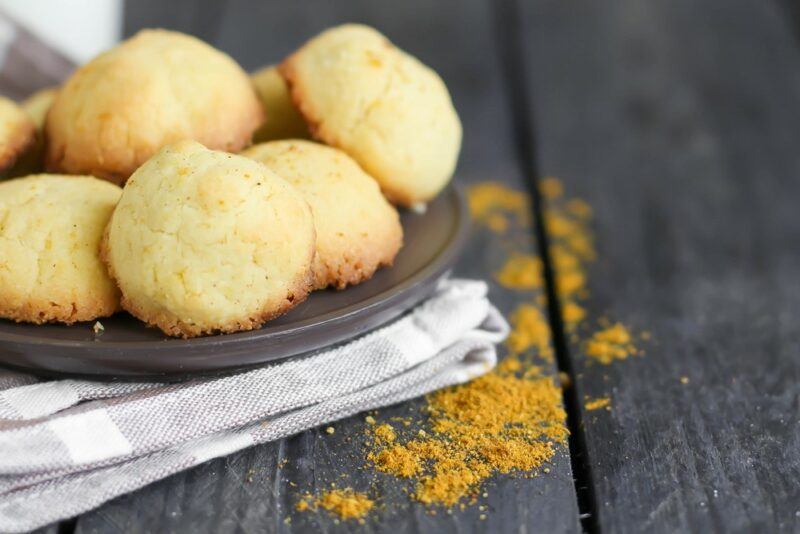 Ever thought about adding curry to cookies? The idea isn't as unusual as you might imagine. The curry adds a savory tone to the recipe, plus complexity that you wouldn't see otherwise.
Some versions are even spicy because they use ingredients like chilies to add heat. Because these cookies are often fairly savory, they're best served before a meal, rather than as a dessert.
Cheddar Goldfish Peanut Butter Cookies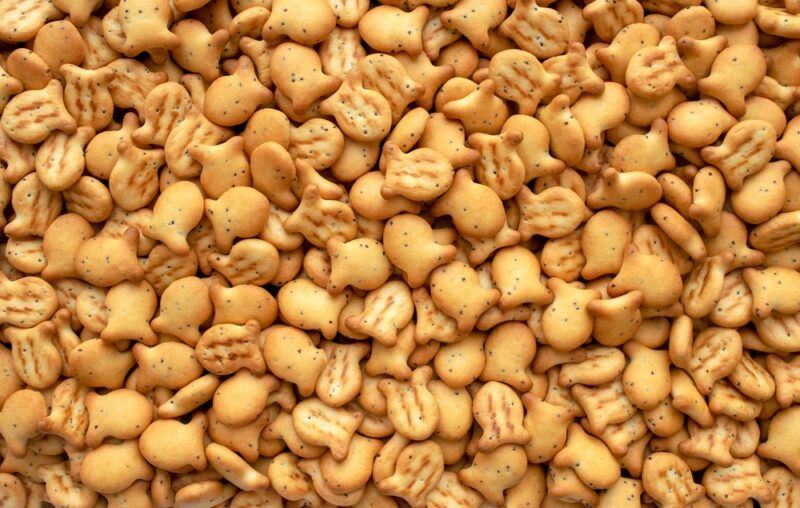 I found this recipe on Reddit. I suspect it's only been tried once, by the recipe's creator, as it is a completely bizarre idea.
The cookies do exactly what the name suggests – they use a combination of peanut butter, cheddar cheese, and cheddar-flavored Goldfish. It's an odd recipe from start to finish, yet the creator did enjoy the cookies.
Who knows, perhaps the recipe is worth refining?