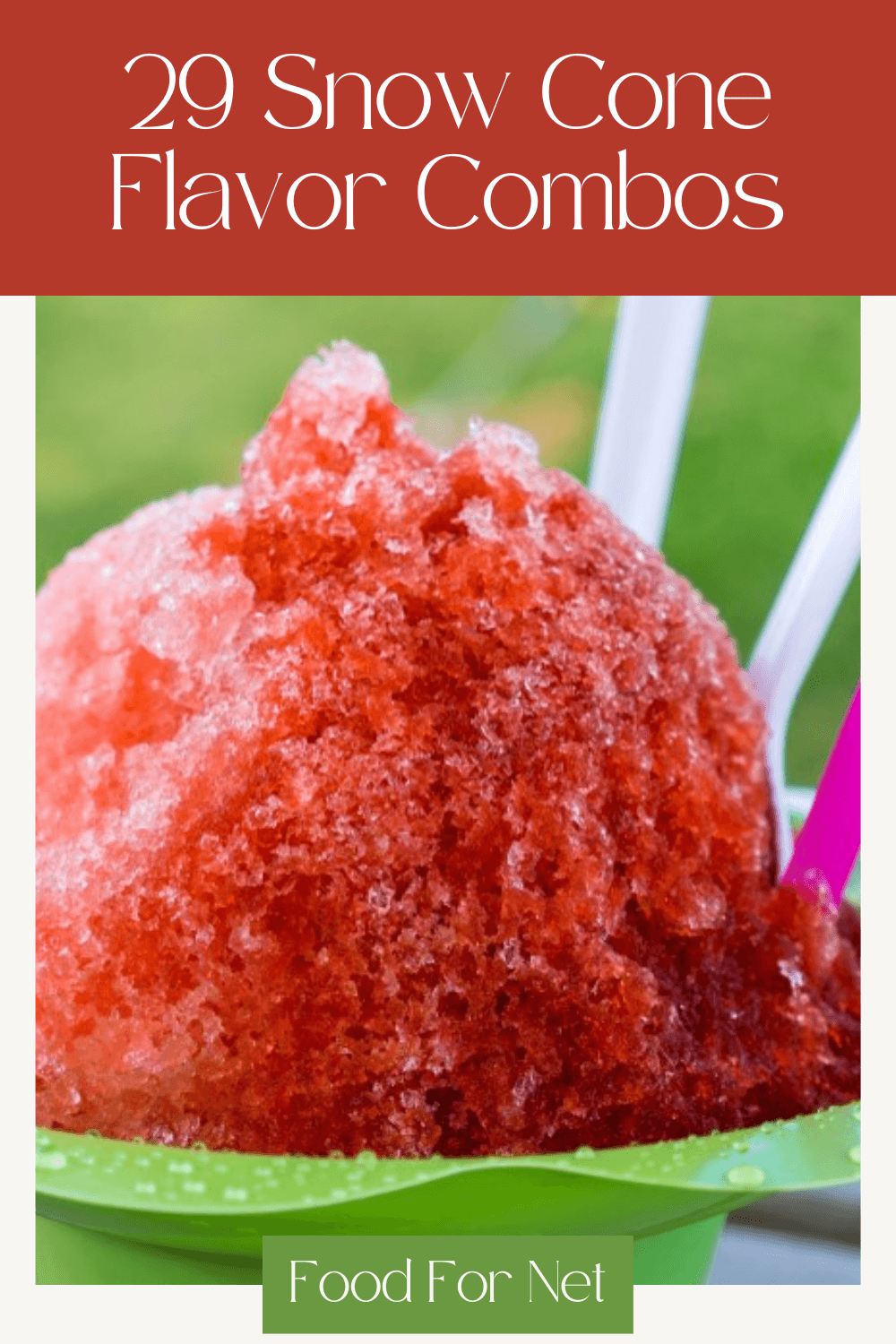 Snow cones remain a popular treat, one that's responsible for many fond summer memories. The cones are simple desserts. Seriously. We're just talking about shaved ice that's topped with one or more types of syrup. There might be some evaporated milk or another ingredient for creaminess, but that's about it.
The flavored syrups are what make snow cones so interesting, with cherry, blue raspberry, watermelon, cherry, and passion fruit being some of the most popular. These syrups can be matched in endless ways, giving you some truly fantastic snow cone flavor combinations.
Some of these flavor combinations branch out even further, like using unusual snow cone syrups or even booze to create an alcoholic snow cone. A few even try to mimic the flavors of classic cocktails.
Without further ado, here are some fun flavor combos for you to try. Most of these involve mixing a few types of syrup together, then pouring these over your crushed ice. However, some work best if the syrups are kept distinct. This gives you a fantastic visual and flavor contrast.
Fun Flavor Combinations For Your Snow Cones
Pina Colada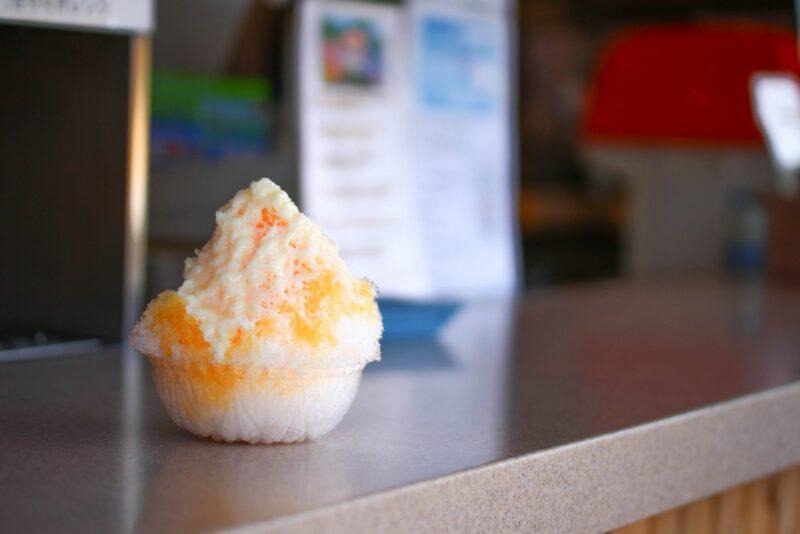 Want a snow cone that tastes like a pina colada? No worries, just combine 3 parts of pineapple syrup with 2 parts coconut syrup. You'll get a yellow snow cone with distinct coconut flavor tones.
Mai Tai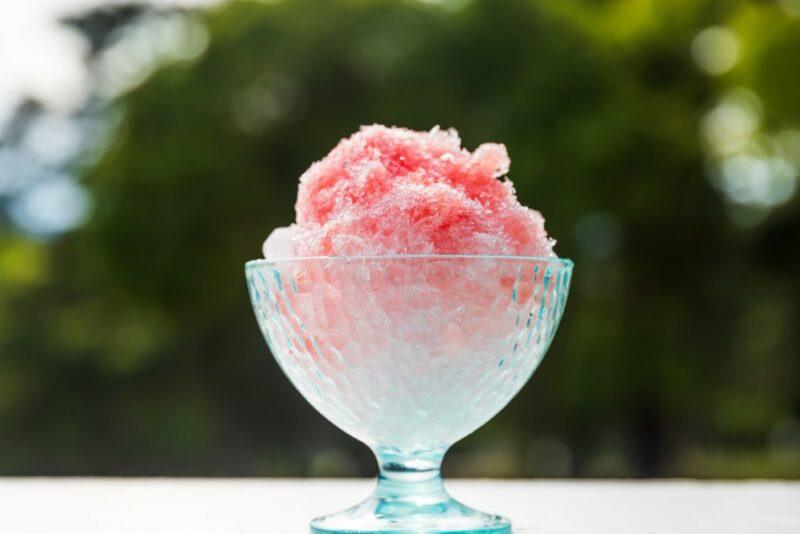 What about a mai tai? This is a less common flavor combo, but it's easy to prepare too. This time you just need 2 parts pineapple syrup, 1 part lemon syrup, and 1 part orange syrup. The syrups should all be mixed together to give you a consistent flavor.
Or, you can take a different approach and look for mai tai syrup. This does exist and brings the flavor of rum into the mix too. Don't worry though, snow cone syrups tend to be completely alcohol-free, so they're fine for kids.
Ocean Breeze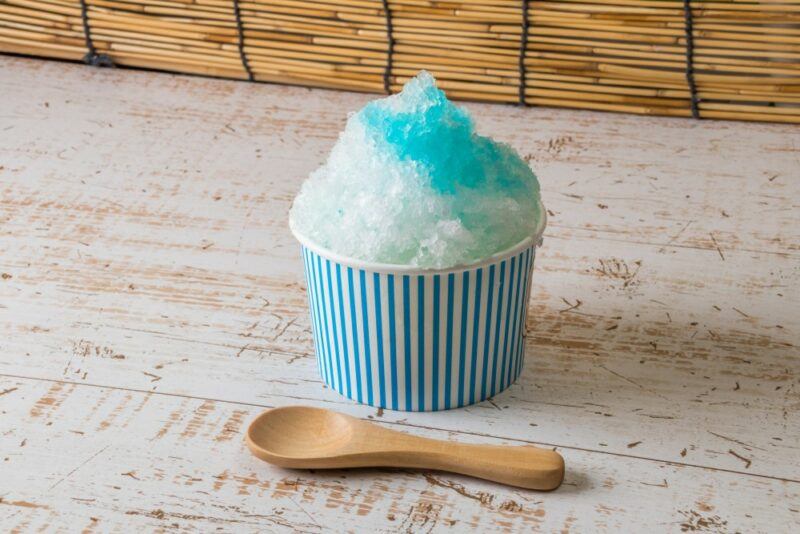 Before we move on, here's one more cocktail-inspired flavor. This one is a little more complex, as it uses 5 parts blue raspberry syrup, 4 parts vanilla syrup, and 1 part lemon syrup.
You could easily make an adult version of this treat too by swapping the vanilla syrup for vanilla vodka. Why not? Snow cones aren't just for kids.
Fruity Orange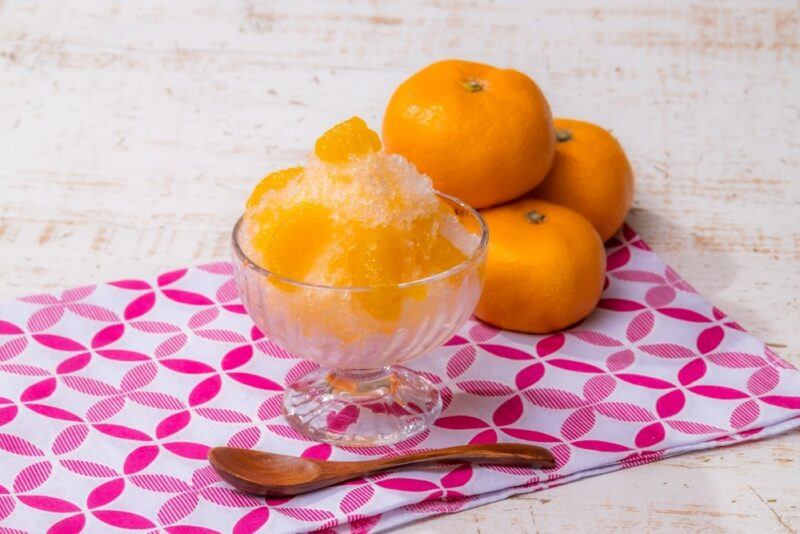 This flavor just combines 2 parts of orange syrup with 1 part of cherry syrup and 1 part of peach syrup. The syrups give you a vibrant fruity drink with a little more nuance than normal.
Captain America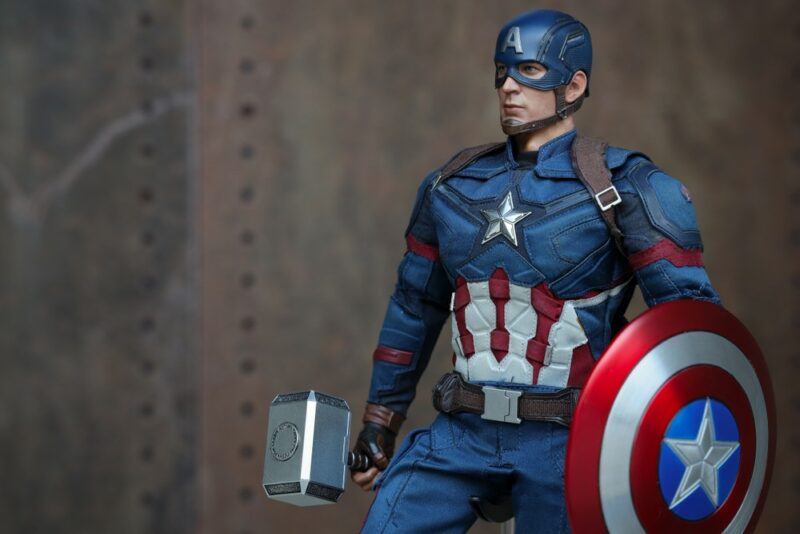 This snow cone is slightly different, as you don't mix the flavors. Instead, you use blue raspberry on the outside and watermelon in the center. You could even add a little condensed milk on top for contrast.
Other versions use the same syrups differently. For example, you might have red and blue layers stacked on top of each other. Or, you could create red, blue, and white stripes on the snow cone.
You could experiment with the syrups too. You're looking for a red syrup and a blue syrup (and perhaps a white one), but these don't need to be watermelon and blue raspberry. Plenty of other syrups come in the same colors.
Cherry Cheesecake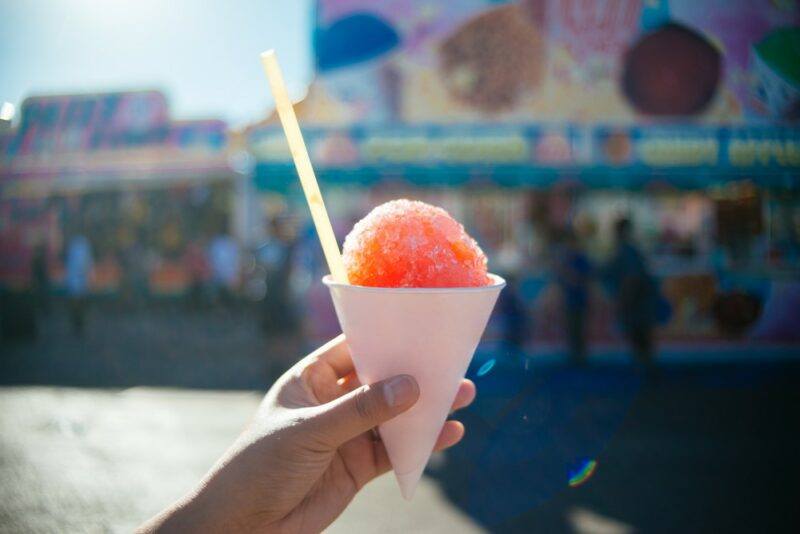 Here's where things get interesting. This snow cone flavor involves mixing the syrups with evaporated milk. Doing so makes the snow cone creamier and works well with many flavors.
For this version, you'll need 7 parts evaporated milk to 1 part cherry, 1 part vanilla, and a splash of pineapple syrup. You could increase the syrup content a little, but the recipe should still be dominated by evaporated milk.
Using multiple syrups and evaporated milk does make this a fairly complex treat. But, the flavor is worth the effort. You could even swap the cherry for a different type of fruit. Plenty of fruit syrups would work well.
Banana Berry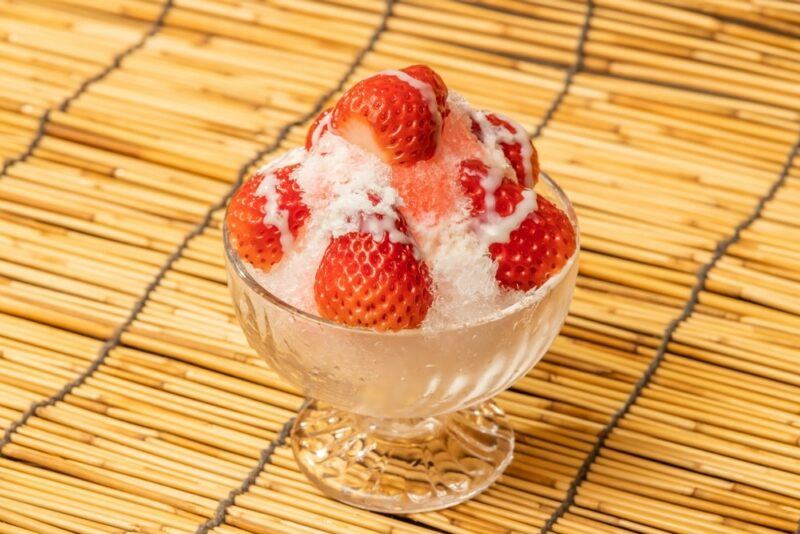 Here's a much easier snow cone. This time you're just combining banana syrup and strawberry syrup – 1 part of each. You could mix these syrups together or create a band of each.
Ocean Water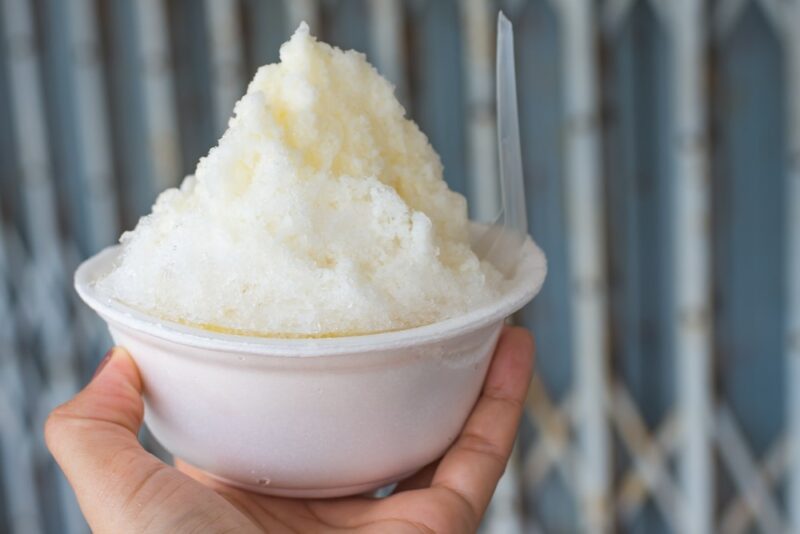 For this flavor, you need 2 parts coconut syrup, 1 part lemon syrup, and 1 part lime syrup (or just 2 parts coconut and 2 parts lemon-lime syrup). You'll end up with a well-balanced treat that feels very tropical.
Boozy Blue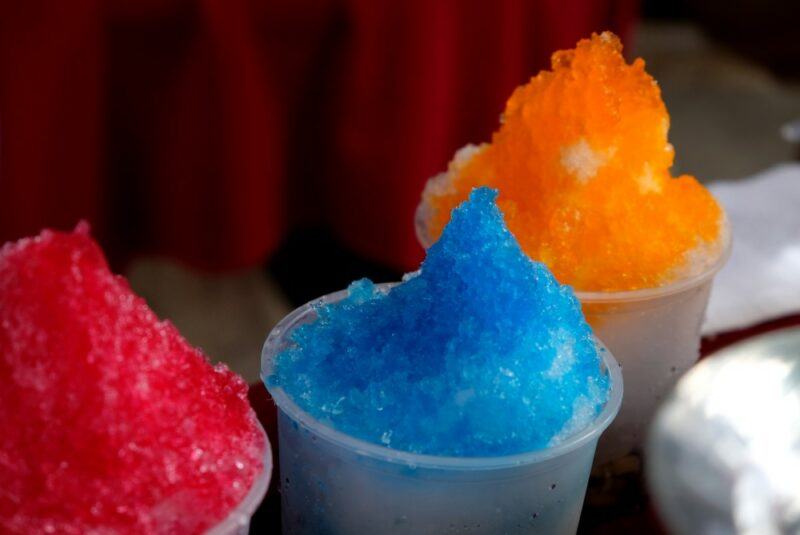 The recipe creators at Tipsy Bartender can make anything alcoholic, including snow cones. We're not just talking about adding vodka to your snow cone either. Their recipes are much more complex than that.
Their blue version relies on 6 ingredients, including vodka, blue raspberry vodka, blue curacao, and peach schnapps. This gives you a bright and very boozy snow cone.
You can easily choose different liquors and spirits, as long as you stick to a ratio of roughly 3 parts mixer to 1 part booze.
Dr. Snow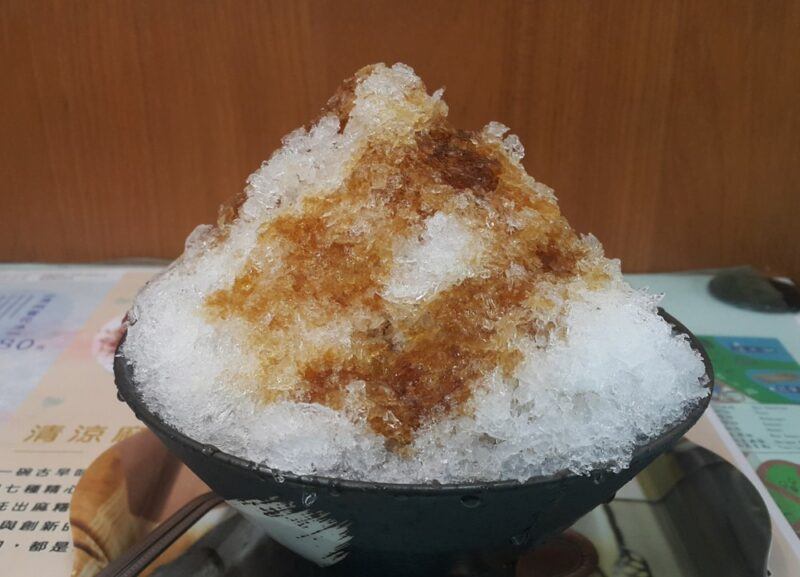 This flavor simply combines 1 part of root beer syrup and 1 part of cherry syrup. Root beer syrup isn't as common as some other flavors, but it's not incredibly rare either.
If you can't find root beer syrup, you can make your own using root beer extract.
Snow Cone Mocha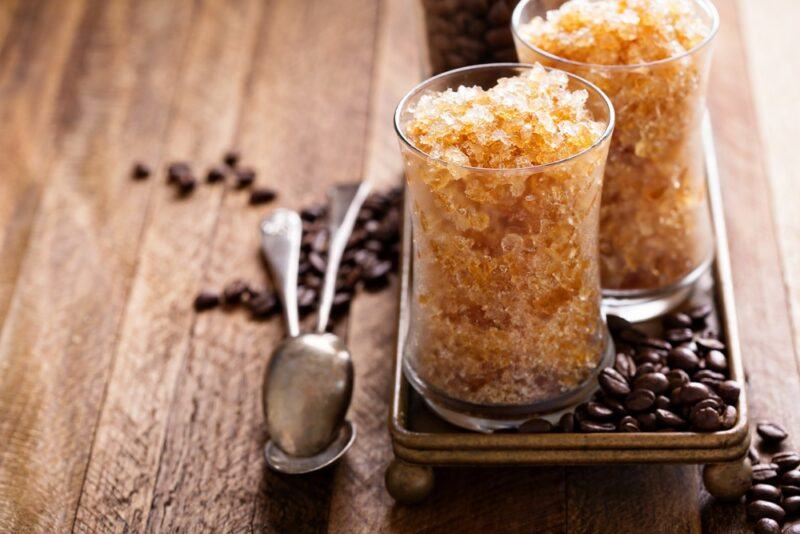 This is an adult snow cone, but it doesn't involve any alcohol. Instead, you're using coffee and chocolate syrup to flavor the snow cone. The combination works well, but you may need to experiment to find the best ingredients and ratios.
You could even take the idea a step further and include coconut in the mix. That's exactly what this espresso mocha-nut snow cone does.
Beetlejuice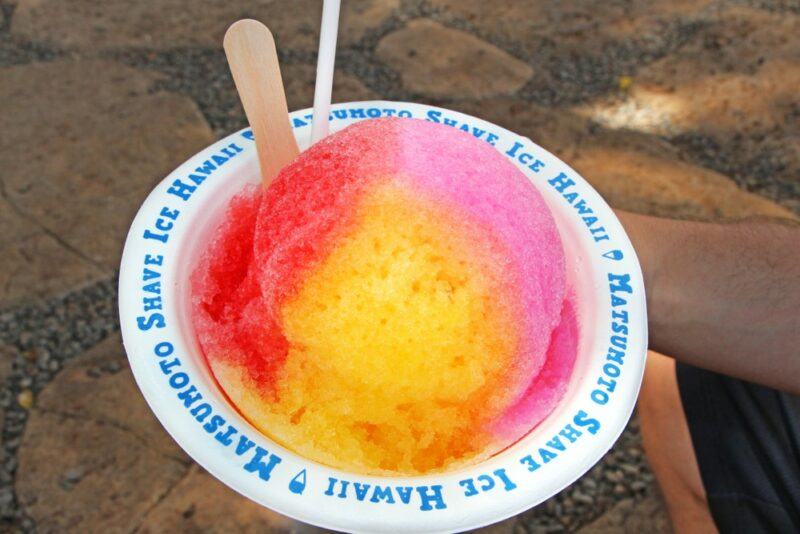 This flavor uses equal measures of strawberry, mango, raspberry, and pineapple syrups. You could mix these together, but the snow cone is best when you use a band of each.
The name of this flavor is a bit odd, though. It doesn't seem to have much to do with the movie Beetlejuice at all.
Fuzzy Navel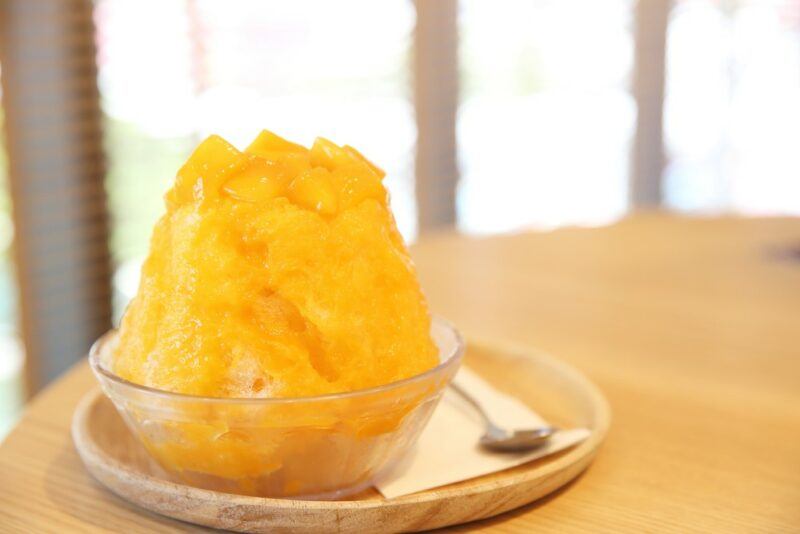 We're back to the cocktail-inspired recipes. This snow cone combines equal amounts of orange syrup and peach syrup. It's pretty close to the real thing too, as a fuzzy navel just uses peach schnapps and orange juice.
Strawberry Daiquiri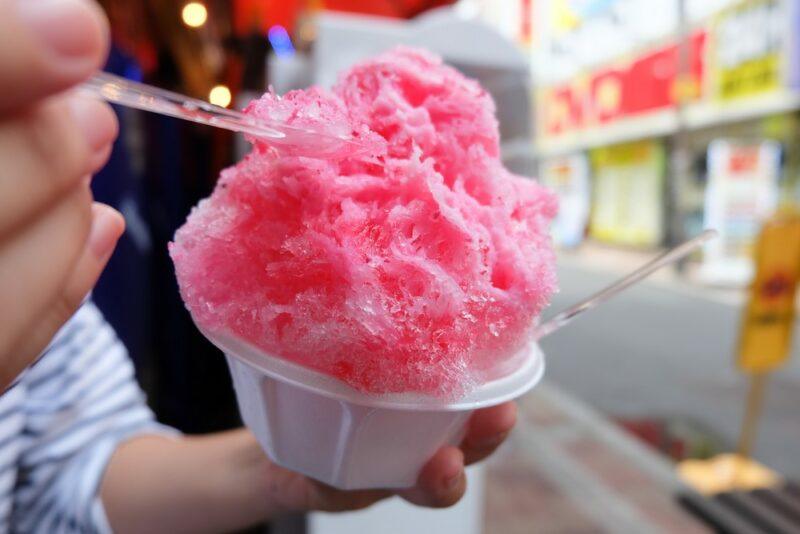 If you prefer berries, how about a strawberry daiquiri cocktail? This one uses 3 parts strawberry syrup to 2 parts pineapple. You could drop the pineapple in favor of another syrup, like lime or perhaps lemon.
You could use strawberry daiquiri snow cone syrup to make the process even easier (yes, this does exist). But, if you make snow cones often, it's probably better to stick to simple syrups like pineapple and strawberry, as these are much more versatile
Spicy Mango

This snow cone follows a slightly different approach. The base flavor comes from mango syrup, but this is complemented by spicy seasoning.
If you don't like too much spice, try tajin seasoning instead. This is only mildly spicy, but it provides a fantastic flavor and color contrast. Adding a little lime juice makes the treat even better.
Yellow Snow Bird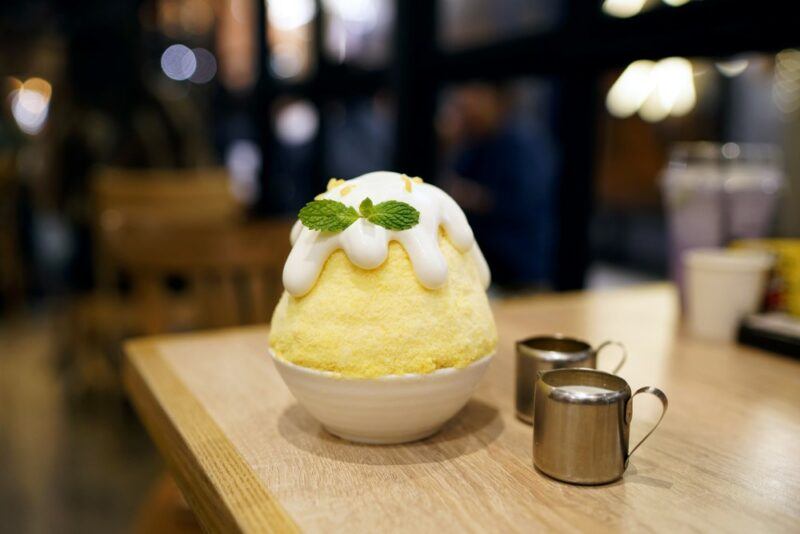 This snow cone flavor is based on the yellow bird cocktail. It relies on gold rum and Gallino, which are complemented by orange juice and pineapple juice. You end up with a bright yellow snow cone that has plenty of alcohol.
Key Lime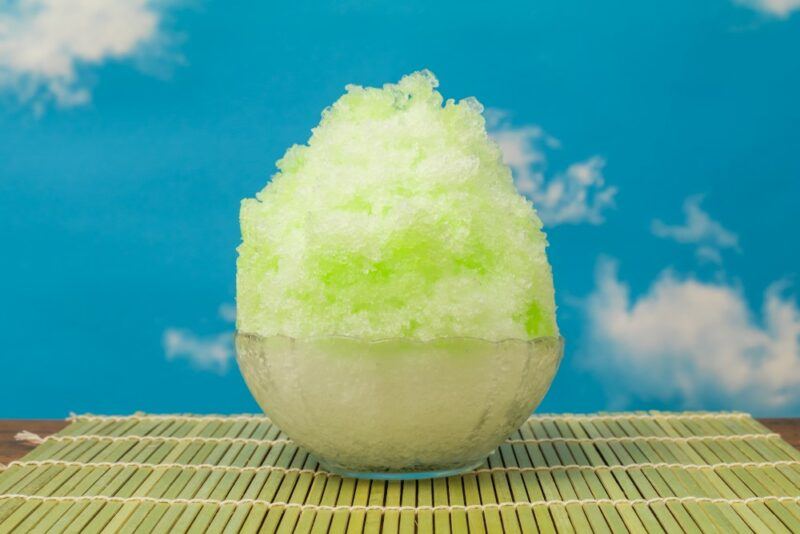 This flavor is an incredibly simple version of key lime pie. All you need is 4 parts of evaporated milk and 1 of lime syrup. While the combo won't taste exactly like the classic dessert, it's much more interesting than a regular lime snow cone.
Peach Razzmatazz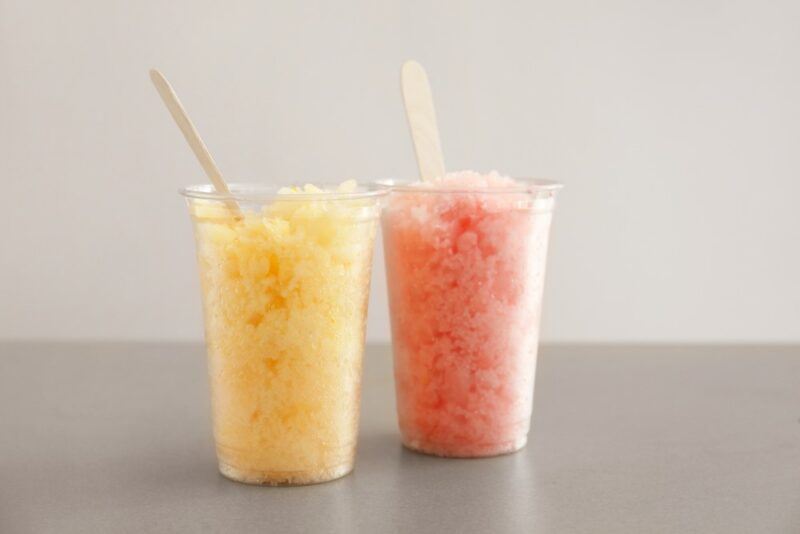 This snow cone flavor mostly relies on peach, plus a little raspberry syrup. The raspberry adds flavor and color, making the snow cone much more interesting than peach on its own.
Tiger's Blood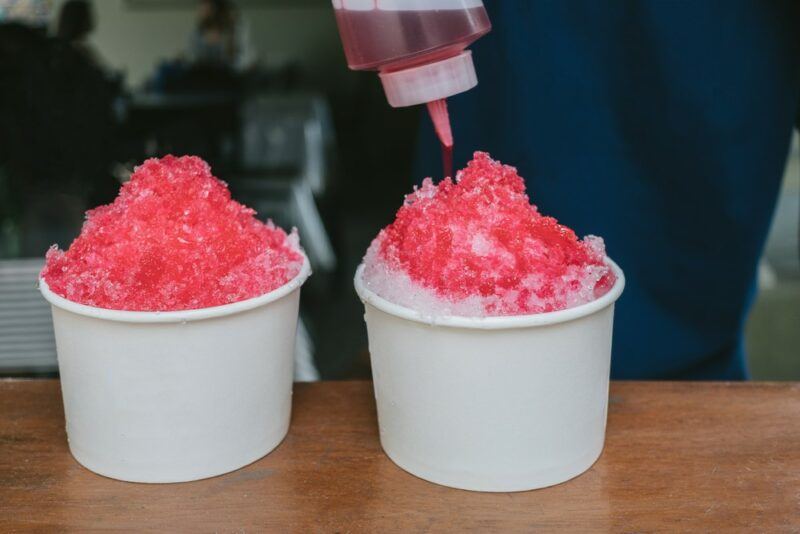 This is an interesting flavor. It's often made using equal amounts of strawberry and coconut syrups. Other times, it is made using mostly strawberry and watermelon syrups, then just a little coconut.
You can even find tiger's blood syrup. This makes things easier if you find that you love the flavor.
Birthday Cake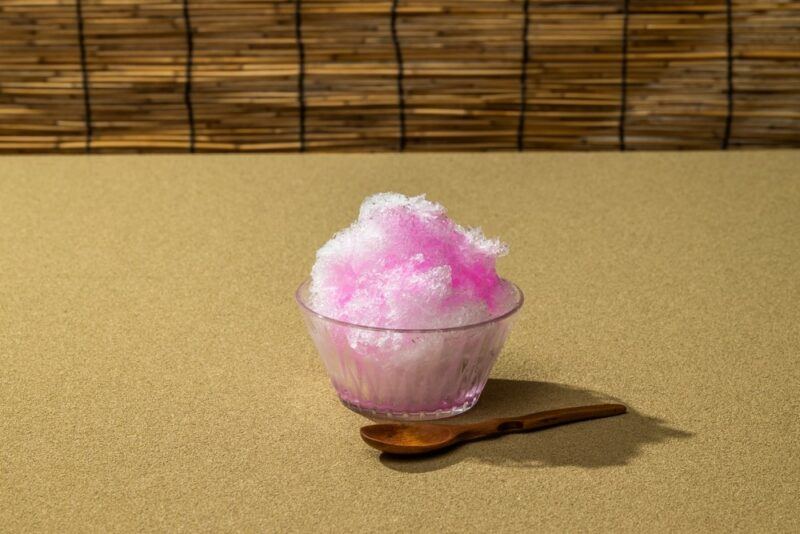 This is a creamy flavor that relies on evaporated milk. Try making it with 7 parts evaporated milk, 1.5 parts bubble gum syrup, and 1.5 parts vanilla syrup. You end up with a snow cone that tastes like childhood.
If you're not a fan of bubble gum syrup, no worries. Why not use a fruit syrup instead?
Lemon-Lime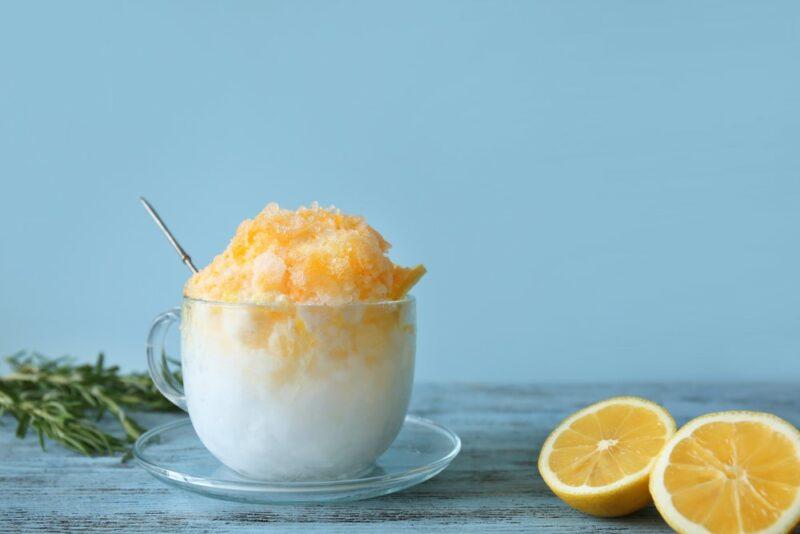 If you don't have lemon-lime snow cone syrup, you can easily just mix lemon and lime syrups together. Equal measures of each should do the trick.
Alternatively, you can make your own homemade lemon-lime syrup using lemon juice, lime juice, and sugar.
Frozen Negroni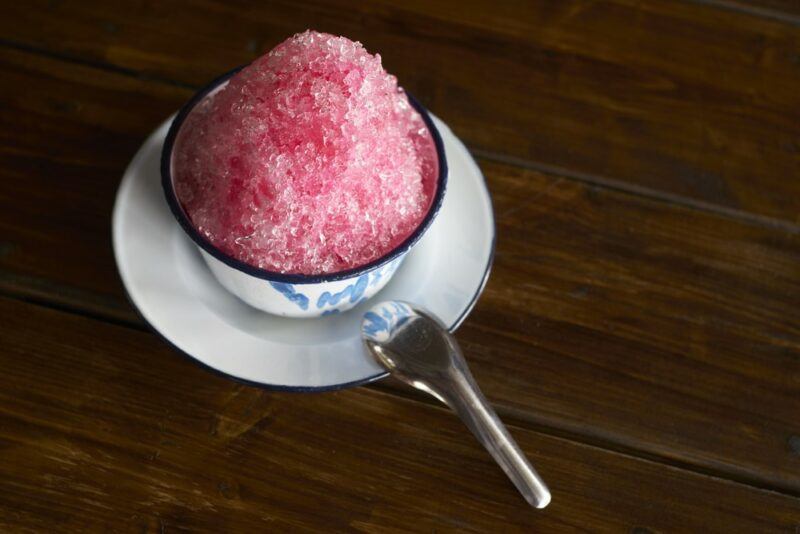 Here's the ultimate adult snow cone flavor – a full blown negroni on shaved ice. There's no secret trick here either, as you're literally just pouring the cocktail over ice.
You can do the same thing with many other cocktails, although you might need to experiment, as some types of cocktail will work much better than others. Still, experimenting with snow cone cocktails could be incredibly fun.
Pickle Juice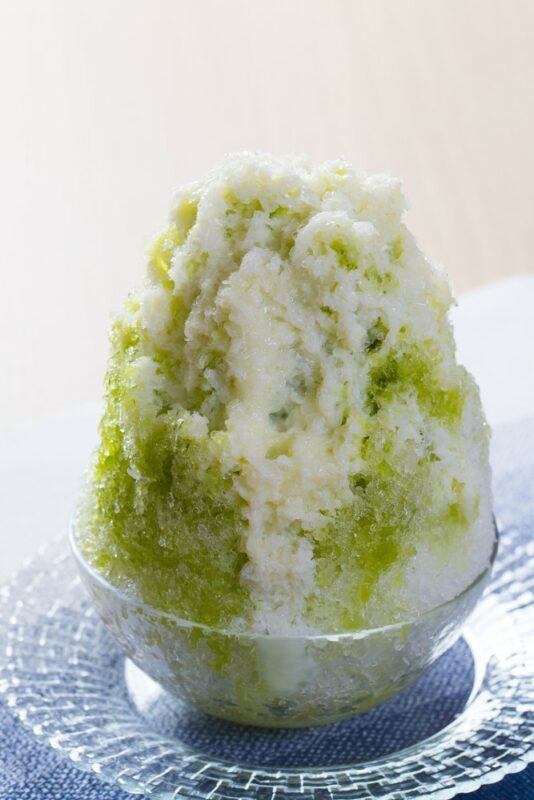 This is one of the most unusual snow cone flavors, as the only ingredients are the ice and pickle juice. That's right, pickle juice.
Not surprisingly, this flavor is going to divide people. Some will love it, while others will think it's disgusting.
Root Beer Float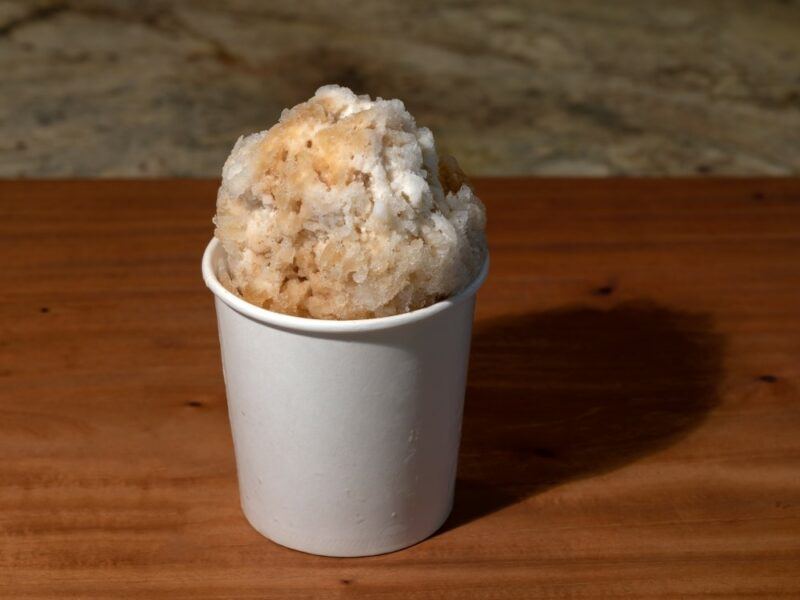 This one is easy. You just need 3 parts of root beer syrup mixed with 1 part vanilla. You don't need more than this because root beer syrup already tastes very authentic.
Bart Simpson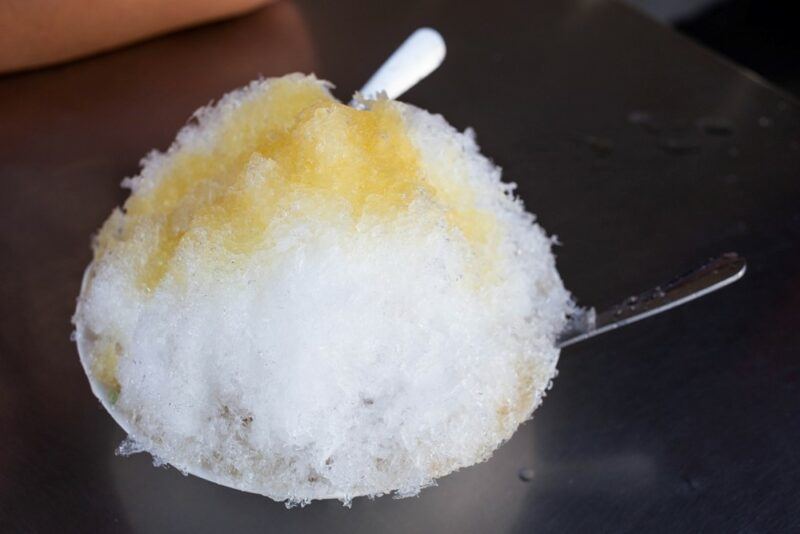 This bright yellow snow cone flavor combines equal parts of banana and pineapple syrup. Those flavors work together unexpectedly well and are perfect for any Simpsons fan.
Rock n' Roll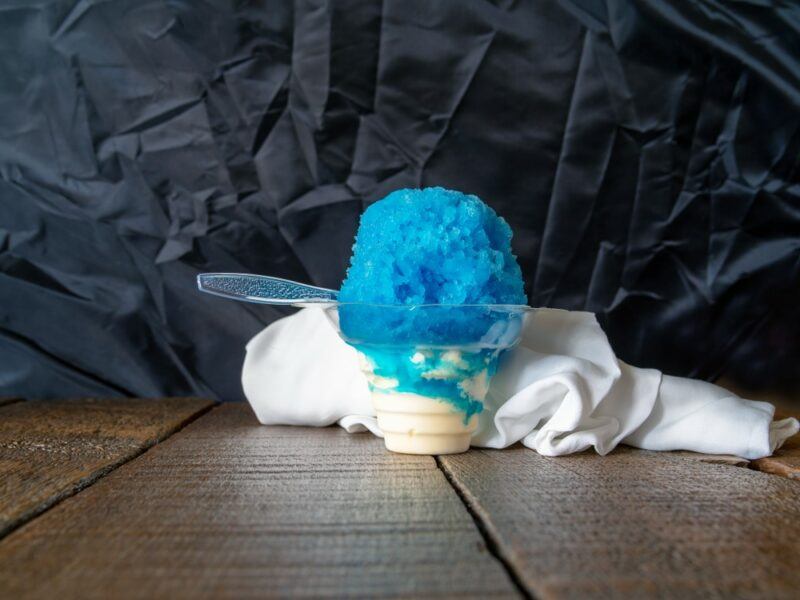 This flavor combo is a little more unusual. It combines blue raspberry, grape, and blueberry to give you a fruity and somewhat unexpected combo.
While combining three fruits like this might sound strange, rock n' roll is actually a fairly common snow cone flavor. You can find it at many vendors or even buy the syrup to make rock n' roll snow cones at home.
Orange Creamsicle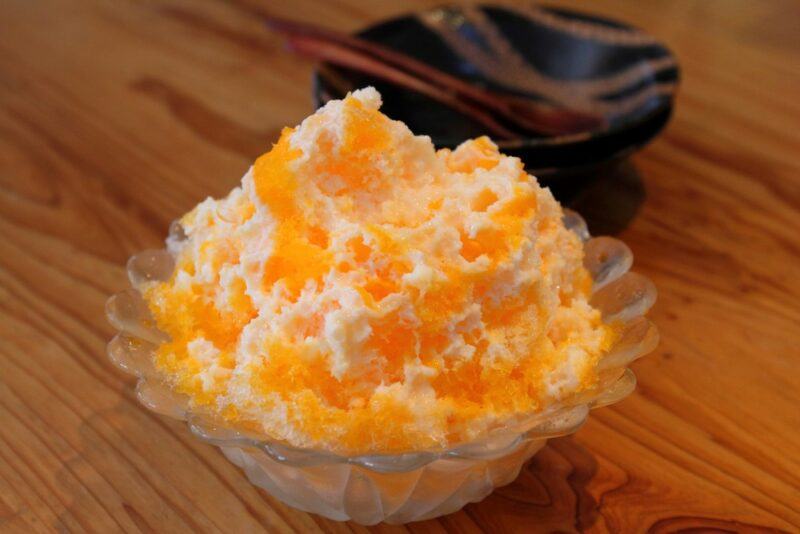 Here's a simpler option. An orange creamsicle snow cone just combines 7 parts evaporated milk with 1 part orange syrup. The orange flavor still shines through, along with distinct creaminess from the evaporated milk.
Grapeade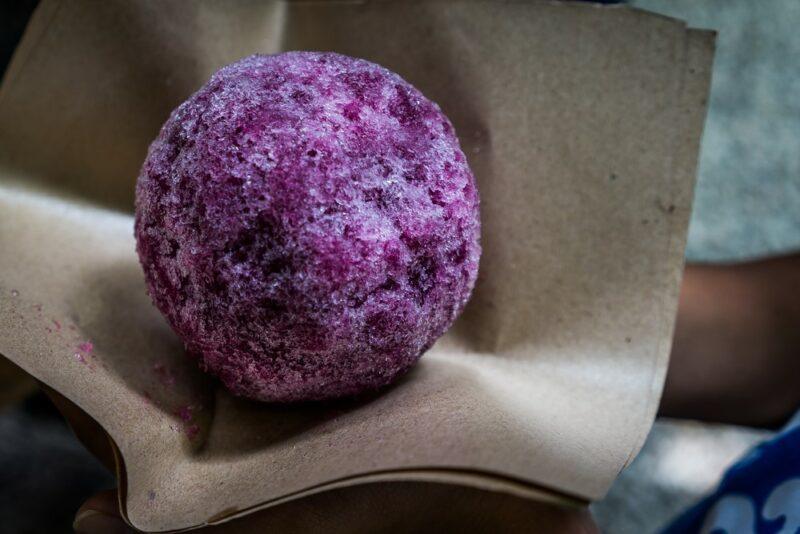 This flavor combo combines 1 part grape syrup with 1 part blue raspberry and 1 part blueberry. You end up with a dark purple fruity treat that's hard to pass up.
Warheads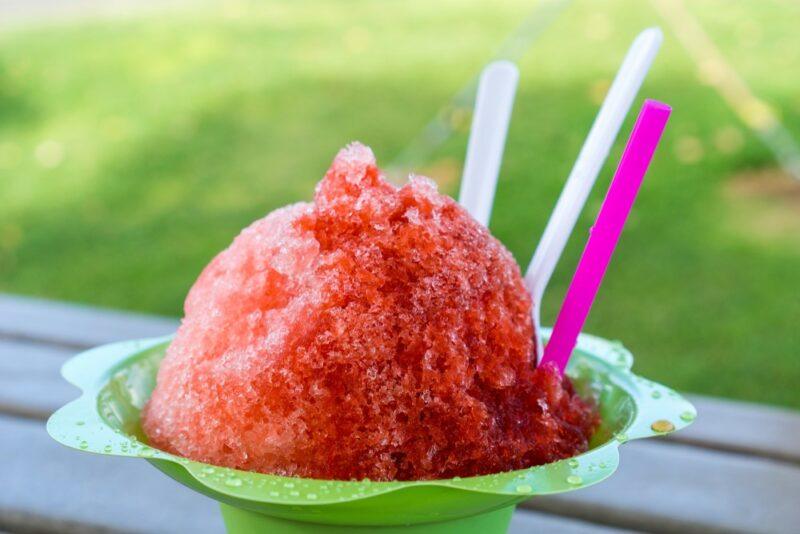 A Warheads snow cone starts with any fruit flavor (or combination of multiple fruits). Then, you simply spritz a mixture of citric acid and water over it or use sour spray.
The spritz provides a sour flavor that makes the treat much more exciting. In fact, you can try the same approach with most of the flavor combinations on this list.
Should You Buy Or Make Snow Cone Syrup?
Most of these flavor combinations use common base flavors. So, you can make them with commercial snow cone syrup, which is easy to order online or find in some local stores.
Some flavor combinations, like rock n' roll and tiger's blood, can even be purchased pre-mixed.
Buying syrup makes snow cones very easy to prepare. But, the syrups are also highly processed. Many of them even rely on artificial colors and flavors.
While such additives are probably okay in small amounts every so often, homemade syrups will be much healthier. Many of them will even taste much better. So, if you have the time, why not make some syrup yourself and see which style you prefer?