Flavored vodka isn't as complicated as it may seem at first glance. Different distillers have different methods, but they all start with plain vodka as the base. Then, flavoring agents are added to the product by means of infusion, blending, or whatever the distiller chooses.
The best flavored vodka is one that's made with natural flavors, such as real orange juice or actual lemons. Fortunately, this is a fairly common practice among vodka distillers as it is what customers are generally after. Real fruit creates a more authentic taste and is, of course, that little bit healthier. 
A popular process is one in which the chosen flavoring agents are steeped directly in high-proof vodka for however long it takes to reach the desired flavor. Then, the now-flavored vodka is redistilled, diluted, and bottled.
While sipping flavored vodka is not unheard of, the vodkas are commonly added to mixed drinks that match their flavor profile. An orangey vodka, for example, is great in a citrus cocktail. This, plus the relative ease with which distillers can procure fruits, spices, and other flavoring agents, flavored vodka is rarely expensive. High-end base vodka is often not used either as the fruit will overpower the vodka's natural flavor. 
That said, you can pay a little more for a vodka with a more complex flavor profile or use of strictly organic/high-quality ingredients.

Best Flavored Vodka
Bottom Shelf 
1. Absolut Citron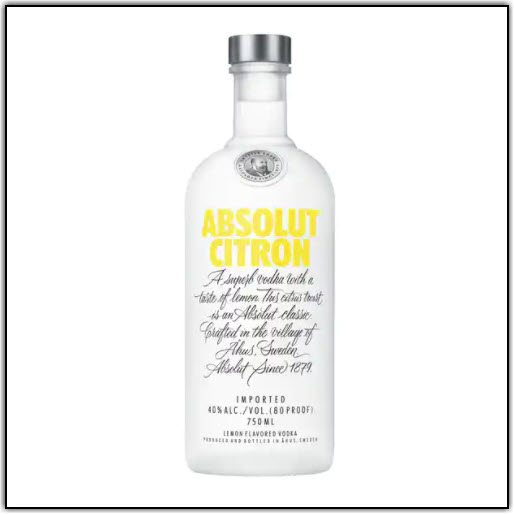 Absolut is a staple vodka, often seen on bar shelves and used in delicious cocktails. Over the years, they've slowly released a line of flavored vodkas in addition to their initial effort. Absolut Citron is the second one they came out with and was first launched in 1988.
The flavored vodka uses their standard vodka as a base and uses only natural ingredients – mostly lemon with a little lime, no sugar is added. 
Unsurprisingly, the vodka has a bright citrus aroma, though it's subtle and pleasant with noticeable hints of the wheat grain and orange. The moderate, refreshing citrus carries onto the palate, with sweet and tangy flavors that don't overwhelm. The finish is warming with a little bite to it. 
2. Finlandia Grapefruit Vodka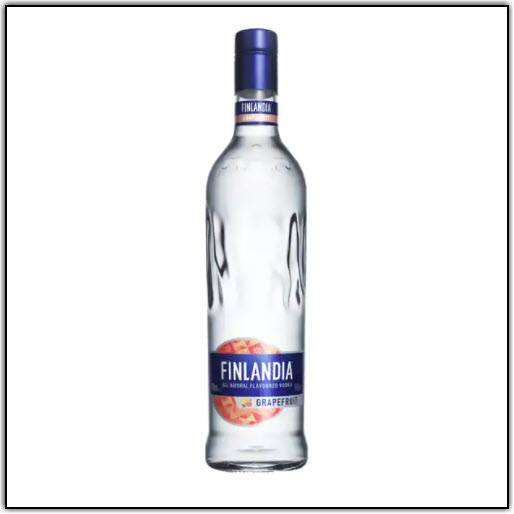 Finlandia Vodka is based in Helsinki, Finland where they take advantage of their unusual summer weather patterns. Every year in Finland, there's a time when the sun doesn't set for a full 72 days. This creates the perfect opportunity to make a unique vodka that could only come from Finland.
Known as the "vodka from the land of the midnight sun" their diverse collection features 11 different vodkas produced with golden Suomi barley, which grows and ripens in their midnight sun, giving their vodka a smooth, crisp, clear taste. The vodka is finished with pure glacial spring water.
Finlandia grapefruit vodka uses its standard vodka as a base and is flavored naturally with real grapefruits. It was brought to the United States for the first time in 2007 and is a favorite among vodka enthusiasts for its lovely taste when sipped and its versatility in mixed drinks.
3. Absolut Berry Acai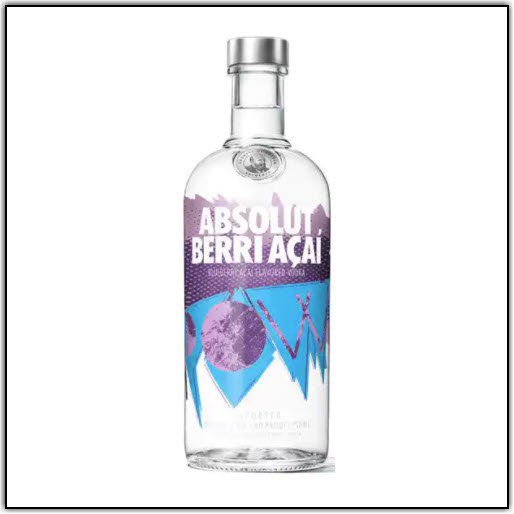 Absolut comes in strong with another popular flavor – the acai berry. Well-known for its various health benefits, the acai berry also brings a strong, sweet berry flavor to this delightful drink.
Combined with fresh blueberries and juicy pomegranate, the Absolut Berry Acai boasts the perfect berry mix and a delicious, smooth vodka well-suited to sipping.
The aroma offers a hint of bubblegum in addition to the fruit sensation. The palate brings a strong taste of alcohol upfront with notes of overripe mixed berries and notable acai.
The finish is lighter with the taste of alcohol dissipating. It's most often recommend for fruity mixed drinks due to its heavily fruit-forward flavors.
Middle Shelf
1. EFFEN Blood Orange Vodka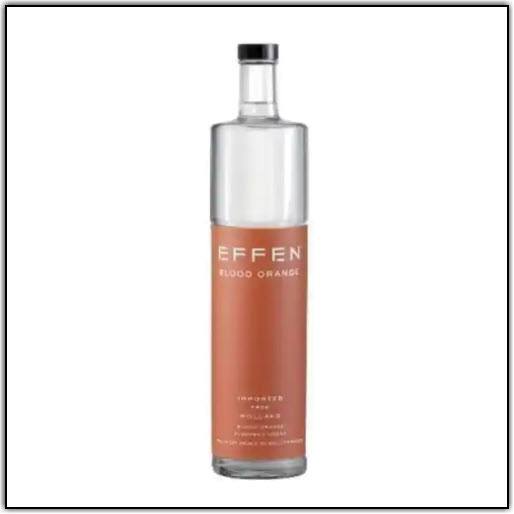 EFFEN is created using only the most premium wheat from Northern France, where wheat contains the purest starch and is very low in fatty acids. This creates a liquid that is smooth and silky.
Their collection includes eight different vodkas with different flavor profiles and intended uses, but all are versatile and made with natural ingredients. The blood orange vodka offers a strong and distinct taste of ripe and juicy blood oranges, with an aroma of orange juice and subtle vanilla.
It's a smooth sipper but also adds a fun, sweet, and strong citrus zest to your favorite cocktails. 
2. St. George Green Chili Vodka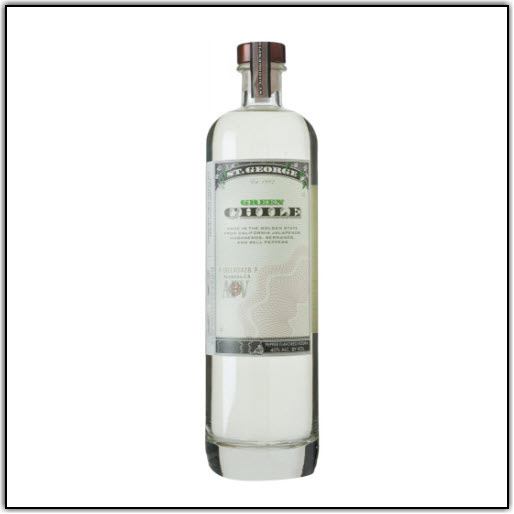 St. George Spirits was founded in 1982, making it one of the oldest craft distilleries in the United States. The distillery is located in a former WWII airplane hangar on an old naval base. The current Master Distiller also currently resides there. 
Said Master Distiller is well-known for his experiments and constant mission to create new and amazing spirits. His lab contains a 10-liter test still and graduated cylinders and beakers spanning the entire counter space. This environment has earned him the additional title of "mad scientist."
The green chili vodka is crafted from an expert combination of hot and sweet peppers including jalapeno, habaneros, serranos, and red and yellow bell peppers. Fresh cilantro and lime peel are added for extra depth. 
This bold vodka is sweet and savory at the same time and offers one of the most unusual vodka drinking experiences. The aroma is filled with layers of heat and zest with notes of cilantro. The palate offers a salsa-like peppery heat with a sweet and spicy finish. 
3. Hangar 1 Makrut Lime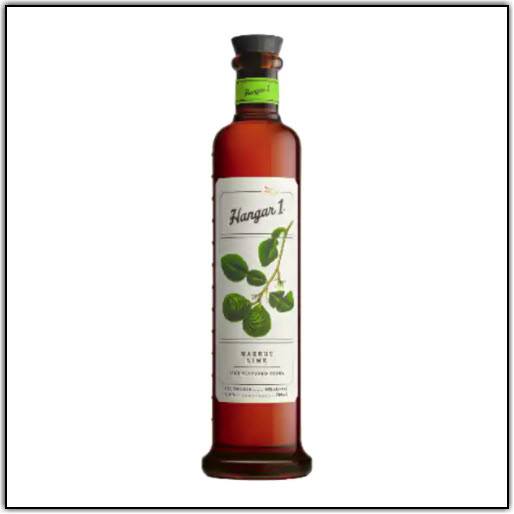 Hangar 1 has set out to create something truly bold and unique with this flavored makrut lime vodka. Limes are notoriously difficult to distill so Hanger 1 is very picky with the types of limes they select. They decided on the Makrut lime for this drink as it's more manageable and also quite flavorful. 
This is a lime commonly used in Thai cuisine because it has a high aromatic oil content and an extremely bold flavor. This also lends itself well to an adventurous flavored spirit. To make the drink, it's actually the lime leaves that are used as their aroma is even stronger than the fruit. 
As expected, the aroma is heavy on the lime with notes of lemongrass and ginger. The flavor is also dominated by lime with underlying layers of wood, cucumber, and white pepper.
Top Shelf
1. CIROC Peach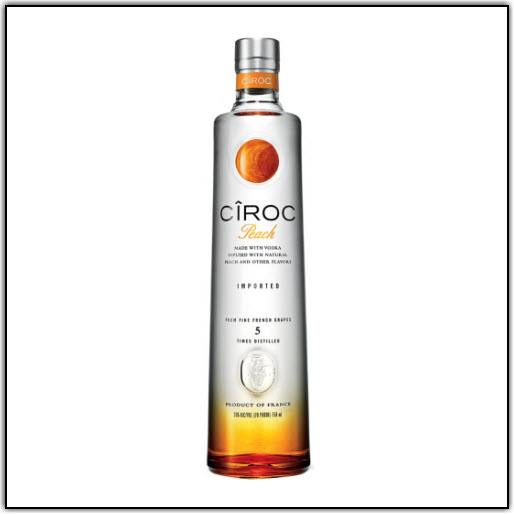 CIROC is a French brand that was founded in 2003. In 2007 they partnered with Diageo and things really started taking off. Their vodka is distilled from ugni blanc and mauzac blanc grapes which offer a fresh, smooth flavor and are distilled five times at the historic estate in Southern France.
This simple and elegant peach flavored expression is the third in CIROC's line of exquisite flavors and it is distinctly peach. There's nothing subtle about the flavor in this one. Juicy peaches are the first thing you'll notice and they're sweet as ever. 
With a similarly strong peach sensation on the nose, CIROC Peach is the perfect ingredient for a peach bellini or it works well with a splash of champagne. 
2. Belvedere Citrus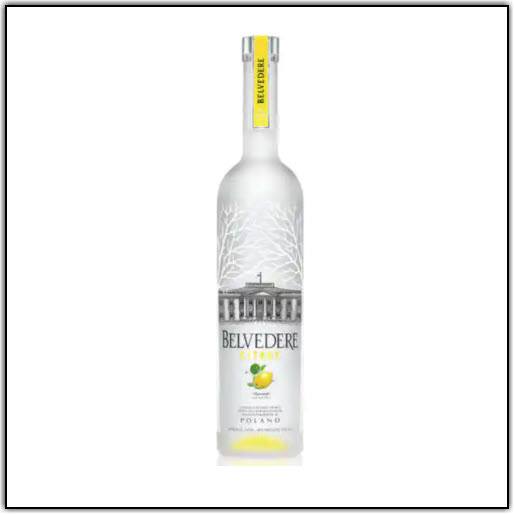 Belvedere Citrus is a bright, fruity, delicate vodka made from Polska rye, premium purified water, and a distillation process that includes fire. The result is a fresh and bright flavor with complex and unique layers.
They soak real citrus peels and real lemons and limes directly in the vodka to produce a strong and distinctive flavor that's also certified kosher. They add no sugar or any other additive to the drink, staying directly in line with the regulations of traditional Polska vodka.
It offers a fresh, crisp fragrance of lime zest followed by a well-balanced flavor of complex lemons and limes. The finish is clean and alive with acidity.
3. Van Gogh Pomegranate Vodka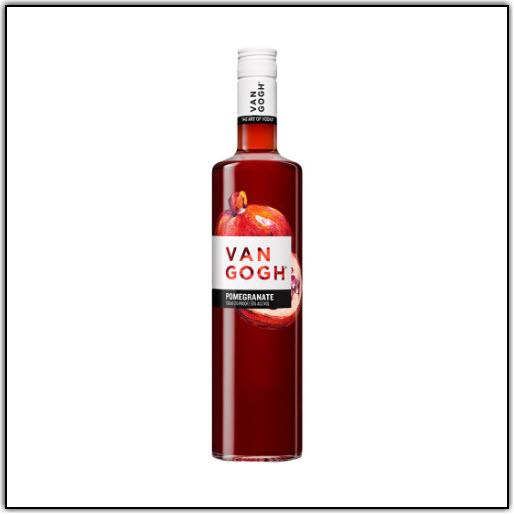 Van Gogh Vodka is well-known for its vodka and its gin, with their flavored pomegranate vodka being an especially popular offering. Produced in the Netherlands, each drink is produced in small batches with careful attention to detail and quality.
The pomegranate vodka is triple-distilled in a combination of column stills and a traditional pot still. It's earned itself four stars and the "highly recommended" title from The Spirit Journal as well as four stars and a Gold Medal from Best Tasting Spirits.
This decorated drink offers an aroma of pomegranates, strawberries, and cranberries rolled into one. The palate is fruity and refreshing with a sweet and slightly tart flavor that's heavy on the pomegranate with notes of citrus.
The Best Mixers For Flavored Vodka
Whether sweet and fruity or hot and spicy, flavored vodka is fun and versatile. The vodka products often taste good on their own but are enhanced when mixed with other things or added to mixed drinks. 
If you're looking for a quick, tasty drink at home, these are some of the best quick mixers to pair with your favorite flavored vodka (for more ideas, check out our post on vodka mixers): 
Lemon-Lime Soda
Soda water is a well-known go-to, but sometimes you want that extra little splash of flavor. In this case, go with a lemon/lime flavored soda for that extra sweet, citrusy touch.
Cranberry Juice
Cranberry juice and vodka is another well-known, always-successful pairing that needs no other additives to make a great drink. It's also a versatile option that lets you choose the intensity of cranberry.
You can use it to enhance the flavor of your chosen vodka or add more to completely mask the flavor of something cheaper. In the case of flavored vodka, it would pair well with something berry-flavored.
Pineapple Juice
Tropical drinks are most often associated with rum or tequila, but that doesn't mean vodka can't keep up. A fruity, citrus-flavored vodka tastes amazing and oh-so-summery when paired with a splash of pineapple.