Tequila is a popular spirit, in part due to its versatility. It's a popular one for taking shots, likely due to the (often) sweet taste and cheaper varieties available. Not many people relish the thought of so quickly chugging something back that came from a $200 bottle. That said, tequila doesn't stop at shots.
The thought of tequila doesn't always scream "fancy" to everyone, but the best sipping tequila easily rivals a glass of Scotch or bourbon. A low-quality tequila may indeed be mediocre at best and burn a little going down – hence the use for shots.
Even if it takes a little while, it's time to get that association out of your head because once you diversify your tequila experience, you'll find some incredible flavors. It's like beer or wine, sometimes you need to try a bunch before you find your style.
Tequila comes from distilling the fruit of an agave plant. Agaves are sweet so it makes sense that good tequila is, too. The higher-quality tequilas come from agave plants that are not only home-grown by the estate but have been aged for close to ten years.
While it's worth the wait, it is a long time to wait, hence the higher price for a tequila of such stature. In addition to the age of the plant, the ingredients play a huge role in what you'll use the tequila for.
Tequila must have at least 51 percent agave, but some brands create what's called a mixto tequila by using fermented sugar cane juice for the rest. This produces a much lower-quality tequila and are the ones that usually burn on the way down.
For a sipping tequila, you want to look for labels that say 100 percent agave. This produces a much fuller, sweet, and more complex flavor with no burning sensation. This is also the reason they often cost more. If you're planning a party and need lots of mixed drinks, a mixto tequila is probably fine.
If you want a more defined and involved experience that lasts longer than a second, it's these 100 percent agave tequilas you're after. These are the ones that taste amazing and even though they're all made with the same plant, flavor profiles vary. There's sure to be a sipping tequila out there for you.
Best Sipping Tequila
Bottom Shelf
1. Teremana Tequila Reposado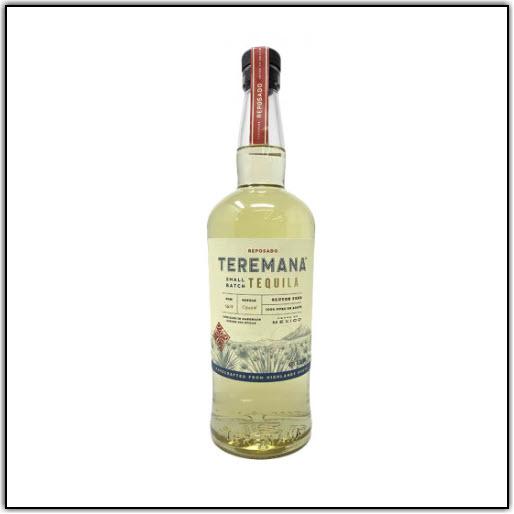 This reposado tequila was the result of Dwayne "The Rock" Johnson becoming interested in tequila. His production company partnered with Teremana Tequila to create this little gem. Teremana Tequila is a family-run distillery located in a small town in Jalisco, where much of Mexico's tequila is made.
Just because tequila isn't what he's "known" for, doesn't mean The Rock doesn't know what he's doing. This affordable tequila is hand-made with care from top-notch blue weber agaves and is bottled at 80-proof.
The taste features bright, citrusy notes with hints of oak and vanilla. This delicious combination has a rich, smooth finish on every sip.
2. Cazadores Tequila Anejo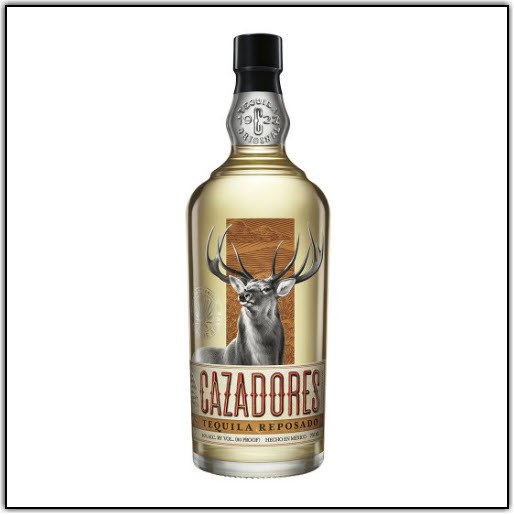 Cazadores is named for the proud stag its founder ran into once while hunting. He felt its spirit embodied the pride he took in his highland tequila. The tequila recipes have been in the family for many generations, with original recipes still being used in the modern equipment of today.
All of their tequila is produced using 100 percent blue weber agaves and the Anejo tequila spends more than a year maturing in small, new American oak casks.
The wood gives the tequila its lovely golden color and enriches the spicy flavor. The aroma is citrusy and floral with sweeter notes of vanilla and caramel while the palate is a mix of peppery and fruity with hints of caramel, chocolate, and cinnamon.
3. Cimarron Tequila Blanco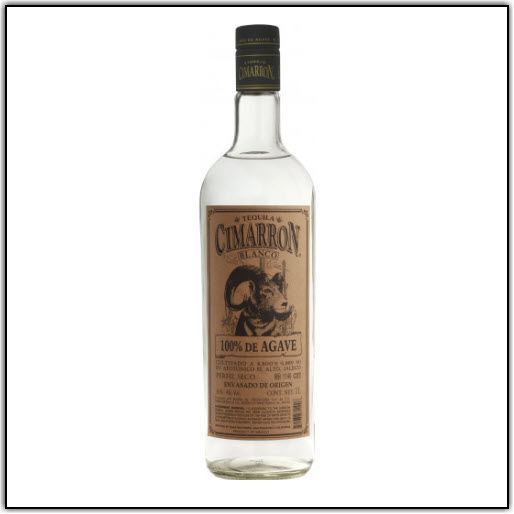 This tequila Blanco is perfect for sipping due to its unusually sweet flavor. The agaves used for this tequila are estate grown and contain almost twice as much sugar as a typical agave used in making tequila. This results in an incredibly sweet taste that makes for easy drinking.
The extra-sweet agaves are left to mature for about ten years and only the ripest and flavorful fruits are used for making the tequila. This Blanco is crystal clear in color with a delightful aroma of herbs, spices, and earthy vegetables. The extra-sweet taste includes notes of bright agave and pineapple with a hint of papaya. The finish is bold and warm.
Middle Shelf
1. Casa Dragones Barrel Blend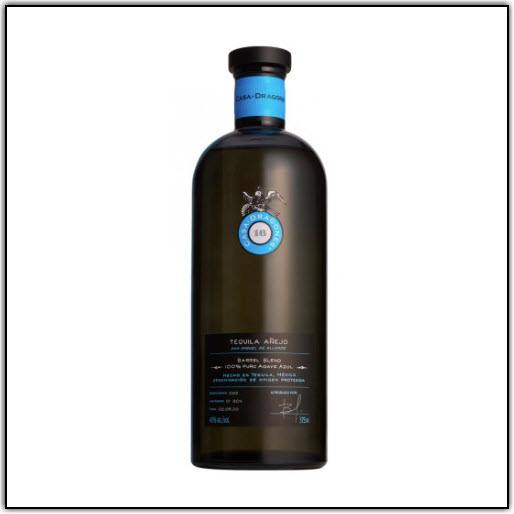 Made with 100 percent blue agaves, this barrel blend Anejo is aged in new French oak and new American barrels. Once matured, it's carefully blended to produce a crisp and lovely oaky profile. Casa Dragones was founded in 2008 and has always produced its tequila in small batches.
One of the co-founders is a woman named Bertha Nieves, who is the first woman to be certified as "Maestra Tequilera" and recognized by the Tequila Regulatory Council.
The company uses modern and innovative equipment with each step designed to produce the smoothest tequila possible, making it an excellent choice for easy sipping. In addition to its signature oak, the aroma consists of figs, pine, and juniper. The palate is nutty and spicy with its blend of macadamia and nutmeg, finished off with peppery spice and cocoa.
2. Ocha Plata Tequila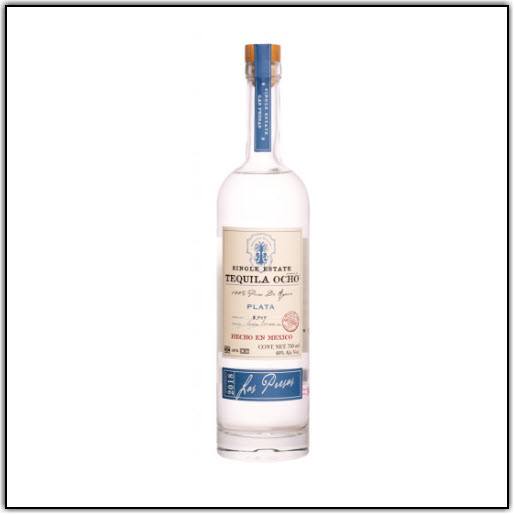 The start of Ocho Tequila can be traced to 1937 when its founding family began making tequila. Carlos Camarena partnered with a local restaurant owner to create a notable brand of pure, high-quality tequila. A third-generation Camarena currently runs the company and they have a great reputation for creating quality spirits.
Each bottle of Ocha Plata Tequila is marked with the year it was produced, making them collectible as the reputation and notoriety of the distillery precedes them.
This particular tequila has an earthy aroma filled with cooked agaves, pepper, and hints of citrus. The palate features much of what you smelled with extra hints of mint and tropical fruit. The finish is long and smooth.
3. Patron Extra Anejo Tequila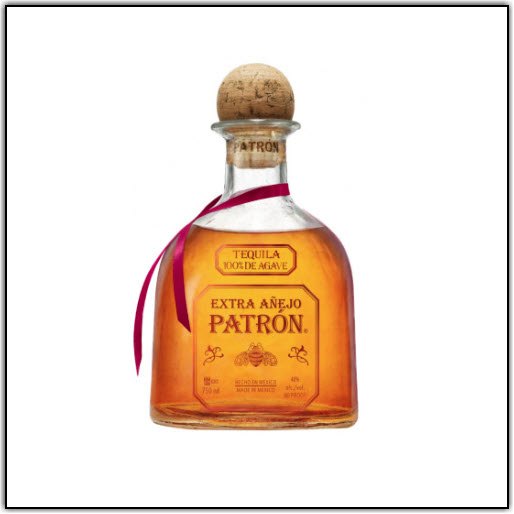 Launched in 1989, Patron has made an incredible name for itself as some of the best tequila around. Theirs was the first ultra-premium tequila and they set the bar high. Their state of the art facility is made for producing top-notch spirits and Patron was the first spirits brand in its class to sell one million cases.
Their extra Anejo tequila is aged three times longer than the average Anejo, in French, American, and Hungarian oak barrels that give it deep and nuanced flavors.
The aroma features dry fruit and vanilla with a hint of banana. It tastes of a fresh fruit medley with light notes of vanilla, agave, and honey. It has an oaky finish with more hints of vanilla and dry fruit.
Top Shelf
1. Casa Dragones Joven Tequila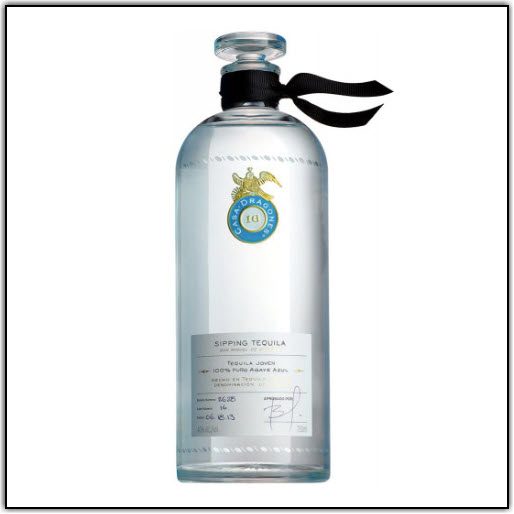 Casa Dragones is a small-batch producer that's passionate about creating high-quality sipping tequilas. While all of them have exquisite flavor and an experience of their own, the Joven Tequila is on another level.
Casa Dragones tequila is made with a modern technique to eliminate all impurities and harsh flavors, making it that much easier to sip and enjoy. The palate on their Joven Tequila is so smooth it was named the "Best Blanco Tequila" by Epicurious.
It's 100 percent pure blue agave silver tequila, meaning it delivers the essence of pure agave. It smells of citrus with floral notes and sweet roasted agave. It has a soft palate with hints of spice and vanilla and a bright aftertaste.
2. Herradura Seleccion Suprema Extra Anejo Tequila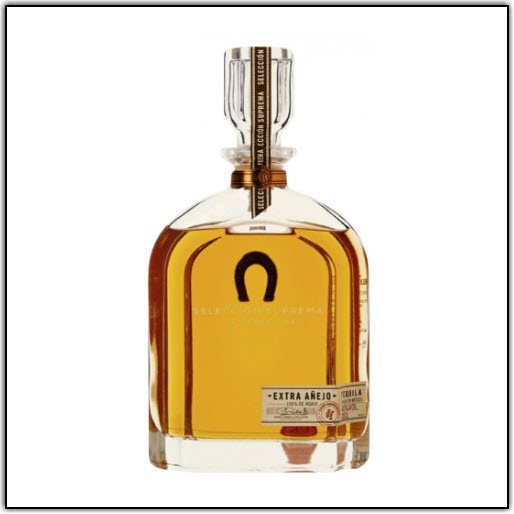 Aged for four years, this suprema extra Anejo tequila was named the best extra Anejo tequila in the world by the Ultimate Spirits Challenge in 2014. Herradura dates back to 1870 when founder Felix Lopez cultivated his first blue weber agaves in Jalisco, Mexico.
The estate still has agave plants growing each year that are descendants of the originals. Their tequila is made exclusively from agaves grown at the estate.
This extra Anejo tequila has earned multiple awards and is well-loved by many around the world. It features an aroma of rose petals, cinnamon, dark vanilla, and intense citrus.
The palate consists of a complex combination of apples, pineapples, vanilla pods, citrus, and caramel. You'll enjoy a creamy finish with lingers notes of spice.
3. Tears of Llorona No. 3 Extra Anejo Tequila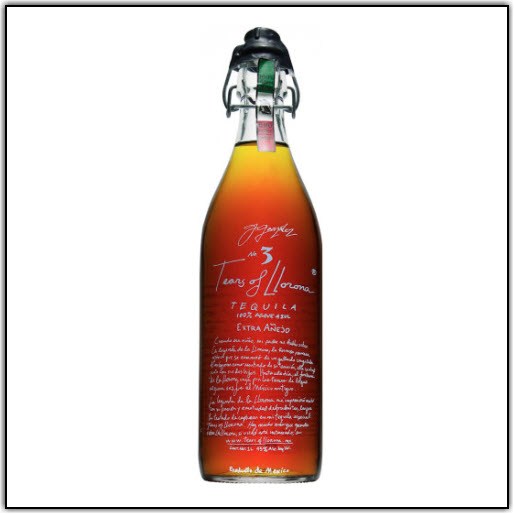 Men's Journal considers this delicious extra Anejo tequila "a sipping tequila of the highest order." For nearly five years, it's aged in a combination of former sherry, cognac, and Scotch casks. Tears of Llorona is hand-crafted from 100 percent blue agave that's grown in volcanic soil in the highlands of Jalisco.
Originally intended for the founder's private stock, the tequila was just too good not to share. You'll notice a unique combination of black cherries, apples, honeysuckle, and vanilla on the nose.
Its sweet flavor consists of chocolate, creme brulee, and chocolate. The finish is an elegant one with complex notes of cinnamon and clove, balanced out by the sweetness of raisins, caramel, and oak.