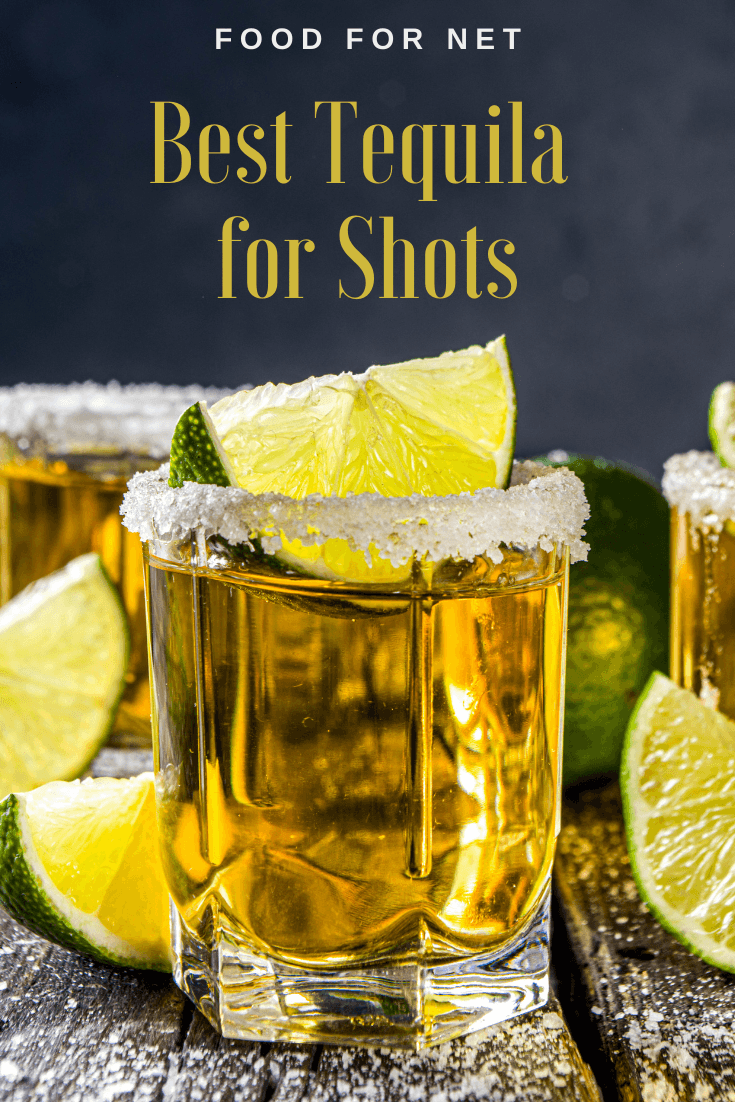 While they may not have always called them "shots," consuming cheap alcohol quickly is not foreign to the human race. And that's exactly the purpose of shots – to get straight alcohol into your system fast. No sweeteners, no fruit, no blending, just the spirit. That's why the best tequila for shots is often cheap.
While many might take shots to boost their mood and/or get over a bad day or forget about poor circumstances for a while, it's not always depressing. Many do it in a party setting as a way to quickly achieve their desired level of intoxication. Whatever your reason, it's important to know your limit.
The idea of taking shots has a somewhat precarious reputation as it's often the precursor to bad decisions and over-the-top behavior, especially in public. When done responsibly though, it can be a lot of fun and there are some delicious shots out there. Regardless, tequila is a go-to.
You can take a shot of any drink, but some just make more sense than others. For example, an expensive bottle of hand-crafted, organic whiskey is meant to be enjoyed – much like a bottle of Anejo tequila made from 100 percent agave that was matured for ten years before harvest.
A cheap bottle of mixto tequila, on the other hand? You can down that stuff as fast as you want completely guilt-free. Mixto tequila is only 51 percent agave and is topped up with sugar cane juice. These will taste more strongly of alcohol and often produce a burning sensation on the way down.
This is what makes them good for shots vs sipping. If you do have a more generous budget, using a smoother, higher-quality (and therefore, more expensive) tequila for shots can be an interesting experience, mostly for the enhanced flavor and lack of burn.
If you're unsure where to start but know you love tequila, try a tequila of the month club. With this, you'll get a new bottle to try every month.
Either way, the following are some of the most popular tequilas to use for shots. 
Best Tequila For Shots
1. Olmeca Altos Tequila Reposado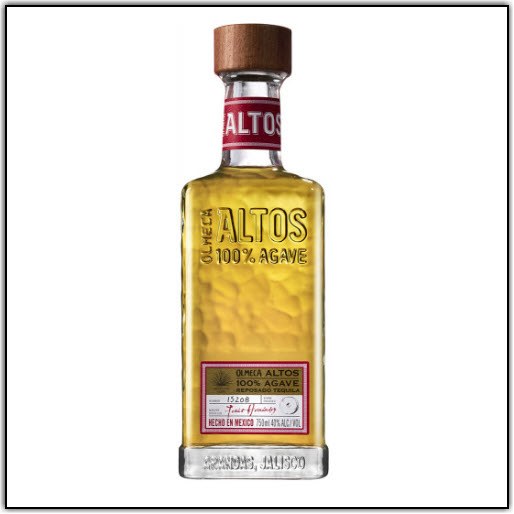 This tequila reposado is aged for six to eight months in white oak casks previously used for maturing bourbon. The barrels give it a woody vanilla flavor with sweet bourbon undertones. The finish is bright and citrusy. On the nose, you'll notice a fresh, sweet, and fruity aroma with notes of cooked agave.
This unique combination of flavors and smells won this tequila a gold medal at the World Spirits Competition three times. This reposado was the result of two bartenders who set out to create a versatile tequila perfect for use in cocktails while also easily drinkable when enjoyed neat.
You can use it to whip up your favorite mixed drinks, or enjoy a few shots without guilt – it's tasty and affordable at the same time.
2. Sauza Silver Tequila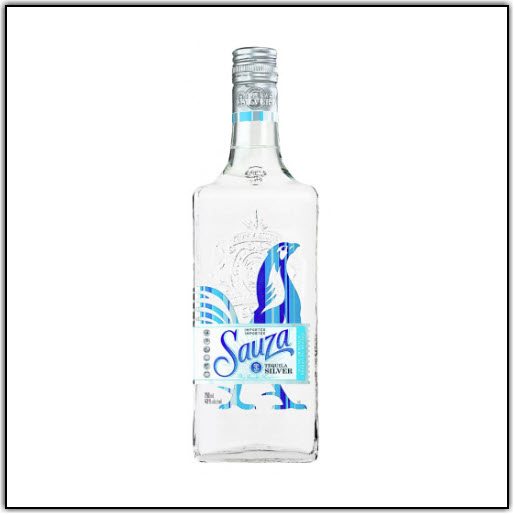 Casa Sauza goes back to 1873 with three founders who all contributed to the legacy that is Casa Sauza. The company has a long history of producing some of the best tequilas in the world using agaves that are planted and harvested on their own plantation.
Their silver tequila is twice distilled and filtered using multiple methods all of which are designed to remove all fatty compounds that would contribute to a cloudy appearance. This gives the silver tequila a crystal clear color.
On the nose, you notice sweet malt with notes of banana and agave. The palate is fruity and fresh with simple hints of agave and a citrusy finish. While delicious, it's not a complex palate which makes it perfect for shooting.
3. El Espolon Blanco Tequila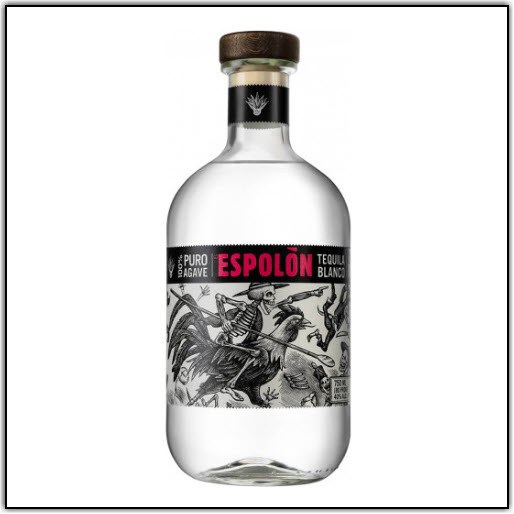 This Blanco tequila is made exclusively from blue agave harvested in the Highlands region of Mexico. The agaves are harvested by experts who hand-pick and use only the best ones after they've been left to mature for almost ten years.
The clear, fruity tequila offers a sweet aromatic experience with notes of agave, owers, lemon zest, white pepper, and tropical fruits. The palate offers a soft, oily mouthfeel with agave, vanilla, and pineapple flavoring with a hint of spice. The tequila won a double gold medal at the World Spirits Competition and earned 94 points from the Beverage Tasting Institute.
Between the unique texture and simple, fruit flavors, you'll enjoy many yummy shots from this high-quality, affordable Blanco tequila.
4. Casamigos Blanco Tequila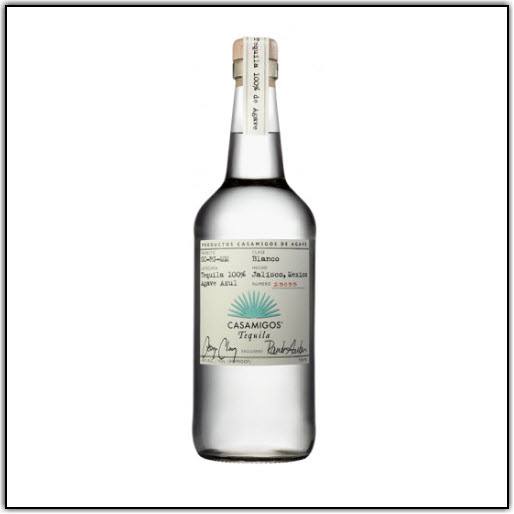 This tasty tequila has quite the backstory. It was founded by George Clooney and Rande Gerber. The idea came to them when they were building their vacation homes and sampling tequila in the process. They decided to craft their own tequila and come up with something unique.
Ultimately they wanted something that tasted great but didn't burn on the way down. They were successful with the Casamigos Blanco tequila, named for the Spanish words for "house" and "friends." The company was bought out in 2013 but the Blanco remains just as popular, especially for drinking neat.
The aroma offers bright agave mixed with subtle notes of smoke, vanilla, and nuttiness. Caramel, brown butter, tobacco, oak wood, and agave make up the fairly complex palate with a medium-length finish filled with hints of smoke.
5. Patron Silver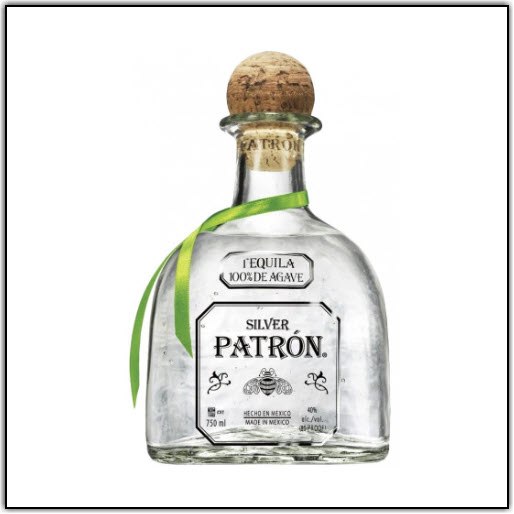 Patron Silver is a premium, unaged tequila that's famous for its crisp smoothness. This alone makes it great for enjoying slowly or taking as a few shots, though don't discount it as a solid base for your mixed drinks as well.
Patron is well-known for its premium, high-quality tequilas, all of which contain distinct and unique qualities. Their silver tequila is a great middle-ground that still offers quality while remaining affordable and good for shooting.
The nose offers fresh citrus fruit and agave with hints of vanilla and earthy spices. The palate is smooth and sweet with floral notes and citrus undertones. The finish is light and peppery with a touch of cinnamon.
The Best Tequila Chasers

Though a popular choice, straight tequila can be intense, especially if you've got one that burns a little. Don't let the burn dissuade you from partaking, though, because there are solutions. Many go right for the lime and salt, but plenty of other things work just as well and offer a different experience.
The ideas below can be used to chase a shot of straight tequila, or mixed with tequila to create a shot with a brand new taste.
Beer
Simple and understated, a swig or two of cold beer is a good way to balance out the taste of tequila. Corona with lime is already a popular combination, so consider adding a sip of Corona to the lime you've already got on hand.
Orange and Cinnamon
An orange slice is on the same theme as lime with the citrus base, but it's a little sweeter and some people prefer that. Before starting, dust the orange with some cinnamon. The cinnamon adds some warmth to the shot and the orange allows the flavor of the tequila to linger whereas the salt and lime destroy it right away.
Apple Juice
Many also use something sweet with no sourness, like apple juice. It will ease the bite and intensity of the tequila while also blending nicely to create a pleasing overall flavor. It's important to note the brand of apple juice, though.
The artificial stuff made with high fructose corn syrup may be too sweet. If you want to use apple juice, find a more natural juice that doesn't use any high fructose corn syrup. While Joven is a popular type of tequila for shots, try a reposado or Anejo with the apple juice for a deeper flavor experience.
Lemonade
Lemonade serves about the same purpose as a lime wedge, but you can drink it instead. The sour tartness of lemonade is a perfect complement to tequila and despite popular belief, it's preferred over lime by many bartenders.