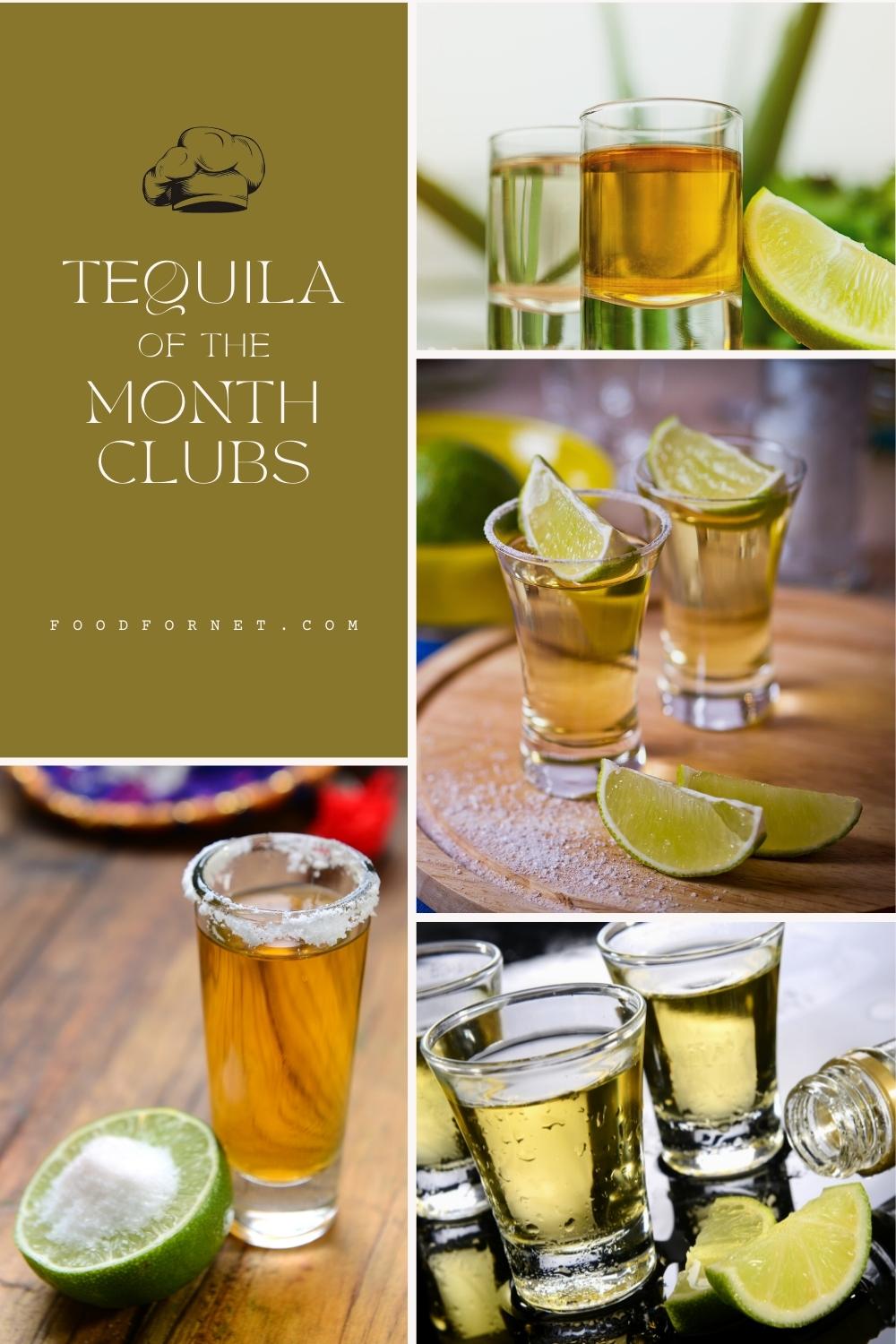 I'm sure you've heard about beer of the month clubs and whiskey ones – but what about tequila of the month clubs? There aren't as many of these out there, partly because there are fewer tequila connoisseurs.
But, why not? Like bourbon or Scotch, tequila has its own nuances and there are various types and manufacturing processes. A tequila of the month club is the perfect way to learn more about the differences between tequilas and to appreciate the individual styles more. Plus, the clubs are also simply fun and you're guaranteed to learn some new things.
On this list, I'm featuring various clubs, along with alternatives like gift boxes and samples. Many of the clubs don't even have a minimum membership period. So, you can simply join one and see if it's right for you that way.
Personally, I like Flaviar. Each quarter you get a taster kit (three vials), plus a full bottle of tequila for $47 per month – that is as of this writing, it may change depending on how much alcohol you're buying and if there are any promotions running.
Tasters even come with tasting notes so you can "learn" to drink good tequila.

You can also browse their selection of mezcal and tequila to order your own bottles, with one bottle shipped for free per quarter as well. Of course, each delivery is an option to learn about a new distillery, new style, and expand your palate.

Another awesome option is Taster's Club. They actually have TWO options. The Basic club is only $54.99/month, and the Pro club, which includes rare and hard-to-find tequilas, is $84.99.
Keep reading to learn more about Taster's Club, and other options for tequila lovers.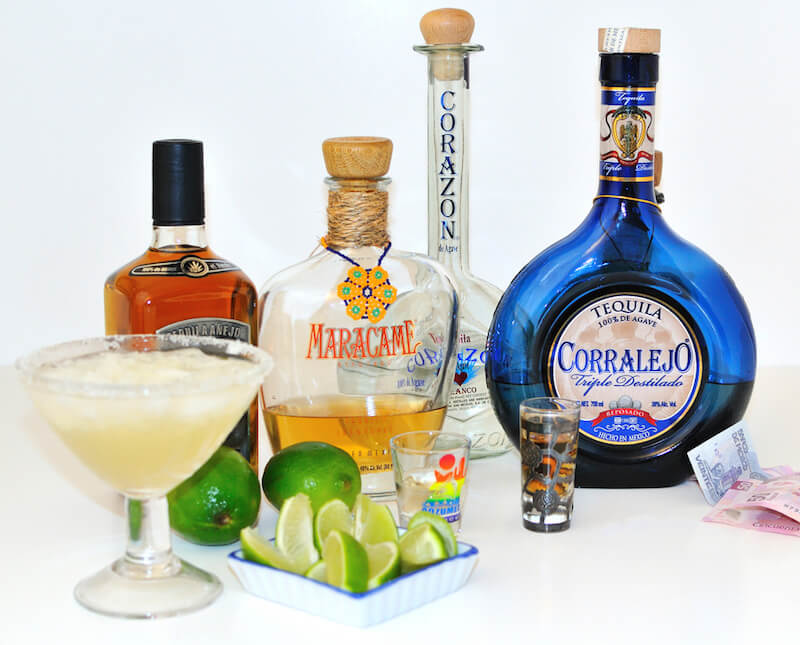 Tequila Of The Month Clubs
Monthly Clubs
Flaviar

Like previously mentioned, Flaviar has the taster kit which contains three vials. Through this kit, you can sample world-class spirits that you can start your home collection with as you taste and learn with world experts.
Of course, you can also go for Premium Spirits Samples or full-sized bottles if you like what you sampled. Part of the exclusive member benefits is access to special bottles plus you can even co-create brands with them.
Taster's Club

If you want to learn, Taster's Club is always a great choice. Each of their memberships offers a 101 course on the spirit in question. That course includes information about how to taste the spirit effectively and what you're looking for, along with history lessons and trends.
Their basic Tequila of the Month club currently costs $54.99 per month which is great for exploring a wide variety of tequilas. You'll receive a full-sized bottle of tequila for that price, along with the Tequila101 course information. There is also a Tequila Pro Subscription that costs $84.99 per month. This one is great for true tequila aficionados.
A couple of great gifting ideas are the '3-Pack' option, where the lucky recipient will receive a box with three tequilas at $200 for the Basic Subscription and $300 for the Pro Subscription. Recipients will also get to enjoy all the benefits of the monthly membership.
Mash & Grape

Another club is Tequila Explorer from Mash & Grape. This one costs $54 per month and sends out a full bottle of small-batch tequila. Mash & Grape also mentions having access to independent bottlers and small distillers, increasing the chances of getting unusual tequila.
The club also provides you with bottle notes, which are a combination of tasting notes and bottle information. As with other Mash & Grape clubs, Tequila Explorer also offers early access to new products and a concierge service that can help you with gift recommendations or with sourcing specific products.
All-in-all, this is an appealing club and the company is a reliable one.
Spirited Gifts

The clubs from Spirited Gifts are always a little different. For their Tequila of the Month club, the only option is a 3-month subscription, which costs $249. Even though you're paying all at once, you get a bottle each month. The cost averages out to around $83 per month. That's fairly expensive for what you're getting.
The chosen brands vary but they are probably more commonplace than the previous two clubs. For example, one image for the club has Jose Cuervo, along with other popular brands. As a gift, the club is still interesting but it mightn't be the best choice if you're looking for uniqueness or variety.
Send Liquor

Send Liquor has an old-fashioned site that I don't particularly like. They also get mixed reviews when you search online. That being said, they are another option. And with so few tequilas of the month clubs out there, some people may find Send Liquor appealing.
In this case, you join the club for 3, 6, or 12 months. For the 3-month membership, the price is $310.86, which calculates to around $103 per month. That's more expensive than Mouth & Grape or Taster's Club and some of the brands offered are relatively common.
Pour More

Pour More is a spirit-focused company that currently offers 8 different subscriptions for you to try. These all follow the same general theme. The main difference is the type of alcohol that you're ordering.
Two of their clubs are worth talking about here. The first is a Tequila of the Month Club. This costs $49 per shipment and you can receive a bottle of tequila once a month or twice a month. Paying upfront for 3, 6, or 12 months slightly decreases the monthly cost of the club.
The other option is a Mezcal of the Month Club. This costs the same as the tequila version and you have the same options. The only difference is that you're receiving mezcal. Tequila is a type of mezcal, so you might receive tequila periodically with the club, but you'll often be getting other types of mezcal instead.
Sip Tequila

Sip Tequila's subscriptions are available monthly, every 2 months, every 4 months, or every 6 months shipments. They have very flexible payment options that let you pre-pay or pay as you go. You can also easily update your subscription plan should you change your mind.
There is a wide selection of tequila with varying prices ranging from $35 up to $350 a bottle. Some of their collection includes Compoveda Blanco, Atanasio Reposado, El Tequileno Reposado, Inspiro Blanco, Padre Azul Anejo, and Codigo 1530.
San Francisco Tequila Shop

San Francisco Tequila Shop offers the finest tequila, mezcal, sotol, raicilla & bacanora in San Franciso. Their monthly subscriptions let you have access to single barrel selections, exclusive limited editions, and sought-after bottles from producers that you don't normally see in retail outlets.
For $99 per month (shipping fee included), members will receive 1 to 2 bottles monthly (a total of 18 bottles a year). They will also be given priority access for purchasing any additional spirits. Some of the tequila in their collections include El Tesor Anejo Tequila, Cazcanes, Montagave Blanco Heritage, and Wild common Reposado.
Universal Fine Wine and Spirits

Universal Fine Wine and Spirits is a family-owned business that has been providing liquors, handcrafted wines, and craft beers at the lowest possible prices since 2003. They offer quite a number of membership clubs, 16 in total, and three of them are tequila clubs.
Their Tequila/Mezcal of the Month Club features superior, boutique tequilas and mezcals, curated by their expert team. These bottles with unique character and quality will be shipped depending on the subscription plan purchased, it could be 3, 6, or 12 times. Note that the selection of bottles may vary based on availability. Pricing ranges from $199.99 to $659.99 with free shipping.
VinoEtc

Vino is the home of Lake Country's only pedal tavern. They offer a unique wine bar experience and a great time with their live music offerings. They stock 300 bourbons, 80 wines from several regions, and over 70 tequilas – indeed, plenty to choose from. In fact, they offer, club membership each for Bourbon, Wine, and Tequila.
VinoEtc's The Tequila Club requires a minimum 3-month commitment costing $50 per month. Membership includes one bottle of premium tequila every 60 days, tequila tasting every month, and a private cubby. They will also enjoy a 10% discount on all wines, spirits, accessories, and merchandise.
Spirits Network

Spirits Network takes a slightly different approach than other clubs, as they don't just focus on tequila. Their subscription is called an agave bottle of the month club instead and emphasizes premium bottles. There are two versions of this club. The first simply focuses on tequila, while the second includes other types of mezcal as well.
Either way, the club costs $149 per month, making it one of the more expensive spirit subscriptions. However, value estimates suggest the bottles are worth roughly $185 each, so they're certainly worth the subscription price. The tequila and mezcal version would also be a fantastic way to expand your horizons.
Crates and Boxes
Spirited Gifts
I'm never very impressed with the clubs from Spirited Gifts but they do offer amazing Tequila gift baskets. There are currently 9 different choices and many types of tequila on offer. The general style is a 750ml bottle of tequila and at least 6 different snacks. The specific snacks vary depending on the gift and may also depend on the season and what's in stock.
The idea is perfect if you have a specific tequila you want and you're not looking for a themed product.
The Bro Basket
On the other hand, gifts from The Bro Basket are strongly themed. For example, Hooray Jose! is themed around margaritas and offers tequila, margarita mix, limes, salt, and popcorn.
You can also customize baskets or build your own entirely. So, you don't have to stick to their designs if you have a better idea.
Pompei Gift Baskets
At Pompei Gift Baskets, there are 12 different options that contain tequila. Some of these use tequila as the only alcohol present, such as the Margarita Party Tequila Gift Basket or the Tempting Tequila Gift Basket.
There are also other styles on offer, including some that offer everything you need for cocktails and others that contain mini bottles of many different spirits.
1-877 Gifts
1-877 Gifts doesn't have many gift baskets that offer tequila. But, there are a few cool ones on offer. The first is their Fiesta Gift Basket, which includes Jose Cuervo Gold Tequila, along with various snacks.
There is also a Jose Cuervo Especial Silver Tequila Gift Basket – and the tequila choice there should be obvious. In both cases, the included snacks are color themed around the tequila, creating a visually appealing gift.
Mel & Rose
Mel & Rose has many different alcohol gift baskets, although they don't separate these out based on the individual spirit. This makes the list a little tiring to go through and their selection is extensive.
Even so, I did find a few interesting tequila options in the mix. One is the Serious Tequila Connoisseur. This basket has a very different style from the other ones but basically, all tequila options make good gifts for yourself or someone else.
BroCrate
What is so nice about The Tequila BroCrate is not only is it a complete package, but it also looks quite elegant, too. In addition to the bottle of liquor, it also has popcorn, chocolate, chips, olives, salsa, lemon, salt & pepper mills, and a wooden serving tray.
You also have the option to add wine, beer, champagne, gourmet snacks, and whatever you may fancy from their custom options.
180 Drinks
Although 180 Drinks only delivers around Toronto and Ontario, it's still worth checking if you happen to be sending someone from there. They do have an interesting collection of high-quality tequilas.
Their Tequila Gift Box contains background information about the raw materials, production, methods, geography, and history of the tequila included in the package. The Tequila Tasting Kit starts at CAD $60 while Build Tequila Bottle Gift Box starts at CAD $90.
Frequently Asked Questions
What Are The Different Types Of Tequila?
There are three main types of tequila – blanco, reposado, and añejo. Blancos are also called silver tequila, as they are generally transparent. This transparency comes from how they're aged for no more than 60 days.
The minimal aging creates a sharp and distinct flavor in the tequila. This sharpness can be a bit much for some, but good bottles are still delicious and perfect in a margarita.
Reposado tequila has been aged for between 2 and 11 months. The aging makes the tequila easier to drink on its own or in cocktails.
Then there's añejo tequila. This has generally been aged for 1 to 3 years. The aging creates nuanced flavors in the tequila, making this the best type of tequila for sipping.
There are a few less common classifications, like extra añejo, which has been aged for even longer. Cristalino tequila is particularly interesting, as this is aged tequila that has been filtered through charcoal to smoothen it and make it clear. However, you're not likely to find either of these types in a monthly tequila club.
Do Tequila Clubs Make Good Gifts?
The tequila clubs, crates, and boxes on this list all work well as gifts. Some companies even have gift versions of their subscription, which can be easily ordered for someone else.
However, tequila clubs aren't all the same. Some are much better quality than others, so it's essential to pay close attention to what they offer and whether there are any reviews.
Do Any Clubs Include Mezcal?
Mezcal is a broad class of spirits, made from agave, while tequila is a specialized type of mezcal that must meet extra requirements. So, because tequila is a type of mezcal, all tequila clubs do technically contain mezcal.
But, that's not the question, is it?
Pour More is an interesting option here. They have a tequila club and also a mezcal club. Their mezcal one is likely to include tequila occasionally, along with other more unusual mezcals. Universal Fine Wines is another option. Their tequila/mezcal club ships out a bottle of either tequila or mezcal every month.
Finally, there's Spirits Network. This company offers an agave bottle of the month club, which can include tequila and mezcal or just tequila. Spirits Network aims to find premium bottles of spirits, ones that you won't easily find elsewhere.
What Are The Cheapest Tequila Clubs?
Pour More offers one of the cheapest tequila clubs, at just $49 per month. The tequila comes from small batch producers and can include blanco, reposado, and even añejo tequila. There's also Vino Etc., which costs $50 per month.
Still, the cheapest tequila clubs aren't necessarily the best. The price is normally related to the quality of the tequila. Plus, if you're trying to save money, it's often cheaper to buy tequila directly rather than through a club.