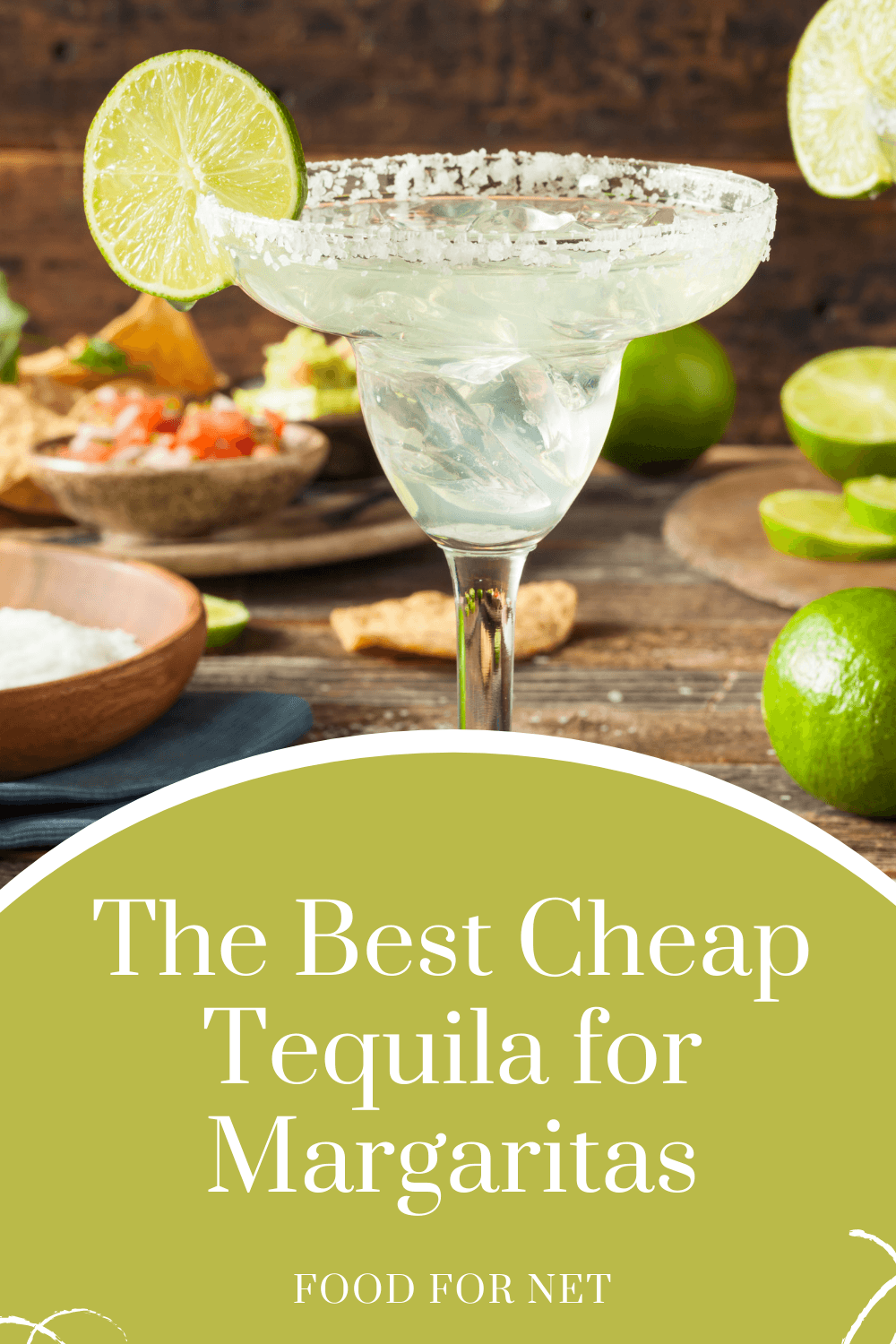 The margarita is a fun, easy drink that's popular in bars and at parties. It features lime juice and sugar, meaning it's pretty sweet right from the get-go. This means that you don't have to be too picky with your choice of alcohol because bad flavors are easily hidden. It also means you can choose from a wide range of flavors – sweeten even more with a sweet tequila or balance it out with a more savory, spicy spirit.
Either way, you can go cheap. This is good news for bars as well as frequent party hosts. The best cheap tequila for margaritas is simply one that complements the drink to your taste. Here, we've outlined a selection of super-cheap tequilas that features a flavor palate well-suited to a margarita, whether you want it extra sweet or well-balanced. Many of them work well in other tequila cocktails too.
Just as fun as the margarita itself is the collection of stories behind it. While not a centuries-old cocktail, its history is perhaps one of the biggest mysteries of all. Many people claim to have invented the classic cocktail.
One of the most popular theorized creators is Carlos Herrera who claims to have created the cocktail in 1947 when he served a picky customer at his bar. She said she was allergic to everything except tequila. Lime was a common tequila shot chaser so he used that, added Cointreau, put some salt on the rim, and gave it to her. He says he gave it the name margarita because that's the closest Spanish name to her name which was Marjorie.
This is a simple, plausible story that many throw around as a talking point, but this bartender has plenty of competition from others who claim to have come up with the drink, citing similar situations with variations on the name Marjorie, such as Margaret.
The Best Cheap Tequila for Margaritas
1. Milagro Silver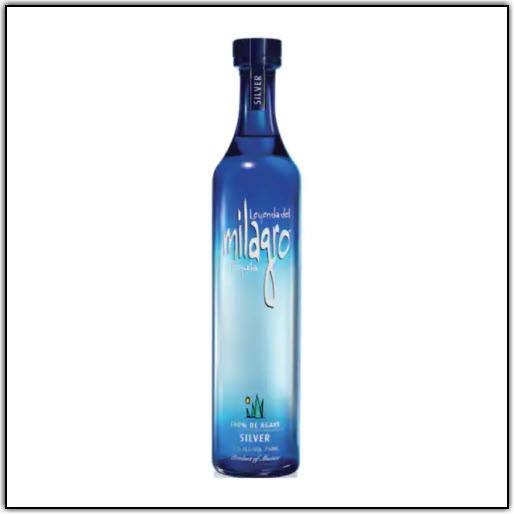 Milagro Silver is well-loved and widely known for a reason – it's incredibly smooth with a bright, fresh flavor, and it's cheap! It's a top choice for a margarita, especially when you want to make a whole bunch to share.
Milagro's silver tequila isn't their only successful drink, either. The company was founded in 1998 and has since taken the world of tequila by storm. They work hard to combine timeless tradition with innovation and forward thinking. Their efforts have paid off as their entire collection of tequila is high quality.
All six expressions are distilled in both pot and column stills to achieve the perfect balance and all are made with premium, estate-grown blue weber agave.
In addition to bright agave, there's a surprising burst of cooked celery on the nose. This is followed by notes of vanilla, citrus, cinnamon, and pepper. The mouthfeel is oily and the palate offers a burst of cooked agave followed by citrus, vanilla, and refreshing mint.
2. Agavales Blanco

Agavales is a Spanish name that means "the land where the agave plant is grown." It's a fitting name given the company's passion for not only using the best agaves possible but cooking and distilling them in the most traditional way.
Once harvested, the agave is cooked in a traditional brick oven and distilled in a steel column still, a method that produces the most consistent flavor. They use a combination of agaves sourced from both the highlands and the lowlands. The Agavales Blanco was specifically created to be cheap and perfect for use in bars and clubs and to make a great cocktail.
Even so, the flavor is bright and delightful, though thin on the mouth. You'll find notes of agave mixed with mint, spice, pepper, and a hint of apple. The aroma offers much of the same – cooked agave, pepper, and a little sweetness with a hint of alcohol heat. The finish lingers with a strong, fresh kick of agave.
3. Margaritaville Silver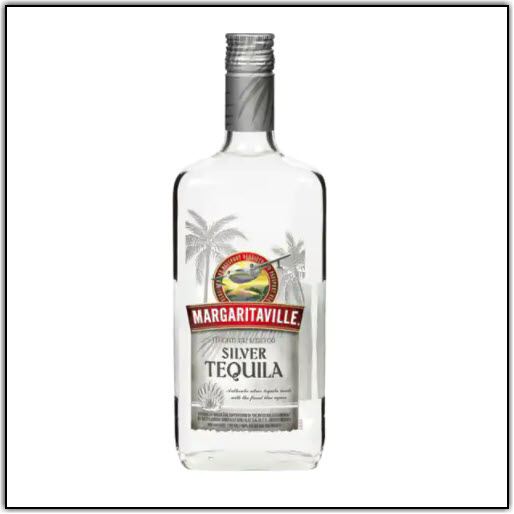 Margaritaville Silver is the perfect go-to for mass cocktail making. It's the cheap tequila of cheap tequilas. You probably won't catch anyone sipping on it neat, but that's okay because that was never its purpose!
While it's a good option for a variety of tequila-based cocktails, margarita is right in the name. On the nose is plenty of refreshing fruit and citrus, followed by a sweet, slightly smoky taste with just a hint of pepper.
Margaritas are meant to be sweet and citrus is always present. Many call it an "adult lemonade" due to the lemon/lime and sugar – it's sweet and citrus all day long. Conveniently, so is this tequila. It may not be the smoothest shooter but it'll enhance your margarita every time. If you want to add a touch of sweetness or citrus to another cocktail, it's perfect for that, too.
4. Bribon Blanco Tequila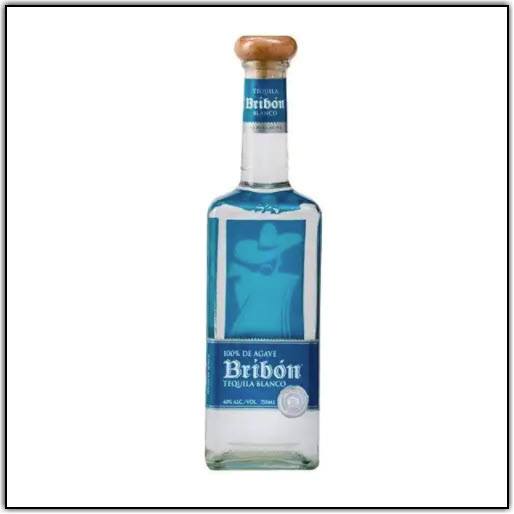 Bribon is produced by one of the top tequila families in all of Mexico, the Don Roberto's. The family has been creating top-notch tequila since the company's beginnings in 1924 and it has become a true family affair. Currently, three generations work together to keep the place in tip-top shape and to continue creating new and amazing drinks that tequila lovers of all ages and levels will love.
Bribon uses only fully matured agave plants, meaning they're never harvested before they're seven years old at the earliest. They are harvested by hand and delivered straight to the distillery where the entire process takes place under one roof. After cooking, the agaves are fermented with a proprietary strain of yeast developed by Don Roberto himself. To finish, the tequila is double-distilled in a process that uses both column and pot-still distillation.
Bribon Blanco offers a fresh, clean aroma filled with floral notes combined with herbs and spices. Overall, the palate is subtle and vegetal with notes of pepper, lime, buttercream, and toasted coconut.
The mouthfeel is viscous and smooth. It works well to balance a margarita with a touch of lime but there are also more savory notes like the pepper and herbs. This one can also be enjoyed on the rocks if you like a more subtle sipping experience.
5. Pueblo Viejo Blanco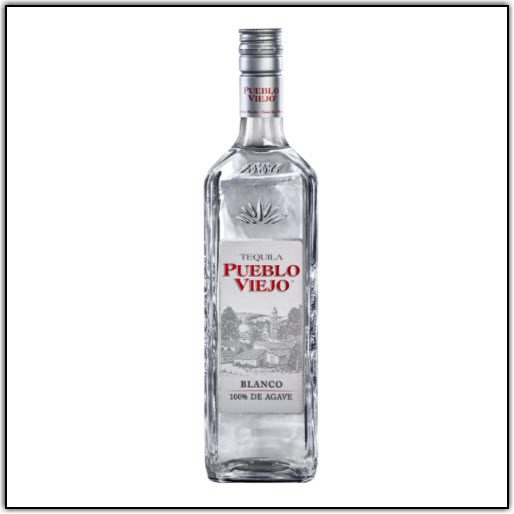 Pueblo Viejo Blanco is produced at one of the oldest distilleries in Mexico – San Matias, located in the tequila capital of Jalisco. This expression is made only with agave grown in the highlands and is the company's flagship product.
It's entirely unaged and bottled immediately from the still.
Despite the lack of aging, the tequila has a full profile of bright flavors that make it the perfect addition to any flavorful cocktail.
Vegetal notes and bright peppery aromas open on the nose, followed by an earthy spice and a pleasant bitterness. In the background, you'll notice a touch of ripe apples. It's complex for a blanco and not overly sweet, offering a medium mouthfeel.
The palate features a mineral-rich open with bittersweet chocolate and lime to follow. Pepper, citrus, and cooked agave follow with very subtle fruit notes, particularly pear and melon. It's the perfect balancer for super sweet cocktails.
Margarita Variations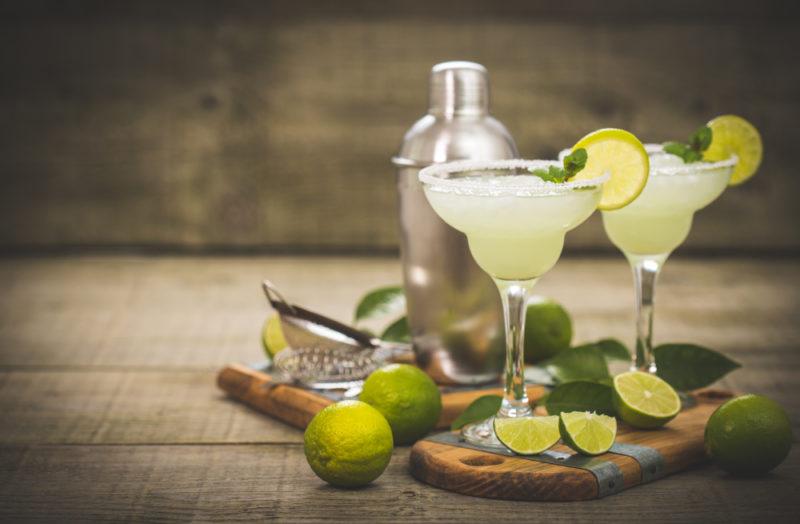 Though classic and sweet, the margarita is a basic cocktail featuring just three ingredients – tequila, lime, and triple sec. You can combine different tequilas with different brands of triple sec for different flavors, but that's it for wiggle room.
If you want something a little more interesting or complex, there are many proven variations, including these two fun ones:
Blood Orange Tequila
Deep orange in color and intensely fruity, this one has plenty to offer while still being easy to make. There are a few ingredients to gather:
1 shot blanco tequila of choice
½ shot triple sec of choice
⅙ shot Italian red bitter liqueur
½ shot blood orange juice
½ shot freshly squeezed lime juice
⅙ shot sugar syrup
To make the drink, simply shake all ingredients in a shaker with ice. Once mixed well, strain the drink into a salt-rimmed glass with more ice. Garnish with a slice or round of fresh blood orange.
Garden Variety Margarita
This one is a great way to combine the classic margarita cocktail with the kale craze. Kale has become a bit of a "trend" in the world of food, but that doesn't negate it's legitimate uses and health benefits.
If you're a kale lover and/or you just want to add a kick of health to your booze, then you'll need the following ingredients:
2 ounces blanco tequila
1 ounce lime juice
¾ ounce agave nectar
½ ounce ginger-kale juice
It's as simple as another other margarita. Start by rimming your glass with salt. Fill a cocktail shaker with all ingredients and shake well. Strain into your glass over more ice.
Ginger-kale juice is available at some grocery stores or you may be able to buy some from a fresh juice bar. If you can't buy it for purchase, you can make your own! Finely chop fresh kale and liquify in a blender. You can remove leftover solids if you wish, or leave them for extra texture.
For ginger juice, grate some ginger root into a cheesecloth. Once done, squeeze the cheesecloth to strain out the juice.
It's a little more labor-intensive than buying the juice, but the cocktail will be even better if the juice is fresh like this. The grassy sweetness of the kale and the spice of ginger are amazing additions to the flavors of a classic margarita.