Tequila doesn't have the same refined ring to it that you find with spirits like whiskey, rum, or gin. Instead, it is often thought as of a party drink, one that has a distinctive flavor. Even so, there are many delicious tequila cocktails that you can add to your repertoire. In this post, we're highlighting a selection of the best tequila cocktails, ones that you're certain to enjoy.
First though, let's talk a little about tequila. The spirit is created from the blue agave plant. It is most commonly consumed as a shot and can be anywhere from 35% to 55% alcohol.
Unlike most other spirits, tequila is protected under designation of origin laws in many countries. As part of these laws, tequila can only be produced in a limited number of Mexican states.
Tequila can be found in a variety of colors, with white and gold being the most common. The white version has been through very little aging, while the gold version is often aged longer and may have added ingredients to increase the golden color.
If you want to explore some of the best tequilas around, then a tequila of the month club should be on your list. They'll deliver hard to find, rare, and just plain delicious selections to your door every month. You'll get the best of the best, and won't have to spend hours researching and finding places to buy online!
As is often the case, the flavors of tequila will vary depending on the specific product you buy. Some cocktails will even specify the type of tequila to use, while other cocktails work well with multiple types of tequila.
Best Tequila Cocktails
Margarita
Tommy's Margarita
Paloma
Tequila Sunrise
Juan Collins
Tequila Negroni
La Rosita
Tequila Mojito
Bloody Maria
Tequila Old Fashioned
Matador
Tequini
Brave Bull
Envy Cocktail
Passion Cocktail
El Diablo
Leche Mexicana
Salty Chihuahua
Long Island Iced Tea
Tequila Tonic
Jalisco Maid
Jalisco Stroll
Tequila Smash
Acapulco
Dulce de Tequila
Margarita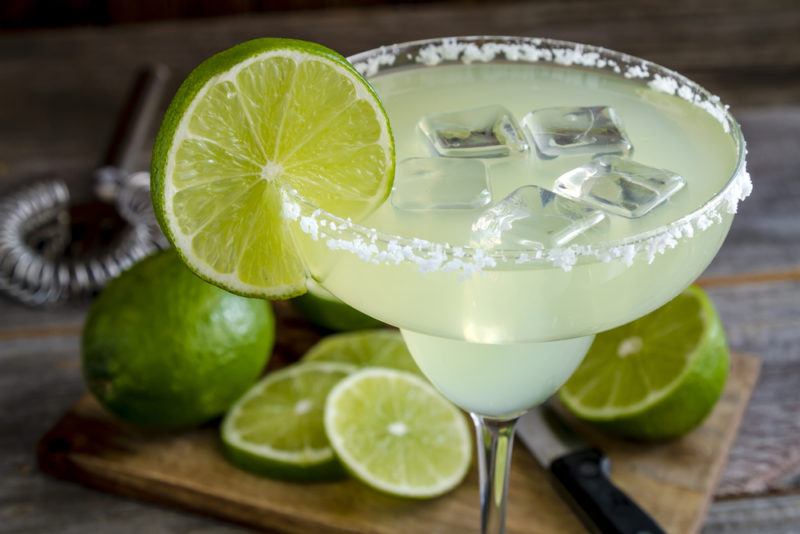 A margarita is one of the classic tequila cocktails and is typically served in a salt-rimmed glass.
The basic recipe involves combining three parts tequila, two parts Cointreau (or triple sec), and two parts lime juice in a cocktail shaker and shaking over ice. The contents are then strained into a chilled glass.
One common variation is a frozen margarita, where ice is used to create a texture that is similar to a slushie. Frozen margaritas are fantastic on a hot day and can even taste better than their non-frozen counterparts.
Tommy's Margarita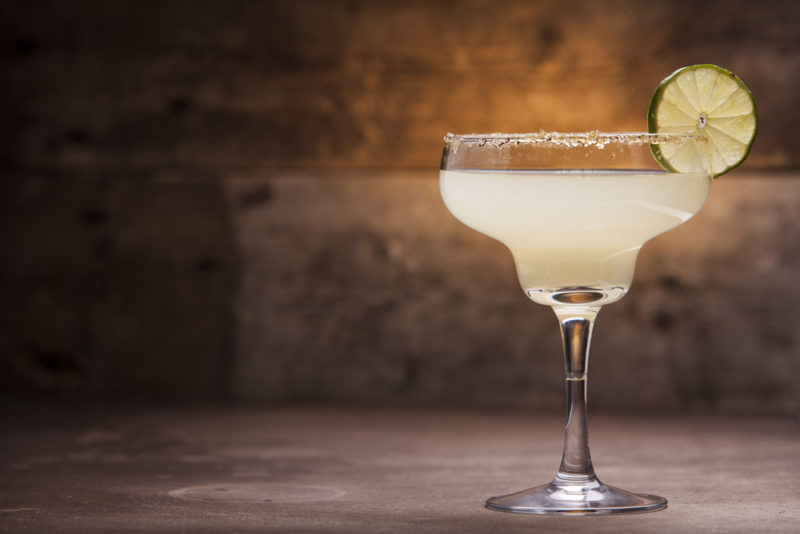 This margarita variation simplifies the original drink, making it easier for people who don't have many ingredients on hand. The cocktail is simply made using two parts tequila, one part fresh lime juice and half a part of agave syrup.
Agave syrup is the perfect sweetener, as it already has the same flavors as tequila. Still, if you don't have agave syrup on hand, the cocktail works well with simple syrup or another type of sweetener instead.
Paloma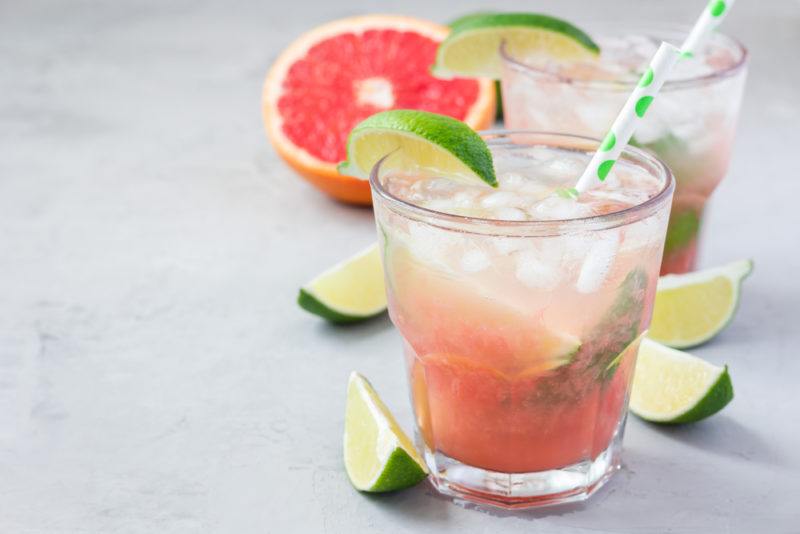 A Paloma is another classic cocktail and is especially good in the summer. This one combines the flavors of tequila, lime, and grapefruit. Interestingly, the cocktail uses grapefruit soda rather than grapefruit juice. The approach provides a nice and light balance of flavors.
If you don't have grapefruit soda at hand, a similar effect could be achieved using grapefruit juice and soda water.
Some recipes also include some type of sweetener in the mix, such as sugar, simple syrup or agave syrup. This inclusion helps to mellow out the tartness of the grapefruit.
Tequila Sunrise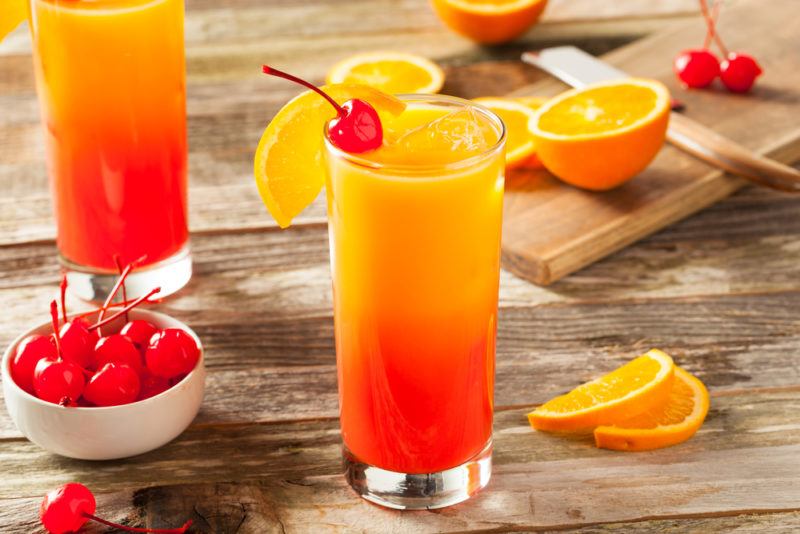 This vibrant cocktail is easy to prepare and looks great in the glass too. It simply relies on two parts of freshly squeezed orange juice, one part tequila, and a little grenadine.
The ingredients are combined together in a glass and then stirred. Don't stir for too long, as you want the cocktail to have the distinctive two-tone appearance.
Most of the time, the cocktail is served over ice. Doing so is important if you're using orange juice from the store. If you're squeezing it yourself, you can skip the ice, as fresh orange juice tends to have a better texture and more distinctive flavors.
Juan Collins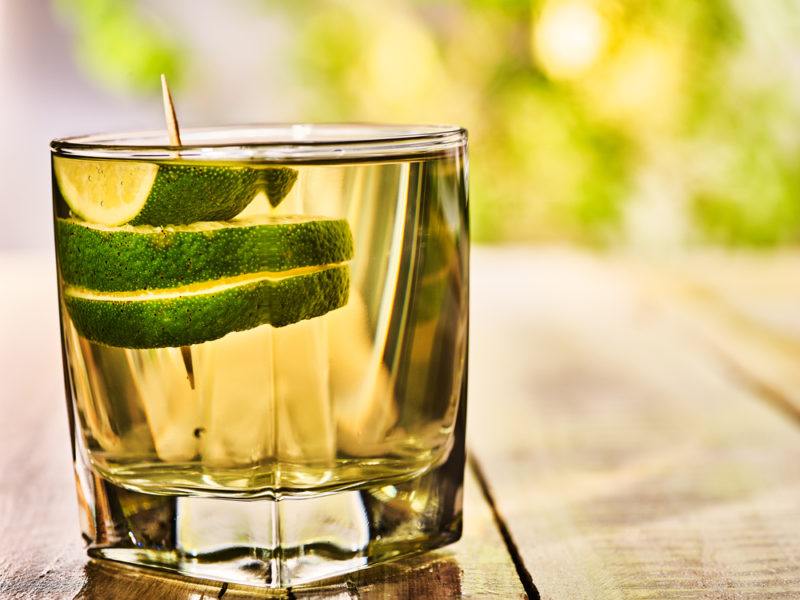 As the name suggests, Juan Collins is a tequila-based entry into the Collins family of drinks. This cocktail relies on a shot of tequila, lemon juice, agave nectar, and club soda.
The lightness of the colors and flavors gives the tequila a chance to truly shine. This cocktail is particularly good if you have high-quality tequila that you want to enjoy, as you'll get the full flavor experience.
Tequila Negroni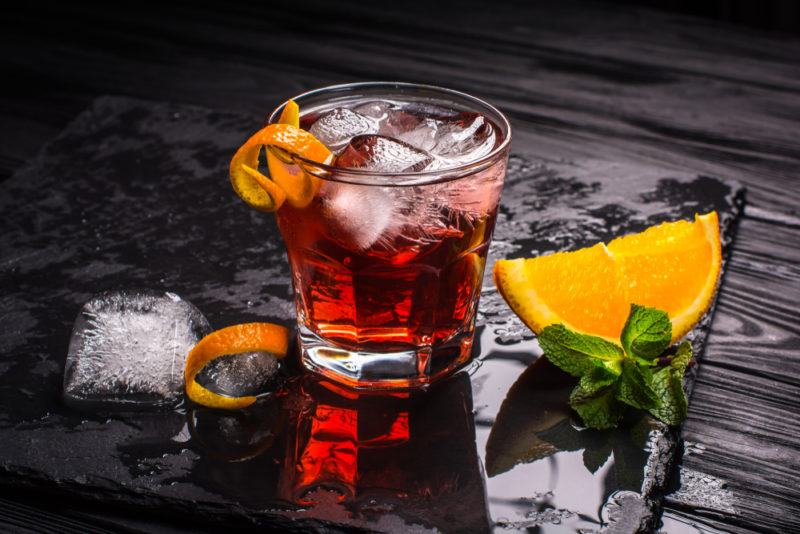 A variation on the traditional negroni can easily be made using tequila as the base spirit instead of gin. You end up with a cocktail that tastes different from the original, but not in a bad way.
This also happens to be an easy cocktail to make, as you're just using three ingredients in equal quantities. As well as the tequila, you'll need Campari and sweet vermouth, ideally sweet red vermouth. The cocktail is served with ice in a lowball glass.
La Rosita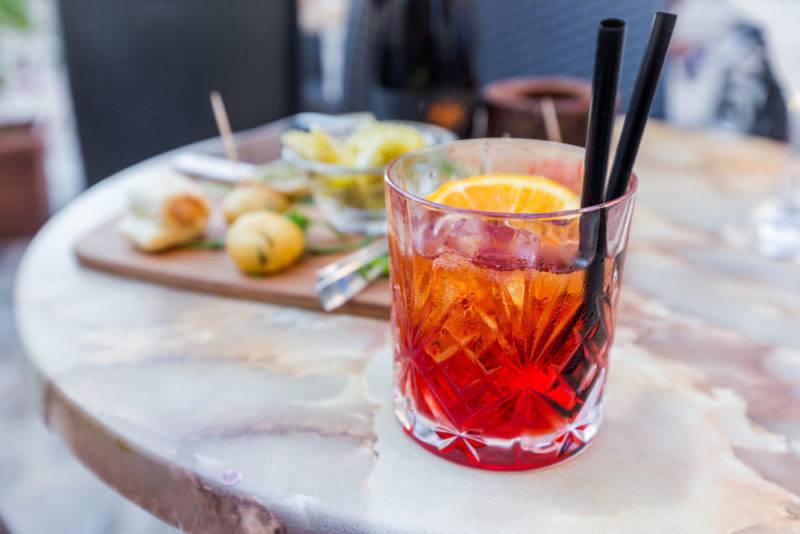 This is a named variation on a negroni, which uses roughly half an ounce each of sweet vermouth, dry vermouth, and Campari, along with 1.5 ounces of reposado tequila and a dash of Angostura bitters.
The end result is as good as a traditional negroni, if not better. It is traditionally served in an old fashioned glass over ice.
Tequila Mojito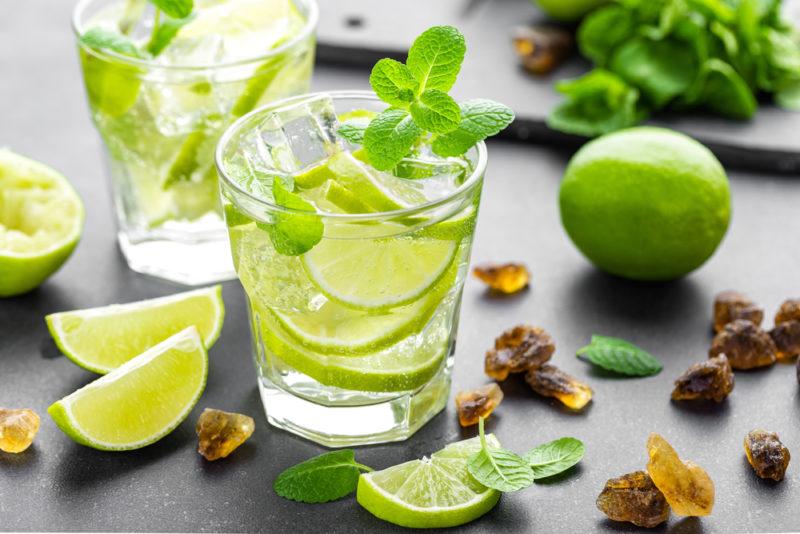 The mojito is another traditional cocktail that can be made using tequila instead. The key ingredients are tequila, fresh mint, lime juice, simple syrup, and soda water.
As with a traditional mojito, muddling the mint leaves is a key first step. This helps to release the flavors of the mint. If you don't do so, the mint flavor of the cocktail is much less noticeable.
Using tequila instead of rum in a mojito is a powerful idea. Simply changing the spirit like this creates a drink that is much more refreshing.
Bloody Maria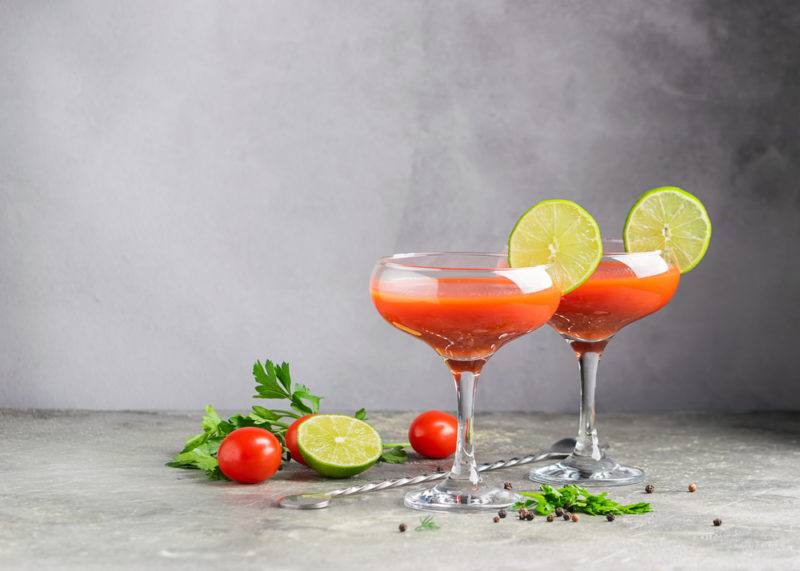 As you can probably guess, a bloody Maria is simply a bloody Mary that is made using tequila rather than vodka. The combination is exceptional, as the savory flavors of tomato juice perfectly complement the tequila. Honestly, it's hard to go back to the vodka version once you've tried a bloody Maria.
You can make the cocktail yourself from scratch using tomato juice (ideally fresh), along with tabasco sauce and other additions to create the spicy kick. Or, you can make life easier and use a bloody Mary mix.
If you take the latter approach, make sure that you shop around carefully. There are many bloody Mary mix brands out there – and some of them are much better than others. Whenever possible, focus on brands that use natural ingredients.
Tequila Old Fashioned

We're running on a bit of a theme here, but tequila is a surprisingly good replacement for other spirits in many classic cocktails. A tequila old fashioned is a classic example.
There are many variations on the recipe, of course, but a good place to start is with two ounces of tequila, roughly a quarter of an ounce of sweetener, and a dash of bitters. Agave syrup is the perfect sweetener to use, as this helps to highlight the flavors of the tequila. If agave syrup isn't an option, the cocktail still turns out delicious with simple syrup.
Using tequila instead of bourbon creates a lighter drink that can often be easier to enjoy.
The use of tequila isn't the only change. Some versions of the drink use bing cherries and nectarines as the main fruit choices. The drink works best with reposado tequila, as this adds in an oak flavor that you won't find with many other types of tequila.
Matador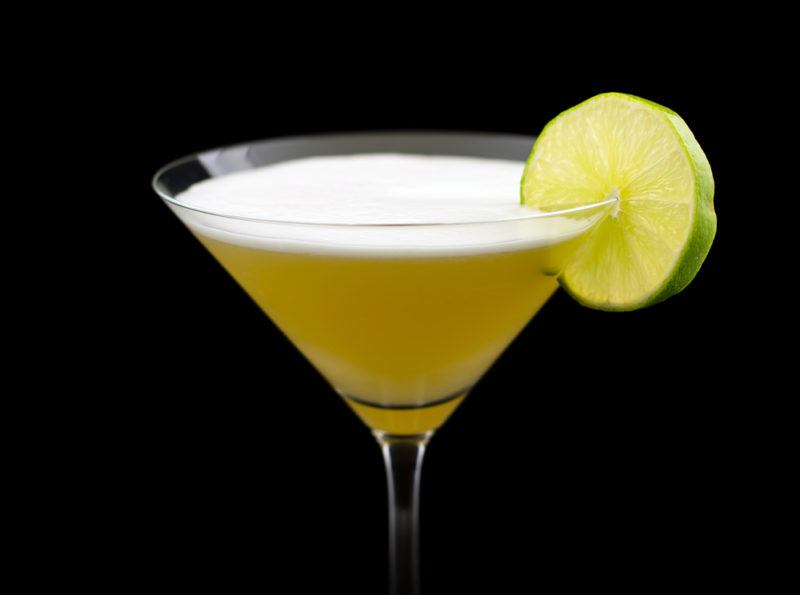 It's a shame that the matador isn't as well known as many other tequila cocktails, as it is easy to make, with just a handful of ingredients. Most versions rely on just three ingredients – tequila, pineapple juice, and lime juice.
Blanco tequila is the best choice for this cocktail, as this type of tequila complements the flavors of the other ingredients without overwhelming them. The combination of pineapple juice and lime juice helps to make the cocktail refreshing, without being too sweet.
Tequini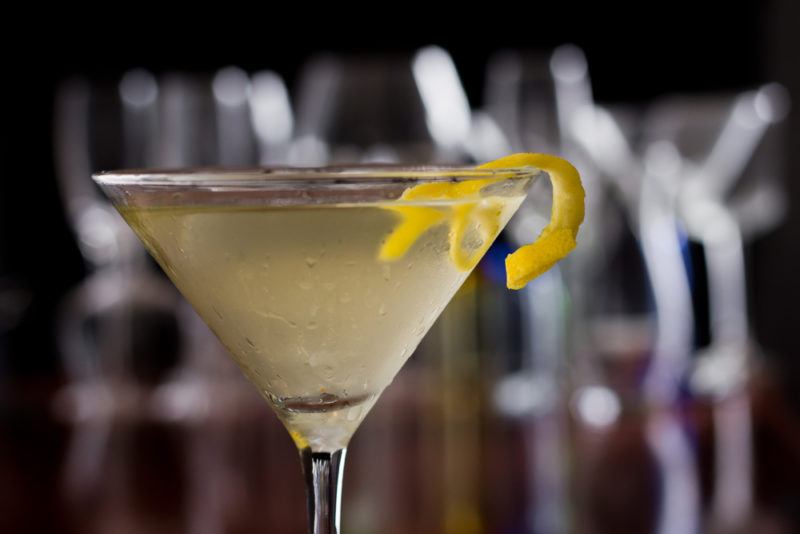 Not surprisingly, the tequini is a tequila variation on the classic martini. You're simply switching out the gin or vodka with tequila.
Sweet or dry vermouth can be used. Either option will provide a fantastic balance of flavors. For that matter, a tequini often ends up being more interesting than a traditional martini.
Brave Bull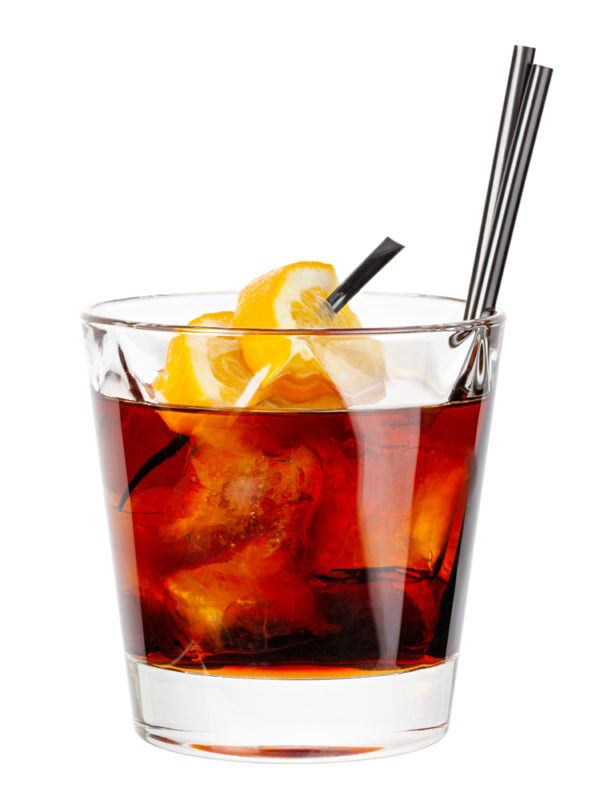 The brave bull is a variation on a black Russian. It relies on coffee liqueur, like Kahlua, along with blanco tequila. Most of the time, you'll be using a ratio of two parts Kahlua to one part tequila.
While any blanco tequila will work as part of this cocktail, it's best to avoid any bottom of the shelf options. When you have just two ingredients in a cocktail, the quality of the ingredients has a large impact on the final flavor and texture of the drink.
Envy Cocktail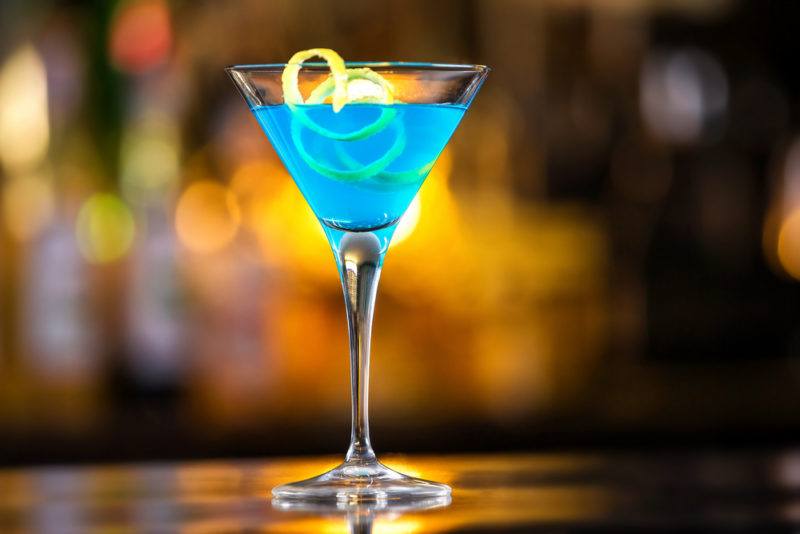 The most notable thing about the envy cocktail is the blue-green color, which comes from the use of blue curacao. The cocktail also happens to be easy to make, as all of the ingredients are common choices in a bar.
To make the cocktail, simply combine tequila, blue curacao, and pineapple juice in a cocktail shaker. A good starting point for the ingredients is 1.5 ounces of tequila, 1 ounce of curacao, and half an ounce of pineapple juice.
Of course, you can easily change these ratios as you see fit, as authors often do.
On a side note, it's important to be careful when ordering this cocktail at a bar, as there is also a cocktail called green with envy, which relies on coconut rum, pineapple juice, and curacao. The drinks can sometimes be confusing, especially as the name green with envy is occasionally shortened to just envy.
Passion Cocktail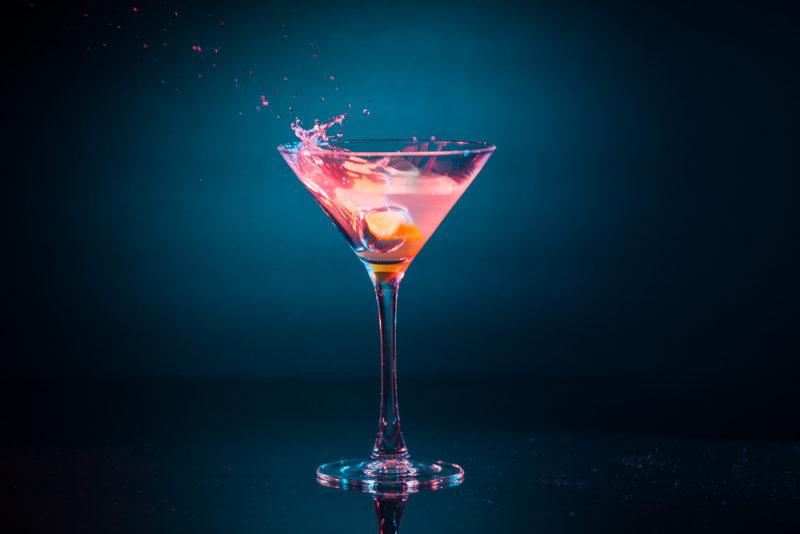 This is another slightly confusing cocktail, as the name is sometimes used for other drinks and the cocktail itself isn't well known. However, the idea is too good to pass up.
For the most part, the passion cocktail is a little bit like a cosmopolitan. It relies on cranberry and lime in the same way, with orange liqueur being added in as well. Grand Marnier is recommended as the liqueur of choice, although Cointreau is a viable choice as well.
The use of tequila makes this drink a little more interesting than the traditional cosmopolitan and you end up with a greater depth of flavor.
El Diablo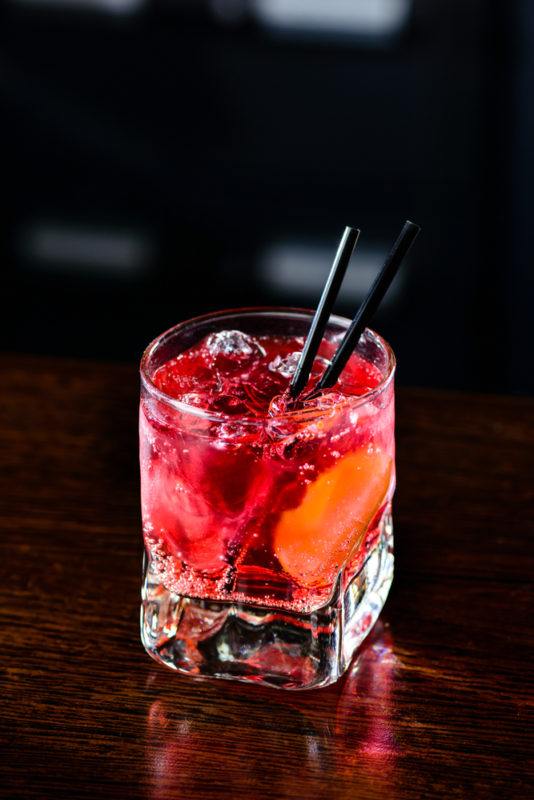 An El Diablo cocktail combines reposado tequila, fresh lime juice, ginger beer and crème de cassis to create an iconic drink with bright red coloring. Crème de cassis is a blackcurrant-flavored liqueur and it plays a key role in the color of the finished cocktail.
The flavor combination of ginger beer, berry and lime isn't subtle, but this doesn't stop the cocktail from being enjoyable, especially by people who enjoy bolder flavors.
Leche Mexicana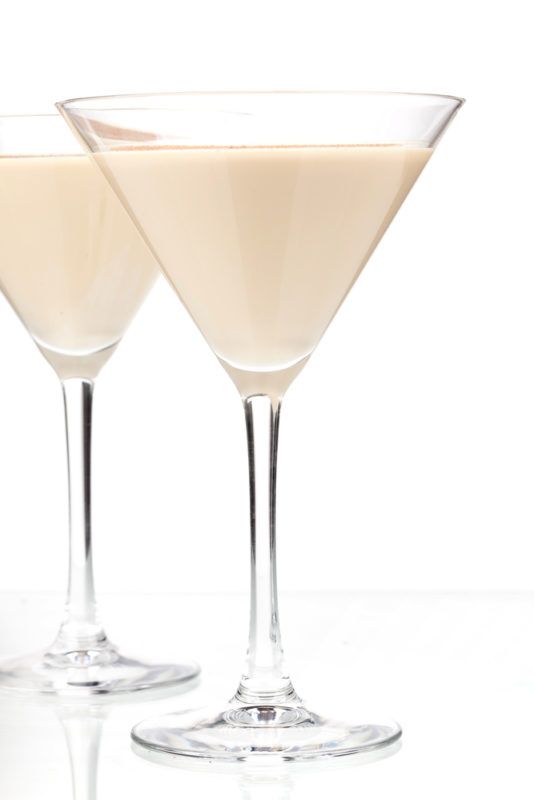 Here's a milky cocktail to try out. It relies on tequila, half-and-half, and crème de cocoa. The ingredients are shaken over ice in a cocktail shaker and then strained into a glass.
Using milk as a cocktail ingredient might sound a little odd, but there are many other milk-based cocktails out there. The creaminess is appealing and it's often nice to have a creamy and mellow drink, rather than something excessively sweet.
Salty Chihuahua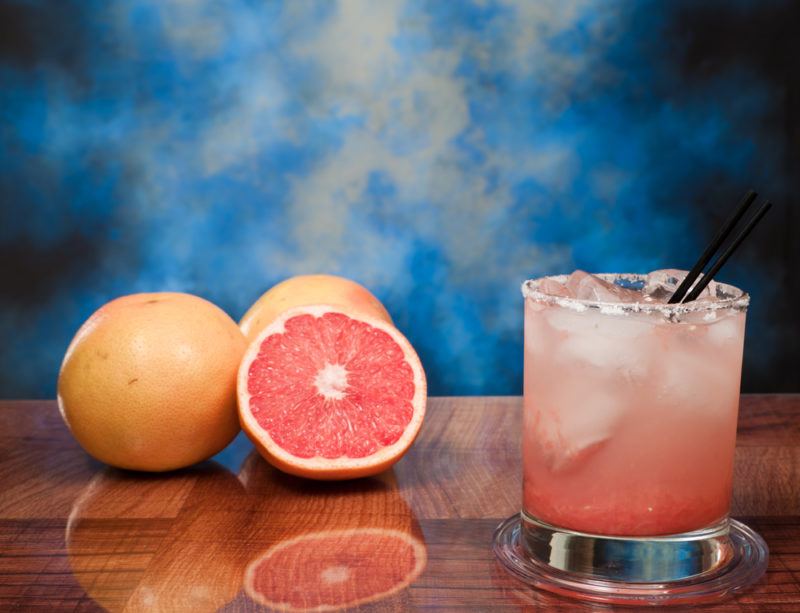 This cocktail has some similarities to a margarita, along with distinct differences. It relies on tequila, triple sec, and grapefruit juice. The drink is traditionally served with a salted rim, which is where the name comes from.
The cocktail ends up being tart and easy to skip, especially as the alcohol content is often fairly low. For example, one version of the recipe involves using one ounce of tequila, half an ounce of triple sec, and six ounces of grapefruit juice. This creates a cocktail that is very mixer-heavy, perfect for the daytime when you don't want to drink too much.
Long Island Iced Tea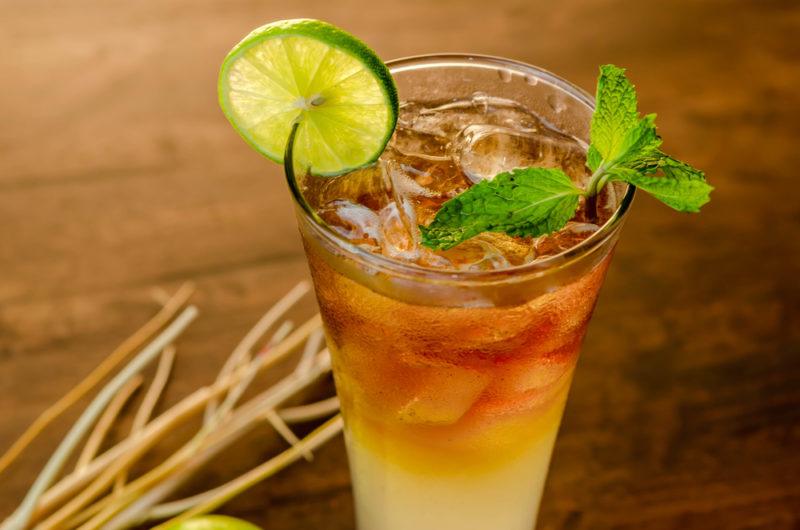 A long island iced tea often features on cocktail lists, simply because it includes so many different types of alcohol. You'll often find gin, vodka, tequila, rum, and Cointreau featured, along with lemon juice, simple syrup, and cola.
This collection of ingredients sounds like it shouldn't work, yet the long island iced tea remains a popular cocktail. If nothing else, it's a perfect choice for anyone who wants a strong hit of alcohol, as there really isn't that much mixer included in the finished drink.
Tequila Tonic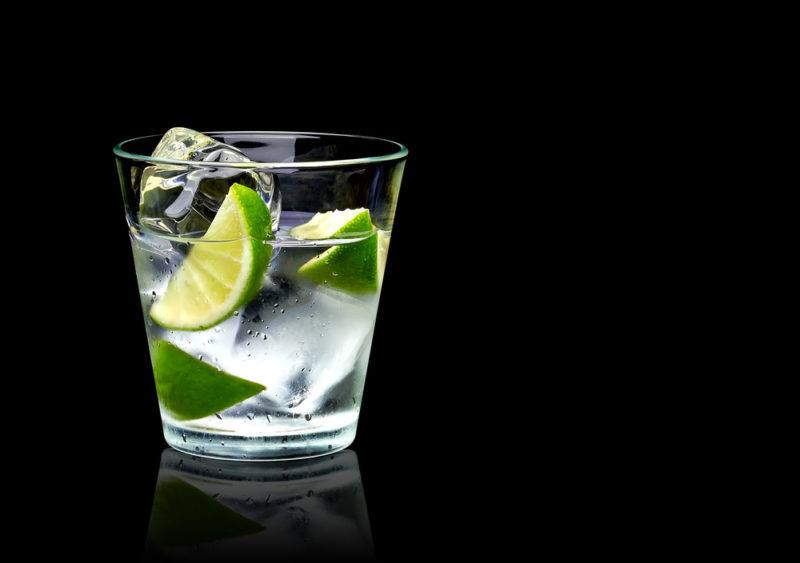 This two-ingredient cocktail is basically a riff on a gin and tonic. As is the case with gin, the tonic provides an interesting flavor contrast, without drowning out the flavor of the tequila.
You end up with a refreshing cocktail that is easy to make and to tweak. For example, you could add in bitters or fruit juice to make the cocktail a little more interesting.
Jalisco Maid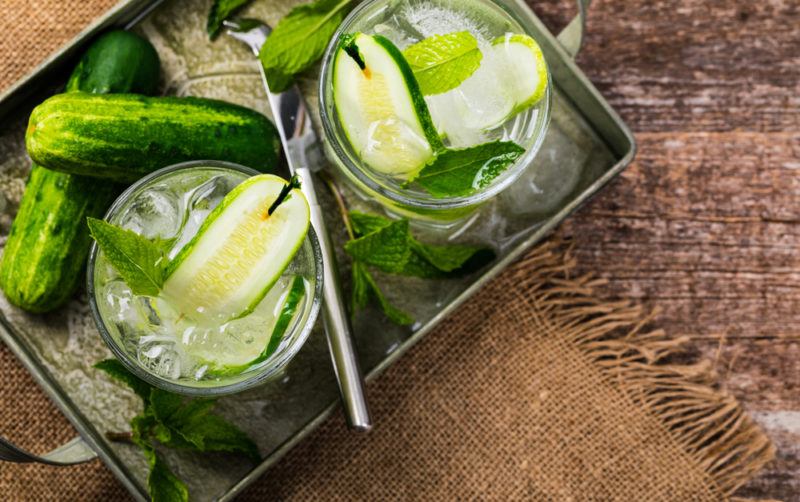 The Jalisco maid cocktail, which is sometimes just called a Jalisco, is a refreshing cocktail that relies on citrus, mint, and cucumber flavors. The combination makes it a fun choice for a summer drink or for anyone who does not like their cocktails to be too fruity.
The key ingredients are blanco tequila, fresh lime juice, and simple syrup. Fresh mint leaves are muddled into the simple syrup to provide a significant mint flavor, while cucumber wheels are used as a garnish.
Jalisco Stroll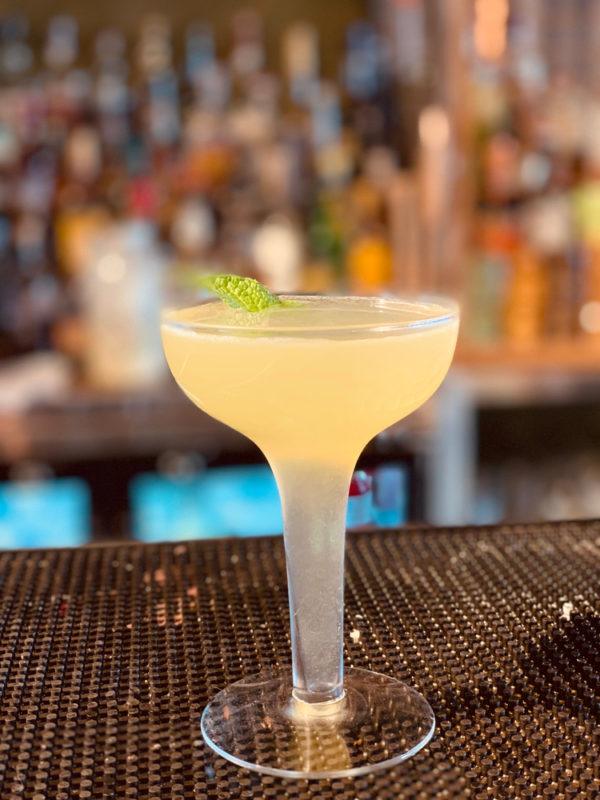 The Jalisco stroll is a simple 1:1:1 cocktail, with a twist. The main ingredients are Campari, dry vermouth, and blanco tequila.
What makes this drink stand out is the addition of a concentrated saline solution. This can be made by combining four ounces of water with one ounce of salt, then stirring until the salt is dissolved.
Using a saline solution like this helps to highlight the various flavors of the cocktail making them more distinctive.
Tequila Smash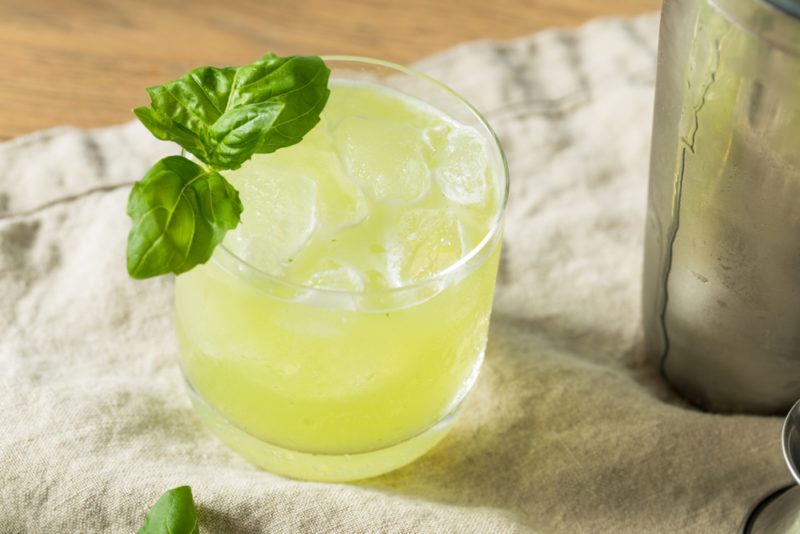 A tequila smash is a great choice for making cocktails at home, as it doesn't require any unusual ingredients. You're relying on gold tequila, fresh lime juice, and 7-Up as the main ingredients (any other lemon-lime soda would work too).
Sage leaves and blackberries are used for extra flavor. These are muddled to maximize their flavor, then combined with the other ingredients. You can garnish the cocktail with blackberries and sage too, if you want.
The drink is normally served over ice cubes. You could also serve it over crushed ice, much like a bramble cocktail.
Acapulco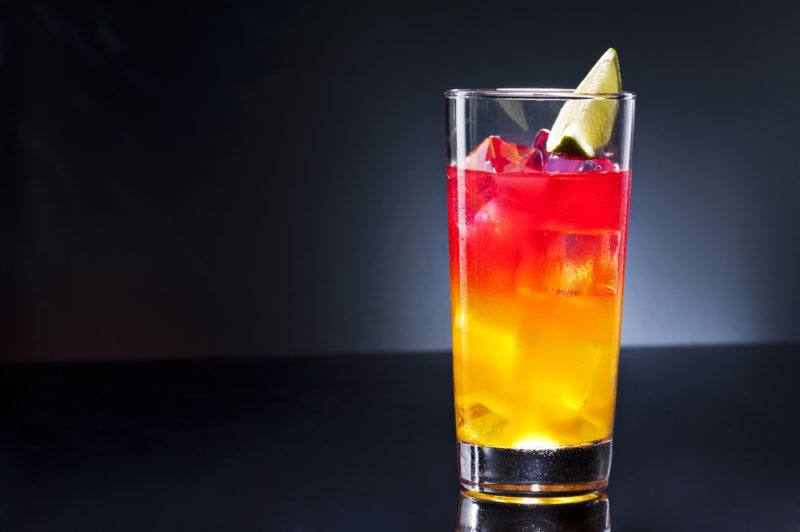 Here's a fruity cocktail that relies on pineapple juice and grapefruit juice, along with a shot of tequila and a shot of rum. A little sugar syrup is added too, but even so, the cocktail doesn't end up being excessively sweet.
This could be a fun choice for anyone who enjoys the flavor of pineapple, yet finds that most pineapple-based cocktails are far too intense.
Dulce de Tequila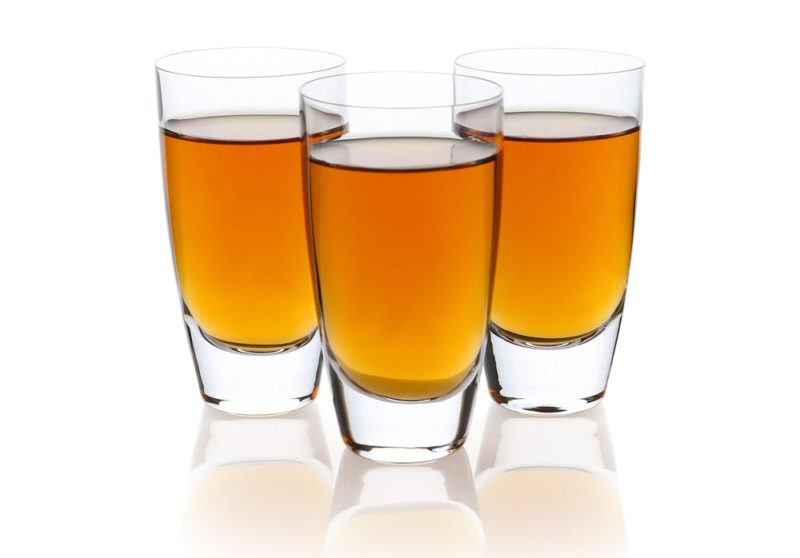 While the name dulce de tequila literally translates to tequila candy, the cocktail isn't as sweet as it sounds. Instead, the sweet and dessert-like flavors are well-balanced by the other ingredients.
The cocktail itself relies on tequila, Cointreau, and cognac, along with lime juice and agave nectar. The balance of sweet and tart is easy to see from the ingredients alone.
As with other cocktails, this recipe works best if you rely on freshly squeezed lime juice. Bottled juices often have extra sugar or other unneeded additives.