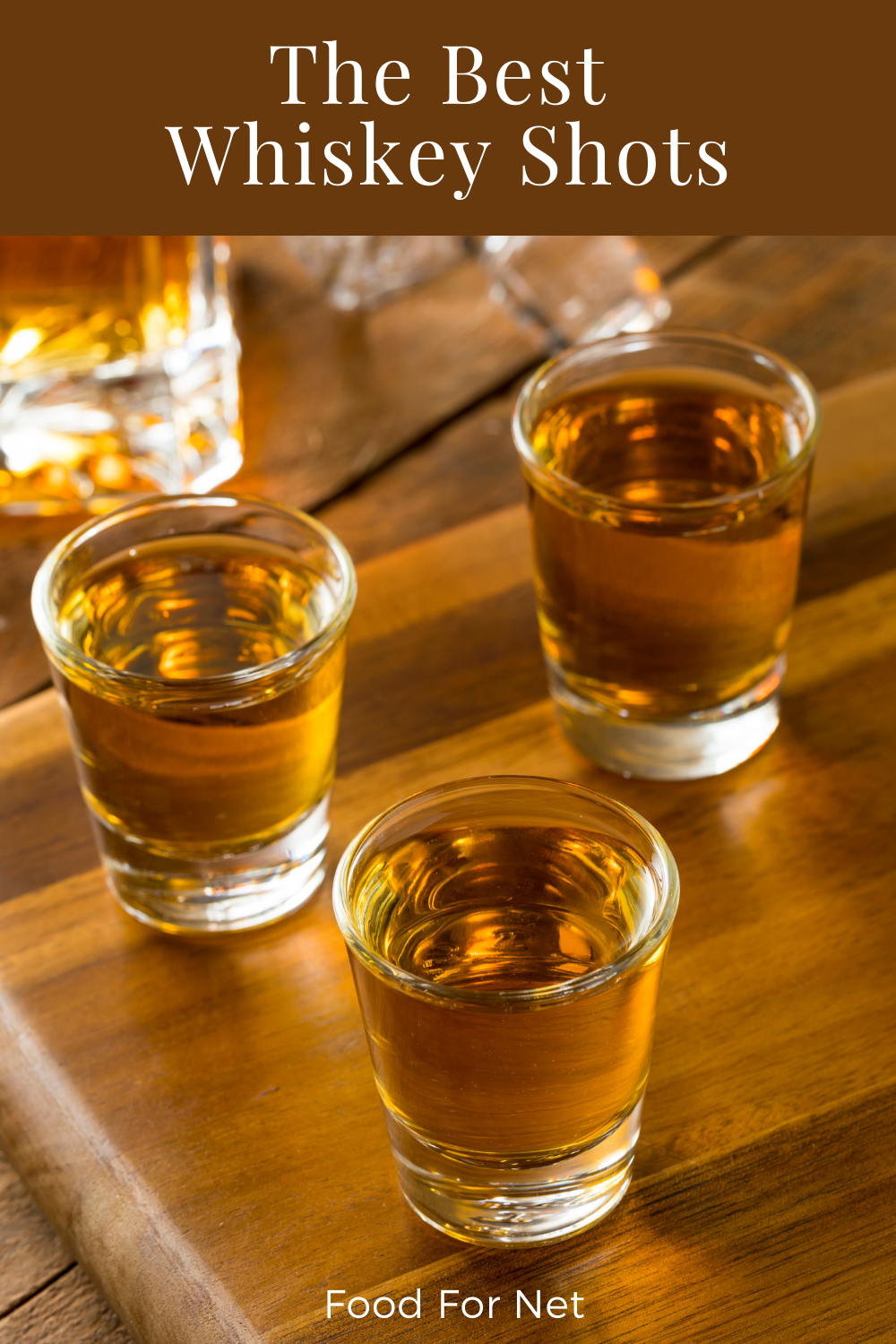 Although whiskey may not be the first thing that comes to mind when you think about slamming back shots and having some fun with friends, don't count it out! Perhaps some cheap, plain vodka or tequila is a good way to just get buzzed real fast, but shots can be an enjoyable, flavorful experience as well if you want! You can also follow them with a whiskey chaser if the flavor is a bit too intense.
The best whiskey shots are usually comprised of more than one whiskey and include other ingredients like juice, liqueurs, or other spirits. Yes, it takes a little bit of time and effort to do this instead of just pouring and shooting, but it's well worth the extra step or two if you're looking to take your shots to the next level.
These whiskey shots not only make for a good time, but they showcase the whiskey you use differently than a cocktail or sipping experience would. This only further proves the versatility and complexity of a good whiskey. Add some of these fun recipes to your arsenal and you'll be the life of the party in no time.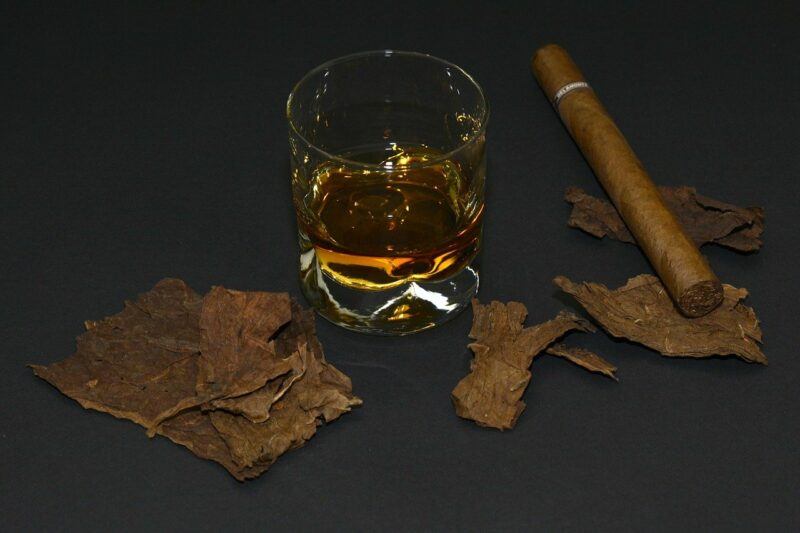 The Best Whiskey Shots
1. Three Wise Men
Three Wise Men is a strong, flavorful shot that's very easy to make. Aptly named, it consists of equal parts Jim Beam Bourbon, Johnnie Walker Scotch, and Jack Daniel's – the three classic J's. Not only is packed full of flavor but it represents these three American giants equally.
Jack brings notes of wood, chocolate, butterscotch, pepper, and citrus. Johnnie offers spicier, warmer notes of cinnamon and fresh black pepper with a touch of smoke. Last but not least, Jim brings some of his own oaky flavors with notes of vanilla, grain, sweet fruit, and char.
When combined in the shot glass, you'll get a blast of flavor hitting your tongue, especially as you take it back quickly in regular shot fashion, instead of sipping. While each of these whiskies does well in cocktails and of course shots, they're all suited for sipping neat as well – though doing so is a very different experience. Combine 15ml of each of these classics and see exactly how the flavors do together.
2. Amenie Mama
Amenie Mama is a popular shot that contains rye whiskey and amaretto liqueur that is especially enjoyable as the cold weather rolls around. Rye is typically on the spicier side of whiskey thanks to the rye grains. This mixes nicely with the warm, nutty, sweet flavors of almond and marzipan in the Amaretto.
A good rye whiskey for this shot is George Dickel, with its warm, spicy aroma and flavors of cinnamon, vanilla, caramel, and roasted nuts with cardamom and fennel showing up on the finish. There are plenty of spices present here which is exactly what this shot calls for, but it's not the only rye that'll work. You can try it with one of your favorites, or simply look for a whiskey with warm, spicy notes that complement an Amaretto.
You can choose any Amaretto you'd like, as well. "Amaretto" translates to "a little bitter" in Italian, so if you're new to Amaretto, don't go in expecting anything super sweet – as this wouldn't necessarily do well with the rye anyway.
The shot itself should have 45ml of your chosen rye whiskey and 15ml of amaretto. This means the rye will have more weight in the flavoring, so choose your expressions wisely.
3. California Gold Rush
The California Gold Rush is another simple shot, this time with less alcohol if you're looking for something easier. For this one, you're mixing fresh lemon juice with a honey whiskey such as Belle Mead Honey Cask Bourbon. This delightful expression is made by adding real, local honey to freshly emptied barrels that used to age 11-year-old single barrel bourbon.
Once filled with fresh wildflower honey, Belle Meade fills them with their high rye bourbon blend and lets it age, honey and all. The result is not only sweet, rich, and delicious but it's unlike any other honey whiskey on the market – making it an excellent choice to get the most out of this shot.
This one has an additional step to making it, but it's well worth the little bit of extra effort. Start by adding a half-ounce of freshly squeezed lemon juice and an ounce of your whiskey into a shaker with ice. Shake it up until it's nice and chilled, and strain it into your shot glass. Doing so only takes an extra minute and this shot is much better when enjoyed cold.
4. Silver Bullet
The Silver Bullet is a fun, complex shot that combines gin and Scotch whisky, with Lagavulin being a great choice. The many layers of flavor from both of these are balanced with a touch of lemon to let some citrus cut through the intensity.
Lagavulin is a 16-year-old malt scotch that was named "Best Single Malt Whisky" at the San Francisco World Spirits Competition when it competed back in 2013. It brings intense aromas of peaty smoke, wood, and spice with flavors of peak and smoke on the palate as well as notes of honeyed oak and vanilla. Joined by the many flavors from the botanicals of your chosen gin, this shot offers a unique palate.
To make, add 25ml of gin and 20ml of whiskey to a cocktail shaker with ice and shake it up well. Pour it into a shot glass and squeeze a little lemon juice into the glass. You can add a little more or less lemon based on your taste preferences. You could also experiment with other whiskeys as part of this shot, even including whiskeys from Costco.
5. Wild West
We've already gone over some shots that favor a warm, spicy flavor profile, so this one is for anyone with a sweet tooth. Featuring some good old-fashioned Jack Daniels, cranberry juice, and peach schnapps, it's a sweet, fruity explosion that you'll want to make again and again. The easy, fruity flavor profile also makes it a real crowd-pleaser, perfect for a party with lots of people to serve.
The best ratio for this shot is 45ml Jack, 30ml peach schnapps, and 60ml cranberry juice. If you don't want to overwhelm the tastebuds too much, you can temper this shot a little by choosing a balanced peach schnapps and cranberry juice with no added sugar. Most store-bought cranberry juice will have some added sugar in it, though you can avoid this entirely by using freshly squeezed, if possible!
This is another shot that does better when served cold, so mix the ingredients up in a cocktail shaker with ice before serving!
Fun Shot Glasses
At the end of the day, it doesn't really matter what you drink your shot from, since it's going down quickly and there isn't much savoring involved. That being said, sometimes presentation is important. Perhaps you're celebrating a momentous occasion, or you're just having a lot of people over and you want everything to look nice.
Whatever the reason, try some of these fun and elaborate shot glasses for when you wanted an elevated, extra-fancy experience!
Embassy Schnapps Glass
This little glass is the epitome of fancy – even for shots! Its curved shape adds some flair to the drink and the small stem makes for easy handling. It's named for schnapps but you can use these for anything – in fact, the fancy traditional look goes well with the sophistication often associated with whiskey, even if it's in shot form.
Hobstar Glass
This glass features the same general shape as a basic shot glass, but it has a beautiful, frosted star design on the front. This would be absolutely ideal for serving cold, winter-themed shots at a Christmas party. The same design is available on many other types of glasses, as well, if you wanted to create a full set for your other drinking endeavors.
Tall Shot Glass
Exactly what it sounds like, a tall shot glass is simply a regular shot glass that's taller and narrower. It holds about the same amount of alcohol as a regular shot, it's just a different shape. However – this style does serve a purpose.
Shot glasses like this are great for those who do perhaps want to savor their shot over an extra sip or two. They're also ideal for shots that evaporate more quickly, such as a flaming shot! There are plenty of fun flaming shots out there and in addition to being fun, especially at parties, the flames do burn some of the alcohol off.
This isn't great if you're looking for that buzz, but the lower alcohol content can bring out sweeter, softer flavors and remove some of the burn you'd otherwise feel on the way down.
Whatever glass you go with, shots are always the harbinger of a good time. Have fun playing around with these recipes and don't be afraid to share them with your friends. Just be careful if you decide to bring fire into it!