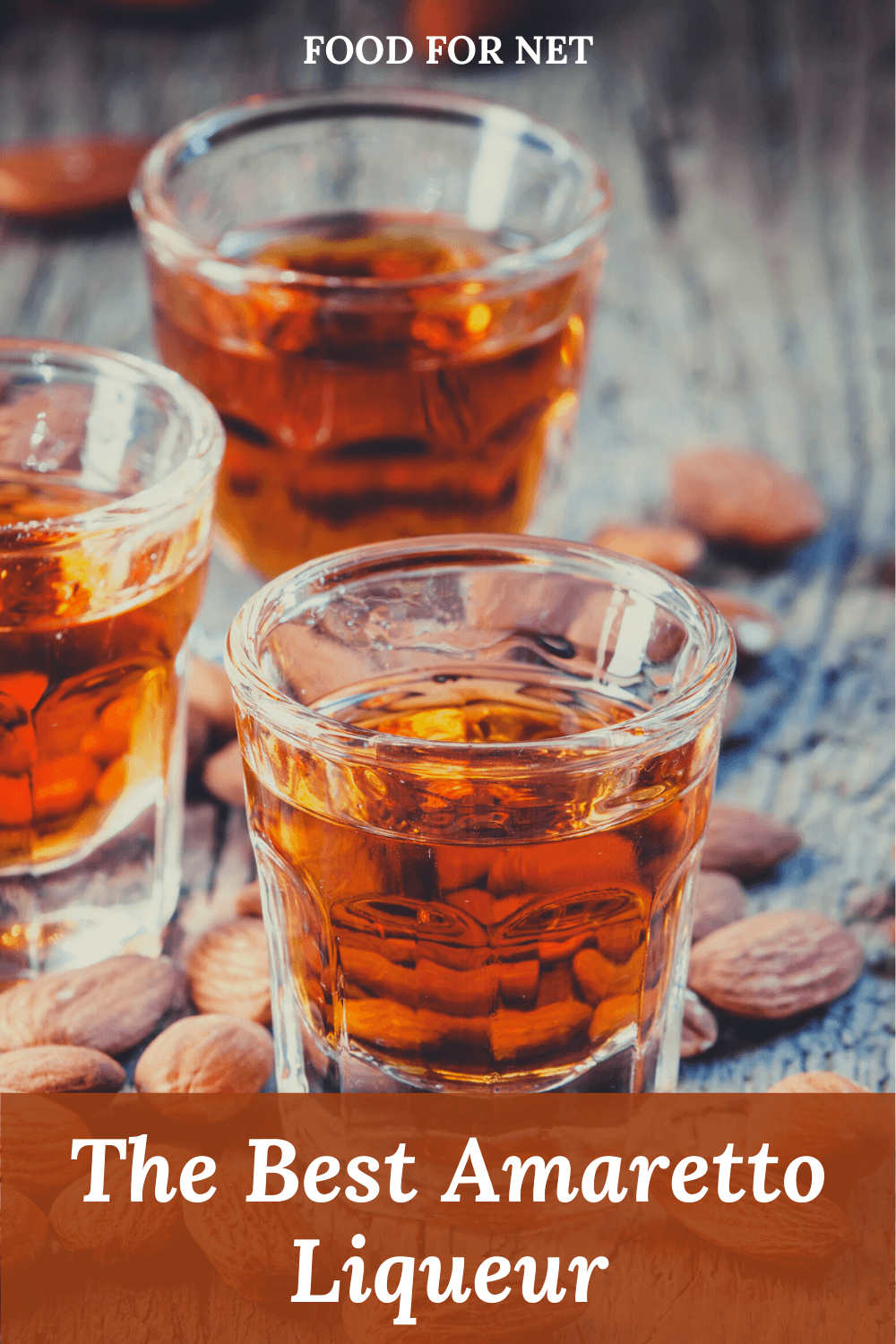 Amaretto liqueur has a long history that begins in Italy and includes royalty. "Amaretto" is Italian for "a little bitter" and the liqueur has an almond flavor. Some expressions are stronger than others, but you'll always find almonds. The best amaretto liqueur is made exclusively from real almonds and has a lovely, authentic flavor.
Although they still taste like almonds, some amaretto liqueurs are made with apricot pits instead. Curiously enough, these produce a taste extremely similar to almonds. This is a slightly cheaper way of getting the liqueur made, but it does the job.
Amaretto itself was invented by the Lazzaroni family from Saronno, Italy. It began with the creation of amaretto cookies, made specifically for the King of the region at that time in 1786. It wasn't until 1851 that they turned it into a liqueur, using an infusion of their cookies combined with some caramel for a nicer color.
Though this is the most widely accepted and documented origin, there is another theory. Legend has it that there was a widow who posed for a Renaissance painter in 1525. She fell in love with the painter and made a delicious amaretto potion for him. It's said that this recipe has been handed down generation after generation, always remaining unchanged, and is currently being sold as the Disaronno Originale Liqueur.
We may never know if this is indeed what happened, but it doesn't change the fact that Disaronno is on top of the amaretto liqueur market. This and a few others boast top-quality ingredients and exquisite results – see for yourself below.
The Best Amaretto Liqueur
1. Disaronno Amaretto Liqueur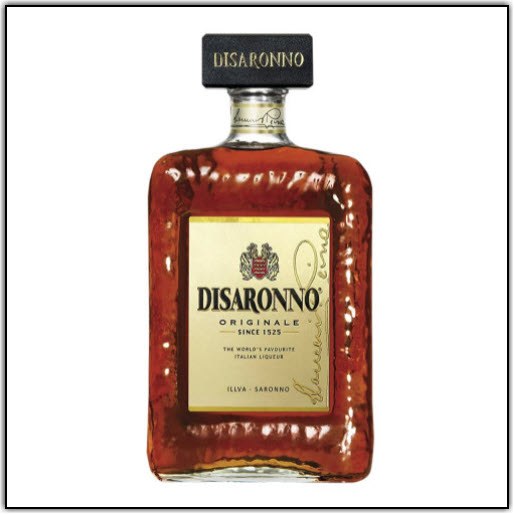 Based on the lover's recipe that is thought to date back to 1525. Disaronno Amaretto Liqueur is perfectly bittersweet and nutty. It was the very first amaretto liqueur and it remains one of the best ones on the market today.
The drink was supposed to be a one-off gift but, so the story goes, the recipe was discovered in 1600 by someone who kept it as a carefully guarded secret for generations, passing it down only to a select few.
It went on like this for years, until a shop was opened and they began producing and publicly selling this brilliant expression.
Amaretto liqueur was originally made with almonds, though modern variations have worked in ingredients like peaches, apricots, and other fruits. Its bittersweet nature is not only intentional but it's a signature – its name translates to "a little bitter."
This expression offers almonds and marzipan on the nose along with a hint of maple. The maple follows onto the palate where lemon zest and vanilla are also immediately present. Almonds follow with notes of fruit apricots. The finish is bittersweet with more almonds and marzipan.
2. Gozio Amaretto Liqueur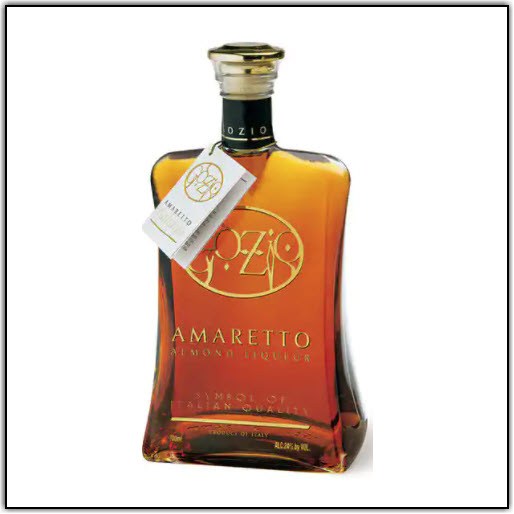 Gozio Amaretto Liqueur is a super-premium, ultra-complex take on the old, classic bittersweet expression. The drink is made of only the best and most natural ingredients, including alcohol, burnt sugar, and a combination of carefully selected fruits coming from a total of four different continents. Once collected, the fruits are left to infuse for 60 days.
To finish the recipe off, top-quality bitter almonds are expertly chosen to put the perfect finishing touch on this delectable bottle of amaretto liqueur.
The aroma features rich notes of toasted almond with a touch of floral and vanilla in the background. The palate offers a luxurious mouthfeel with strong notes of clean toasted almond, vanilla, and caramel. The finish finds more florals and vanilla flavors with toasted almonds and just a hint of creme brulee. It has all the classic flavors of amaretto, though it's lighter and not quite as bitter as most other expressions.
3. Caffo Amaretto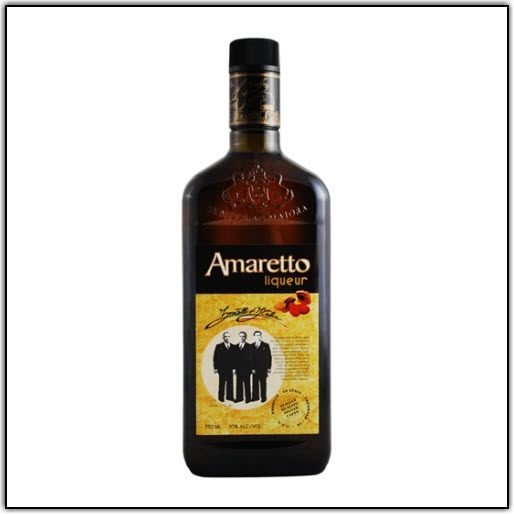 Caffo Amaretto is one of the strongest and most authentic amaretto expressions on the market. It's an incredibly nutty liqueur that's made from 100 percent estate-grown almonds from Sicily. It's macerated in an expertly crafted herbal infusion. The final result has been likened to marzipan in a glass!
This is an impressive feat, too, for the budget-friendly price of this bottle. Most cheap amarettos are actually made from apricot pits as they happen to taste a lot like almonds. This one, however, uses real almonds despite the cheaper price tag.
As amarettos go, it's a particularly sweet one that's best enjoyed chilled. This gives you the best chance at experiencing all the aromas and flavors this unique expression has to offer.
The quality is high and the profile is simple – sweet marzipan hits the nose and follows onto the palate, leading into a smooth and deliciously sweet finish.
4. Luxardo Amaretto

Luxardo Amaretto is an old brand with origins dating back to 1817. Girolamo Luxardo moved to what is now known as Croatia which is where his wife became intrigued by a local liqueur. By 1821 he opened a distillery of his own, which soon received a certificate from the emperor of Austria to acknowledge its incredible quality.
Their brand grew quickly and they made quite a name for themselves as people fell in love with their growing range of liqueurs. In 1913, they were able to open a brand new distillery with its own cherry orchards. They're constantly upgrading this already state-of-the-art distillery with new stills and other accessories to keep up with the rapidly growing industry.
The nose is robust with prominent and robust aromas of almond, vanilla, and marzipan. The palate continues with a strong and inviting nuttiness backed by a subtle, perfectly balanced sweetness.
5. Hiram Walker Amaretto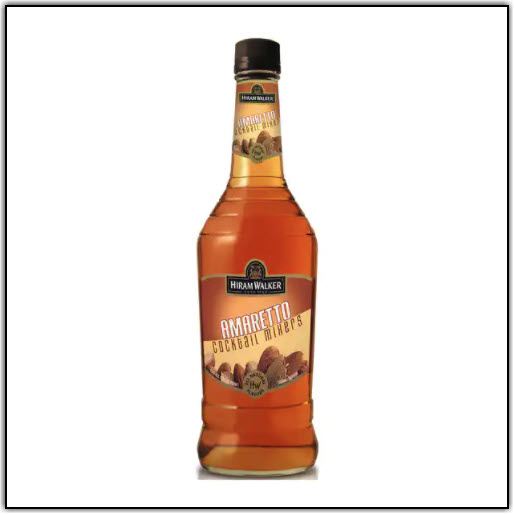 Hiram Walker has a lovely range of flavored liquors. The line is known for its high quality and delicious, authentic flavors. The Hiram Walker Amaretto is no different. Made from a combination of all-natural almonds and apricots, the drink is a warm golden brown color in the bottle.
The profile on this one offers strong notes of almonds throughout, showing up on the nose and leading onto the palate, where you'll also find sweet, bold notes of caramel that complement the almonds beautifully. It's the perfect combination of sweet and nutty that makes delicious, complex cocktails that are perfect to enjoy during or after a nice dinner.
Cooking With Amaretto Liqueur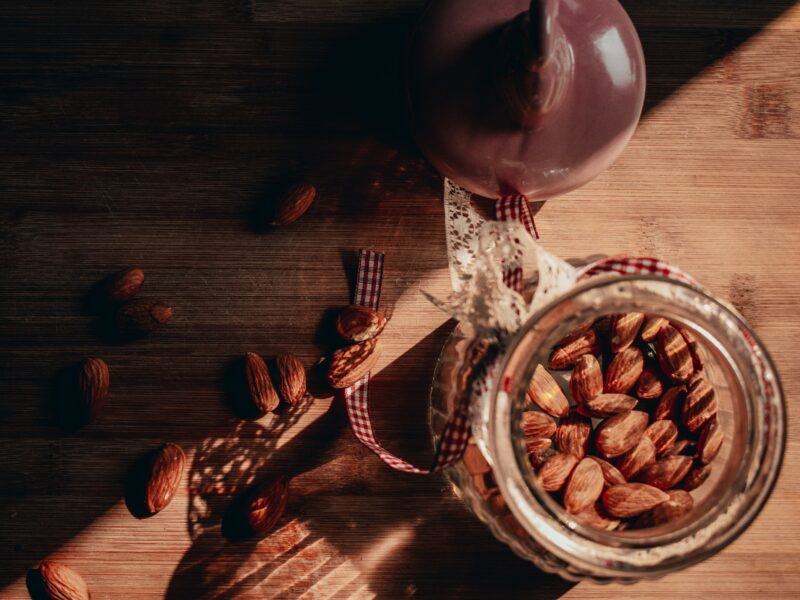 Just like the Lazzaroni family did for the Italian King all those years ago, amaretto cookies are still a popular use for a good amaretto liqueur. There are many amaretto cookie recipes floating around, but it has many other uses in the kitchen you may not have considered!
Pancakes
Regular pancakes are already sweet and rich, and adding things like blueberries, cinnamon, or icing sugar to enhance the flavor is common. If you like the bitter, nutty, slightly sweet flavors of amaretto liqueur, you'll love them in your pancakes.
Whether you're using premade pancake batter or making your own from scratch, add a touch of amaretto for deep, rich, nutty flavors.
Meat
It is perhaps one of the least common uses, but some chefs like to add amaretto to dishes with poultry or fish. It may not sound like a great combination, but a touch of almond flavor over these meats is actually quite enjoyable. There are plenty of pasta dishes and salads that incorporate different nuts – why not try it with meat, too?
Dessert
Less surprising than meat is the incorporation of amaretto into many different desserts! It complements a sweet dessert by balancing out the flavors without overpowering the sweetness. If you like to keep it simple, drizzle your favorite amaretto liquor over some plain vanilla ice cream! If you like that, try it with other ice cream flavors, too.
Beyond that, you can also use it in tiramisu cakes. Like the pancakes, simply add a dash of amaretto liqueur (or several dashes, if you wish!) to your basic recipe and cook as usual. You'll notice the flavors adding depth to the final product.
Lastly – whipped cream! Whipped cream is a fun and sweet way to add the perfect finishing touch to many desserts or even meals. Pop it on top of ice cream, cake, pie, hot chocolate, or even your morning pancakes.
Fans of the amaretto flavor can spice up their whipped cream a little by adding the cordial to plain whipped cream. Stir it up or whip it a little more until it's fully blended, and proceed as usual. If you're making homemade whipped cream, just add your desired amount to the recipe. Nothing else has to change, just make sure it's well mixed in.
This adds a lovely, rich, nutty flavor to anything. You can even try it over some coffee in the morning for a little extra pick me up!