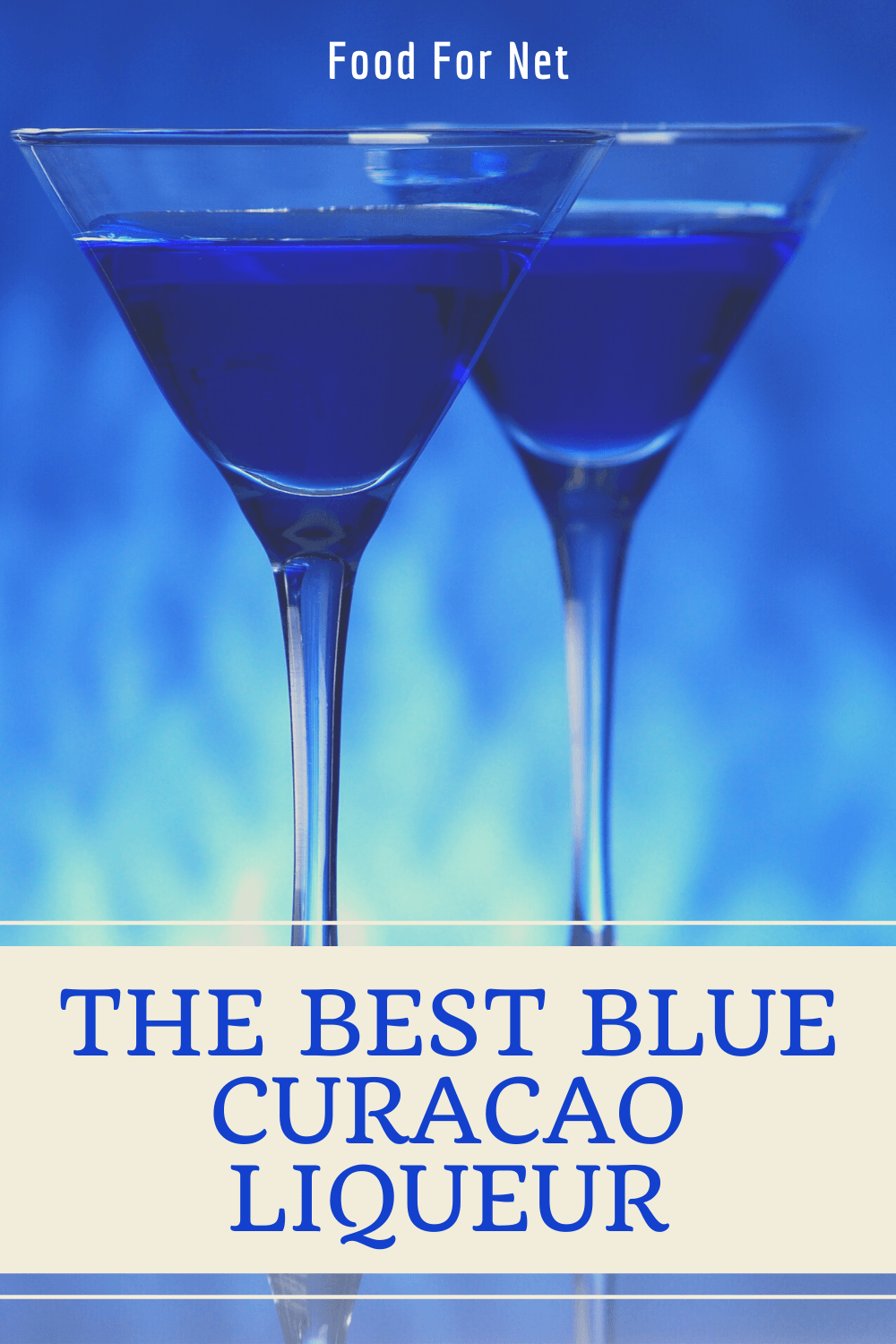 Curacao is more than just a famously blue cocktail expression. The drink is named as such because the star ingredient comes from Curacao Island, a tropical location in the Caribbean, about 60 miles from the coast of Venezuela, right next to Aruba. The climate here is sunny and dry, with this nice weather lasting most of the year.
The famous blue Curacao liqueur is a bright blue, which is fitting because the island itself is just as bright and fun, with houses painted all kinds of boisterous colors. This has made its capital one of the most photographed inner cities around the world.
The best blue Curacao liqueur is made with the island's famous fruit – Curacao oranges. Often, other orange varietals, a bit of citrus, and some spices are blended into the expression to create the final drink. A well-balanced blue Curacao liqueur leads with a bitter taste but is well-balanced with some sweeter notes and a touch of spice. Find your favorite and drum up some island vibes with a bright blue drink in no time!
The Best Blue Curacao Liqueur
1. DeKuyper Blue Curacao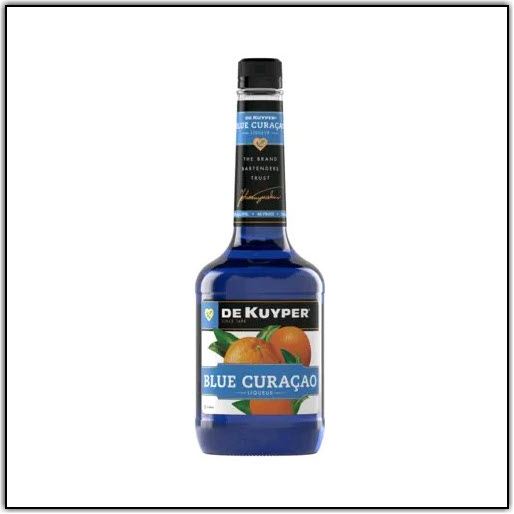 DeKuyper created their impressive line of flavors and liqueurs specifically to help you create the best cocktails of your life, and they have been quite successful overall. DeKuyper Blue Curacao is a particularly impressive part of their collection, the bright blue color and bold flavors a staple in many cocktails.
The curacao fruit is at the heart of this cocktail, blending it with natural orange and lemon extracts to create a harmonious, perfectly balanced flavor. The curacao fruit is known for being tasty but bitter, so the addition of sweet and citrus create the perfect base for fruity, tangy, island-inspired cocktails.
It's quite a bold blue in the bottle, which is half the fun of mixing it into drinks! On the nose, it's zesty, tangy, and lightly floral. The palate offers a silky mouthfeel and a mild sweetness that leads nicely into citrus notes followed by zesty orange and some floral notes. The finish fades slowly with dry orange flavors.
2. Hiram Walker Blue Curacao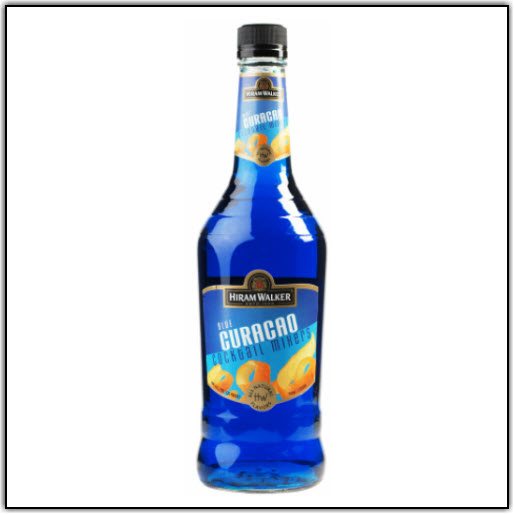 Hiram Walker Blue Curacao is deeply inspired by its namesake – the island of Curacao found in the Caribbean. With this, they wanted to create a drink that quickly and easily transports you to the most exotic, relaxing beach resort – regardless of where you're drinking from.
Its main ingredient and shining start are the orange peels that come directly from the island. Its delicate orangey profile makes it the perfect base for both fancy and fun cocktails alike, offering a lovely addition of perfectly balanced sweet and bitter notes. This balance is the perfect base for the notorious blue lagoon cocktail, which is just as fun to look at as it is to drink! It's famous but it's not hard to make – vodka and lemonade are all you need to enjoy this wildly popular tiki bar concoction.
It's a deep, rich blue in the bottle with freshly cut oranges on the nose. The palate is simple and bold, with the bitter flavor of the famous curacao fruit shining through, balanced with sweeter, delicate notes of orange. The finish is clean and balanced.
3. Llord's Blue Curacao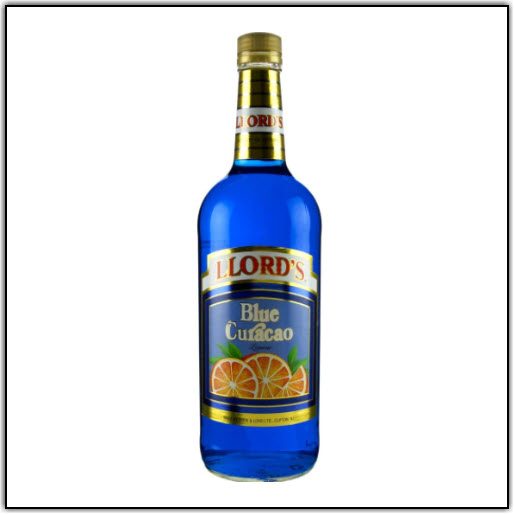 Llord's Blue Curacao is part of an impressive collection produced by experts over at Black Prince Distillery, a place with a long and illustrious history in the world of liquor. Their expressions are popular both in the United States and overseas.
Their complete line of low-proof liqueurs known as Llord's is among the first of its kind, offering many different flavors to help you with plenty of amazing cocktails. Their blue curacao is a deep, bright blue perfect for making cocktails fun and visually pleasing. It's also an extremely affordable bottle for the taste and quality you're getting, which is perfect for budget parties or large gatherings.
The profile is fruit and bold, with bright orange notes on the nose followed by orange and citrus coming together on the palate. It's not too sweet and not too bitter – the perfect profile for a well-balanced fruity or tropical cocktail that doesn't overwhelm the tastebuds.
4. Drillaud Blue Curacao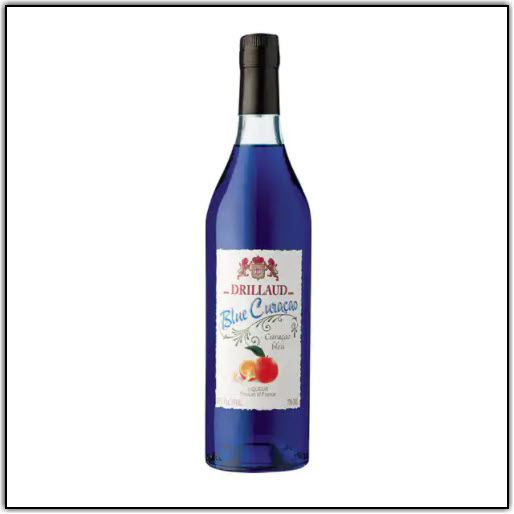 Drillaud Blue Curacao is a French expression made with only the most authentic ingredients. Its base spirit is smooth and neutral, allowing the infusion of bitter orange rinds to really shine. Drillaud also uses a unique blend of spices to give it some balance and a little kick.
Drillaud's Blue Curacao is to many as one of the smoothest and most flavorful blue curacaos, adding a perfectly balanced punch to any cocktail. Even when it comes to "fun" spirits like a bright blue liqueur, quality matters. Just because a spirit is blue and looks great, doesn't mean the taste will follow. Something smooth and tasty like Drillaud will make a better cocktail every time.
Light orange notes are found on the palate, followed by a strong bitter orange taste on the entry, balanced by some light sweetness. The mouthfeel is thick and syrupy, but nowhere near too sweet. It's almost like biting right into an orange rind. The finish rushes in with warmth, a touch of ripe oranges, and a bit of spice.
5. Bols Blue Curacao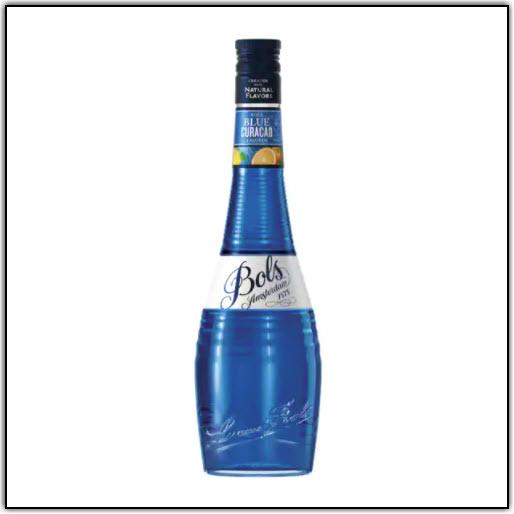 Famous for their line of colorful and flavorful expressions, Bols never disappoints. Blue as anything in the bottle, Bols Blue Curacao is the perfect go-to base for bright, exotic cocktails. Bols really goes for it with the orange flavors here, using a combination of Valencia orange, rare Kinnow oranges, and of course the distinct and famously bitter Curacao oranges.
This combination sets this expression apart not only in the Bols collection but among other blue curacao liqueurs. Its profile is deep, complex, and fresh with a beautiful medley of oranges.
The aroma starts this expression off strong, offering bright, bold notes of sweet oranges. Also strong and bold, the palate offers an array of sweet orange notes, with each variety playing a part. It has a syrupy mouthfeel and the sweet profile lends itself well to tropical, fruity cocktails – exactly as Bols intended.
Blue Curacao Cocktails

In addition to the alluring and delicious flavor, part of this drink's charm is the bright blue color. Cocktails made with blue Curacao liqueur are as bright and fun as they are sweet and tasty, making them perfect for relaxing beach days and electric summer parties – not to mention how well they photograph!
Blue Hawaiian
Some pretty famous cocktails feature this bright blue delight, with the blue Hawaiian often topping the charts. This is largely due to the movie released by Elvis Presley in the 1960s with the same name.
There are a few different ways to make this cocktail, but the idea is to blend the blue drink with the classic tropical flavors of pineapple and coconut. Once you taste this exotic elixir you'll be forever sold on Blue Curacao.
Ingredients:
1 ½ ounce coconut rum or standard light rum
1 ⅓ ounce blue Curacao
1 ounce cream of coconut
3 ounces pineapple juice
¼ ounce lime juice
Instructions:
There are two ways to enjoy this cocktail, both are easy to do:
Add all ingredients into a cocktail shaker with ice and shake well before straining into your desired glass.
Add all ingredients into a blender with ice and blend for a thicker, slushie-like consistency.
Either way, garnish with a pineapple wedge and/or a cherry if desired, and enjoy!
There are three distinct flavors present here – blue curacao, pineapple, and coconut, all of which can be adjusted to your taste. The choice of regular or coconut rum is a good place to start in adding more or less coconut flavor and you can adjust the pineapple juice to your taste as well. Regardless of how much you add, fresher is always better so use freshly squeezed if you can!
Blue-Eyed Martini
Not only is the regular martini a true classic, but it's a classic with endless variations. You can make a martini of sorts with just about anything and create any flavor profile you want. This blue version is not only bright and delicious but it's heavy on the booze – perfect for livening up the party!
Ingredients:
1 ½ ounce vodka
½ ounce dry gin
A splash of extra dry vermouth
A dash of Blue Curacao
Instructions:
Simply stir all ingredients with ice to chill and combine, and strain into a martini glass. Garnish with a lemon twist.
It's important to note that the levels of vermouth and blue curacao here are a bit ambiguous, allowing you room to experiment. Start slow and add more if you want to adjust the flavors!