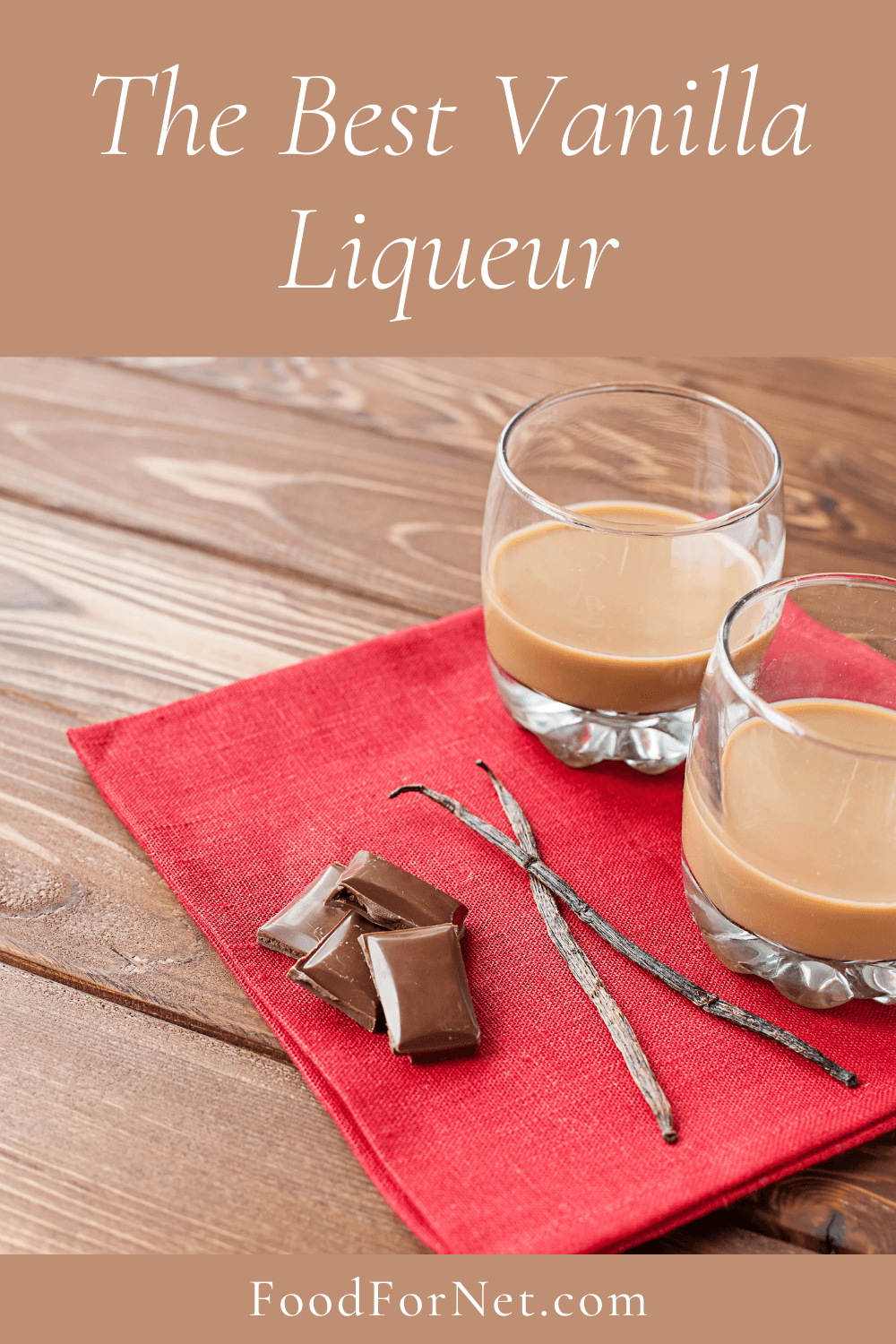 Vanilla is a unique and versatile flavor, offering a sweet flavor with rich, warm tones. In the world of alcohol, it's a particularly exciting flavor because of how many different directions you can take an expression in. You can make warm fall drinks, sweet dessert cocktails, or creamy citrus treats. There's a vanilla version of almost everything from vodka to rum, but the best vanilla liqueur is even more exciting because there are no limits.
Liqueurs can be made with any alcohol base, so the flavor and texture spectrum is pretty wide. You'll find anything from a neutral grain spirit to a sweet brandy, so you can truly take your cocktails anywhere.
Another good thing about vanilla is that it's often a strong and intense flavor, meaning the spirits on their own often don't taste too strongly of alcohol. If you're a big fan of vanilla itself, this means you can enjoy many of the good-quality vanilla liqueurs neat, chilled, or on the rocks, and the taste will be lovely and smooth without any additions. This is perfect for lazy days or when you just don't have any other ingredients on hand.
The Best Vanilla Liqueur
1. Giffard Vanille De Madagascar Liqueur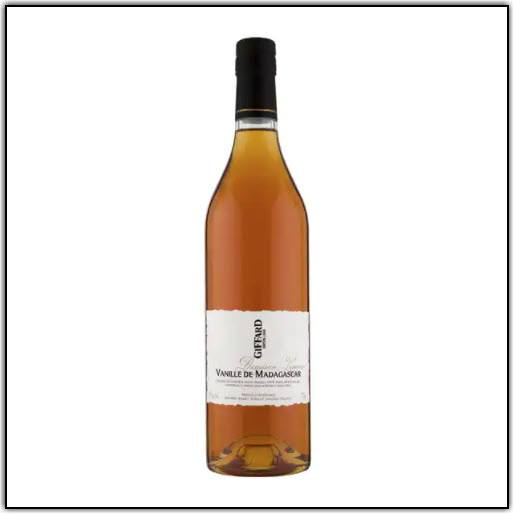 The makers of Giffard Vanille de Madagasgar Liqueur leave nothing to chance and do everything to the best of their ability to ensure this expression is not only premium quality but one of the best tasting on the market!
They use an extract from vanilla beans that have been hand-pollinated and cured to absolute perfection right on the island of Madagascar. Once the extract is ready to go it's blended with brandy to provide the perfect amount of complexity and depth. It captures the perfect amount of warmth and vanilla to be used in a huge variety of delicious cocktails, as is the whole point of Giffard creating their bold and expressive line of flavored liqueurs.
The nose is sweet and delicate with fresh and inviting notes of pine and vanilla seeds with a touch of alcohol in the background. The taste is similarly balanced, with sweet notes of vanilla and a touch of roasted, milky spice.
2. Amarula Vanilla Spice Cream Liqueur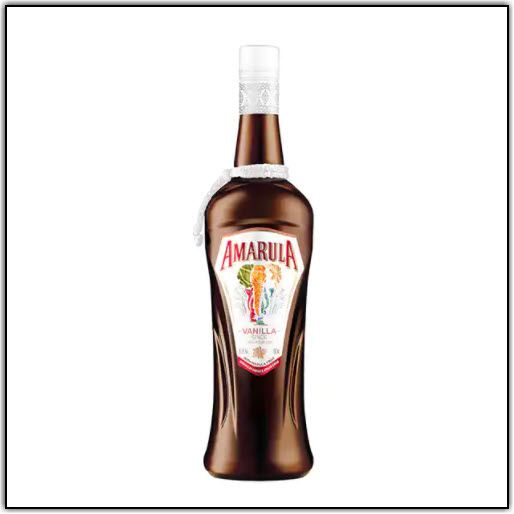 Not only is Amarula Vanilla Spice Cream Liqueur sweet and delicious, but it's made entirely from ethically sourced African ingredients. This includes the unique distilled marula spirit, Nigerian ginger root, and vanilla extract from Madagascar. These are carefully and expertly blended with only the finest cream for an amazing and indulgent feel and flavor.
Not only does this expression carry a wonderful and unique profile, but the added bonus of guaranteed ethical sourcing is a huge selling point to anyone who cares about social issues. Knowing that people have been adequately compensated and no one is being exploited in the process almost makes the liqueur taste better for some.
Warm and sweet on the nose, the indulgent palate begins with notes of vanilla backed by the sweet and exotic tasting marula fruit. This is all perfectly balanced by the warm ginger spice for a rich taste and a smooth finish.
3. Kahlua Vanilla Liqueur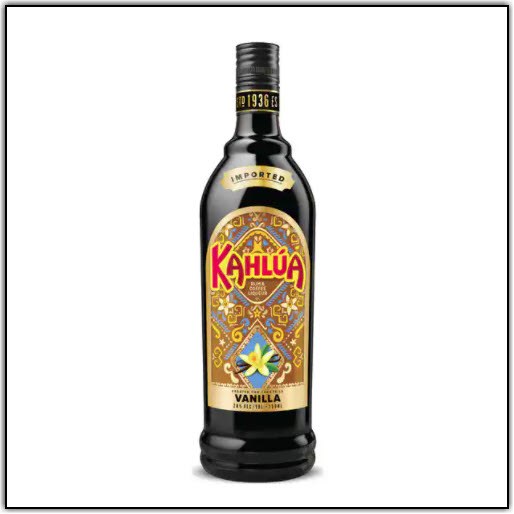 Kahlua Vanilla Liqueur takes a slightly different route, blending the warm sweetness of vanilla with the bitter and savory flavors of coffee. It's an interesting take but certainly not one to count out. It's the perfect mixer for sweet and savory after-dinner cocktails and offers an interesting profile when enjoyed on its own!
Kahlua is well known for its plain coffee liqueur, which is also a delicious and premium expression. This vanilla flavor is an extension of this original creation and it's every bit as good as the base flavor it uses. You can be sure that everything Kahlua makes is of the best quality, as they grow their own coffee beans, which takes up to six years as they grow them in the shade for even better results. They also oversee the rest of the process from harvesting, roasting, and finally, distilling.
Their vanilla expression is sweet on the nose, with notes of French vanilla and caramelized sugar with subtle notes of alcohol in the background. The palate offers a creamy, oily mouthfeel with a balanced array of flavors, from sweet butterscotch and caramel to bitter vanilla bean and intense coffee flavors. More butterscotch is found on the long, slightly sweet finish.
4. Drillaud Vanilla Liqueur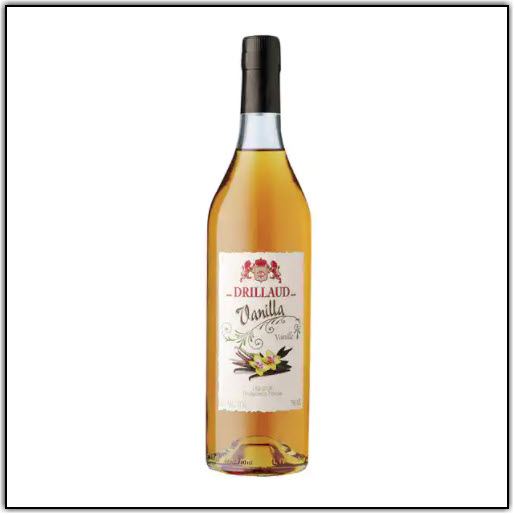 Drillaud Vanilla Liqueur is part of a collection of elegant and delicious liqueurs and cordials from France, where their whole mission is to help you build incredible, flavorful cocktails. To do this, they've created expressions that are flavorful and distinct, but not so bold that they overwhelm a cocktail or make it hard to mix with them.
Drillaud has done well with many of their expressions, and we can add this delicate vanilla flavor to the list. They've kept it simple, not adding too much else to the drink to help you flavor your cocktails accordingly.
On the nose are sweet, pleasant notes of vanilla with the palate offering much of the same. It's smooth on the mouth all the way through with an elegant and delicate finish.
5. Dr. McGillicuddy's Raw Vanilla Liqueur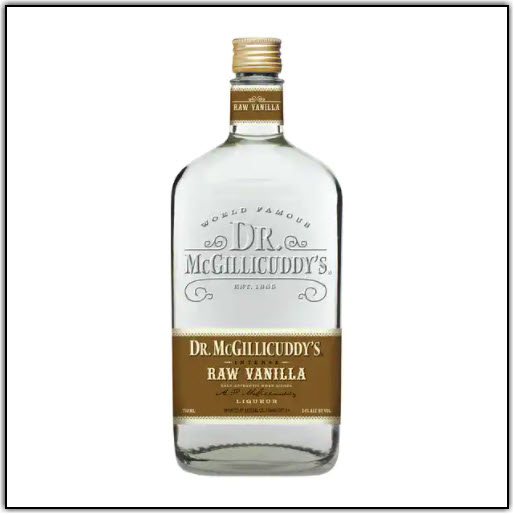 Dr. McGillicuddy has been offering great-tasting, intense, and mixable flavors since 1865. They've had plenty of time to perfect their craft and it shows. Their drinks are delicious, smooth, and often come out on top. They also work hard to ensure their drinks are versatile, meaning you can just as easily mix up that cocktail as enjoy them neat or over ice!
Dr. McGillicuddy's Raw Vanilla Liqueur is the sweet, creamy treat you need for a nice summer day by the pool. For a unique and fizzy vanilla delight, mix with fresh lime juice, a dash of fresh cream, and any citrus drink you'd like. Enjoy it over ice for a boozy creamsicle in a cup, best enjoyed poolside but tastes great anywhere at any time.
The nose is all vanilla, offering sweet, bold, and intense notes of the aroma. The palate offers a medium to full-bodied flavor with notes of citrus, chocolate, hazelnut, and fruit to go along with the sweet and intense vanilla notes. The finish is full and balanced.
Vanilla Liqueur Cocktails

There are many amazing cocktails out there, especially with how versatile a good vanilla liqueur is. You can copy a nice-looking recipe that you find or do some of your own experiments if you're limited on ingredients! Either way, we'll start simple with some easily vanilla-based cocktails you can try.
Vanilla Martini
Perhaps one of the easiest cocktails you'll ever make, comprised of easily obtained ingredients, is the vanilla martini. Martinis are a wonderful classic, with their versatility being one of their best assets. So many variations exist that you'll often find a version you like even better than the original!
Ingredients:
1.5 ounces vodka
1.5 ounces vanilla liqueur
A splash of freshly squeezed lime juice
To make this one, simply add all the ingredients into a cocktail shaker with ice and shake it well. Strain it into your martini glass and garnish with a lime wedge, if desired.
Considering the small list of ingredients, you want to ensure the vodka is top-shelf vodka. Cheap vodka with an unpleasant flavor or harsh burn will no doubt spoil the drink, whereas a clean, fresh, smooth vodka will give you the experience you're after.
For the lime juice, you can just squeeze a lime wedge directly into the shaker. You just want a little splash of it, too much will overwhelm the drink and throw the flavor out of balance.
Orange Creamsicle
Many enjoyed this classic treat as a kid. It was a freezer staple and a favorite for plenty. Whether or not you enjoyed it as a kid, the adult version is even better because it's drinkable and it has alcohol! This easy, boozy cocktail is perfectly reminiscent of the frozen delight from days past, so mix up a bunch and share with all your friends for a real trip down memory lane.
Ingredients:
1.5 ounces banana liqueur
1.5 ounces vanilla liqueur
1.5 ounces orange juice
1 ounce heavy cream
Once again, the process is simple. Shake the ingredients up in a shaker with ice and strain into your desired glass. The result is a creamy, sweet, boozy drink with hardly a trace of alcohol flavoring – if you use good expressions. Anything good-quality with strong flavors and a nice, smooth finish will do the trick.
You can also try blending with the ice instead for an orange creamsicle smoothie, perfect for a pool party or just a particularly hot summer day!