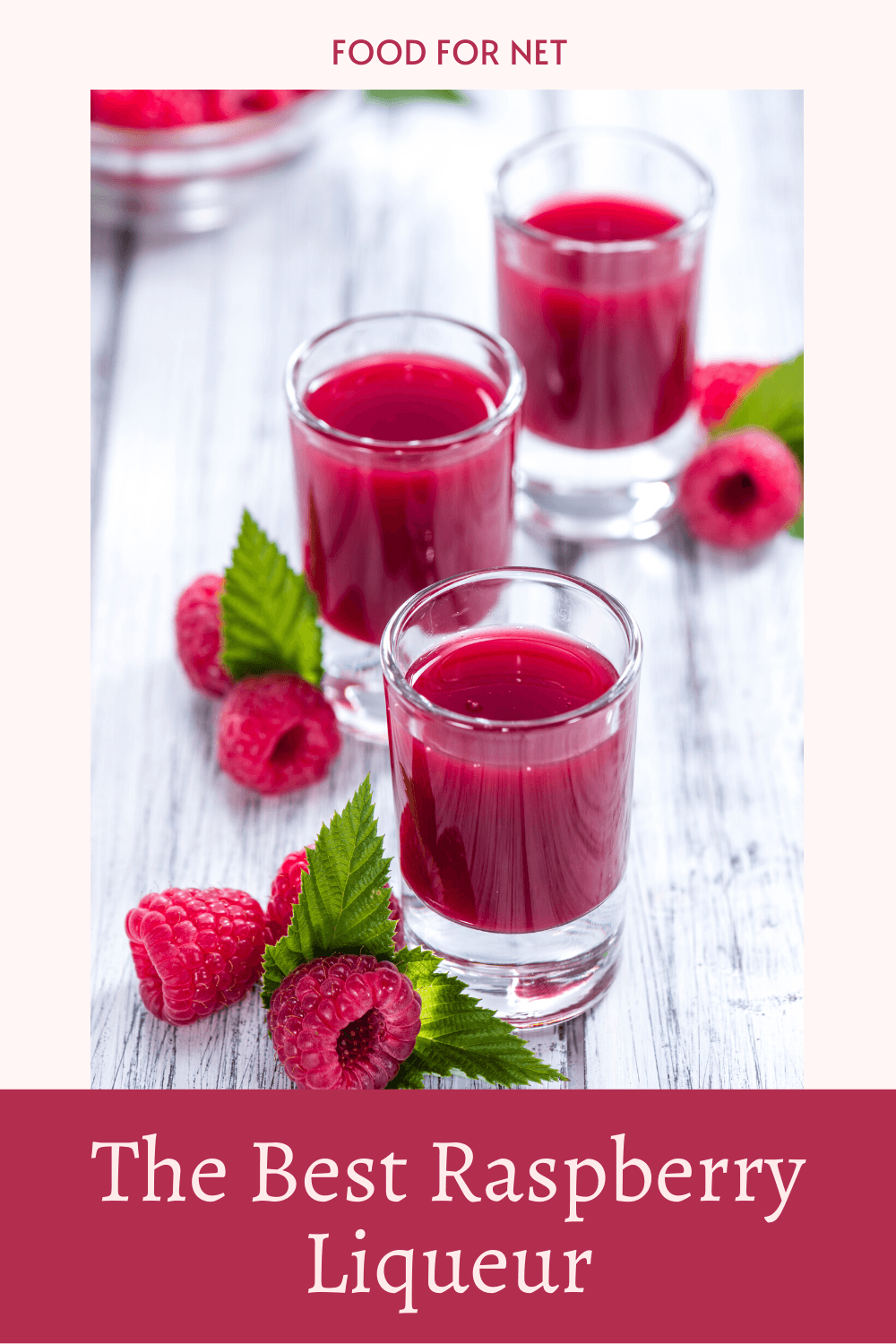 Raspberry liqueur is a wonderfully versatile spirit, with expressions ranging from sugary sweet to tangy and tart, with plenty of options in between. The sweeter ones are often a lighter red, with tart black raspberry expressions featuring a darker color. This means that they not only bring explosive flavor to a cocktail but beautiful colors as well.
The best raspberry liqueur is one that's made with fresh, authentic ingredients and has a nice, balanced flavor. While you do sometimes want a nice sweet expression, there's still a point where the sweetness can overwhelm and potentially ruin your drink. Good quality, well-made spirits won't do this, so it's important to find quality ingredients if you want a quality cocktail.
While raspberry alone is a strong and lively flavor, many of the raspberry liqueurs listed here offer a complex profile with notes of vanilla, spice, and other complementary flavors. This often makes for a lovely sipping experience in addition to tasty cocktails.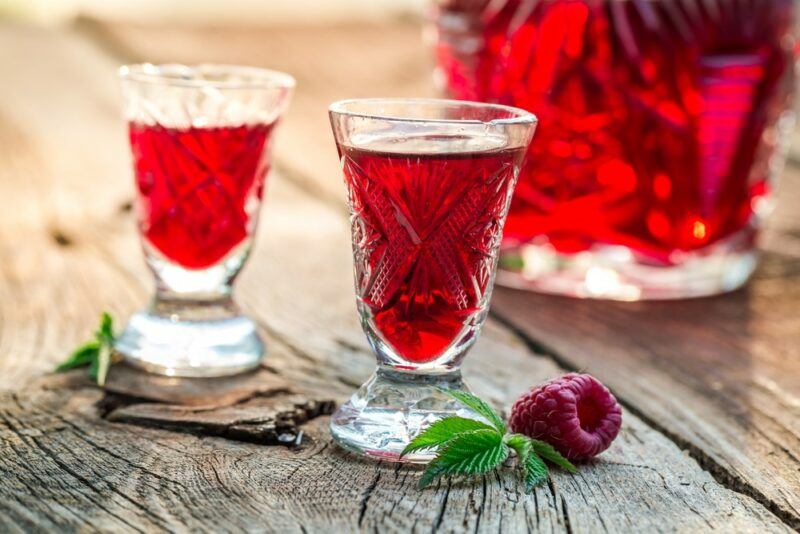 The Best Raspberry Liqueur
1. Chambord Black Raspberry Liqueur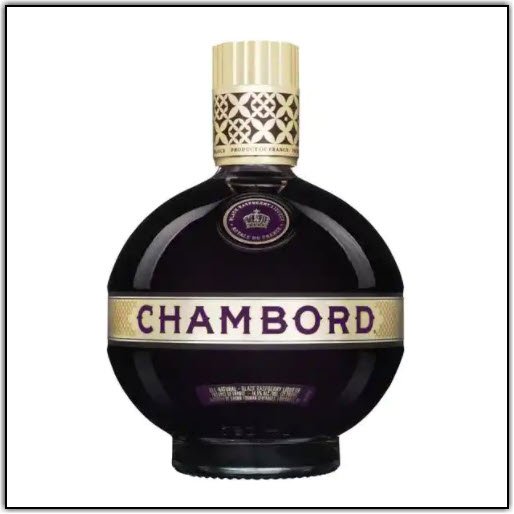 Chambord Black Raspberry Liqueur is a fan favorite in the world of raspberry spirits. Not only does it present beautifully in its round bottle with its deep, red color, but its profile is exquisite and complex.
Chambord is produced at a distillery in the Loire Valley of France is known and loved around the world. They infuse only the finest blackberries, raspberries, Madagascar vanilla, and blackcurrant into premium XO cognac. Not only is it delightfully delicious on its own but it creates a cocktail like you've never experienced before.
The nose is strong and bold, with strong notes of raspberry before anything else. It smells like dense, heavily flavored raspberry jam – not too sweet, but fresh and delicious. The palate, on the other hand, is wonderfully sweet and dessert-like. It combines dark raspberry notes with chocolate, vanilla, and berries coming back around for a strong finish.
2. Bols Black Raspberry Liqueur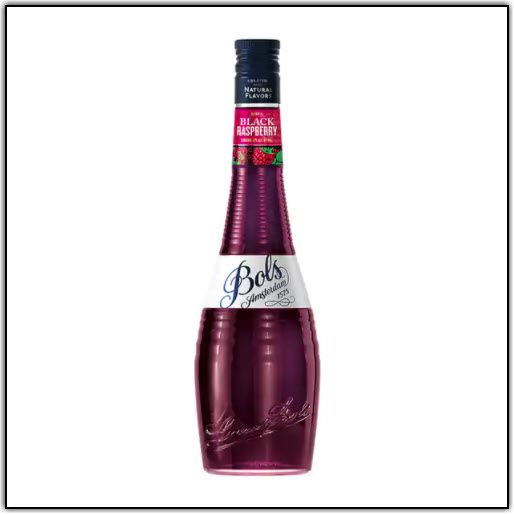 Bols Black Raspberry Liqueur is yet another impressive addition to the wide and diverse range of flavors and liqueurs offered by Bols. They aim to provide delicious spirits that can be enjoyed neat, sipped over ice, and add impeccable balance and flavor to any cocktail they're used to create.
This dark berry expression is nothing short of top-notch, using both red and black raspberries that are pressed immediately after harvesting. This imparts the best, strongest, and freshest flavors into the drink, giving you a lovely, tangy bottle of berry goodness to work with.
In the bottle, it's a light red color with a pink tinge – giving cocktails a bright and beautiful appearance right off the bat. The aroma is fresh and sweet, with notes of raspberry bubblegum, vanilla, chocolate, and a touch of mint leaves.
The flavor is fresh and sweet, but never cloying. It's perfectly balanced with notes of amaretto, citrus, and fruit tannins behind the bold notes of raspberry. The finish is fresh and slightly acidic, with lingering notes of raspberry and vanilla.
3. Giffard Framboise Liqueur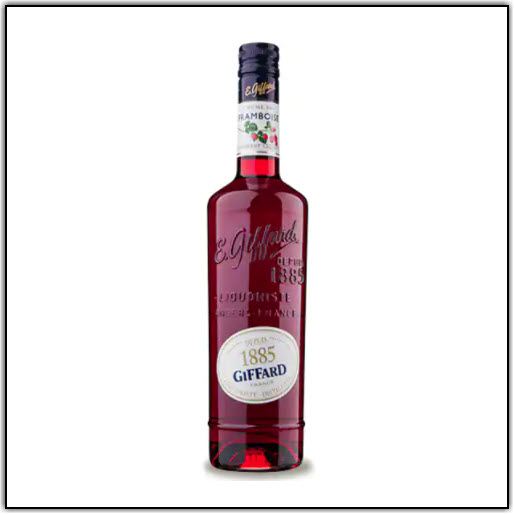 Framboise Liqueur is a classic delicacy in France, often sipped alongside dessert or used to add a sweet and tangy kick to any cocktail that may need it. Giffard has created a whole line of delicious liqueurs that are meant specifically to enhance cocktails in the best and highest-quality way possible.
They work hard to impart authentic, true-to-nature flavors into each of their expressions, and their Giffard Framboise Liqueur does not fall short. It offers a bold, intense profile that adds depth, character, and complexity to any cocktail, whether it's happy hour at the bar or dessert time at home.
It's a clear, deep, ruby red in the bottle, bringing your cocktails to life visually before anything else. The aroma is fresh with strong, juicy notes of raspberry jam and a faint touch of spice in the background. The palate follows with notes of raspberry juice, sweet raspberry jam, and some subtle acidity to bring it all into balance. Faint vanilla leads into the finish, where black pepper spice and raspberry linger.
4. St George's Raspberry Liqueur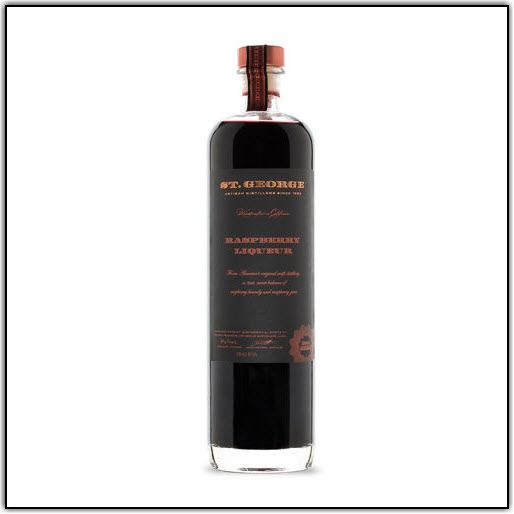 St. George's Raspberry Liqueur is a sweet, high-quality expression that starts with a base of delicious raspberry brandy, distilled from fermented raspberries. Already, this offers strong and delightful notes of raspberry, before fresh fruit juice is added to enhance the flavor further and bring it down to 20% ABV.
The result is an expression that is perfect for sweet cocktails, enjoying over ice, or even adding to desserts! It does particularly well atop pudding or a chocolate tart. Its versatility comes not only from the authenticity of its flavor but its perfect balance between sweet and tart.
On the nose, there are exciting notes of raspberry ice cream, raspberry jam, fresh fruit juice, and a hint of vanilla to balance it out. The palate follows with intense notes of sugary sweet raspberry, balanced by fruit tannins and a touch of acidity. The finish offers long, lingering notes of raspberry jam and fresh fruit.
5. Mathilde Framboise Liqueur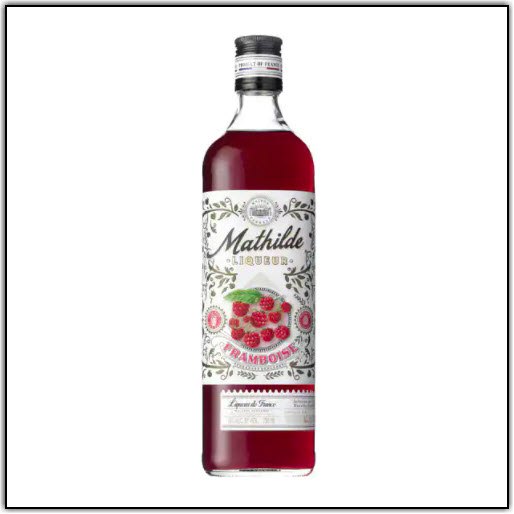 Mathilde Framboise Liqueur is unique in that several different raspberry varieties are used to make it. Some come from Scotland, which is famous for its special berries, such as the Glen Prosen, Glen Clova, and Glen Moy.
The combination of berries gives the profile a perfect balance of sweet and fresh. The berries in question are pressed and infused with the alcohol for a time, imparting true, authentic, fresh, and bold flavors into the spirit. Once finished, the expression passes through a special sieve where water and just the right amount of sugar are added. The process is all-natural. No preservatives, stabilizers, or other additives are needed.
With a score of 90 points from Wine Enthusiast, it's a solid, reliable spirit you can count on to add depth to your drinks. For a simple, easy spritzer, add it to some sparkling wine. For an easy, boozy dessert, pour it over ice cream!
On the nose, you'll find rich, complex, and fresh berry notes. The palate follows with a strong flavor of sweet raspberry jam. It's the perfect, quintessential raspberry spirit that holds its own in the glass while still adding deep and exciting flavors to your sweet berry cocktails.
Raspberry Liqueur Cocktails
Bright red and deliciously fruity, raspberries might not be the first flavor you reach for to make a classic cocktail, but they sure can produce some refreshing creations for the summer. Sip them poolside, share with friends, or host a grand summer party – either way, these raspberry cocktails are sure to satisfy any sweet tooth.
Raspberry Lemonade
There's something special about sweet, freshly squeezed lemonade in the heat of the summer. Whether you're cooling off by the pool or taking a break from hard, sweaty work, a lemonade always hits the spot. So – why not grab your favorite raspberry liqueur and upgrade your lemonade with some fresh fruit and booze?
This recipe also does well with plain vodka, if you want a more muted flavor. Raspberry liqueur enhances the raspberry in the recipe and adds that extra burst of berry flavors.
Ingredients:
Fresh raspberries
1 teaspoon sugar
4-6 ounces of lemonade
1.5 ounces raspberry liqueur
Lemon wedge to garnish
Instructions:
Muddle sugar and raspberries in a highball glass.
Fill the glass with ice, add the raspberry liqueur, and top with lemonade.
Garish with the lemon wedge and enjoy!
Raspberry Donut
This sweet, decadent cocktail is the perfect companion to a summer dessert – or it can be the dessert! It only requires a small handful of ingredients and a few minutes to make, and the result is a drink that so closely resembles a raspberry donut. Once you've perfected the recipe, it's the perfect boozy dessert to serve at your next party – and if it's a family-friendly event, just get some actual raspberry donuts for the kids!
Ingredients:
2 ounces raspberry liqueur
2 ounces RumChata
Mint sprig and fresh raspberries to garnish
Ice
Instructions:
Combine ice, raspberry liquor, and RumChata in a cocktail shaker and shake until well-chilled.
Strain into your desired glass and add garnishes.
Serve and enjoy!
And that's all there is to it! If it's just a little too sweet for your taste, a touch of citrus may be the perfect balancer.
This recipe also makes a fun shot if you want to mix things up a little! Simply mix equal parts raspberry liqueur and RumChata and pour out into shot glasses. If you're hosting a party and want some nice presentation, add a single raspberry to each shot glass – it looks super cute and it'll be that much tastier when it comes time to drink!