Ah cocktails. They're much more interesting than two-ingredient mixed drinks, but they can get confusing fast. Every bar seems to have its own recipes and it's hard to know which ones you're going to enjoy. Old-time drinks can be the perfect starting point, as these have already stood the test of time.
These are cocktails that have been made time and time again. While there may be some variations in ingredients or quantities, the cocktails are surprisingly consistent from one bartender to the next.
Most of these old-time drinks are famous, even though some aren't ordered all that often anymore. This means that your bartender should know how to make most, if not all, of these delicious treats.
And, if these aren't enough to get you started, why not check out our list of colorful cocktails or our selection of the most potent cocktails you can order? Or, if you want to make cocktails for yourself, you could try a cocktail of the month club.
Old-Time Drinks
Old Fashioned
Margarita
Manhattan
Negroni
Hot Toddy
Mint Julep
Mojito
Sazerac
Black Russian
White Russian
Martinez
Dark 'n Stormy
Brooklyn
Daiquiri
Moscow Mule
Paloma
Whiskey Sour
Martini
Tom Collins
Sidecar
Bloody Mary
Ramos Gin Fizz
The Last Word
Gin Rickey
Gimlet
Planter's Punch
Jack Rose
French 75
Spritz
Old Fashioned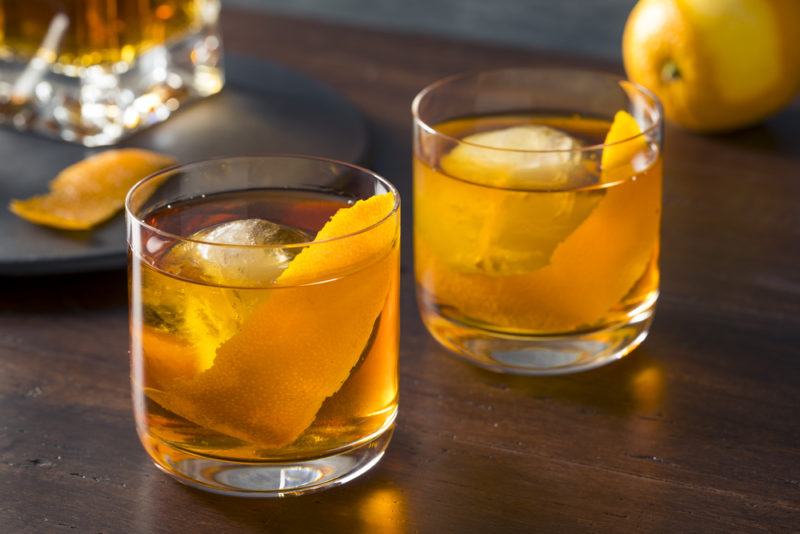 Starting this list with the classic old fashioned just makes sense. The cocktail is an iconic one, but there are multiple variations out there. The original version relies on sugar, bitters, and whiskey. You're basically just taking straight whiskey and making it a little easier to drink.
However, if you order this cocktail at a bar, you might end up with something entirely different. Some bartenders create a modern drink that includes other ingredients, like orange juice and lemon-lime soda. This gives you a taller cocktail that is less intense than the traditional old fashioned.
Watch out for bartenders that add in even more fruit juices or syrups. It's easy to end up with a sweet and fruity drink that barely resembles an old fashioned.
Margarita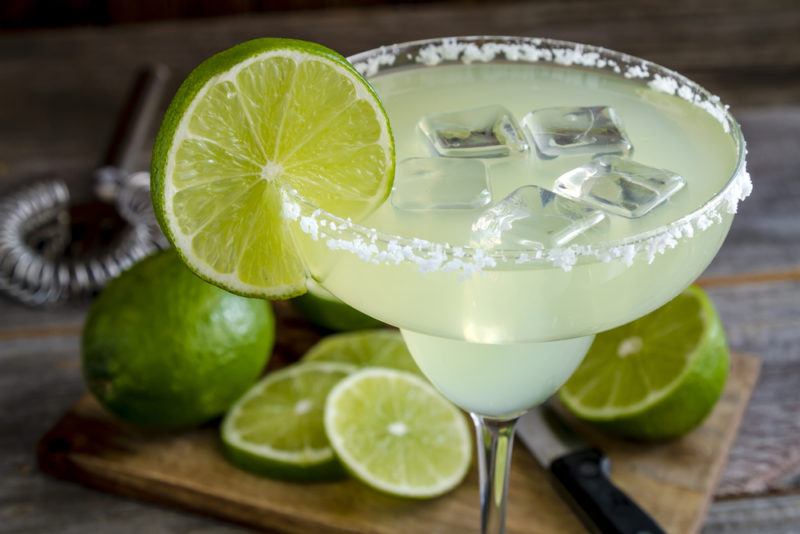 The margarita is another classic cocktail that often gets butchered at the hands of the bartender. The classic recipe uses tequila, fresh lime juice, and Cointreau. A little sweetener can be added, but the sweetener should be kept to a minimum.
When made well, a margarita ends up being a vibrant and refreshing drink, and shouldn't be particularly sweet. The salt rim provides a fantastic flavor contrast.
Manhattan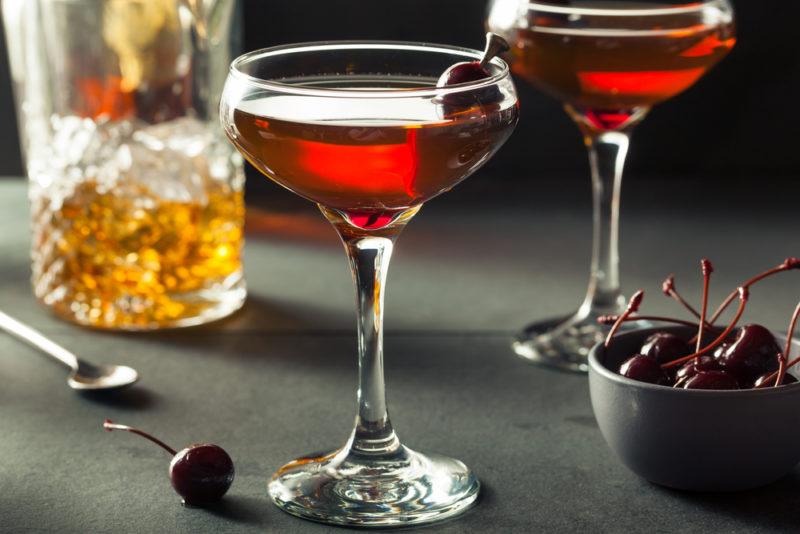 It's easy to guess where this cocktail gets its name and the drink is now almost as famous as Manhattan itself. The traditional version is a three-ingredient cocktail that relies on bourbon, sweet vermouth, and angostura bitters.
The bitters is the only non-alcoholic ingredient in the mix, so you're creating a potent cocktail with this one. It's a perfect choice for anyone who is sick of the overly sweet and complicated modern cocktails.
Negroni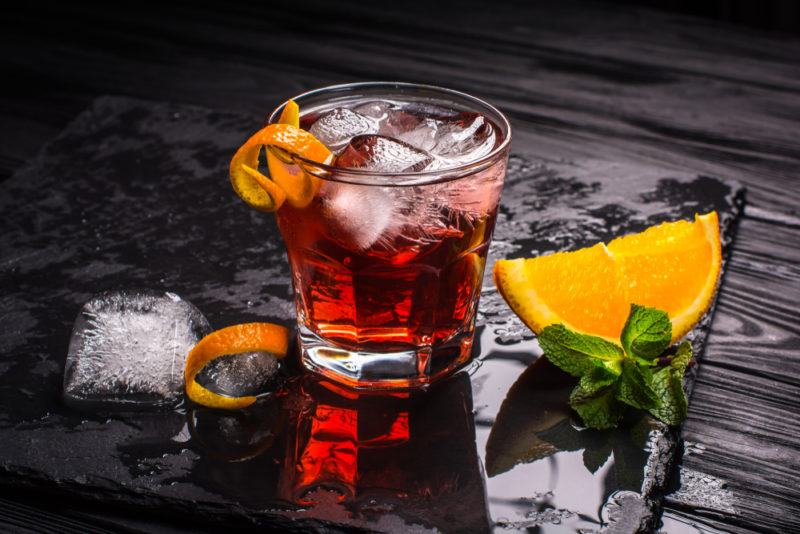 The negroni is often enjoyed as an aperitif. It's easy to see why, as this beautiful cocktail is refreshing and isn't sweet at all.
That being said, the negroni does take some getting used to. There are three ingredient – Campari, gin, and sweet vermouth.
Campari is what gives the drink its beautiful red color and is also where much of the flavor comes from. Campari is known for its bittersweet flavor, but it's the bitterness that new drinkers will notice first.
There is some sweet vermouth in your negroni, which helps to balance the bitterness of the Campari somewhat, giving you just enough sweetness to make the drink delicious. Even so, getting used to a negroni can take a little time. You might not enjoy it the first time that you try it.
Hot Toddy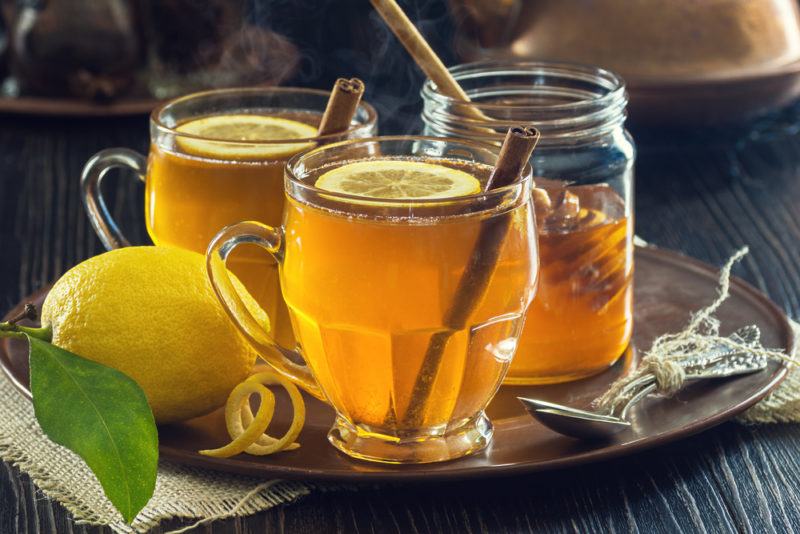 This classic drink has been around the block more times than anyone can count. There are also countless variations, as everyone seems to make their own version of the drink. Plus, the cocktail uses common ingredients, so you can easily prepare it at home.
The main ingredients are whiskey, hot water, lemon, honey, and cinnamon. You could add other spices in too, like ginger, to give the drink a more complex flavor.
A hot toddy is normally used as a winter warmer. It's a great way to feel better when you're sick and to soothe a sore throat. This means that you shouldn't overdo it with the whiskey. A hot toddy should be a fairly weak drink. Otherwise, the alcohol might dehydrate you or make it harder for you to stay asleep. Neither effect is good if you're under the weather.
There's one other thing to consider.
Modern hot toddies are often very sweet. Some people add in sugar syrup or even apple cider to create a cloyingly sweet drink. But, the traditional hot toddy isn't overly sweet. You're getting enough sweetness from the honey to make it enjoyable and no more.
So, keep the sweetness to the minimum and enjoy this drink as it is meant to be made.
Mint Julep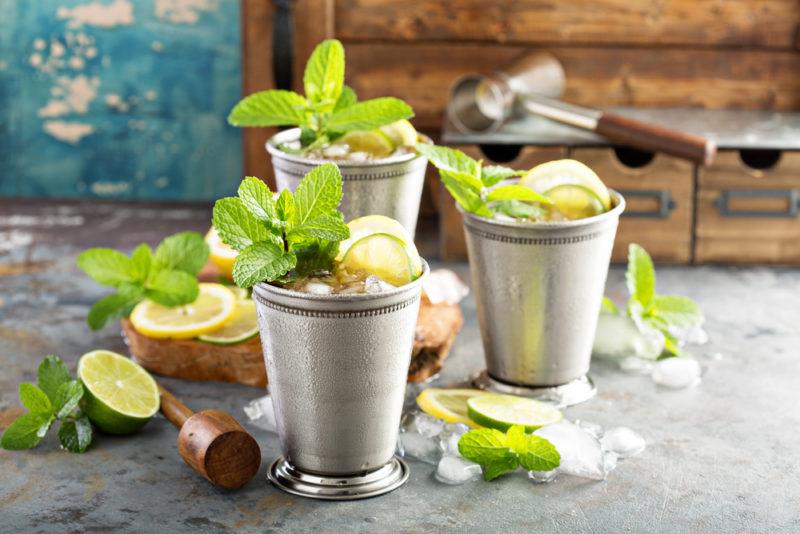 The mint julep has become the poster child for the Kentucky Derby. It's easy to see why, as this refreshing and minty drink is ideal on a hot summer's day. Of course, Derby season isn't the only time to enjoy the cocktail. You can easily make it on your own.
Bourbon is the spirit of choice here. Beyond this, you simply need club soda, raw sugar, and fresh mint. Sugar syrup can be used instead of raw sugar, which makes the drink even easier to prepare.
Mojito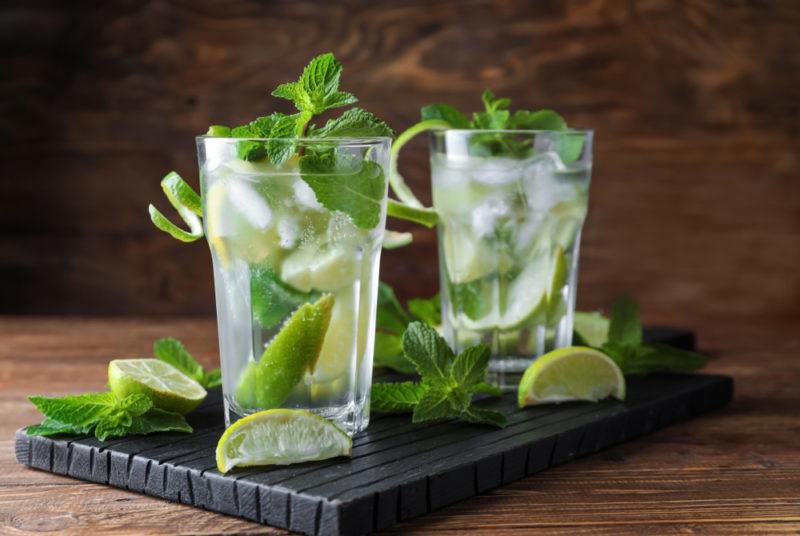 The mojito is another mint-focused cocktail, but this time you're using rum as the main spirit. Simple syrup and lime juice are the other ingredients, so you're getting another refreshing drink.
The combination of mint and lime is popular, especially in the warmer months. You can also top the cocktail with soda water to create a tall drink that is even more refreshing.
Sazerac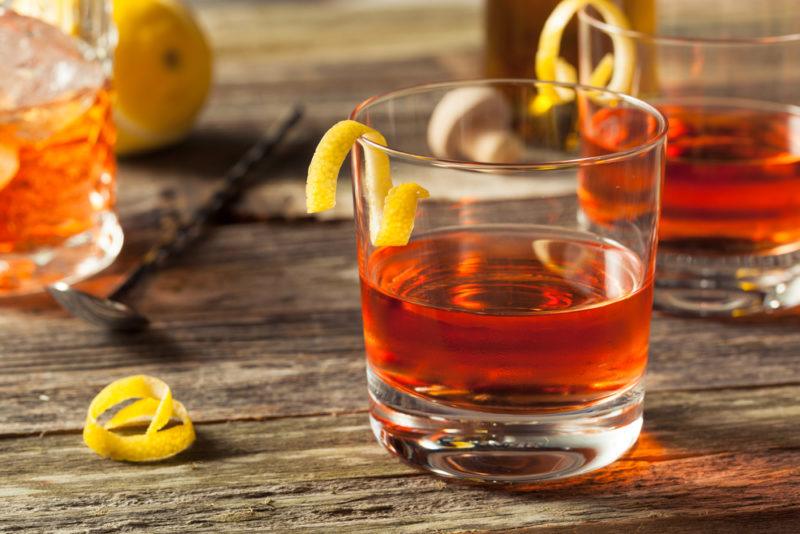 This cocktail isn't as well-known as some of the others, but it is still a classic, especially if you in New Orleans. It's a slightly complicated drink to prepare and requires an absinthe rinse in the glass. Still, the final cocktail is worth the effort and it's fun watching bartenders prepare this one.
As for ingredients, the cocktail focuses on rye whiskey, followed by bitters and lemon peel. This makes it another cocktail that isn't sweet at all.
Black Russian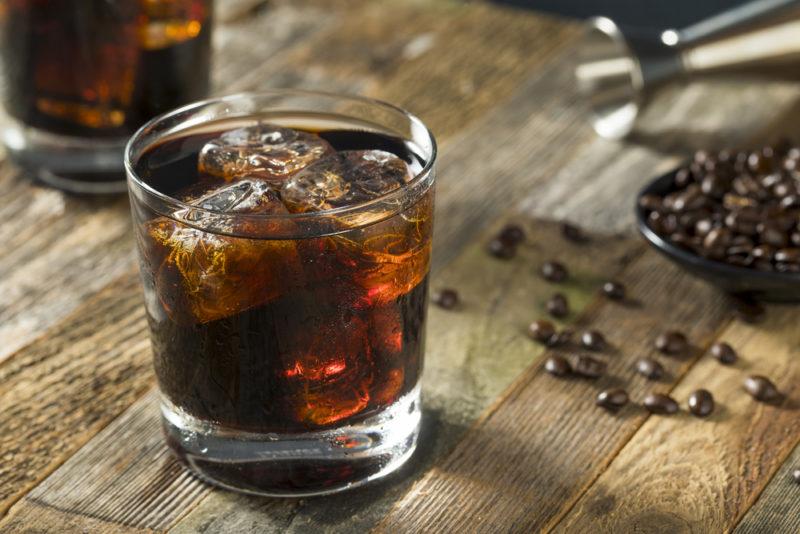 The black Russian is a simple cocktail that combines coffee liqueur with vodka. This combination gives you a strong coffee-flavored cocktail that's often served over ice.
If the drink is too intense, then you can add cola on top. Doing so gives you a longer drink that tastes just as good.
White Russian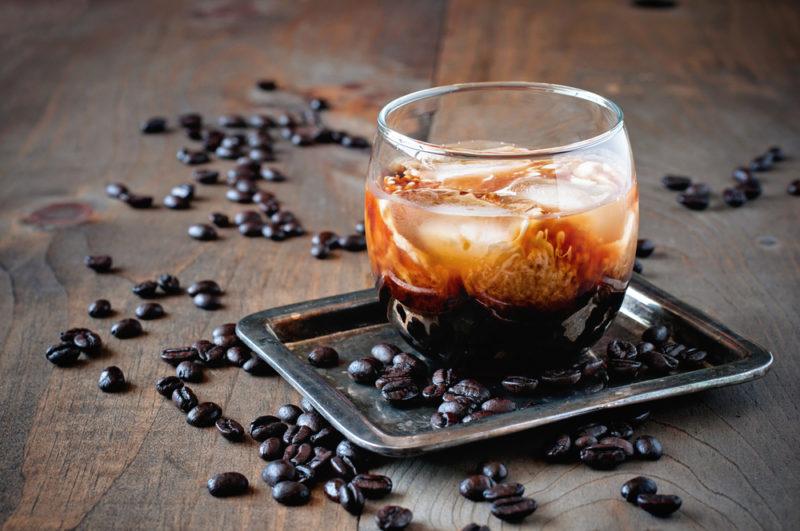 This cocktail is arguably more famous than the black Russian these days, as it featured so heavily in The Big Lebowski. The drink starts off just like a black Russian, with coffee liqueur and vodka.
This time, heavy cream is added as a third ingredient. This makes the drink even more coffee-like and mellower than the black Russian. The drink is sometimes stirred to make it look much like a glass of milk, although you can also leave the layers as they are and watch the cream swirl into the other ingredients.
If cream sounds like too much, you can make a white Russian using milk instead. This gives you a less intense drink that has most of the same flavors.
Martinez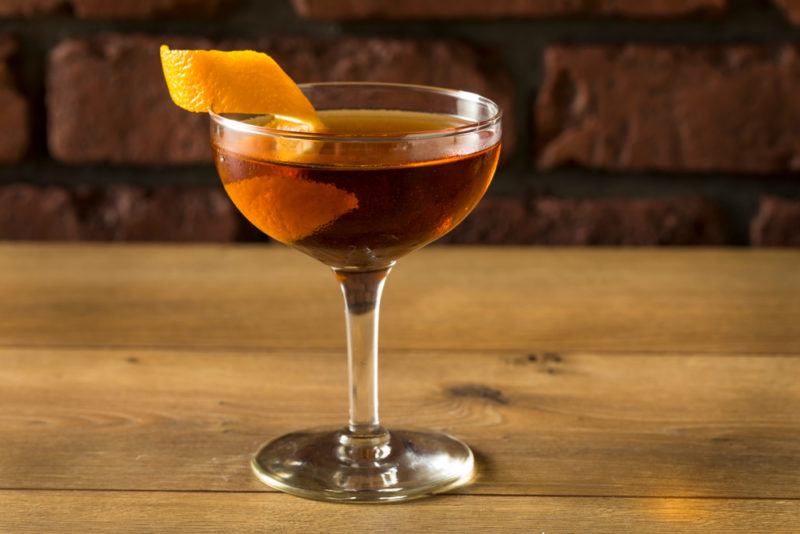 This drink is a little like a Manhattan or a martini, but is different than both. It isn't as well known either, despite the cocktail's long history. One key feature is the use of Old Tom gin. This gin is slightly sweeter than other types of gin and gives the cocktail its distinctive flavor profile.
Other ingredients include sweet vermouth, Angostura bitters, and maraschino liqueur. This gives you a drink that's a bit more complex than a Manhattan or martini, but just as delicious.
Dark 'n Stormy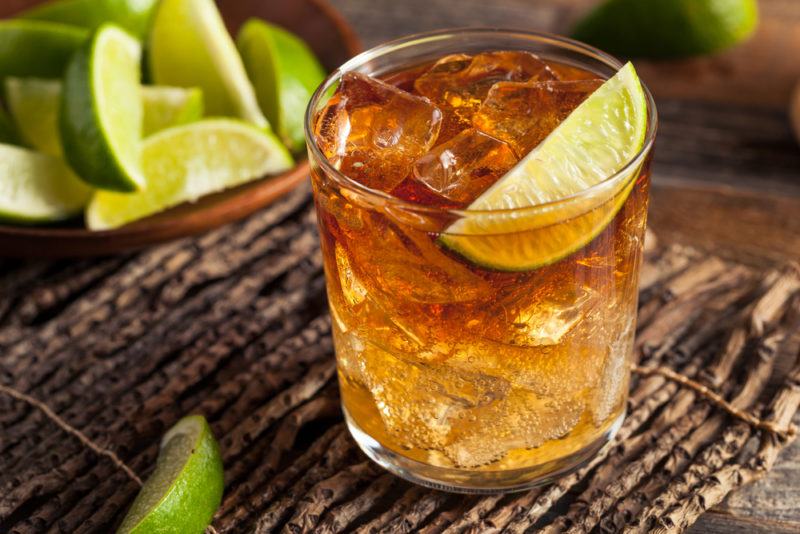 The dark 'n stormy is a simple cocktail with a surprisingly long history. Some stories suggest that the cocktail was first made in the 1800s. Then again, perhaps it's more surprising that no one thought of the cocktail earlier, as it simply combines two popular drink ingredients – rum and ginger beer.
Tradition dictates that this cocktail is made with Gosling's Black Seal Rum and no other type. Of course, many people follow their own path and use whatever rum they have on hand.
Brooklyn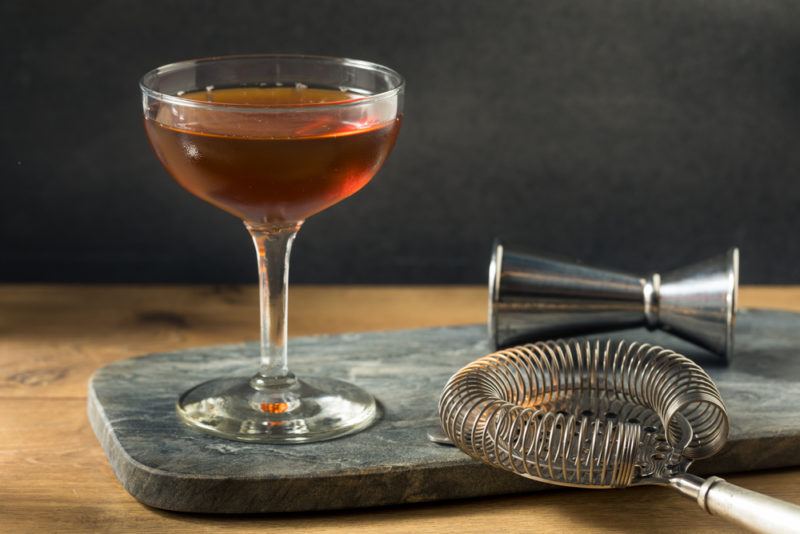 While this cocktail is a variation on the Manhattan, it does have a long history of its own. With a Brooklyn, you're combining whiskey with dry vermouth and maraschino liqueur.
The classic recipe has one other ingredient – Amer Picon. This is difficult to find in the United States. Thankfully there are plenty of substitutes that you can use, like Ramazotti or simply a few dashes of Angostura bitters.
Daiquiri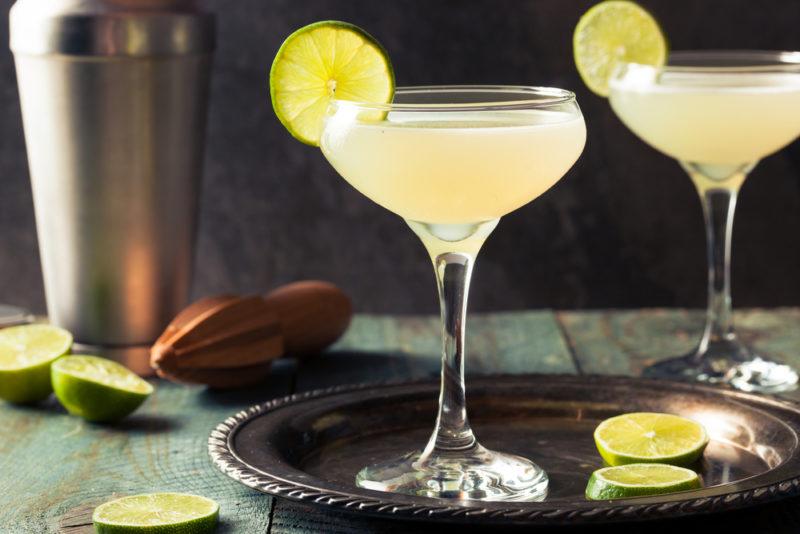 You'll often find sweet frozen daiquiris, especially when it's hot outside. But honestly, the classic daiquiri is much more delicious and has a better balance of flavors.
The classic recipe uses two parts of rum, one part simple syrup, and one part lime juice. This gives you a strong drink, with enough sweetness and complexity to make it taste fantastic.
Moscow Mule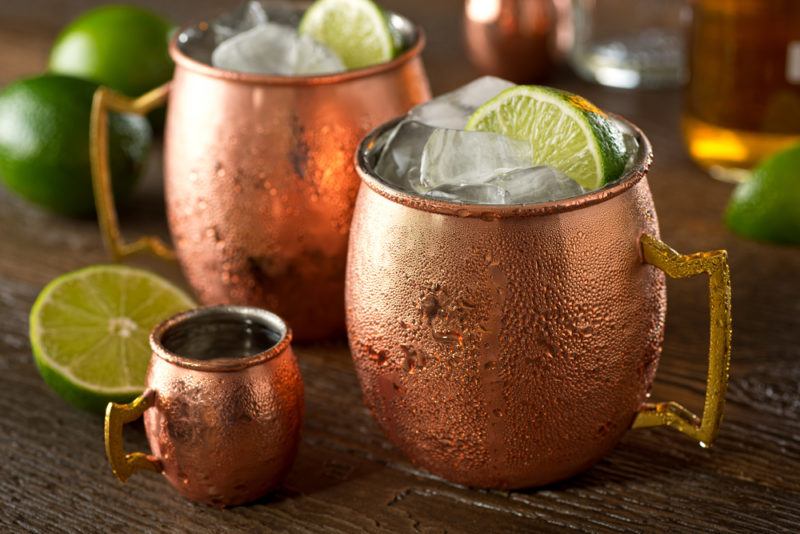 The classic Moscow mule remains popular. You'll even see variations that follow the same style but use a different type of spirit. The classic version relies on vodka, combined with ginger beer and a little lime juice.
Vodka doesn't have much flavor at all, so your cocktail ends up tasting like ginger beer and lime juice. Sounds perfect, doesn't it?
Paloma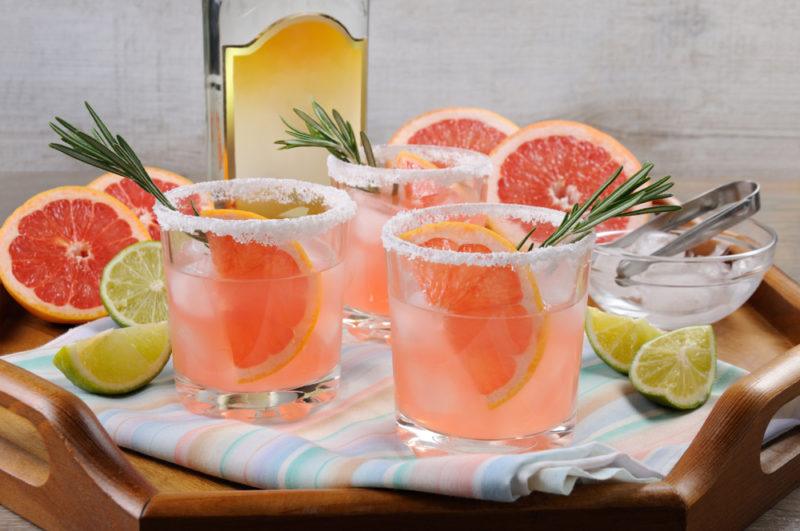 If refreshing is more your cup of tea, then the paloma might be the cocktail that you need. This simple drink just has two ingredients – tequila and grapefruit soda. Tequila always works well with citrus, so it's easy to see why this cocktail is so popular.
Some versions add a little lime juice too. This makes the drink's flavor more complex and just as delicious.
The grapefruit soda is the only challenge with this cocktail. You can find it in some grocery stores and in many Mexican stores, but it's not as common as cola or soda water.
If you get stuck, you can make a paloma by using grapefruit juice and soda water instead of the grapefruit soda. Doing so does change the flavor profile a little. Don't worry though, the drink still ends up being delicious.
Whiskey Sour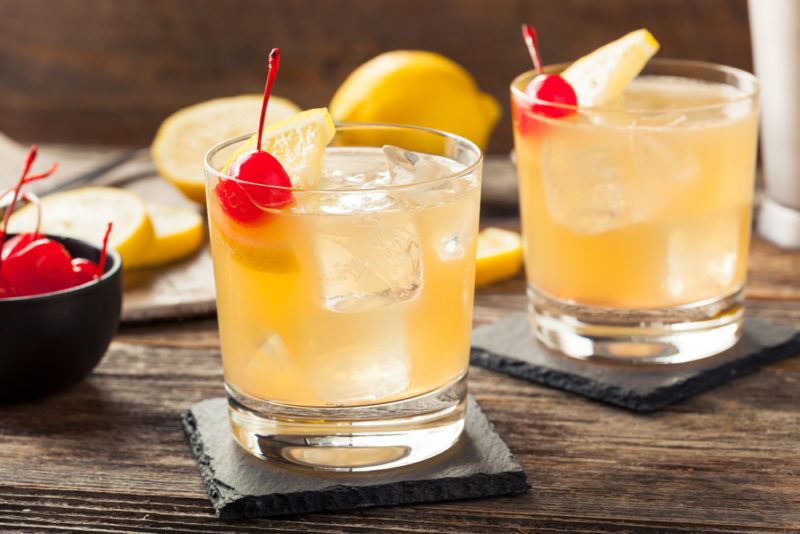 The whiskey sour provides that whiskey cocktails can be refreshing. The cocktail relies on whiskey, lemon juice, sugar, and an egg white. The lemon juice and sugar create a sweet-sour balance of flavors.
You're using an egg white, which makes this cocktail a little complex to prepare. First, add the ingredients into a cocktail shaker and shake, without ice. This dry shake helps to incorporate the egg white into the other ingredients. Then, you add ice, shake again, and strain into a glass over ice.
The egg white isn't essential. You can skip it if you don't like the idea of raw egg in your cocktail. Still, the egg white is worth using, as it gives the cocktail a fantastic texture.
Other cocktails follow the same principles as a whiskey sour. Often the only difference is the type of spirit that is used. You can also try a New York Sour, which adds a red wine float on top of the cocktail. The aromatics from the red wine work well with the cocktail and you get a beautiful band of color too.
Martini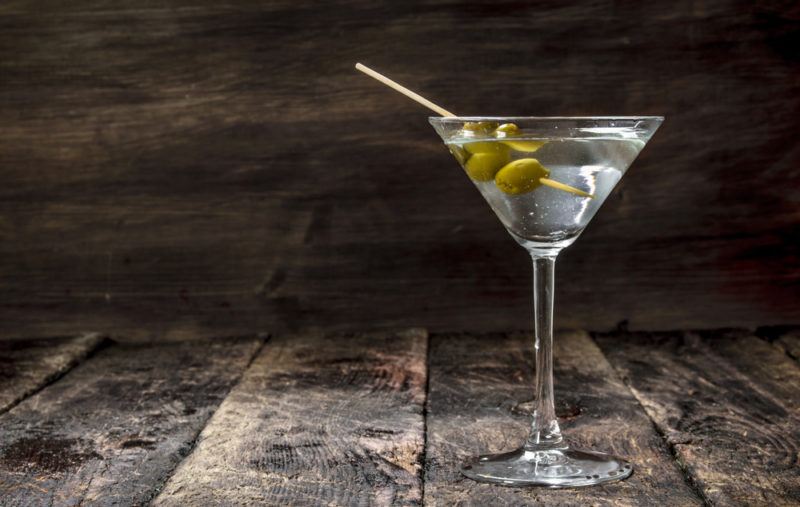 How can we go past this classic cocktail? Ian Fleming's James Bond made the martini famous, but he's far from the only celebrity to enjoy the cocktail.
Much of the drink's popularity comes from how it is simple and strong. There are only two ingredients – either gin and vermouth. Or, you can make a vodka martini by swapping the gin out for vodka.
Sweet vermouth is the common choice in this cocktail, but you can use dry vermouth instead, which gives you a dry martini.
While the drink only has two ingredients, it's not always made the same way. The ratio of gin to vermouth is changed depending on the drinker's preferences. A gin to vermouth ratio of 4:1 or perhaps 6:1 is common.
Some people prefer their martinis on the dry side, where there is much more gin (or vodka) than vermouth. There are even some versions where the ratio is 15 parts gin to 1 part of vermouth.
You can go the other way too and have a perfect martini. Here, you're using equal measures of gin and vermouth. There's also the dirty martini, which adds a little olive juice into the cocktail.
Classic though it may be, don't expect to love the martini the first time you try one. Many people find the drink overwhelming, as it is strong.
Tom Collins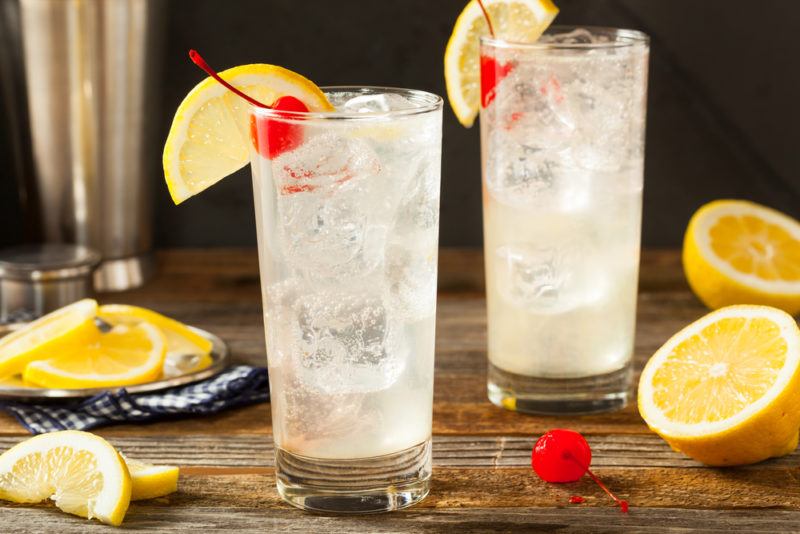 This refreshing cocktail is traditionally served over ice. It uses gin as the spirit of choice, along with simple syrup, lemon juice, lime juice, and club soda. Some versions skip the lime juice, but the cocktail ends up being similar either way.
The combination creates a perfect summertime drink, as it isn't a strong cocktail and you have plenty of refreshing flavors.
Sidecar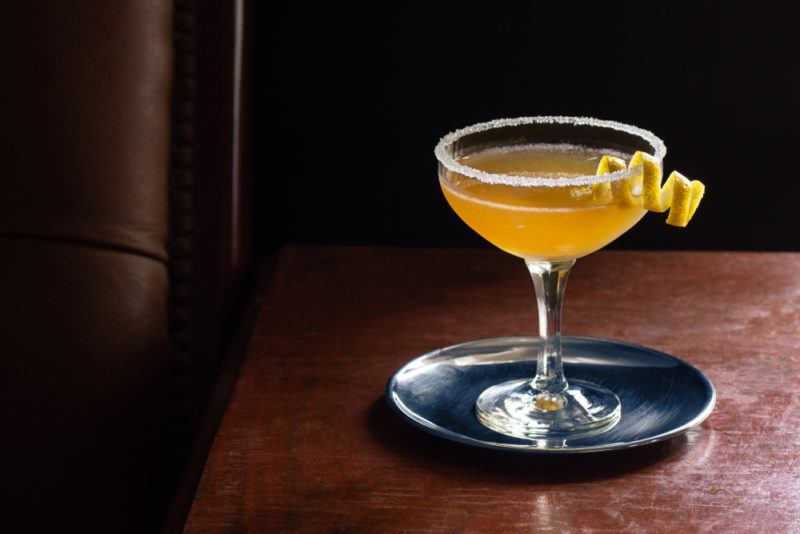 Some cocktails have an easy-to-trace history. We might know where the cocktail was created, who made it, and where the name came from. This isn't the case for the sidecar. The cocktail has a murky history and there are conflicting stories out there.
Still, the drink is thought to have been developed in Paris in the 1920s. Anything that comes from 1920s Paris is worth trying at least once, right?
The cocktail is a simple one too. It just uses brandy, triple sec or Cointreau, and lemon juice. That combination makes it a potent choice, It might take you a few tries before you get used to the cocktail, but once you do, you might just love it.
Bloody Mary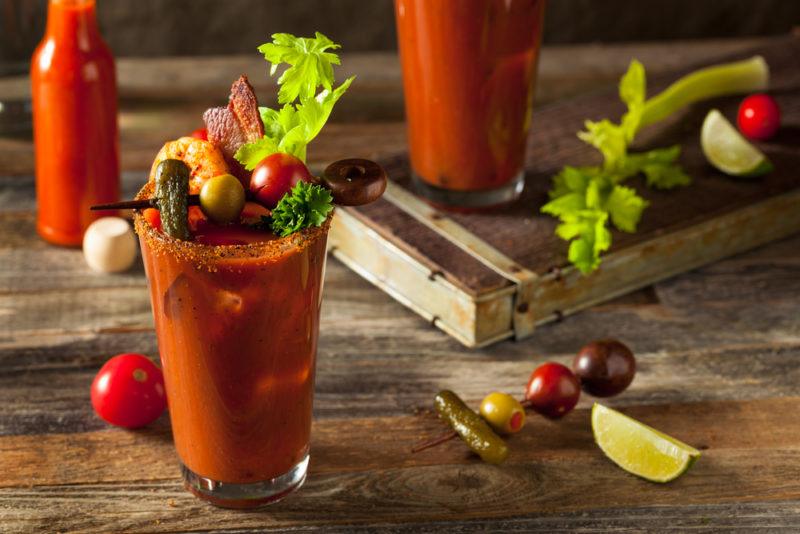 Bloody Mary is an interesting drink – to put it politely. Tomato juice isn't a common cocktail ingredient and the Bloody Mary is easily the most famous cocktail that uses tomato juice.
The cocktail can be easy or complicated, depending on whether you make it with fresh ingredients or use a bloody Mary mix. It's worth taking the time to make a bloody Mary properly, as the cocktail really does taste better this way.
Ramos Gin Fizz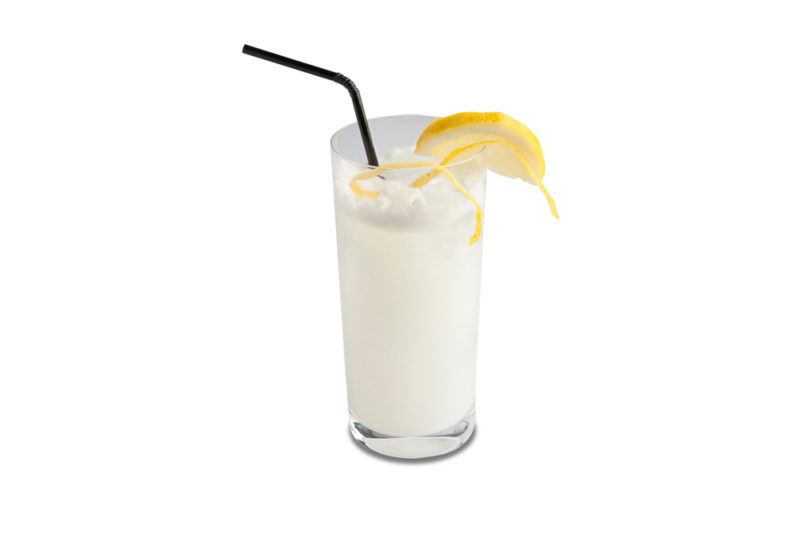 This cocktail is most famous for the amount of effort needed to make it. The cocktail needs to be dry shaken and then shaken over ice, to the point that your arms might feel like they're going to fall off.
The shaking is so intense because the cocktail relies on cream and egg white. Getting these ingredients to mix well with everything else is no easy feat.
Some modern mixologists suggest that you can make the cocktail in a blender to get around the shaking time. Still, if you have the patience, it's worth making this drink the authentic way at least once, so you get the full experience.
The Last Word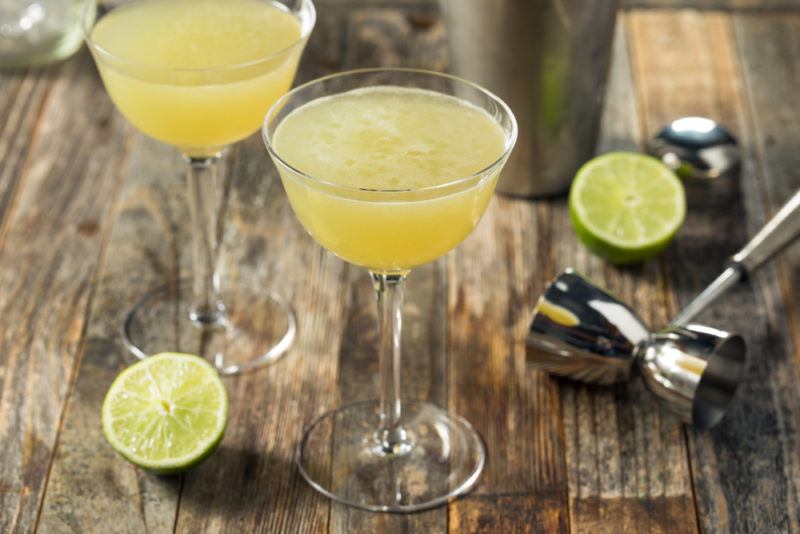 This is a prohibition-era cocktail, but it isn't as well-known as many others from the same time. That's because the cocktail was almost forgotten not long after it was created. It's only recently that the drink has seen a revival and is getting the attention that it has always deserved.
There are four ingredients in the cocktail – green Chartreuse, Maraschino, gin, and lemon. Equal measures of each ingredient are used, which gives you a well-balanced cocktail. The green coloring from the Chartreuse is appealing too. This helps the cocktail to stand out from the rest.
Gin Rickey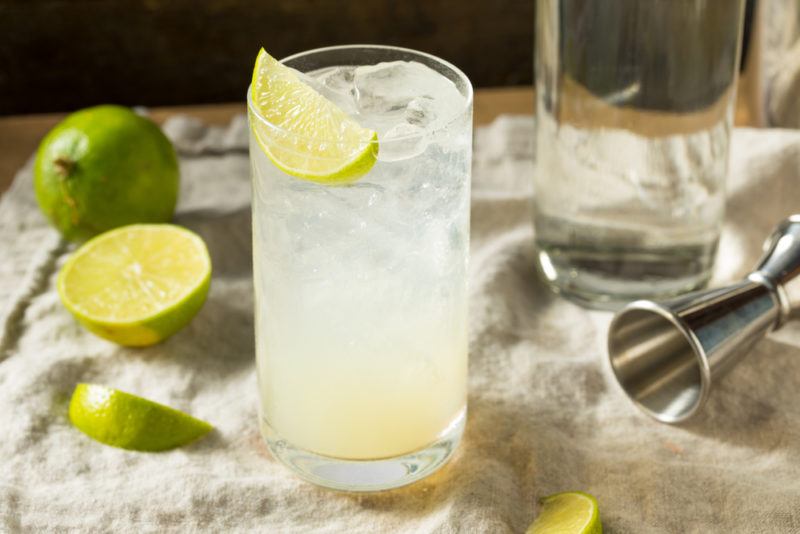 The gin rickey has one serious advantage – it's very simple. You're just using gin, lime juice, and club soda.
The choice of ingredients gives your gin the chance to truly shine. You get to taste the botanicals and complexities of your gin much more than in most other gin cocktails.
This is also a very refreshing cocktail, as there is no added sugar and lime is refreshing in its own right.
Gimlet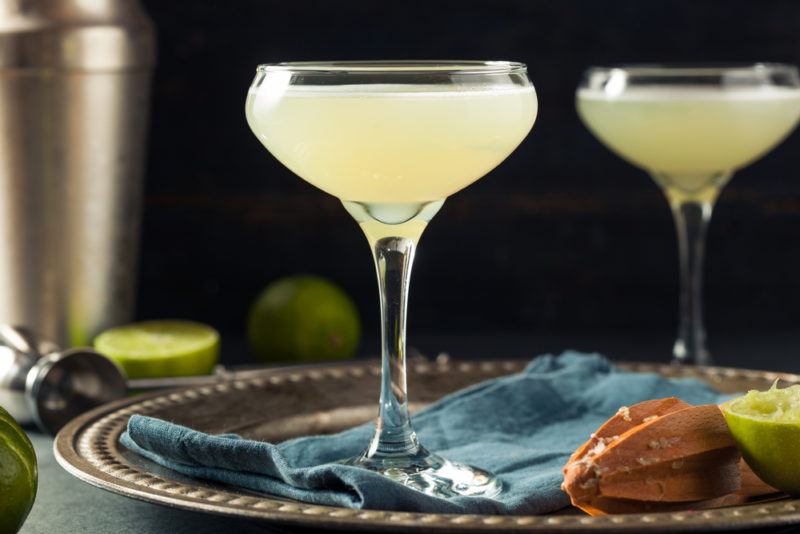 Here's another gin-based classic. This time, the ingredients are gin, then equal measures of simple syrup and lime juice.
The ingredient choice means that a gimlet tends to be stronger than a gin rickey. A gimlet is sweeter too, which can make it easier to drink. There still aren't many flavors present, so you get to enjoy the gin in its fullness.
If the cocktail is too much, you can try swapping the gin out for vodka.
Planter's Punch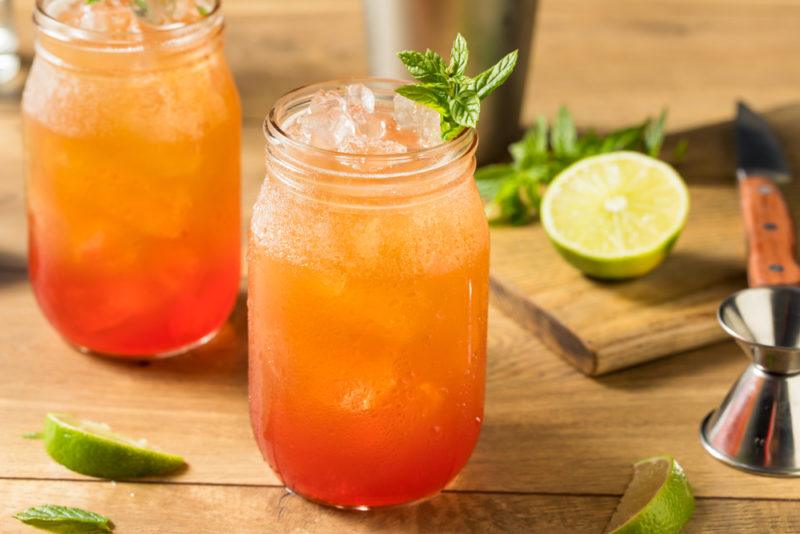 While there are many debates about the history of planter's punch, it's clear that the cocktail is delicious. It's a fun choice if you want something fruity that isn't too serious – especially as there is no single recipe to focus on.
Instead, there are many variations on the cocktail. Most focus on dark rum, along with some type of fruit juice and a syrup like grenadine. Pineapple juice is a common choice, although some recipes use passion fruit juice or orange juice instead.
You can choose whether to top the cocktail up with club soda or leave it as-is. The club soda helps to make this a taller and more refreshing drink, which can be appealing.
Jack Rose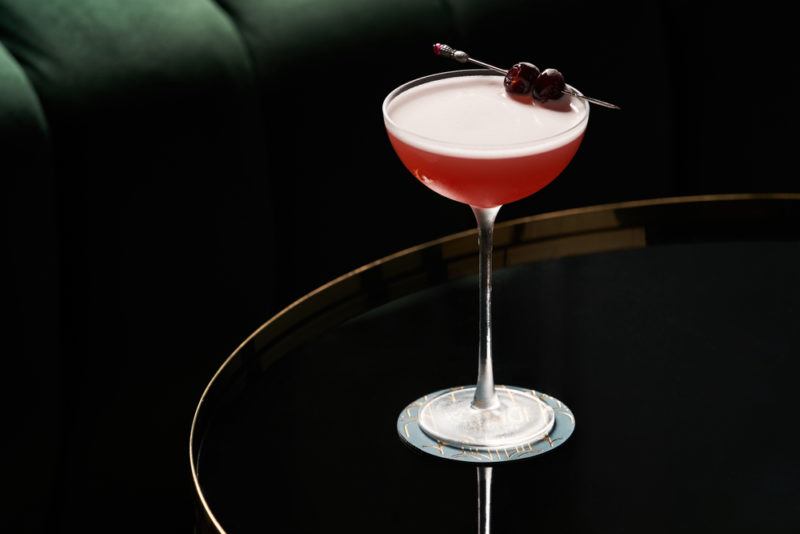 This cocktail had its heyday in the 1920s and 1930s, It's relatively obscure these days, but that doesn't make it any less appealing.
The cocktail is made using applejack brandy, grenadine, and either lemon juice or lime juice. The vibrant color implies that the cocktail will be sickly sweet. That's not the case, as the cocktail has a complex flavor profile instead.
French 75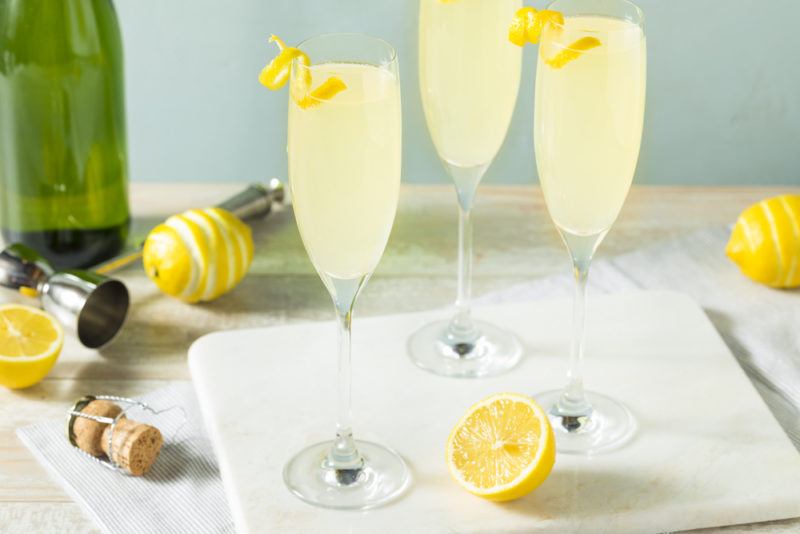 This cocktail was developed during World War I. It apparently gets its name from the strength of the drink – with the idea that a sip feels like you're getting shelled by a French 75mm gun.
And, to be fair, the cocktail is a strong one. It relies on two ounces of gin, a little lemon juice, and some simple syrup. It is then topped up with champagne. The bubbles from the champagne help the alcohol to hit your bloodstream faster, making this cocktail feel even more potent than it is.
While champagne is the bubbly of choice for this cocktail, you could make it by using another type of sparkling white wine instead. You'd still get the same general effect, although the wine you choose will influence how the drink tastes.
Spritz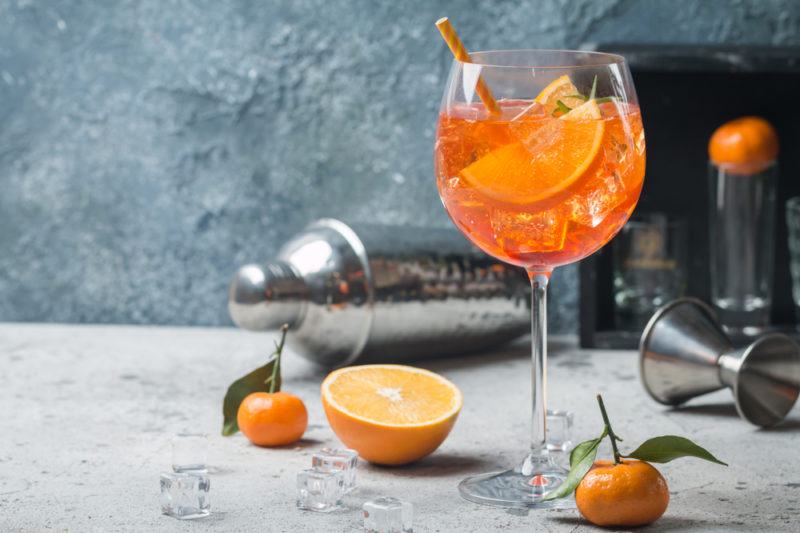 Spritz cocktails have been classics for a long time. They're popular as an aperitif, partly because they aren't overly sweet and are less strong than most cocktails.
The Aperol spritz is the most famous example. Aperol is an aperitif that is around 11% alcohol by volume. The color and flavor are similar to Campari, although Aperol tends to be less bitter and a little lighter.
Aperol tends to be too bitter to be enjoyed on its own, so the Aperol spritz has become the go-to way to drink the aperitif. The Aperol spritz uses equal measures of Aperol and sparkling white wine (often prosecco). A little soda water is sometimes added too, although many recipes skip the soda water.
You can make similar cocktails using another liqueur or amaro as the base.