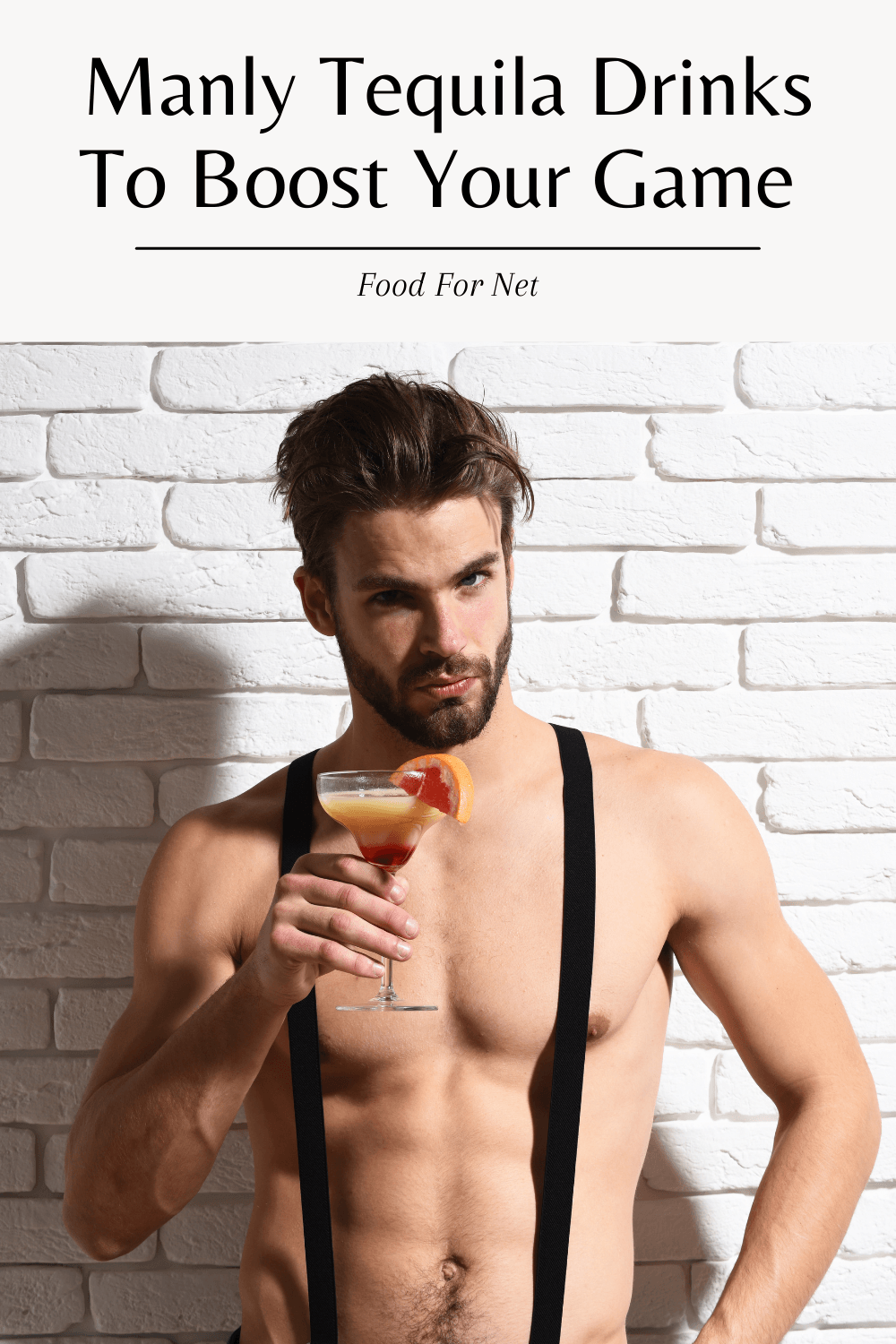 Cocktails often seem like a girly drink. But, who wants to stick to beer and shots of whiskey at the bar when there are so many other options? Thankfully, there are plenty of other manly mixed drinks, ones you can order without anyone looking at you sideways. For tequila fans, we've created a list of manly tequila drinks so you don't have to sort through everything else.
I know, I know, real men can drink whatever they want. You can order a cosmopolitan or an appletini at the bar if you really want to. Still, those drinks are going to get reactions. The manly tequila drinks in this list are quite different.
What do we consider manly? Well, manly is whatever you want it to be, really. For some of these cocktails, the manly aspect is their name. Others are darkly colored, aren't overly sweet, or are perhaps very strong.
There's plenty of variation, but there has to be. After all, we all have different preferences.
If tequila isn't the right choice for you, why not look at manly vodka drinks or even manly tropical drinks.
Manly Tequila Drinks (With Pictures!)
Mexican Mule

The Moscow mule is a traditional cocktail made with vodka, ginger beer, and lime juice, served in a copper mug. The Mexican mule is, well, you've probably already guessed – it's a Moscow mule made with tequila instead of vodka.
Using tequila gives the drink more flavor, making it more nuanced and interesting than the original version.
Some recipes add extra ingredients to make the cocktail still more interesting. For example, you can use Angostura bitters or Grand Marnier for extra complexity, or add some simple syrup to offset some of the tartness.
Corpse Reviver No. 4

As the name suggests, there are multiple corpse reviver cocktails. This one is a tequila variation
It starts off with an absinthe rinsed glass. This technique adds a slight anise flavor the rest of the cocktail. Other ingredients include tequila, lillet blanc, and triple sec. These are balanced out by sugar syrup and lemon juice.
The name alone makes this a fantastic cocktail to experiment with.
There's a trick too. Rinsing a glass with absinthe feels like a bit of a waste, as this is an expensive spirit. If you're making the cocktail at home, you can drain the absinthe into a shot glass and drink it on its own.
An Evening In Mexico

This modern cocktail was created by Tipsy Bartender, so it's one you'll need to make at home rather than ordering it at a bar. Don't let that stop you, though, as this Mexican-themed drink is worth the effort.
The cocktail has a base of reposado tequila, with some mezcal included for good measure. Grapefruit bitters, orange bitters, and orange-infused agave balance these spirits without diluting the drink.
Tequila Martini

The classic martini combines either gin or vodka with vermouth. While it's an intense and popular drink, it can also get a little boring.
A tequila margarita is a fun alternative. It doesn't just use tequila as the spirit of choice. Most versions also add orange bitters for extra complexity.
A few recipes even call for simple syrup or perhaps orange juice. These ingredients add sweetness and help to knock the edge off your martini.
Death Flip

Members of the flip family of cocktails are often creamy, generally relying on egg, sugar, and either fortified wine or a spirit. They're a little like eggnog, but there's no milk or cream present at all.
The death flip is a complex twist on the theme – using tequila, Jägermeister, and yellow chartreuse liqueur. These ingredients make the drink stronger than a traditional flip. There are also some complex flavors for your palate to manage.
The Very Last Word

The last word is a classic gin-based cocktail. The very last word is a modern riff on the style, one that uses tequila and mezcal, along with gin.
It's a complex cocktail that uses nine different ingredients, including green chartreuse, maraschino liqueur, and margarita bitters.
You probably won't find this served at local bars. You'd need to make it at home instead (and only if you have a very well stocked home bar). Still, complex cocktails have their place and this is a fantastic one if you want to impress guests.
New York Minute

The New York minute is a fantastic Manhattan variation, but it's also much more than that. The ingredients come together exceptionally well to create a well-balanced drink that's perfect before dinner or late in the evening.
The main ingredients are tequila, sweet vermouth (preferably well aged), and maraschino liqueur. A splash of bitters is added for some complexity plus some sugar syrup to add a touch of sweetness.
New Orleans Minute

The New Orleans minute is very similar to the previous cocktail. The biggest difference is that you're rinsing the glass with mezcal before pouring in the rest of the cocktail.
The mezcal adds a nuance to the drink that you wouldn't get otherwise. Angostura bitters are used this time, which excellently complement the other flavors.
El Diablo

How can we go past a drink called El Diablo? Seriously, the name is as manly as it gets.
The cocktail is a surprisingly simple one. It combines tequila with crème de cassis, a little lime juice, and plenty of ginger beer.
The ingredients work together extremely well, as the lime's tartness is balanced by the sweetness of the cassis. The recipe typically calls for a 3:1:1 ratio of the three main ingredients, but you can make it even better by increasing the tequila content slightly.
Tequila And Tonic

Tonic water is most famously used as a gin mixer, but why stop there? The bitterness of tonic water complements other spirits well too.
Tequila and tonic water work together perfectly. You get a fizzy tart drink that gets some extra oomph from the tequila.
The tartness is a nice contrast to the absurd number of sweet cocktails. Plus, this drink uses just two extremely common ingredients. This means you'll be able to order it at any bar.
Two Guns Miller

It's hard to find a more manly drink than this, given that it's served in a coupe glass with a smoldering cinnamon stick.
The tequila and sweet vermouth in the cocktail are balanced out by Xocolatl mole bitters, cinnamon sugar syrup, and pink grapefruit liqueur. As unusual as those ingredients may be they work together exceptionally well.
This is a cocktail you'll find yourself coming back to time and time again.
The Graveyard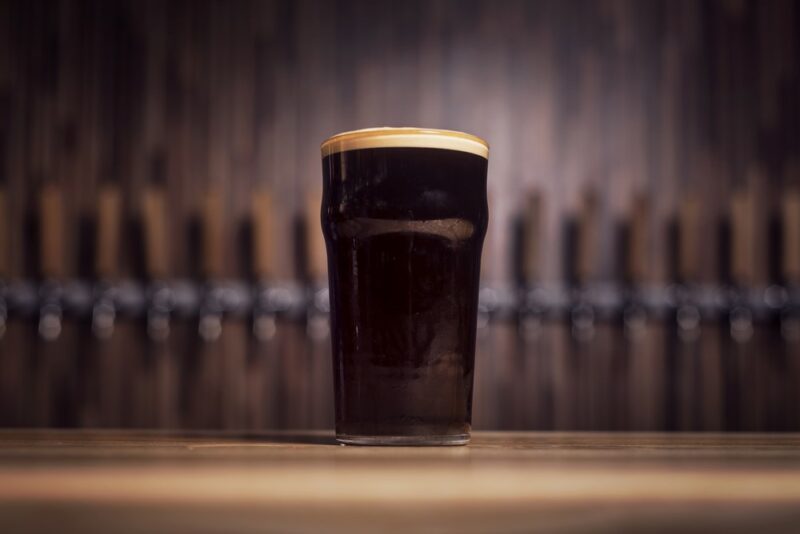 Few drinks are as intense as the graveyard. It's basically an ultra-masculine version of a Long Island iced tea, as there are six spirits in there, plus triple sec, lager beer, and stout.
The spirits are tequila, gin, rum, vodka, whiskey, and Scotch whisky – equal measures of each.
There aren't any mixers present at all. Instead, the two beers are used to slightly dilute the cocktail.
Not surprisingly, this is a drink to be very careful with. Even one could put you under the table and two almost certainly will.
Margarita

It would almost be a crime to talk about tequila without mentioning the margarita. After all, this is easily the most famous tequila cocktail.
The main ingredients should all be familiar – tequila, orange liqueur (like Cointreau), lime juice, and agave syrup. The drink is traditionally served with a salt rim, which perfectly contrasts the rest of the drink.
Of course, there are dozens (if not hundreds!) of margarita variations, including smoky margaritas, fruity margaritas, frozen margaritas, spicy ones, and even canned margaritas. You could also experiment and come up with your own version of this classic.
Four Horsemen

This drink can be served as a shot or poured into a rocks glass and served over ice or straight. The basic recipe involves equal measures of four spirits named after men.
Specifically, you're combining Jim Bean, Jack Daniels, Johnnie Walker, and Jose Cuervo. The mix of flavors works surprisingly well and you certainly get a strong drink.
One variation is four horsemen of the apocalypse. This sticks to the same four spirits, but also adds Jägermeister, pineapple juice, lime juice, and simple syrup to give you a sour cocktail.
There's also four horsemen in a boat, which sticks to the original four spirits and adds Grand Marnier. Or, four horsemen go to sea, which uses Captain Morgan as a fifth spirit.
Not surprisingly, there are plenty of other variations as well.
Jalisco Espresso

This is a riff on an espresso martini. The difference is that you're using blanco tequila rather than vodka.
The tequila adds a little nuance to the drink, making it more interesting than the vodka version. People who have tried this suggest avoiding reposado tequila, as the complexities of the spirit get lost amongst the coffee flavors.
Matador

This is a dry and intense cocktail. Think of it a little like a dry martini with a few different ingredients.
In particular, you're using dry vermouth, tequila, and a little orange curacao. A small serving of smoky mezcal is added to provide extra depth.
You could use blue curacao instead of orange. Doing so won't change the flavor, but will make your drink look more interesting in the glass.
Tequila Old Fashioned

A traditional old fashioned involves muddling a cube of sugar with a little water and angostura bitters, then pouring a measure of whiskey over the top.
At its most simple, a tequila old fashioned does the same. It just uses tequila instead of whiskey.
Many versions also swap out the sugar for agave syrup. This nicely complements the agave flavor in the tequila itself. You can also add a few dashes of orange bitters for extra complexity.
Spanish Eyes

This modern cocktail takes some inspiration from blood and sand, but it's also a distinctive and nuanced cocktail in its own right.
Tequila is the main spirit in the cocktail, although a little mezcal is used as well. There is also an aromatized wine called Byrrh and Pacharán liqueur.
You'll need a decent liquor cabinet or access to a full bar to make this beauty.
Mexican Nail

Here's another complex cocktail. This one combines the flavors of tequila with Islay Scotch whisky, while adding chocolate and spice notes as well.
The interplay of Scotch and tequila alone is worth experimenting with. These two ingredients don't sound like they should work well together, yet they complement one another nicely.
Sloane Square

The Sloane square also plays with the Scotch and tequila combination. This time Benedictine liqueur and orange bitters are used to balance out the two.
This is a great cocktail if you've never tried Scotch and tequila together before. The other ingredients balance the flavors out just enough to make the drink enjoyable, while still allowing the spirits to dominate.
Rude Gypsy

The gypsy queen cocktail is an herbal and surprisingly complex drink that relies on vodka, Benedictine, and angostura bitters.
The rude gypsy is a variation on this theme, one that shifts to margarita bitters and uses tequila instead of vodka. The tequila improves the flavor profile of the drink, providing extra nuance. Interestingly, the term 'rude' is a reference to tequila, as tequila-based variations sometimes go by the name rude.