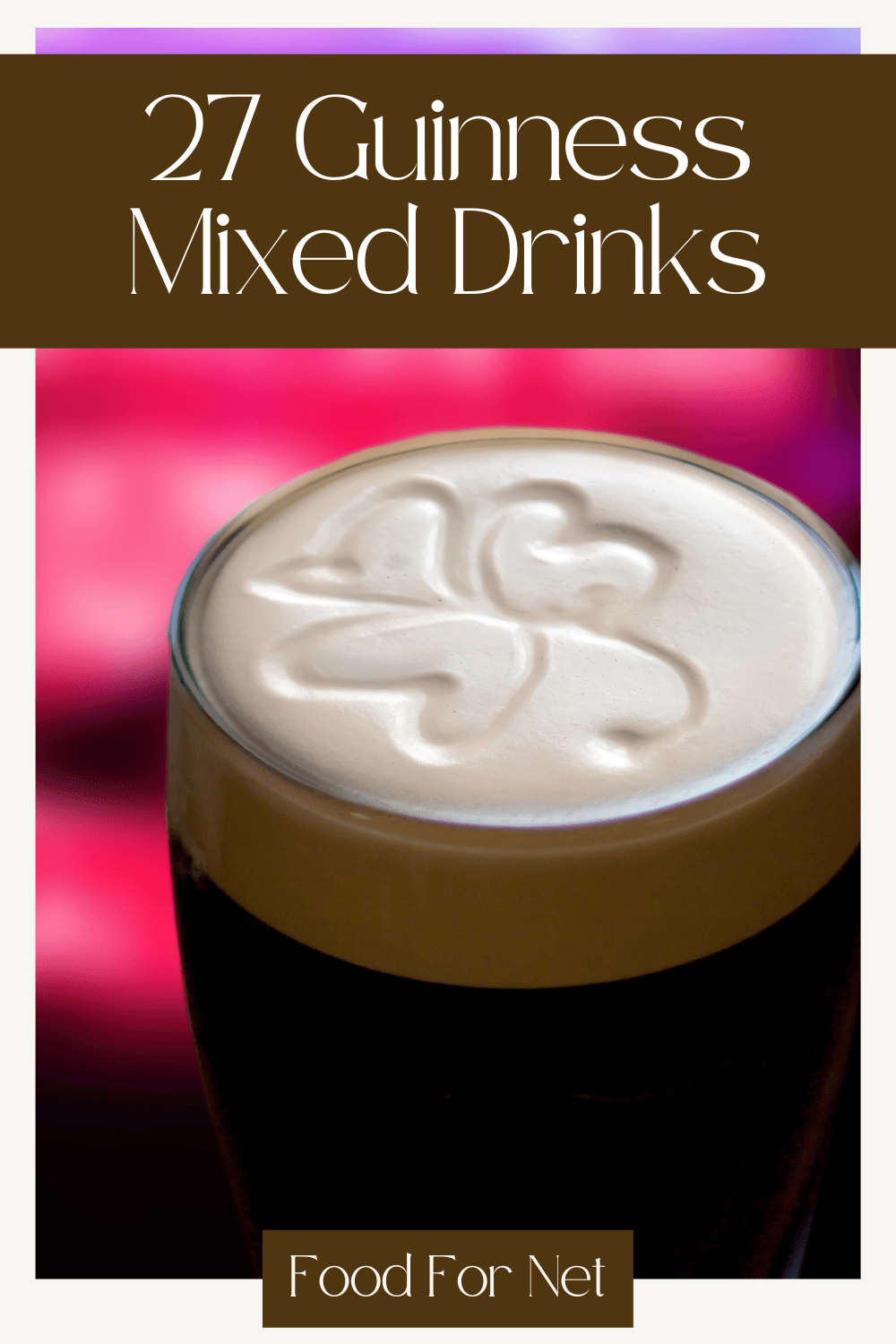 Guinness is a delicious Irish dry stout that's now famous throughout the world. It's easily recognizable by its dark, almost black, coloring and frothy head when poured well (the fact that it's normally served in Guinness branded glasses helps too). While the beer is normally ordered on its own, there is a surprising number of Guinness mixed drinks too.
Some of these drinks just add one or two ingredients to the Guinness, so the taste and texture of the beer continues to shine through. Other times, the Guinness becomes a background flavor. Here, other ingredients help to create a complex and often unexpected cocktail.
Why not experiment with some of these cocktails? You might find some new and unexpected favorites among the mix. Or, if you want something more intense, you could check out our list of strongest mixed drinks. These potent drinks won't leave you wanting.
Guinness Mixed Drinks (With Pictures!)
Parts Unknown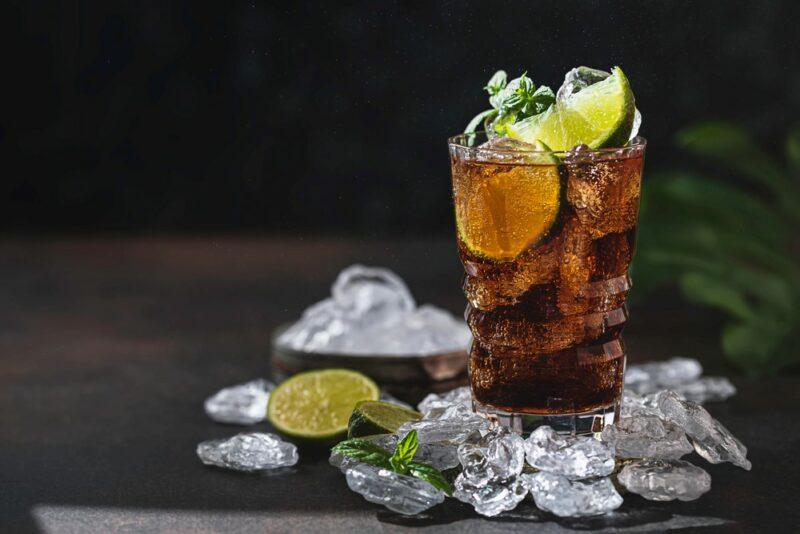 This is a surprisingly complex Guinness cocktail. It combines Guinness Draught with crème de cassis, lemon juice, orgeat, and blended rum.
The flavor profile is a little like a traditional sour, except that you have distinct flavors from the Guinness as well. The addition of rum also raises the alcohol content of the cocktail, making it even more appealing.
Black And Tan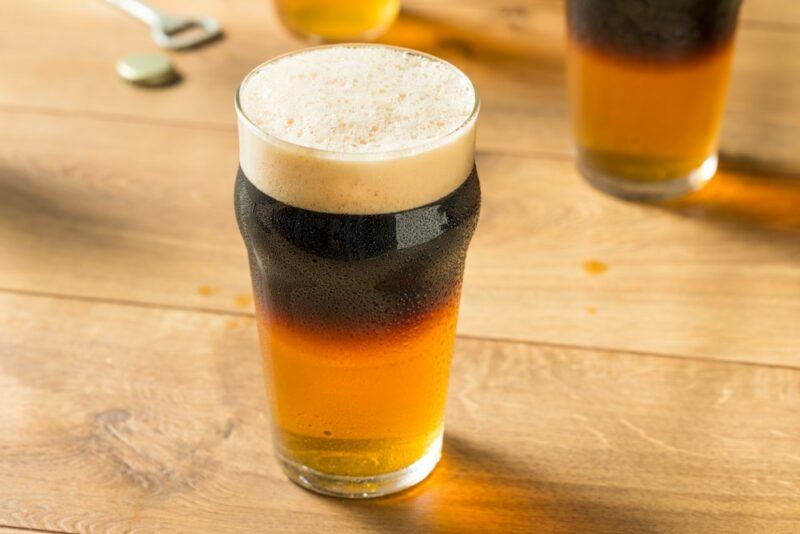 The black and tan is a simple cocktail that layers a light beer underneath a dark one. Pale ale and stout are the most common choices, although you can experiment with other types of beer as well.
Guinness is a particularly good choice for the drink, as it has such an intense dark color anyway. It stands out in the glass, especially if you're careful as you layer the two ingredients.
The name black and tan is considered offensive by some, as there was a violent constabulary force of the same name sent into Ireland. As such, you'll sometimes find the drink called a half and half instead.
Black And Blonde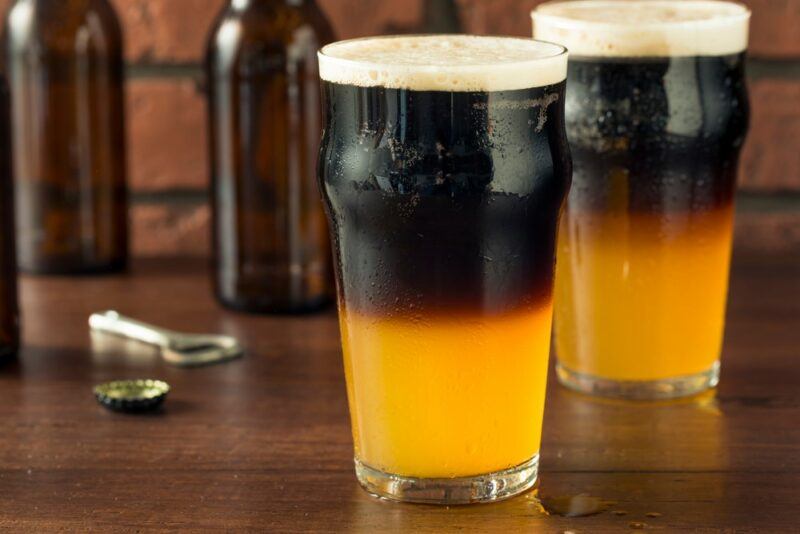 The black and blond is a riff on the black and tan. The difference is that the black and blonde is simply made with two different versions of Guinness – the regular Guinness Draught and Guinness Blond American Lager.
If you can't find Guinness Blond, you could also try making this drink with one of the company's lagers, like Hop House 13.
The flavor profile will vary depending on the beers that you choose. That's half the fun, though.
Guinness Black Russian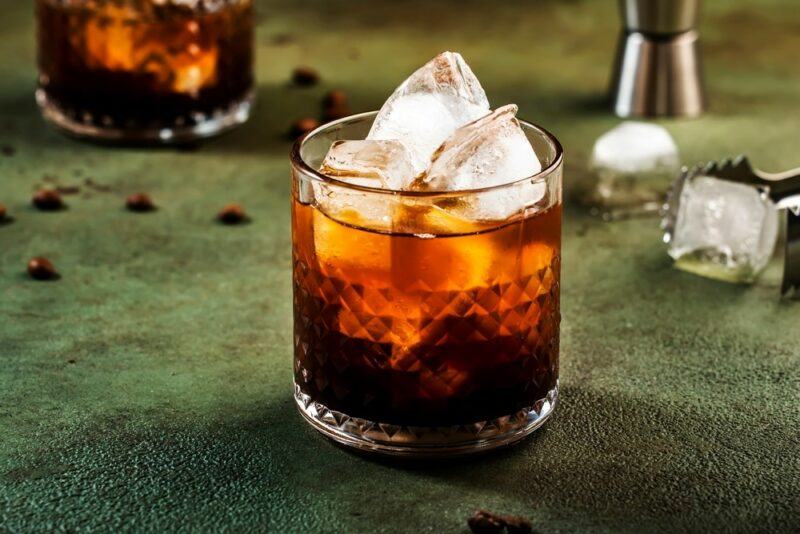 The black Russian cocktail is traditionally very simple. It just combines Kahlua and vodka in a glass with ice. You can make a slightly more complex version by topping the drink up with cola.
A Guinness black Russian takes things one step further. Rather than just combining vodka, Kahlua, and cola, you're adding some Guinness into the mix too. The Guinness adds extra body to the cocktail, making it much more enjoyable.
You're also increasing the ABV of the drink.
Creamy Guinness Cocktail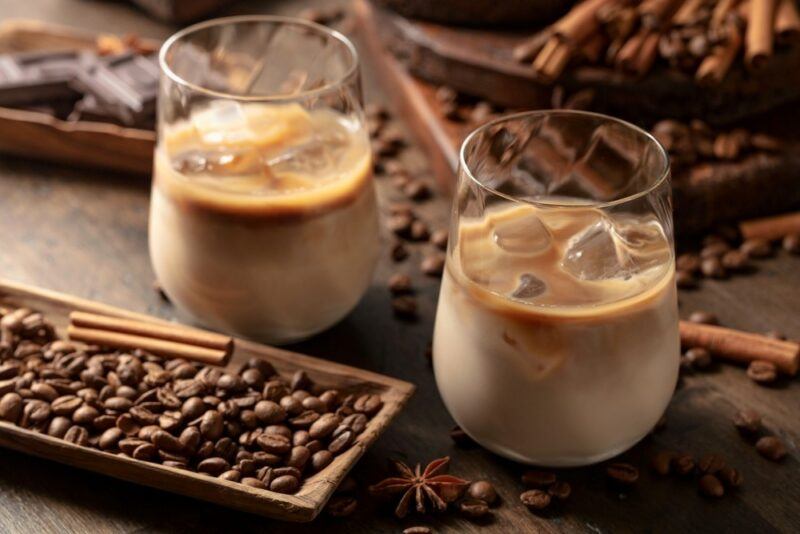 This cocktail is both simple and delicious. It relies on Guinness, Irish whiskey, and condensed milk to give you a creamy drink that can be served over ice.
The flavor profile is even a little like Baileys, except that this version contains more alcohol.
Guinness Float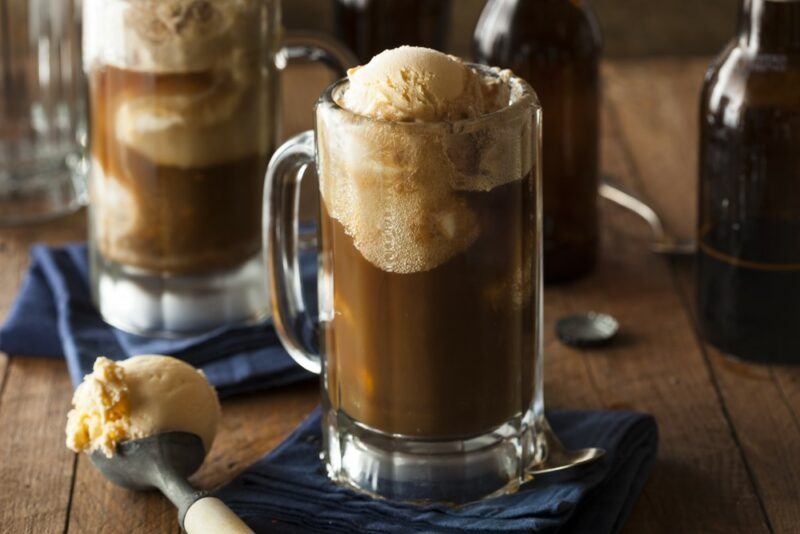 Guinness floats are popular and varied. That's not too surprising. After all, Guinness is quite strong and is somewhat bitter. Adding a vanilla ice cream float helps to take the edge off, giving you a mellower drink.
The simplest version is to just add a scoop of ice cream straight to your Guinness. You could also mix a little Baileys into the beer to ramp up the creaminess.
Or, for a more alcohol-focused cocktail, how about adding some Irish whiskey? This nicely bumps the ABV and adds an extra flavor to your drink.
Guinness Bloody Mary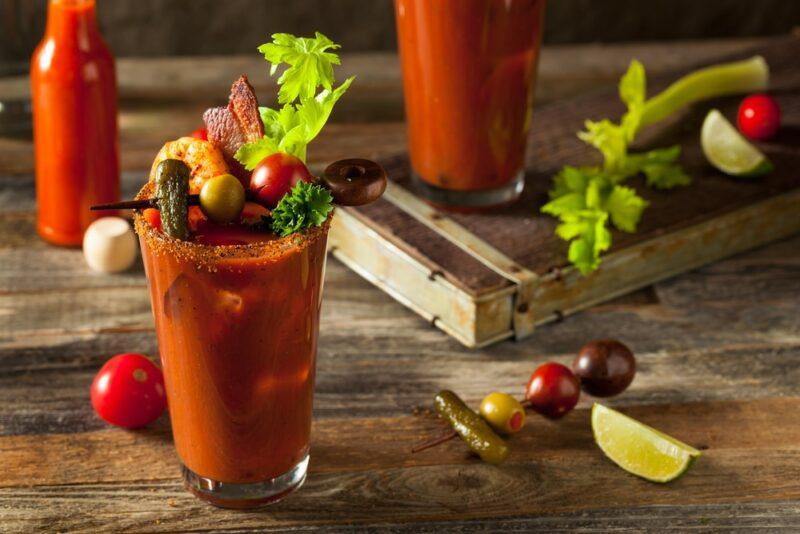 Here's an unexpected one. The cocktail really is a regular bloody Mary, with Guinness added in.
The combination doesn't sound that good, yet it works surprisingly well. The Guinness acts an interesting depth of flavor to the cocktail, making it much tastier than a regular bloody Mary.
Guinness Dark And Stormy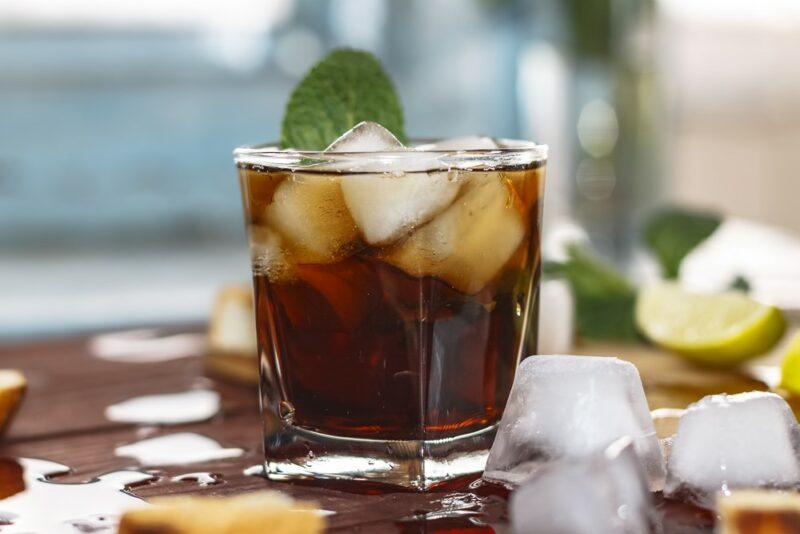 A traditional dark 'n stormy cocktail combines dark rum with ginger beer and lime juice. This cocktail is similar – and completely different.
You're still using ginger beer, rum, and lime juice, but you're also adding blueberry syrup and Guinness. The combination of flavors sounds odd when they're written out like this, yet somehow the cocktail really does work.
Black Velvet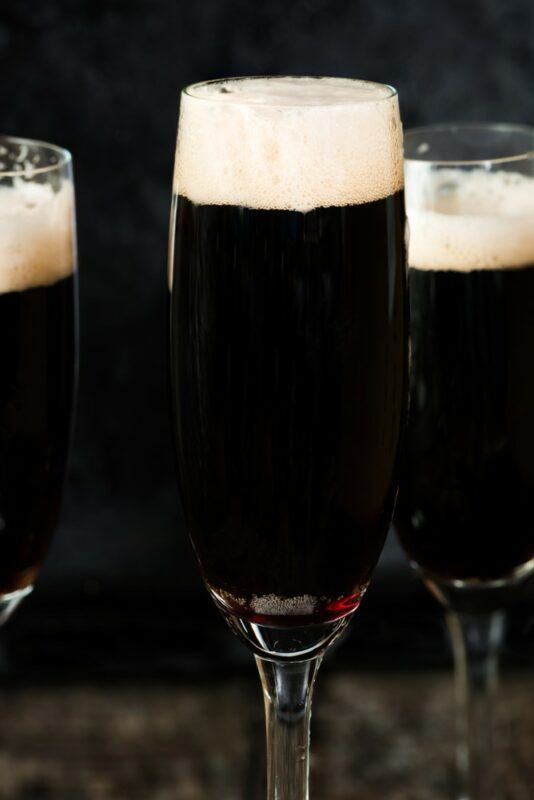 This simple cocktail is classier than most Guinness drinks, as it combines stout beer with sparkling wine. A 1:1 ratio of the two ingredients works best, but you can experiment to find the version that you enjoy the most.
To prepare the cocktail, first carefully fill the glass with beer. Holding it at an angle helps you to avoid too much of a head on the beer.
Then pour the sparkling wine over it using a spoon. Doing so isn't as tricky as it seems – it just takes a little practice.
Red Velvet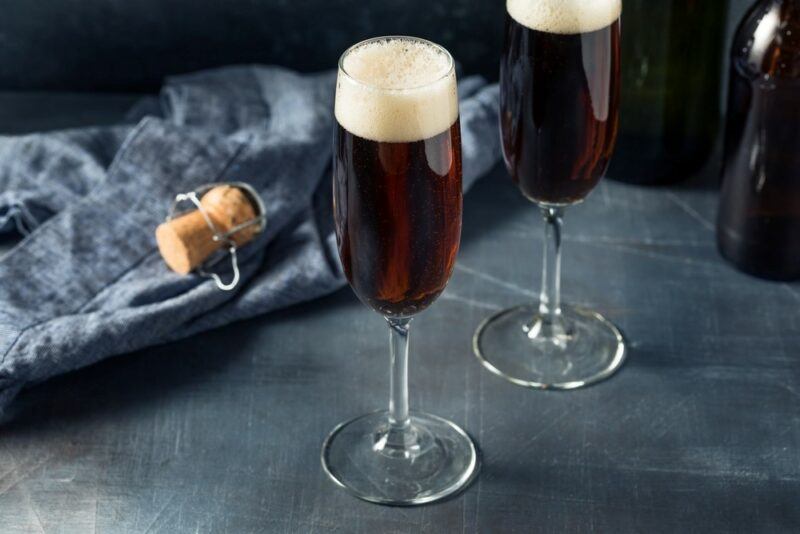 This cocktail also combines Guinness and wine. This time, though, you're using Moscato wine.
Despite the name, this cocktail isn't actually red (not even if you use rose Moscato). After all, Guinness has an intense color of its own.
Newly Minted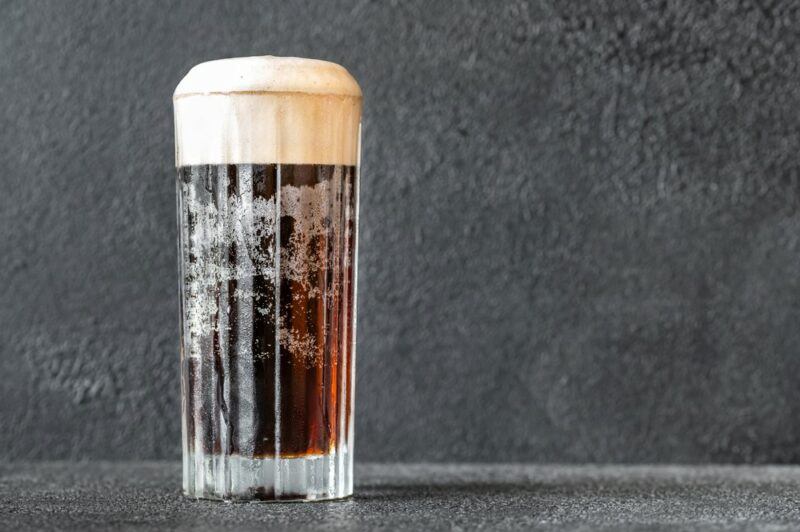 This simple cocktail gets its name from the use of crème de menthe, which provides a mint nuance to your beer. While the flavor change isn't dramatic, it's more than enough to make your beer more enjoyable.
Guinness Extra Stout is often recommended for this mixed drink, as it is higher in alcohol and has a stronger flavor. However, you could easily use regular Guinness. The cocktail will taste excellent either way.
Black Velvet Martini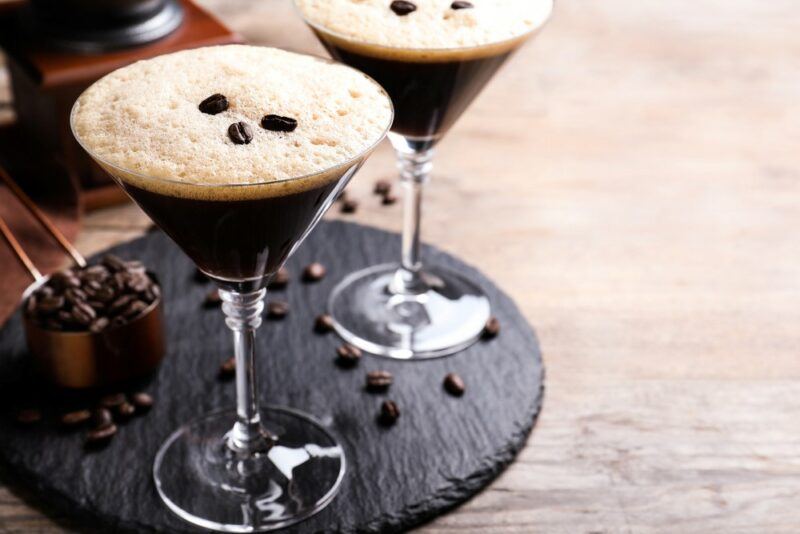 Occasionally you'll see Guinness martini recipes, but most of these simply mimic the flavors of Guinness, rather than using the stout itself.
This cocktail does things a little differently. It's basically an espresso martini, so it includes coffee liqueur, vodka, and espresso.
On top of this you're adding roughly two shots of Guinness (don't count the froth when you're measuring out the Guinness). The Guinness adds complexity to the recipe, but the other flavors still dominate.
There's only one catch – you're not using much Guinness at a time. So, you'll need to find another use for the rest of the can.
Guinness Black Magic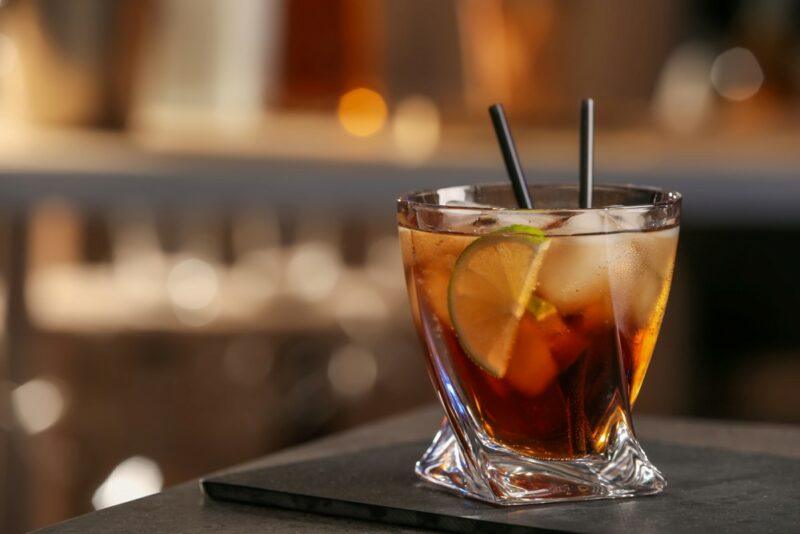 This cocktail is unlike any you've ever tried before. It combines Guinness with bourbon and grenadine, plus some lime juice and fresh blackberries.
The lime juice and blackberries provide you with bright vibrant flavors that are an excellent contrast to the bourbon and Guinness.
Royal Voyage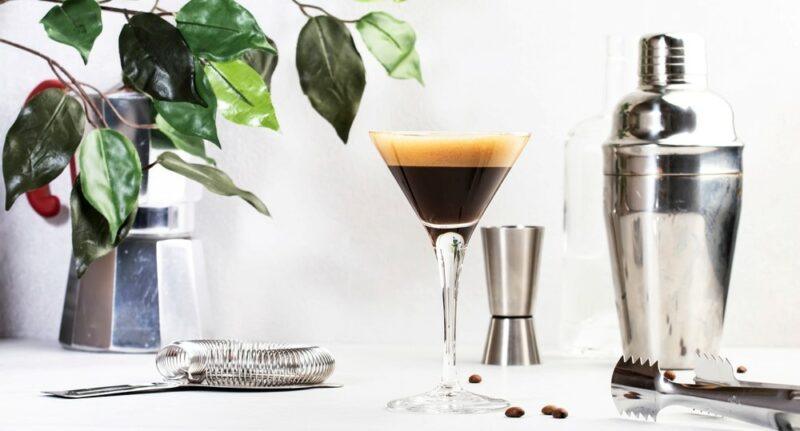 This cocktail gets its name from the use of Crown Royal Whisky (although, you could easily use a different type of Canadian Whisky). The whisky is combined with Guinness Extra Stout, maple syrup, cream, simple syrup, and angostura bitters.
This is a two layered cocktail, with maple syrup, Crown Royal, and Guinness at the bottom. These ingredients are then topped with a shaken mixture of heavy cream and the other ingredients, giving a fluffy top and a fantastic flavor contrast.
St. James Flip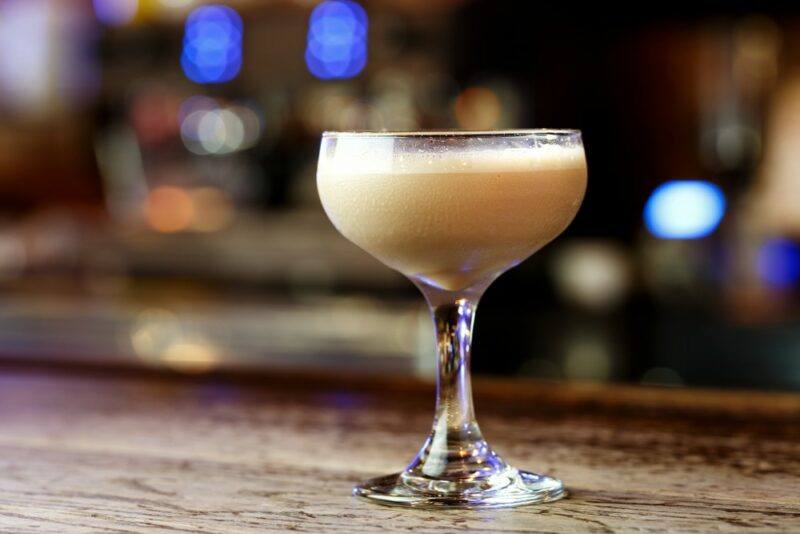 The St. James Flip is an unexpected cocktail that combines blackstrap rum with Guinness and sweetened condensed milk. An egg is included too, which is essential for the cocktail's texture.
Flip cocktails take a little work to make, but they're always worth it. This version is particularly interesting, as the rum and Guinness balance each other well.
Wilde Oscar Old Fashioned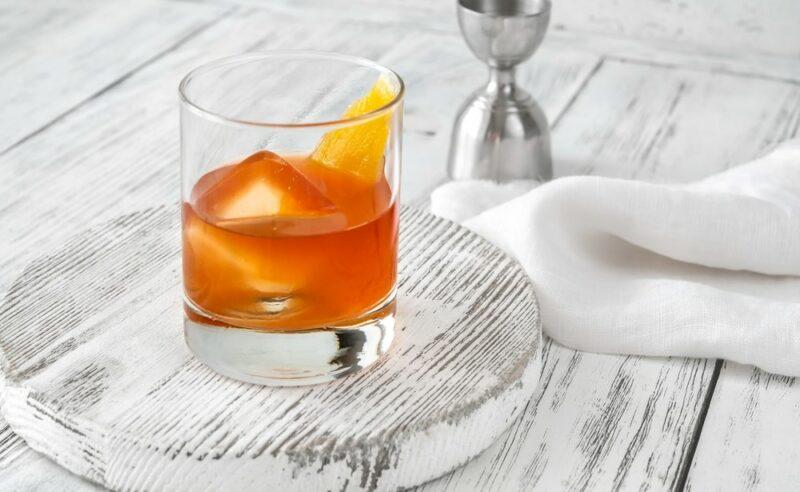 An old fashioned is a simple manly whiskey cocktail that has stood the test of time. The traditional version starts with a sugar cube with bitters poured onto it, followed by whiskey.
The Wilde Oscar version changes things slightly by replacing the sugar cube with sugar syrup and adding Guinness into the mix. This is another cocktail that tastes fantastic with Guinness Extra Stout.
You could also make this like the traditional old fashioned, with a sugar cube instead of sugar syrup. Either version is delicious and the flavors don't vary that much between them.
Wake Up Call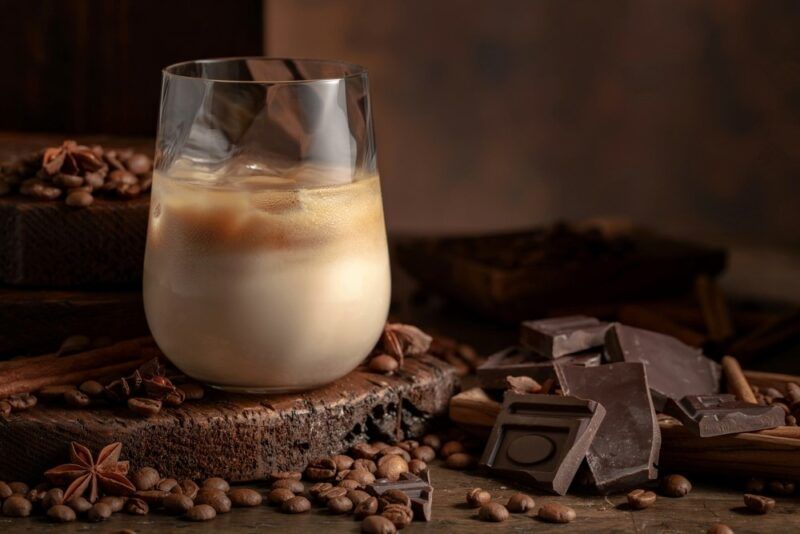 There are a few cocktails called wake up call and they're quite different to each other.
This one is a dessert drink that combines Guinness with Irish Cream, coffee liqueur, and crème de cacao. The crème de cacao adds a delicious coffee flavor that's lacking in most other Guinness cocktails.
Mulled Guinness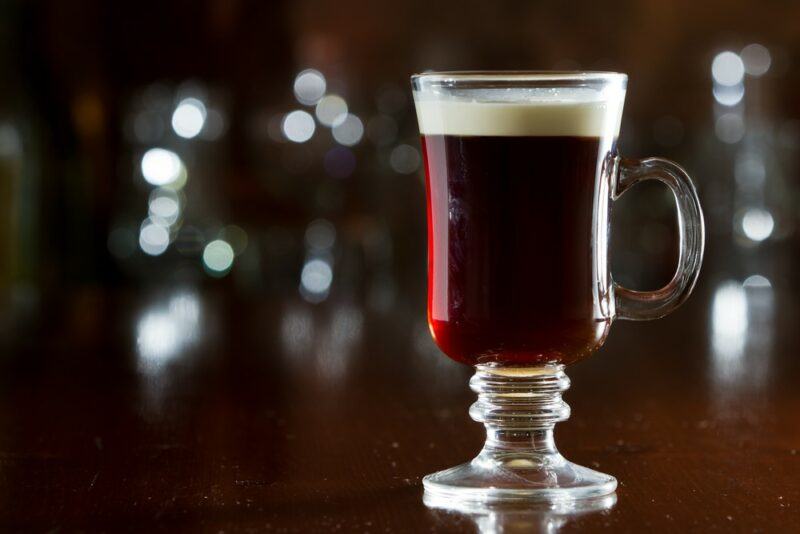 Mulled wine and mulled cider are popular, so what about mulling other liquids too, like beer? Surprising as it may seem, mulled Guinness is actually a delicious seasonal drink.
In fact, the malty flavors of Guinness perfectly complement the traditional mulling spices.
An easy way to prepare the drink is to mix together a can of Guinness, a similar amount of apple juice, and various spices, then simmer them all together in a pan. You may need to add a little honey in there for extra sweetness.
That's all there is to it. You can experiment with other ingredients too, like different types of fruit juice or syrup. These would change the flavor profile a little, potentially creating an even better cocktail.
Guinness Chocolate Milk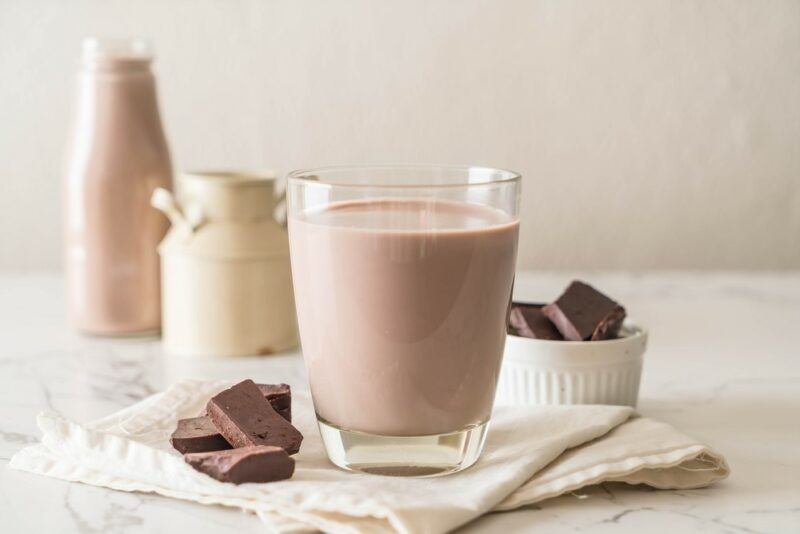 This low ABV cocktail is basically like making a chocolate milkshake and then throwing half a cup of Guinness in at the end.
So, you're using ingredients like sugar, cocoa powder, vanilla extract, and milk. You could even experiment with a hot chocolate mix to make the drink even easier to prepare.
What about swapping out the milk? The recipe would taste just as good if you used a plant-based milk, rather than dairy milk. You could even heat the drink up and serve it in the winter.
Drunken Leprechaun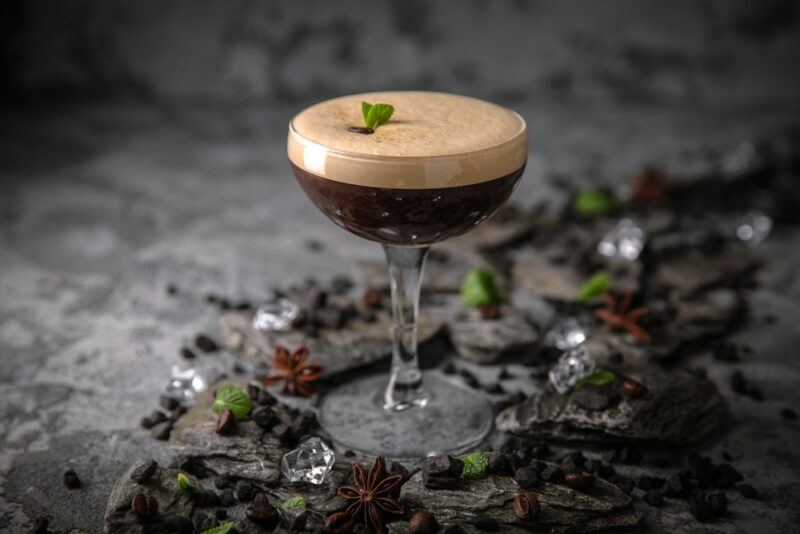 This cocktail is different than every other one on the list, as you're not simply adding Guinness into the drink. Instead, you're making a Guinness reduction syrup.
Doing so intensifies the flavors of the Guinness, creating a bolder cocktail.
The other ingredients are simple and familiar – lemon juice, honey simple syrup, and Jameson Irish Whiskey. You're basically making a whiskey sour with a Guinness reduction added in.
While the cocktail requires some effort, there's good news – you can prep the reduction and simple syrup in advance. You can also prepare decent servings of these, giving you the chance to make half a dozen or more of the cocktails at a time. That makes this an excellent party cocktail.
Guinness Affogato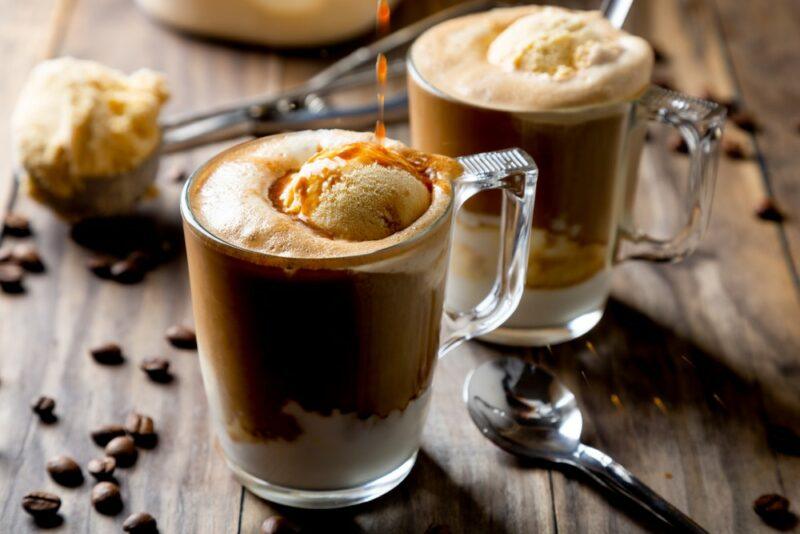 Affogato traditionally combines brewed coffee with vanilla ice cream – creating an unusual dessert. A Guinness affogato simply adds Guinness to the mix. Doing so creates a taller cocktail, one that's just as tasty.
As with a Guinness float, you could also add some Baileys Irish Cream into the drink. All the flavors complement each other perfectly, giving you a truly decadent dessert.
The Graveyard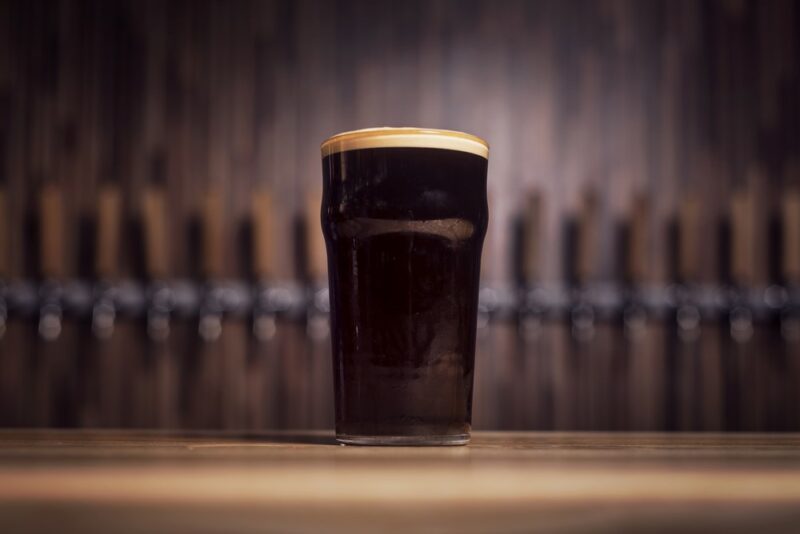 Guinness itself has an ABV of 4.2%, so most Guinness cocktails are pretty low in alcohol. The graveyard is a notable exception. In fact, it's one of the most potent cocktails ever made, as it's a riff on the Long Island iced tea.
Long Island iced tea is a potent drink in its own right. This version is even more intense, as there are no mixers at all. Instead, the cocktail uses six spirits: vodka, rum, whiskey, gin, tequila, and Scotch whisky, plus triple sec and two types of beer.
Intense, right?
The recipe simply calls for any type of stout beer, which means you could easily use Guinness.
Guinness Margarita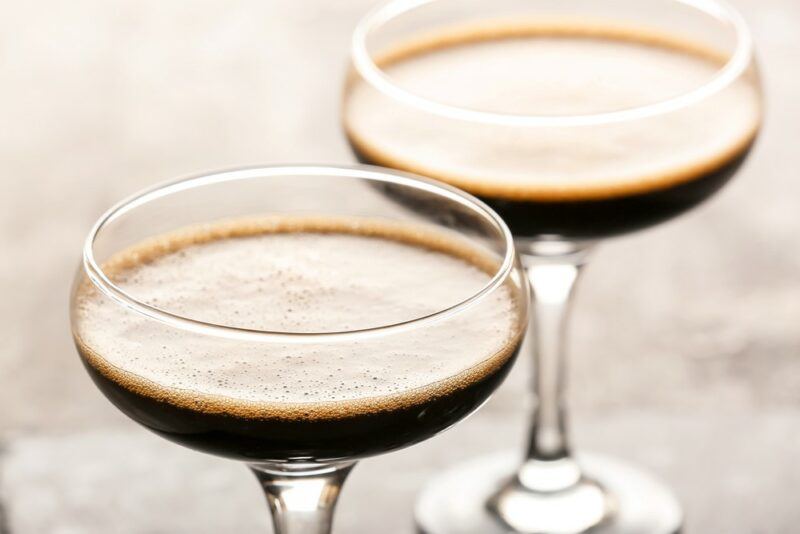 A Guinness margarita is what the name suggests – a Guinness heavy riff on the classic cocktail. So, you're still including tequila, lime juice, and a sweetener (agave syrup is particularly good).
However, you're dropping out the orange liqueur and using Guinness Extra Stout instead. The Guinness dramatically changes the flavor of the drink, but not in a bad way.
It really is a delicious cocktail, especially if you also add a little lemon juice into the mix. Just don't expect it to take like a regular margarita. If you're looking for that, you'll be very disappointed.
Guinness And Sprite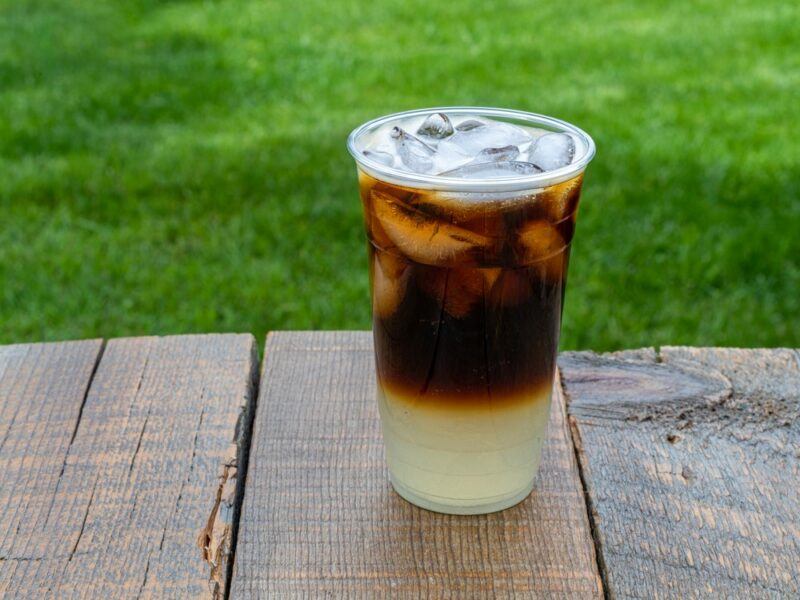 The idea of mixing Guinness and Sprite has caused no end of debate. Apparently, some people were deeply concerned to see the drink ordered at a bar.
Yet, honestly, a Guinness and Sprite isn't that strange. The drink is basically a variation on a shandy, which combines beer and lemonade (the British version of lemonade, that is, which is similar to our Sprite).
Shandies are popular for when people want a light drink, like in the mid-afternoon. It's easy to see how a Guinness and Sprite could work then, especially as the Sprite helps to tone down the Guinness (which is pretty intense on its own).
Jamaican Guinness Punch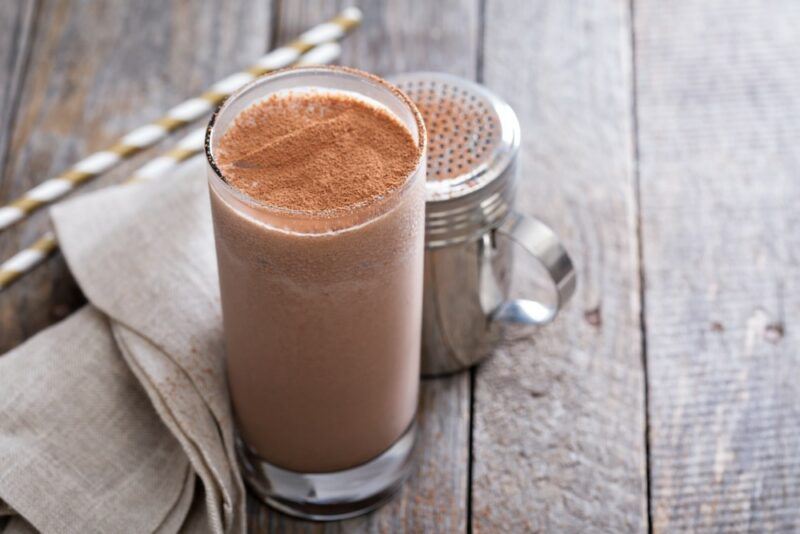 This cocktail is a fun way to experiment with Guinness. It blends the beer together with milk and condensed milk, plus vanilla extract, cinnamon, and nutmeg.
The resulting drink is rich and creamy. While it gets some depth of flavor from Guinness, the beer doesn't stand out at all. In fact, guests mightn't even realize that there's Guinness in the cocktail.
Irish Slammer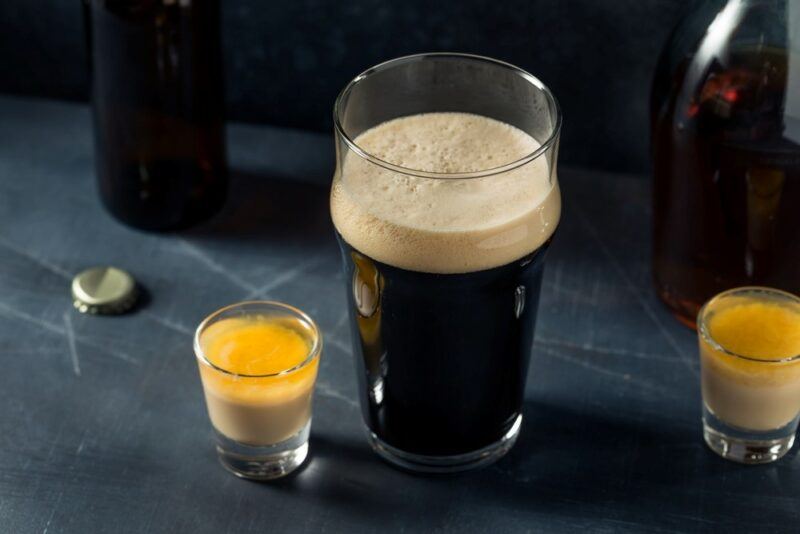 The Irish slammer is more famously known by a different name – the Irish car bomb. It's a drink that's only popular in the United States and even here it's highly controversial.
The problems stem from the cocktail's name, as it's a harsh reminder of car bombs detonated in Irland back in 1972. Because of this, some bars refuse to serve the drink entirely, while others call it the Irish slammer or another less offensive name.
If you want to try the drink anyway, it's simple to make.
You're simply pouring a pint of Guinness, then mixing Baileys Irish Cream and Jameson Irish Whiskey together in a shot glass. The shot glass is then dropped into the pint – making this a bomb shot.
Guinness Whiskey Cream

This cocktail also relies on Baileys, Jameson Whiskey, and Guinness, so you get some of the same flavors. However, it's a completely different recipe, as you're also using cream and Irish cream syrup.
Plus, the cocktail ends up being a delicious mixed drink, rather than a bomb shot.
Not only does the cocktail actually taste better than the Irish car bomb, but it also completely avoids controversy. This is a good reason to try it for yourself.
Bonus: Baby Guinness Shots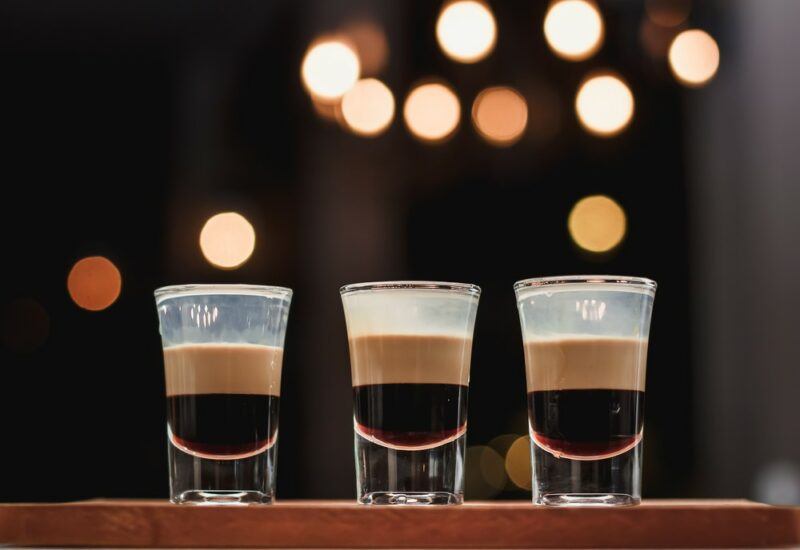 These little shots don't actually contain any Guinness at all. They simply look like miniature versions of a mug of Guinness.
They're easy to make too, as you're just floating a layer of Irish cream on coffee liqueur. Not only do the shots look fun, but the combination of Irish cream and coffee liqueur is always delicious.