Eggnog is a fun and unique drink that's become a real seasonal delight, which is why so many people look for the best rum for eggnog. The cocktail is often associated with Christmas and the surrounding holidays, but it didn't start that way. As far as we know, the drink originated from medieval Britain where a drink called "Posset" was popular. Posset was a creamy drink made with eggs and/or curdled milk and originally spiked with ale. It was a common remedy for the cold and flu.
It's also referenced in Shakespeare's Macbeth. Lady Macbeth drugs her guards by secretly slipping something into their posset. The drink evolved over time and by the 13th century, it was enjoyed by monks as a more expensive and premium toasting drink. They liked to add things like figs, sugar, and spice. By the 1800s it was being enjoyed by soldiers, often around the holidays. Eggs were cheap and easy to come by.
It was around this time that the drink found its way into official documentation: a letter in 1846, and the Louisville Courier Journal on January 11, 1847. As distilled spirits became more common and popular, rum was found to be the spirit of choice. While everyone has their preference, the best rum for eggnog is one that balances its spices well and has a touch of sweetness. Strong notes of vanilla and cinnamon are most desirable.
While the history of the drink itself is long, so is that of its name. The egg part is pretty obvious, but "nog" has some mystery around it. The first discovered use of the word was in 1693 when it was used to refer to a bottle of strong beer. However, nog was also commonly used to refer to a wooden cup, usually used to serve alcohol, known as a "noggin."
There's also speculation that it came instead from the Scottish word "nugg" or "nugged ale" which referred to ale warmed by a stirrer. This is fairly logical as eggnog was had warm for a while before anyone tried drinking it cold.
These are some of the most common theories, but there are two things we know for sure – the name has an alcohol-related origin, and the name "eggnog" was firmly established by the time the drink made it to North America and became mainstream.
While it's been evolving for quite some time, its popularity has shot up considerably in the last 50 years or so. Approximately 130 million pounds of eggnog is consumed every year and it's easily bought both pre-made if you don't want to do it yourself, and non-alcoholic if all you want is the taste.
Finally, before we move onto the selections, don't forget that there are many good examples of white rum, dark rum, and spiced rum that you can experiment with.
The Best Rum For Eggnog
1. Chairman's Reserve Spiced Rum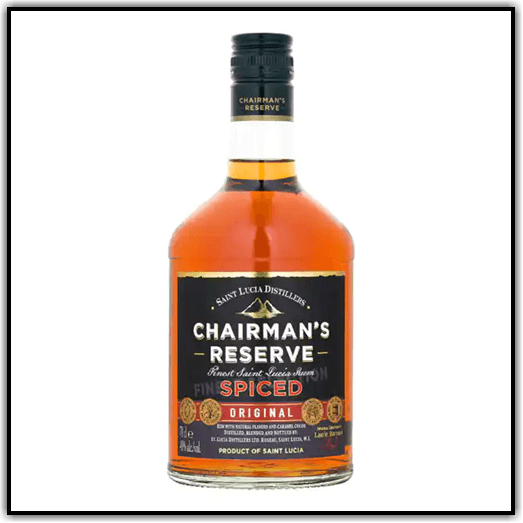 Chairman's Reserve Spiced Rum begins with the same blend of continuous and pot stills featured in its flagship product, but this version is infused with noticeable cinnamon, clove, and nutmeg to give it spice as well as an additional special ingredient known as "Bois Bande," which adds a woody accent.
The original rendition is a great rum itself, but this spiced version is lovely in a whole new way. The classic baking spices in the palate make for the perfect holiday eggnog with a cinnamon dominant profile. The background features notes of clove, vanilla, and nutmeg.
Unlike many spiced rums, it's not vanilla-heavy and the cinnamon is strong but not hot and overbearing. The cinnamon gives it holiday vibes and the soft, subtle vanilla lends it well to a mixed drink with other flavors included.
The nose is similarly cinnamon forward, but still not overwhelmingly so. Clove and nutmeg are also present as well as a sweeter undertone.
2. Skipper Dark Rum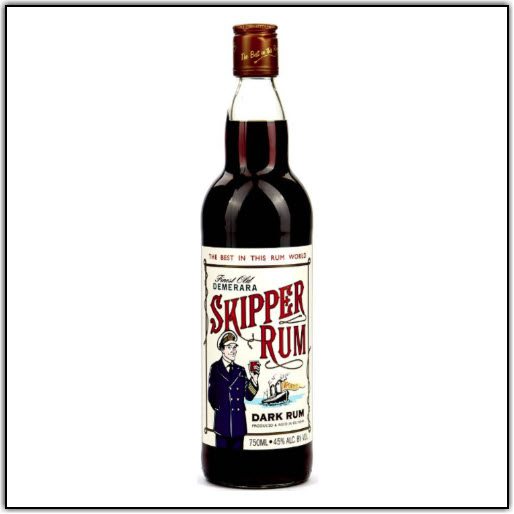 Skipper Dark Rum dates back to the 1930s, evidenced by their label which has never changed. It's simple but indicative of the style. It's a deep, thick, rich dark molasses rum. The overarching sweetness on the palate lends itself well to classic eggnog, featuring strong, deep notes of vanilla and chocolate.
In addition to making great eggnog, the rum is well-known for being a great addition to many other cocktails and basic mixed drinks. Many love it with some cola and a quick splash of lime, for example. The nose offers a unique combination of treacle, butterscotch, and manuka honey with subtle hints of black pepper, charred oak, and espresso bean in the background.
The palate opens with buttery, smooth sweetness and notes of creme caramel, toffee, and custard. In the background are many soft, subtle spices including pepper, cinnamon, and nutmeg. The spices are noticeable but not overwhelming.
The finish is strong with notes of cinnamon and gingernut biscuits.
3. Plantation Dark Overproof Rum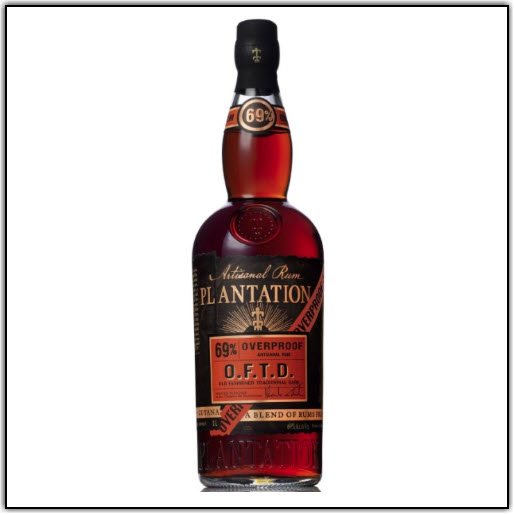 Plantation Dark Overproof Rum is meant to be reminiscent of the rum sailers would drink as they explored the new world. The sweet molasses and nutmeg spice make a great holiday rendition, though pour carefully as it's bottled at 138 proof. The strong flavor and high proof mean you won't need much for a nice spiked drink.
The drink is a blend of rums from Guyana, Barbados, and Jamaica and is made in the overproof dark style. The result was a group effort as the Master Blender at Plantation brought together six experts, including a cocktail historian. They spent many blending and tasting sessions discussing and tweaking the rum until the perfect combination was achieved.
Ultimately, it was made to be a rum for high-end cocktails, meaning it's not generally the best sipper. The nose is sweet with notes of brown sugar and tropical fruit. The palate follows with strong, smokey molasses notes on the front followed by fruity tones with banana and pineapple. The finish is long and lingering, quickly becoming dry and offering notes of chocolate and a touch of wood.
4. Denizen Merchant's Reserve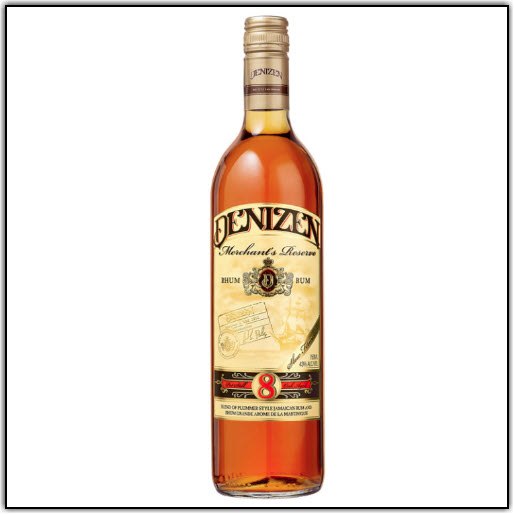 Denizen Merchant's Reserve is named after the Amsterdam merchants that sailed through the Caribbean. They eventually discovered that the rum they carried on the ship in barrels tasted better and richer by the end of the journey than it did in the beginning.
They used this revelation to create new rums and began aging the liquid on purpose. This particular expression is a blend of eight-year Plummer style Jamaican rum and a rare component of Rhum Grande Arome, also aged eight years.
This rum offers an aroma of cinnamon, pear, and fresh green grass and herbs. Overall, it's a subtle aroma that doesn't overwhelm the senses. The palate follows with sweet and spicy notes of caramel and nutmeg, followed with earthy tones like that on the nose, such as leather, tobacco, smoke, and sweet potato. The sweet caramel overtones are the perfect complement to eggnog and the nutmeg adds just the right amount of spice.
In addition to its penchant for great eggnog, however, it's also the first "historically accurate" mai tai rum sold commercially. According to many cocktail historians, it's this exact combination of rum that was used in the original mai tai recipe. So, this rum is also ready-made for a great mai tai, requiring no guesswork for the right flavors.
5. Coruba Dark Jamaican Rum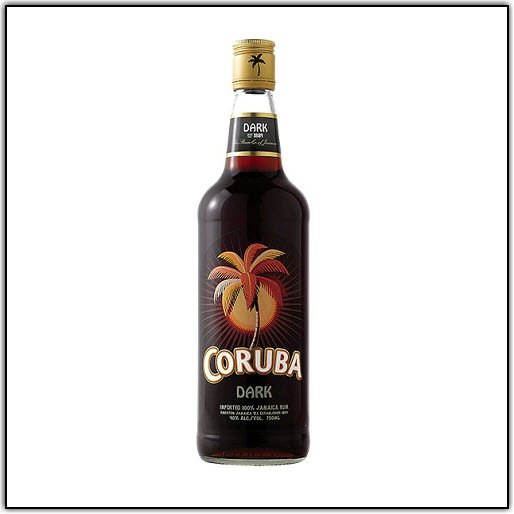 Coruba Dark Jamaican Rum is 100 percent Jamaican, produced by Wray and Nephew which can be traced back to 1825 – Founded by John Wray who opened The Shakespeare Tavern in Kingston Jamaica. The rum adds caramel for both color and flavor.
The drink itself is a blend of 30 rums all aged in heavily charred American oak barrels for at least two years before premium-quality molasses is added. It's blended with a Solera system to ensure quality and consistency.
The nose offers a sweet combination of molasses, orange peel, and candied caramel. This is followed by notes of menthol, cinnamon, wood spice, cloves, mocha coffee, and cola. The complex nose is followed by a similarly complex palate, featuring notes of molasses, treacle, brown sugar, cinnamon, orange peel, menthol, and vanilla.
The finish compliments everything else with a touch of oak spice. The combination of sweet vanilla and all the other natural spices in this drink goes well with the typical flavors found in eggnog.
The Best Holiday Eggnog
Sure, you can get some eggnog at the store, but where's the fun in that? How ever it came to be, eggnog is a classic holiday drink and it's much more fun and meaningful when you make it yourself.
The process is a bit more involved than most cocktails, but the result is worth it. There are many variations on the drink but for a classic holiday cup, you'll need the following ingredients:
6 Egg yolks
½ cup sugar
1 cup heavy whipping cream
½ teaspoon ground nutmeg
¼ teaspoon vanilla extract
Ground cinnamon to top
2 cups of milk
A pinch of salt
These measurements make a batch of several servings, which can be stored in the fridge for up to a week. You can adjust as necessary to meet your needs.
To begin, whisk the egg yolks and sugar together until they're creamy and light.
In a saucepan, combine the milk, cream, salt, and nutmeg. Set over medium heat and stir often until you get a light simmer.
Add a spoonful of the warm milk to the eggs, and whisk. Add the rest a spoonful at a time, always whisking in between. This tempers the eggs.
Once the milk is added, pour the mixture back into the saucepan on the stove and whisk again for several minutes, until it's thickened a little.
Remove it from the heat and add your vanilla.
Pour the eggnog into your desired serving container and put it in the fridge. It will thicken much more as it cools. For a thinner mixture, add to a blender with more milk and blend until smooth.
When it's ready to drink, serve with fresh whipped cream and a sprinkle of cinnamon on top.