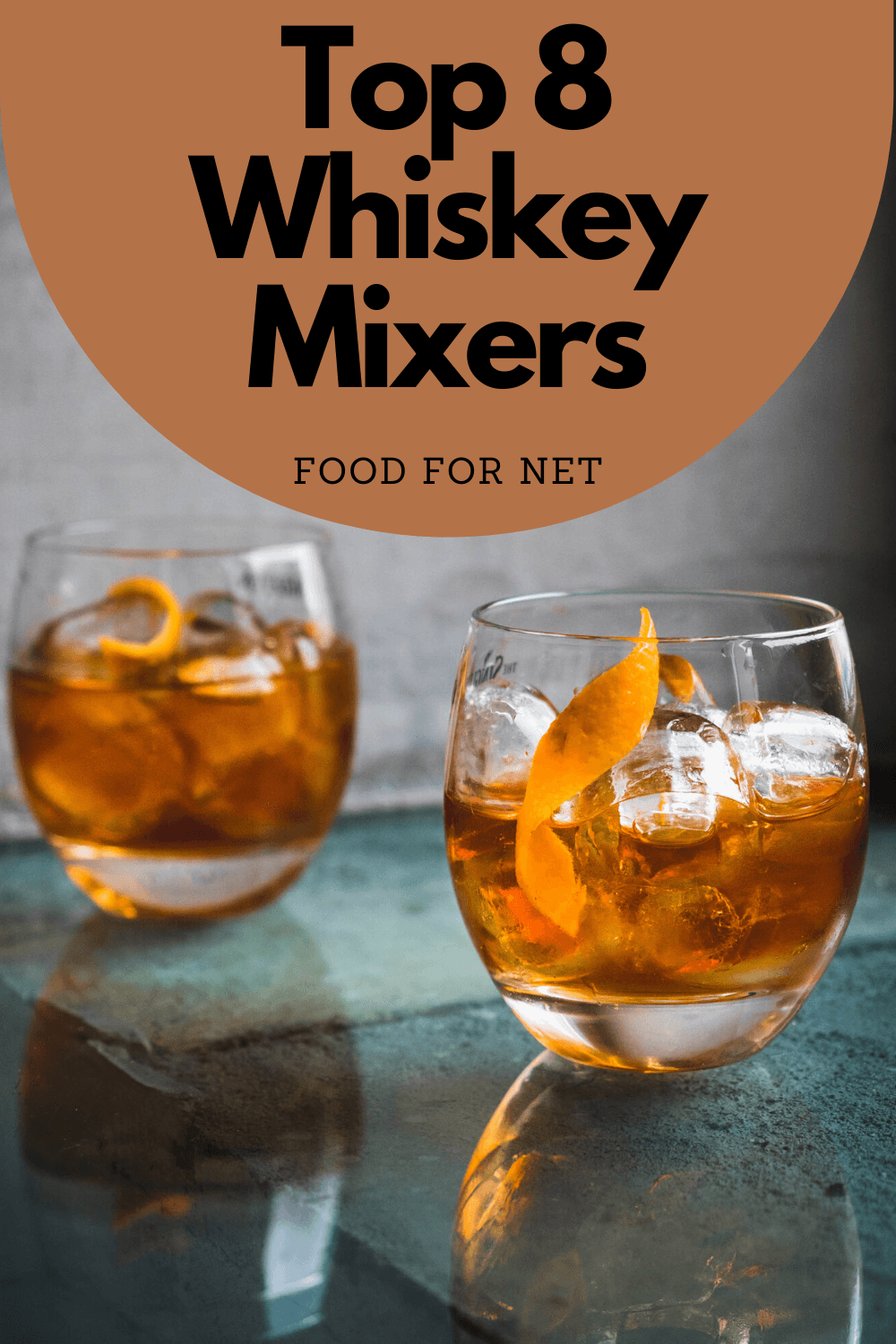 Sometimes, drinking your favorite spirits by themselves just isn't enough. Sure, a good Bourbon or tequila can be enough to get by for the evening, but even with the different nuanced flavors between spirits, it's hard to find a good amount of variety with just the basics. If you feel the same way, then it's time to spice things up by using whiskey mixers or making cocktails.
Cocktails are a great alternative to enjoying spirits. Not only do you get to drink good liquor, but you also get to do so with added flavors and textures, making things a lot more interesting.
And if you're experienced enough, you can even begin experimenting on your own cocktails, which can open up an entirely new and exciting hobby.
And it's no different from whiskey. While whiskey is completely fine on its own, one can always appreciate the flavor of a good whiskey-based cocktail. Whether it's Scotch, Bourbon, Irish, or any other variant of whiskey, there's always a cocktail recipe somewhere online that brings out the best in each one of them.
Instead of giving you recipes to try out like we usually do, though, we've got a list of some of the best mixers to look out for in whiskey cocktails. That way, you get a better idea of what makes a whiskey cocktail taste so good, and you'll know what to try out when mixing cocktails for yourself.
Whiskey Mixers For You To Try
Ginger Ale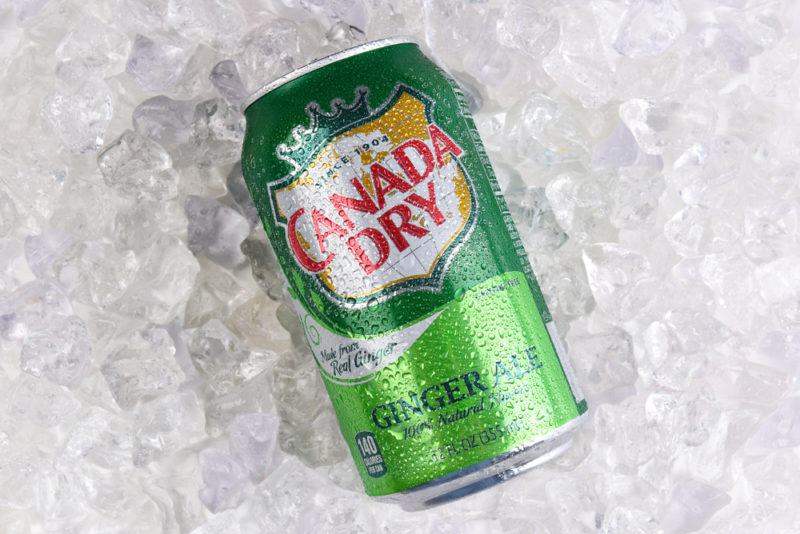 Does the term "whiskey ginger" ring a bell? It's that classic cocktail that uses whiskey with hints of ginger to deliver a refreshing drink that's budget-friendly and downright flavorful.
In fact, whiskey ginger uses ginger ale as its main mixer. The soda combined with the whiskey makes for a light and tasty drink, and the carbonated element of whiskey ginger makes it perfect for enjoying at parties or get-togethers.
If you plan on making your own whiskey ginger, you can add an extra ingredient or two for even more flavor and complexity.
For example, one recipe recommends adding lime as the finishing touch, as it gives the drink a semi-sweet flavor, and still falls under the budget price range. If you plan on adding extra flavors in the cocktail, though, then good luck – it's hard to beat the taste of this classic.
Club Soda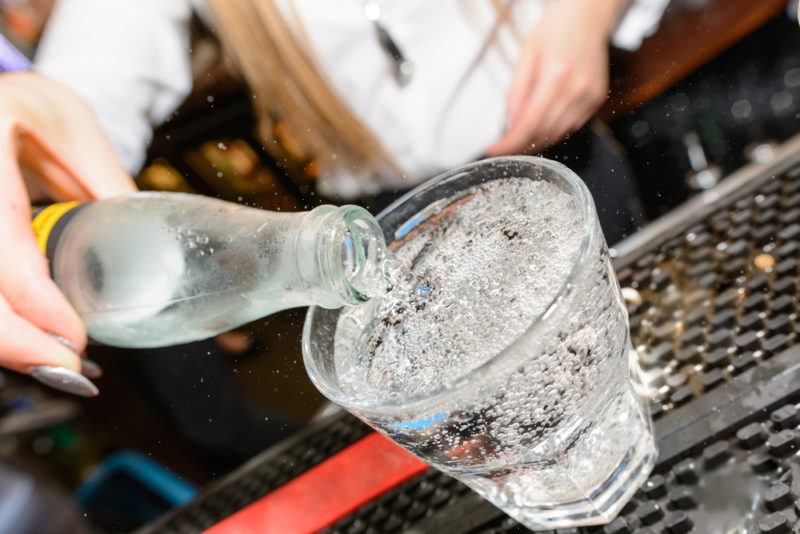 Just like ginger ale, club soda offers that carbonated flavor and texture to the drink that's hard to resist.
If you're looking for a similar experience to whiskey ginger when mixing club soda, though, prepare to be disappointed – you won't get that same, sweet flavor that whiskey ginger is famous for. Instead, you'll be greeted by the same old whiskey flavors you know and love.
This is because club soda, as many people know, has little to no flavor at all. Without the sweetness of ginger ale blocking the nuanced and fine flavors of whiskey, you get to enjoy your favorite labels without missing out on their key traits.
This makes club soda a great mixer for some of the more expensive and complex whiskeys, as you won't be missing out on too much when mixed together.
If you're going for a cheap whiskey for your cocktail, though, we recommend going for more flavorful mixers to put the focus on the cocktail itself rather than the whiskey. You can do this with the ginger ale of course, or with this next mixer right here.
Lemonade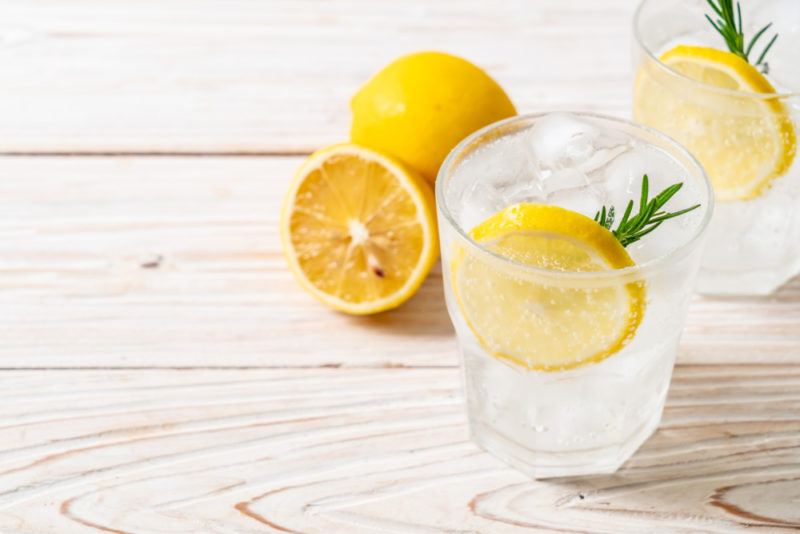 Who doesn't love lemonade? This beverage favorite isn't just great for cooling off during a hot summer day – it's also a surprisingly good mixer for your favorite whiskeys.
Don't be fooled by the innocent flavors that remind you of childhood, though – lemonade is perfectly suited for parties and events when spiked with whiskey.
It's not that difficult to mix the two together – just throw in your whiskey and lemonade in a glass, add some ice, and mix. You'll find that in some aspects, lemonade with whiskey is even sweeter than whiskey ginger.
That's because of the lack of any complex flavors in the lemonade, unlike the hints of spiciness in ginger ale.
For those who really have a sweet tooth, adding in fruits to the mix such as blueberries or blackberries are a great idea. Just be sure to keep the sweetness at a reasonable level, as you don't want to hide the flavor of the whiskey entirely unless you're just adding it for the alcoholic content only.
Coffee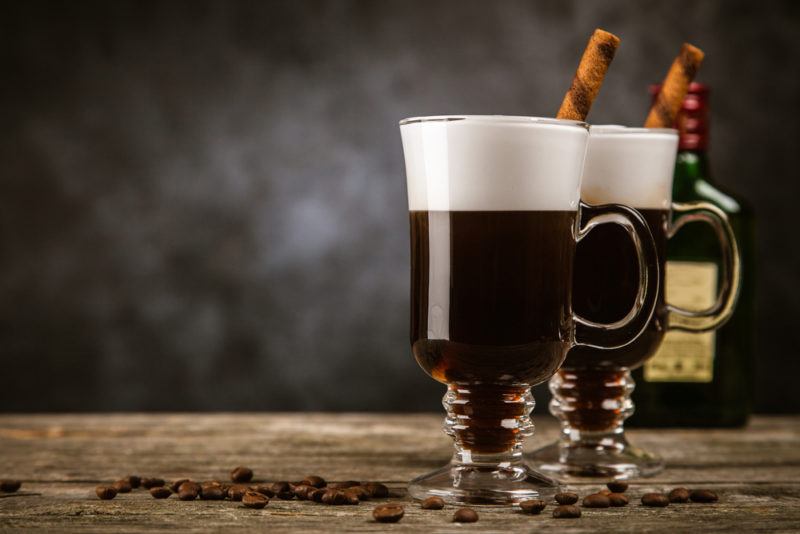 Now, this may sound like an unusual mixer to some, but believe me when I say that coffee is actually a popular mixer for whiskey.
The most popular form of this is found in Ireland's famous Irish coffee, which is a mix of coffee, Irish whiskey, and some sugar and cream to top it all off. This drink is usually enjoyed in the morning due to the amount of caffeine in the coffee itself.
You don't necessarily have to use Irish whiskey to make Irish coffee to enjoy whiskey with this mixer, though. Any whiskey will do, and as long as you mix it with the right amount of coffee, you should be good to go.
For added sweetness, you can add sugar and cream like with Irish coffee, or you can add in some other mixers such as hot chocolate.
Remember that this mixer is pretty bitter, and unless you have generous servings of sugar or other sweeteners, it isn't suited for those who can't handle the intensity. We're not stopping you, though.
Lime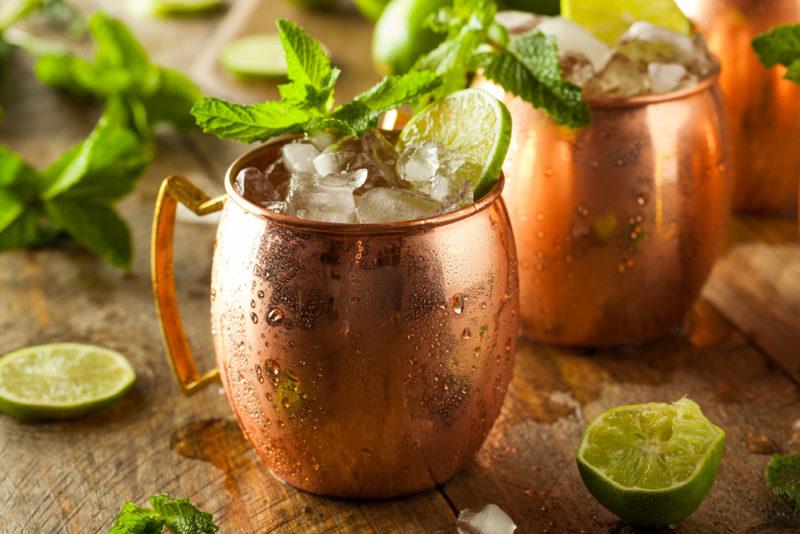 If you're a fan of vodka-based cocktails, then you've probably heard of Moscow Mule. This cocktail features a tangy, fruity flavor thanks to the amount of lime present in the mixture.
It makes use of vodka as the foundation for the entire drink, though you can definitely make a whiskey-based version of the cocktail instead. To do this, simply pick your favorite mule recipe from either a recipe book or somewhere online, and swap out the vodka for an equal proportion of any whiskey your heart desires.
It can be bourbon, Irish, Scottish, or any other whiskey for that matter. Pick whatever suits your fancy, and really think of what goes well with the tangy flavors of lime.
Just remember that the name of the cocktail differs depending on the variant of whiskey.
For example, a mule recipe that uses Irish Whiskey is known as Irish Mule, while recipes that make use of bourbon are known as Kentucky Mule instead. Lime doesn't just have to be tequila or vodka exclusive in cocktails to be enjoyed, and these mule variants are proof of that.
Hot Tea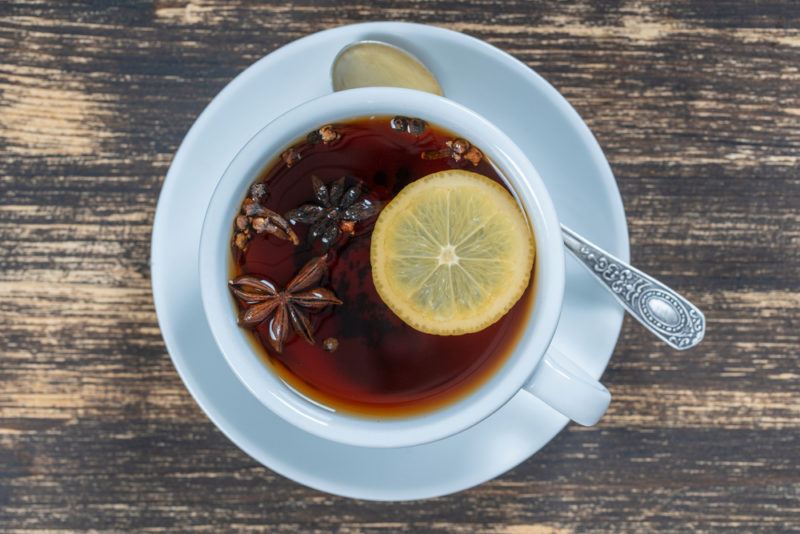 Ever heard of a hot toddy? It's a special warm cocktail that people love to use to treat the common cold. A hot toddy is made up of your favorite hot tea with the addition of honey, lemon, and bourbon. Sometimes, cinnamon is also added to the recipe for added spice and flavor.
The reason why hot toddy is used as a remedy to common illnesses is that it not only keeps you warm and your nose decongested, but it also helps you sleep, which is important for faster recovery.
And ironically, people argue that you'll feel a lot better when waking up than you would by consuming something such as Nyquil.
You don't have to go out of your way to prepare everything and enjoy a hot toddy, though. By simply mixing your favorite tea with a splash of whiskey, you'll add some added flavor to your morning sip. Just don't add so much that it'll affect you for the rest of the day, of course.
Apple Cider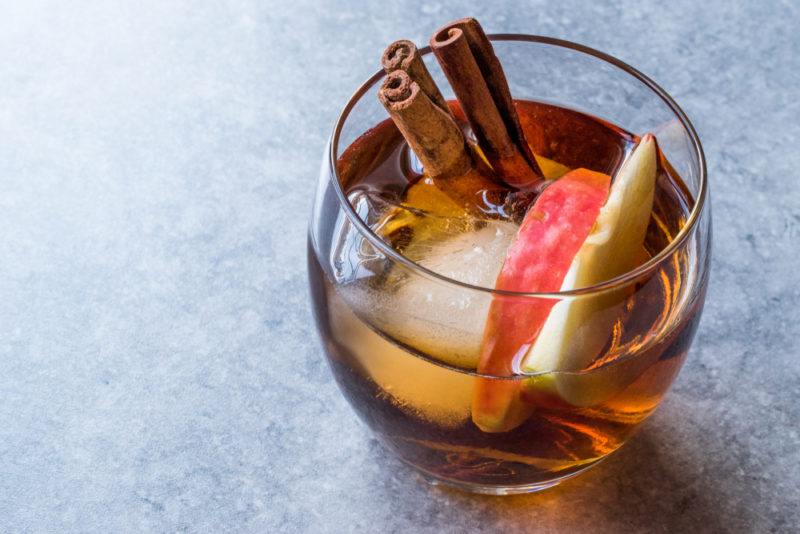 Apple cider is an autumn staple that's made out of apples. While it is used to make vinegar, it can also be enjoyed on its own and is even used as a mixer for various liquors and spirits, including whiskey.
The zesty flavors of apple cider really go well with alcoholic drinks in general, and it's hard to not enjoy the combination. The hints of oak found in whiskey also go well with the overall sweetness of the drink.
And if there's one whiskey that's perfect for apple cider, it's bourbon whiskey. That's because bourbon is sweeter than other whiskey varieties, meaning that it goes well with the already flavorful apple cider. You don't have to use bourbon, but it's definitely a must-try combo.
There are a couple of ways you can enjoy apple cider with whiskey. Some people prefer it served hot, as whiskey tastes best when warmed up.
Other people prefer it served cold or chilled, especially during those days where you just want to cool down. Either way, though, you'll enjoy the mixture.
Sweet Vermouth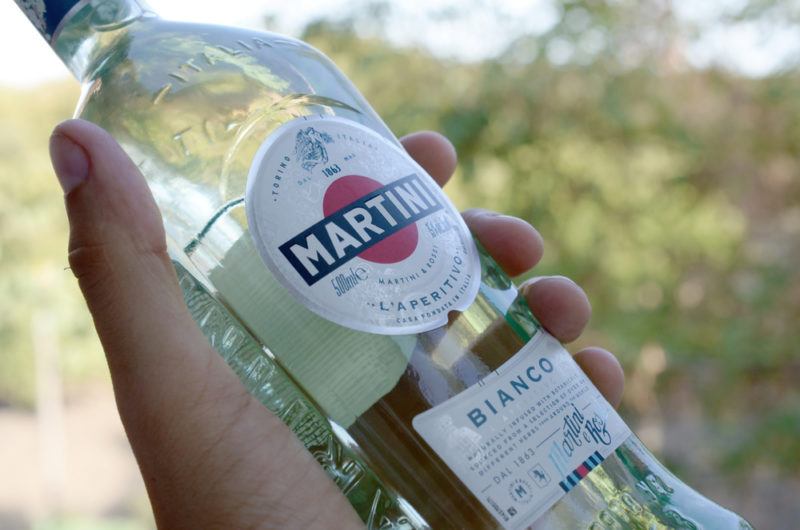 Sweet vermouth is a type of fortified wine and an ideal cocktail ingredient. While cocktails often involve a handful of ingredients, simply mixing one part sweet vermouth to two parts whiskey works exceptionally well.
For extra complexity, try adding in some bitters (which gives you a Manhattan).
Cranberry Juice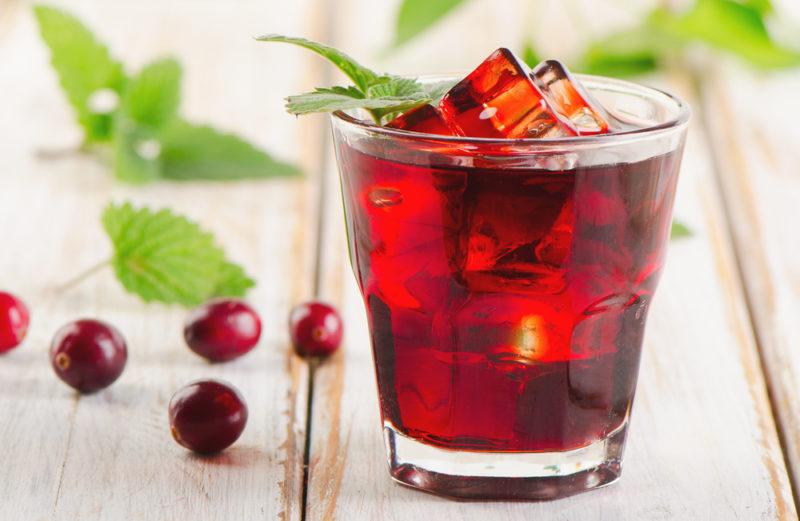 The freshness and tartness of cranberry juice contrast well with whiskey, creating a simple drink that tastes surprisingly good. Combining the two in a cocktail shaker is even better, as ice makes the whole drink even more refreshing.
You can jazz it up by adding in sugar and lemon juice, both of which you probably have at home. Or, just rely on cranberry juice, ice and whiskey. Honestly, nothing else is needed.
Conclusion
Whiskey is more than enough on its own. But sometimes, adding a little extra flavor to the drink can go a long way. So if you want to start off the day with a bang, cool down on a hot summer day, or get well from an illness, whiskey can get the job done with the right mixers.