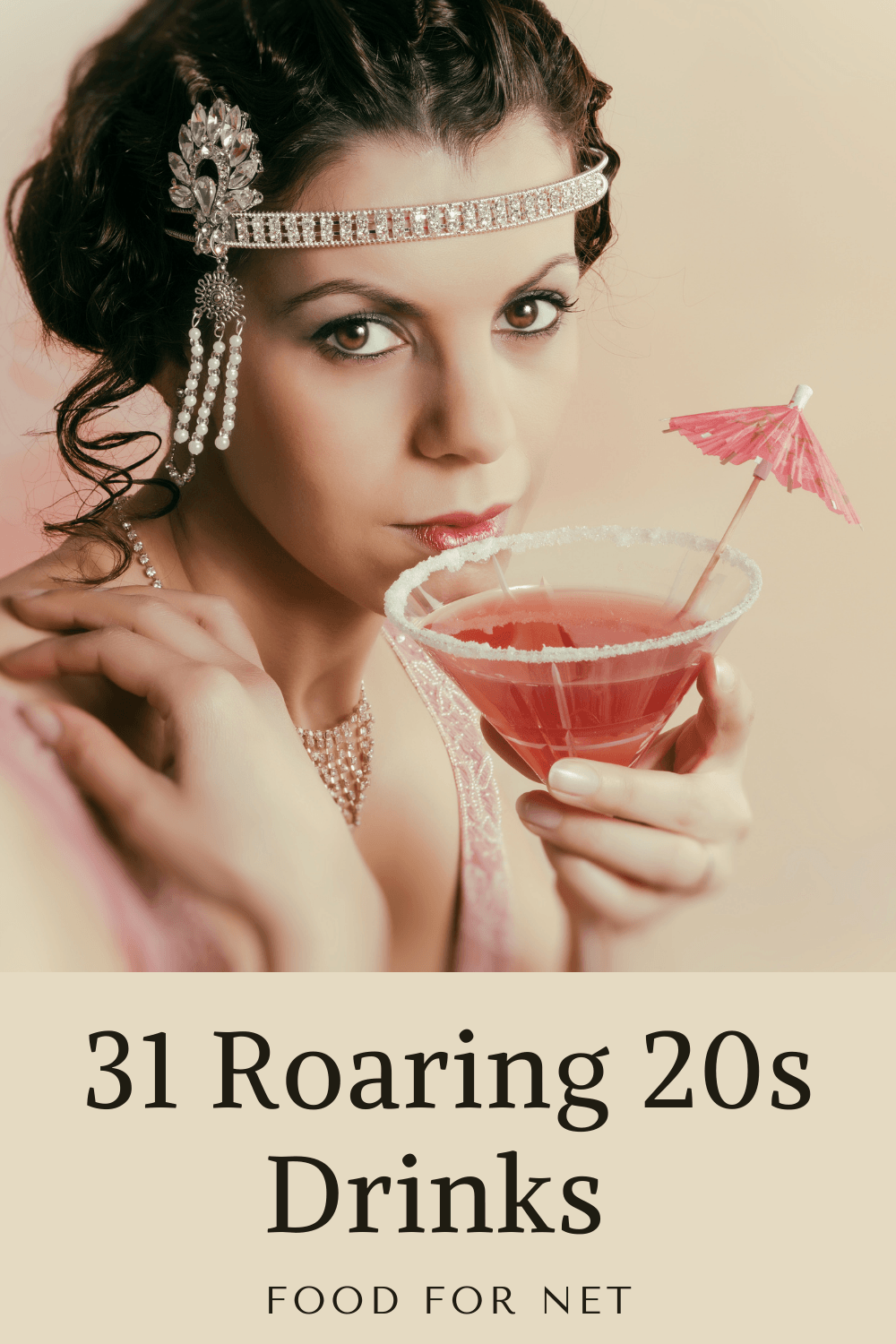 Many of the cocktails we know and love today are roaring 20s drinks – often developed as a way to mask the flavors of low quality booze. Prohibition was in full swing through to 1933, so bartenders had to get very creative about how they served their spirits.
However, not all of these drinks were first created in the 1920s. Some of the most popular drinks of the time came from earlier eras and were revived in the heyday of the 20s. The classic old fashioned is just one example of this pattern.
And, whether we're talking about cocktails from the 20s, from the 60s, the 80s, or modern day – there's always variation. Recipes were often tweaked due to ingredients on hand and the preferences of patrons. Some tweaks only changed the cocktail a little, while others created something entirely new.
You have the same flexibility. You might use these classic drinks as-is or tweak them to create new versions. Even just changing the spirit of choice from gin to vodka can make the world of difference.
Roaring 20s Drinks (With Pictures!)
Sidecar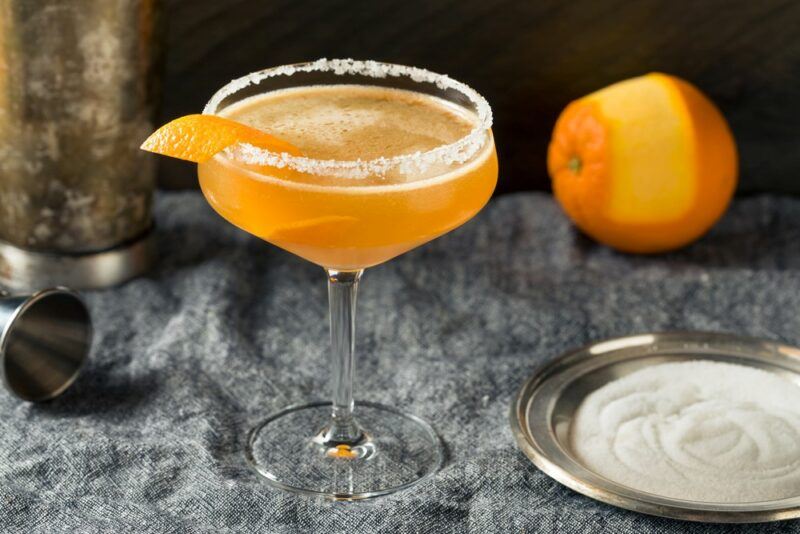 The sidecar was developed in the 20s and was literally named for the sidecar of a motorbike. It's a delicious tart drink when made well, although care needs to be taken, as a poorly balanced sidecar doesn't taste good at all.
The official version of the drink relies on cognac, triple sec, and lemon juice. The three ingredients are shaken together, then strained into a cocktail glass.
Ratios of the ingredients vary. Some versions use equal measures of all three, while others are heavier on the cognac.
A simple variation on the recipe is to swap the cognac for bourbon. This gives you a more accessible drink, one that still tastes delicious.
Negroni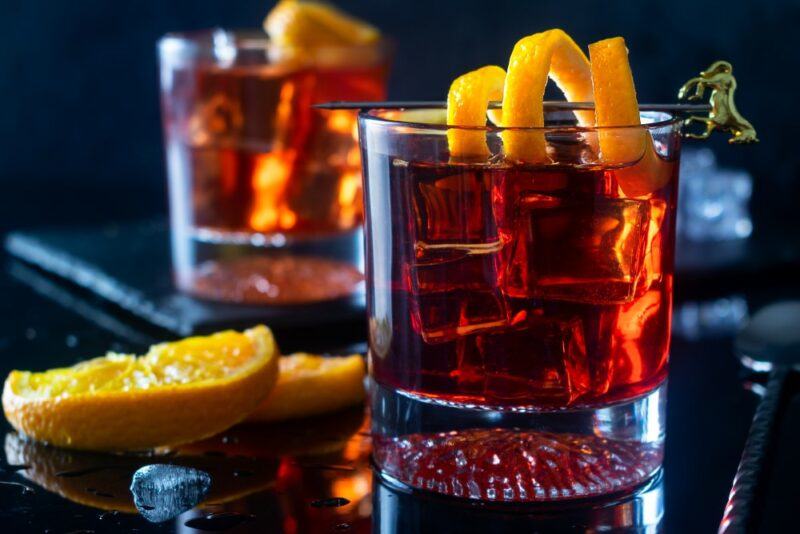 Like many cocktails, the negroni has a muddled history. It is thought to have been invented in 1919, when Count Camillo Negroni asked for an Americano to be made with gin in the place of soda water. However, there's little proof to back up the story.
Regardless of the specifics, the cocktail then became popular in Florance and later elsewhere in the world.
And indeed, the negroni is a classic. It's served at most bars, partly because it is so easy to make. The ingredients are simply gin, sweet vermouth, and Campari. Some versions use a 1:1:1 ratio, while others mix it up.
Be warned though, the negroni is an acquired taste. Not only is the cocktail potent, but it is also quite bitter.
Martini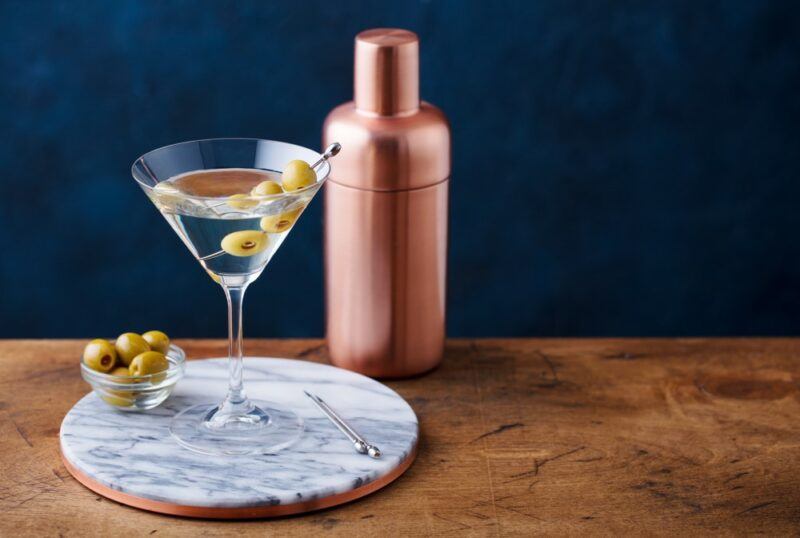 The classic martini was trendy in the 20s as well. It was often made with bathtub gin, where the vermouth made awful gin tolerable. Plus, the martini is a potent drink and was a great one for getting people drunk fast.
Modern martinis are often heavy on the gin, sometimes using hardly any vermouth. In the 1920s, gin to vermouth ratios of 2:1 were more common. After all, there needed to be enough vermouth to disguise the gin.
A couple of dashes of bitters were often added as well, to provide more complexity.
Bee's Knees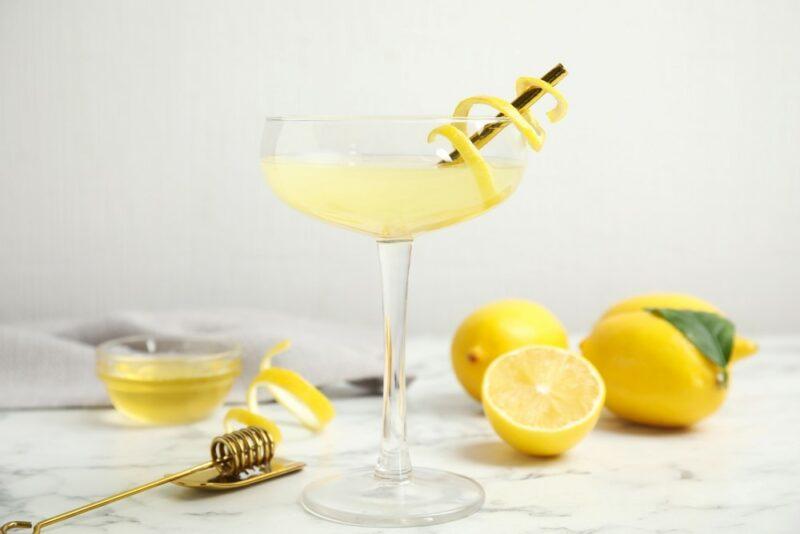 The bee's knees cocktail worked well during Prohibition, as the flavor of honey helped to mask any 'off' flavors from bathtub gin. The lemon juice didn't hurt either.
Gin, honey syrup, and lemon juice are the only three ingredients in this cocktail – making it a classic sour.
As always, the botanicals in the gin you choose will influence the flavor profile of your cocktail.
Aviation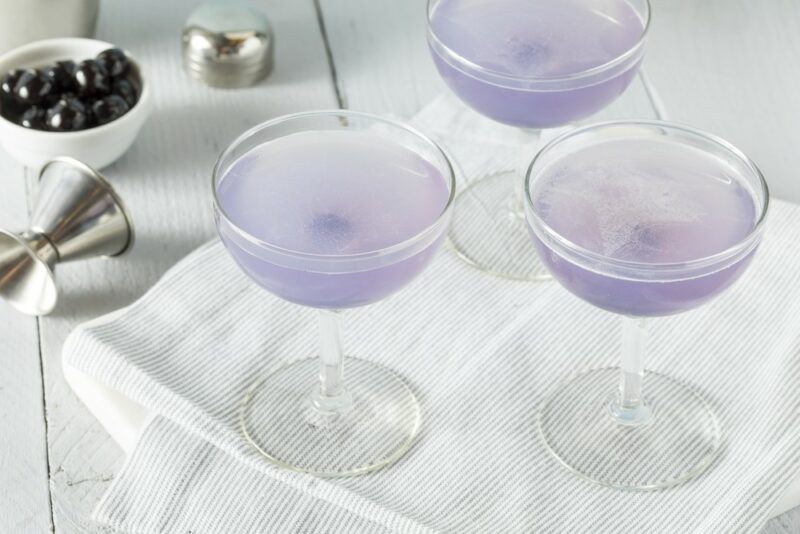 The aviation cocktail gets its name from the drink's purple color, reminiscent of the color of the sky. The drink's color and distinctive flavor comes from the use of crème de violette, which really is a violet-flavored liqueur with distinct herbal notes.
There is also maraschino liqueur, gin, and lemon juice in the cocktail. The maraschino provides cherry notes, while lemon juice adds acidity, and gin provides the alcohol content.
The cocktail was an excellent 20s drink, as the maraschino liqueur and crème de violette did wonders for hiding the flavor of the gin. It's still a fun one today, especially as light purple cocktails aren't that common.
Between The Sheets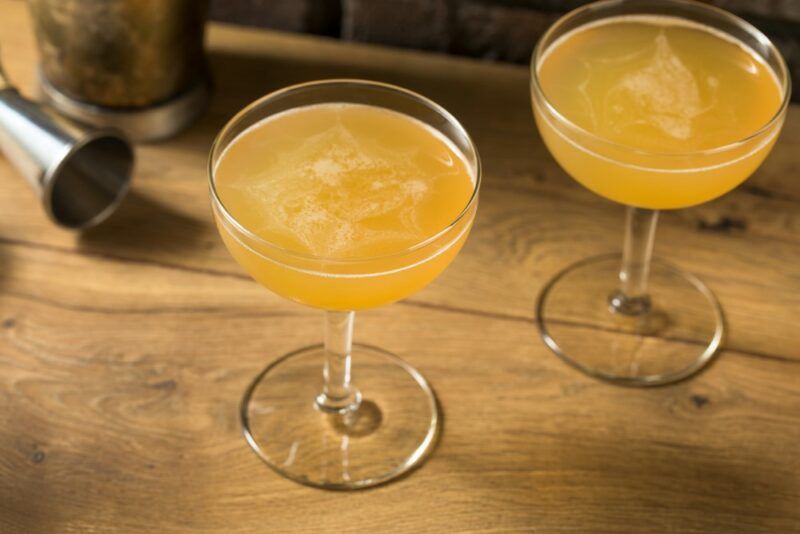 While there is some debate about this drink's precise history, it is thought to come from the 1920s. Like the sidecar, between the sheets is an early type of sour cocktail.
It's a nuanced and potent cocktail too, as the recipe relies on equal measures of brandy, white rum, and Cointreau, plus a small amount of lemon juice.
Bacardi Cocktail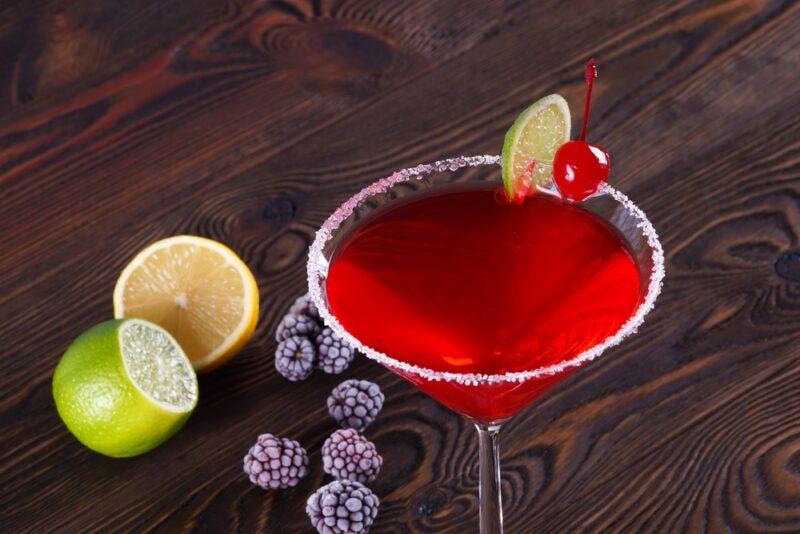 The Bacardi cocktail isn't as well known as most other entries on this list, but it was incredibly popular back in 1922 and may have been created even earlier than that.
Not surprisingly, the cocktail starts with Bacardi. Where you go from there depends on the recipe you choose.
One classic recipe combines the Bacardi with fresh lime juice and sugar syrup, which gives you a classic sour. Another version uses lemon juice and orange juice instead. This creates a sweeter cocktail that's still delicious.
Grasshopper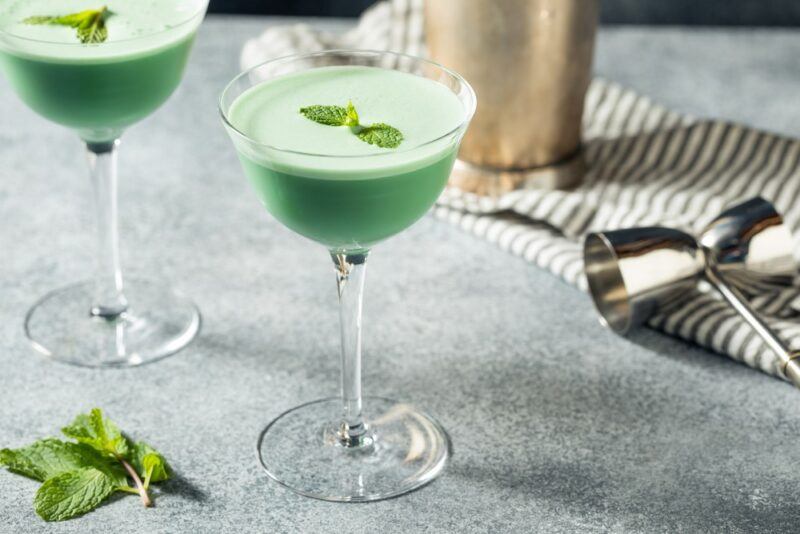 This vibrant green milky cocktail looks like a modern creation, yet it is thought to have been created in New Orleans back in 1918. Some theories suggest that the cocktail is much older than that.
The classic version of the cocktail combines crème de menthe with white crème de cacao and regular cream or half and half. The combination gives you a rich and surprisingly sweet drink that has a fairly low ABV.
Other versions of the cocktail have turned up since then, including a blended ice cream cocktail and modern twists that add ingredients like bitters or brandy. However, if you want the 1920s classic, you'll need to stick with the original three ingredients.
Hanky Panky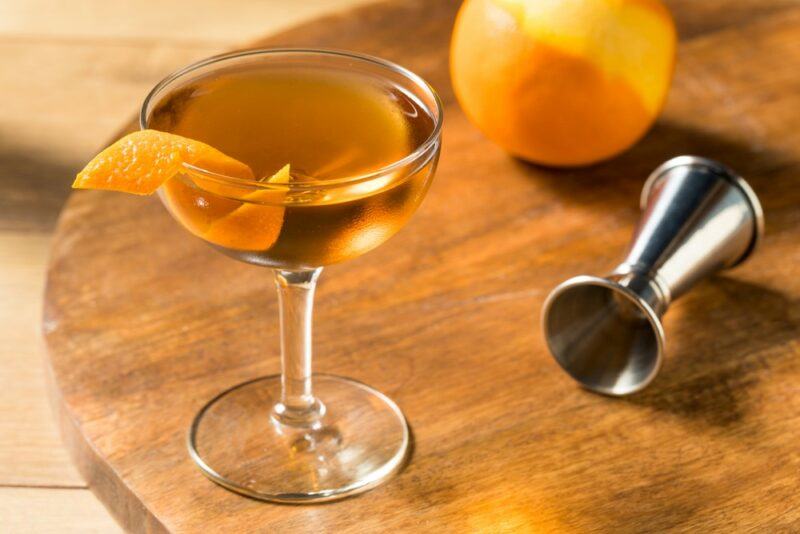 The hanky panky is more elegant than the name suggests. Much of this elegance comes from the use of Fernet-Branca, which provides herbal notes and a slight bitterness.
There are only two other ingredients – gin and sweet vermouth. As such, you're basically making a more complex twist on a martini. This is a helpful trick, as the martini can be a bit intense and dry on its own.
Rob Roy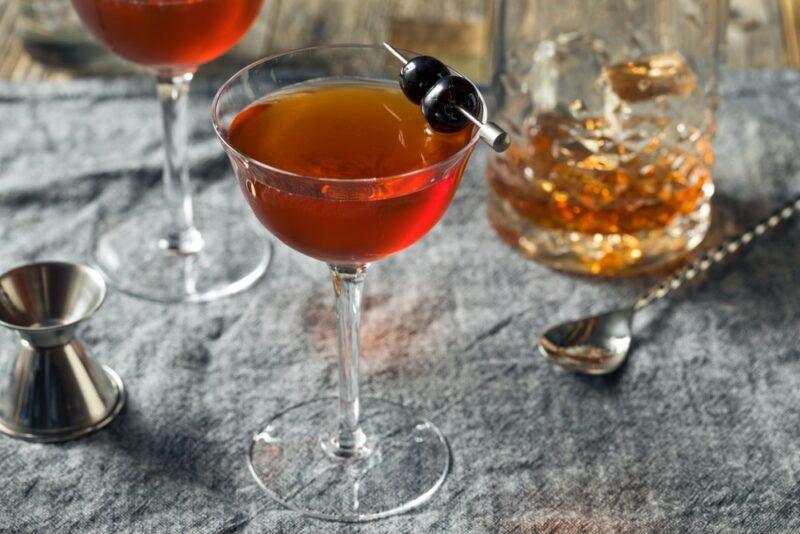 The Rob Roy wasn't developed during Prohibition. It's much older than that and was first created back in 1894.
The cocktail is simple and familiar – combining Scotch whisky, sweet vermouth, and bitters. The use of Scotch whisky is important. If you turn to bourbon, Canadian whiskey, or rye, then you have a regular Manhattan instead.
Other versions of the Rob Roy can be made as well, including a perfect Rob Roy (with equal measures of sweet and dry vermouth) and a dry Rob Roy (which uses dry rather than sweet vermouth).
The simplicity of the cocktail makes it a fantastic way to fully enjoy your Scotch whisky.
Ward Eight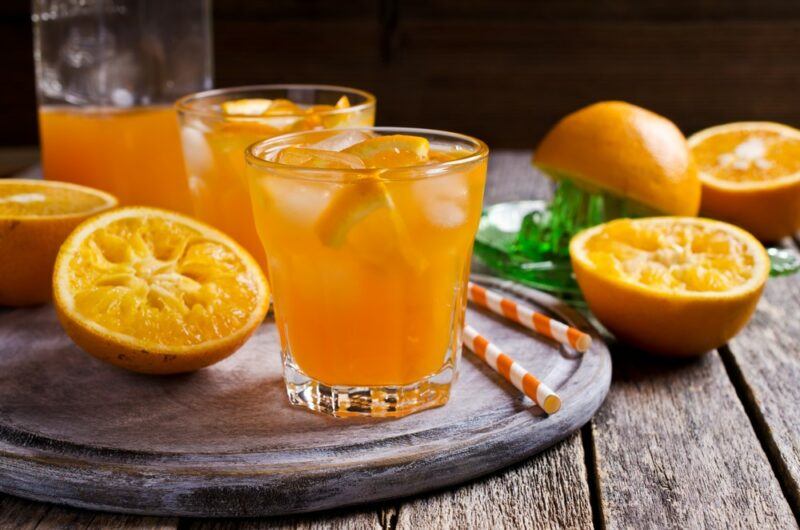 Like many 1920s cocktails, ward eight relies on grenadine. This non-alcoholic cocktail mixer adds an amazing flavor and color, while also helping to hide any issues with low quality alcohol.
The ward eight simply combines rye whiskey with orange juice, lemon juice, and grenadine. It's basically a riff on a traditional whiskey sour, one that tastes as good as it looks.
Clover Club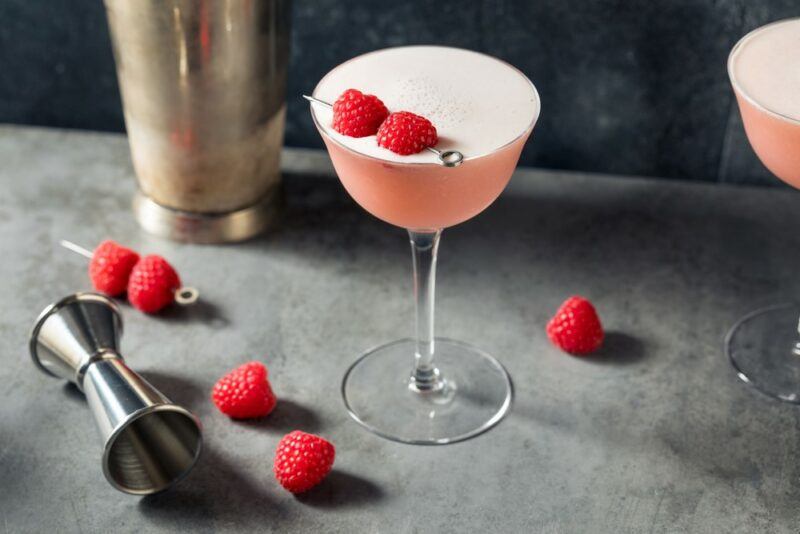 This cocktail is beautiful, delicious, and surprisingly simple. It combines gin with lemon juice and either raspberry syrup or grenadine.
In other words, you're looking at a gin sour with syrup added for color and flavor. As such, most versions also include an egg white. This provides extra texture, although it isn't essential.
Interestingly, modern versions of the cocktail almost always use raspberry syrup – but it was grenadine that featured in the traditional recipe.
The Last Word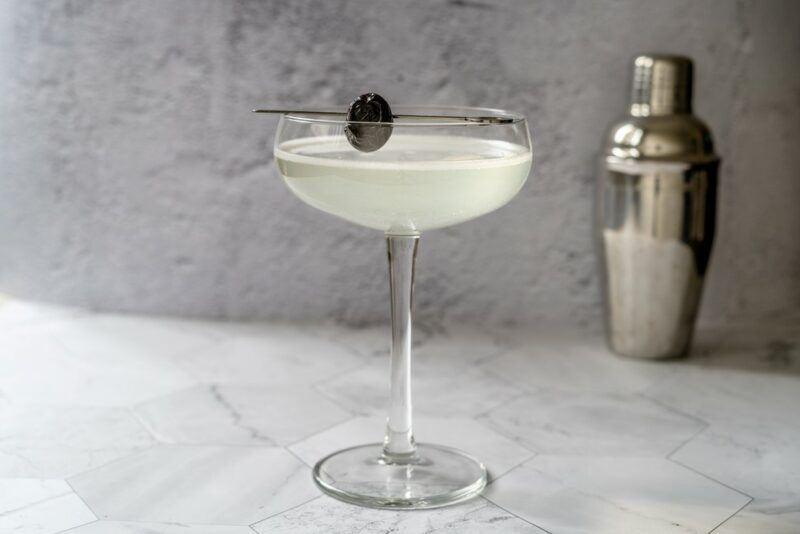 The last word is thought to have been created during Prohibition itself. It relies on a combination of gin, green chartreuse, lime juice, and maraschino liqueur.
These ingredients would have all helped to hide the taste of bathtub gin, creating a drink that still tasted good, regardless of the gin being used. The cocktail remains popular nowadays, partly because the flavors complement the botanicals in modern gin.
There are also many variations and twists to this cocktail, including versions made using tequila or mezcal.
Mary Pickford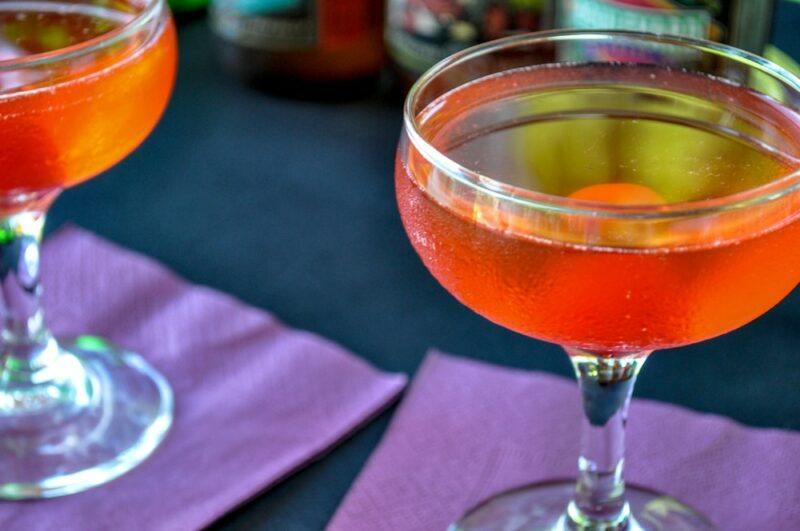 This lovely pink drink was named after Mary Pickford and uses a combination of pineapple juice, white rum, maraschino liqueur, and grenadine. It's a somewhat sweet and tropical drink, making it ideal for celebrations.
There's a simpler version of the drink too, where you skip the maraschino liqueur and just combine pineapple juice, rum, and a small amount of grenadine.
Corpse Reviver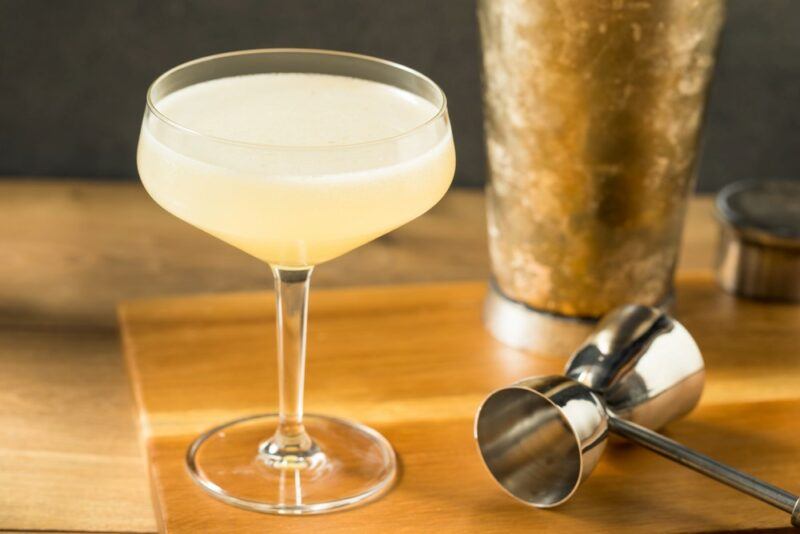 The corpse reviver cocktails were originally designed as hangover cures. While they predate Prohibition, they were still a popular 1920s cocktail choice. They even made their way into the 1930s Savoy Cocktail Book.
The original version, often called corpse reviver no. 1, relies on cognac, apple brandy, and sweet vermouth. A second version is gin-based instead. This one also uses Cointreau, lillet blanc, and absinthe.
There were other versions of the corpse reviver cocktails in the 1920s and 1930s, but the exact ingredients aren't known.
As usual, there's also plenty of variation in the cocktails, with some ingredients being changed depending on who recorded the recipe and when they did so.
White Lady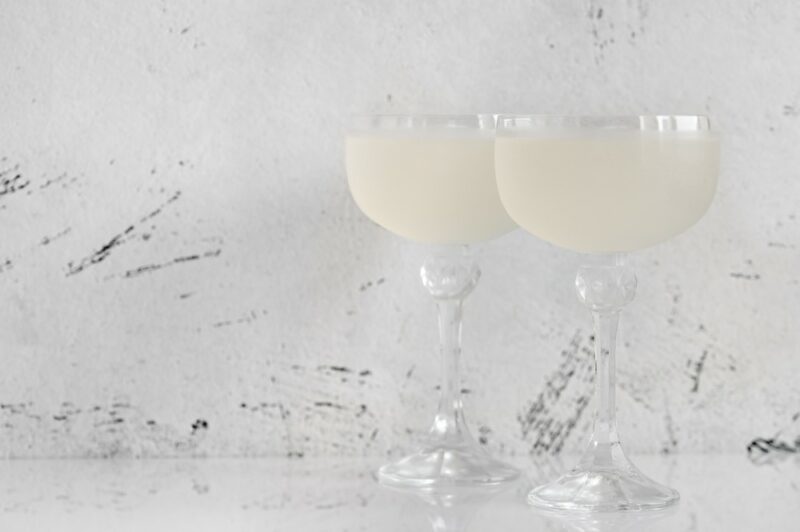 The white lady is similar the classic sidecar cocktail. The only difference is the spirit, as the sidecar uses cognac, while white lady uses gin instead.
This cocktail is even better in the modern day, as the flavor of your gin shines through. As such, every type of gin creates a new taste experience.
French 75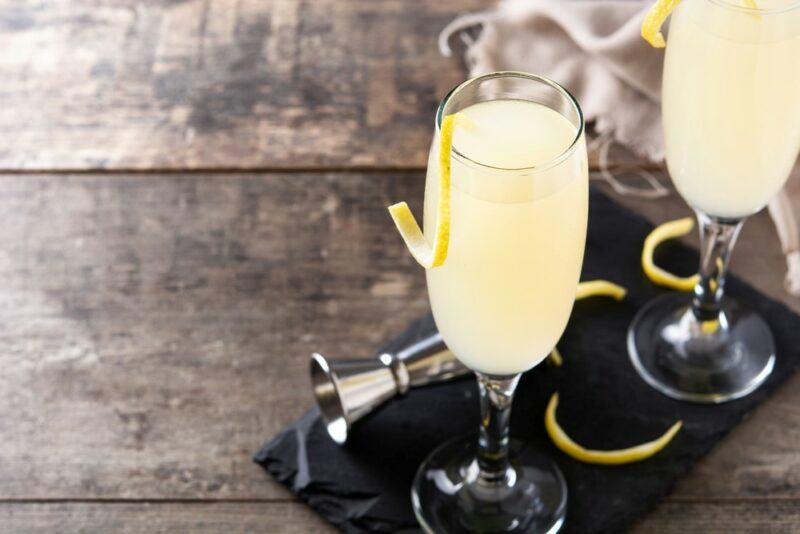 This 1920s cocktail is more elegant than most others, yet it's an easy one to make. The main ingredients are two parts gin to four parts of champagne. A little simple syrup and fresh lemon juice are added too, giving a classic sweet and sour balance to the cocktail.
It's a fantastic cocktail for making events more festive. You don't need to stick to champagne either. Any type of sparkling white wine should work well in the cocktail.
If you feel like experimenting, you can also make this cocktail using cognac. This creates a different flavor profile, one that is just as delicious as the gin version.
Monkey Gland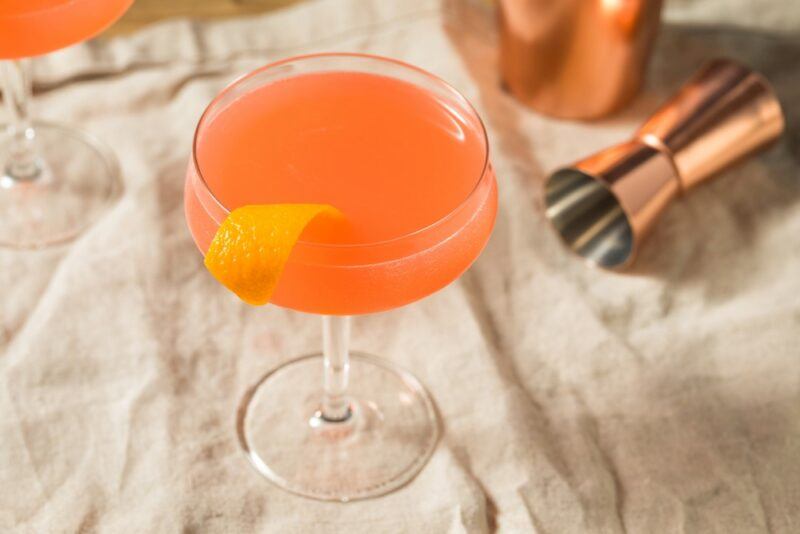 The monkey gland is a bright cocktail, first developed in the 1920s. It looks amazing in the glass and has a fun name, but is also famous for having a mediocre flavor.
Part of the problem is the use of an absinthe rinse and orange juice in the cocktail. These ingredients create an anise-orange flavor that's a little weird.
Blood And Sand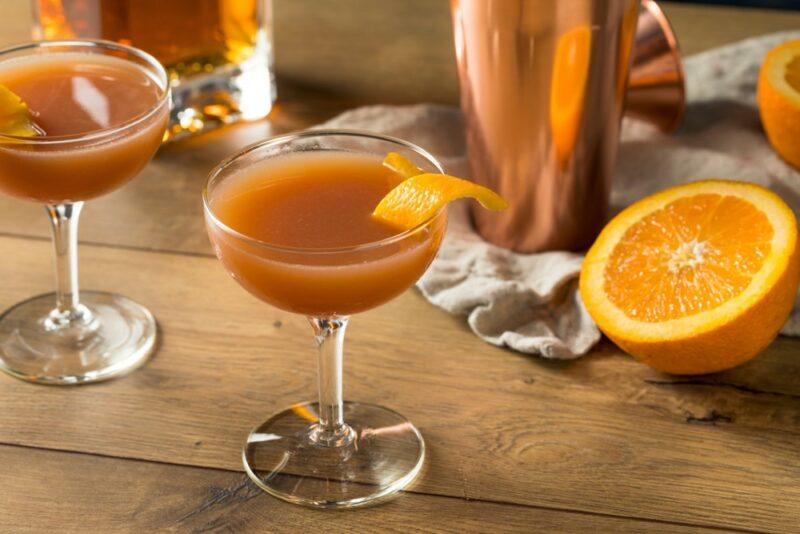 This cocktail gets its name from the 1922 movie Blood and Sand – and is thought to have been created around then as well.
The drink is a strange one. It's famous and popular, yet combines Scotch whisky, sweet vermouth, cherry brandy, and orange juice. That combination doesn't seem like it should work. Yet, surprisingly, the ingredients do balance each other out.
Most of the time, you'll be using equal measures of the Scotch, vermouth, brandy, and orange juice. However, some authors suggest that doubling the whisky content gives you an even better cocktail.
Old Fashioned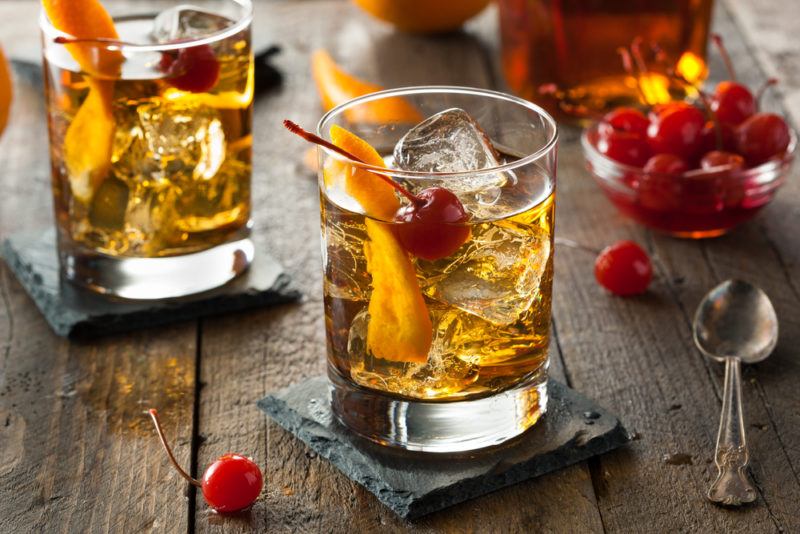 The old fashioned is indeed old fashioned, although the cocktail is yet to go out of style. The most common version involves muddling together a sugar cube, a splash of water, and angostura bitters, then adding whiskey.
Some versions tweak the recipe slightly, like by using club soda instead of water. But, you're still looking at a simple cocktail.
The minimal ingredients list means that an old fashioned is basically a way to slightly tone down your whiskey, making it easier to drink and perhaps more enjoyable.
Sazerac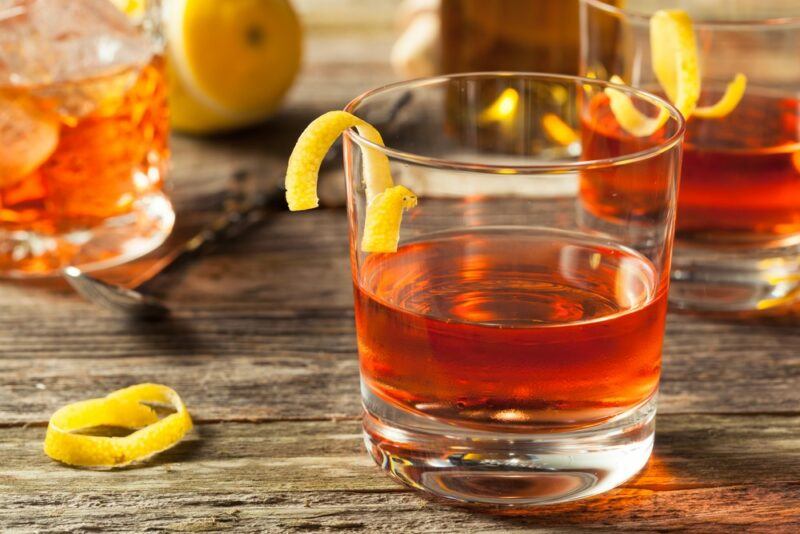 The sazerac is a New Orleans variation on the old fashioned – thought to have been developed in the 1800s.
Most versions start by rinsing the cocktail glass with absinthe. Doing so provides an anise flavor and a touch of class.
Next comes the bitters, sugar cube, and water. This time Peychaud's bitters are used rather than angostura.
Finally, you have your spirit. Rye whiskey is often used in a sazerac, but the original recipe calls for cognac (the name sazerac actually comes from a brand of cognac to begin with). You can even use both whiskey and cognac in the same drink to get the best of both worlds.
Tom Collins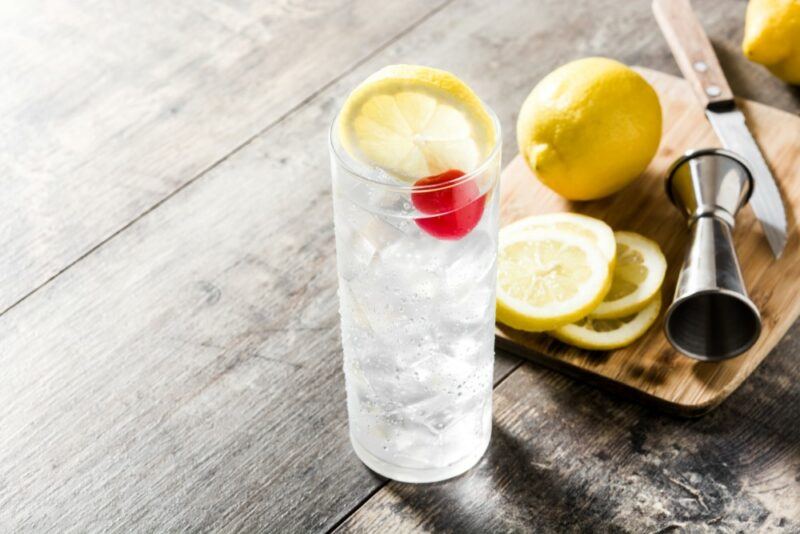 Collins cocktails are highballs that rely on soda water, lemon juice, sugar syrup, and some type of spirit. They're tall, sweet, and go down a treat, making them ideal for many occasions.
The ingredients are also easy to find, which would have been crucial in the 1920s and is still important today.
The Tom Collins is a gin based Collins cocktail. Because the other ingredients are so simple, the botanicals of the gin really shine through, making this a particularly fun modern cocktail too.
Gin Fizz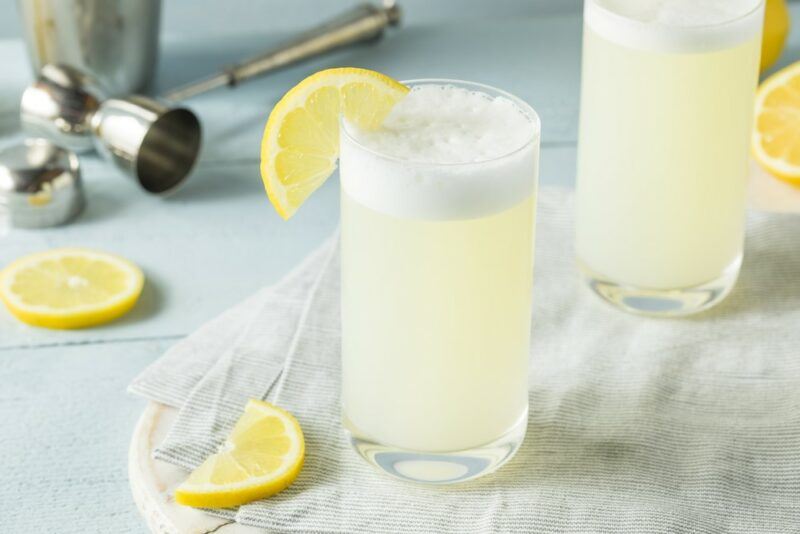 Fizz cocktails also shone during the 1920s, as they contained plenty of soda and other ingredients to take the focus off the booze.
Fizzes look fantastic in the glass too, as they use egg white to create the textured froth seen at the top.
The gin fizz is a classic version to experiment with. The ingredients allow the botanicals in the gin to shine through, while still giving you a refreshing drink.
Chicago Fizz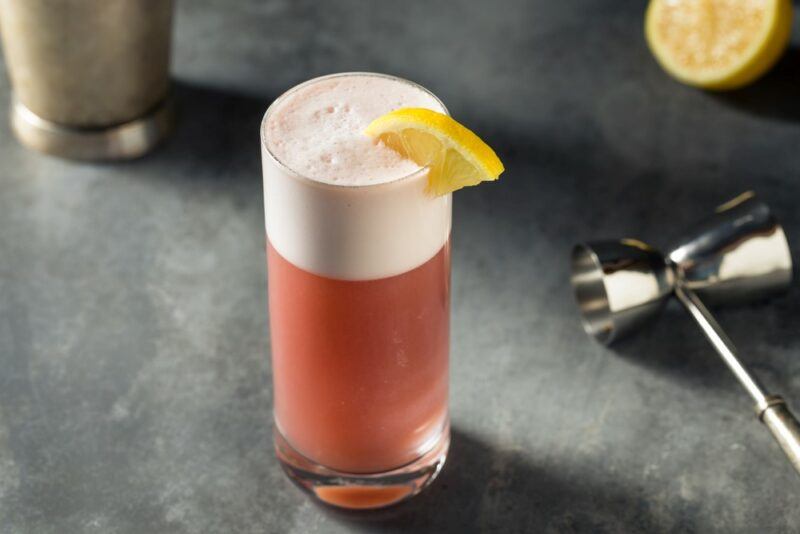 The Chicago fizz deserves a mention as well. This is a more complicated fizz recipe, as it relies on dark rum and ruby port, along with the soda, lemon, and egg white.
Using dark rum and port creates a surprisingly complex drink, while the texture from the egg white brings everything together nicely.
Gin Rickey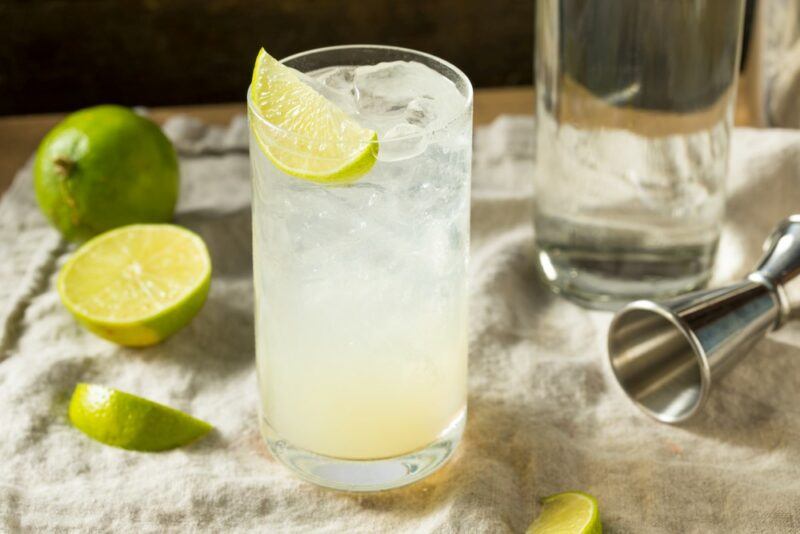 It's easy to see why the gin rickey was and continues to be popular. All you're doing is combining gin with lime juice and club soda.
This gives you an easy-to-prepare cocktail that's refreshing and requires no unusual ingredients.
The Southside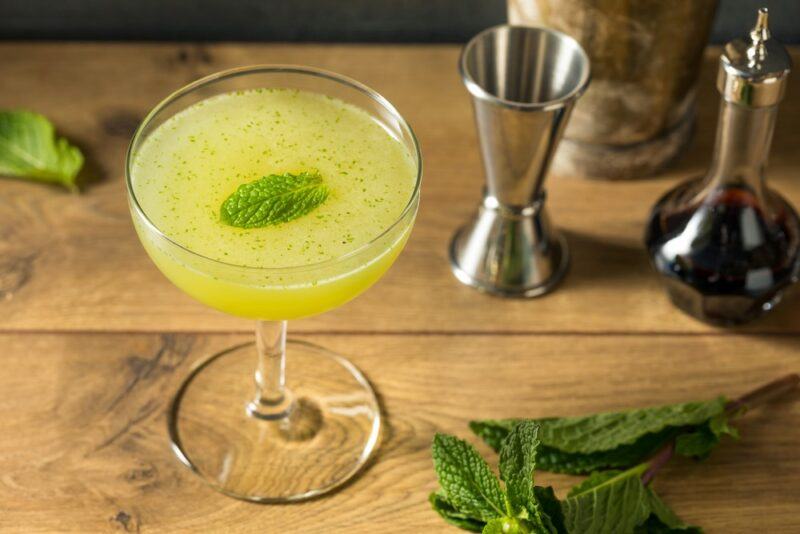 This cocktail follows some of the themes seen in other Prohibition-era choices. In particular, it combines gin with lime juice and simple syrup. Some versions include lemon and lime juice for even more complexity.
The biggest difference is the use of mint leaves. The mint adds a flavor punch to the cocktail, while burying the flavors of the gin (an often crucial effect when bathtub gin was being used).
Jack Rose

The Jack Rose isn't well-known these days, but it was popular in the 1920s and 1930s. That's not too surprising, as the cocktail featured in The Sun Also Rises, which Ernest Hemingway published in 1926.
The cocktail itself simply combines applejack, either lemon or lime juice, and a little grenadine. The grenadine provides the red color of the cocktail and somewhat offsets the apple flavor.
Martinez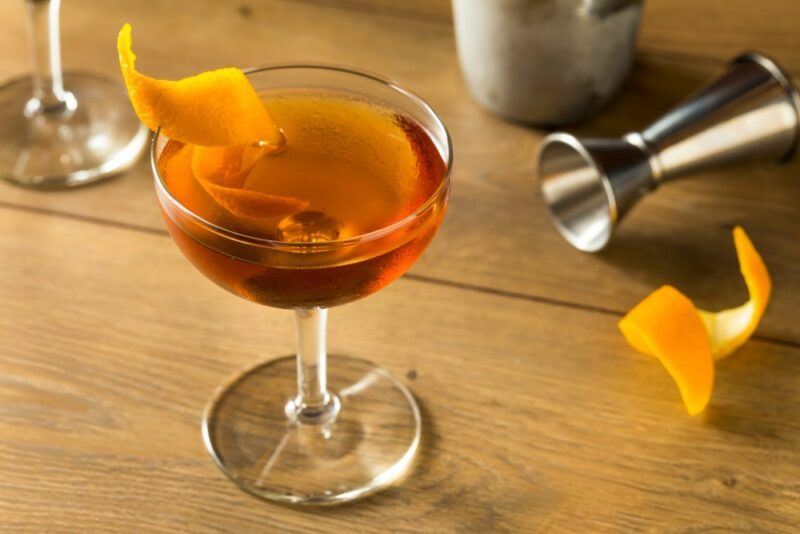 The martinez isn't as famous as the martini or the Manhattan, although it shares some features with each of those.
The cocktail combines gin, sweet vermouth, angostura bitters, and maraschino liqueur to give you a gin cocktail that's surprisingly rich and complex.
Mojito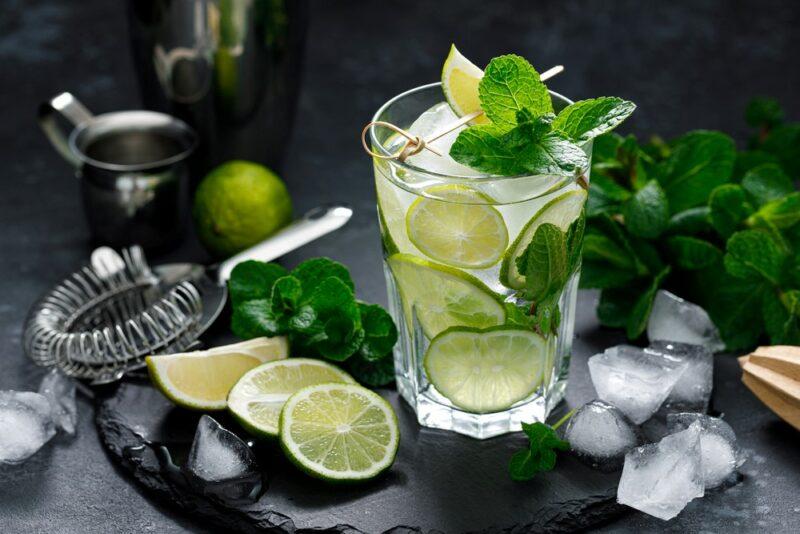 It's not surprising that the mojito was popular in the 20s. The mint in the drink overtakes all the other flavors, making mojitos the perfect way to disguise low quality booze.
The recipe is also incredibly simple, as it just combines white rum with club soda, lime, and sugar. How can you go wrong?
Similar whiskey-based cocktails were popular for the same reason, like the mint julep.
Pegu Club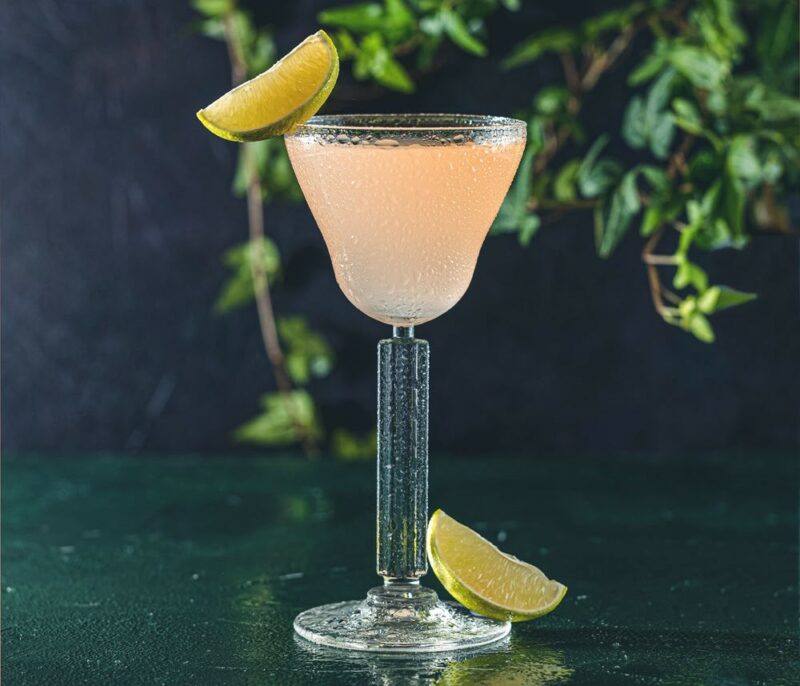 1920s cocktails often use a balance of sweet and sour ingredients. That's not what's going on with the Pegu Club cocktail (named after the Pegu Club in Myanmar).
Instead, the cocktail relies heavily on gin and orange liqueur. Lime juice and bitters are added too, but there's no simple syrup at all.
The combination of ingredients gives you a nuanced and balanced drink, one that is worth trying for yourself.
Singapore Sling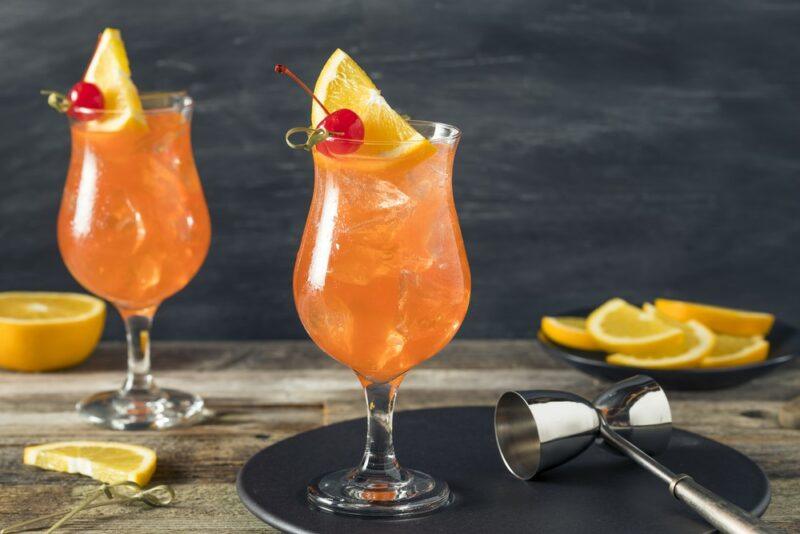 The Singapore sling was created in 1915 and often promoted as a ladies' drink. The cocktail intentionally looks like a large glass of fruit juice, as at that time in Singapore, women were frowned upon for drinking alcohol in public.
The Singapore sling offered an easy way to hide the alcohol, giving women the chance to drink without embarrassment. While women drinking in public is less of an issue these days, the cocktail is still enjoyed by many. There are also plenty of tweaks to the recipe, although most versions still rely on gin, pineapple juice, and club soda as key ingredients.